These elaborate, shell-covered headpieces are making a splash at festivals, bachelorette parties, and even weddings.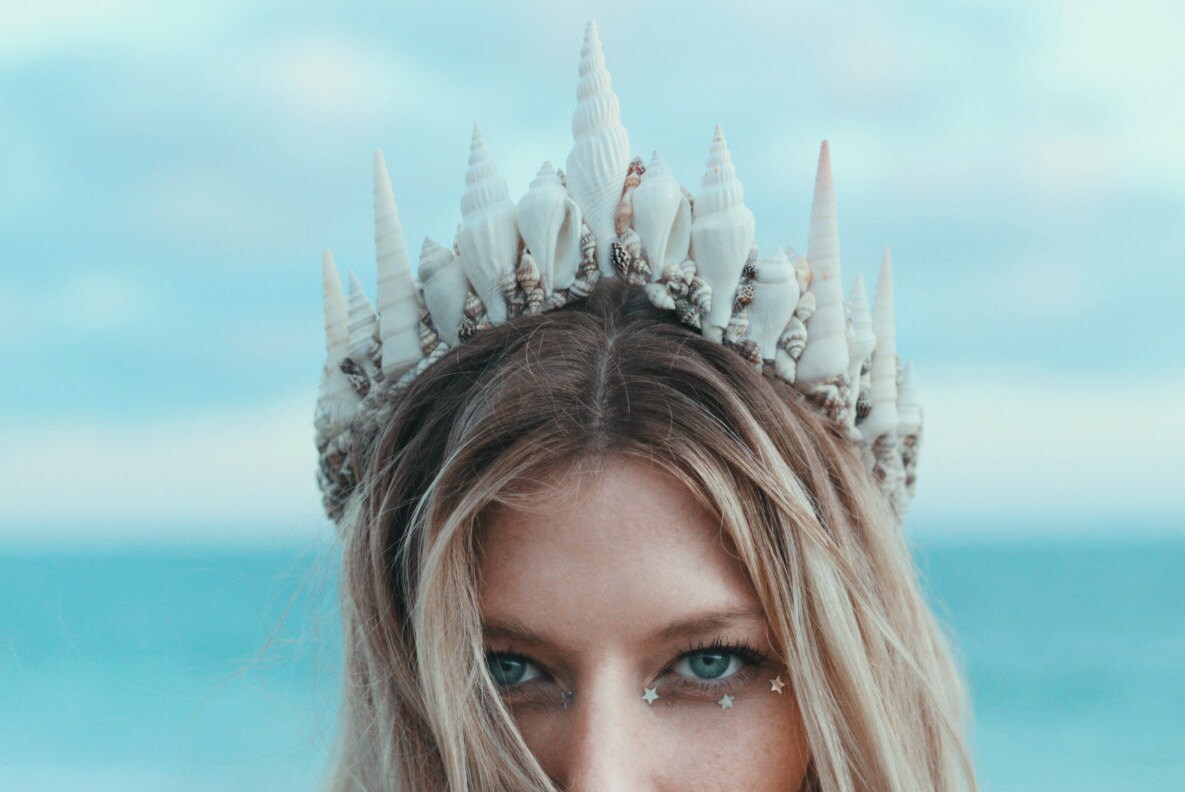 Flower crowns
: They've been the subject of fashion trend pieces and aspirational Pinterest boards for years, and their popularity doesn't show any sign of waning (at least if those
Snapchat filters
are any indication). But one new accessory is poised to challenge flowers' spot on the throne — 
the mermaid crown
. These elaborate, shell-covered headpieces are the adornment of choice for would-be mer-people at 
festivals
,
bachelorette parties
, and
even weddings
, and they're the dreamiest way to pledge your allegiance to the life aquatic.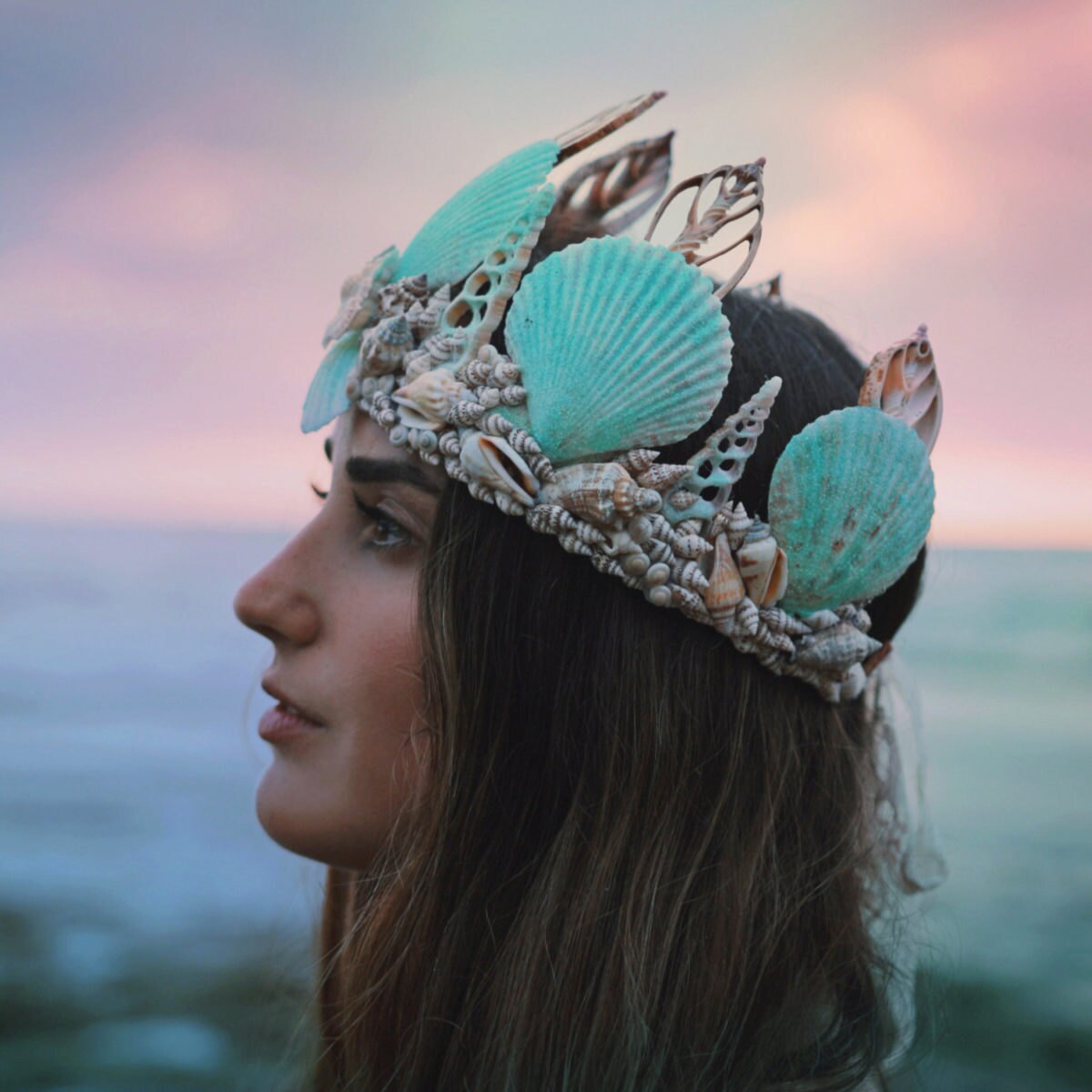 Aquamarine Mermaid Crown by by Wild & Free Jewelry, $160
So, what are mermaid crowns, exactly? Corina Brown, who sells handmade crowns for her line
Wild & Free Jewelry
, describes these
sea-themed, shell-covered headpieces
as "straight out of a fantasy tale that evokes the spirit of mermaid mythology, reminding us land dwellers to take a step back from our rushed daily lives and appreciate the magic in the world."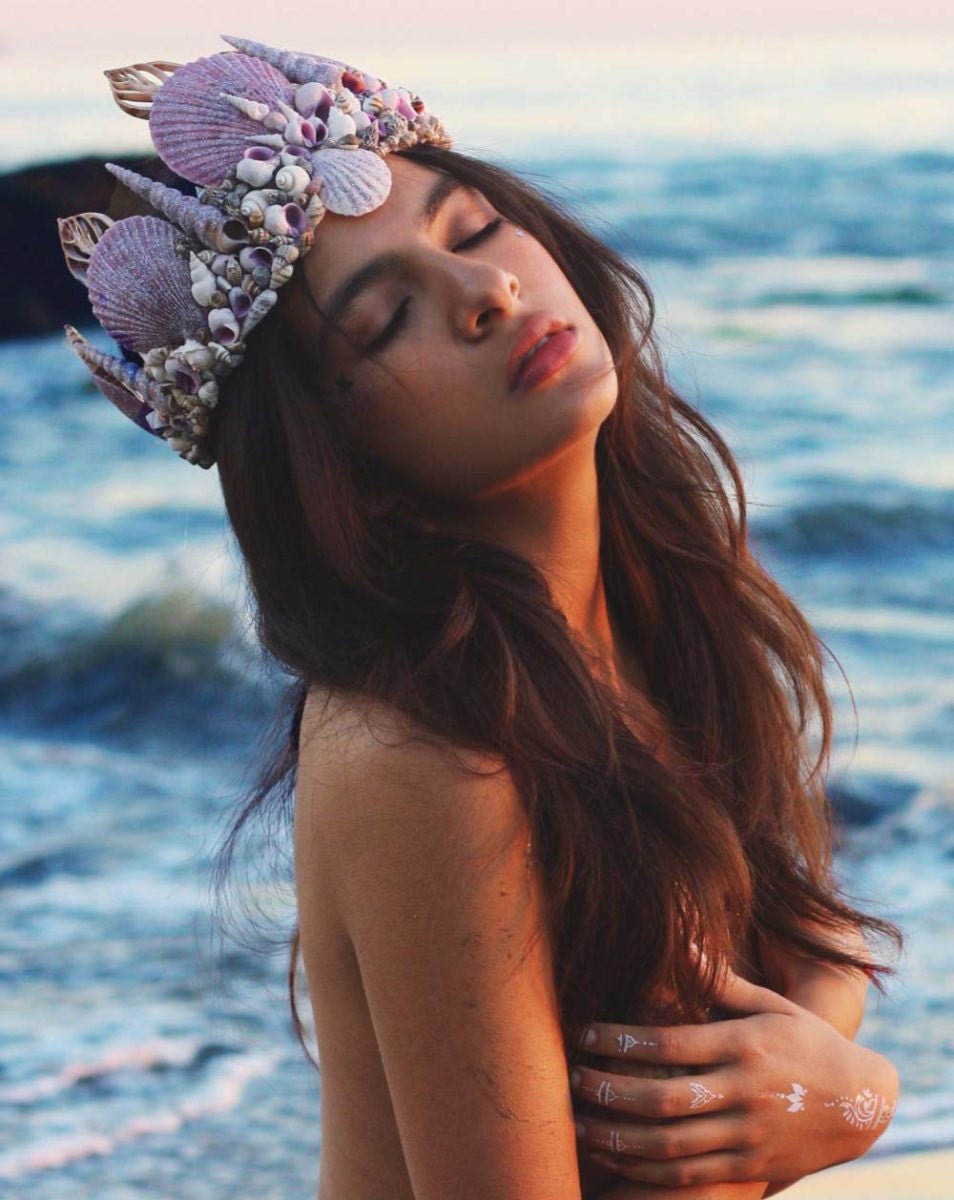 Casting Spell Mermaid Crown by Wild & Free Jewelry, $160
The fantasy began for Corina when she founded Wild & Free five years ago, initially creating subdued
seashell headbands
. "Over time," she says, "they evolved to become more intricate and substantial." Now,
each of her headpieces
takes up to five hours to complete and features dozens of different types of seashells, which she sources near her home in Santa Barbara, California, and online. "A few customers have told me they love them so much, they wear them to the beach," says Brown.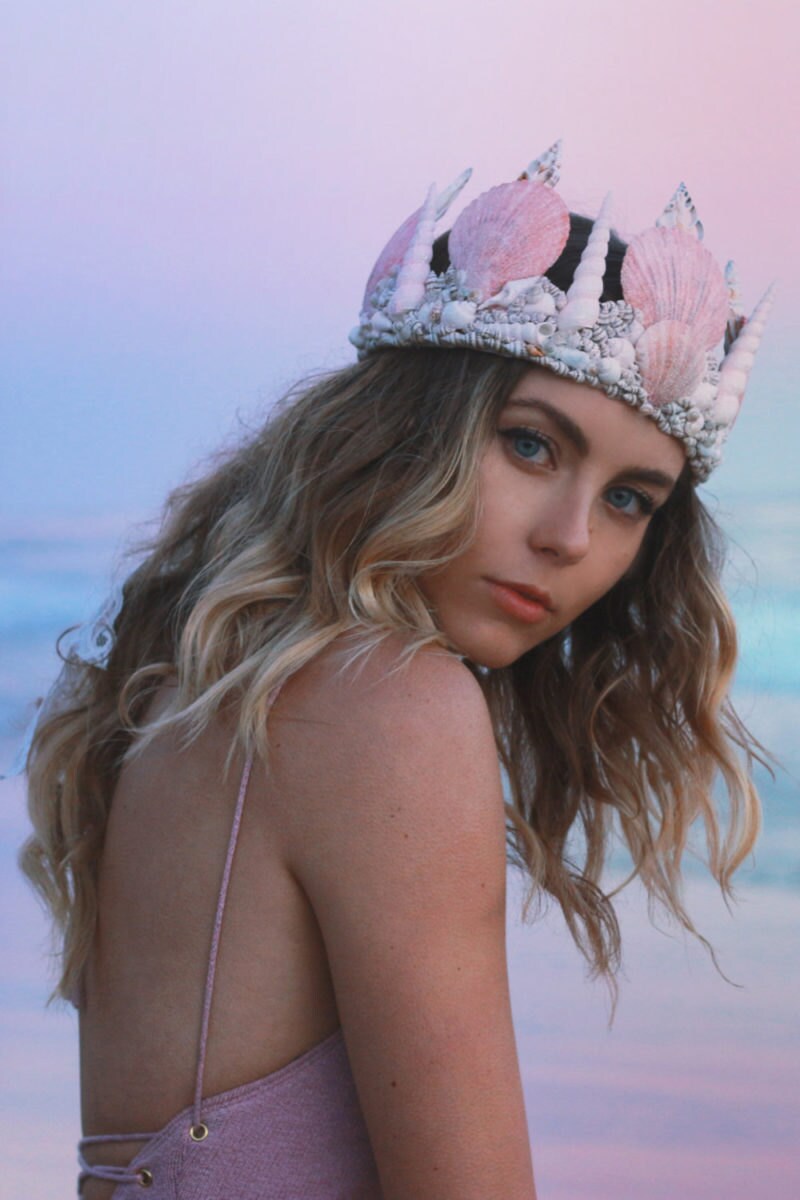 Fairy Dust Mermaid Crown by Wild & Free Jewelry, $160
Asked to theorize why we're so fascinated with this fairytale look, Corina supposes it's a natural way to express our innate sense of whimsy and nostalgia. "I believe people are drawn to the designs because it reminds them to embrace the fantasy we all believed in as children. Mermaid crowns serve as a tribute to a long-lost sense of wonder."
What brings back your childlike sense of wonder? Tell us in the comments.