From fun sweet 16 surprises to thoughtful 50th birthday gift ideas, discover guaranteed-to-please presents for every age group.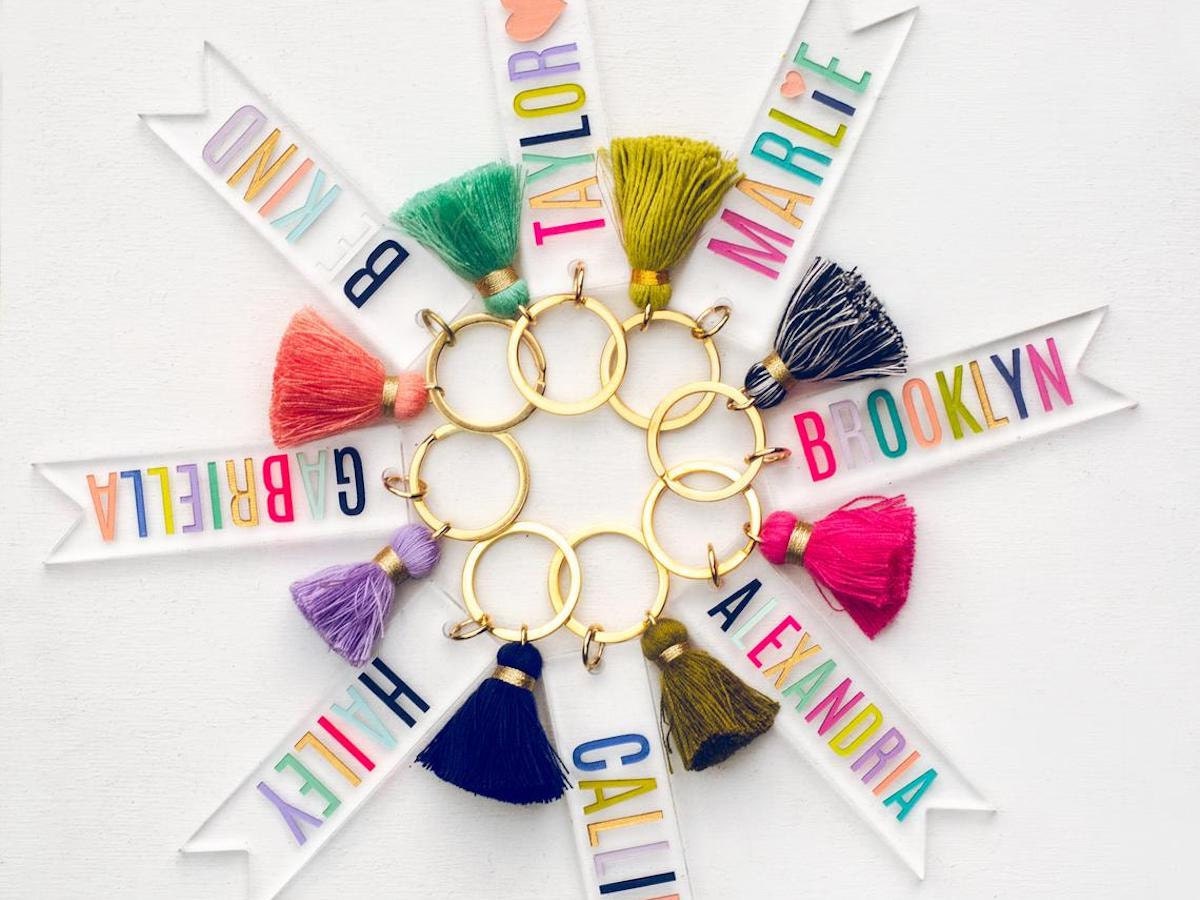 No matter how we feel about our own birthdays, we all love an excuse to celebrate the people we cherish most—especially when it means getting to spend a whole afternoon browsing for unforgettably adorable first birthday gifts or the perfect special something to ring in the big 5-0. Sure, it's technically just another year, but these are the meaningful milestones we look back on to mark the passage of time…and for our nearest and dearest, well, we're only too happy to make a bit of fuss. So bust out your party hat and start blowing up the balloons—we'll handle the presents. Read on to discover one-of-a-kind birthday gift ideas for every major milestone, including first birthday gifts, 21st birthday gifts, 50th birthday gifts, and more.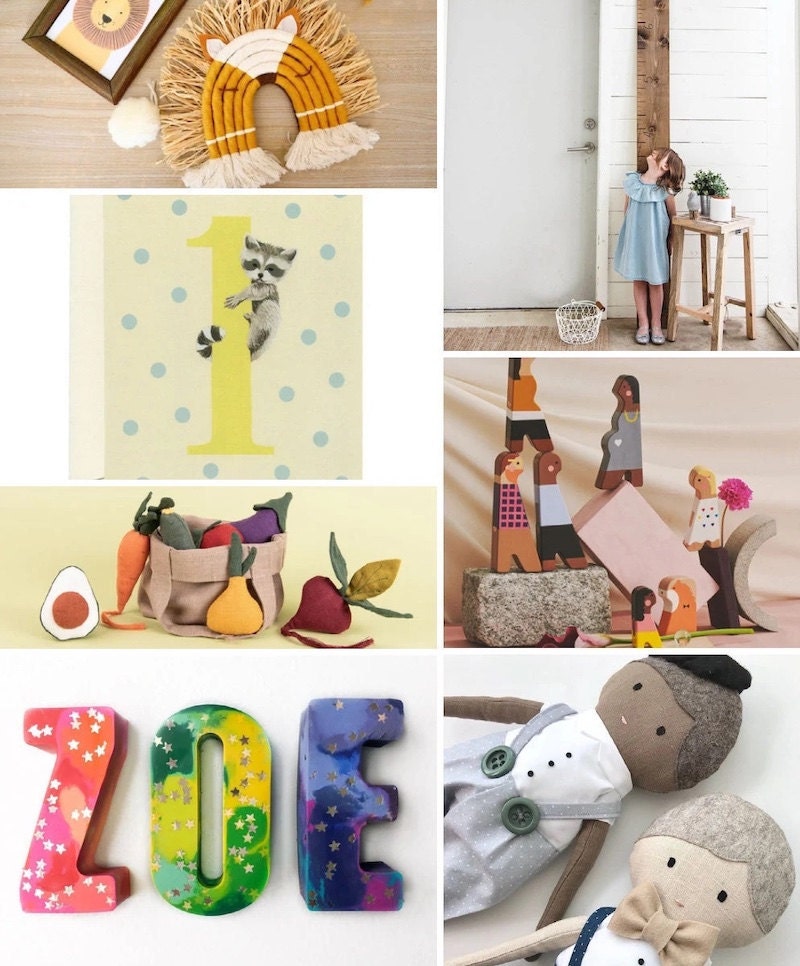 They're babbling up a storm and gearing up to take their very first steps—watch out world, we've got a one-year-old on our hands! And what better way to ring in a tiny tot's first-ever birthday than with an heirloom-quality present they can enjoy for years to come? A wall-mounted rustic wooden growth chart personalized with their name will make a celebration of every inch they gain (and unlike pencil marks on the wall, can travel with them wherever life takes them), while a set of custom chunky name crayons will help them hone those fine motor skills and develop their inner artist. And for a super thoughtful first birthday gift they'll want to pass down to their own kiddos one day, it's hard to beat a display-worthy set of personalized family figurines, hand-painted to resemble the whole household (pets included). Shopping for toys for two-year-olds or gifts for kids of any age? We've got those, too.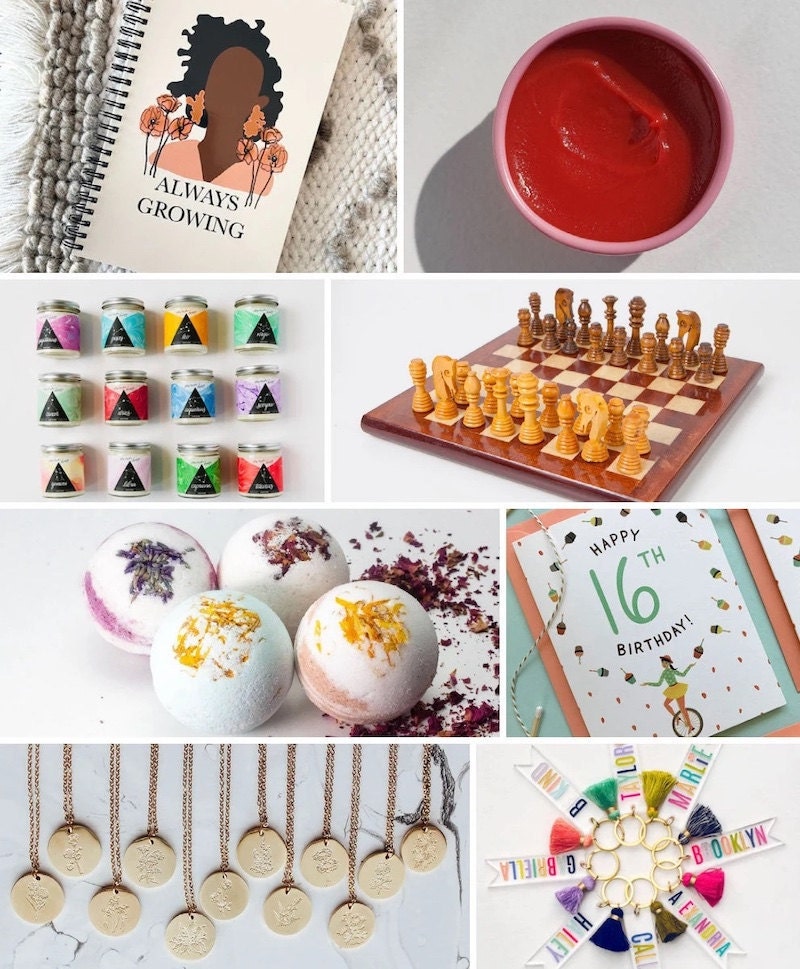 If they've already blown out their fair share of candles, don't fret: We've got a treasure trove of must-have birthday treats that would make 16-year-old Molly Ringwald jealous. From a custom acrylic keychain complete with colorful tassel to help newly minted drivers keep track of their car keys to a gorgeously illustrated spiral notebook to capture big dreams and homework too, these teen-approved picks are birthday gifting gold. Not quite sure what strikes their fancy? Spa-inspired staples like a set of fizzy scented bath bombs, an on-trend zodiac-themed candle, or a subtly tinted lip balm made with coconut and rose oils are a tried and true way to help the stress of high school melt away and instill a lifelong habit of self-care.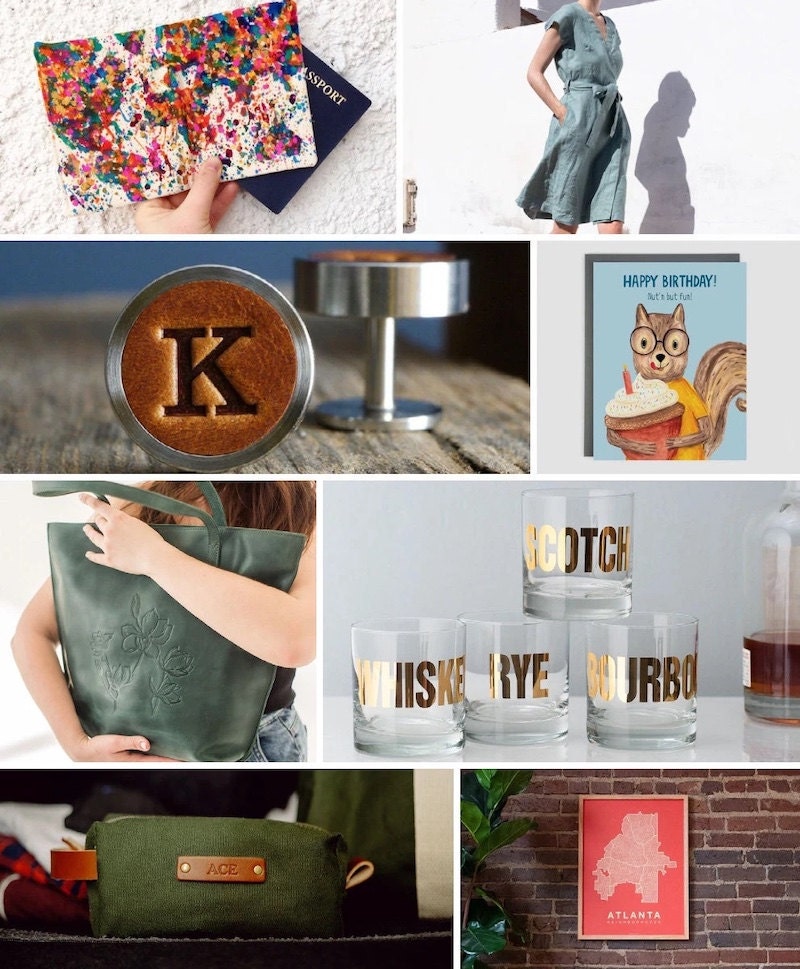 Let's raise a glass to the 21-year-olds—and send them out into the world in style with handcrafted finds that will effortlessly transition from life on campus to their grownup post-grad adventures. We're talking chic passport covers and monogrammed canvas dopp kits for their travels, pretty and professional linen wrap dresses or custom cufflinks for their first day in the office, and yes, a set of glossy gold cocktail glasses too (a classic 21st birthday gift for a reason). Plus, a screen-printed city map to hang on the wall in their first adult pad to remind them where they came from, no matter where their twenties may lead.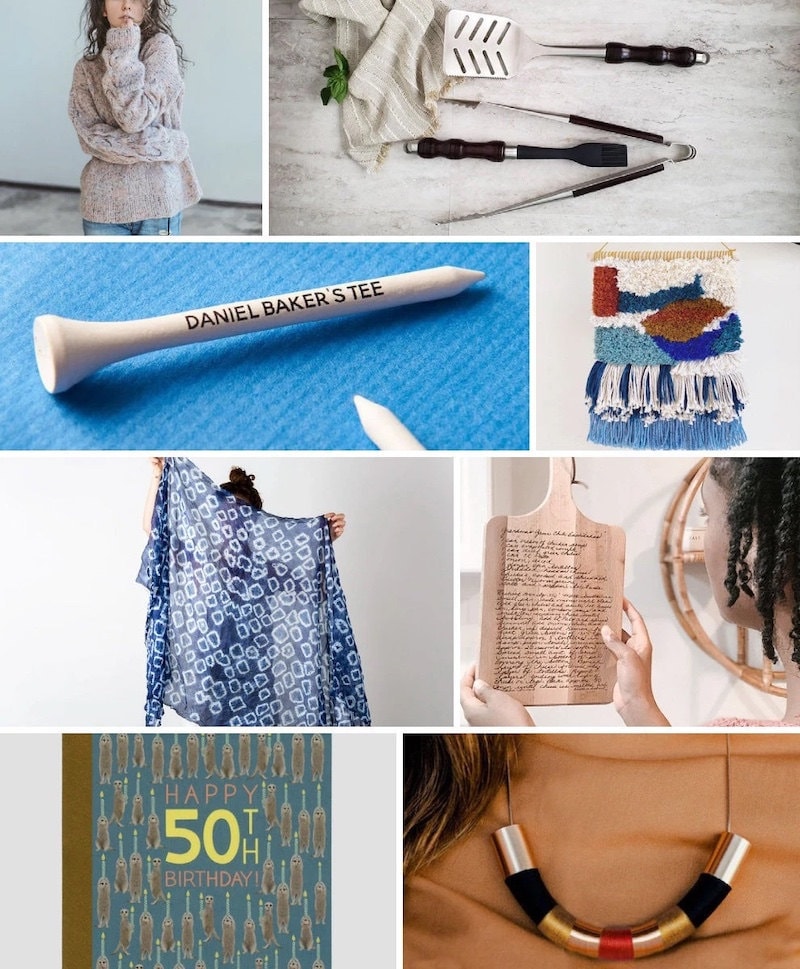 Celebrate half a century with something a little extra-extra-special. Our top 50th birthday gift ideas? Handmade kitchen essentials (custom recipe-engraved cutting board or snazzy charcuterie board, anyone?) and personalized golf goodies to get those almost-retirees amped about their next chapter of hobby-heavy free time, plus stylish accessories like multigenerational birthstone jewelry, a shibori silk scarf, and elegant metallic bib necklace that bring a touch of sophistication to everyday dressing. And for a real showstopper, consider a modern fiber wall hanging that will instantly elevate the decor of any recently empty nest.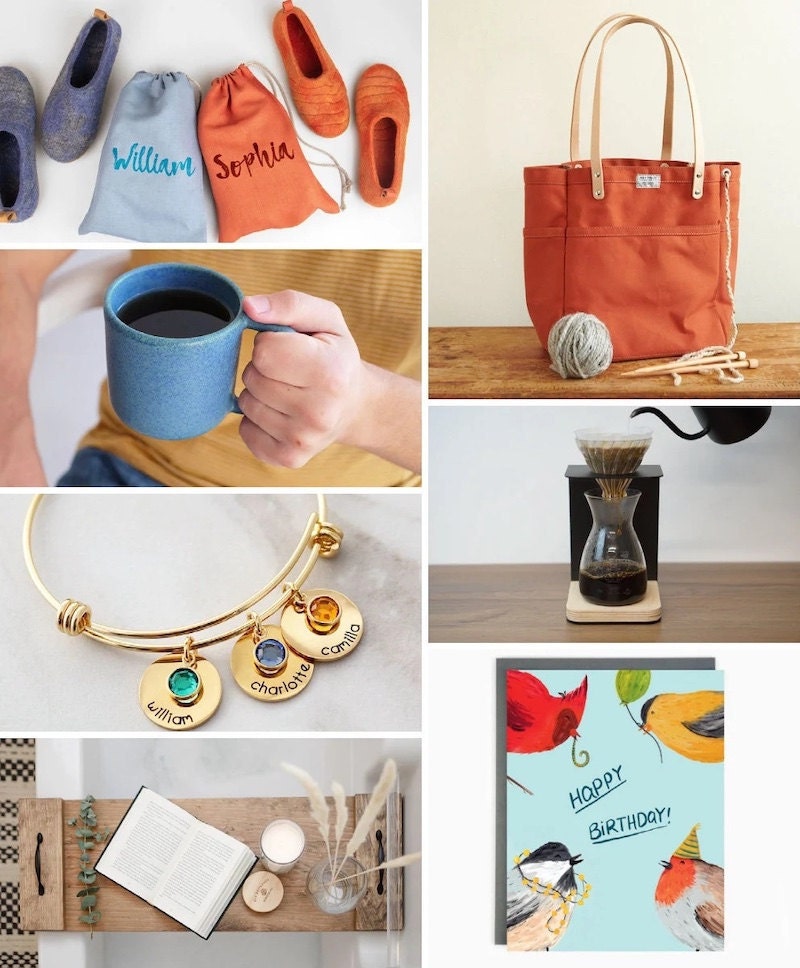 When it comes to honoring the 75-year-olds in our inner circles, we're all about leaning into life's little pleasures and gearing our gifting toward the things that just feel good—because if anyone deserves a little R&R, it's this crew. A solid pine bath caddy and self-care-centered gift box will encourage Grandma to indulge in a relaxing tub soak, and when she gets out, a pair of cozy felted wool slippers are just the thing to cocoon her well-traveled feet while she works on her latest knitting project (plus, you can score a matching pair for Grandpa). Speaking of Gramps, a thoughtfully designed birch and aluminum pour over stand and special handmade coffee mug will help him craft the perfect cup of coffee—just in time for his second slice of birthday cake.
Need gift ideas for other big moments? Check out these gift guides: