Cultivate a greater sense of calm this holiday season with simple, streamlined—yet still 100% festive—decor.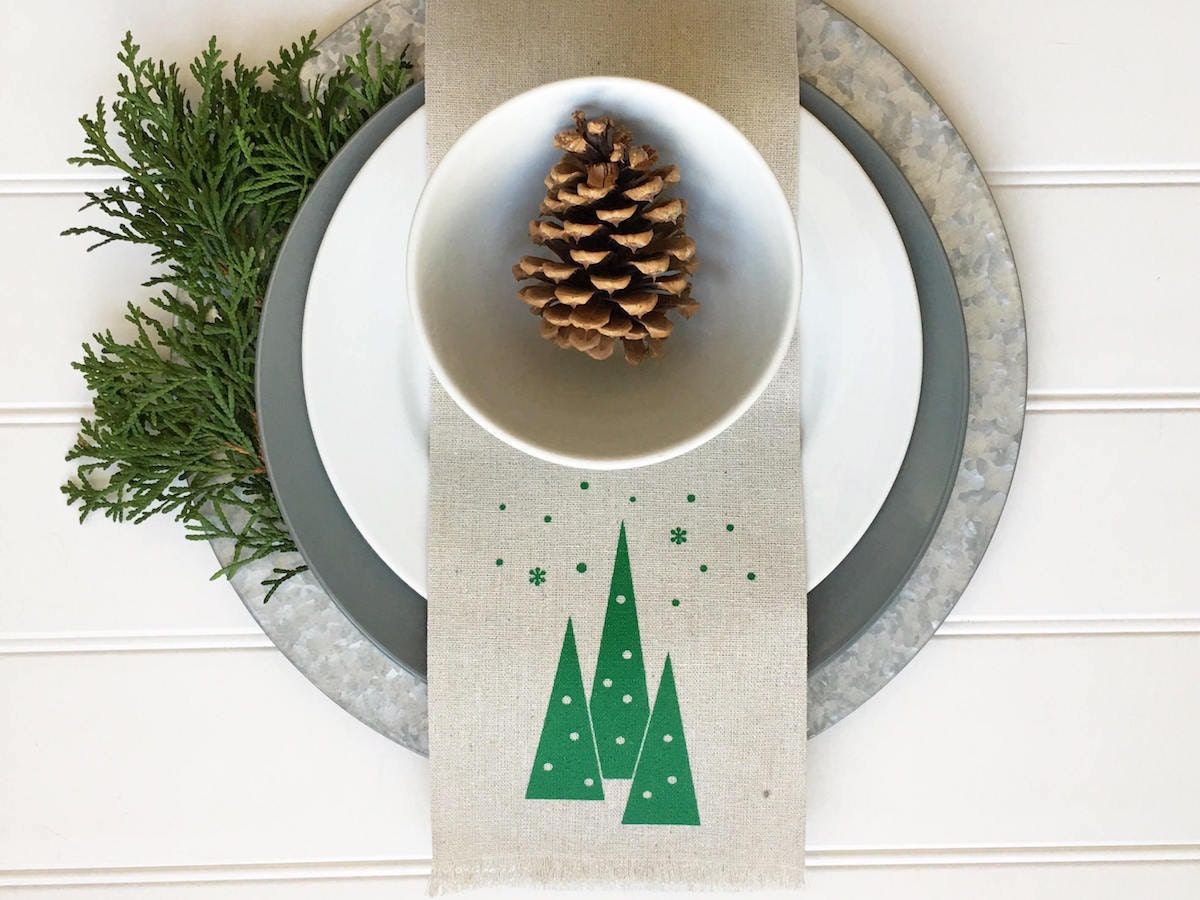 Each year, it seems like no sooner do we wave farewell to the last trick-or-treater than out come the life-size lawn ornaments—and all of a sudden, it's
all holiday everything
. Flashing colored lights. Dancing animatronic Santas. Carols blasting from every storefront. Sure, it's festive, but it can also be overwhelming—even for the die-hard holiday lovers among us. Whatever happened to those silent nights? If you're hoping to cultivate a greater sense of calm this holiday season, don't fret: There are
simpler ways
to display your cheerful spirit. We've rounded up seven decorative items that will add a tasteful, understated touch of merriment to your home in the coming months. Because in a season that often celebrates "more is more," sometimes the real beauty is in saying "happy holidays" with less.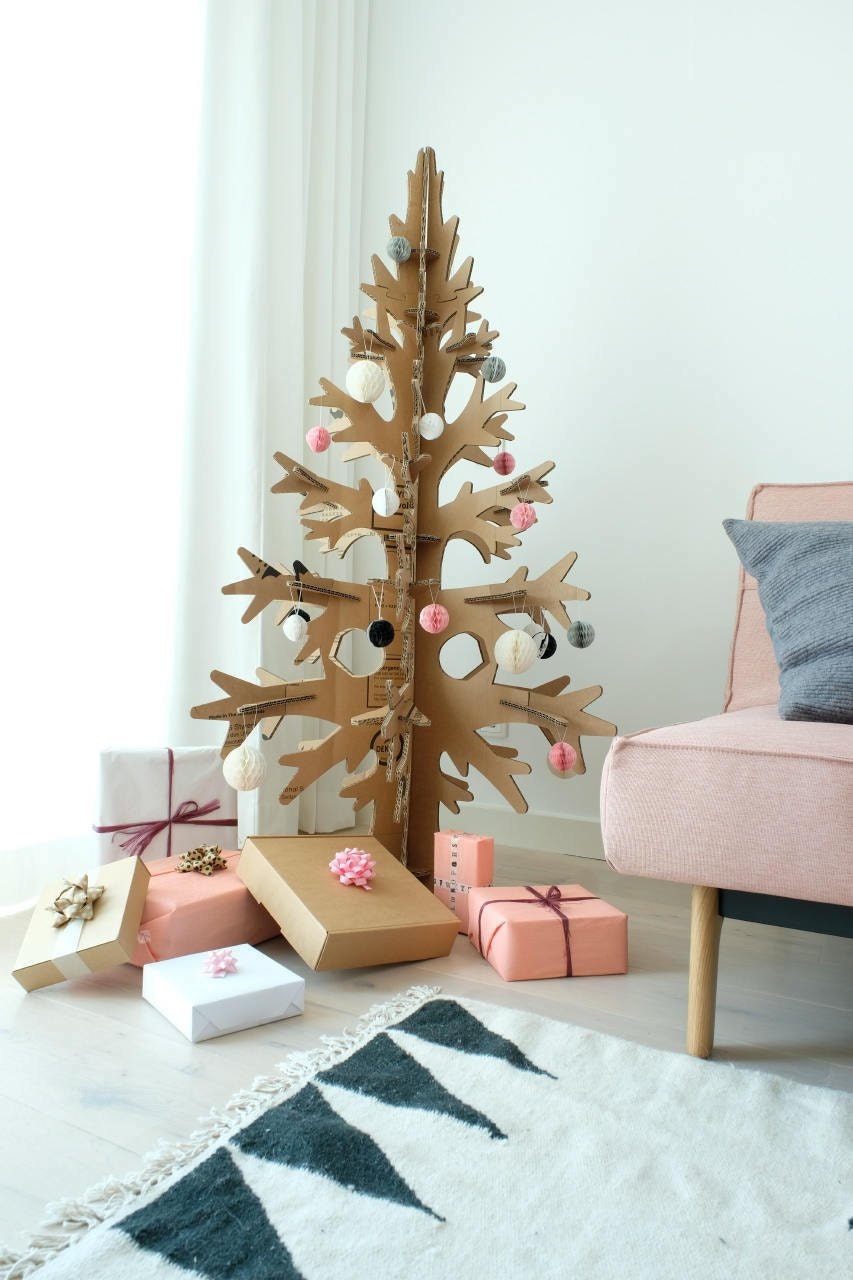 >
Forget the pink aluminum. If you're in the market for a truly eco-friendly tree, consider this
laser-cut stunner,
 which is made from 100% recycled cardboard. Adorn yours with a handful of carefully curated 
ornaments
or leave its branches bare for an ultra-minimalist look. In the Scandinavian tradition of functional simplicity, the six-piece design can also be dismantled and laid flat for easy storage during the off-season.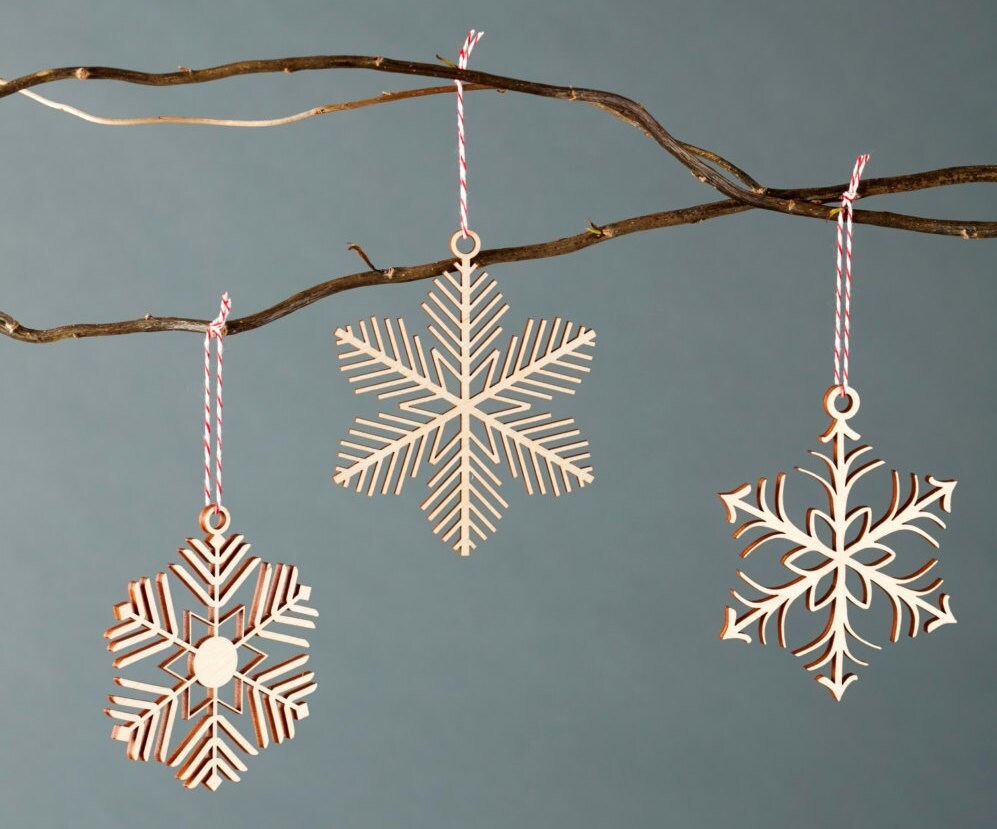 >
Not ready to give up that fresh-cut fir smell? Then try trimming your natural tree with coordinating laser-cut birch ornaments in neutral hues. Start with a set of delicate 
snowflakes
 and complete the wintry scene with a cheerful pair of
skates and mittens
or an adorable
polar bear and North Pole
 duo. Bonus: If you pride yourself on your present wrapping skills, these trinkets double as charming wooden gift tags.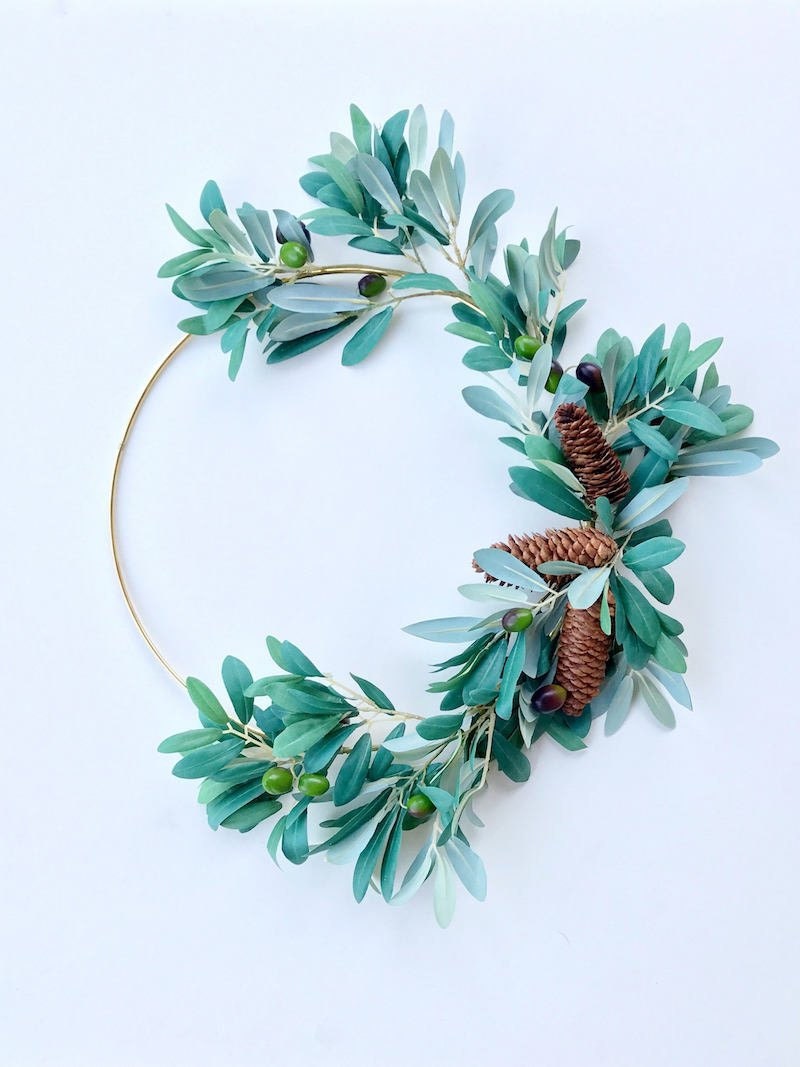 >
A single golden hoop twined with a handful of faux olive branches makes this
statement-making wreath
a minimalist hit. Be sure to give this showstopper plenty of space to shine: It may be more dainty than a lush evergreen
wreath,
but its impact is just as dramatic.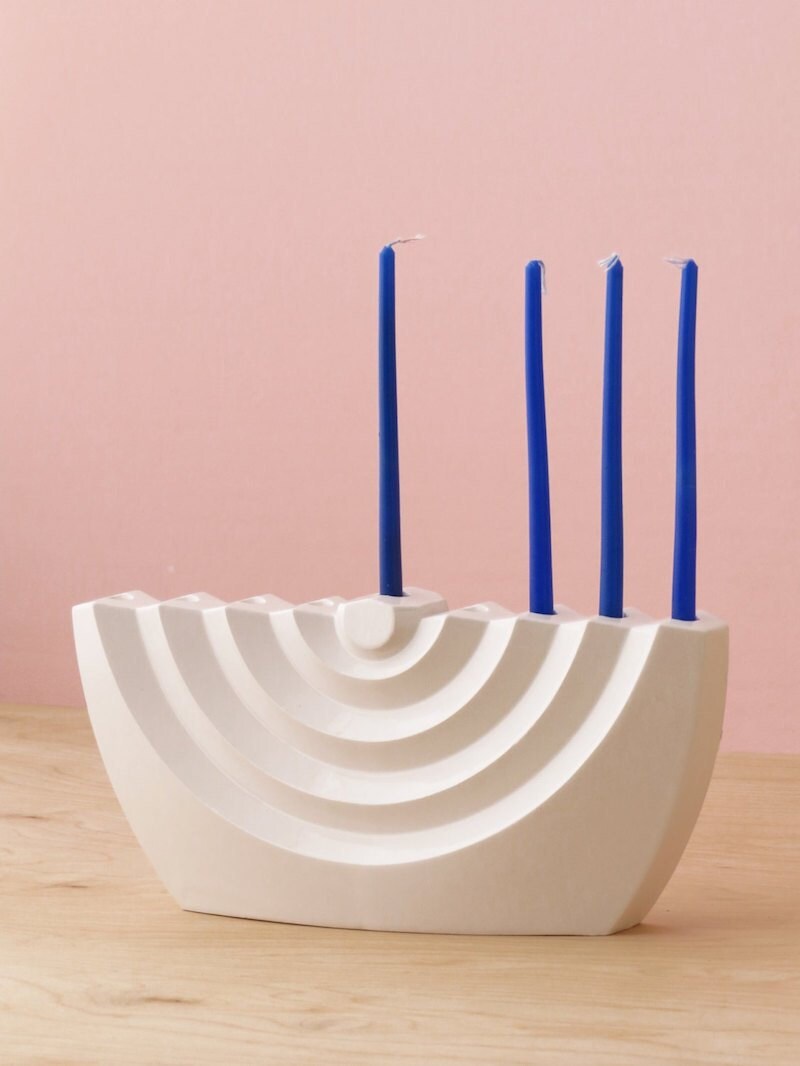 >
Up your
Hanukkah decor
game with this
gorgeous menorah
in crisp white ceramic. The perfect modern complement to a traditional window display, this sleek fixture would look divine year-round as part of a stylish tablescape.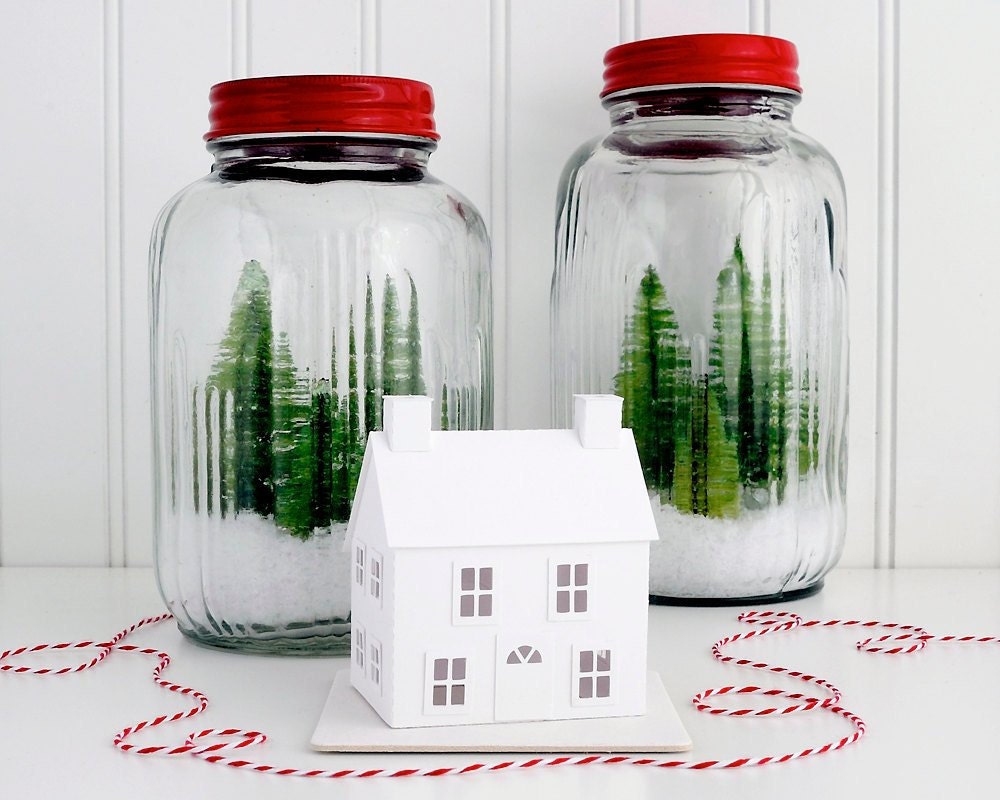 >
Put your stamp on a DIY classic with this delightful saltbox
putz house kit
. Begin with a clean, blank frame and add as much (or as little) embellishment to this New England-style ornament as you see fit. The end product will be simple, sweet, and completely to your own specs.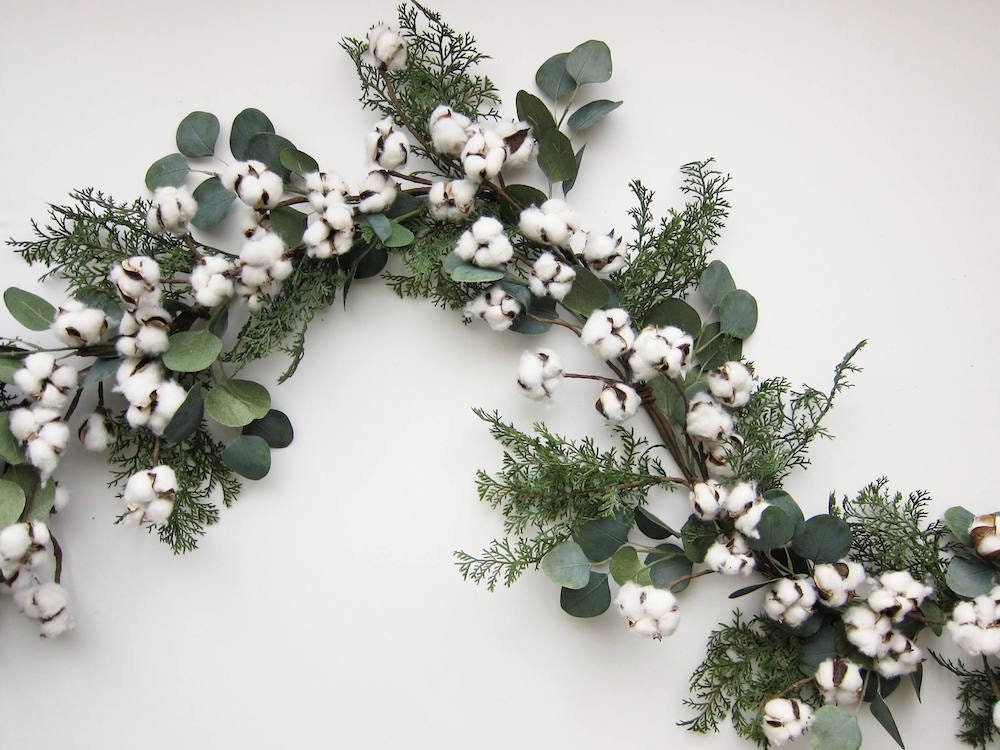 >
A tasteful
eucalyptus garland
is an elegant alternative to bright red poinsettias, and puffs of raw cotton give this beauty an even softer touch. Drape it across a dinner table or a mantel lit with candles to achieve an elevated
rustic
effect.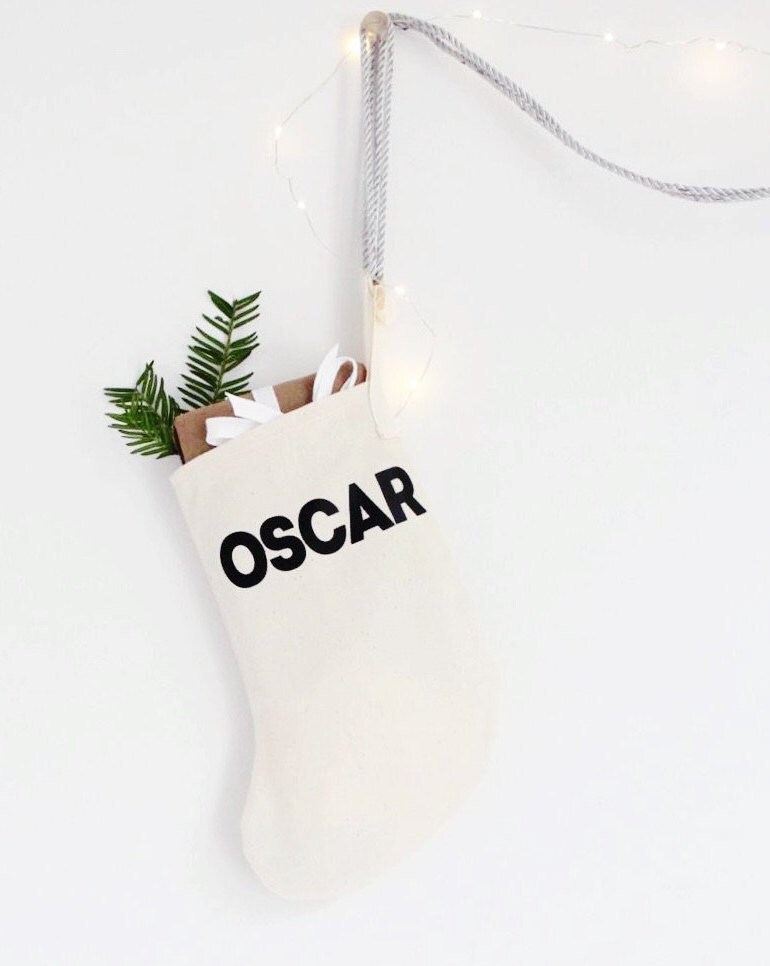 >
Lighter than their plush velvet
counterparts
, these
natural cotton stockings
in cream canvas bring a bit of sophistication to the annual fireside ritual. The smaller 6-inch size also serves as an effective reminder to be mindful—and minimal—when stuffing with treats for the holidays.