These contemporary takes on stained glass swap kaleidoscopic colors for simple palettes and modern shapes.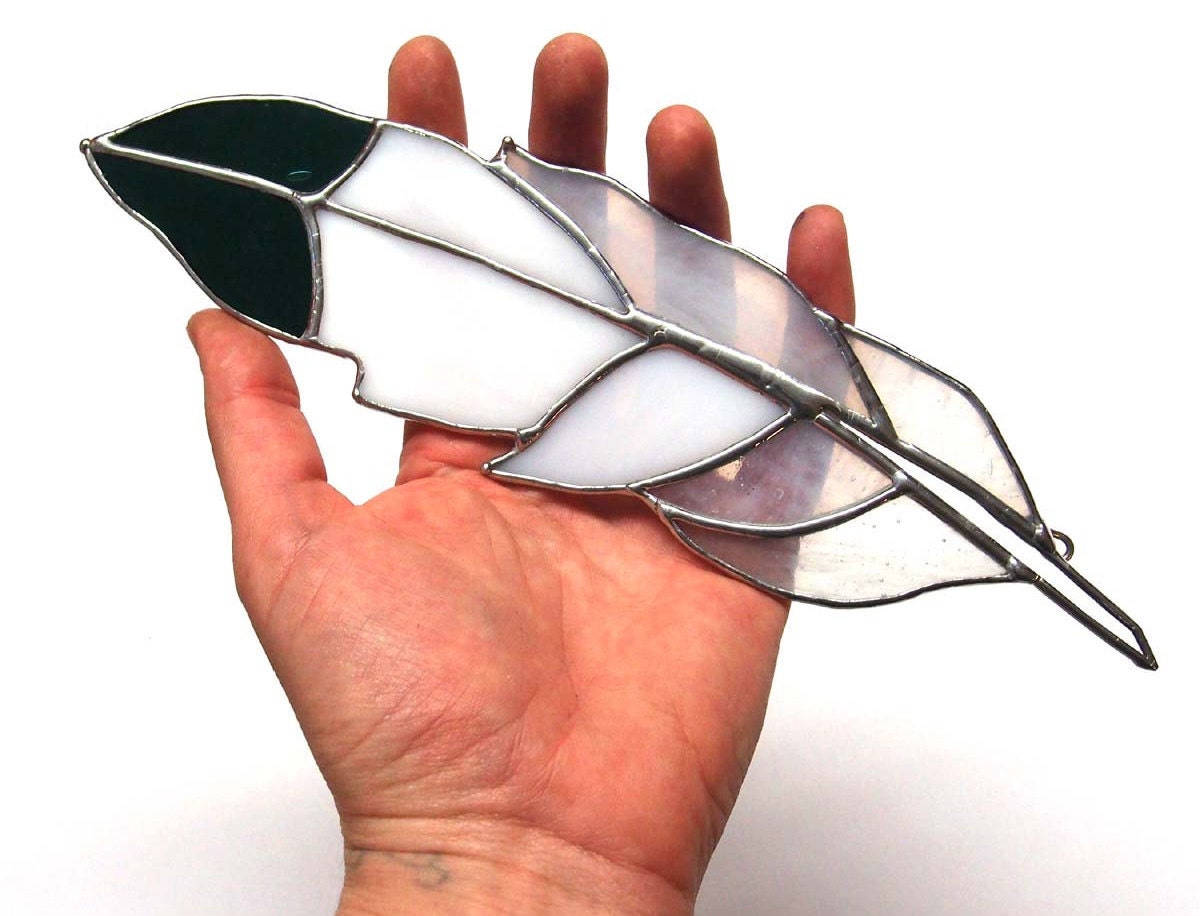 In the millennia before illuminated screens filled our vision at every turn (and every hour), the kaleidoscopic colors of a stained-glass cathedral window were about as absorbing and awe-inspiring a thing as one could imagine. These days, there's something captivating about subtlety and restraint — and contemporary glass artists are following the lead of 
minimalist fashion designers
, 
jewelry makers
and
furniture builders
, bringing new energy to this traditional form.
Read on for a few of our favorite examples of minimalist glass art.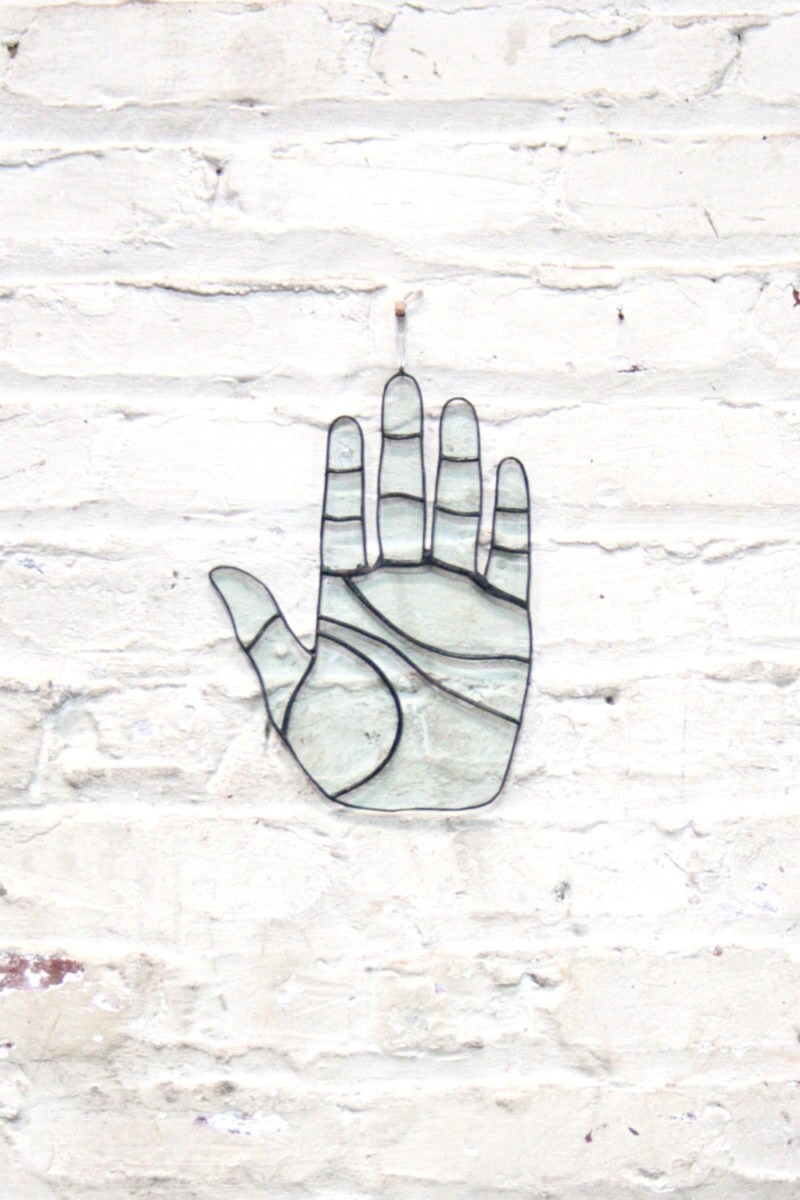 Shop:
Meg A. Myers
uses exclusively upcycled glass reclaimed from discarded window panes to create the handmade terrariums, wall hangings, and mirrors that fill her shop. (Even better? She learned her glass working technique from her dad!)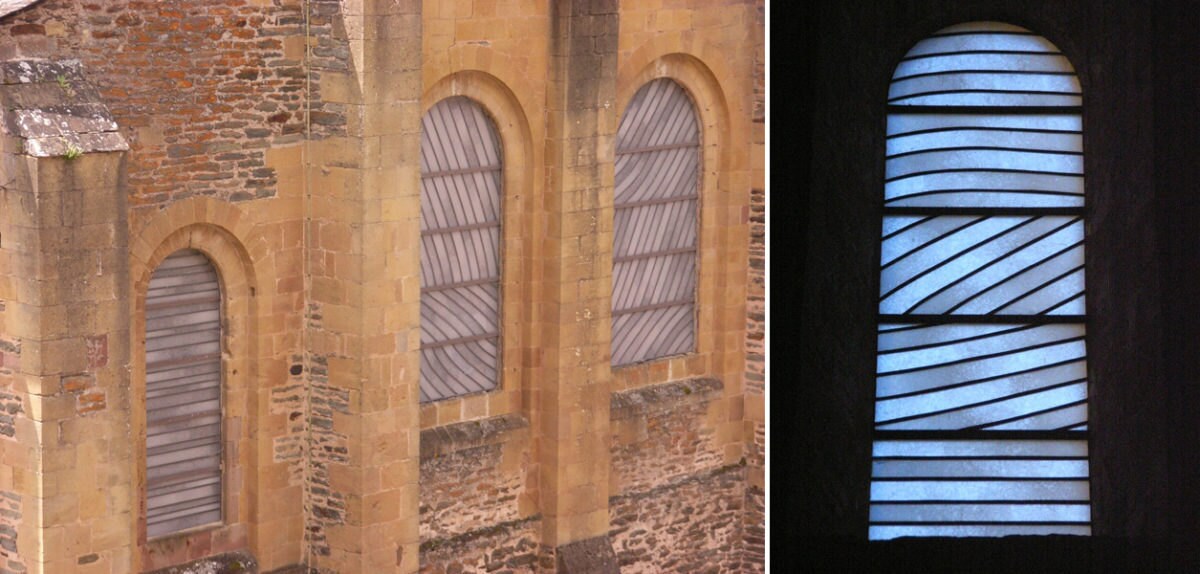 The exterior of the Abbey Church of St. Foy in Conques, France, and a detail of one of the church's glass windows by artist Pierre Soulages; photo via 
Tourisme Conques 
See:
 It took more than 700 glass-making test batches for acclaimed French artist Pierre Soulages to find the precise balance of translucence and opacity he wanted for the "unstained" glass windows he created for the
Abbey Church of St. Foy in Conques, France
, in 1994. The windows make for a kind of poetic inversion of the painter's typical works — abstract, mostly black, brushstroke-centric canvases — but in both, he relies on shifts in natural light to bring out a range of hidden shades. https://www.instagram.com/p/BLQ5Zx6D-Tj/?taken-by=bespokeglass
Follow
: Artist (and
Etsy seller
) Lesley Green's
@bespokeglass
feed isn't limited to color-free creations — you'll spot plenty of green glass cactus sculptures and golden, honeycomb-like suncatchers in the mix — but her clear and clear sandblasted designs are every bit as impactful as those with more vivid hues.
What are you obsessing over right now? Tell us in the comments.