Ride into the sunset this season with fashionable pieces inspired by the American West.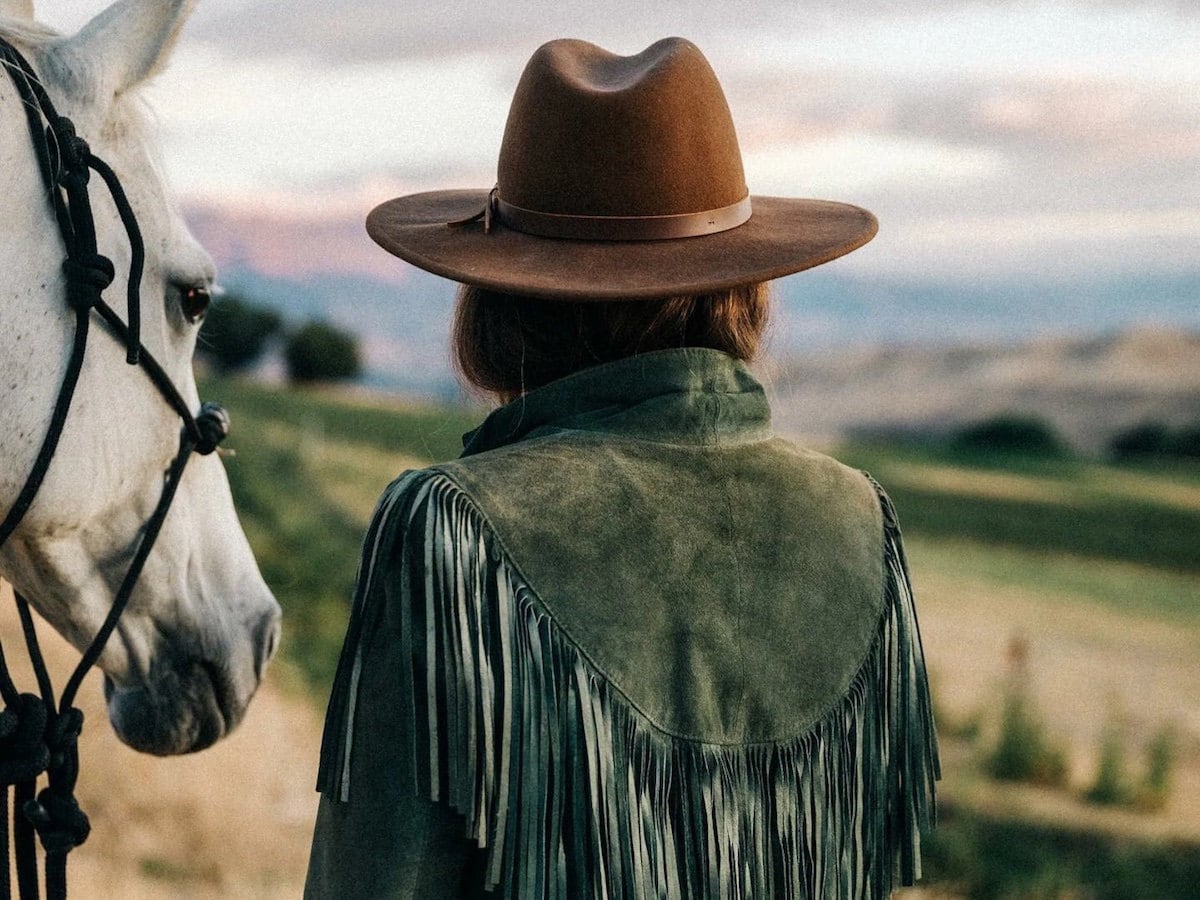 It's time to bid farewell to the summer's coastal cowgirl trend, but that doesn't mean your fling with western style has to end! Raw denim, lived-in leather, and rich earth tones drawn from beautiful open landscapes are just a few of the reasons even city dwellers are channeling their inner cowboy or cowgirl year-round.
Successfully incorporating western flair into your wardrobe is all about striking the right balance between tough and soft elements—and finding ways to make cowboy classics your own. Whether you're packing your bags for the ranch or simply indulging in some escapist fashion, here are 13 western styles for women you can wear wherever you are.
Feminine florals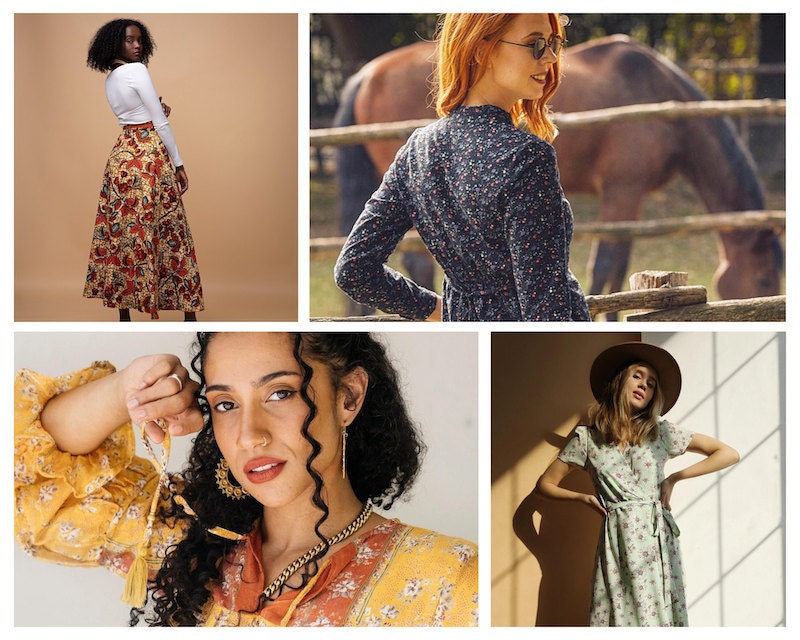 For a cowgirl-meets-cottagecore look that makes the perfect transitional outfit, pair a prairie dress in a dainty flower print with boots and a leather jacket.
Earthy hues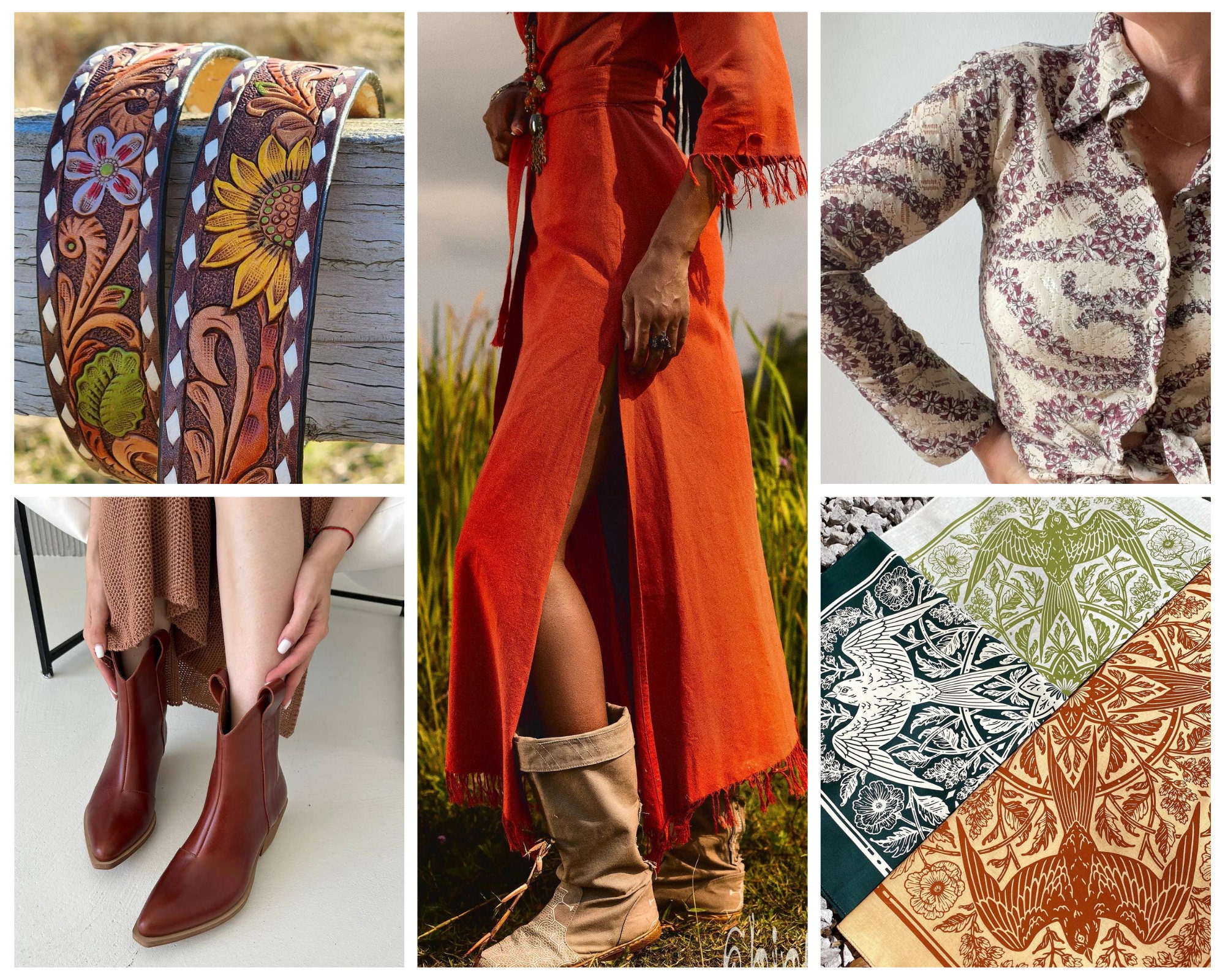 Seeking some color guidance for your western wardrobe? Look to the land. Rusty reds, chocolatey browns, terracottas, and grassy greens are go-to shades for core pieces and accessories with a rural feel.
Heartland hardware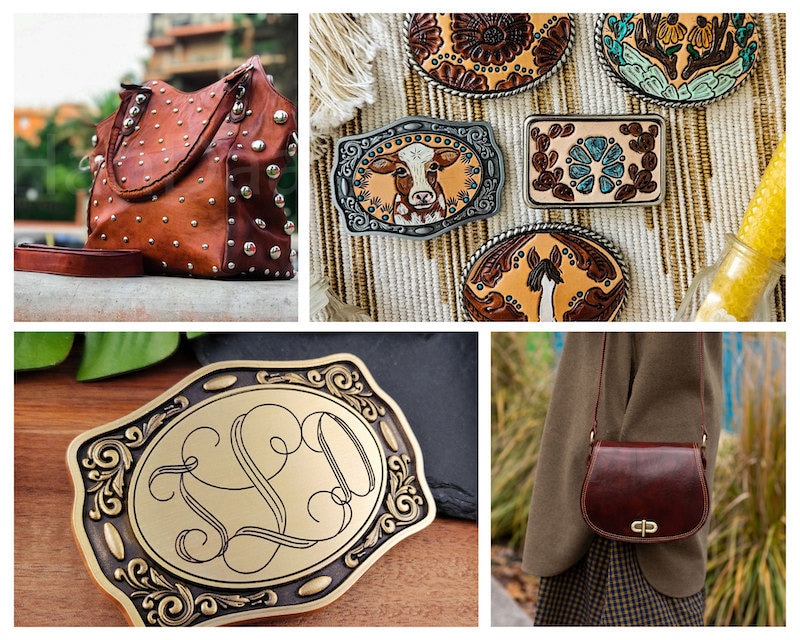 Bold studs and big belt buckles give everyday accessories some serious cowgirl attitude. Adding personalized details like monograms is a great way to express your individuality and make a classic your own.
Delicate touches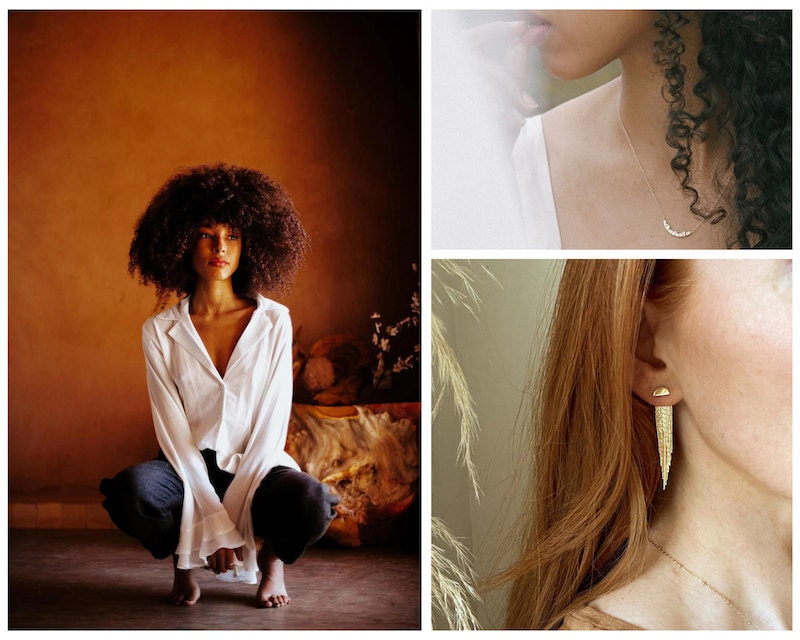 Silky blouses and small-scale gold jewelry are easy ways to soften the hard edges of classic western staples.
Plaid patterns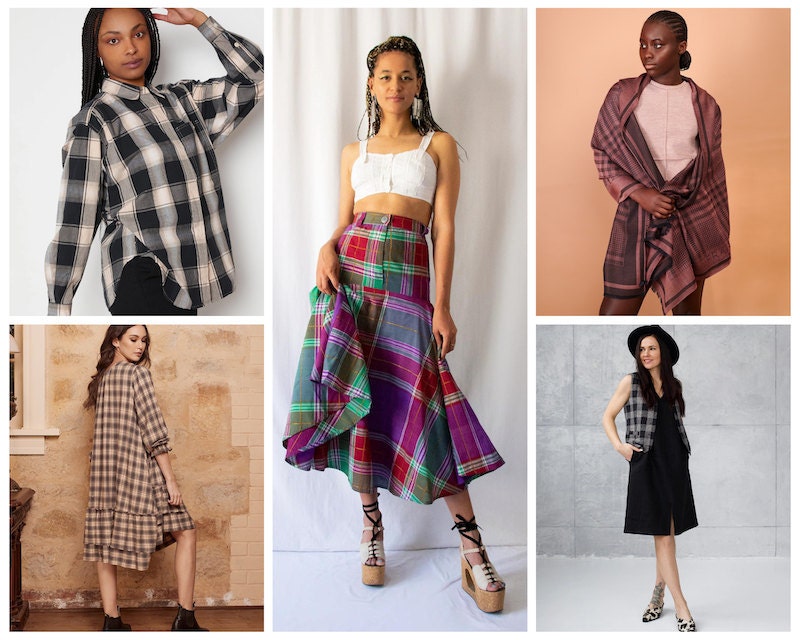 A versatile plaid shirt can anchor the western style clothing look, whether it's in a tailored cut or oversize boyfriend style made for layering. Snap buttons give this classic an unmistakably western flair.
Sturdy materials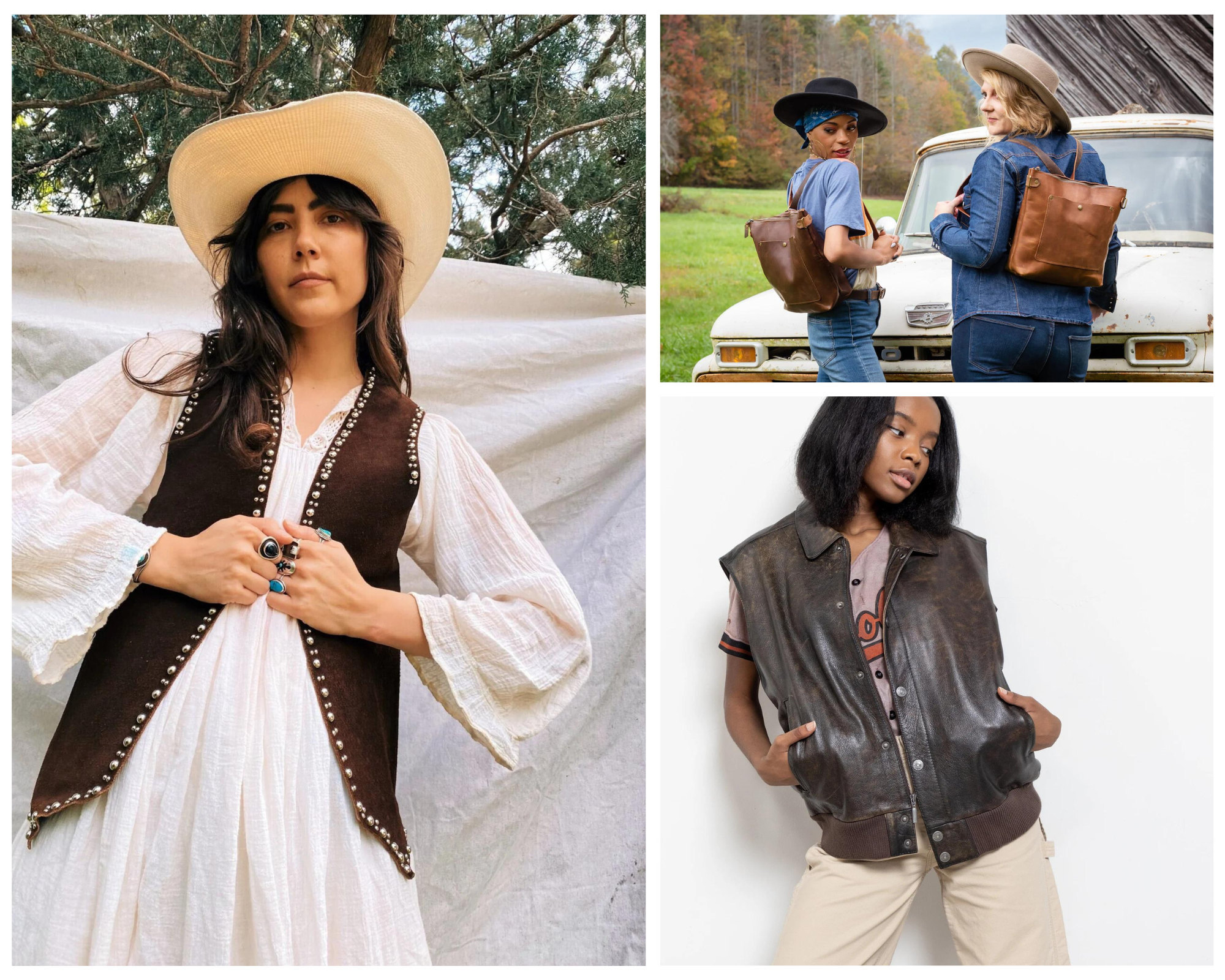 Whether you're looking for a leather tote bag or a rustic vest, rugged ranch life calls for tough wardrobe textures that will last for years. Opt for suede for a softer spin, or vegan leather if seeking an alternative.
Fashionable fringe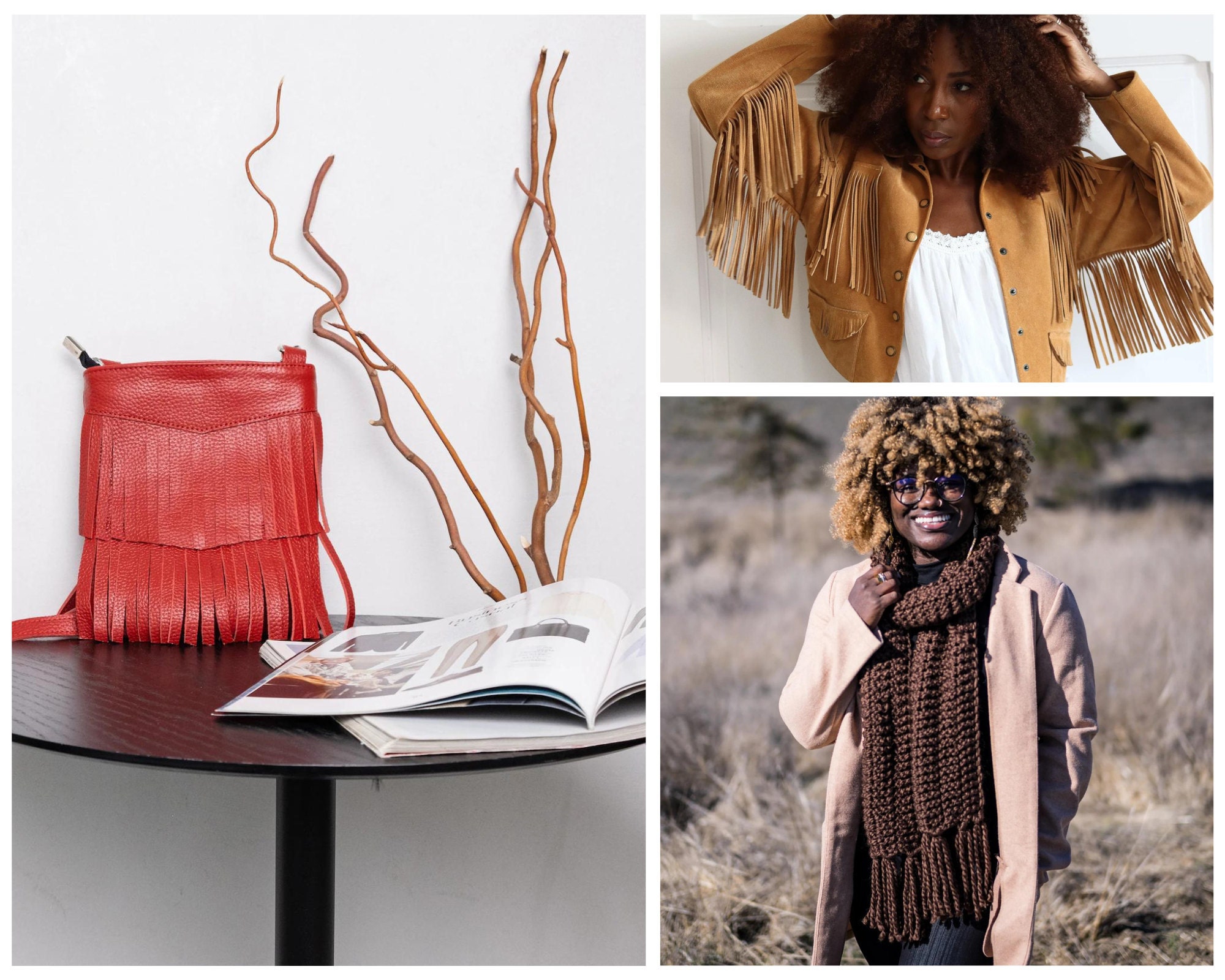 A playful style staple, fringe elevates ordinary items like jackets, sweaters, and bags to bold statement status. Adding fringe is an easy way to achieve a boho feel or channel a vintage '60s and '70s aesthetic.
Handcrafted details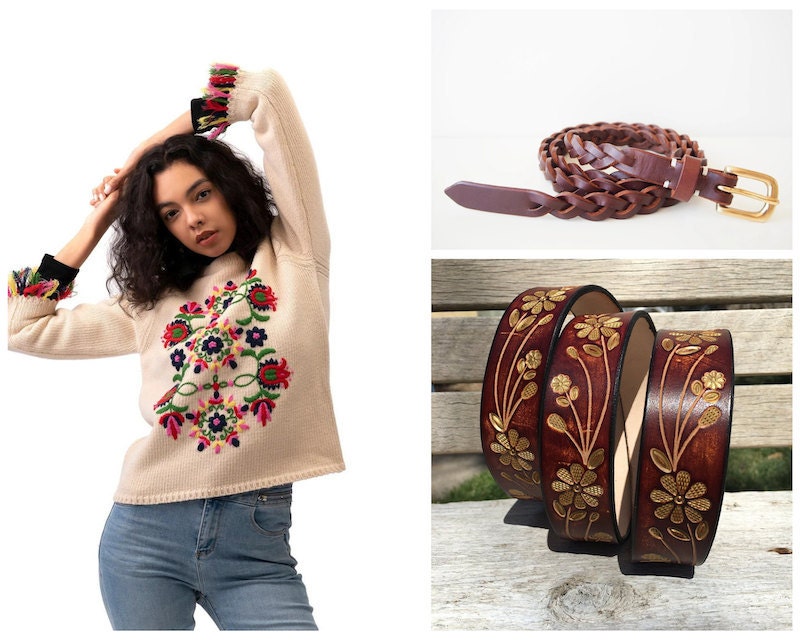 Craftsmanship and artistry play a key role in western style and a hands-on way of life. Look for pieces featuring techniques that nod to western traditions like embroidery, engraving, visible stitching, leather braiding, beadwork, and appliqué.
Badass boots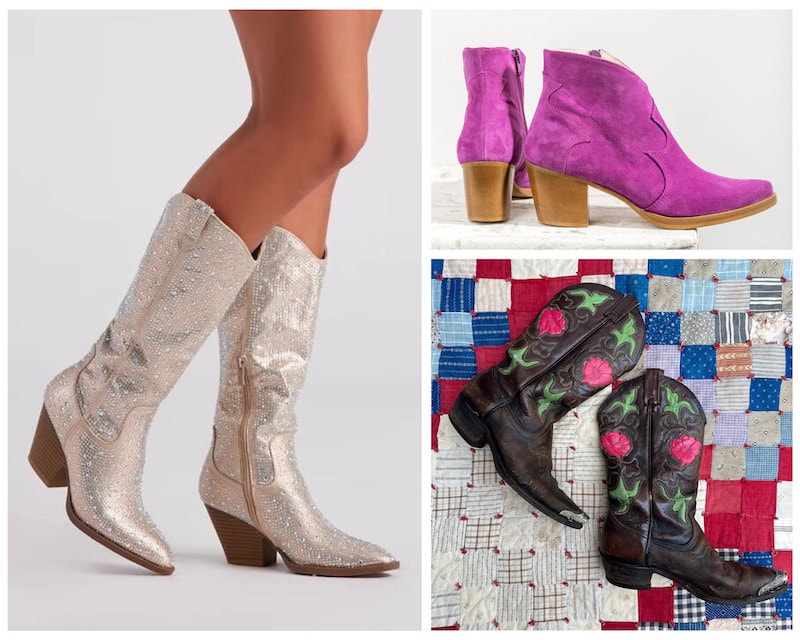 No cowgirl leaves home without some standout footwear. Opt for classic leather and suede styles with sturdy block heels and floral detailing, or go bold with shimmering metallic finishes and unexpected shades like pink.
Classic (and not so classic) hats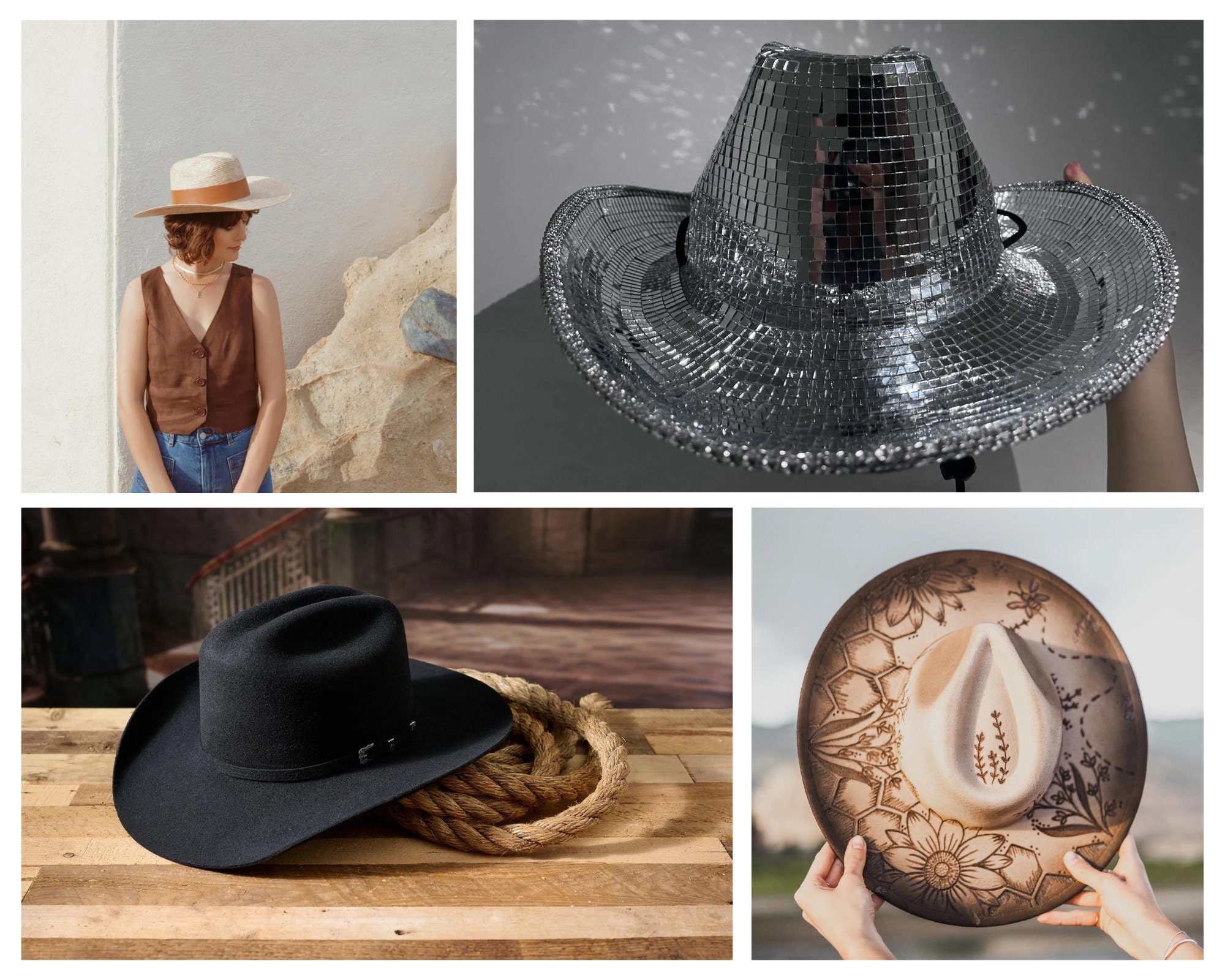 If one piece defines the whole western aesthetic, it's the cowboy hat. This quintessential and functional accessory comes in a growing range of styles, from classic felt and straw wide-brim shapes to sequined versions for cowgirls who want to go glam.
Functional fashion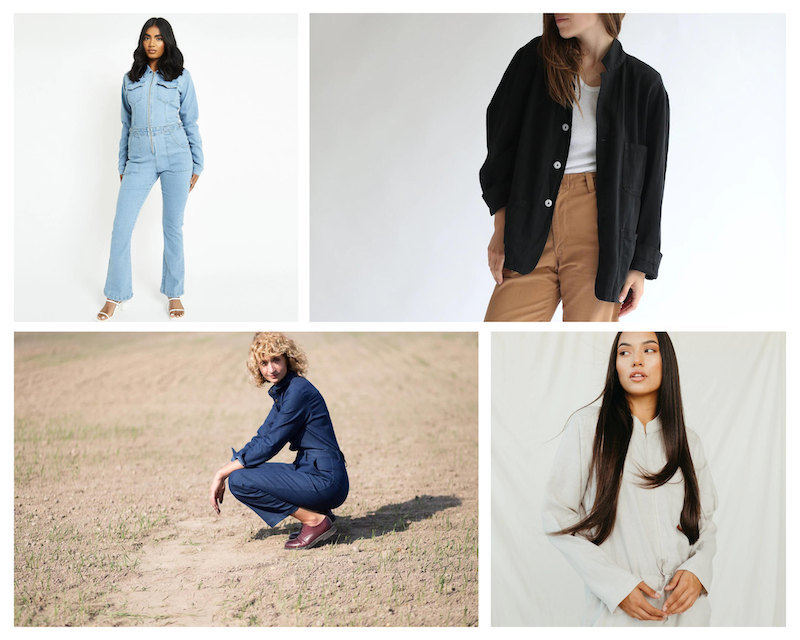 Easily create a western feel by leaning on sturdy workwear classics like blue jeans in worn washes and stiff raw denim, utilitarian silhouettes like jumpsuits, chore jackets with handy pockets, and water-repelling waxed canvas fabrics.
Patchwork pieces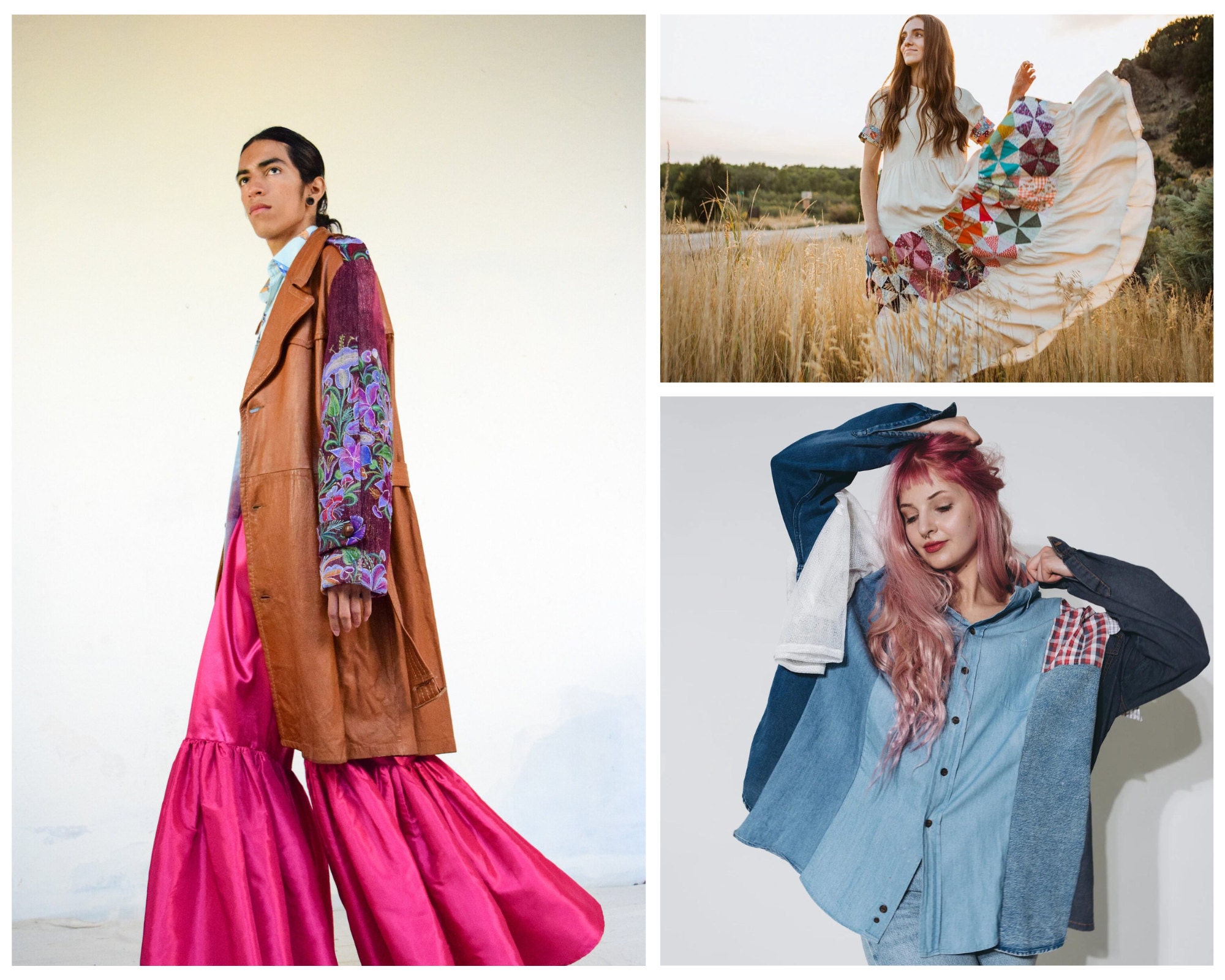 This charming style takes inspiration from handmade quilts. Discover upcycled pieces made from existing scrap materials and appliquéd patch pockets. You can even craft your own collaged look by mixing different shades of denim to wear all at once.
Lofty layers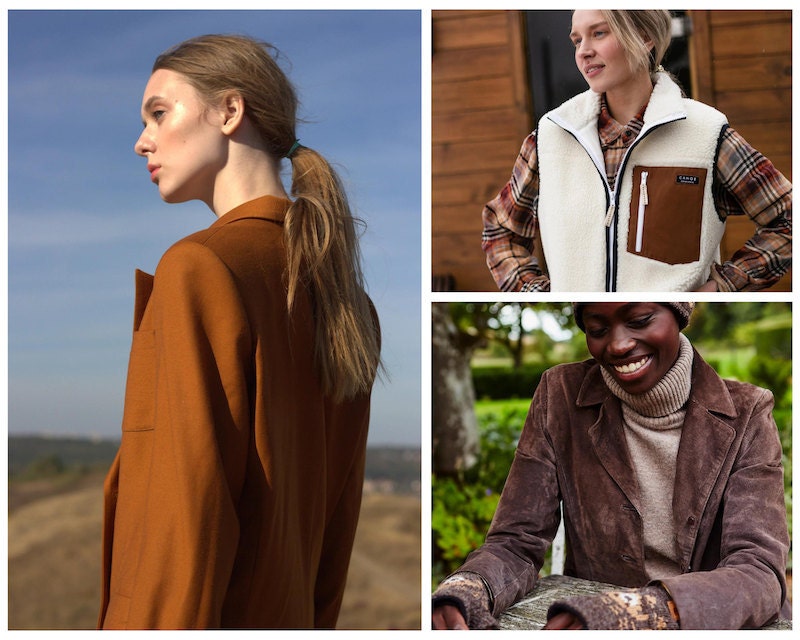 To really relish the outdoors this season, cozy up to fleece or cashmere layers, as well as cold weather accessories made for braving the elements. Big cardigans are easy to throw on, while blanket scarves in plaids and brilliant patterns like paisley are a nice finishing touch.