Discover unique gifts for Mother's Day that will make Mom's day extra special, just like her.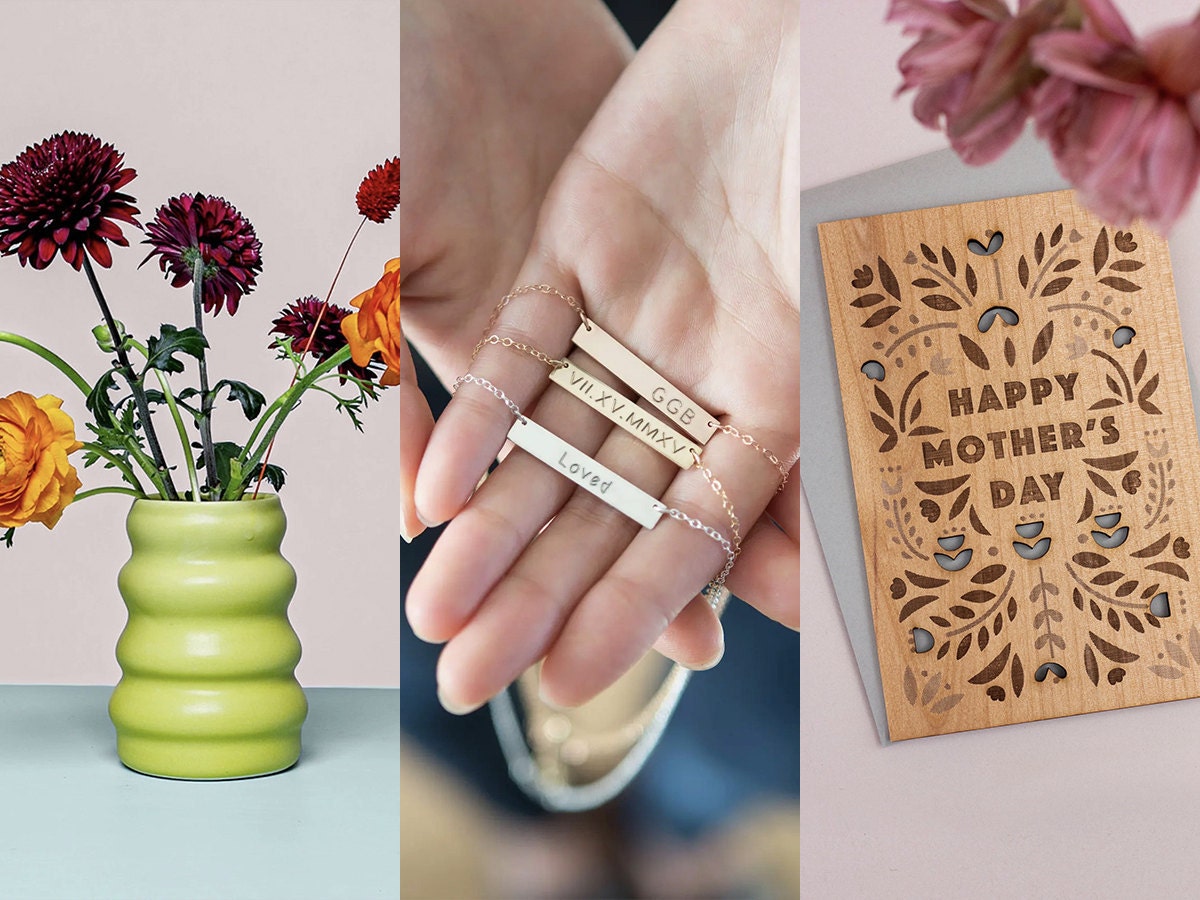 We get it: Your mom is special. She has worked so hard to provide for her family, and she deserves a gift for Mother's Day that's as thoughtful as she is. Whether you're spending the holiday apart or together, we know you're looking for the perfect gift for her, so here are some meaningful gift ideas to spoil Mom with this Mother's Day.
If you're struggling to pick a gift this Mother's Day, start with something that makes your mom unique. Then, build a gift around that quality. If she remembers everyone's birthdays and significant dates, give her a piece of personalized jewelry inscribed with a meaningful date the two of you share. For the mom who loves a little me-time, set the stage for a tranquil evening unwinding with some spa-day essentials. Here are a few ideas you can spoil Mom with this year.
Mother's Day gifts for Mom's space
If your mother figure has made you feel safe and at home no matter you are, help her make her space even more special with these handmade picks and show her home really is where the heart is.
A spa day at home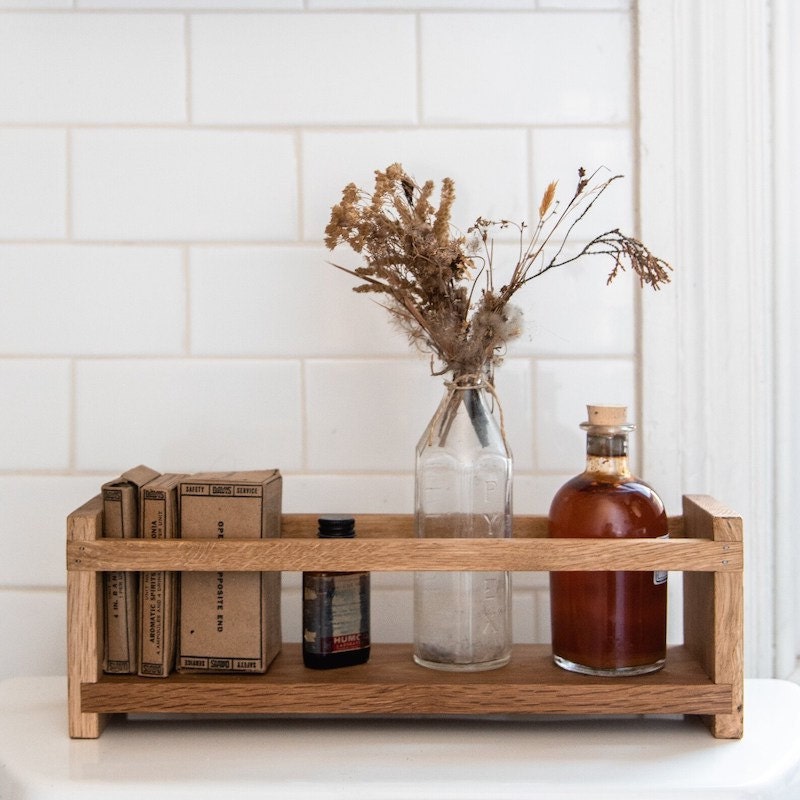 SHOP: Wooden bath caddy from Peg and Awl, from $60
Transform Mom's bathroom into a relaxing oasis and make every day a spa day with gift ideas like this handmade bath caddy, which you can pair with a soothing candle or luxurious body butter in her favorite scent for an immersive at-home getaway. Even better: This caddy allows for custom engraving, so Mom knows you picked this gift with her in mind.
An engraved cutting board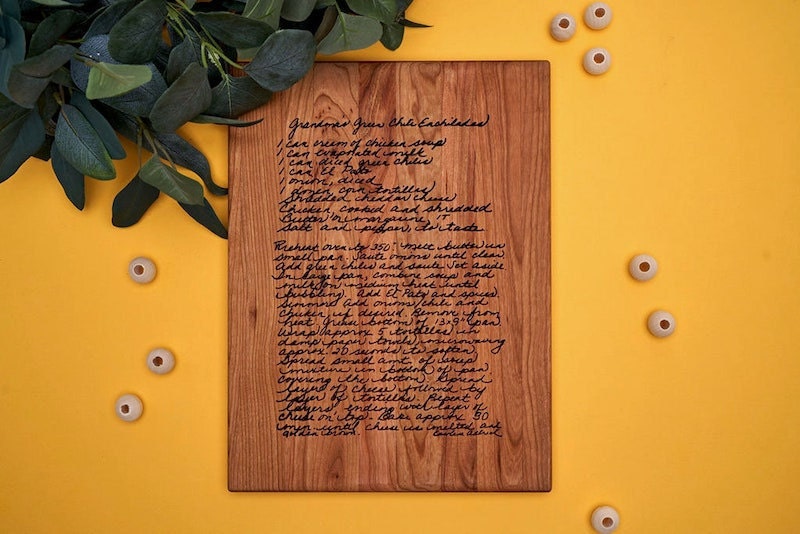 SHOP: Custom wood cutting board from Morning Joy Co., from $49
Memorialize your family's hand-me-down recipes with a custom engraved cutting board that makes each meal a memory-inducing experience. Just like the dish it represents, this thoughtful Mother's Day gift can be passed down for years to come, too.
A comfy, modern throw blanket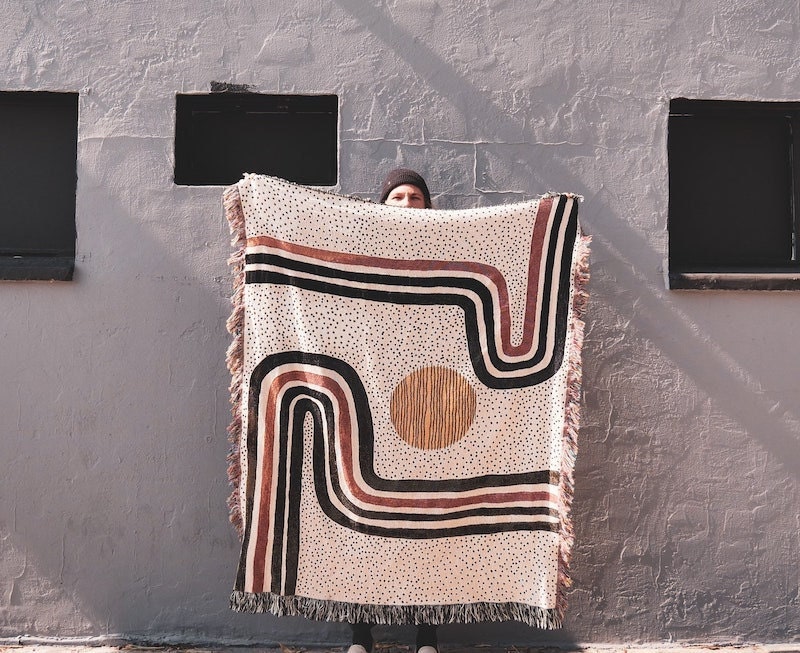 SHOP: Abstract throw blanket from PAR KER made, $129
A perfect hug from afar if you can't be together this Mother's Day, this creative throw blanket brings color and warmth to Mom's space. If you look closely at this abstract design, you can see the pops of color in each woven thread!
Outdoor candle cuffs for the backyard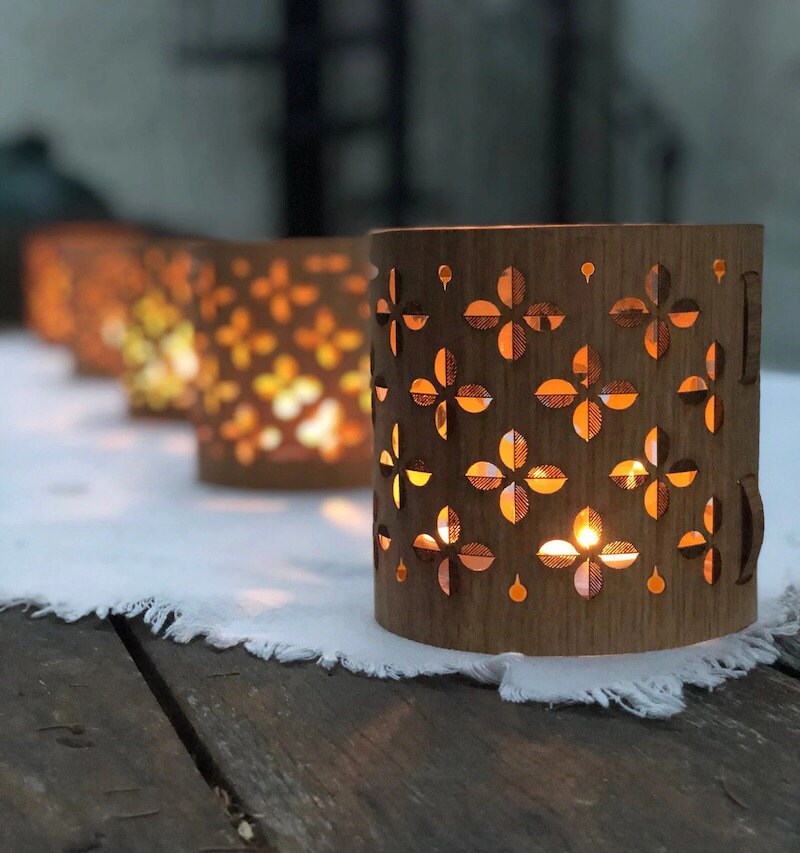 SHOP: Lantern candle centerpiece from Lantern Cozies, from $54
For Moms who adore their outdoor space, these intricately carved wooden lantern cozies are a beautiful addition that's perfect for sliding around their favorite candles.
Soft, hugging candles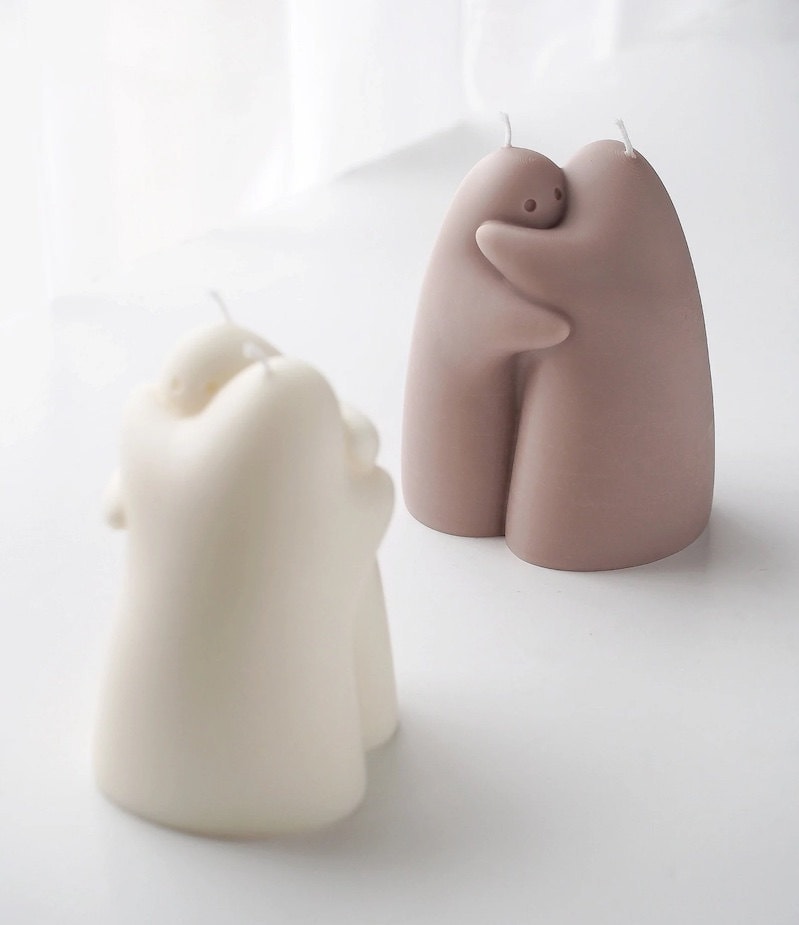 SHOP: Hugging candle set from Cai Cai Handmade, from $22
Show Mom that her love feels like a hug with these sweet candles shaped like figures embracing, made from natural soy and beeswax. Choose from a variety of scents from magnolia peony to pine forest for the perfect aroma to complement Mom's space.
A handmade pinch platter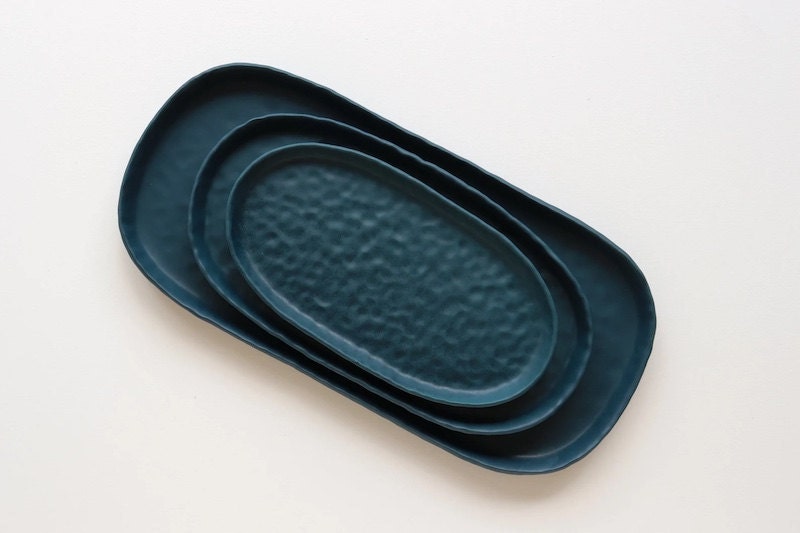 SHOP: Ocean blue pinch platter from Elizabeth Benotti, from $44
For the hostess with the mostest, try this handmade pinch platter with its organic texture and deep ocean blue glaze (and if blue isn't for you, don't worry, there are other colors to mix and match). With plates sized for everything from a family-style entrée or a creatively sliced fruit dish, Mom will have a display-ready food spread in no time.
A luxe linen tablecloth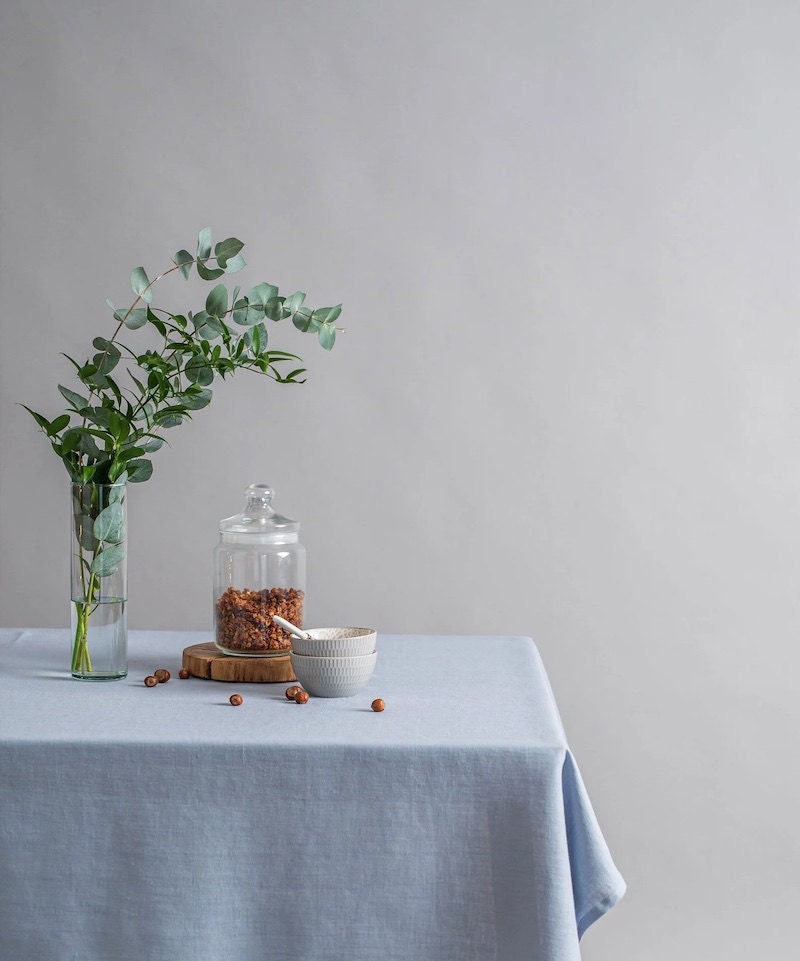 SHOP: Sky blue linen tablecloth from Sunny Kitchen Boutique, from $42
If Mom loves a good family gathering, this dreamy Lithuanian linen tablecloth with its soft, natural texture will make her think of you every time she sets the table.
Unique Mother's Day gift ideas
Mother's Day is a great opportunity to celebrate all those oh-so-special things that set your mom apart and make her personality all her own. These one-of-a-kind gift ideas will remind her just how special she is, every time she uses them.
A handmade Mother's Day card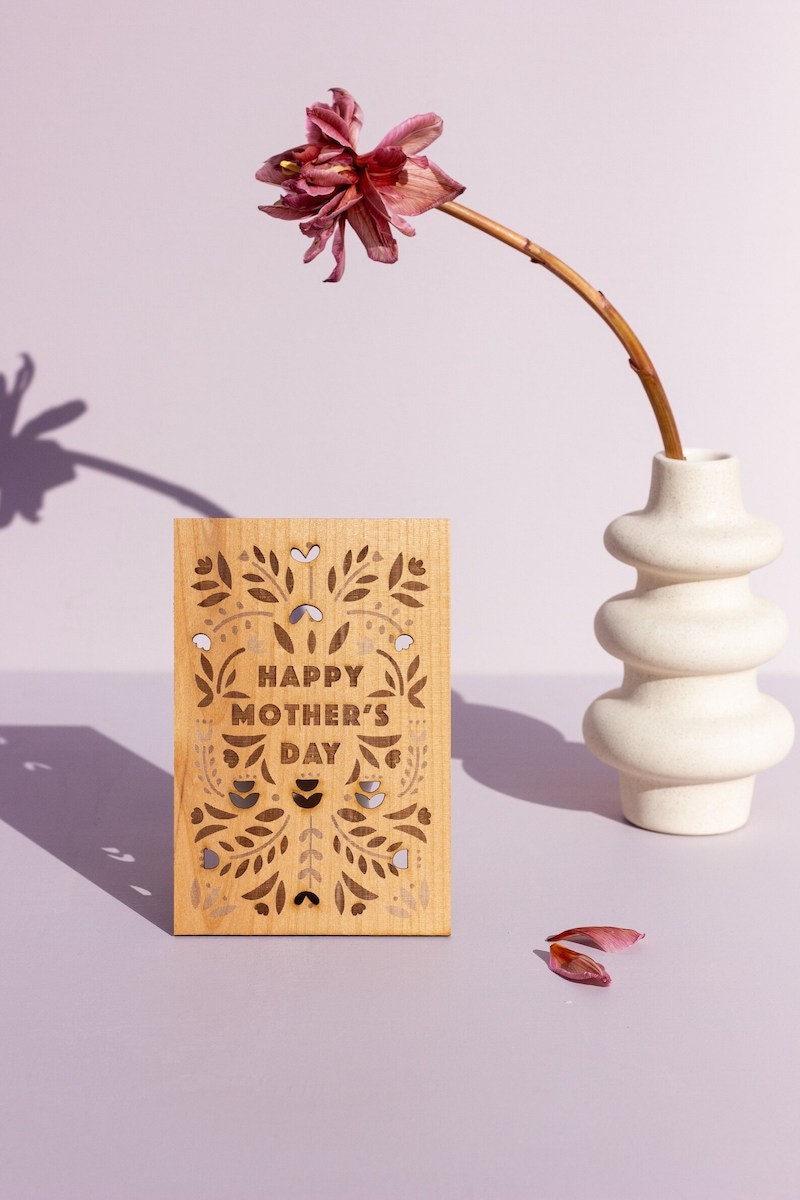 SHOP: Wooden mother's Day card from Hereafter LA, from $15
A great Mother's Day gift is best paired with a charming card like this display-worthy wooden one.
A custom family birth flower portrait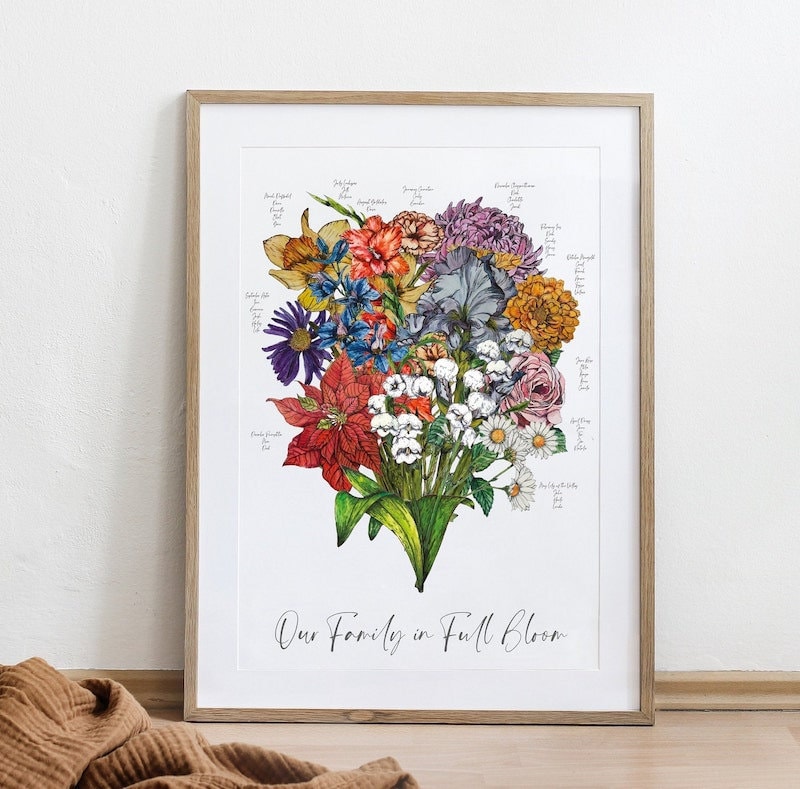 SHOP: Custom birth flower family portrait from Mayflower Print Shop, $35
Just like with birthstones, birth flowers are assigned to each month of the year. A gorgeous watercolor birth flower portrait like this one shows the way your family has bloomed into a beautiful bouquet, thanks to Mom.
An expressive t-shirt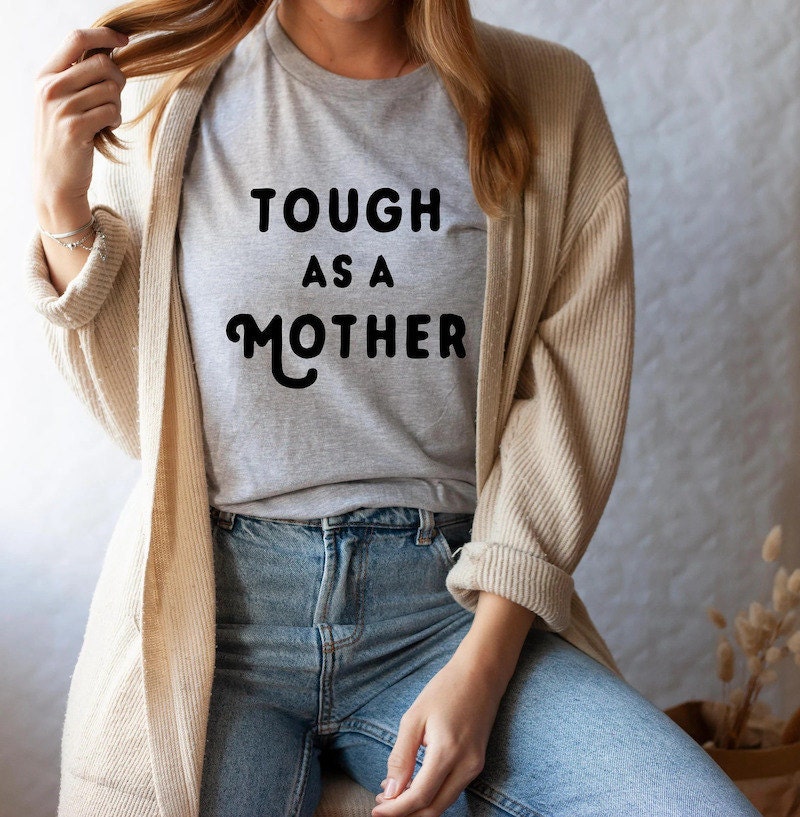 SHOP: Tough Mother t-shirt from Canton Box Company, from $25
Remind your mom that one of her greatest qualities is the intense love she has for her family, no matter what.
A playful flower vase for her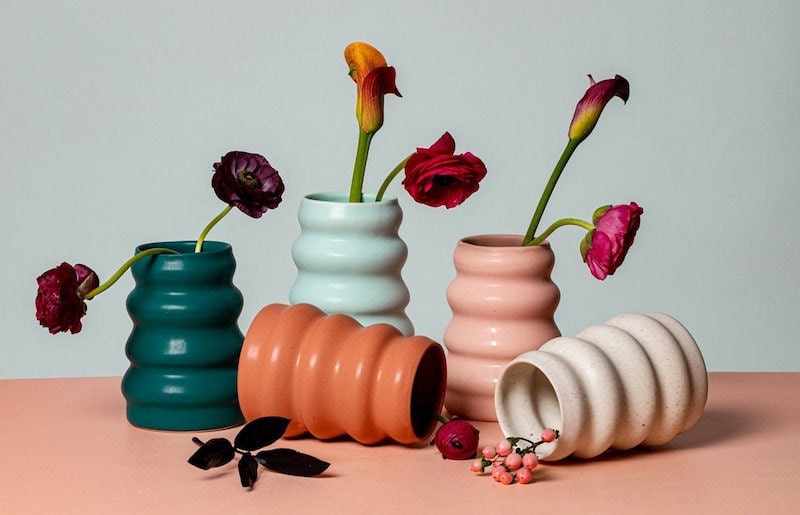 SHOP: Modern ceramic vase from Paper & Clay Studio, $64
We know your mom is going to get flowers for Mother's Day. So why not get her a funky handmade vase tinted with made-from-scratch satin glazes that will spotlight the beautiful blooms she's received?
Personalized Mother's Day gifts
A Mother's Day gift idea means a little more when it's personal. If you need help gifting personalized, custom finds just for Mom, we've got you covered.
A personalized necklace for Mom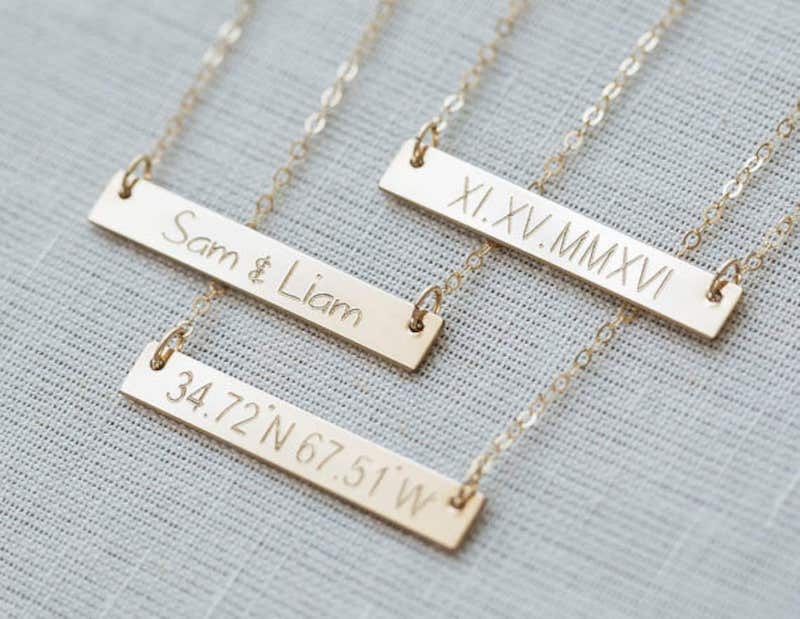 SHOP: Personalized bar necklace from LuvLaceJewels, $39
Nothing says made-for-you like an engraved piece of jewelry that was literally made just for Mom. Bonus points: Get a matching BFF set and stylish jewelry box to be the ultimate twinsies.
An etched, wooden flower press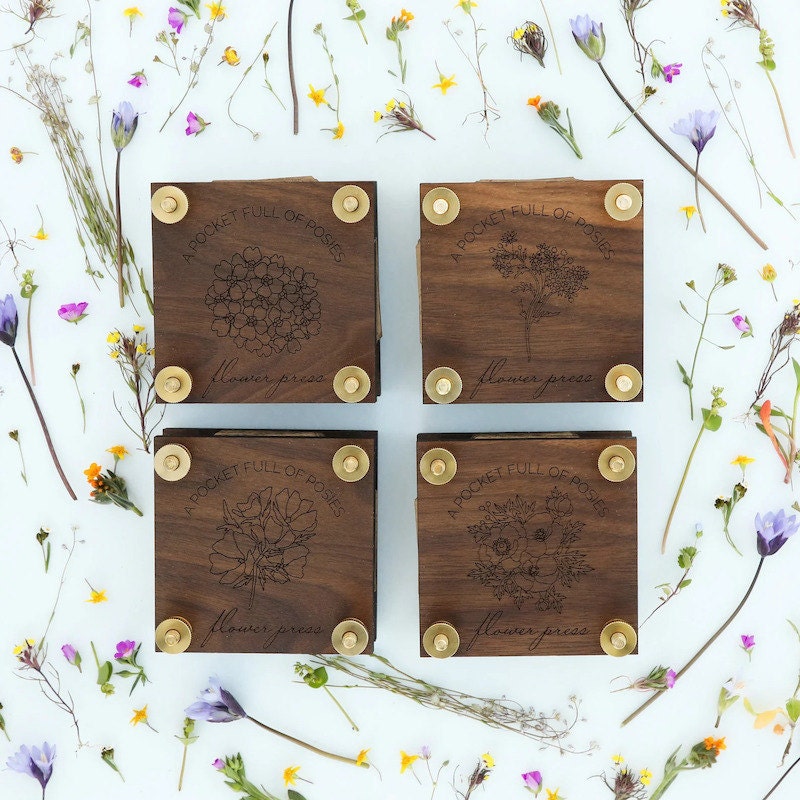 SHOP: Custom flower press from Rody + Rory, $43
If your mom is a gardener or frequently receives bouquets, help her preserve her flora forever with this personalized flower press.
A baker's delight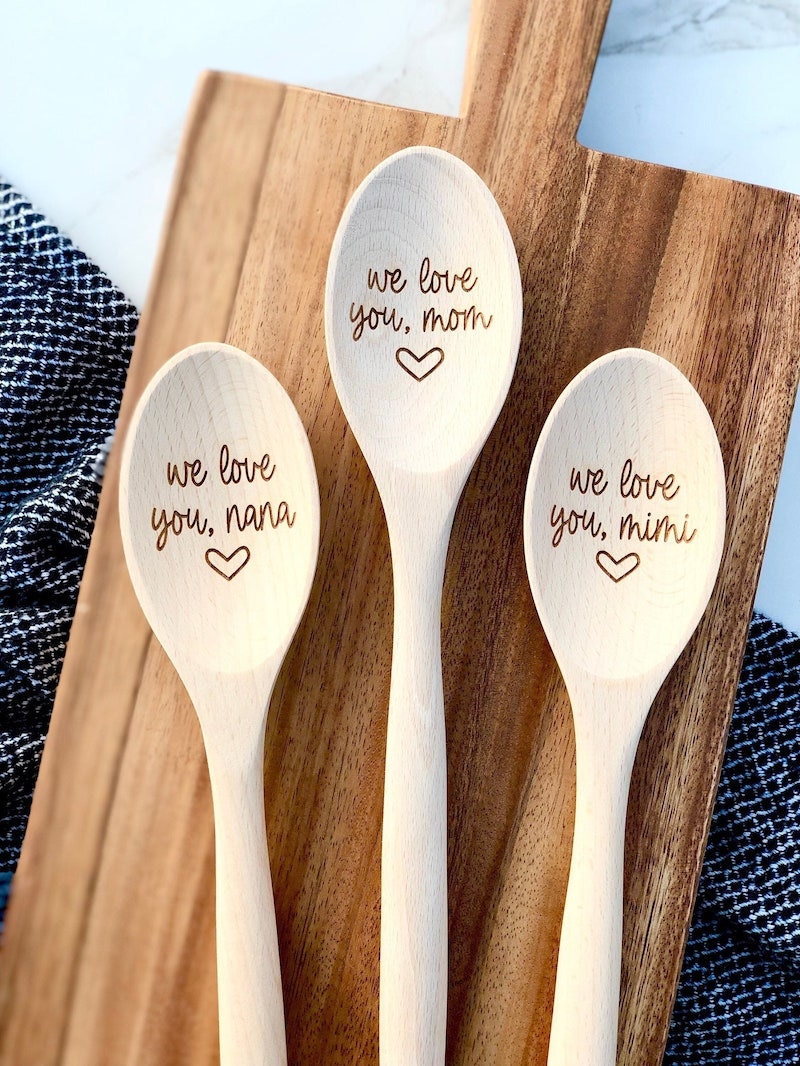 SHOP: Personalized wooden spoon from Hearth and Table Co., $25
For the cooks and bakers of the family (looking at you, Grandma), a personalized wooden spoon engraved with a sweet message will remind your loved ones that you care every time they try a new recipe.
Mother's Day gifts for mom from daughters
Moms and daughters have a one-of-a-kind bond. They know each other intimately, and the gifts daughters give to their moms can reflect that closeness when you choose something that reminds you of just what makes your mom so special to you.
A modern friendship bracelet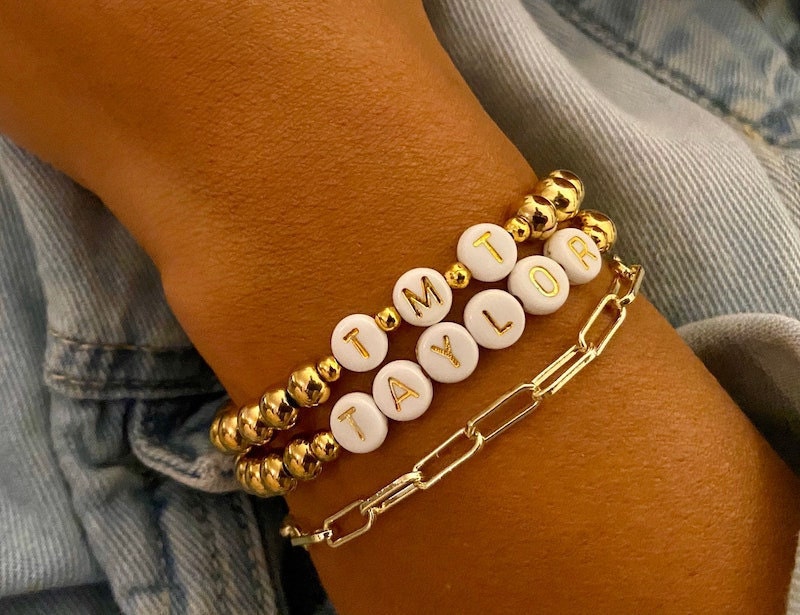 SHOP: Modern initial friendship bracelet from Sun Stori, $12
Remind Mom she's your BFF with these elevated, modernized matching friendship bracelets so you can be with her wherever she goes.
A custom portrait for Mom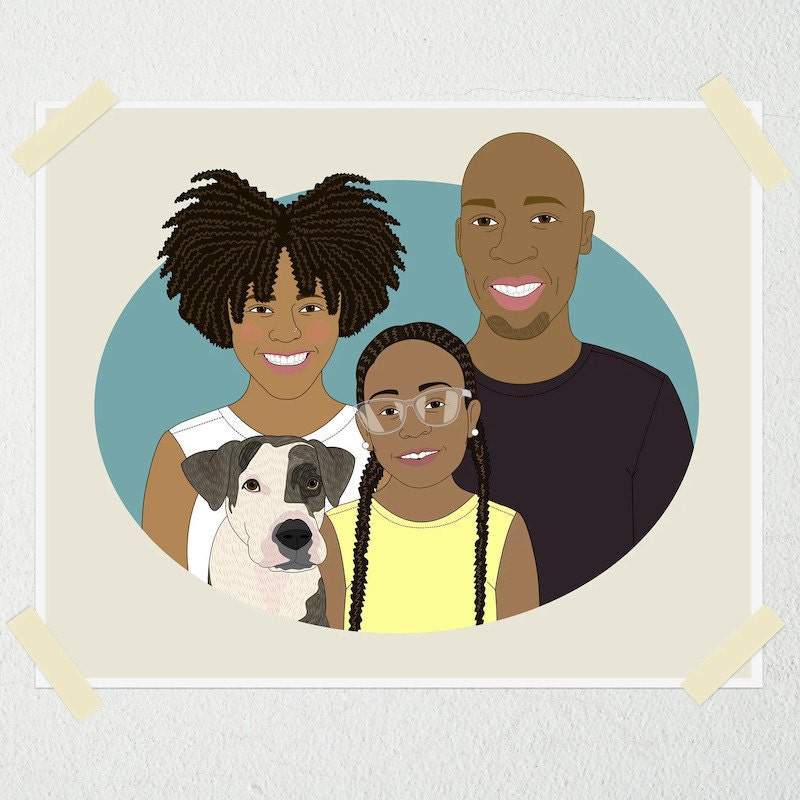 SHOP: Mother's Day family portrait from Lili Di Prima, $113
From fur babies to kids and grandkids, give Mom a custom portrait of all the loves of her life.
A sweet Mother-daughter card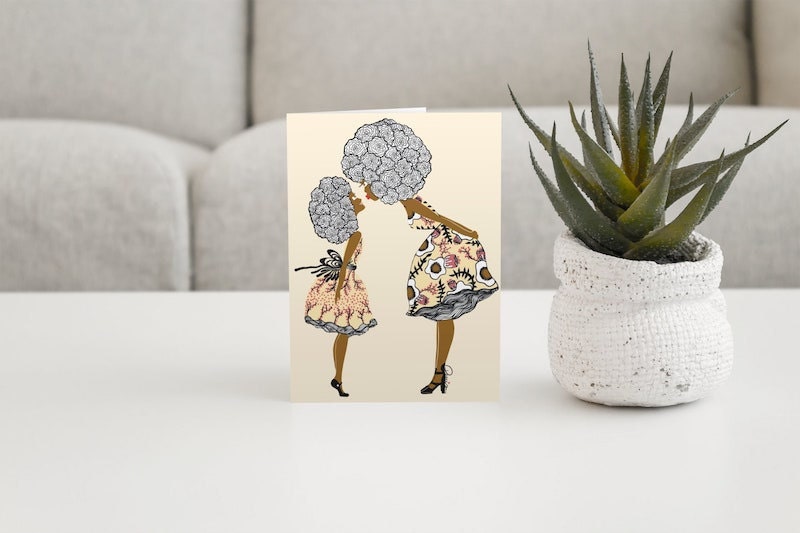 SHOP: Mother-daughter illustrated card from Lovely Earthlings, $20 for a set of 5
Words matter, so make sure you show mama you care with a delicately illustrated Mother's Day card like this one.
DIY Mother's Day gifts
If your mom is a DIY pro, these kits are an intentional way to create lasting memories alongside each other as you complete them together—either virtually or in person.
A DIY bath bomb kit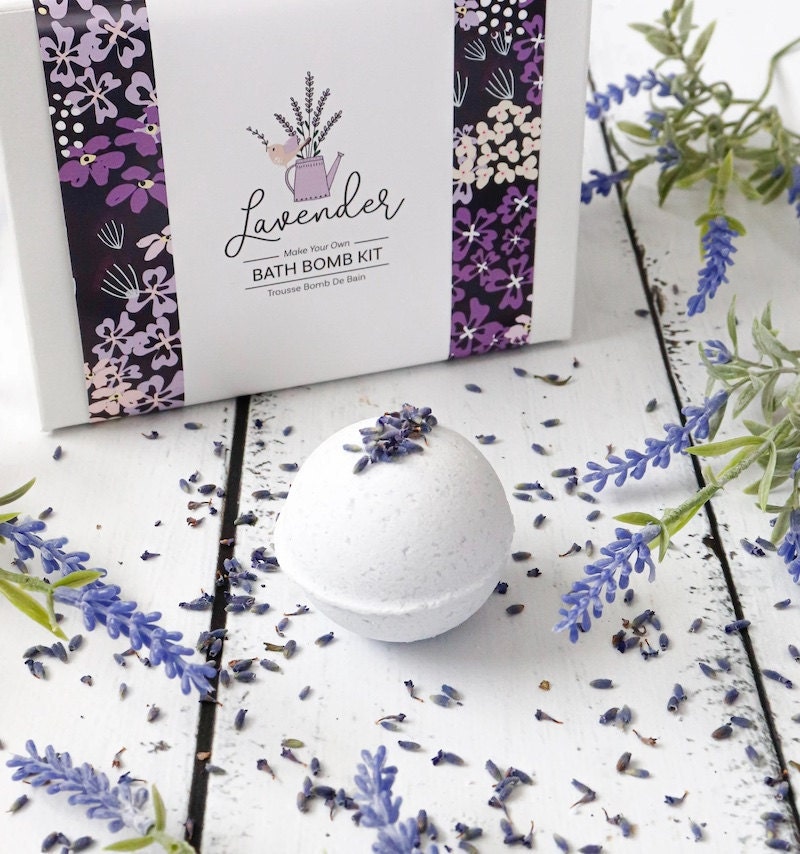 SHOP: Bath bomb kit from Fizzy Funtastics, $32
Give Mom the ultimate bath time experience with these DIY bath bombs. With a variety of aromas to choose from, she can customize the scents to suit her mood and preferences.
DIY macrame plant hanger kit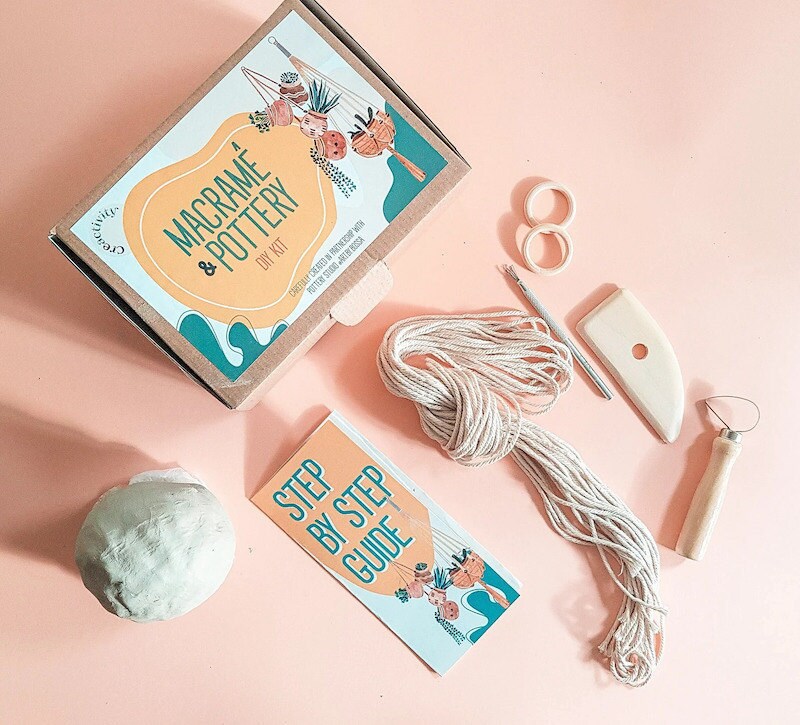 SHOP: DIY macrame plant holder kit from Art By Bossa, $78
For the plant moms in your life, this DIY plant hanger kit is a perfect, hands-on Mother's Day gift.
A scented candle-making kit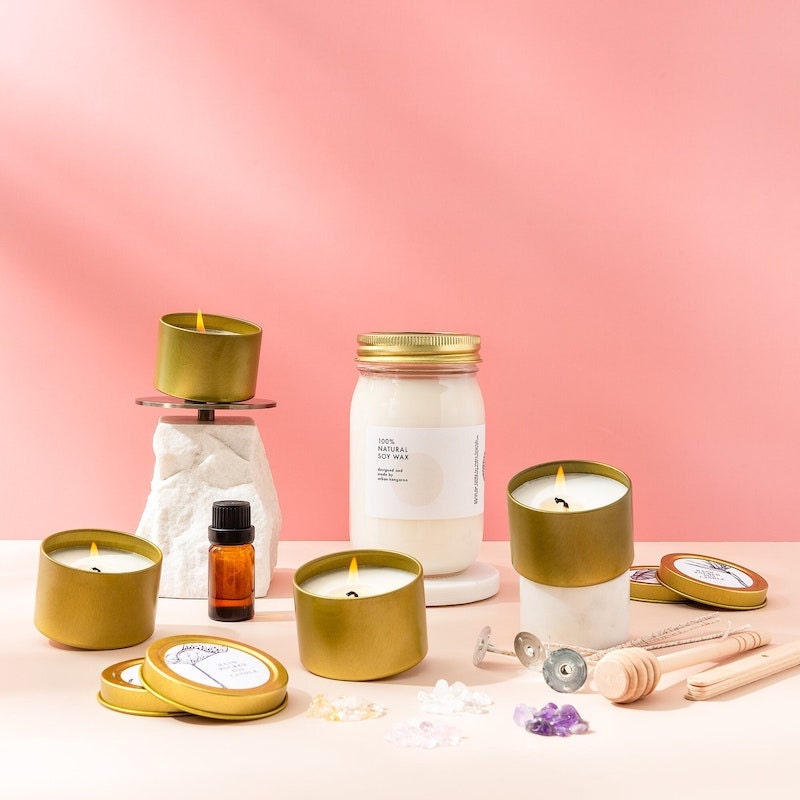 SHOP: Soy candle-making kit from Urban Kangaroo, $40
This easy DIY candle kit can be a sweet reminder of all the love she's poured into your life over the years. Kits like this one have a variety of crystals for extra visual interest. Create mom-and-me candles to make this craft kit a keepsake for a cherished Mother's Day memory.
Last-minute Mother's Day gifts
Running out of time to shop? Look no further! These last-minute Mother's Day surprises from the small businesses on Etsy are ready to ship in a few days or less. These picks are so thoughtful, mom will never know you waited!
A touching illustrated print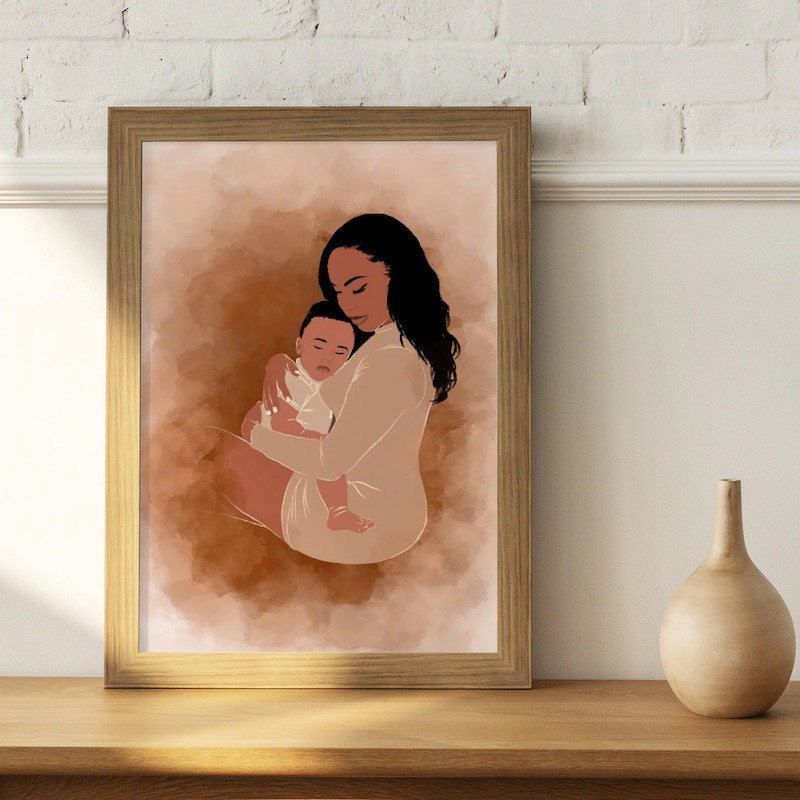 SHOP: Minimalist motherly downloadable print from Digital Curry, $6
Fill your mom's space with love and tenderness with this downloadable, minimalist mother-child print. A great last minute Mother's Day gift idea, this wall art is ready to print and give.
A personalized jewelry tray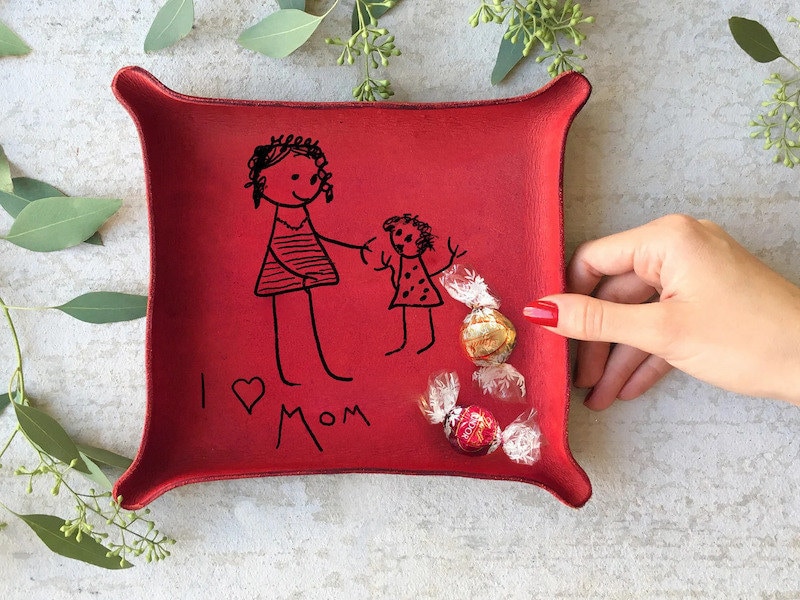 ] SHOP: Custom leather tray from Paper Anniversary Love, from $80
Turn a child's favorite drawing into a one-of-a-kind catch-all tray that will put a smile on Mom's face every time she uses it.
Priceless coupons for Mom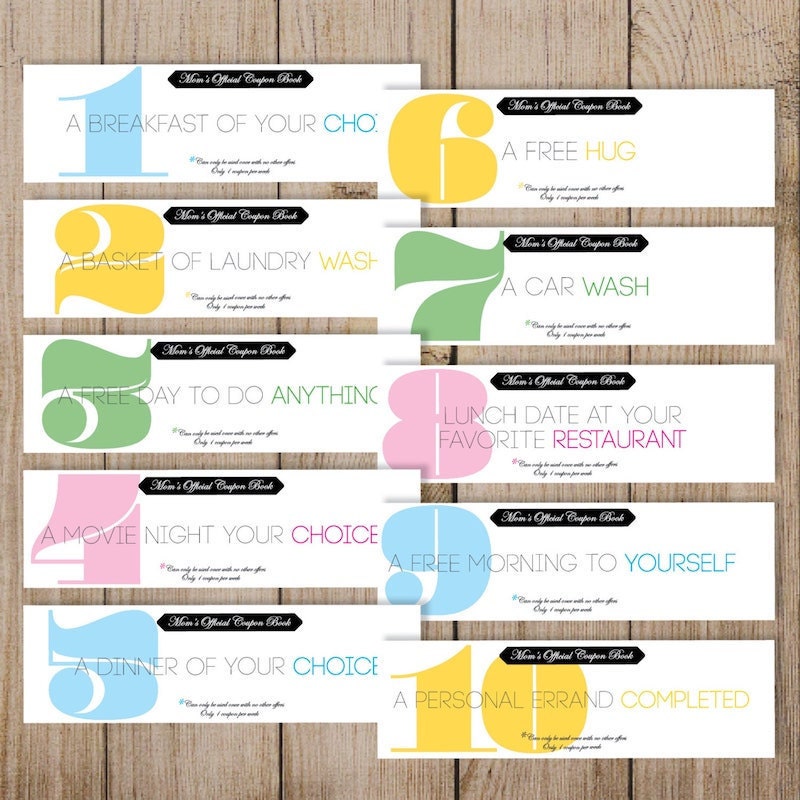 SHOP: Printable coupon book for mom from Mile 275 Studio, $6
Growing up, you saw mom juggle errands, play time, and household chores. A perfect last minute Mother's Day gift, these printable coupons can pay it forward: Treat her to dinner at her favorite restaurant, offer to do the laundry, or give her a hug when she needs it most.
An embroidery template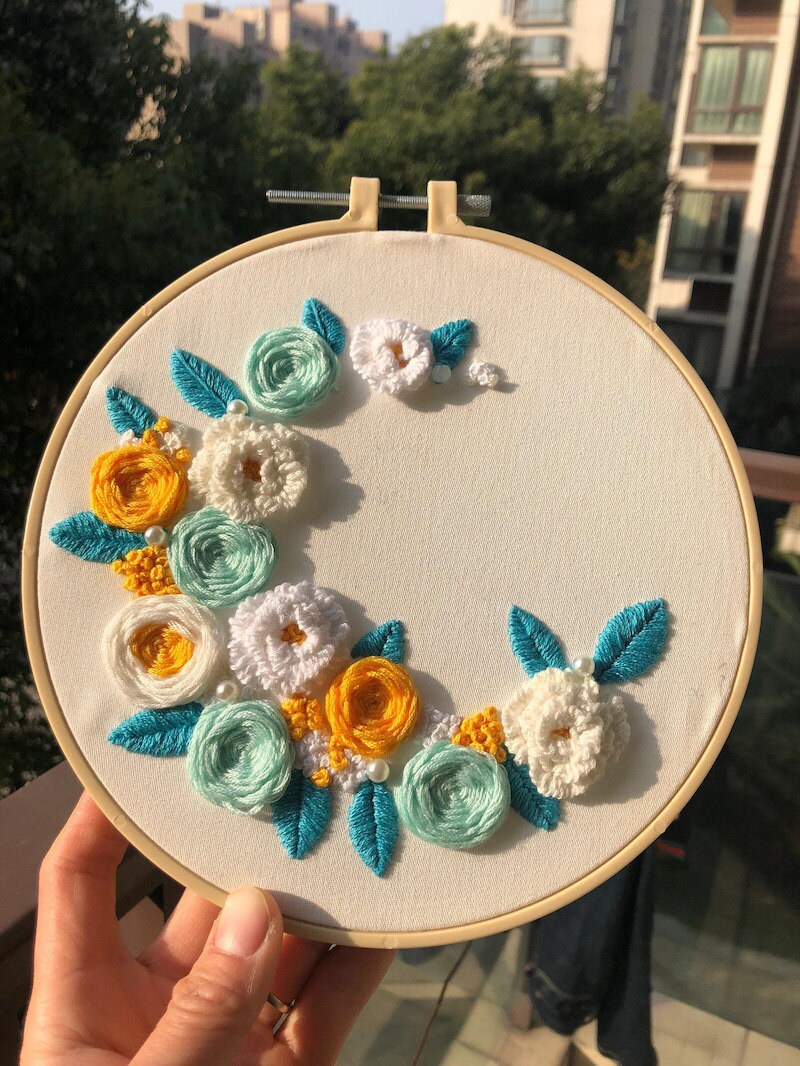 SHOP: Modern flower wreath embroidery kit from Reinary, from $18
Feeling crafty and low on time? Try a flower-adorned embroidery pattern that's ready to ship in a few days or less and perfect for beginners.
A boozy kit for Mom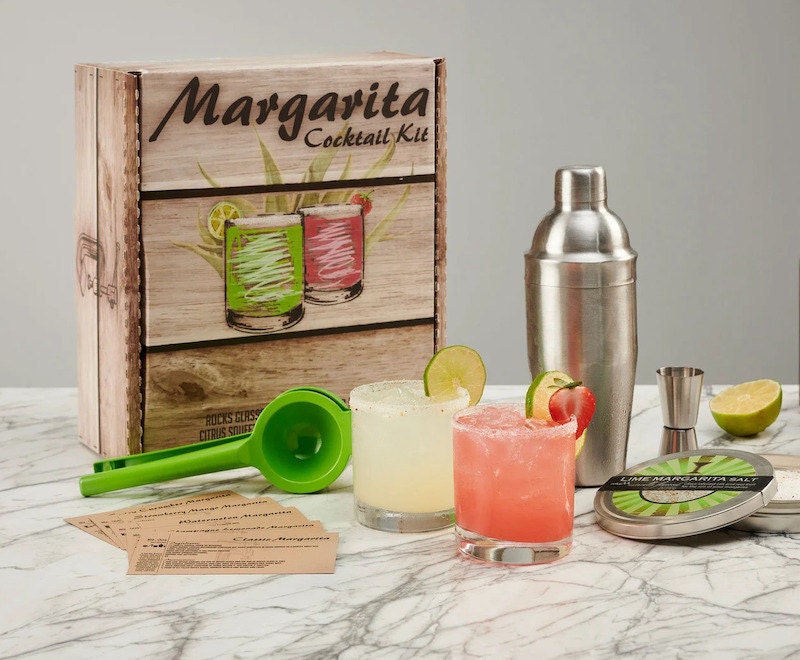 SHOP: Margarita kit from Craft Connections Co., $60
For those moms who adore an island vacation, this cocktail kit is a trip to the beach without ever leaving home. And with enough ingredients to infuse up to 40 cocktails, your mom will be everyone's happy hour fave.
A custom leather keyring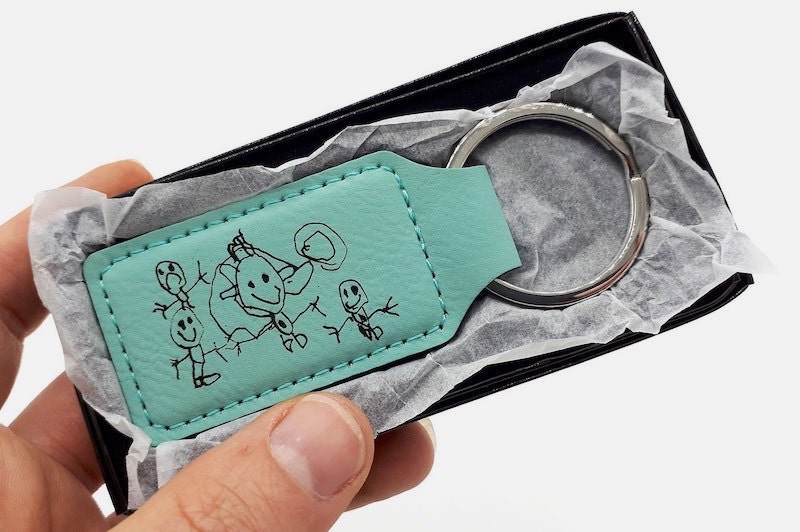 SHOP: Leather keyring with child's drawing from XxGalleryDesign, from $15
Give a gift that will make the moms in your life melt: This sweet leather keyring can be personalized with a child's drawing and will send your loved one over the moon.

* "Ready to ship" means orders processed by Sellers in up to 3 business days. Actual delivery times will vary. See individual listings for details.