by Jackie Buddie
These heartfelt picks will show her you see her—wherever she is in her own personal parenting journey.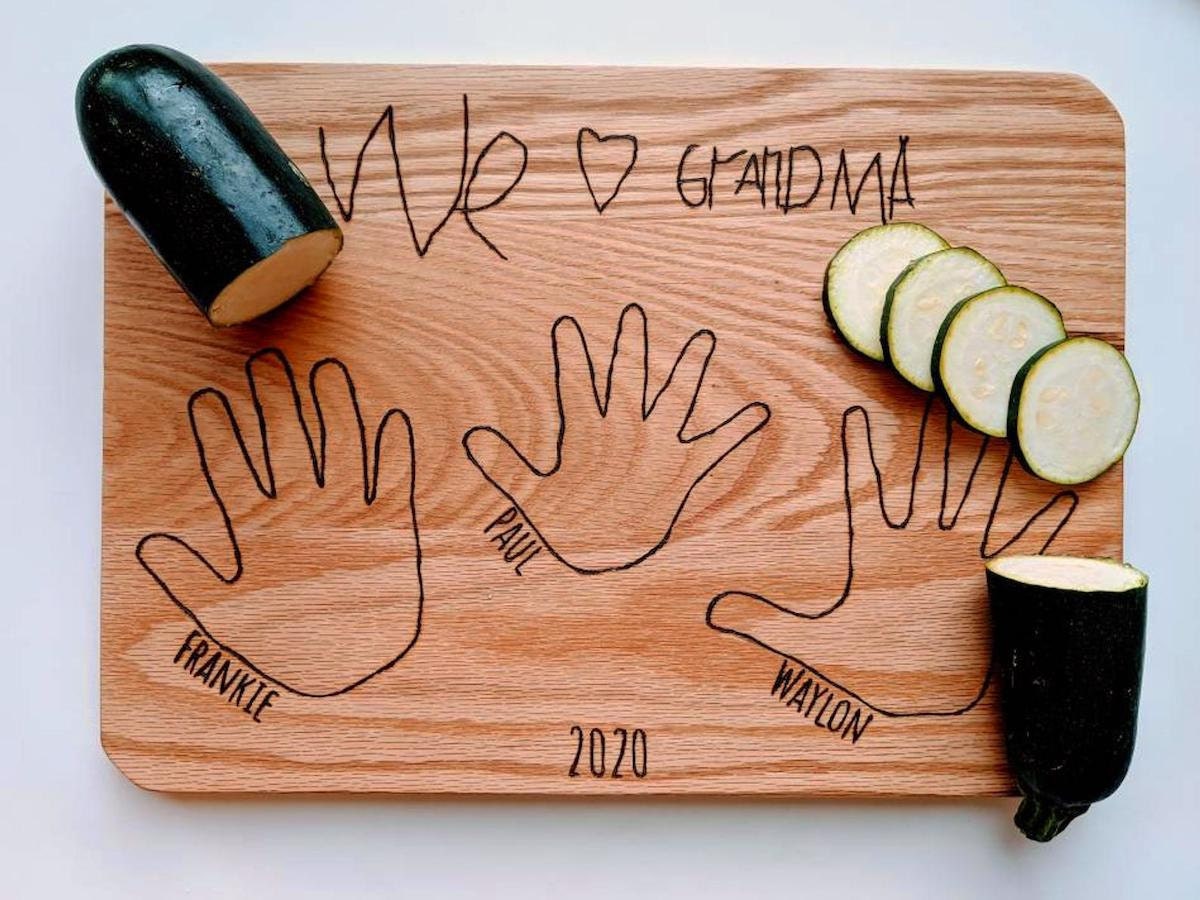 We've rounded up the most unique and thoughtful Mother's Day gifts for grandmas, new moms, and every memorable stage of motherhood in between.
From the new mom courageously attempting her first diaper change to the tenured grandma playfully bribing her grandbabies with candy, the journey of motherhood is ever-evolving—and that's a truly beautiful thing. In recognition of the many peaks and valleys along the way, this Mother's Day, we're treating all the hardworking, endlessly loving mamas in our lives with presents that'll make them feel seen and supported no matter what stage of motherhood they're in. Whether it's the gift of self-care for a first-time mom, a long-distance "I love you" for an empty nester, or a gregarious greeting for a sassy grammy, these thoughtful Mother's Day gifts will show her you appreciate her—exactly as she is. 
Mother's Day Gifts for expecting moms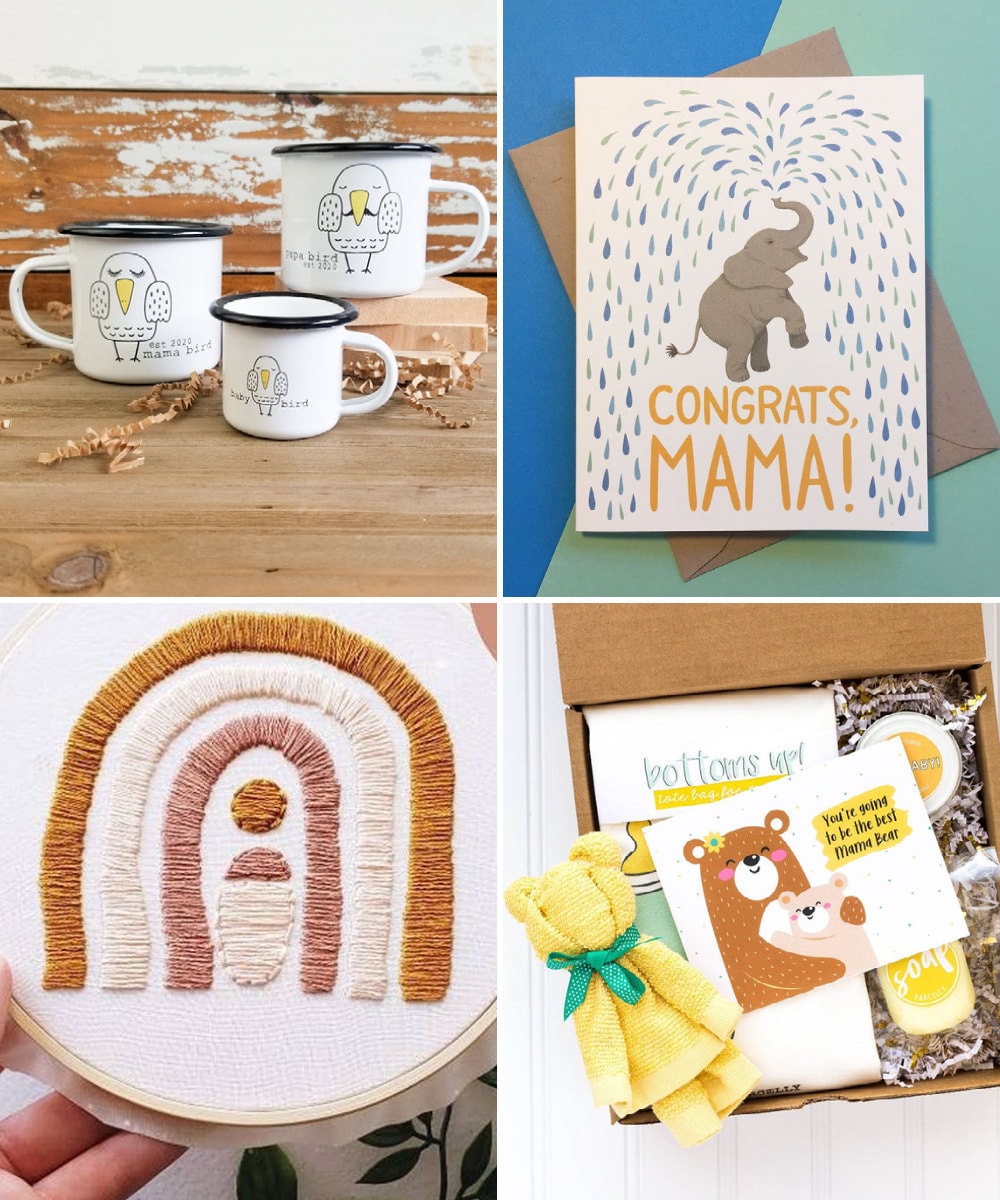 We do our best to prep expecting moms with every last necessity for welcoming their sweet little peanut, but don't forget: Mommies-to-be need TLC too! A pregnancy gift basket stuffed full of soothing scented candles, creamy shea butter soaps—even fresh baked cookies!—will make her feel tended to, mind, body, and soul. And for those extra-long days awaiting Baby's debut, keep her thoughts occupied and her hands busy with a comforting craft—like a rainbow embroidery hoop that she can hang in the newborn's nursery.
Mother's Day gifts for new moms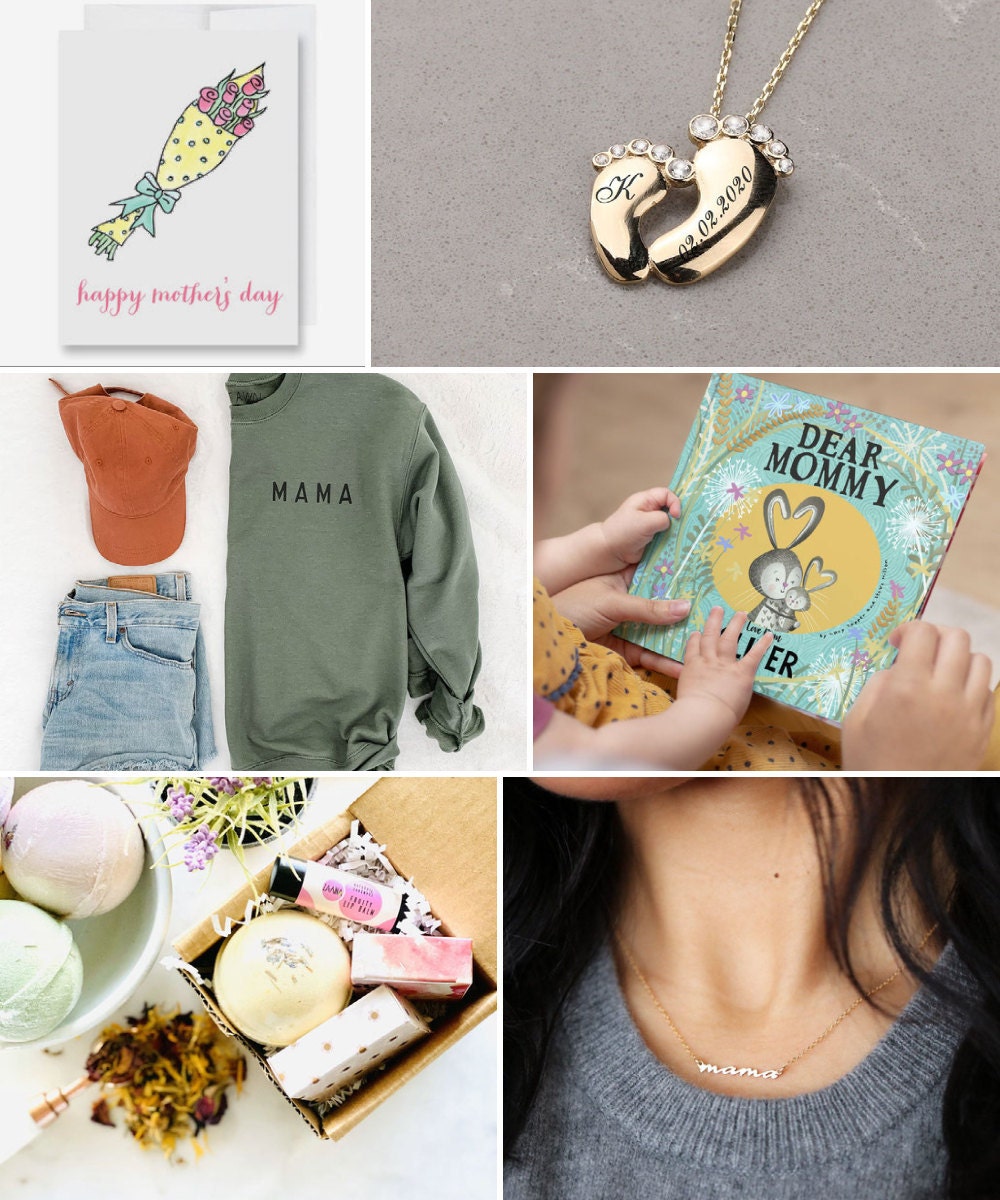 After her wee bundle of joy arrives, Mom will want to wear her exciting new title with pride. A cotton crewneck "MAMA" sweatshirt will keep her comfy in between feedings, while a precious initial necklace engraved with baby's birth date is a charming way to commemorate this special time. And because new moms often need a self-care nudge, a fully stocked spa kit—complete with botanical bath bombs and luscious lip balms—will help encourage her to treat herself to a well-deserved break. But if you really want to bring a tear to her eye? There's no better pick for a first Mother's Day gift than a personalized "Dear Mommy" book. Filled with page after page of lessons shared between a child and their mom, it's a treasure she and her babe can read together—and bond over—for years to come.
Mother's Day gifts for parenting pros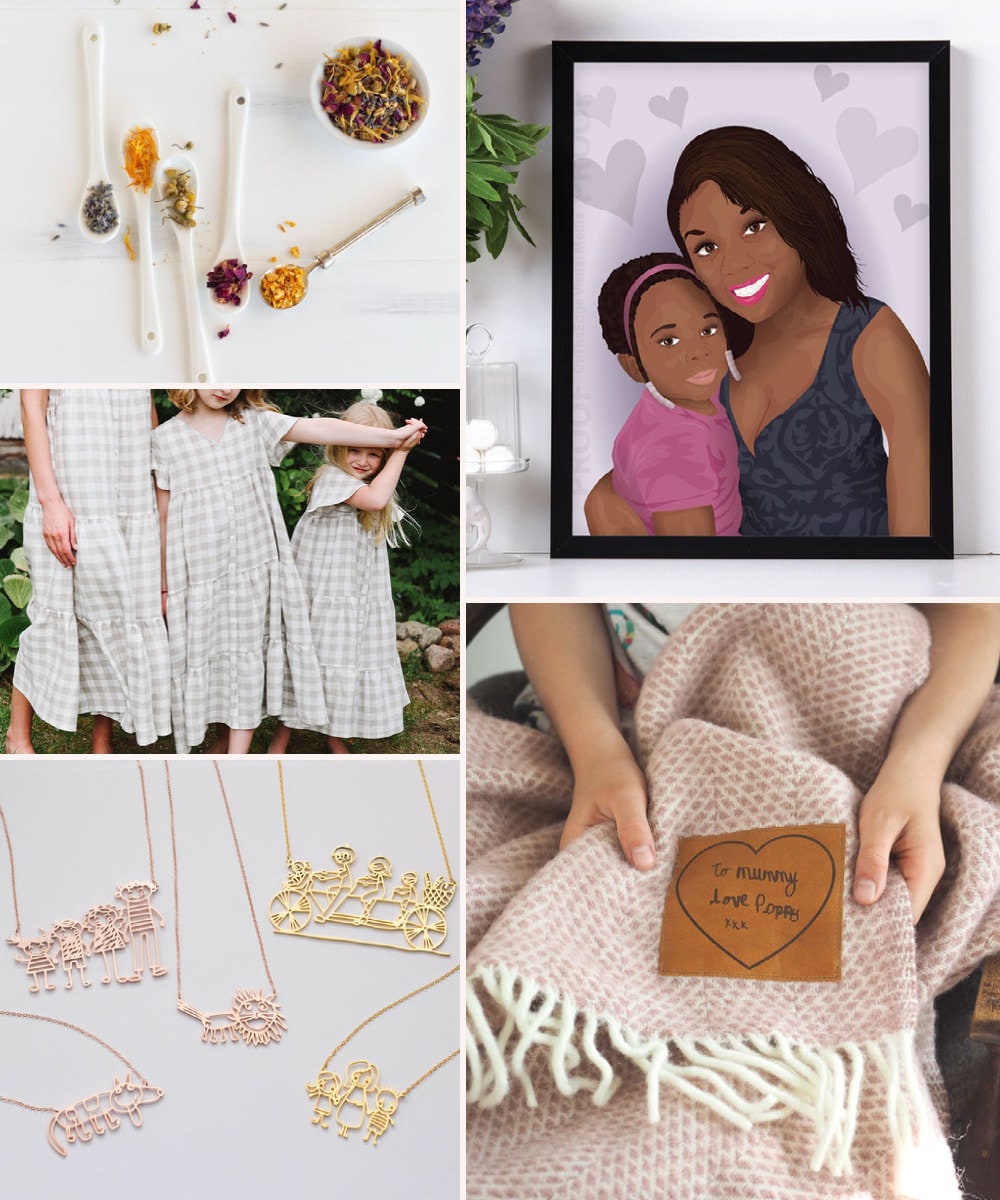 Even if it's not her first Mother's Day, it's always a good idea to remind Mom just how much the whole crew appreciates her. Immortalize her place as the heart of the home with a personalized family portrait she can mount above the mantel, or preserve her kiddos' artwork on a pendant necklace to serve as a symbol of everything she's created. For the on-the-go mom with multiple adoring minis, a set of lightweight checkered mommy-and-me dresses makes daily wrangling (and Instagrammable picture-taking) a total breeze. And at the end of a hands-on day of parenting, a soft woolen blanket stitched with a custom message from her littles is the handmade equivalent of a hug.
Mother's Day gifts for empty-nesters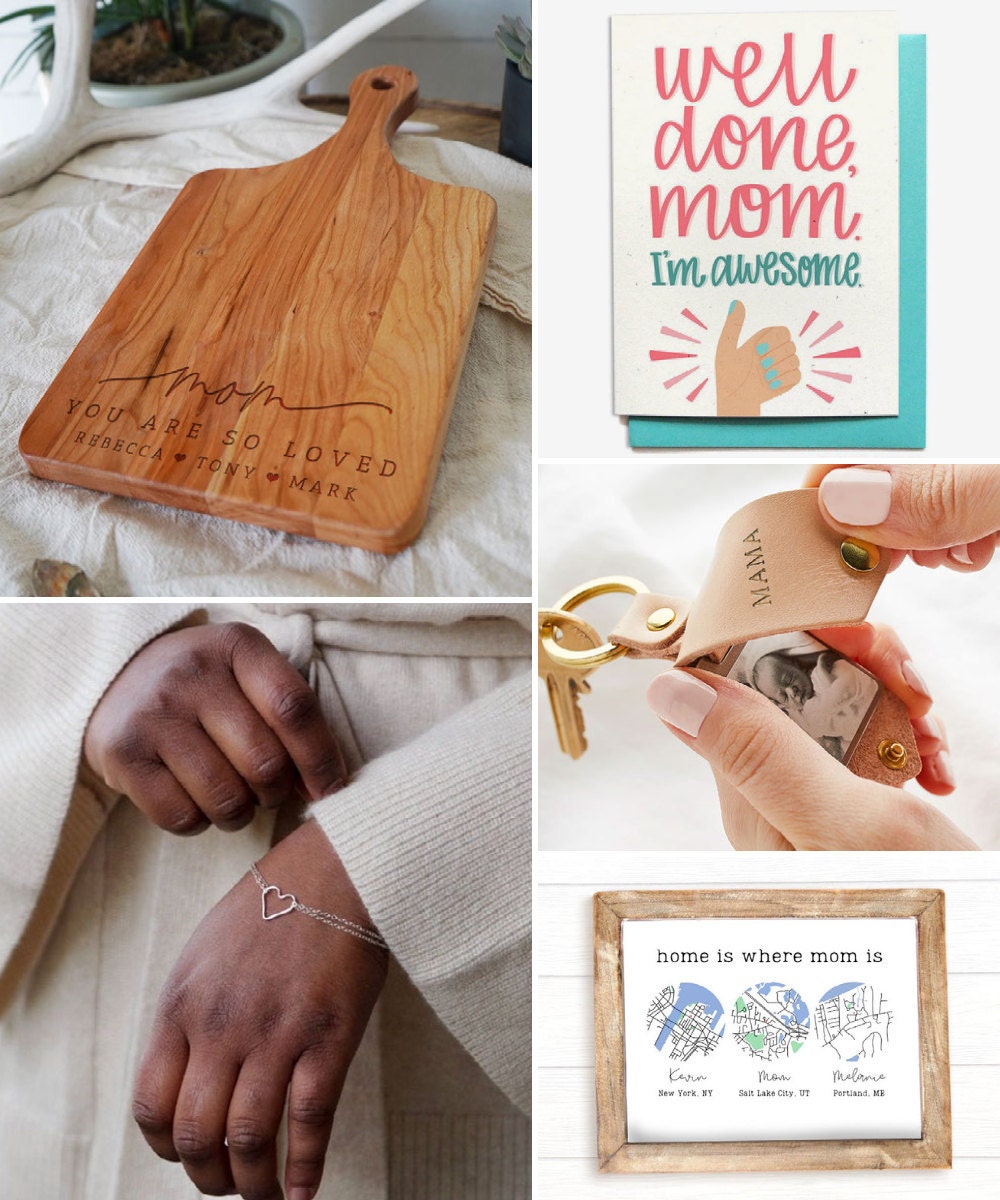 When all her children have flown the coop, help Mom keep them near and dear with a touching token she can carry close. Our recos? Something simple and subtle like a dainty heart-shaped bracelet, or a sleek leather keychain that snaps open to reveal a beloved family photo. And now that you're no longer living under the same roof, a lovingly engraved cutting board is a display-worthy way to say, "We miss your meatballs," while a customizable map print serves as a reminder that she's always in your heart.
Mother's Day gifts for grandmas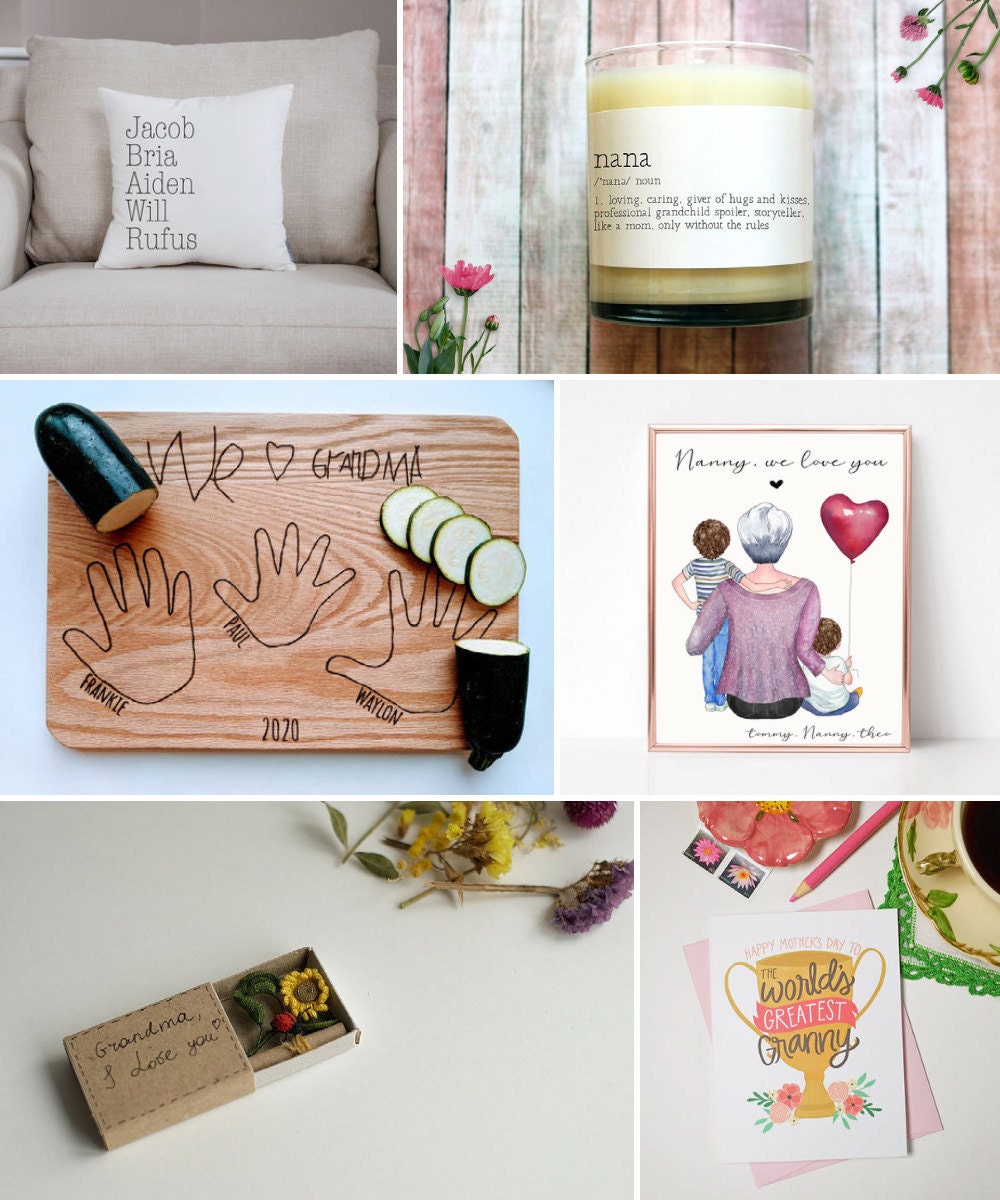 She's a steadfast source of squishy hugs, sugary snacks, and sound advice—and a professional spoiler to boot. So this Mother's Day, let Grandma know her role is indispensable, with gifts that nod to all the ways she's become the family glue. A custom-illustrated keepsake of Grammy holding her grandbabies will be a welcoming sight for her to wake up to, while a scented "nana" candle infuses a room with her trademark warmth and exuberance. And for a Mother's Day gift for Grandma that memorializes her legacy, a decorative accent pillow stitched with all her grandkids' names emphasizes just how much she has to celebrate.