by Jackie Buddie
Discover the handcrafted coffee cup that's destined to put a little extra pep in your step.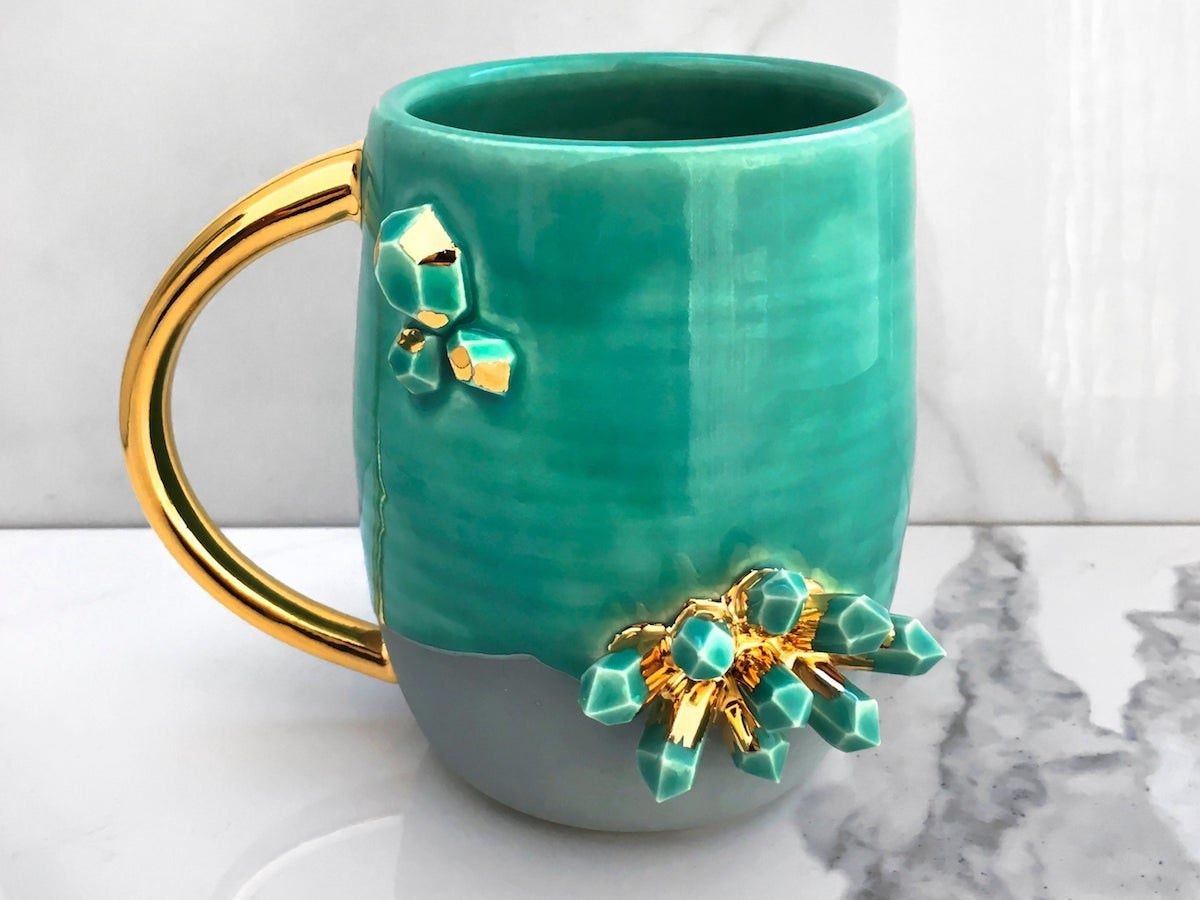 Whether you're a busy Capricorn tackling your to-do list with a pot of dark roast at the ready or a mindful Cancer settling in to recharge with some ginger tea, there's nothing quite as satisfying as drinking your go-to brew from a favorite one-of-a-kind mug. Except, perhaps, for savoring your beloved beverage from an astrologically informed vessel handpicked for your particular sign.
To help you take your daily ritual to the next level, we've rounded up twelve zodiac-inspired designs that are destined to perk up even the most Monday-averse star sign—no caffeine required. Click play to discover which of these handcrafted picks was made for you, then shop your sign below.
Air signs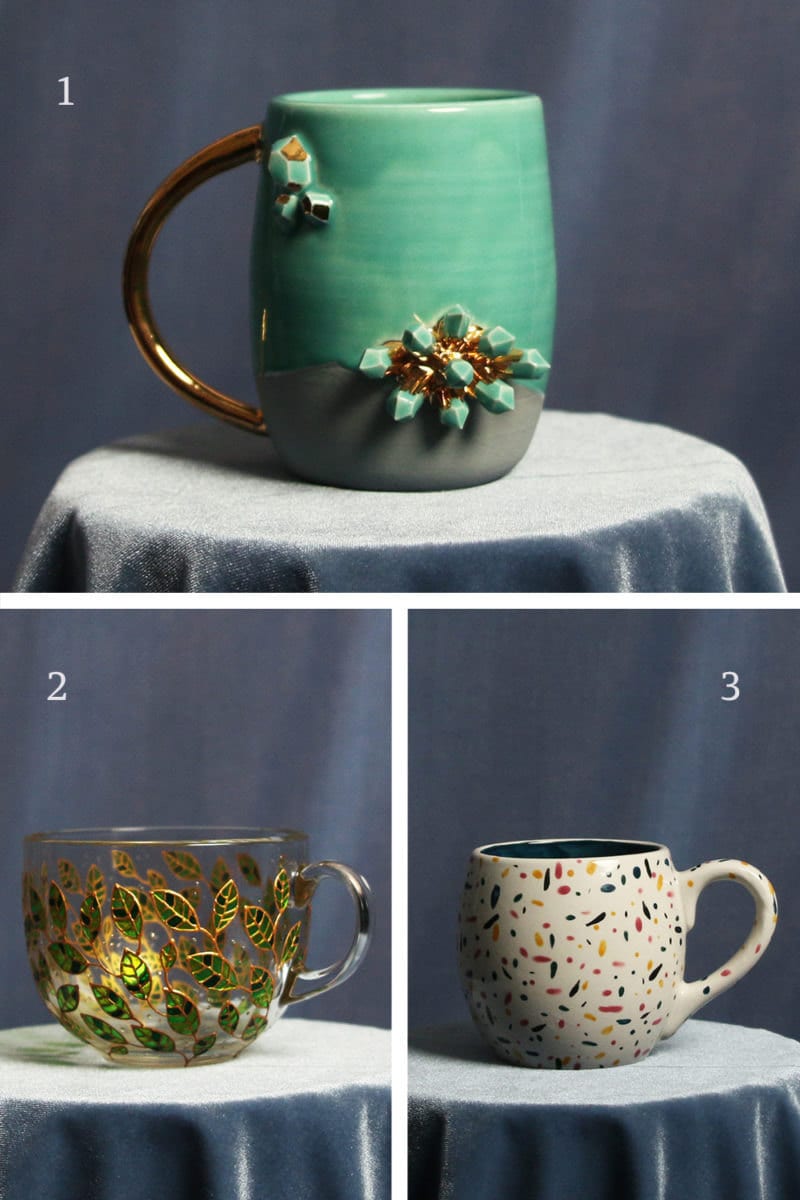 1) Accented in 22k gold, this bold, crystal-studded mug is essential drinkware for an on-trend Aquarius (SHOP: crystal mug from Modern Mud, $148).
2) Hand-painted vines make this polished glass mug a particularly charming choice for ultra-romantic Libra (SHOP: painted glass mugs from Art Masha, $72 for set of 2).
3) Lively Gemini will get a second—or third—burst of energy from this colorful confetti mug (SHOP: confetti mug from The Minty Mountain, $33).
Fire signs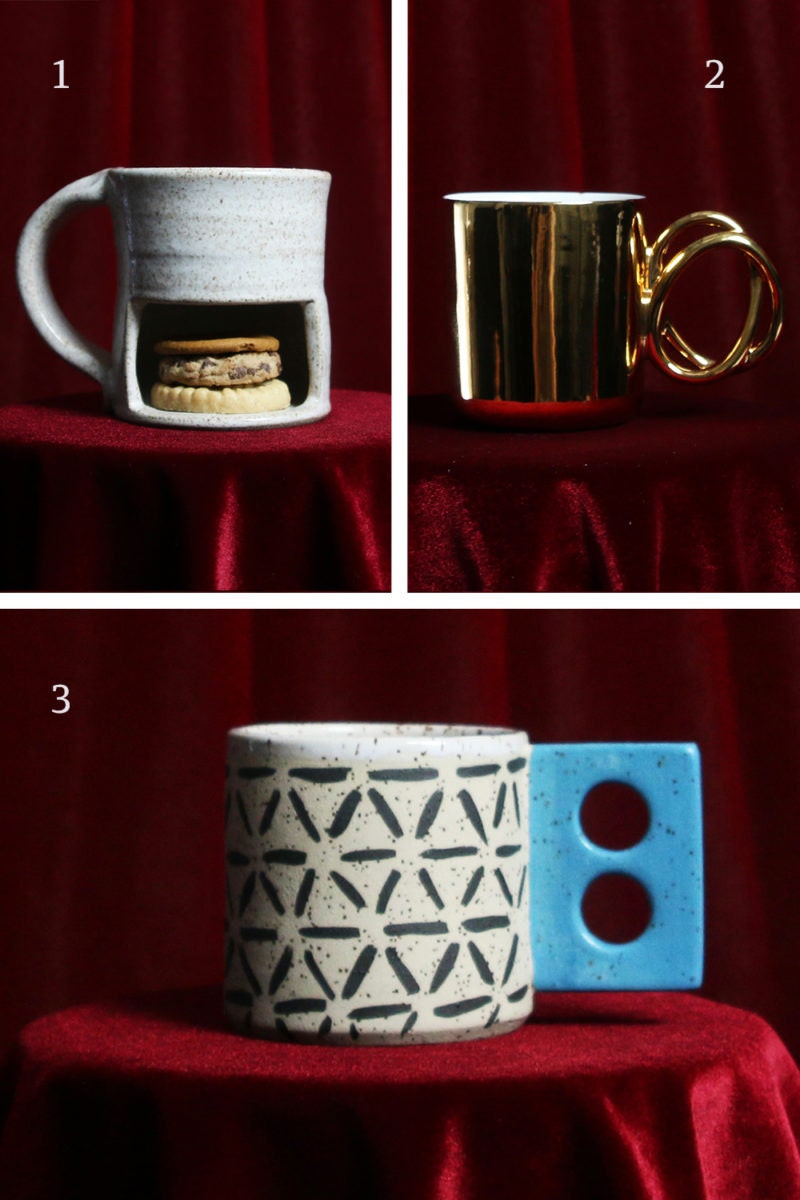 1) Thanks to this mug's clever cookie compartment, fun-loving Sagittarius can enjoy a good laugh with their morning brew and biscuit (SHOP: stoneware cookie mug from Cookie Mugs, $50).
2) Fierce Leo will love dramatically sipping their daily double shot from this super-sleek gilded piece (SHOP: luxe gold cup from ENDE Ceramics, $80).
3) The playful pattern and innovative handle on this ceramic stunner are sure to get Aries's creative juices flowing (SHOP: Memphis mug from MINX Factory, $35).
Earth signs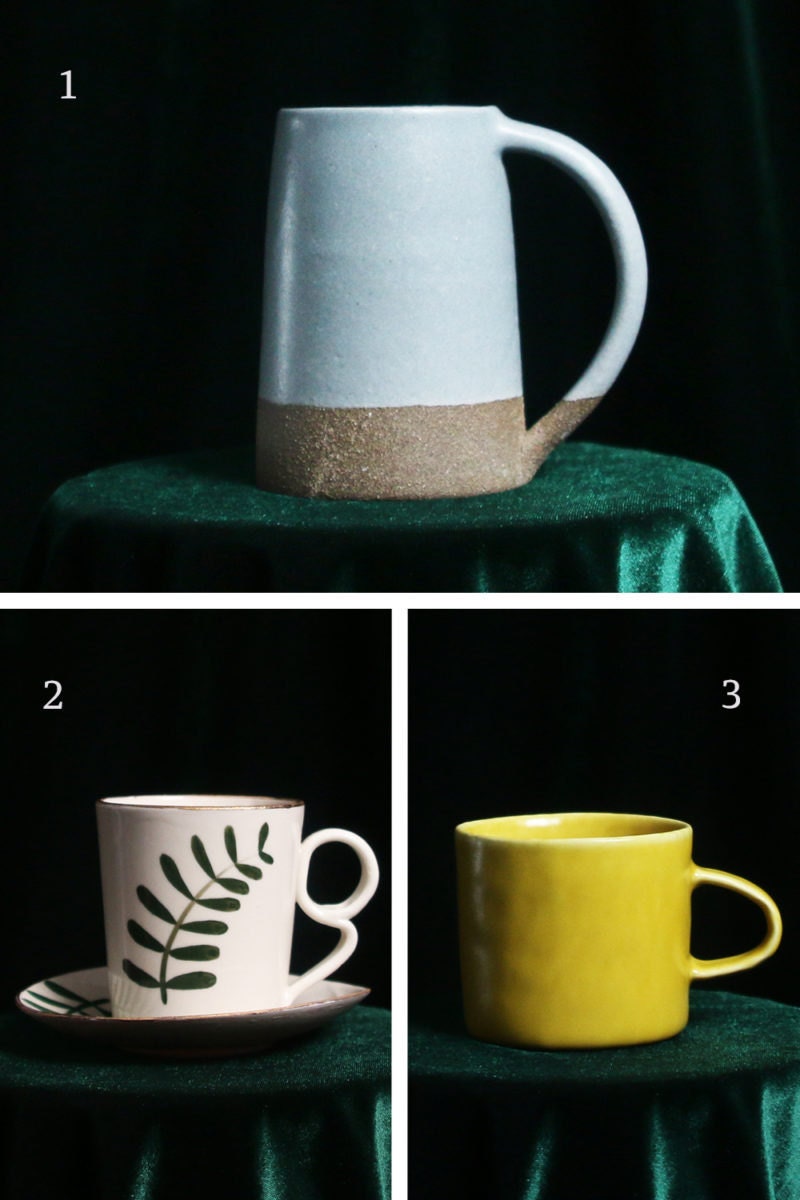 1) Sensible Capricorn needs a no-nonsense mug that can carry them from breakfast to board meeting in understated style (SHOP: large ceramic mug from Roseline Pottery, $25).
2) Whether it contains soothing tea or a splash of decaf, a classic cup and saucer combo is right up traditional Taurus's alley (SHOP: green sprig coffee cup from Buchlyvie Pottery, $17).
3) A practical, hardworking mug in a sunny shade of yellow will remind perfectionist Virgo to look on the bright side (SHOP: everyday mug from Elizabeth Benotti, $48).
Water signs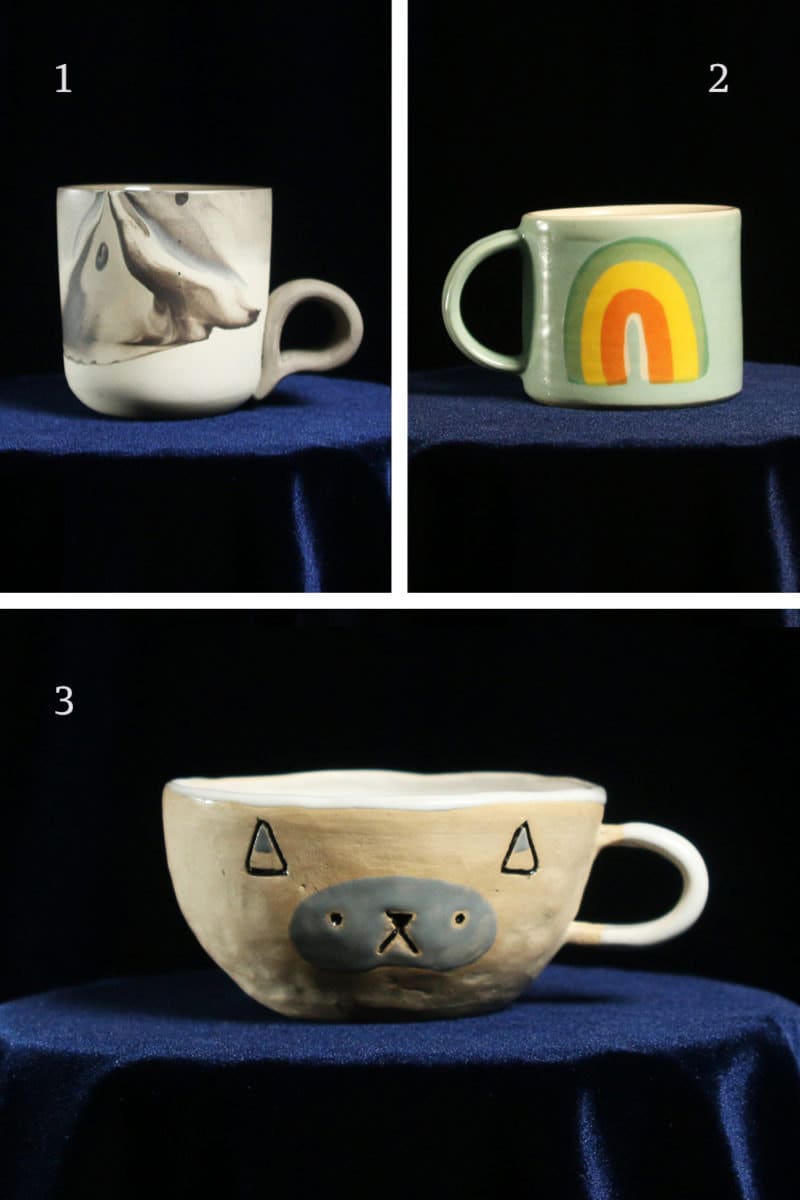 1) In keeping with Scorpio's own exciting and mysterious aura, a marbled mug will give them the edge they need to power through the day (SHOP: marbled porcelain mug from RK Ceramics, $35).
2) This whimsical hand-painted piece provides cheerful inspiration for Pisces's most vivid daydreams (SHOP: rainbow mug from Beardbangs, $36).
3) A super-cute kitten cup full of chamomile tea is the perfect excuse for sentimental Cancer to indulge in those homebody tendencies (SHOP: customizable kitten cup from Sava Keramika, from $31).