by Valerie Rains
Fresh ideas for a more vibrant jewelry box.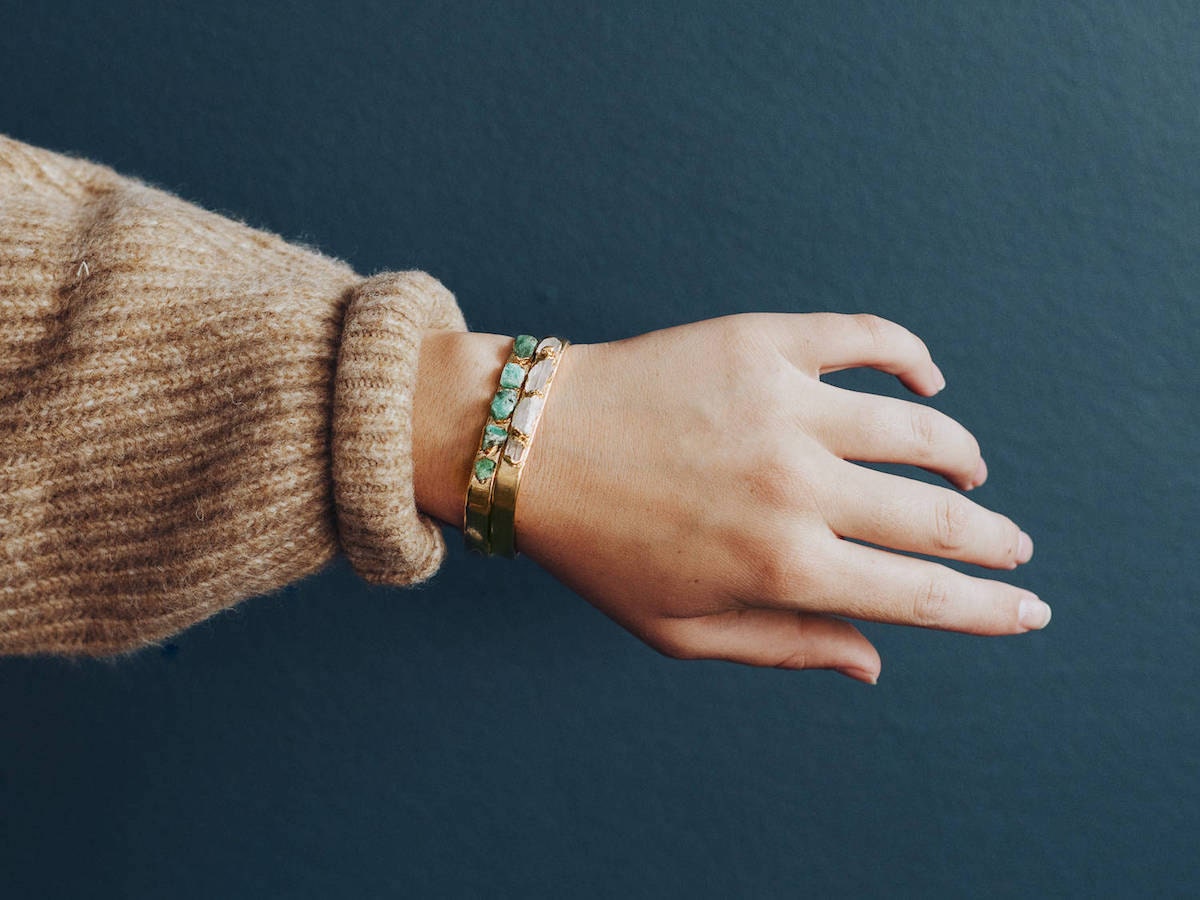 Growing up, I always envied my friends with February birthdays. Not only was it infinitely more exciting to be born in the one month that had only 28 days, but those lucky ducks also got to have amethyst as their birthstone. Sure, my September sapphire was pretty: strong, deep, classic (shout out, fellow Virgos!). But amethyst—now, that was a stone. Dreamy, romantic, a little mysterious, and a far better complement for the lime, magenta, and teal pieces that comprised the typical '80s wardrobes of my youth.
Here's good news for anyone else who has ever fallen in love with a particular gem and wanted a(nother) reason to make it their own. We are officially in a the-more-the-merrier moment when it comes to colorful stones. Pick a favorite—or two, or three—and chances are, a gifted jewelry designer on Etsy has already created something beautiful with it front and center (or would be happy to customize your ideal piece). Whether the stone in question has a sentimental significance or just speaks to you on an aesthetic level, there are more ways than ever before to incorporate them into your jewelry rotation. Read on for four ideas to kickstart your gemstone jewelry search—official birthstones be damned.
Birthstone and crystal collections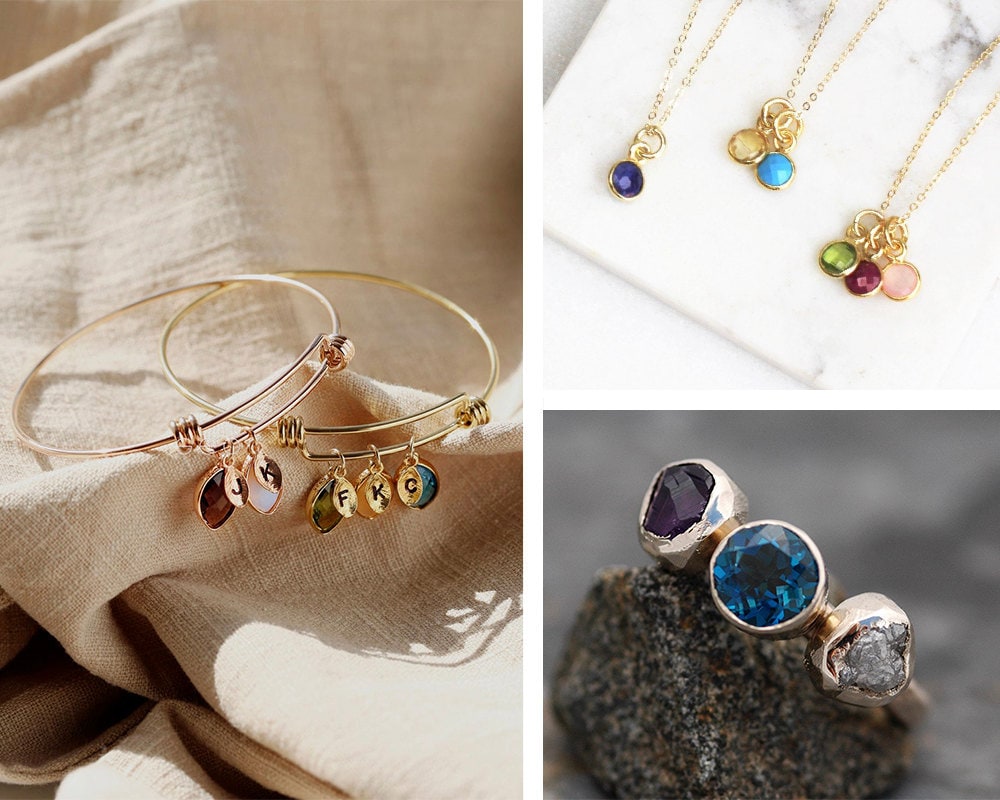 In addition to being foolproof gifts for moms and grandmothers who collect birthstone charms for their kids and grandbabies, custom multi-stone jewelry pieces can also serve as handy talismans when adorned with meaningful crystals that remind you to tap into your inner intuition, creativity, or strength. Opt for a fixed design that'll last forever, or a modular style you can add to over time as your brood grows—or your metaphysical needs evolve.
Stacking styles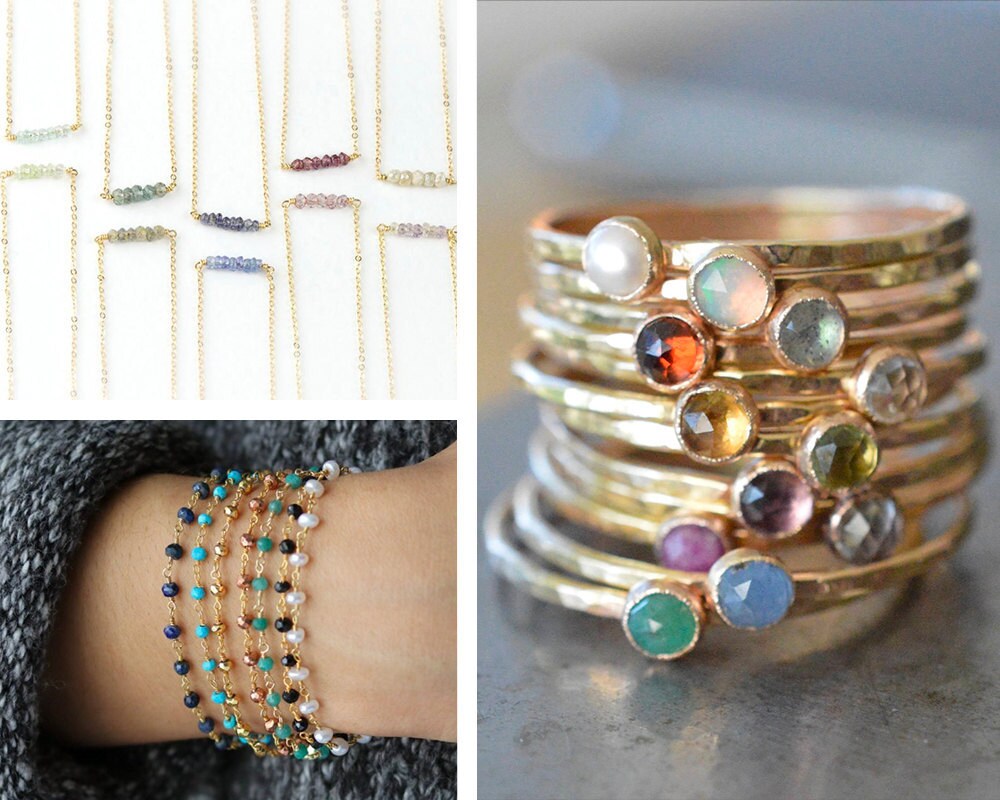 We've been loving layered necklaces, stacking rings, and rows of tiny mix-and-match stud earrings for a while now, and adding vibrant stones to the mix only makes piling on the pieces even more appealing.
Power pairings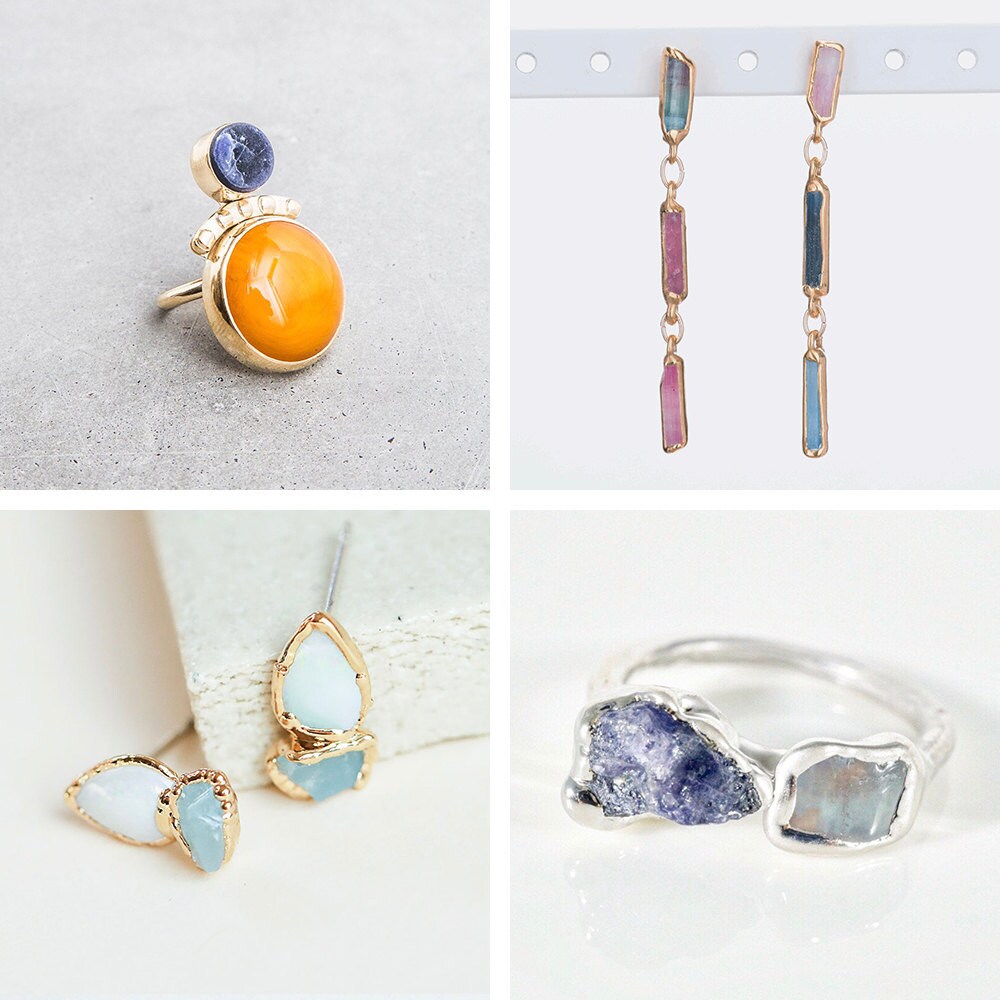 Sometimes two striking stones set together add up to more than the sum of their parts. Whether you choose a high-contrast duo from opposite sides of the color spectrum or select, say, two soft sorbet shades, these power pairings are a popular way to hop on the multi-hued gemstone trend.
Ombré effects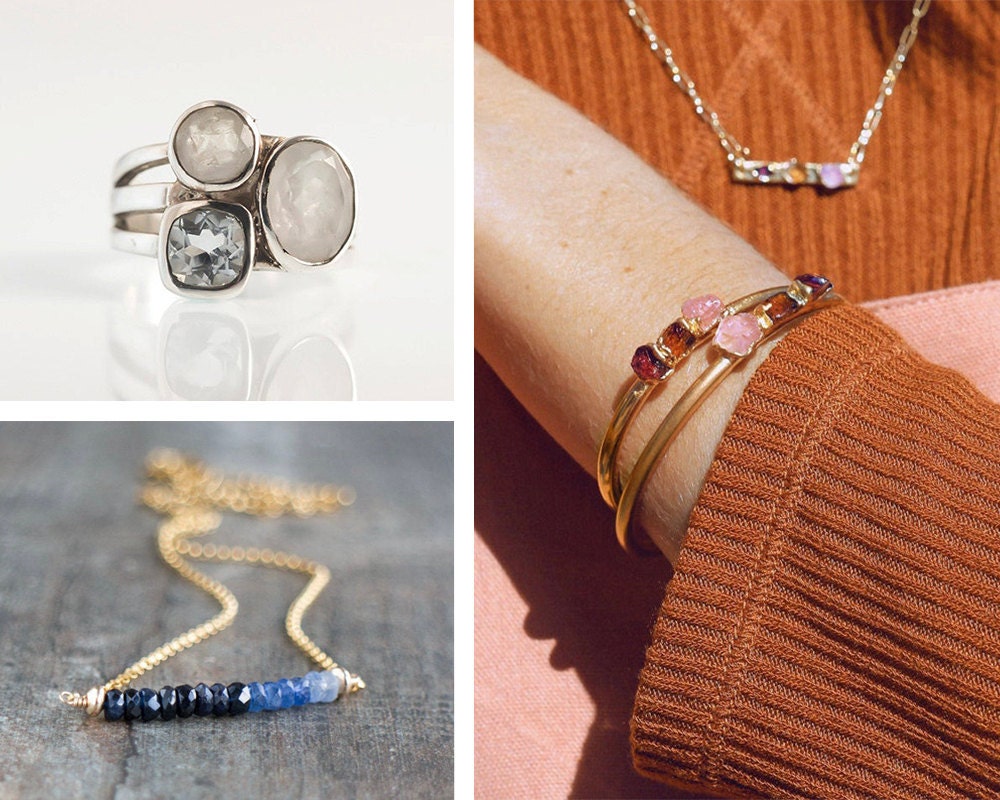 Oh, ombré—is there any color scheme you can't improve? Tonal arrays from a single color family raise the style stakes for gemstone jewelry while remaining subtly elegant and utterly wearable. Certain stones with a wide natural color range lend themselves particularly well to this approach—rubies and sapphires, technically variations of the same stone, are easy to find in ombré arrangements, as are tourmaline, apatite, and citrine—although it's just as fun to mix totally different stones with a common undertone.