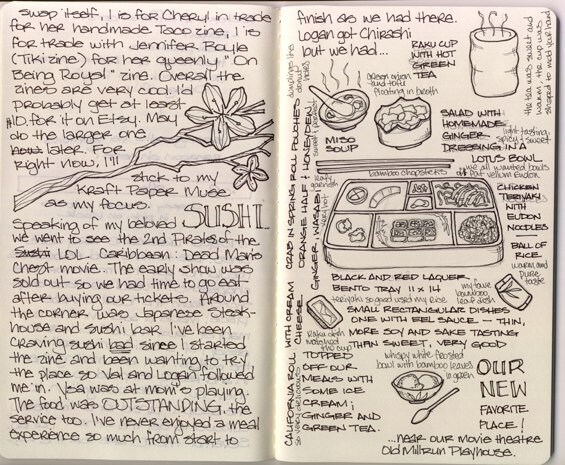 Take a moment and breathe across the paper. Inhale thought, idea, memory. Exhale words, brush strokes, emotion, and color. Reflect your life and the world around you onto the page.

The more saturated we become with technology, the more we seem to crave analog time. You know, a n a l o g t I m e. That little bit of quality scribble-scrawl time that acts as a kind of portable break from our fast paced lives. There is something comforting in knowing that you can reach into your pocket, your bag, or your purse and pull out a spot of safe haven for yourself. We sketch moments, we make lists, we jot down creative brilliance, lay down color with brush or pencil, all the while knowing that we can tuck it back into its little black hole until we release it to the world.

Moleskine notebooks are at the forefront of journaling enthusiasm, their quality and variety being preferred in most cases. And this grassroots enthusiasm has taken root amongst creative types — the community on Etsy being one, flickr another (with a lot of overlap). Here's my Top 10 List — a great stocking stuffer for the writerly or creative person in your life.

1) I'm Friggin' Melting - Holey Moley - Moleskine by heidiburton
 

Heidi Burton depicts a whimsical Christmas using the cover as a prop. The look on the snowman's face in the window-cut cover alone is reason enough to open it and see what's going on.


2) "Skeleton Tree" Moleskine Cahier EXTRA Large Plain Journal by shoofly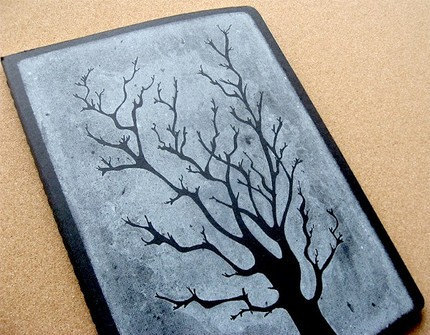 I have seen a lot of embellished cahier covers, even done a few of my own, but this white on black rendering is both unique and lovely. Shoofly also has some incredibly beautiful Gocco printed Moleskine cahier covers, like her Sunflowers as well.
Find more gocco moleskines.

3) Moleskine Ruled Journal with Original Illustration by gneural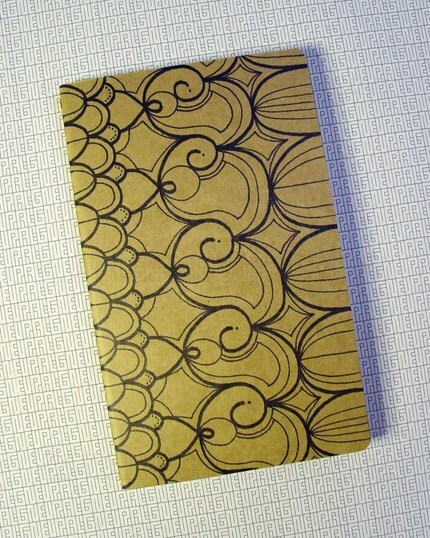 If you like individually hand-rendered cahier covers, gneural has some high definition, high contrast pieces that really catch the eye.
Find more moleskines with original drawings.

4) Knit Moleskine Cover/Sleeve by artontherun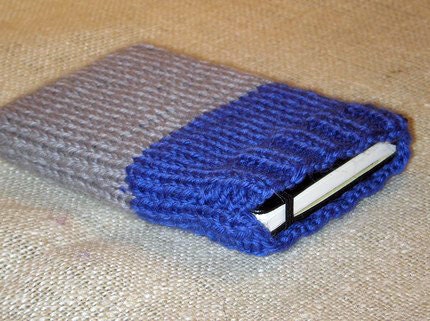 Winter is coming up, so why not keep your pocket Moleskine cozy and warm in its own sweater?
Find more moleskine cozies.

5) Moleskine cover with pen pocket PDF pattern by AuburnStudios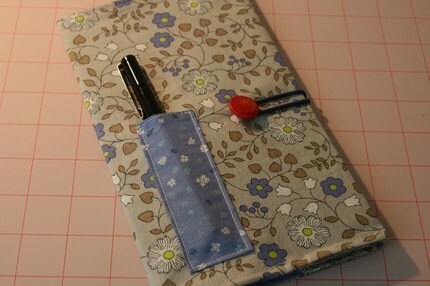 Perfect for those of us who enjoy using the cahier but may not want to mar the covers.
Find more moleskines with pockets for pens.

6) Ultra Ray Large Moleskine by modofly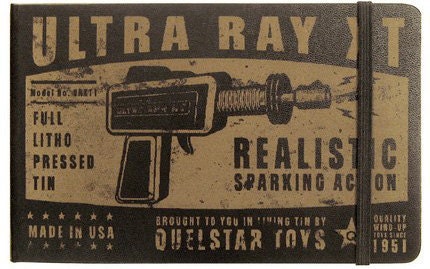 John W. Golden's work adorns this wonderfully retro ray gun Moleskine by Modofly, perfect for any futuristic genre fan, male or female.  johnwgolden also has a shop of his own fancifully designed creations on Etsy.
Find more laser etched items on Etsy.


7) Down the Rabbit Hole by TheCuriousNomad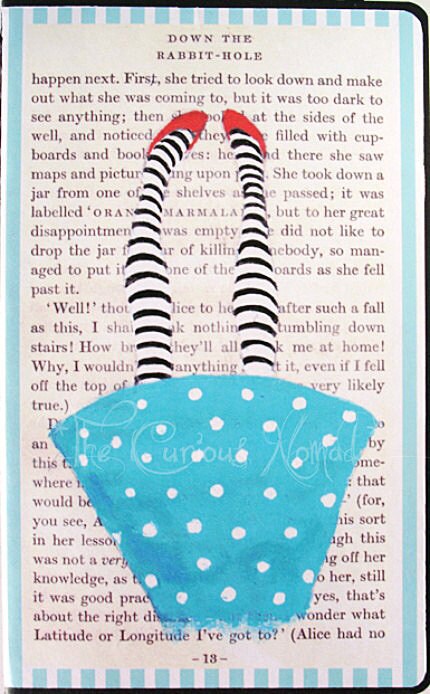 I haven't met a person yet who doesn't love Alice in Wonderland, and this journal cover is a fantastically fun interpretation.
Find more painted moleskines on Etsy.

8) Screenprinted Pocket size Sketchbook with Barnacle Designs by fiskandfern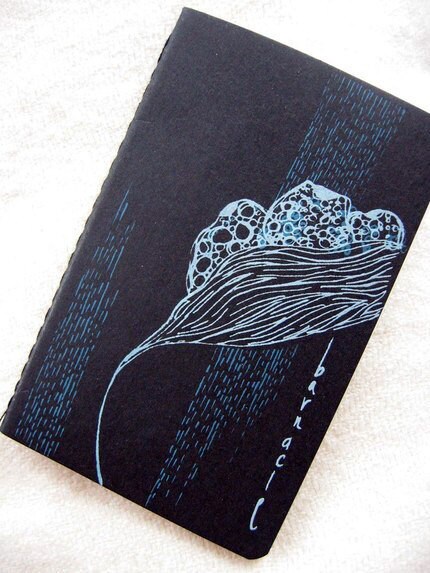 Of fiskandfern's oceanic images, this screenprinted barnacle on a black pocket cahier really stands out.
Find more screenprint moleskines.

9) Sketchbook with Liberty Vintage Wallpaper Cover by drawflowers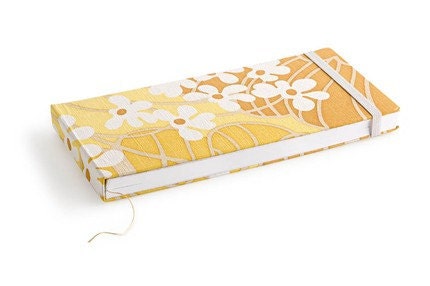 drawflowers has a few of these wallpaper covered Moleskines, some even the perfect colors for a wedding planner's notes.
Find more floral-motif moleskines.

10) Quilted Monogram Moleskine Cahier Notebook by jcasa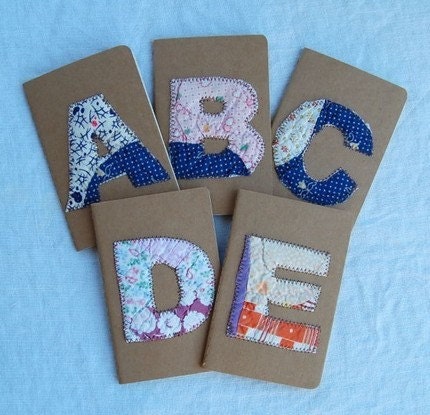 Jcasa's custom quilted initials give Moleskine cahiers a textile makeover.
Find more moleskines with fabric elements.

Whether you like blank or grid pages for sketching, watercolor paper for painting, or ruled for writing, Moleskines come in three main sizes: the near index card-sized Pocket, the half sheet 5.5" x 8.5" Large, and the Extra Large. One of my personal favorites is the grid; it's great for sketching as well as writing with guides for side margins. You can also take your writing further by picking up one of the Moleskine Storyboard journals.
Moleskine users have a culture of their own and are prolific in displaying glimpses into their wonder-filed worlds. Have a look around through some of the following sites and you are guaranteed to find unique, flavorful inspiration.
Moleskine Hacks on 43 Folders | Moleskine on Flickr Hivemind | Journal Related Posts