by Tess Duncan
Find out how Laura Preston launched a successful business around her bold, modern textile designs—all while roaming the US in a travel trailer.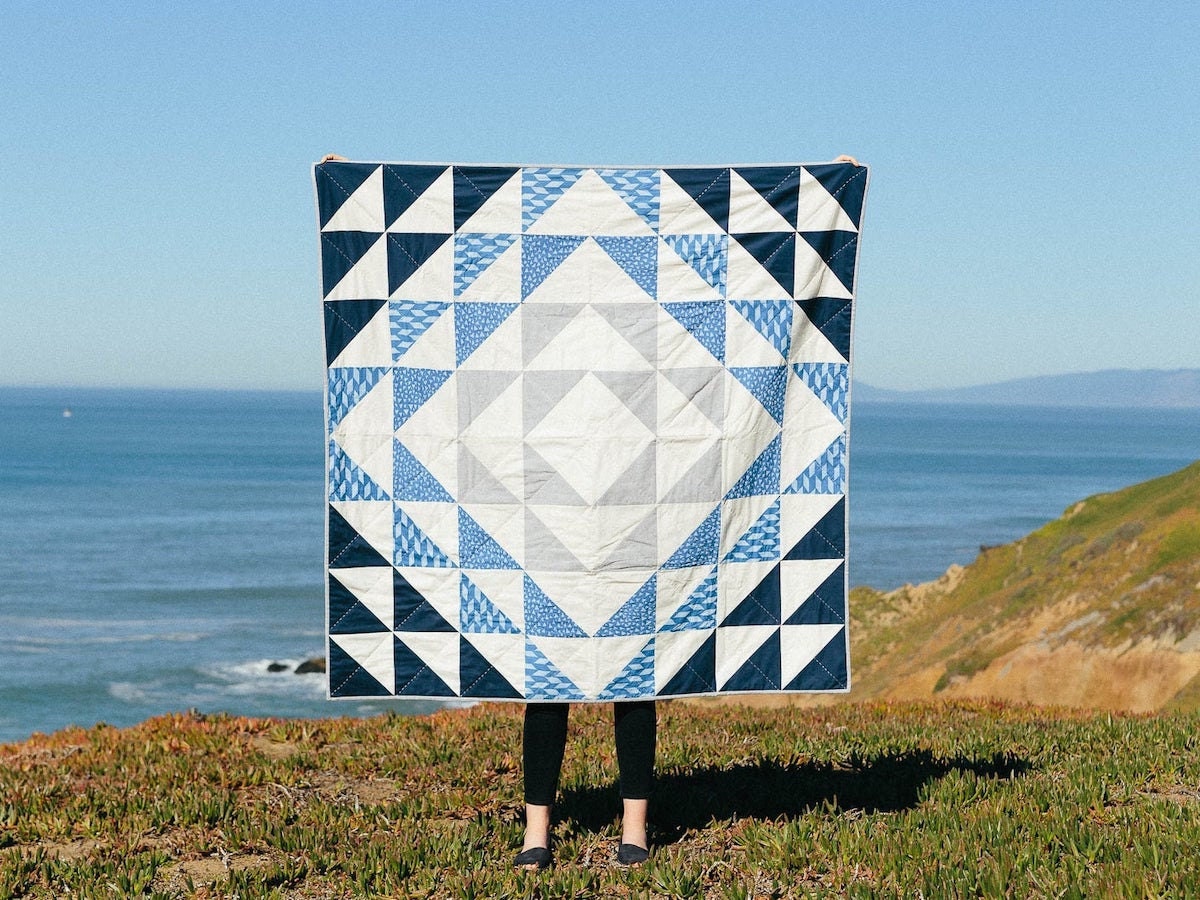 It takes an adventurous spirit to say "yes" to a year-long road trip in an Airstream—especially if you've only been dating your travel companion for four months. But in 2013, that's exactly what Laura Preston, the designer behind Vacilando Quilting Co., did. In our latest podcast episode, we called up the Texas-based maker to get the scoop on the remarkable origins of her business. Kick back with some hot cocoa and hear all about how Laura dreamed up her cozy creations. Stream the episode here:
In the interview, you'll hear how Laura's spontaneous excursion with her then-boyfriend (now-husband) ended up turning into a six-year adventure. Naturally, her nomadic lifestyle has had a major influence on her design aesthetic. Much of her work is inspired by the scenery they viewed on their cross-country journey, from California sunsets to the rippling waves of the Atlantic Ocean.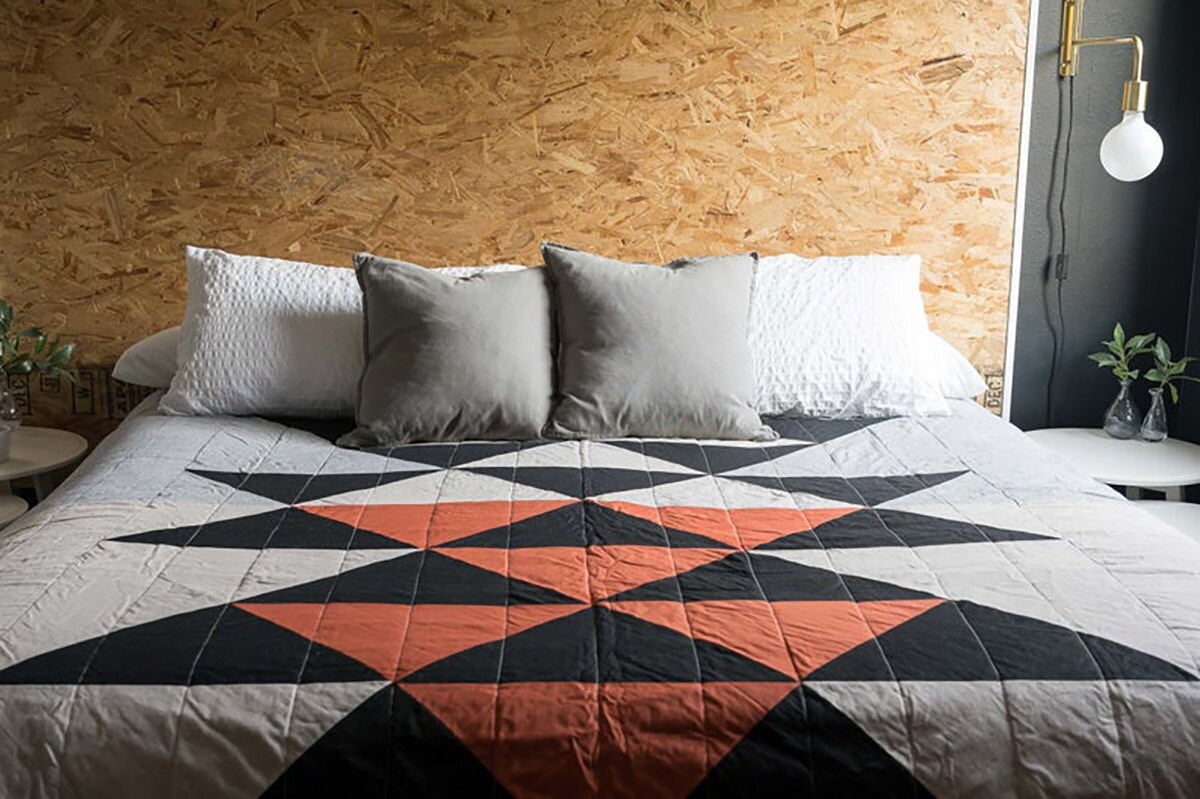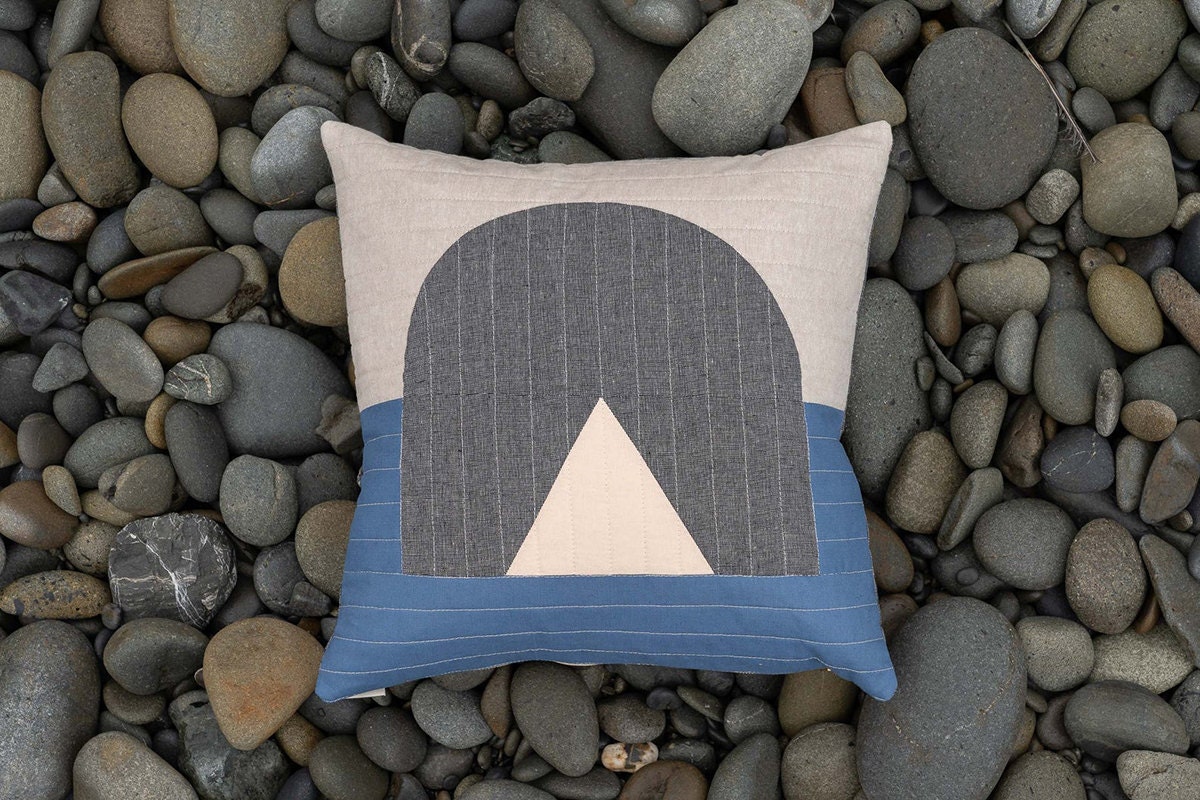 Laura distills these landscapes into minimalist shapes and patterns, and incorporates them into her signature creation: a fresh take on the traditional heirloom quilt. Laura's designs also include stylish pillows, which echo the motifs and palettes of her full-sized quilts. With their earthy hues and pops of brilliant colors, these lovingly and meticulously crafted textiles make a vibrant addition to any space.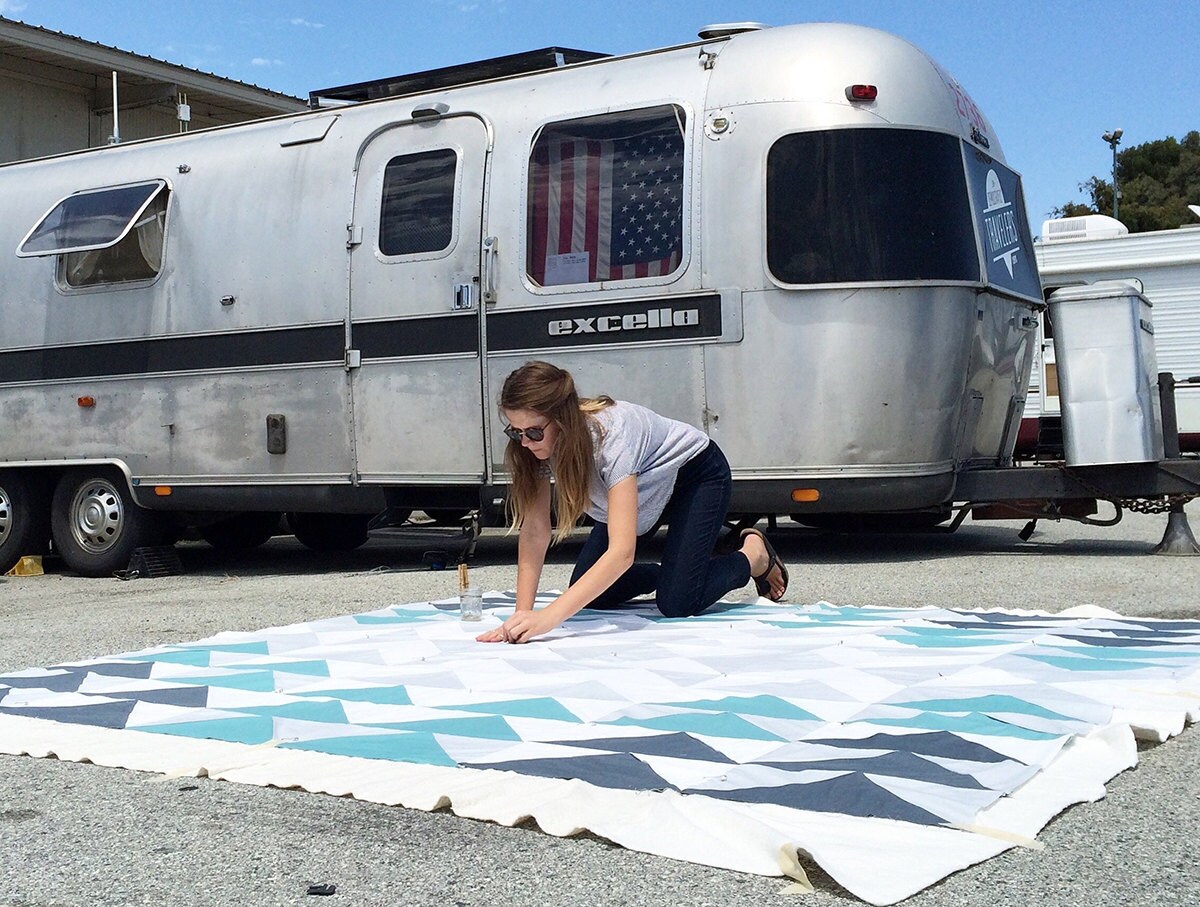 Intrigued? Listen now on Apple Podcasts, Spotify, or wherever you get your podcasts, to find out what led Laura to take up quilting on the road, how her trip changed the course of her life forever, and why her business boomed in 2020.