by Sharon Steel
From trusting our instincts to hanging art that makes us happy, these wise words from Etsy sellers are inspiring us to live more purposefully in 2020.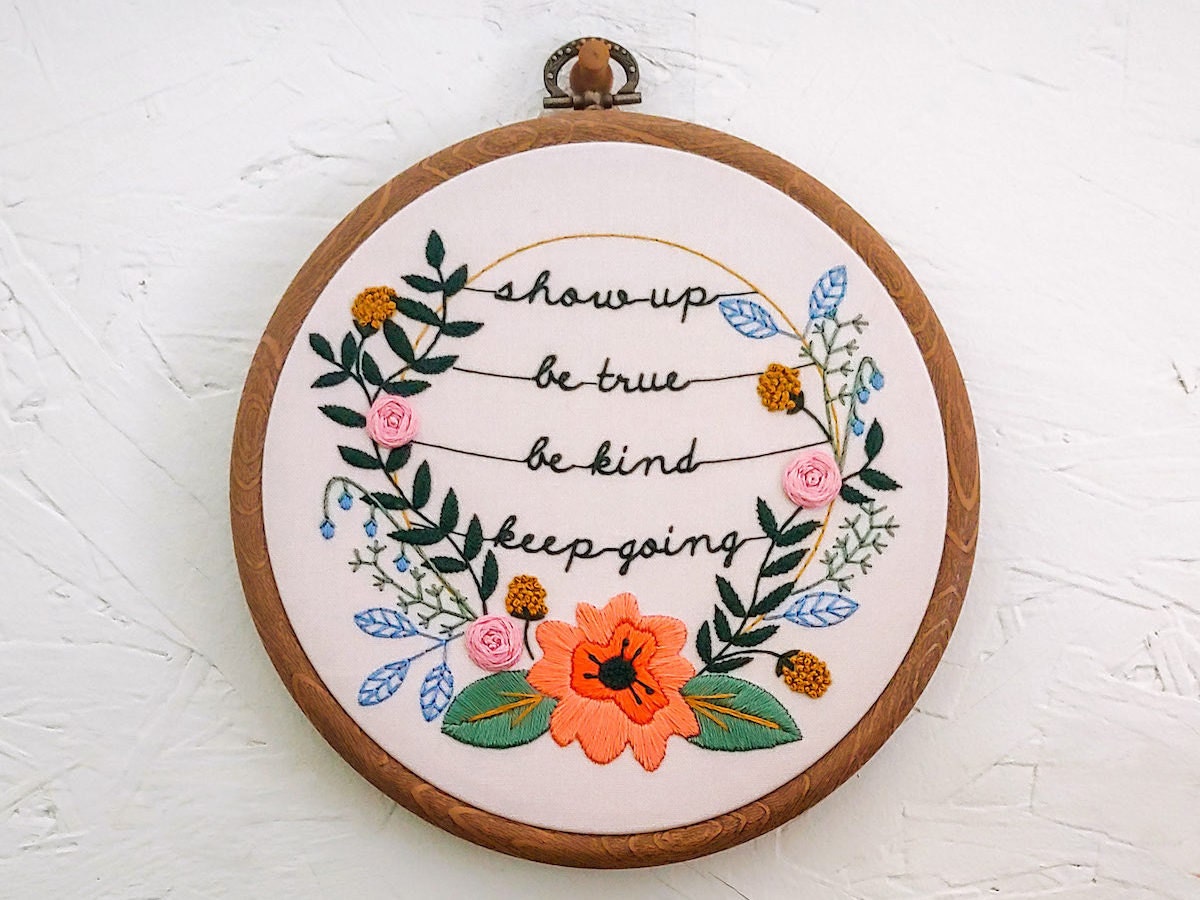 Put the kettle on, get cozy, and open a fresh page in your idea journal: It's time to set some intentions for the new year. As we begin envisioning how we might make purposeful changes in 2020, we find ourselves thinking back to some of the stories from our seller community that struck a chord with us this year. Many of them held memorable pearls of wisdom that apply to all aspects of life—in or outside of the studio or sewing room—from the power of trusting your instincts to the importance of doing your part for the planet. So whether you're a maker yourself or simply someone who aspires to live creatively, we've rounded up eight uplifting messages from our sellers in the hopes that they might serve as inspiration or encouragement for your own New Year's resolutions. What intentions are you setting for 2020? Tell us in the comments.
Find inspiration in exploration
Whether your goal for the new year is to build your own repertoire of crockpot recipes or write an original song for your wedding day, sometimes waiting for that first good idea to strike is just another form of procrastination. Elena Zaycman's advice? Dive right in and start experimenting. "In my opinion, inspiration comes when a person begins engaging with a subject," explains the St. Petersburg-based stained-glass artist, whose elegant free-standing pieces are the result of lots of inquisitive play. "Where I'm from, we have a saying that appetite comes with eating. In the same way, inspiration comes with exploring." Read more about Elena's iterative approach to design.
Build beauty into your basics
The objects that surround us have the power to influence how we feel—which is why filling your home with truly meaningful items can be a surprisingly effective act of self-care. For UK-based textile designer Tatiana Nedialkova it's all about making your living spaces vibrant, exciting, and fun places to gather. "When we're surrounded by beauty every day, it uplifts us and makes us feel inspired," says the founder of Softer and Wild. Especially if handmade with a lot of attention and care, a simple staple like a tea towel or oven mitt can take on special significance. "Plus, when you use things loads and loads, you create a connection with them," Tatiana says. "Then they don't feel as disposable." Read more about Tatiana's Scandinavian-inspired style.
Unplug with a hands-on project
Between our never-ending lists of obligations and the hours clocked staring at our screens, it can be hard to feel caught up—and even harder to log off at the end of the day. But if you can find a few minutes to disconnect your devices and reconnect to your imagination, you may just rediscover the joys (and rewards) of working with your hands. "There's tons of research showing the positive effects of crafts and creativity on the brain, and on mental health," explains Cozy Blue owner Liz Stiglets, a North Carolina-based embroidery artist and creator of wildly popular DIY kits. "It's so important to take time to nurture the creative parts of ourselves, and I do my very best to encourage everyone to slow down, get cozy, and get crafty. " Get inspired by Liz's love of embroidery.
Live a more eco-conscious life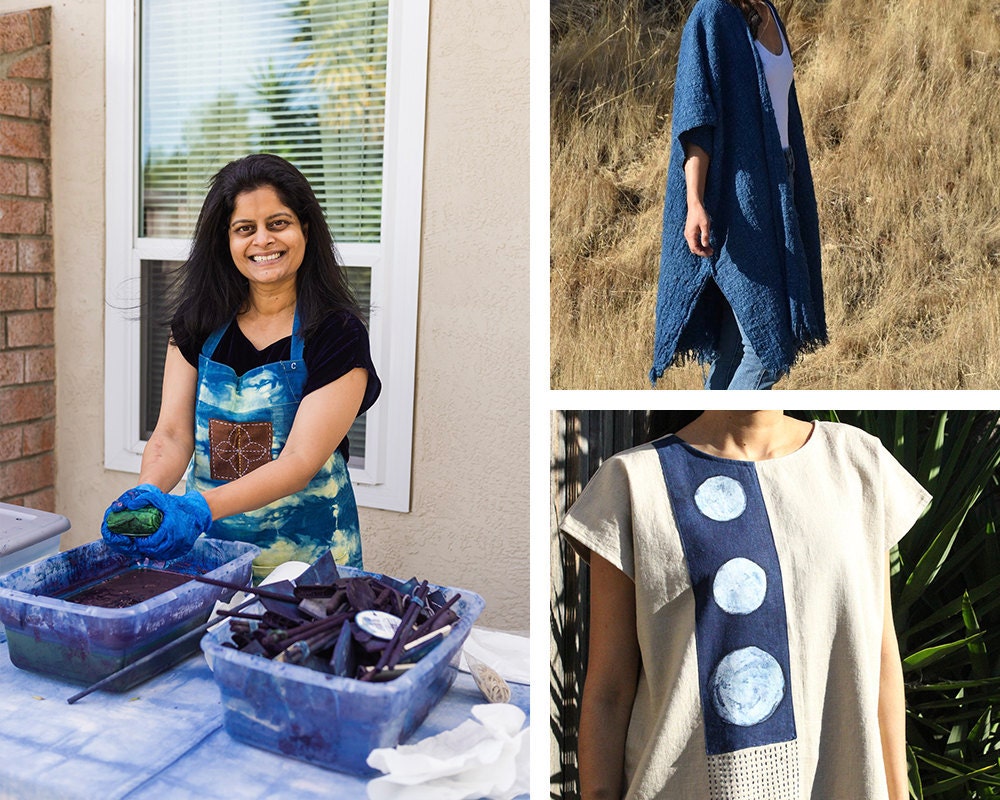 When it comes to doing your part to help the planet, even the smallest acts can make a big impact. "What we consume has a chain reaction on the environment," explains California-based fashion designer Rajni Kavula, whose eco-conscious line of indigo-dyed apparel, Adroit, has roots in her parents' sustainable philosophy. "Growing up in India, I was raised in a family that believed in simplicity," says Rajni. "That's why I limit how much clothing I buy, and make versatile pieces that can be worn in many ways." Read more about Rajni's earth-friendly techniques.
Trust your taste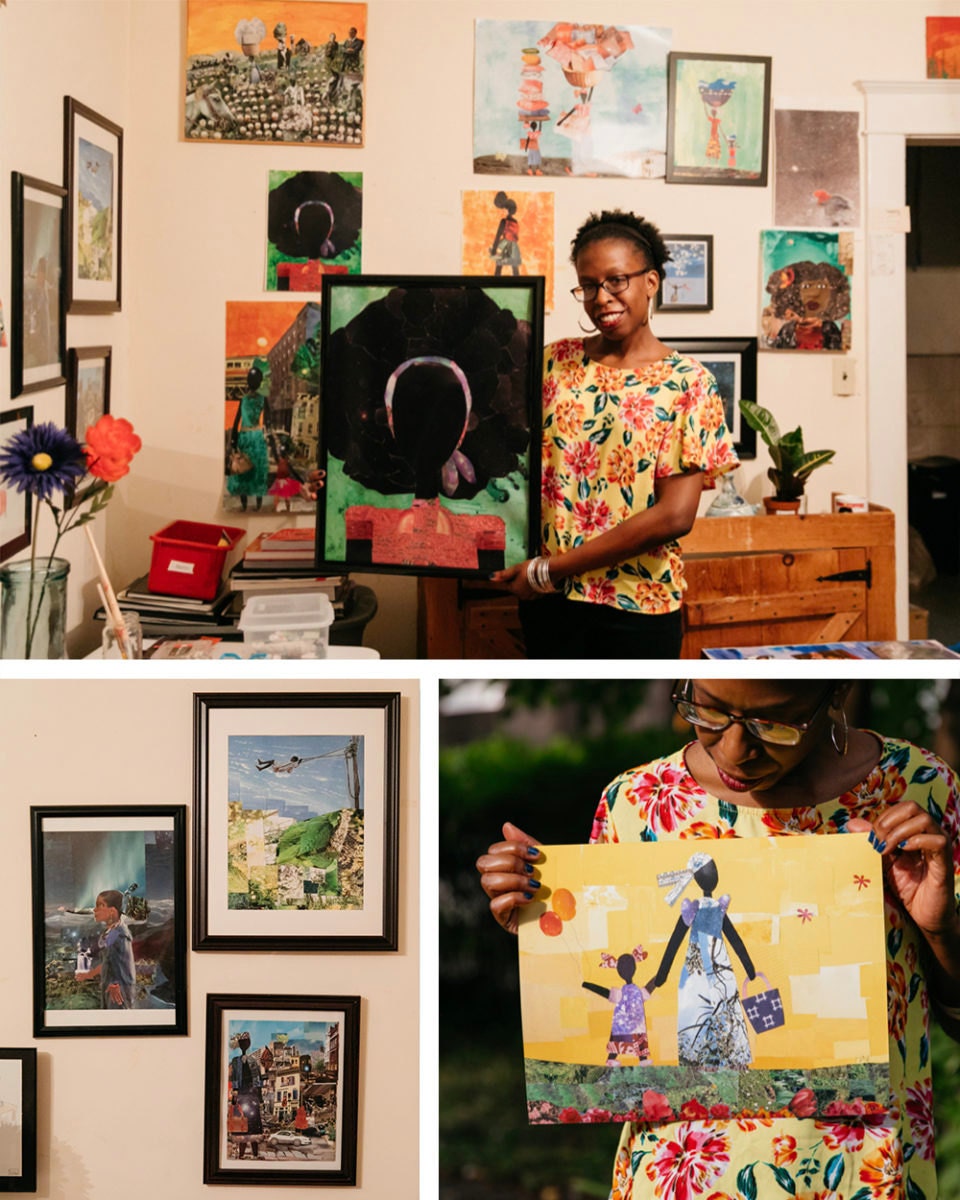 If, like many of us, you're kicking off the New Year with a decor refresh, there's one tried-and-true method for choosing wall art that collage artist Mirlande Jean-Gilles stands by: Go with what you like, then reap the mood-lifting benefits. "If it's something that moves you, every time you see it, it kind of softens you a little bit," says the Baltimore-based, one-woman-force behind Mirlande. "If it's something that really inspires you, get it and put it wherever you want. Go with your heart." Learn more about Mirlande's journey as an artist.
Embrace imperfection
"My workspace is always full of clutter, and I prefer it that way," says Bangkok-based craft materials enthusiast and Squish-n-Chips shop owner Orawee Choedamphai, whose approach to creating is happily chaotic. Rather than worry about making a mess or a mistake, Orawee is energized by following an inexact, intuitive process. "When I'm working on a project, it's important for me to be surrounded by objects of different textures, colors, sizes, and forms," Orawee explains. "I like to put things together and see how they go, so being able to see and touch different materials is key." Learn how Orawee sources her assortment of quality paper craft supplies.
Commit to confidence
Even the most accomplished among us can experience moments of doubt. Take, for example, Rhode Island-based watercolorist Shirley Bell: The talented painter has been making art for most of her life, but still gets a nagging feeling of uncertainty at the beginning of each new project. "When I start painting, with a big sheet of white paper in front of me, I think, 'Yikes! Now what?'" Shirley says. Her solution? Believe in your own ability. "You have to go into it with the courage and confidence that you will, at the end, achieve something to be proud of. That can't be taught—it comes from within." Read more about Shirley's creative process.