Nick Offerman pays tribute to his essential woodworking hand tools in this audio clip from, "Good Clean Fun: Misadventures in Sawdust at Offerman Woodshop."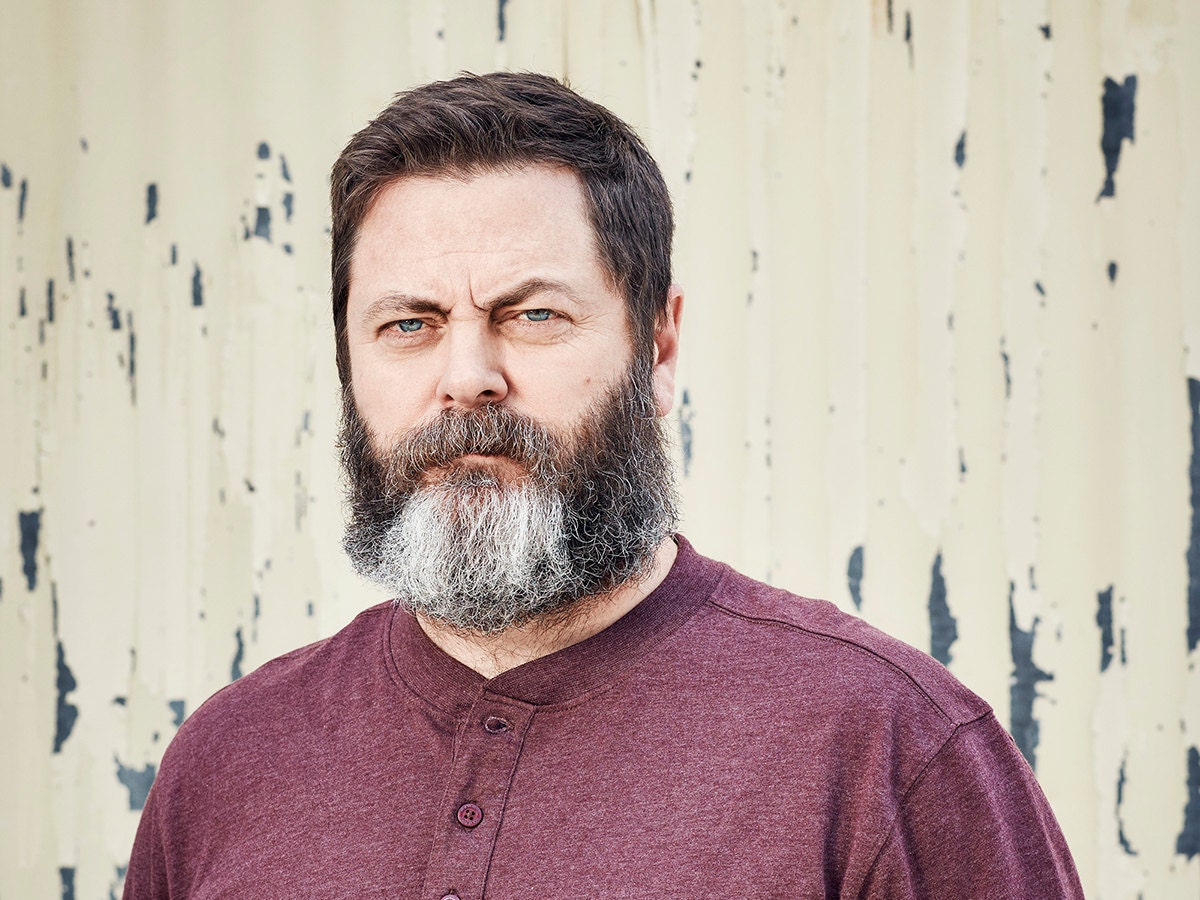 When we spoke with Parks and Recreation star-slash-woodshop operator Nick Offerman back in 2016 about his then-upcoming woodworking book, Good Clean Fun: Misadventures in Sawdust at Offerman Woodshop, he was adamant about many things: the importance of Home Ec and Shop Class, the value of eating lunch with your coworkers, and the lasting legacy of a particularly well-made blueberry pie, to name a few. Perhaps most of all, however, he emphasized the dignity — and even magic — of the act of making something with one's own two hands, calling it humanity's "greatest superpower." (Tune in when Making It returns on Thursday, August 12 on NBC to see this season's competitors put their crafting superpowers to work).
Because for most of us, superpowers don't appear out of thin air, he also expounded on the power of having a teacher or mentor to show you the ropes (or the planes and chisels, as it were). "I personally had the good fortune of having great teachers showing me how to use tools, putting them in my hands, and saying, 'Here, here's how to use a hammer, here's how to operate a crosscut saw,'" Offerman said then. "I think that is the most important thing by far. And so the best advice I could give [to an aspiring woodworker], I think, would be to find someone near you — a family member, someone in your neighborhood, someone in a school or a class — who will teach you to use tools in some way."
While there's no true substitute for that hands-on instruction, Offerman's book, might be the next best thing, providing plenty of edifying and entertaining advice on getting started woodworking—it's like being mentored by Ron Swanson himself! That's why we're sharing a clip from Nick's chapter on the essential hand tools needed to dive into woodworking for the first time. If it doesn't inspire you to pick up a chisel and start chipping away at a DIY side table or a homemade cribbage set, we don't know what will.
Listen here: 
Ready to start building a woodworking hand tool collection of your very own? Read on for tips from Offerman's audiobook and a sampling of hand tools available now from Etsy sellers. (Note: Vintage hand tools may sometimes be sold as decor; always confirm with the seller about a tool's working condition and restorations before purchasing.)
Chisels
A chisel, a hand tool with a long beveled blade used to shape wood by striking the chisel with a mallet, is the bread and butter of any woodworker. As Offerman explains in his book:
"Every operation with every tool in the shop is basically employing some version of [a] chisel. A table saw utilizes a few dozen little chisels on a spinning wheel. A plane or spokeshave is really just a wide chisel in a clever rigid frame for specialized cutting and shaving...If you can afford only one really nice chisel, shell out for a 1/2-inch or a 3/4-inch bench chisel and learn to properly sharpen it. Once you've experienced the power that a sharp chisel affords the woodworker, kid — you will be hooked."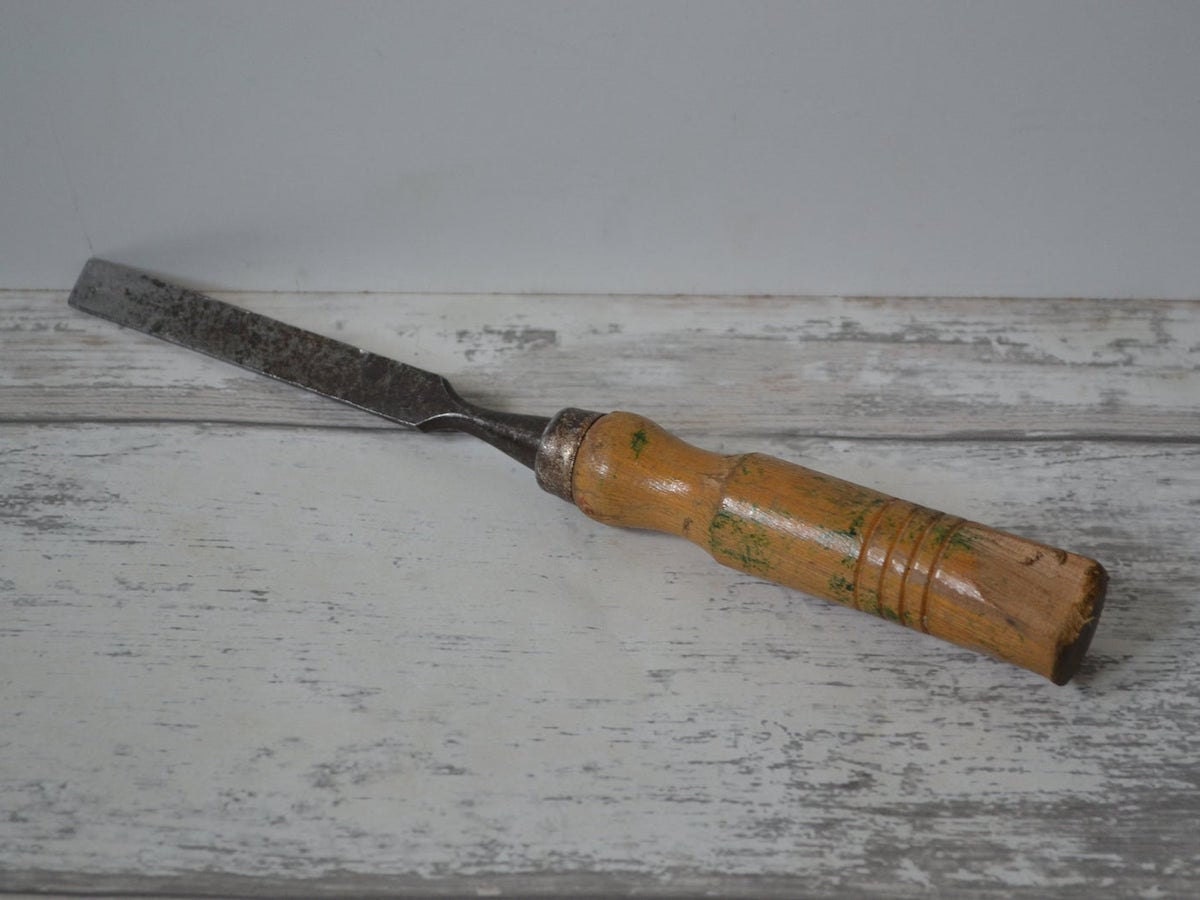 Hand Planes
Once you've mastered the chisel, you might want to reach for a hand plane tool to smooth out wood surfaces and give the piece you're working on the perfect finish.
"The more skilled we slowly become at Offerman Woodshop, the more we seem to revert to the use of planes. They come in all shapes and sizes to remove wood from your material in a variety of profiles and finishes. I most regularly reach for my shoulder planes, my block plane, and a number 4 smoothing plane."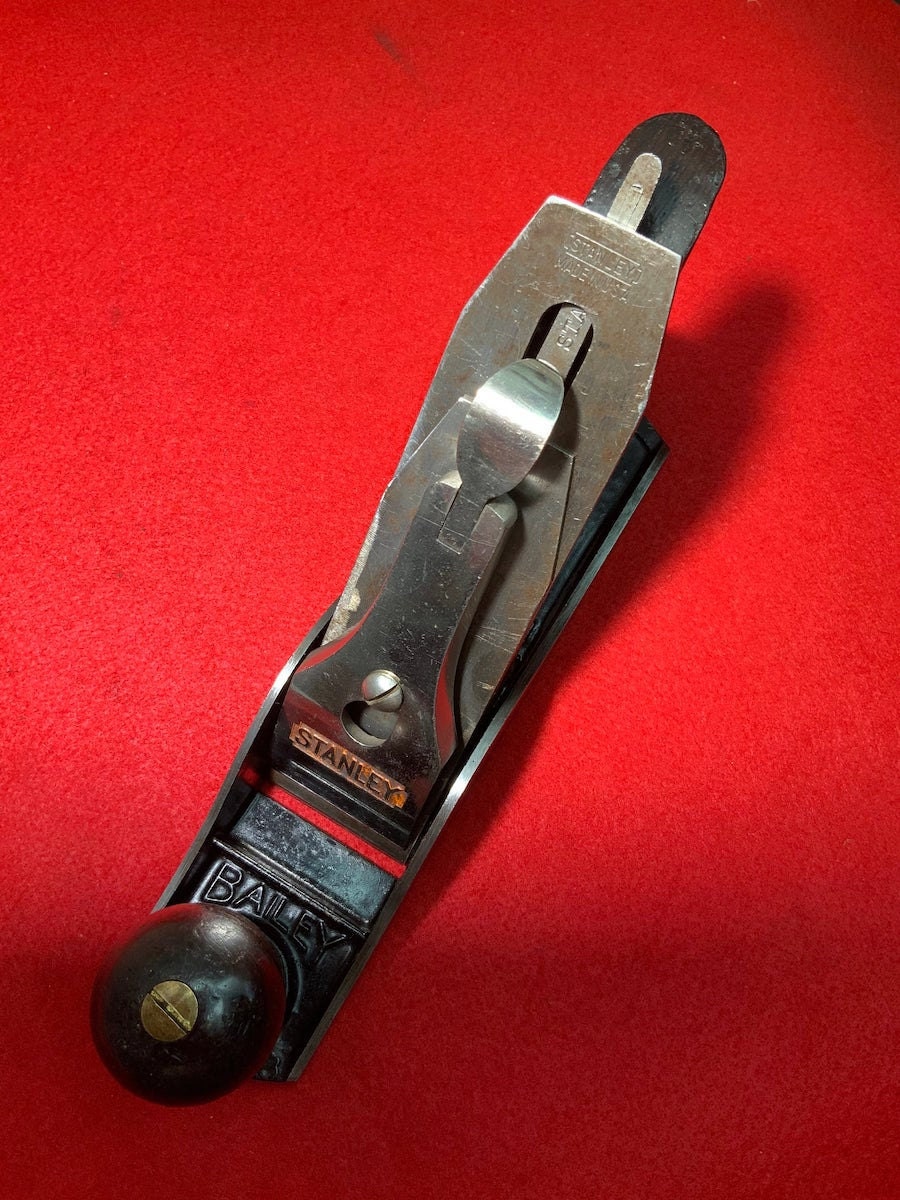 Spokeshave
You'll have to learn your way around a spokeshave if you want to shape up round or curved surfaces like a wheel spoke or a chair leg. But as Offerman explains, doing so can be as satisfying as any other tool you'll use in woodworking. 
"The spokeshave was created by the wheelwright, who needed a specialized version of a plane with which to shave the wooden spokes of wagon wheels...With a well-tuned shave, I have felt the most like a sculptor, as I have used it to shape a canoe yoke or thick stool leg with organic curves."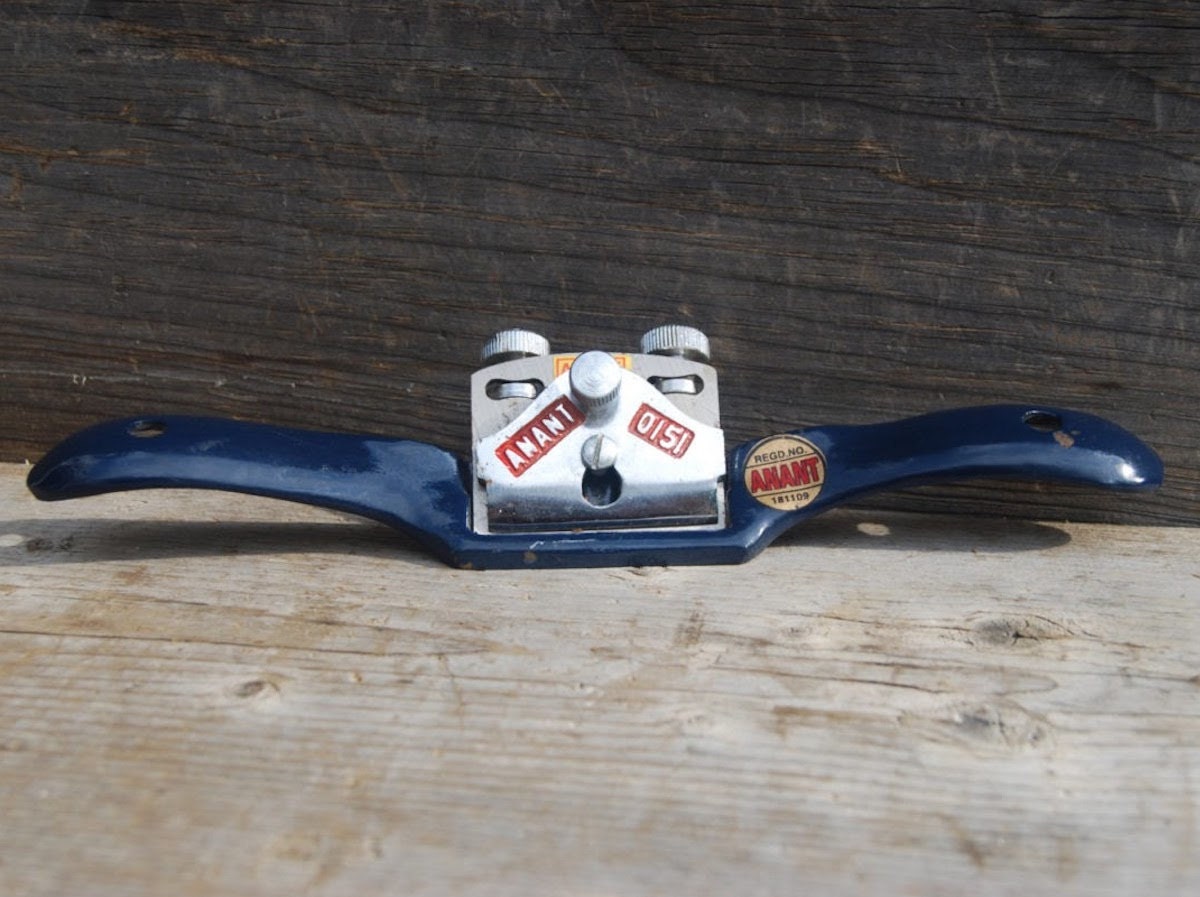 Drawknife
Level up your woodworking with a drawknife to thoroughly get rid of large amounts of excess wood shavings. 
"The drawknife is a really, really wide chisel, with a flat back and a bevel on the top. But instead of one handle straight above the blade, this tool has a handle bent off each end, so the long blade is most effective when pulled toward the user. It's used for the rapacious removal of material, as it can lop off whole chunks at a slice, but wielded with skill, it can also perform delicate tasks of exquisite carving."
Woodworking Clamps
When using any of these tools, such as a drawknife where you're pulling a long blade back towards your body, safety requires that the piece of wood you're shaping up stay very secure. That's where woodworking clamps come in.
"They say a woodworker can never have enough clamps...For real force, you want clamps that are contracted by the force of a screw action. Nothing beats the force of an all-steel C-clamp when you can bring its limited throat depth to bear upon your project, and the double-handed wooden hand screw is also a great heavy-hitter."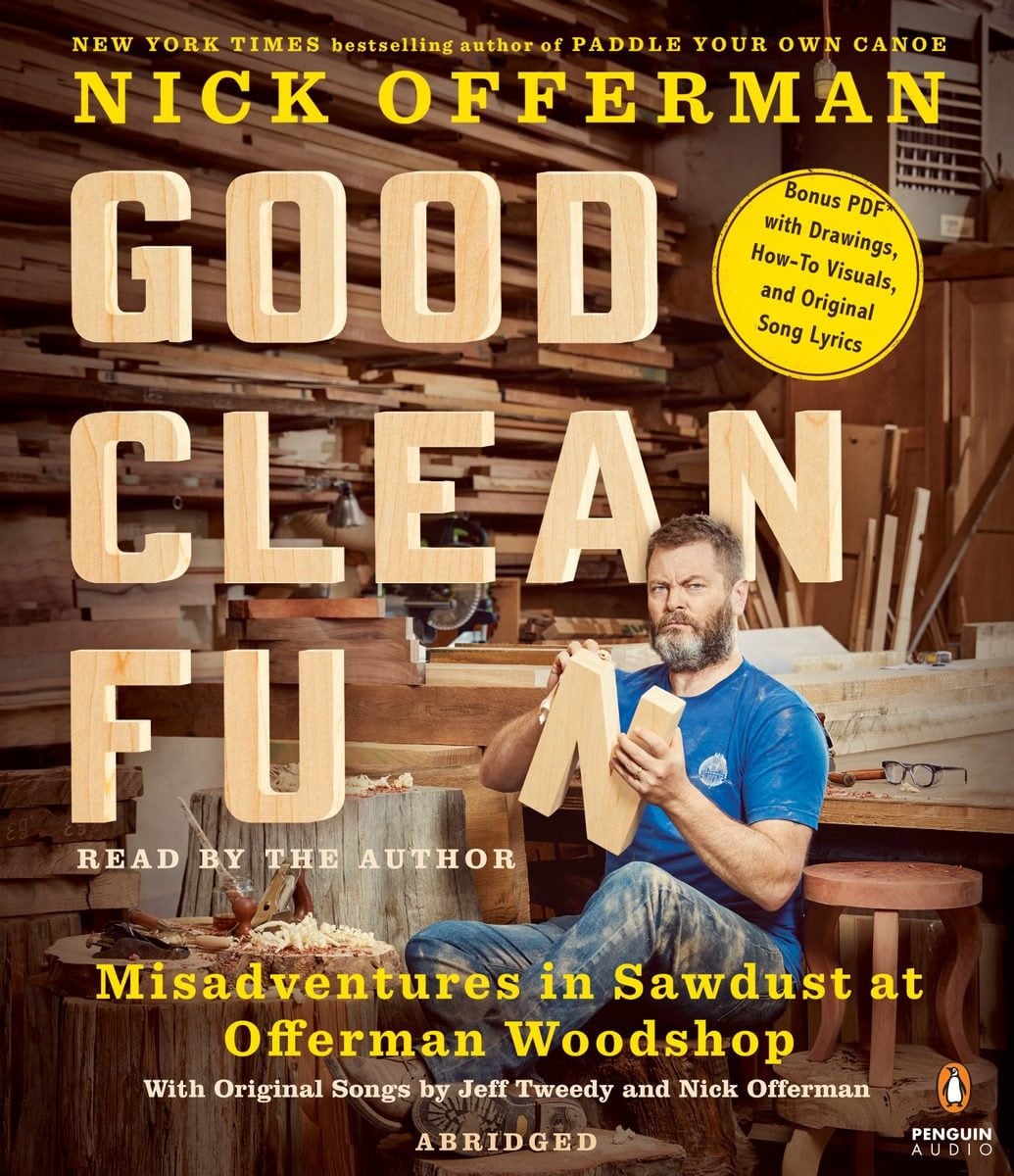 Looking for more hands-on inspiration? Give these crochet ideas and embroidery kits a try.