Add these expert-approved ideas to your recipe file for the most delicious holiday season ever.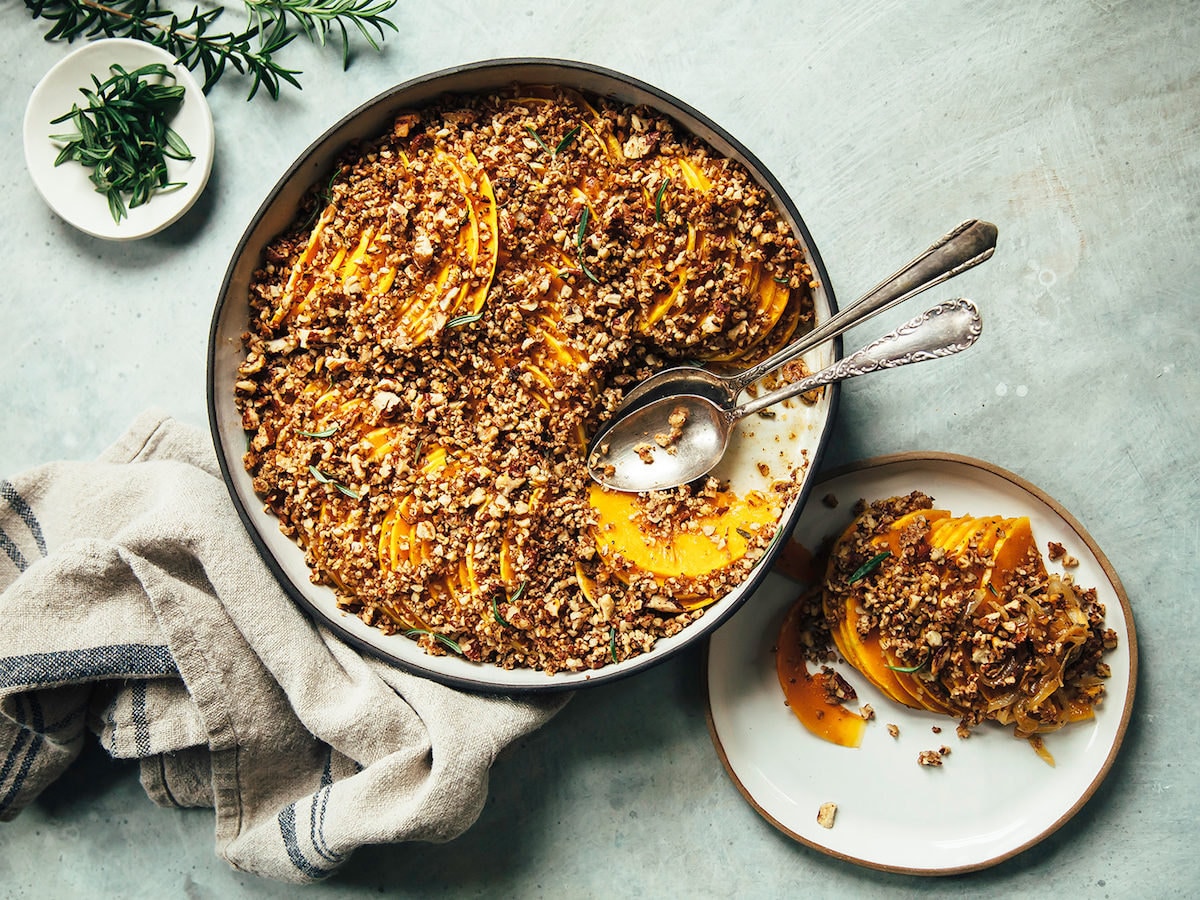 This holiday season, we've been bringing you
fresh menu inspiration
from some of our favorite food influencers—each of whom has also hand-picked a special piece of bake- or serveware (handmade by an Etsy seller) in which to prepare or present a beloved family recipe. To make your remaining December meal planning a little easier, we're rounding up all the expert-approved pairings here—from a down-to-earth green bean side (served in a terra-cotta–colored bowl) to an elegant olive oil cake (perched on a display-worthy lace-patterned platter). Which one would you most like to see on your holiday buffet?
Got kitchen skills (and Etsy-sourced tableware) of your own to show off? We want to see them! Post a photo of your own family recipe in your go-to Etsy dish on Instagram with the hashtag #oldrecipenewdish and tag @etsy for a chance to be featured in a future blog post.
Jessica in the Kitchen's cornbread muffins on a Honeycomb Studio plate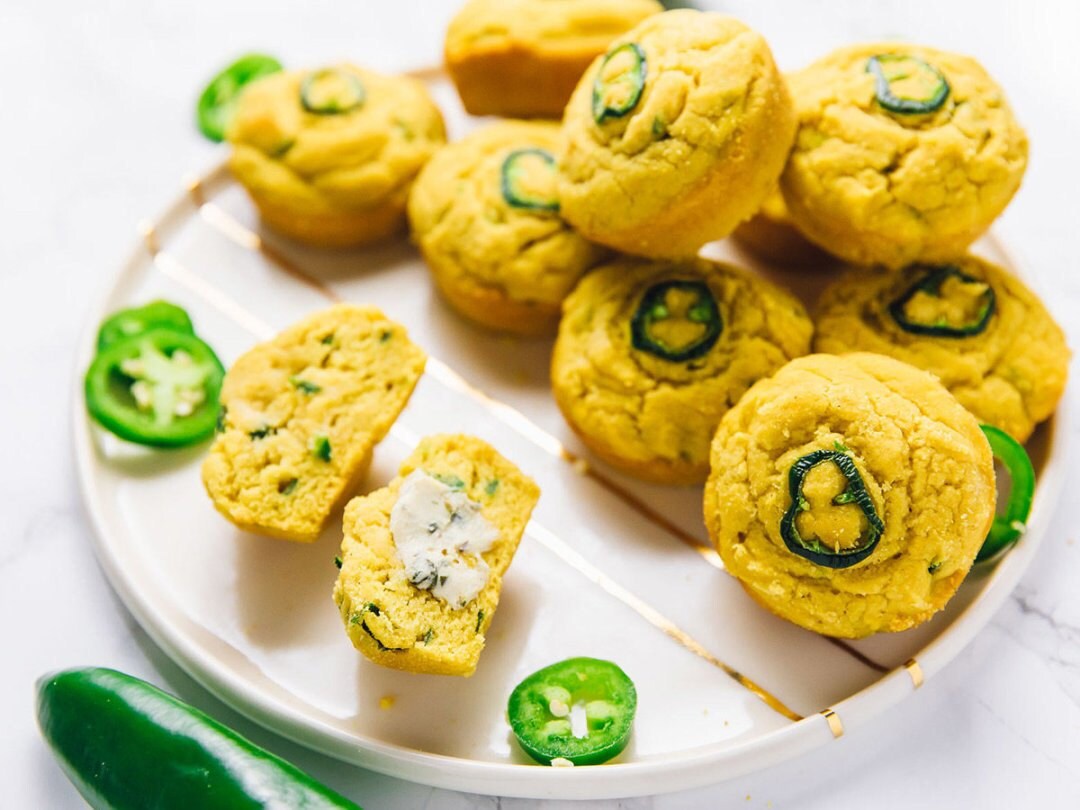 >
Some families do piles of from-scratch popovers; some do crescent rolls from a can. At self-taught vegetarian-cooking expert Jessica Hylton-Leckie's house (aka
Jessica in the Kitchen's
kitchen), the holiday bread course of choice is a gorgeous platter of jalapeño-topped
cornbread muffins
, which are (shockingly) both vegan and gluten-free. 
See Jessica's recipe here
.
Julia Turshen's green beans amandine in a ceramic serving bowl from Pottery By Osa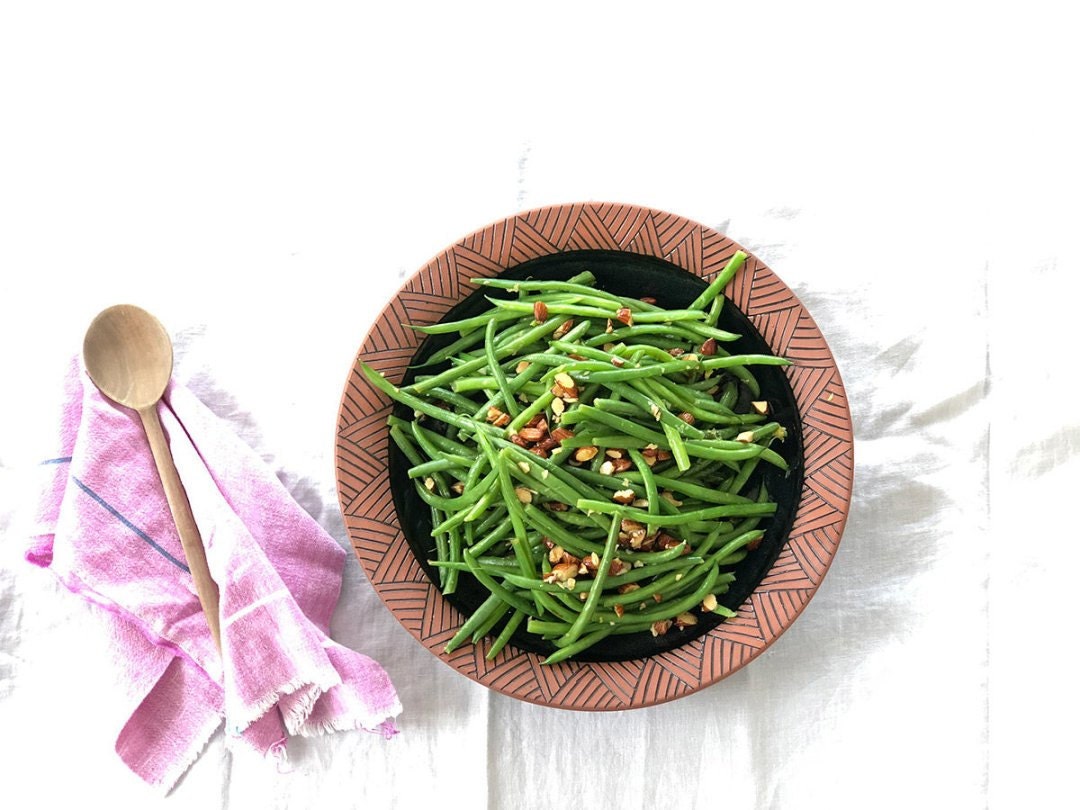 >
Food writer
Julia Turshen
's newest book,
Now & Again: Go-To Recipes, Inspired Menus + Endless Ideas for Reinventing Leftovers
, is all about making food go further—which made her an obvious source for a seasonal staple that could be reworked into a just-as-delicious day-after treat. Click through to find her feast-ready, and leftovers-friendly,
green bean side
. 
See Julia's recipe here
.
Two Red Bowls's pan-fried potstickers on a Libby Ballard Ceramics dish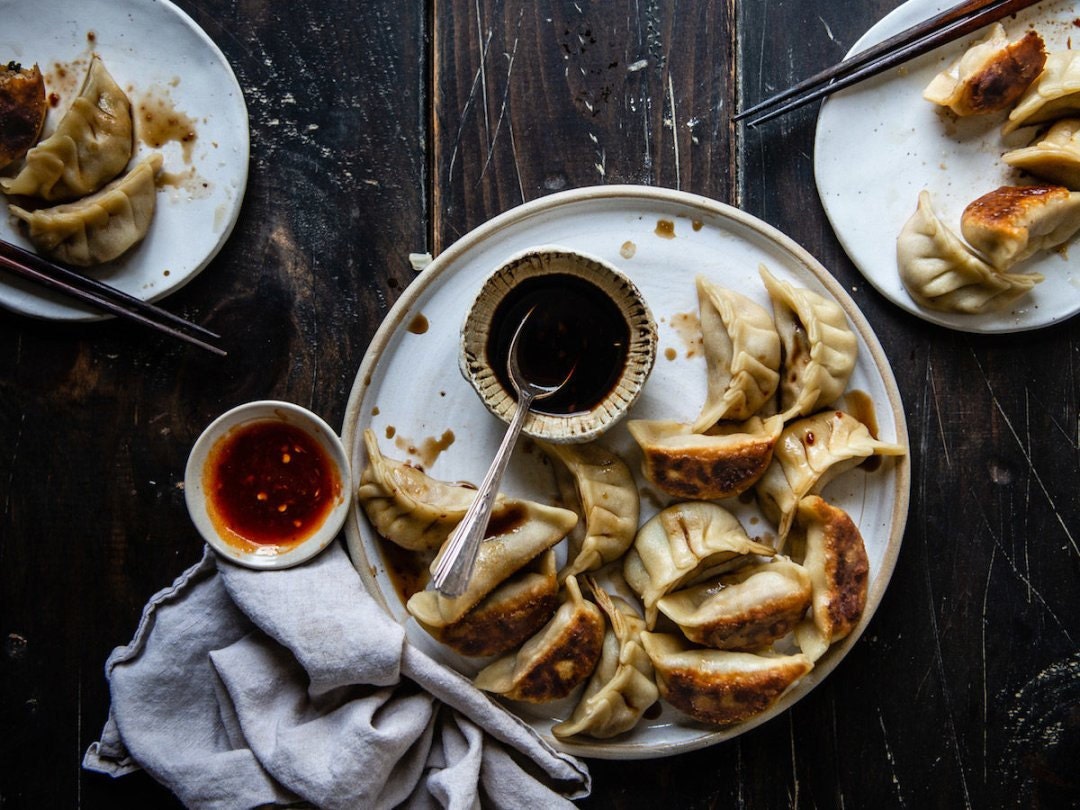 >
Two Red Bowls
blogger and cookbook author Cynthia Chen McTernan fell in love with the thick, chewy wrappers—and the convivial, communal, hands-on prep process—of
homemade potstickers
while she was in law school, and they've been a mainstay of her holiday menus ever since. 
See Cynthia's recipe here.
The First Mess's squash gratin in a 1220 Ceramics Studio baking dish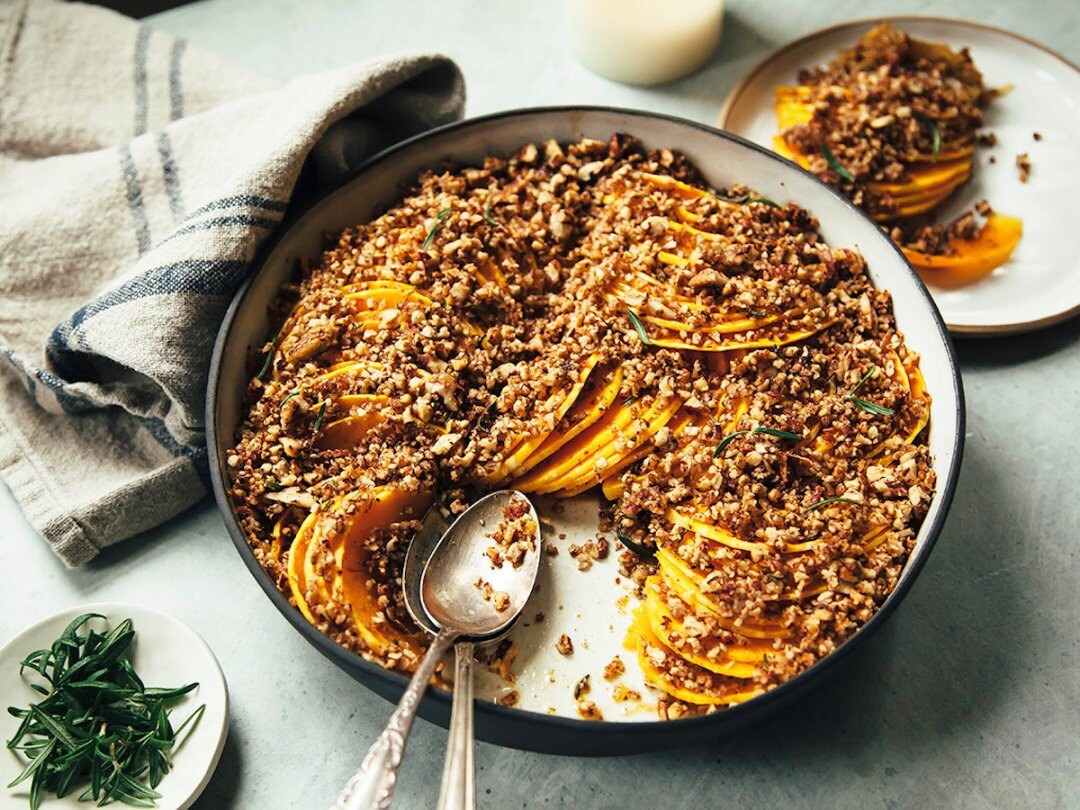 >
With its savory-sweet flavor, creamy-crunchy texture, and eye-catching presentation,
The First Mess
creator Laura Wright's
maple-rosemary squash bake
is the total package—and a welcome addition to any celebratory potluck. 
See Laura's recipe here.
A Cozy Kitchen's festive tallarines verdes on Eeli Art Studio's wheel-thrown plate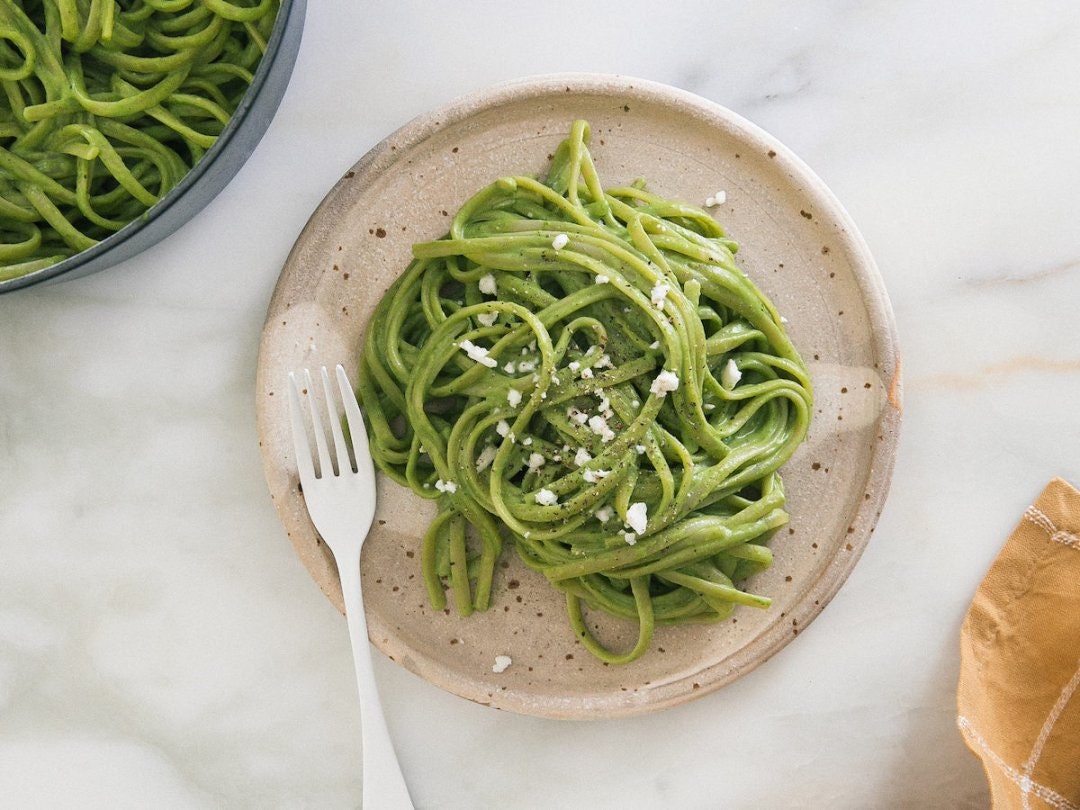 >
To a young Adrianna Adarme, her mother's traditional
tallarines verdes
was the ultimate comfort food—and the
A Cozy Kitchen
blogger still can't resist the
Peruvian-style pesto
to this day. 
See Adrianna's recipe here
.
Dayna Isom Johnsons's spinach and bacon quiche in a custom Prairie Hills Pottery recipe plate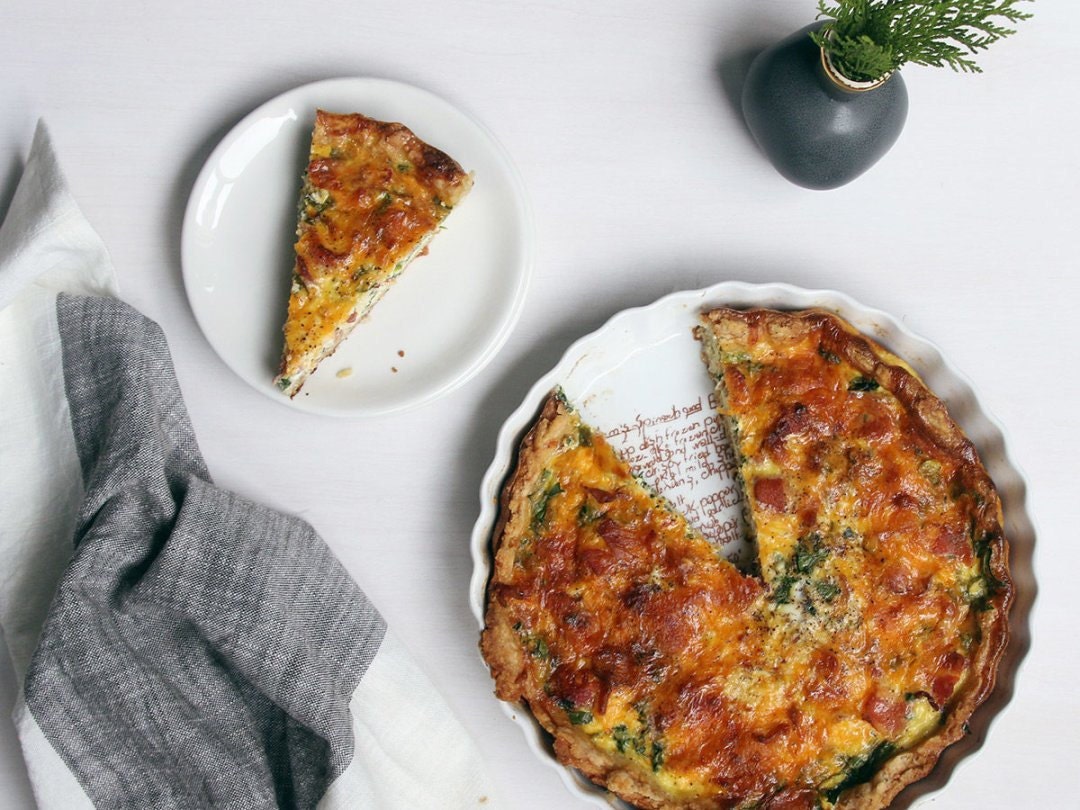 >
Etsy Trend Expert
Dayna Isom Johnson
 is on a mission to master her mother's signature spinach and bacon quiche. The endlessly adaptable crowd-pleaser raises the bar for an indulgent holiday weekend brunch—and can easily accommodate any surplus morsels that remain from the main event. 
See Dayna's recipe here
.
Butter & Brioche's apple and almond olive oil cake on a lace-patterned platter from Ignata Ceramics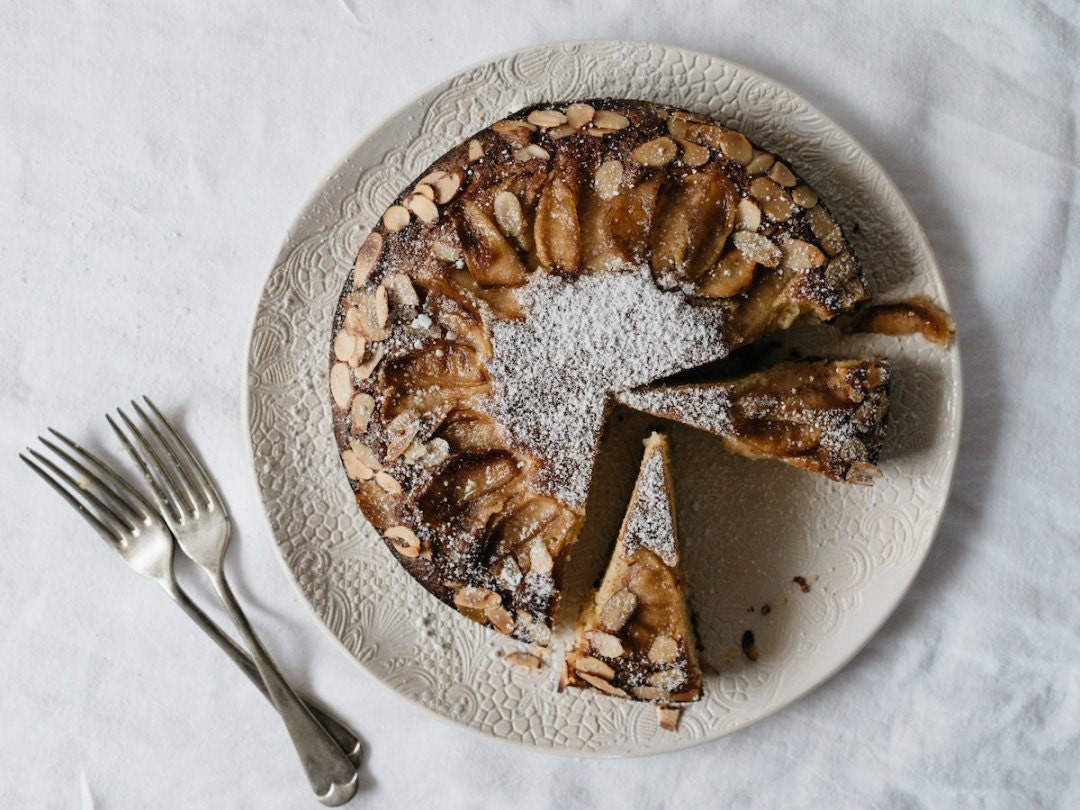 >
On her sweets-centric blog,
Butter & Brioche
, Thalia Ho has explored endless dessert variations (and photographed them beautifully)—but the one she comes back to time and again is this simple stunner: a not-too-flashy, always-satisfying
olive oil cake
topped with apples and almonds. 
See Thalia's recipe here
.