by Rachel Mosely
A ceramics artist shares the cultural inspiration behind her most cherished design, plus a favorite piece from a fellow Latinx maker.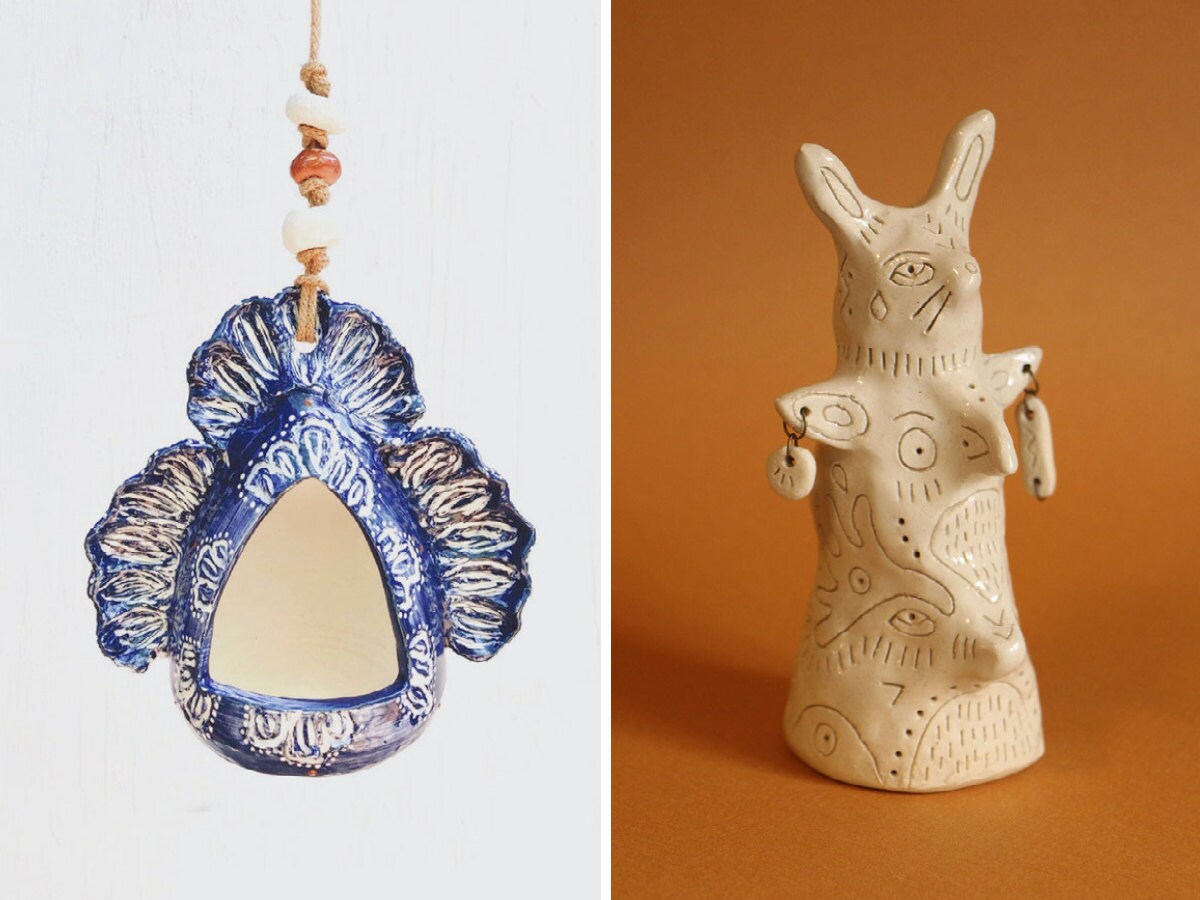 In our One of Mine, One of Theirs series, we tap our seller community to share the finds they're loving most—from their own shops and from those they admire.
One of mine: an objet d'art for an outdoor oasis 
Want to really relish those end-of-summer days? Hang a stunning, sculptural bird feeder from VEQ Ceramics in your outdoor corner, and you'll have the perfect excuse to perch yourself on the porch and soak up the last of the sun's rays. Drawing inspiration from nature's palette and her Mexican roots, LA-based ceramist Vanessa Estés Quintero crafts an eclectic collection of rustic stoneware vessels, rainbow-hued bird feeders, and Raku-fired incense holders that create an earthy ambiance indoors and out. "My husband and I live on a magical bit of land covered with lush avocado and pomegranate trees, oaks and sycamores, and bougainvilleas," says Vanessa. "Naturally, we hear sweet birdsong all day long." After searching unsuccessfully for functional bird feeders that fit their worldly aesthetic, Vanessa opted to make her own.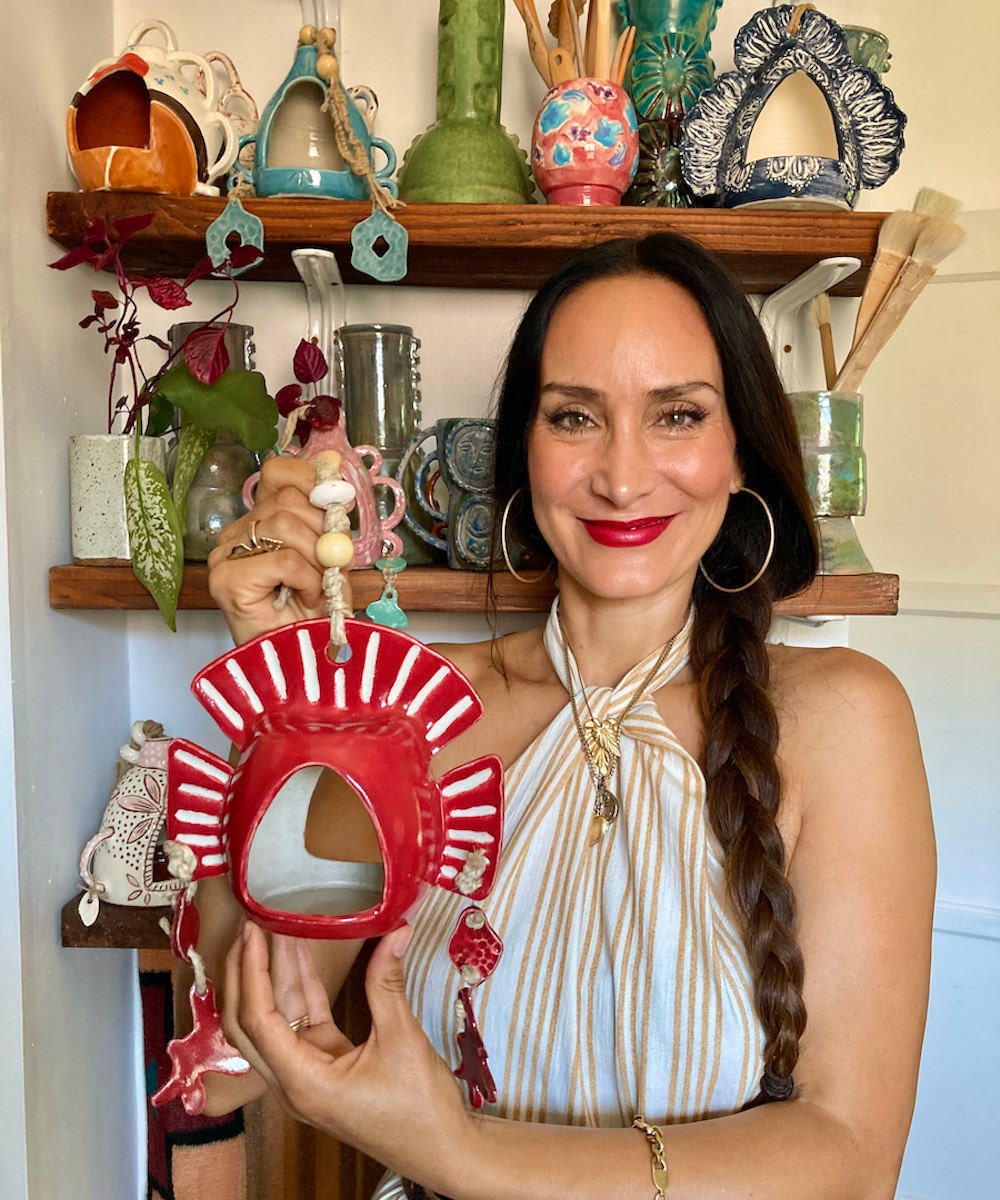 Her favorite—this radiant red feeder that can also be used as an air planter or to house incense cones—stands out with a brilliant pop of color and a shape inspired by the Aztec penacho, or headdress. "I come from a long line of makers," Vanessa explains. "My abuelita, who is 96 and still dances and plays harmonica, is also still sewing and designing, and my mother's incredible artistry has surrounded me since I was a child. I feel very close to my Mexican culture, and find that its energy always reveals itself in my work."
One of theirs: a talisman inspired by tradition
When it comes to outfitting her interiors with equally meaningful pieces, Vanessa finds herself drawn to artists whose work also celebrates their ancestry, like Tijuana-born, Los Angeles-based artist Socrates Medina of Perro y Arena, whose ceramics and textile art nod to the natural beauty of Baja California. "His work is enchanting," says Vanessa. "It feels primal, ancestral, and mystical."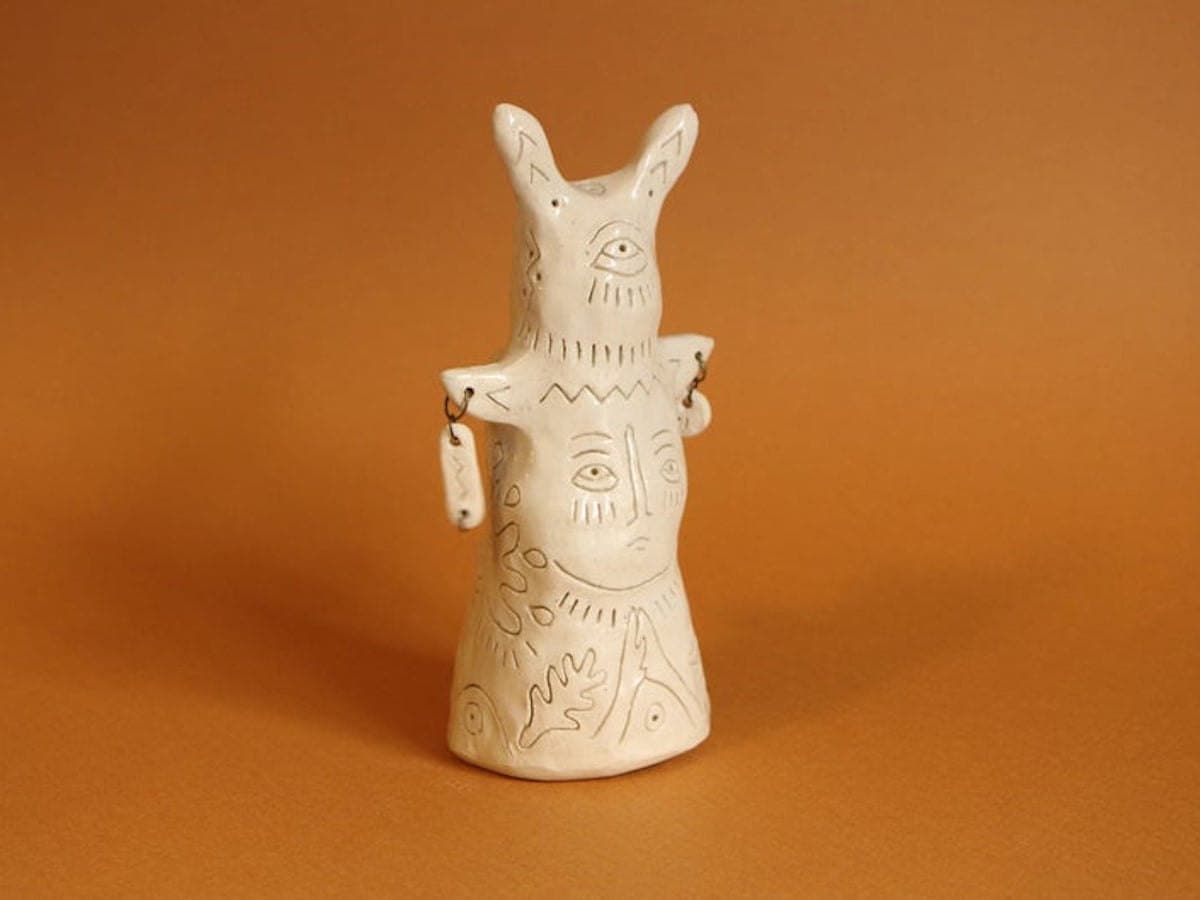 Of his current collection, she's particularly taken with this intricately carved decorative totem. "I love its stark, almost bare aesthetic—the graphic markings, as well as the beautiful earthiness of his unglazed work," Vanessa says. "If his figures live in some otherworldly place, I'd like to go there too and sit with them in ceremony."