by Aleksa Brown
Support a brand-new business—and fall in love with a slew of original designs—when you explore these 2017 arrivals.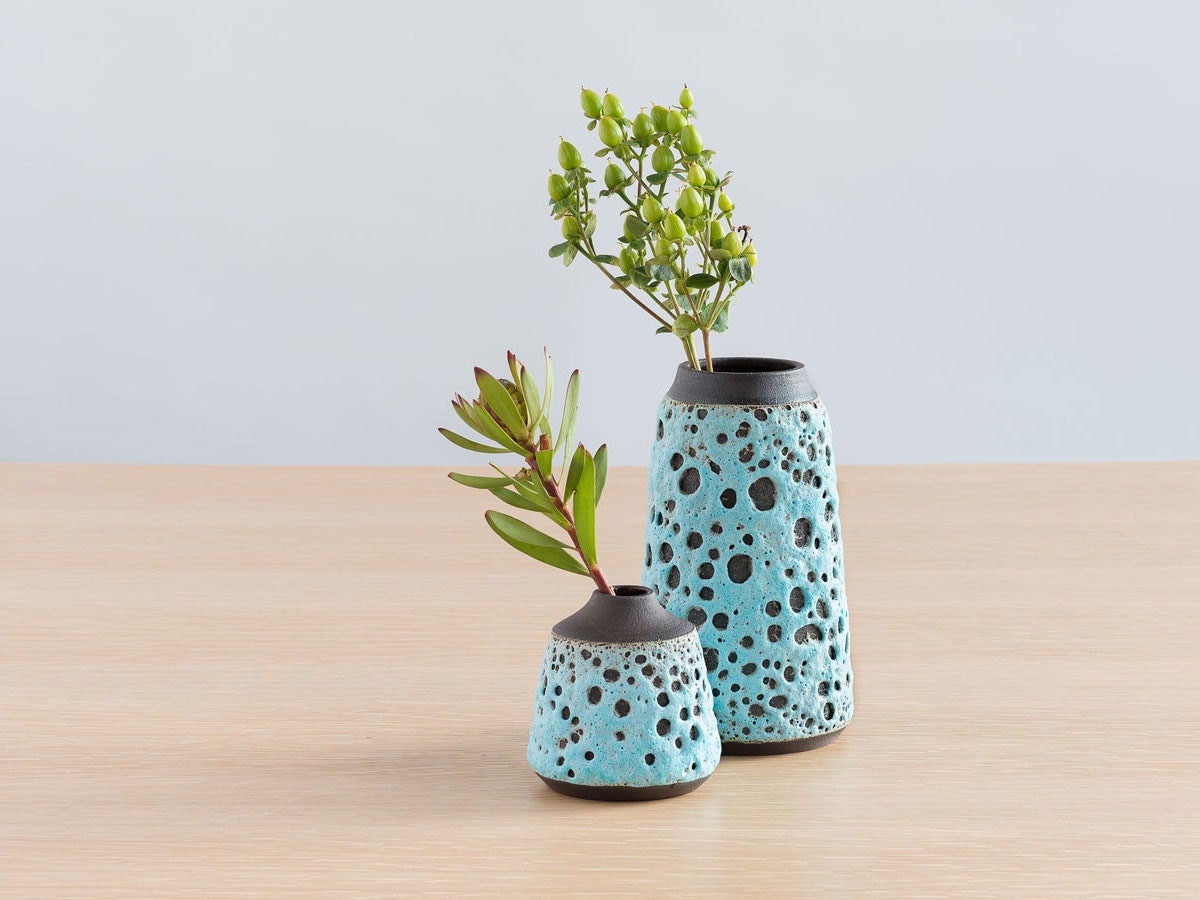 From scoring partnerships with major retailers to
gracing the pages of Vogue
, we've seen Etsy sellers rack up some pretty major achievements over the years. And as exciting as it is to see a shop we love hit it big, we still get a special kind of thrill from discovering
brand-new shops
that are bursting with promise, and watching in breathless anticipation as their careers and follower bases expand. In that spirit—and in celebration of Small Business Saturday®—today we're sharing 40 fresh new businesses that launched Etsy shops in 2017. Browse, buy, and definitely bookmark—these makers and curators are ones to watch!
Home and Living
1.
Freda Made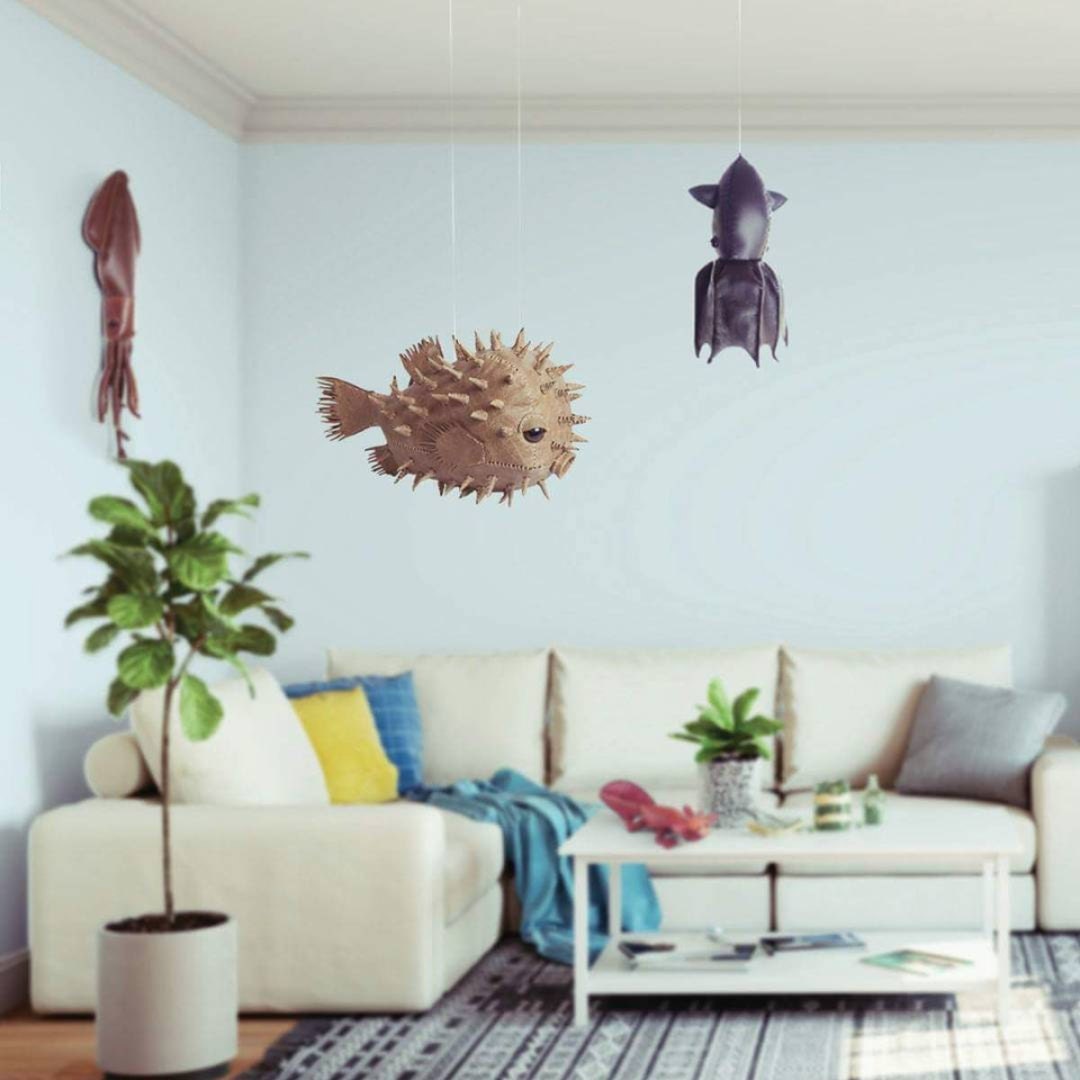 >
For Melbourne-based artist Freda Cheung, the inspiration to start crafting with leather was born from a simple desire to repurpose discarded scraps from the furniture company where she worked. After dabbling in designing coin purses and passport covers, Freda decided to go bigger—and weirder—and make a giant leather squid for her room. Since then, the lifelong ocean lover has created more than 20 species of
leather creatures
. "I've always had this thing for sea animals, because they're just so mysterious," she says. "You can't see them unless you go underwater or go to an aquarium. What I'm trying to do is to bring them into people's everyday lives."
Shop the Freda Made collection.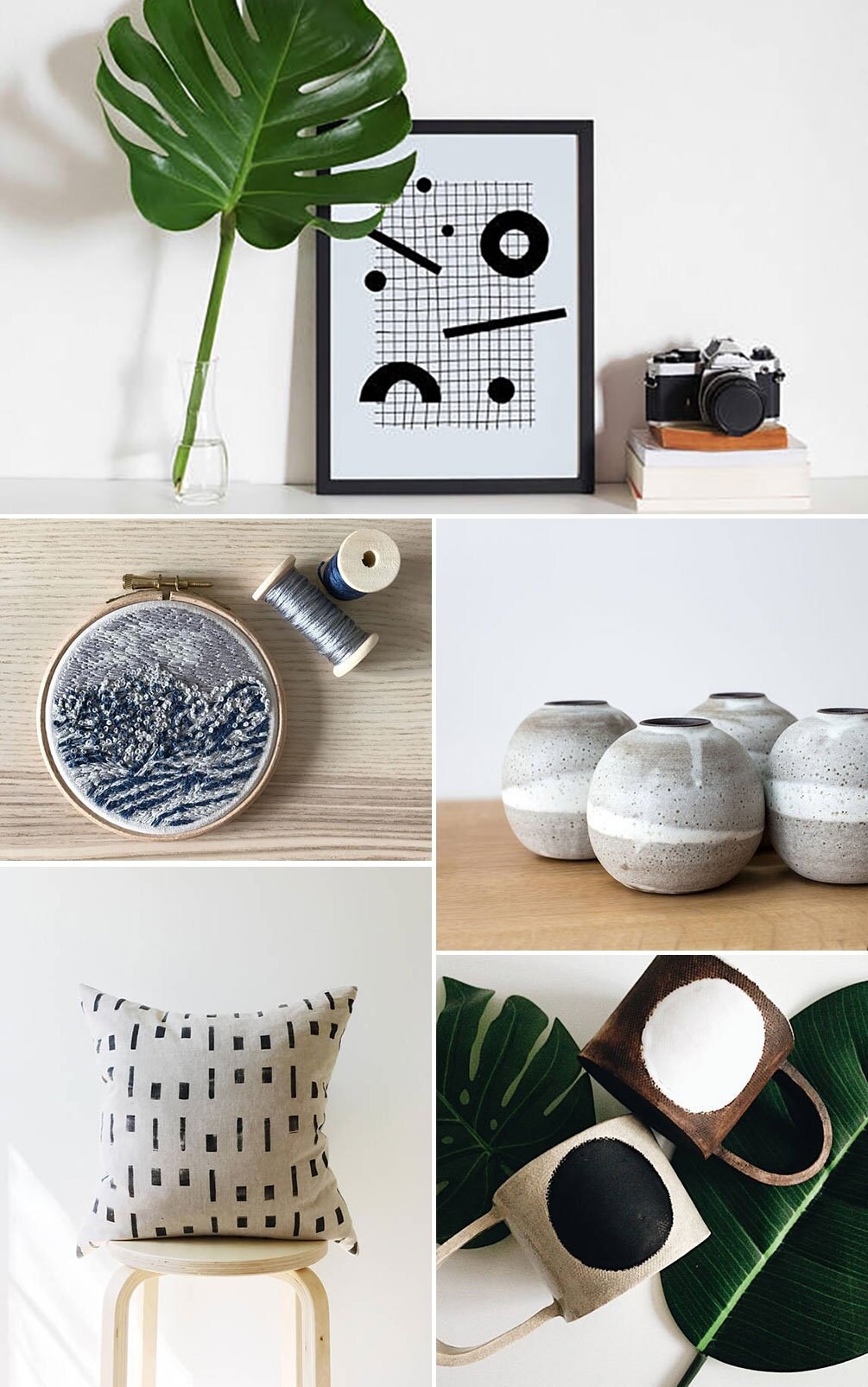 >
2. With a wide selection of art prints, cork planters, and cute little notebooks,
Prints & Goods
is one-stop shopping for home and holiday gifts. 3. Portland, Oregon-based potter Shannon Holt's 
Eso Esto
 line of textured vases give bold bouquets a run for their money. 4. Head to
Jeramica Ceramics
for dreamy boho tableware in earthy hues. 5. We can't get enough of
Juneday Textiles
' hand-dyed and hand-printed pillowcases and tea towels. 6. From crystals to cacti to seascapes, the embroidered motifs in German shop
Krawall & Liebe
will make you want to go on an adventure.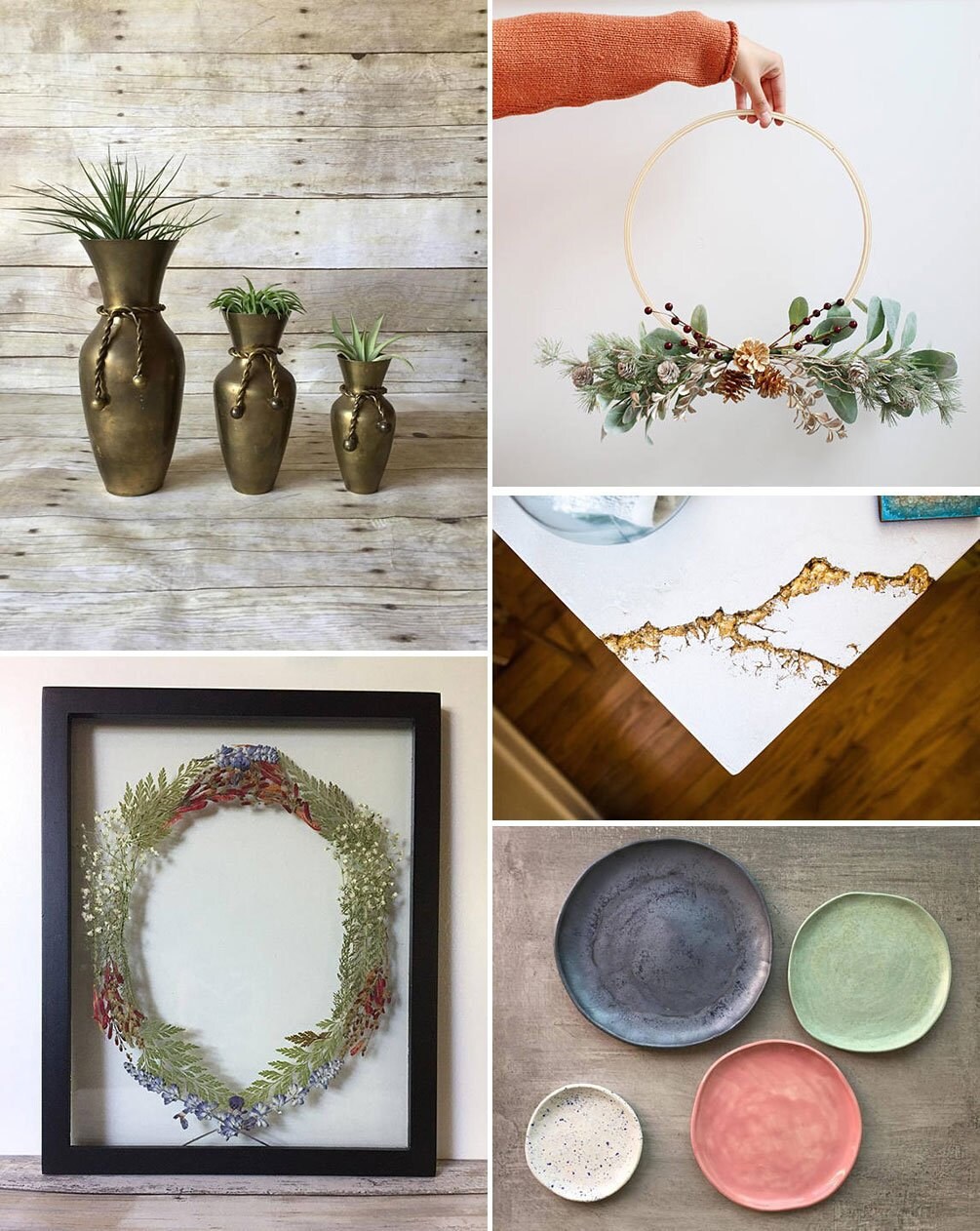 >
7. Fans of vintage home goods take note:
Out There Vintage
serves up some serious finds sourced in New York's Hudson Valley. 8. Add a touch of merry to a minimalist home with an understated wreath from
Rose and the Fox
. 9. Inspired by Kintsugi, the Japanese art of mending broken ceramics with gold,
Luker Made
's concrete coasters and console tables feature elegant metallic flourishes. 10. Whether you're throwing a dinner party or enjoying weeknight leftovers, you can't go wrong with the organic shapes and mottled glazes of 
Mr. Bowl Ceramics'
dishware. 11. Bring a bit of nature indoors with help from
The Flower Sundry
, a Boston-based shop specializing in botanic art.
Fashion and Style
12.
Bandito Vintage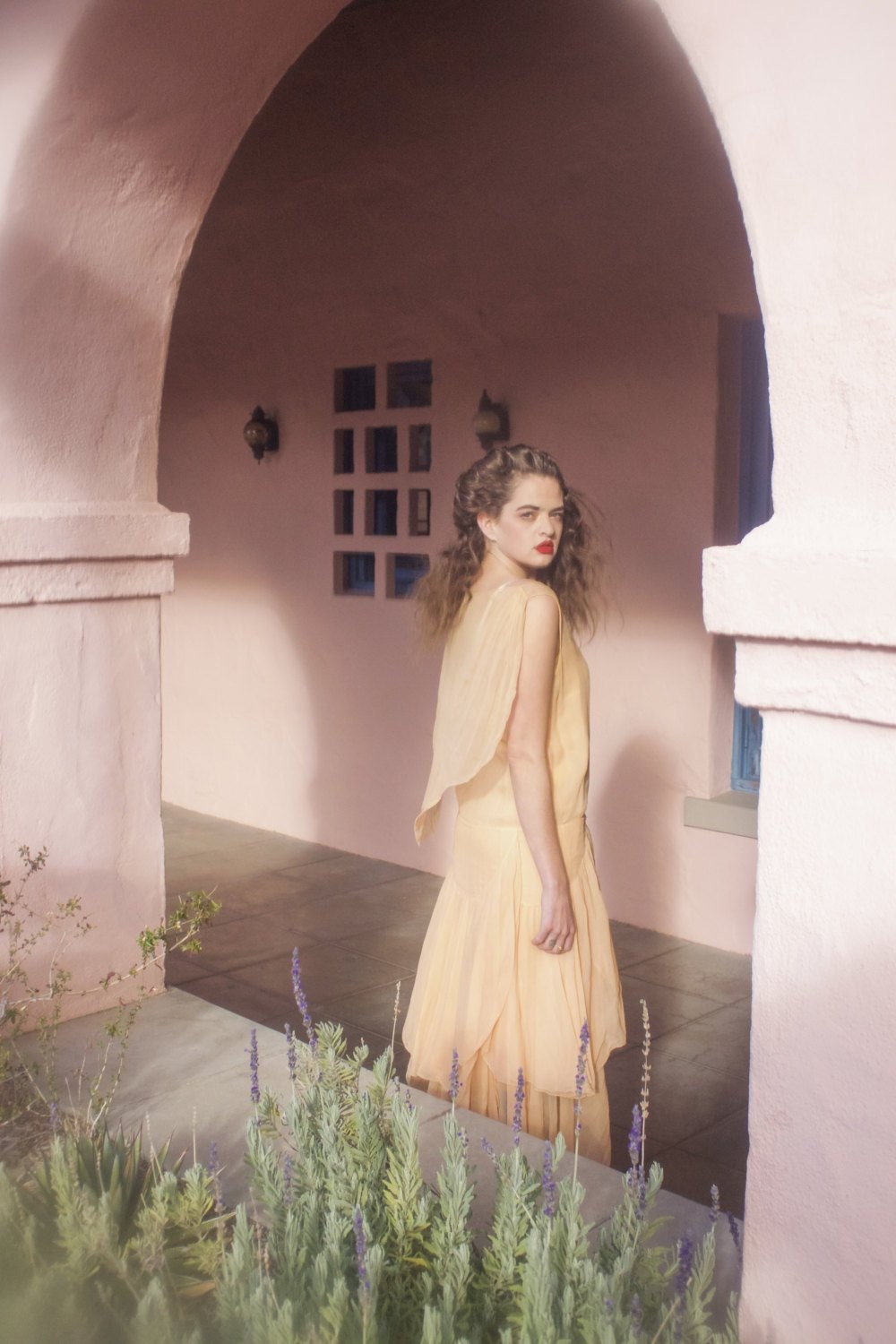 >
As
Bandito
founder Katie Petersen will tell you, her foray into opening an Etsy shop came after years of experience working in retail—from Buffalo Exchange to Barneys New York—and time spent on the road, traveling, meeting people, and reflecting on her values. "I realized that, for me, rejecting consumerism wasn't about rejecting all stuff forever and ever," she says. "It meant collecting with intention."
Shop the Bandito Vintage collection.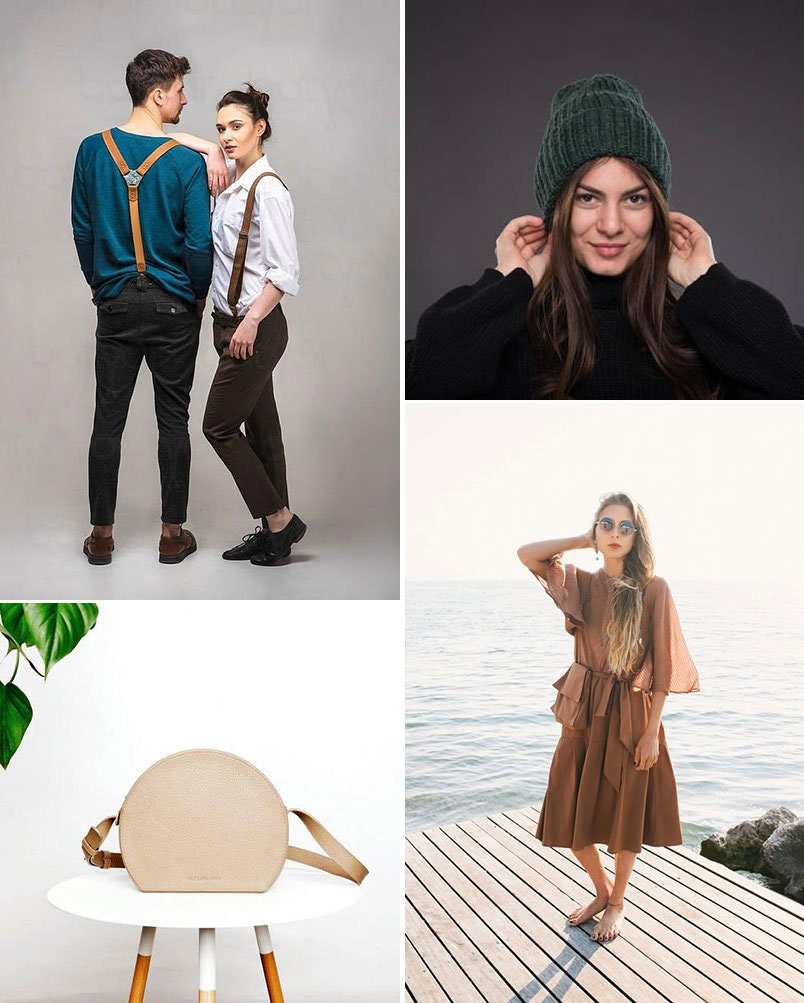 >
13. There's a suspender for every occasion in
Batyar Accessories
' collection. 14. Keeping cozy means keeping chic with knitwear from
Tulip Knit Atelier
. 15. Style scouts will want to keep an eye on
Aglae Concept
, a fashion line made in Italy and founded by a former architect for Christian Dior. 16. With four fresh handbags in three chic colors, the Nashville-based line 
ELT Collective
 is edited to perfection.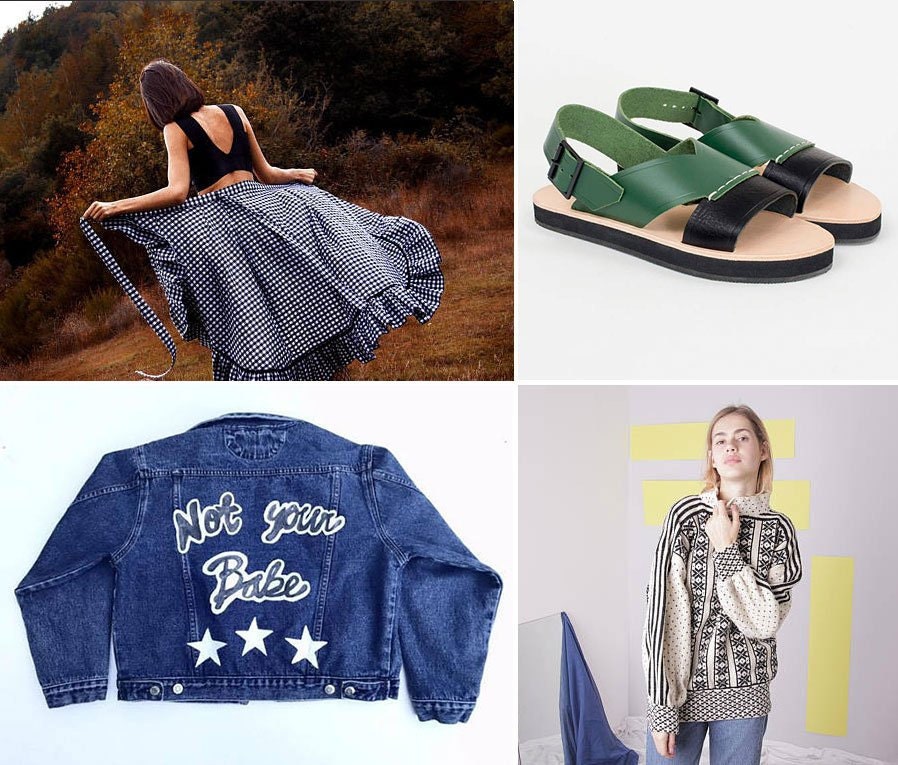 >
17.
Just a Suit
's timeless wrap skirts transcend seasons—style with tights and a sweater now, or throw one on over a swimsuit come summer. 18. Slip your feet into a pair of handmade sandals from
Pam Left Pam Right
—and start planning your next warm-weather vacation, STAT. 19. Find oversize sweaters, sporty, '90s-era tracksuits, and more at Poland-based vintage haven 
old wool.
20. Perfectly distressed and embellished vintage denim is surprisingly hard to come by, but luckily
SJDENIM
has a covetable supply at the ready.
Jewelry
21. Liz Lau Studio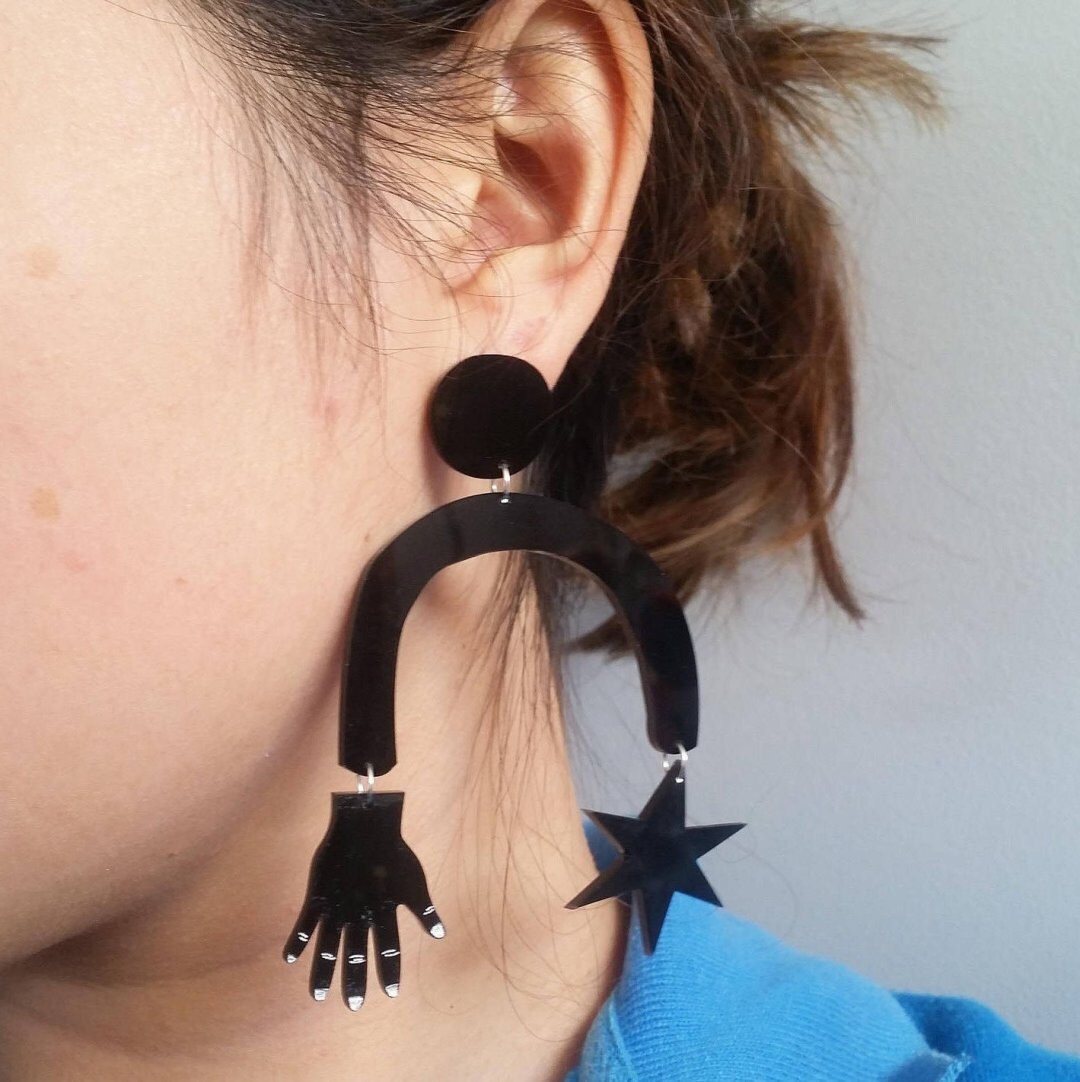 >
Sydney, Australia-based Liz Lau trained as a laser cutting technician and an assistant to other jewelry designers before going all in on her own jewelry line, crafting unconventional statement pieces in celebration of hairy legs, freed nipples, and bucked expectations. "I wanted to create a platform to showcase and celebrate these features because there's beauty in the imperfect," she says. "I have so many more ideas brewing in my mind, and I cannot wait to keep learning and playing!"
Shop the Liz Lau Studio collection
.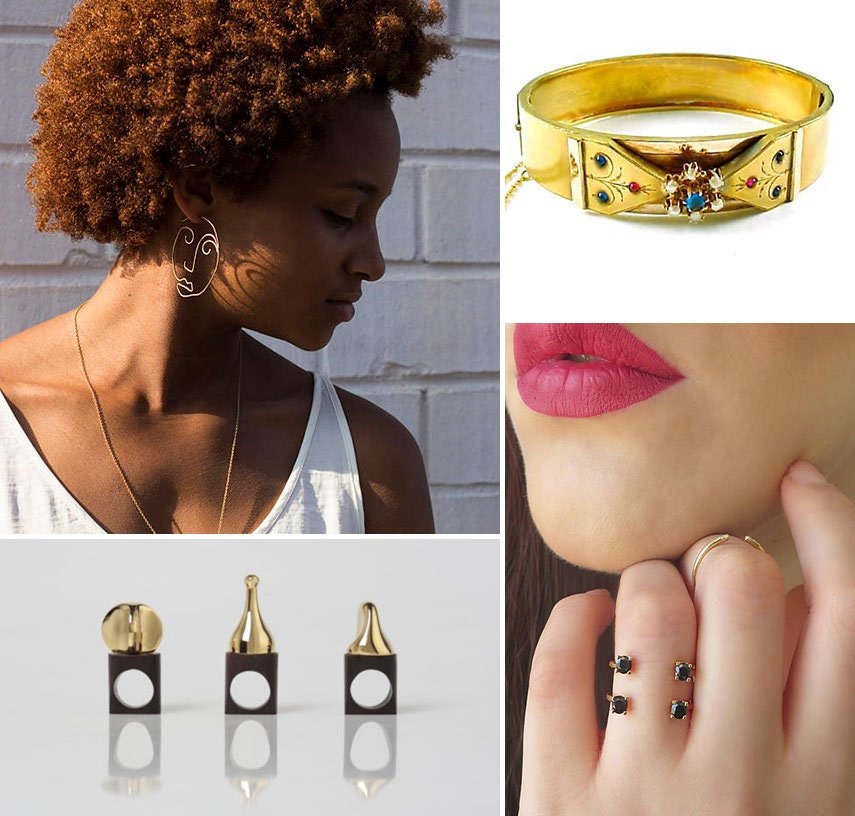 >
22. Browse 
Tal Avishai Jewelry
for a winning combination of shiny brass and surprising shapes. 23. Hunting for vintage jewelry just got easier with the opening of
br2too
—a shop founded by a longtime jewelry dealer with an eye for period pieces and collectibles. 24. Fun fact: The Greek jeweler behind
Zac de Gal Fine Jewelry
has more than three decades of experience bringing his modern fine-jewelry designs to life. 25. Take mindfulness to luxe new levels with precious-metal pocket pebbles and spinner rings from
C Garnett Designs
.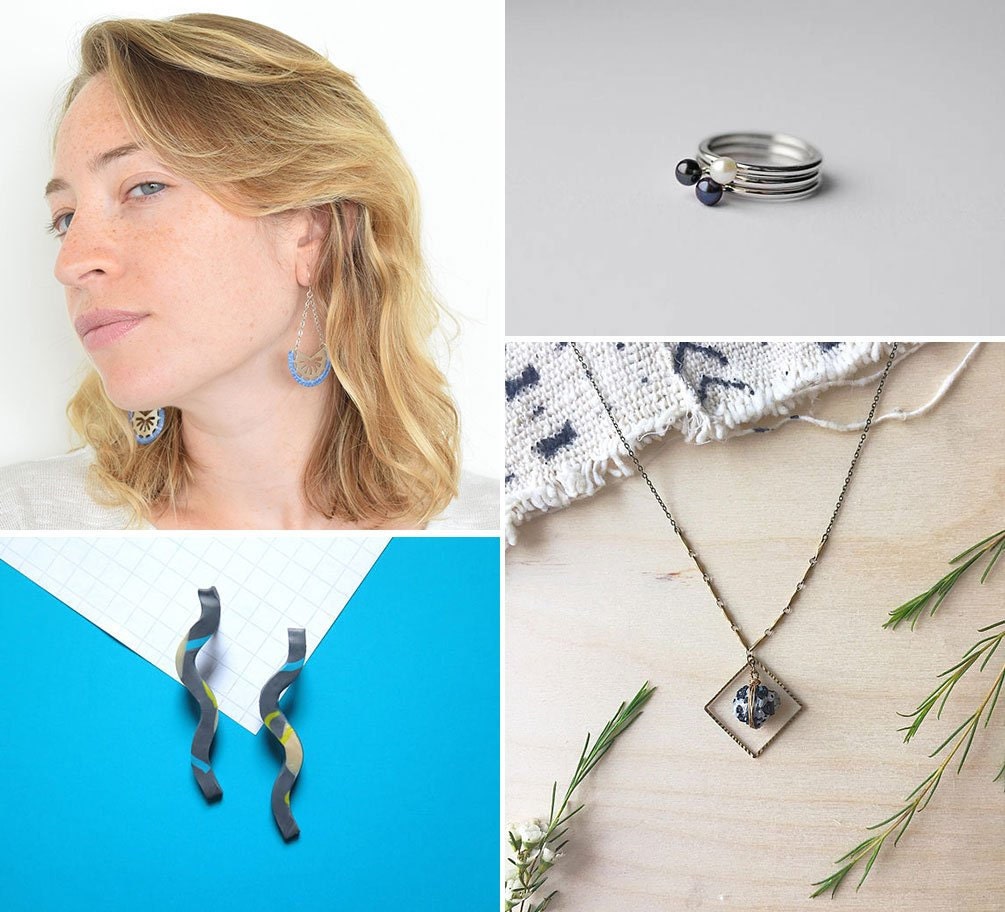 >
26. The earrings and necklaces in
Lee Narkis
' unique crocheted collection connect the dots between traditional and modern techniques. 27. "Koval" means metalsmith in Ukrainian, and
Koval Jewellery
does the name justice with dozens of delicate pieces made from silver and gold. 28. Hand-picked crystals are the secret ingredients in
Sable Jewelry
's stunning necklaces. 29.
Baked By Lou
's colorful clay jewelry—much of which recalls the motifs of the
Memphis design movement
—is made in Cardiff, Wales.
Gifts
30. Bonita Ivie Prints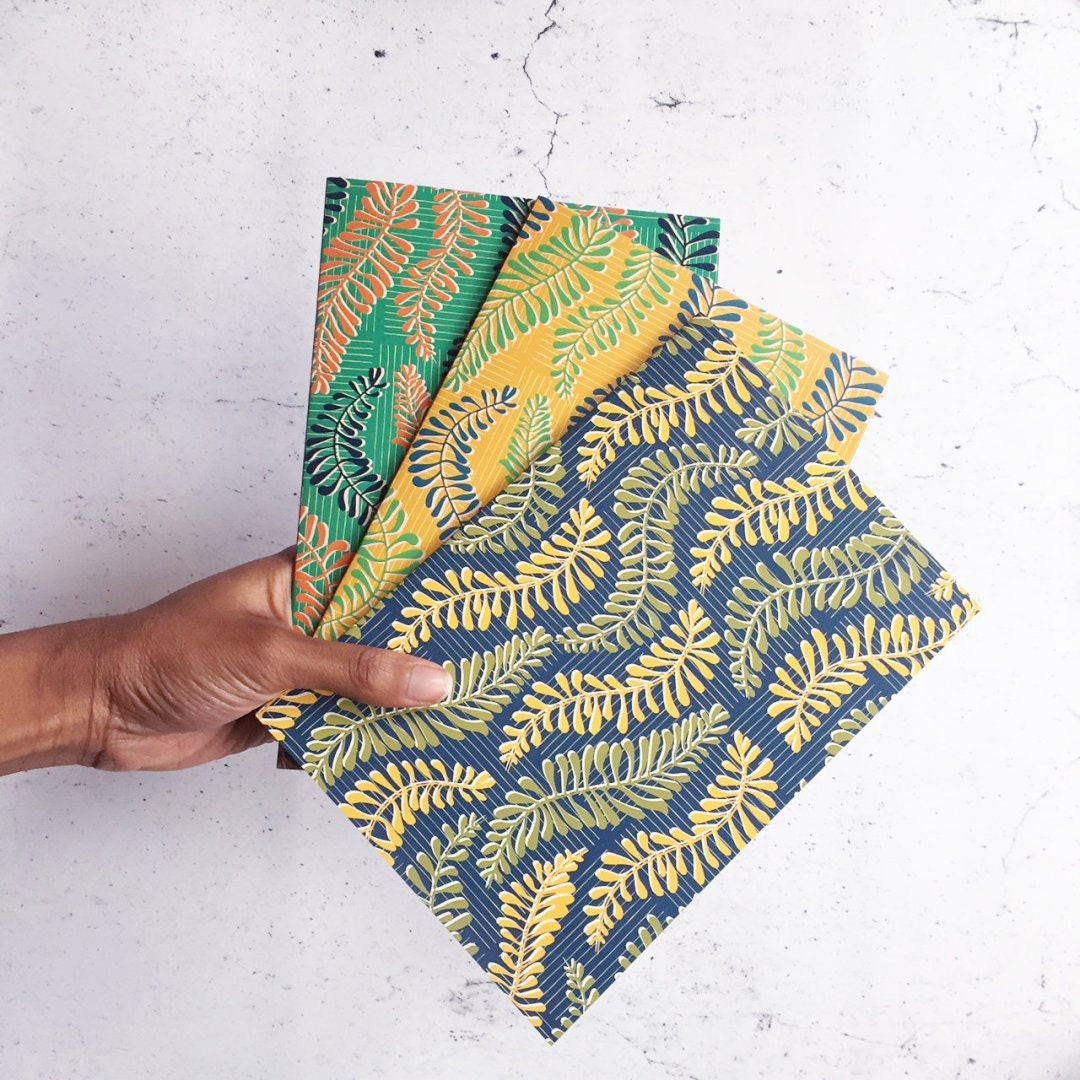 >
Bonita Ivie Prints
is a testament to the notion that if you can't find what you're looking for, making it yourself is the way to go. That's exactly what happened for London-based graphic designer Bonita Ebuehi. "Upon searching for fun stationery that didn't have the typical polka-dot, floral, or pastel designs, I saw a gap in the market for African print-inspired stationery," Bonita explains. "I began to draw up designs influenced by traditional West African patterns and opened my Etsy shop to sell them in January 2017."
Shop the Bonita Ivie Prints collection
.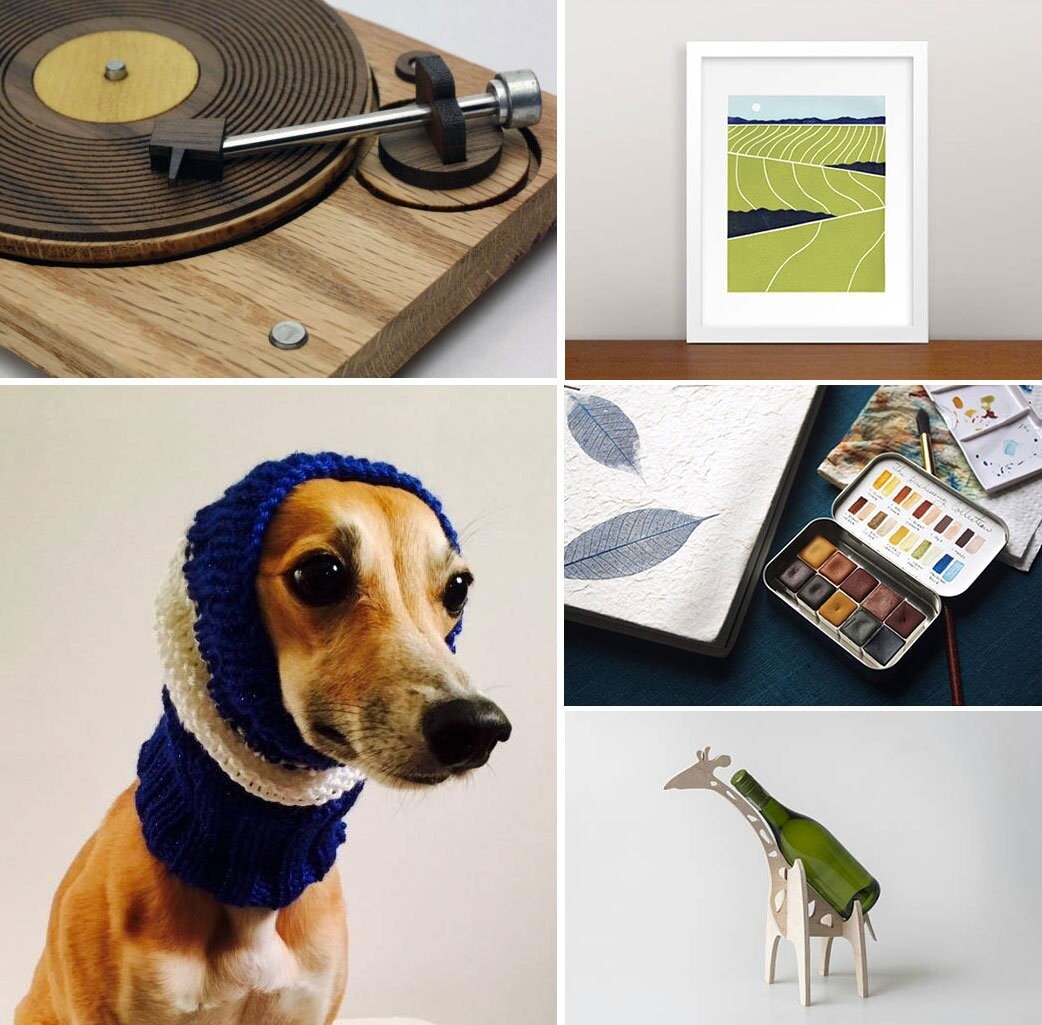 >
31. Celebrate nostalgia with miniature wooden tape decks and turntables (and full-scale replicas of cassettes) made by the California creative behind 
1980 Who
. 32. Linocut art prints from
Ink + Craft
 deliver a dash of color to the kitchen or office. 33. Add another layer of inspiration to art making with handmade watercolor paints from Virginia's 
Hushwing Watercolors
. 34. Surprise and delight all holiday season long with
Native Decor Store
's quirky plywood animal wine holders—aka the
perfect hostess gift
. 35. Keep your favorite canine cozy with a hand-knitted sweater from
Whip Knits Dog Sweaters
.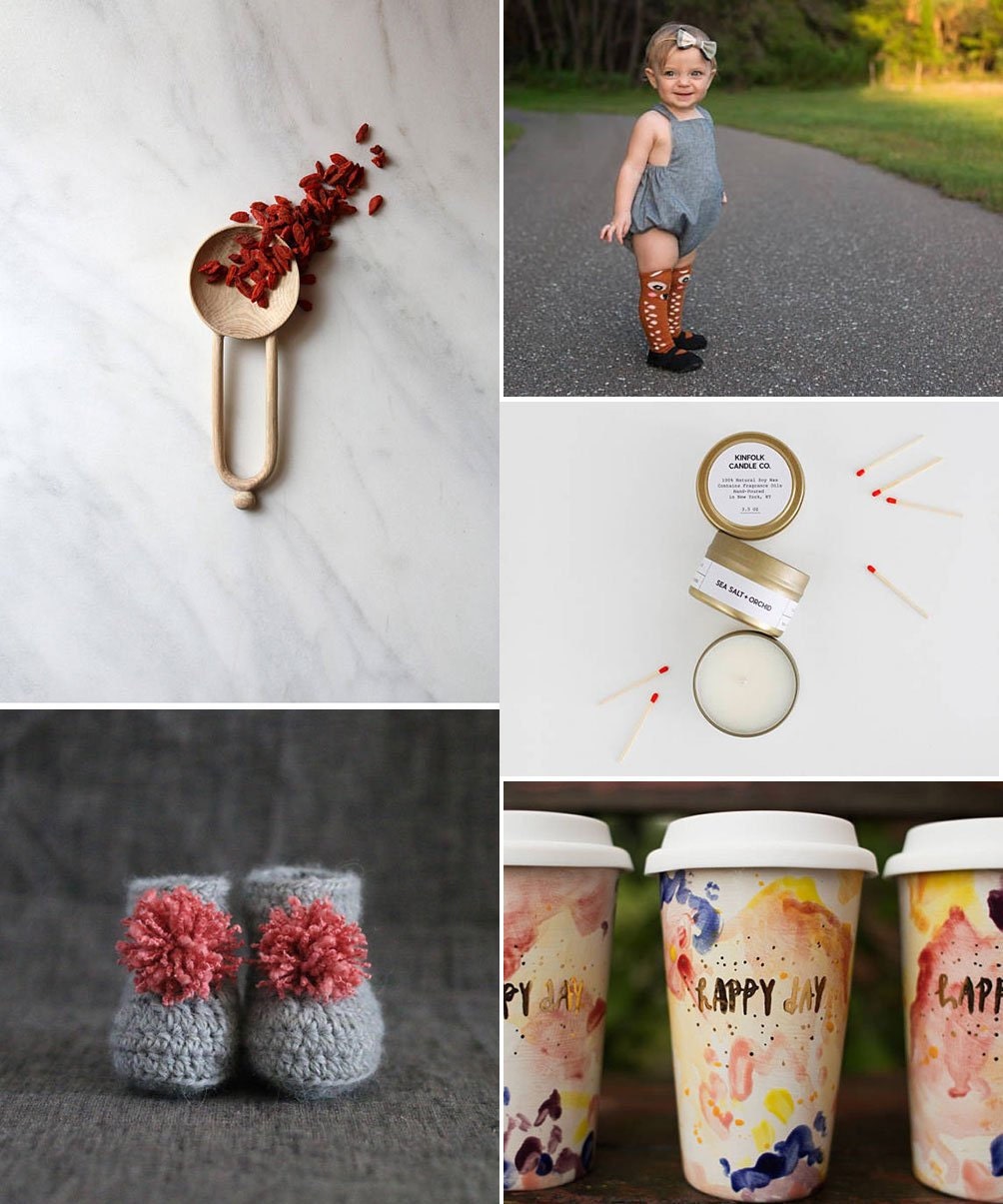 >
36. Hand-carved spoons from
Studio Arbor
are one of a kind, just like your gift recipient. 37. Shop cute and cozy things for tiny humans at North Carolina-based 
Bleubird Knits
. 38.
Scavenge and Bloom
's sweet ceramics speak to coffee lovers, plant lovers, and animal lovers alike. 39. Stock up on adorable rompers and bibs from the mother and maker behind 
Sweetly be Yours
. 40. Looking to set a holiday mood? Light a scented soy candle (in mistletoe, apple bourbon, or evergreen) from New York's 
Kinfolk Candle Co
.