From handmade deck chairs to spectacular fire pits, start porch-sitting season off right with unique outdoor furniture and more al fresco finds.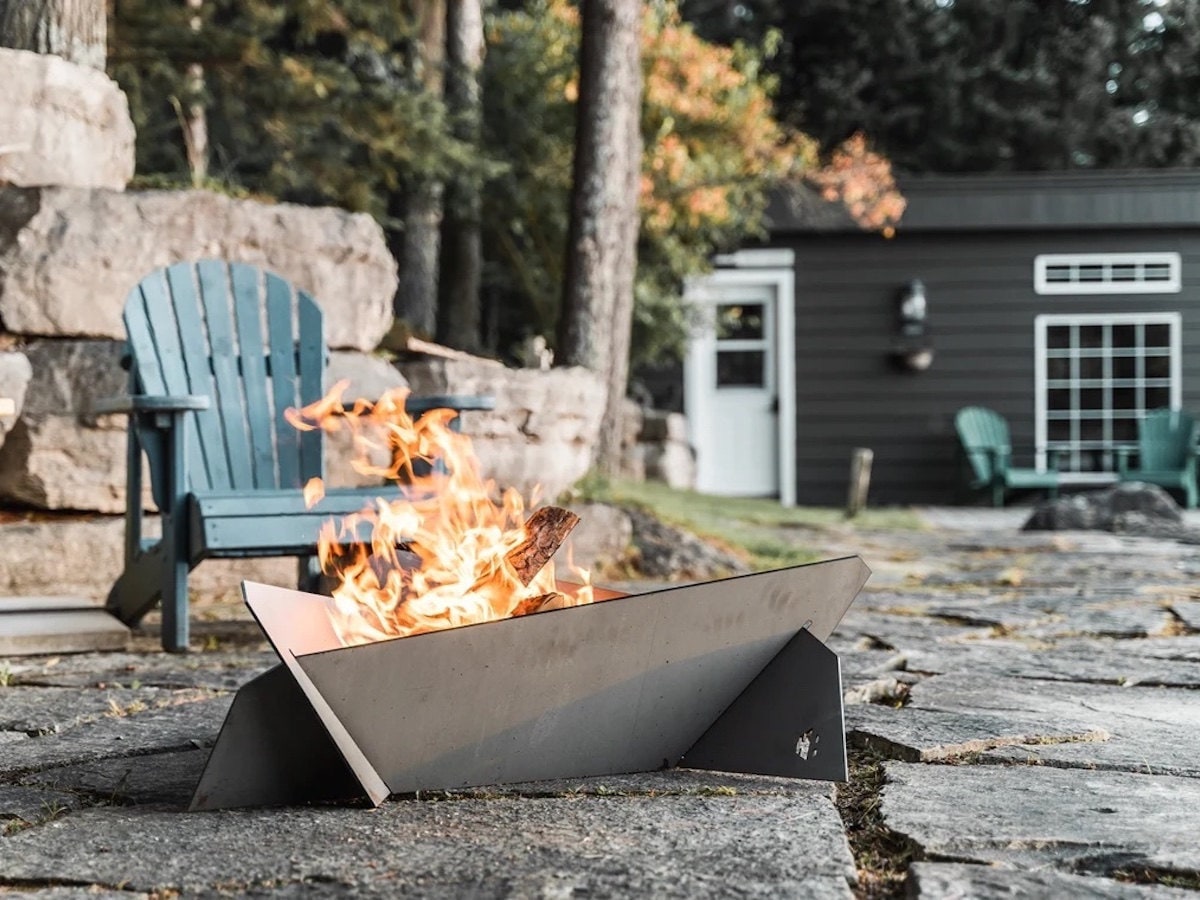 Here comes the sun! As the weather heats up, we're all about finding ways to bring our personal style into the great outdoors—or at least our own backyards—with one-of-a-kind finds designed to be enjoyed in the open air. From unique outdoor furniture and grilling must-haves to cheerful patio decor ideas, we've zeroed in on the essentials you need to kick off the summer season on your own note. Read on for our top finds for how to decorate a patio and so much more.
Outdoor furniture
Looking for the best place to buy outdoor furniture? Call off your search! Etsy is brimming with talented woodworkers and expert furniture builders ready to help bring all your patio decor ideas to life.
Colorful folding chairs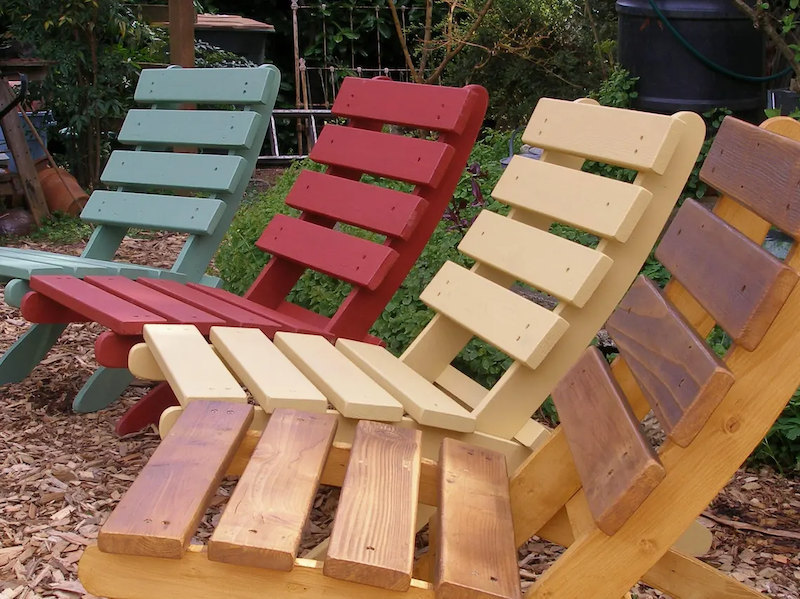 SHOP: Colorful cedar folding chairs from Laughing Creek, $249 each
Handcrafted from sturdy cedar and stained in your choice of nine stunning shades (hello, barn red!) these easy-to-store seats provide the perfect perch for lounging around the campfire with loved ones.
A circular coffee table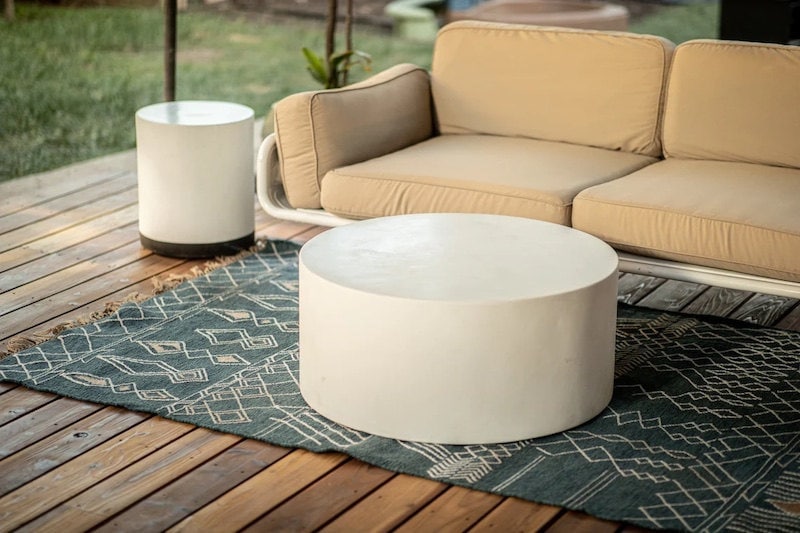 SHOP: Round concrete outdoor coffee table from PCD, from $1,600
Gather round! This concrete coffee table is sleek, modern, and minimal—and just happens to boast some serious surface area, so it's prepared to support even your most impressive charcuterie board.
An upholstered outdoor furniture set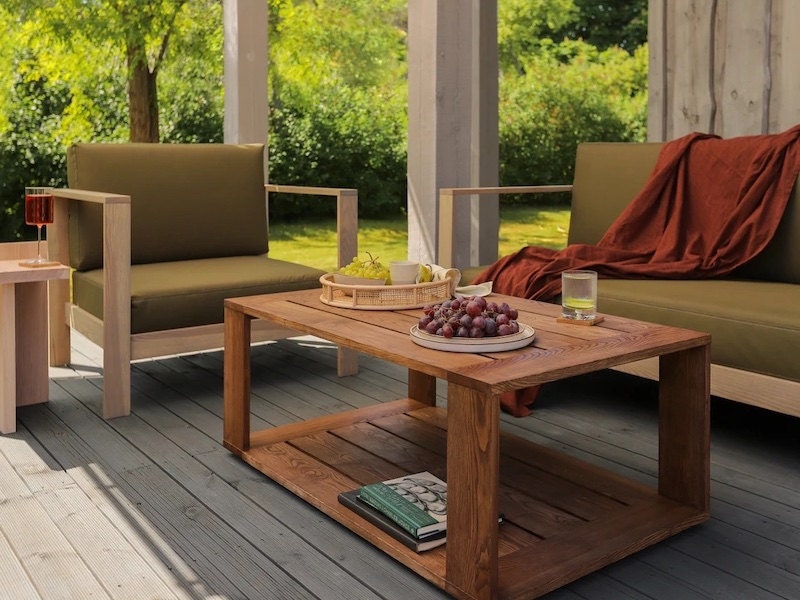 SHOP: Upholstered armchair and matching bench from Black Stork Living, $1,970
Make room for the whole crew to get comfy with a cushioned bench and coordinated armchair set constructed from ash, teak, or redwood. Love the look of the table too? You're in luck.
Garden go-to's
Calling all green thumbs! Take your backyard garden to new heights with something special for your plant (and animal!) friends.
A planter with personality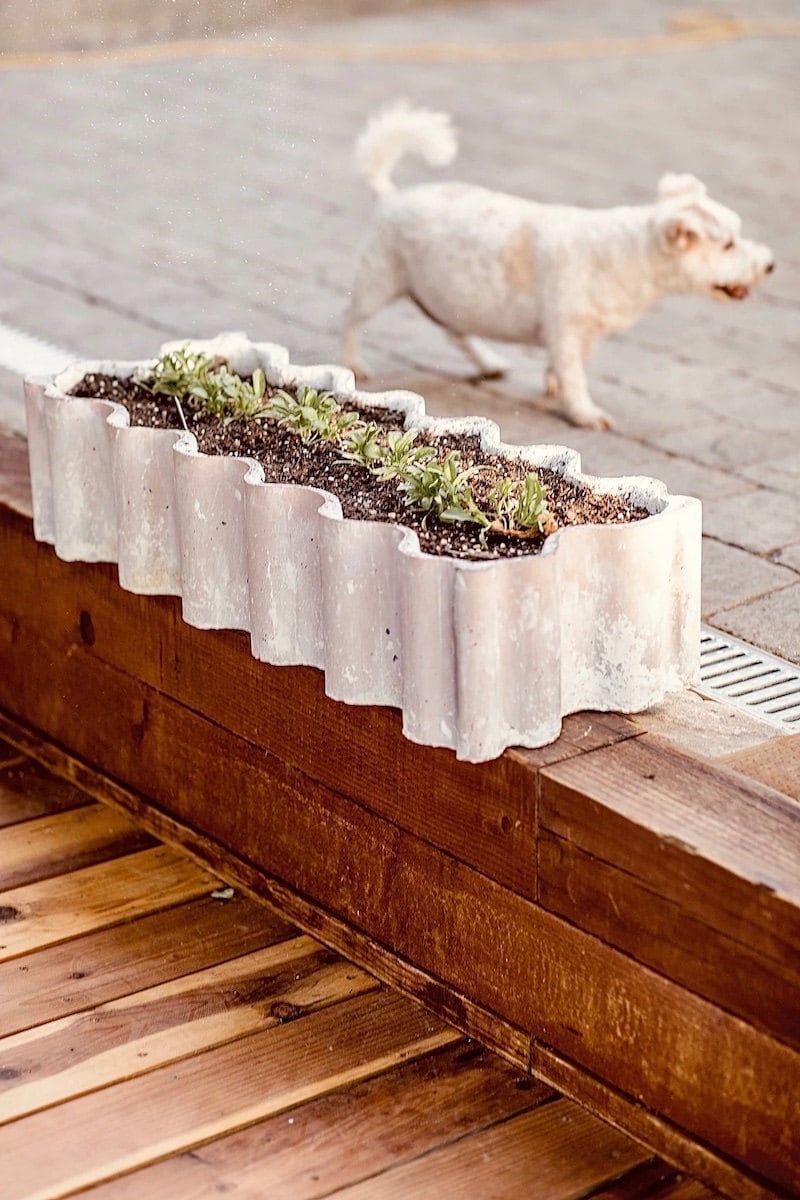 SHOP: Concrete scallop-edged planter from PCD, from $275
The undulating edge of this concrete scalloped planter adds just the right amount of interest to your outdoor oasis without threatening to overpower your pretty perennials.
An eye-catching garden charm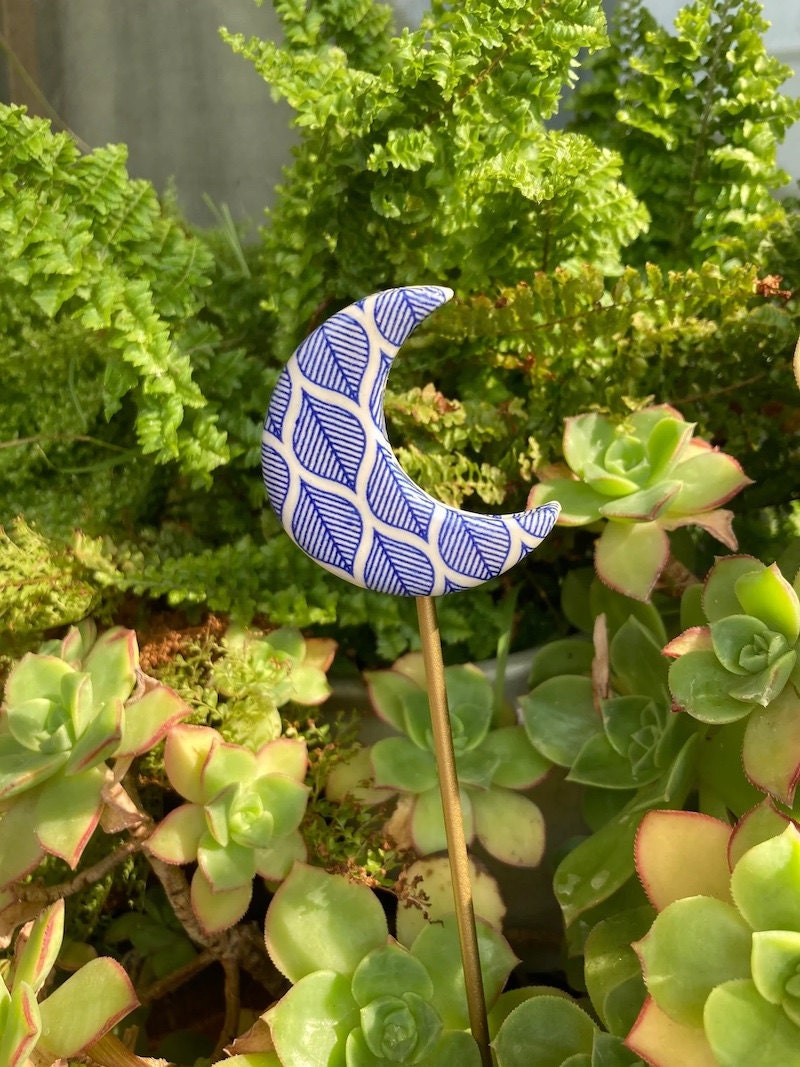 SHOP: Ceramic blue moon plant stake from Karing Vibes, $18
Want to gussy up your greenery? Opt for a colorful ceramic plant stake to bring a pop of extra color to your prize-worthy veggie patch or trusty windowsill herbs.
A DIY chicken coop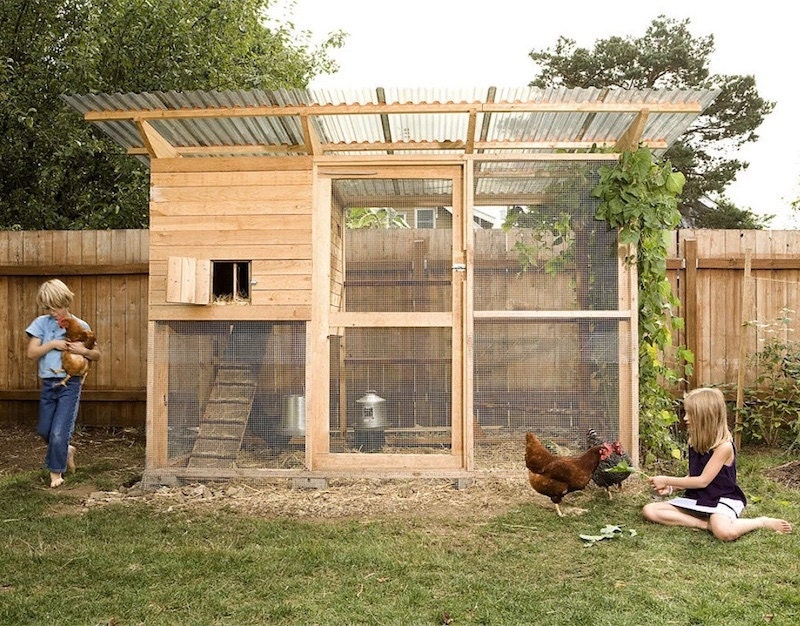 SHOP: DIY chicken coop PDF plan from The Garden Coop, $30
Build the chicken coop of your dreams with this egg-cellent downloadable guide to cultivating a clucking paradise. Packed with photos, detailed diagrams, and beginner-friendly step-by-step instructions, this comprehensive 45-page manual will have you crowing with success in no time.
Grilling essentials
Whether you're team hotdog, hamburger, or veggie kebab (no shame!), level up your grill game with finger-licking seasonings and stylish accessories that'll have you looking for any excuse to bust out the charcoal.
A hardworking apron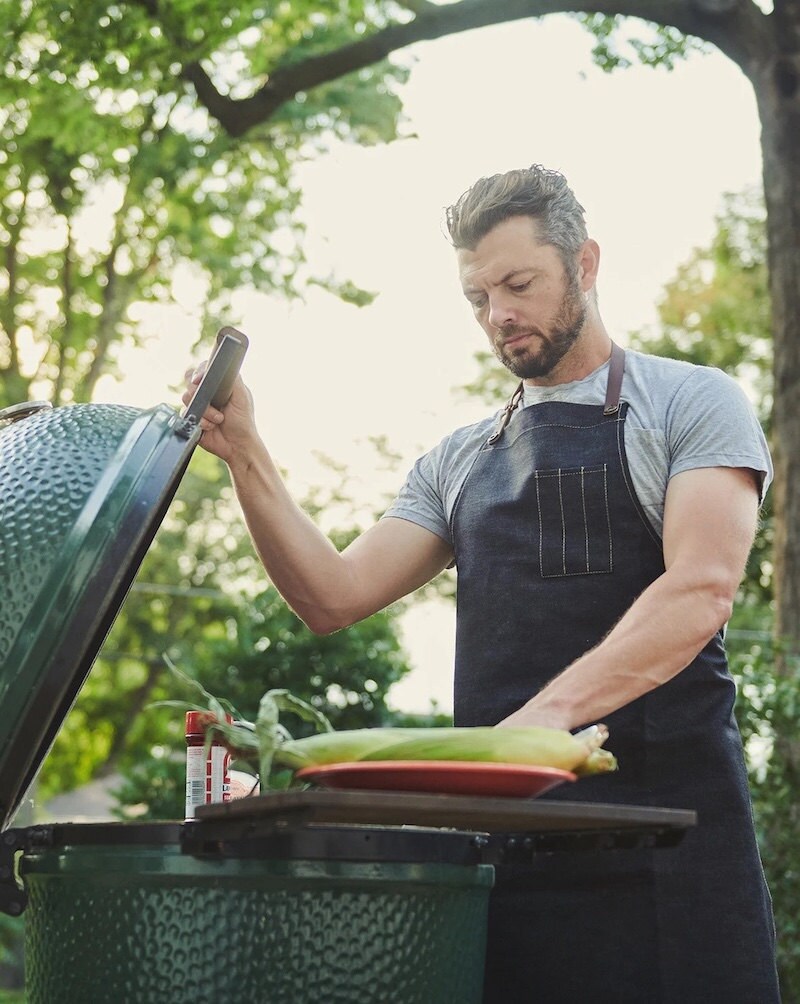 SHOP: Unisex denim grilling apron from Artifact Bags, from $80
Cut from durable denim and finished with polished brass hardware, this unisex apron can weather even the most egregious of accidental ketchup-related incidents—and look good doing it.
A gift-worthy spice set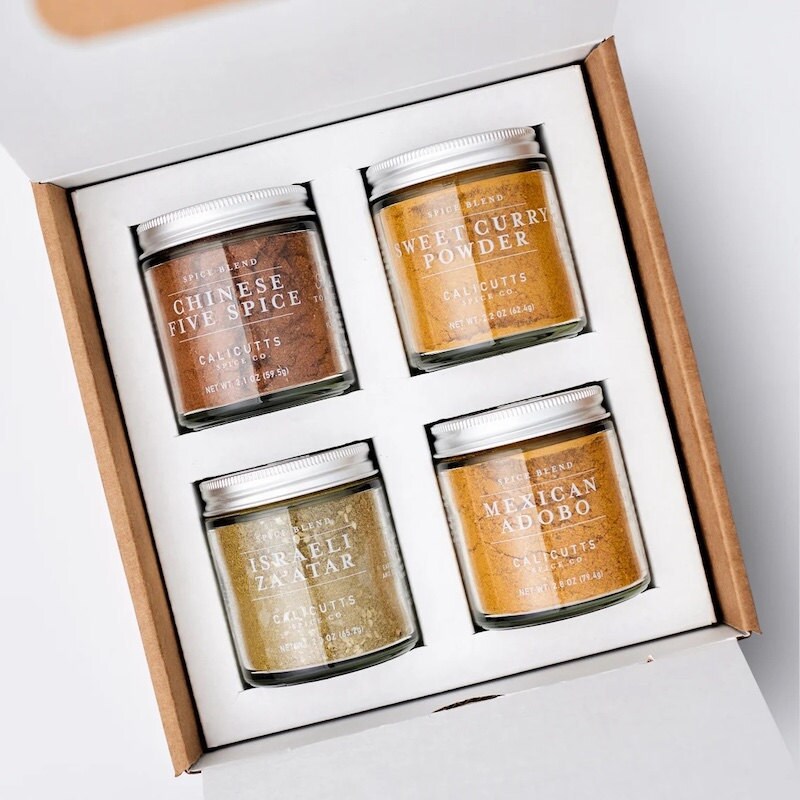 SHOP: Travel-inspired spice blend set from Calicutt's Spice Co., $40
Make any at-home meal more interesting in a shake with this travel-inspired set of popular spice blends featuring Sweet Curry Powder, Mexican Adobo, Chinese Five Spice, and Israeli Za'atar. Cue the mouthwatering!
Gorgeous grilling tools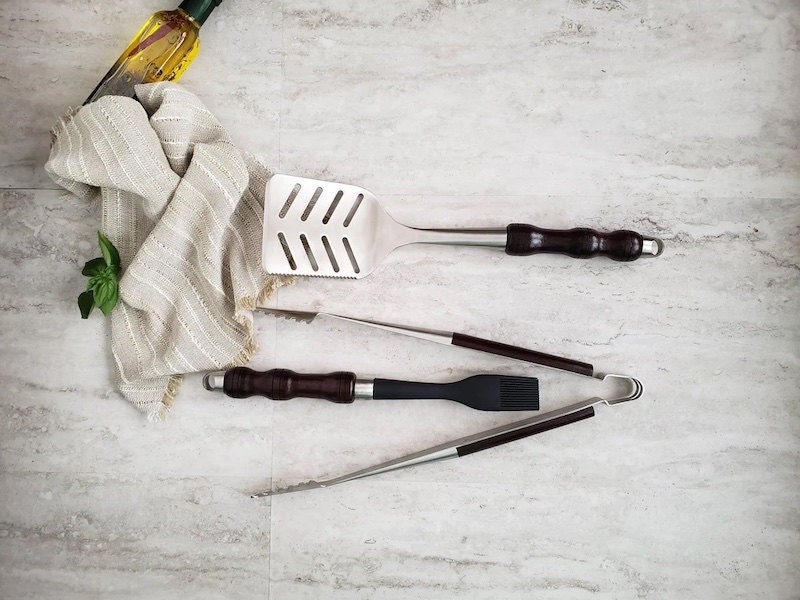 SHOP: Three-piece grilling tools gift set from My Old Whiskey Workshop, $120
Flip, flip, hooray! Cook burgers like a pro with an assist from this handsome three-piece set of heavy-duty grill tools complete with wooden-handled, stainless steel spatula, tongs, and silicone basting brush.
Fire pit inspo
Fact: Some of the warmest summer memories are forged around the campfire. From swapping spooky ghost stories to roasting s'mores, ending the night around an open fire (sipping whiskey, optional) is always a good idea.
A sleek steel fire pit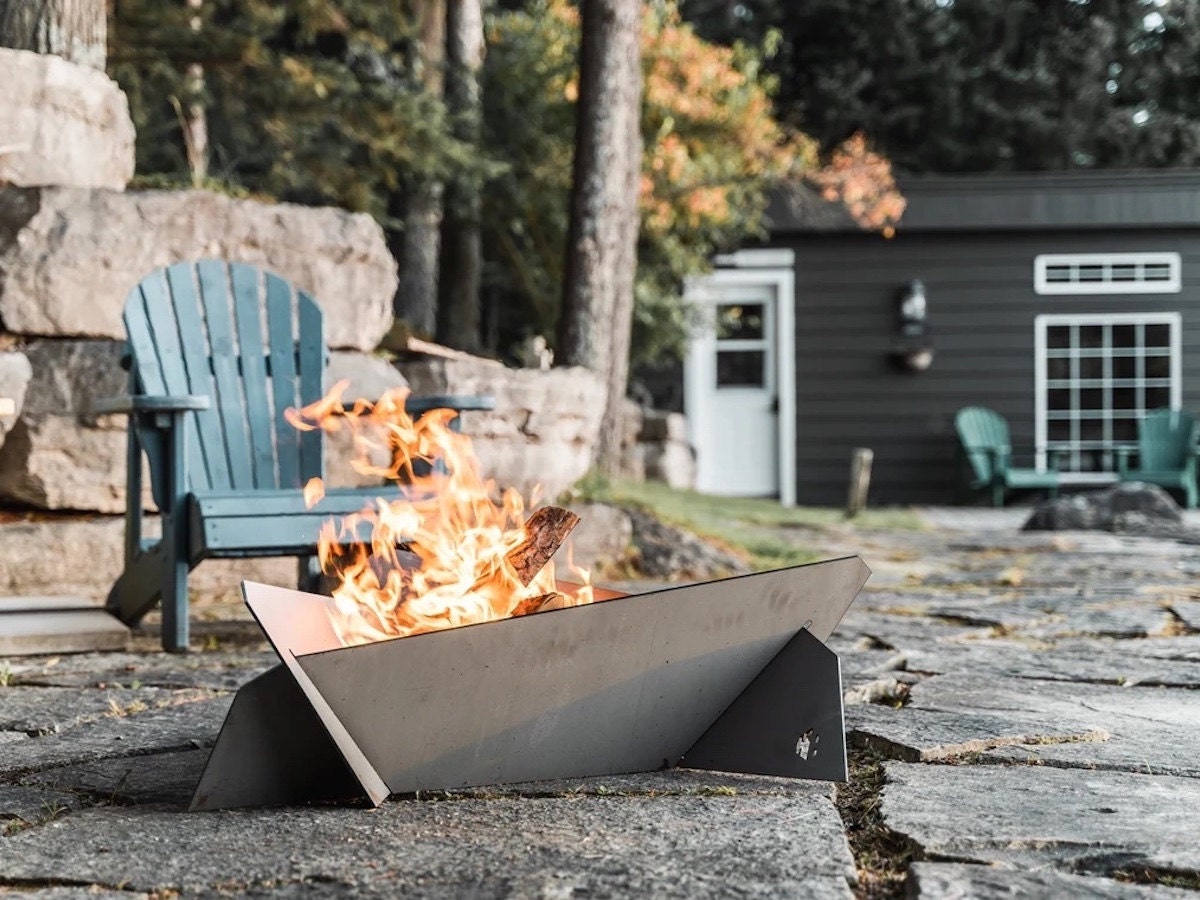 SHOP: Triangular steel fire pit from HBee Fire, $368
We love the simple, streamlined design of this low-profile triangular fire pit that's easy to assemble and easy on the eyes.
A fire pit with legs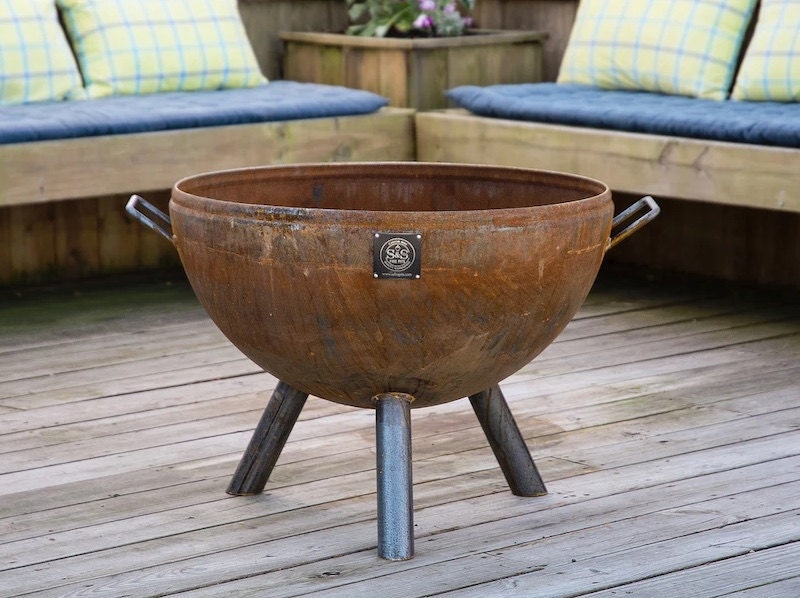 SHOP: Round fire pit with tripod legs from S&S Fire Pits, $920
Looking for a little elevation? This round steel stunner—complete with handles and a built-in drain hole to keep out water—sits almost two feet off the ground on sturdy tripod legs.
A fire pit tower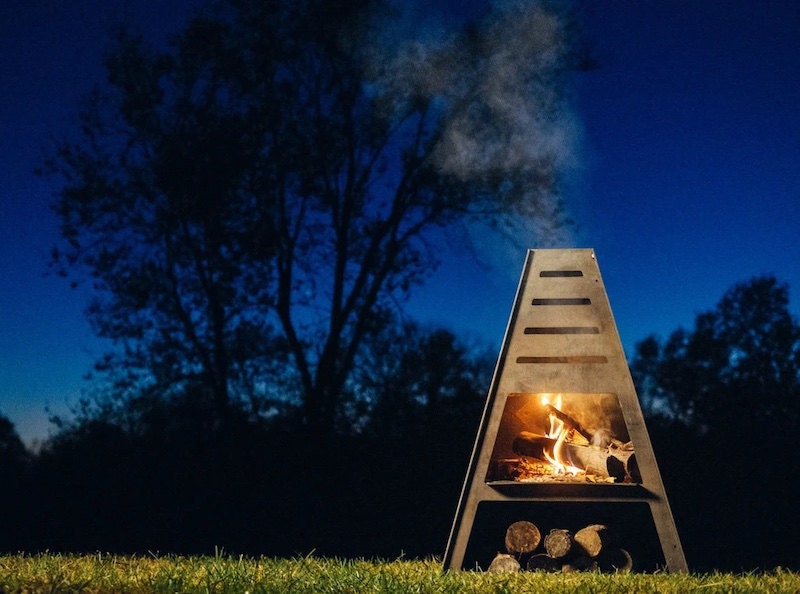 SHOP: Chiminea-style fire pit tower from Bad Idea Supply, $599
Talk about making a statement! Designed to last a lifetime under the stars, this chiminea-style fire pit tower makes an unforgettable focal point for any outdoor area.
Outdoor decor
Any super-unique outdoor furniture setup deserves the distinctive decor to match—and Etsy sellers are here to deliver the goods. We're talking one-of-a-kind bird feeders, inventive tree sculptures (trust us)—and of course, string lights aplenty for those impeccable outside vibes.
A colorful bird feeder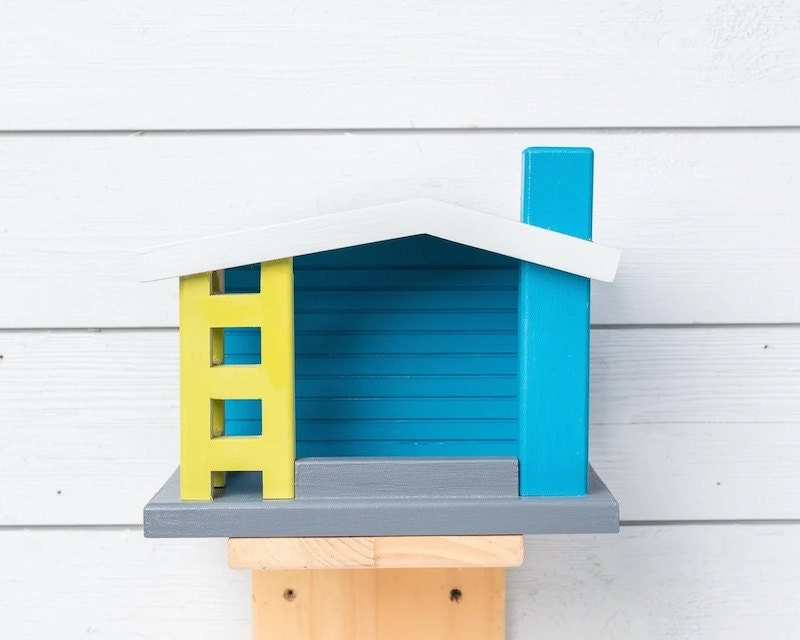 SHOP: Blue and yellow bird feeder from Helstrom Carpenters, from $79
Any feathered friend would be pleased to pay a visit to this mid-century–inspired bird feeder, crafted from pine and painted with three coats of peppy, exterior-grade paint.
Patio string lights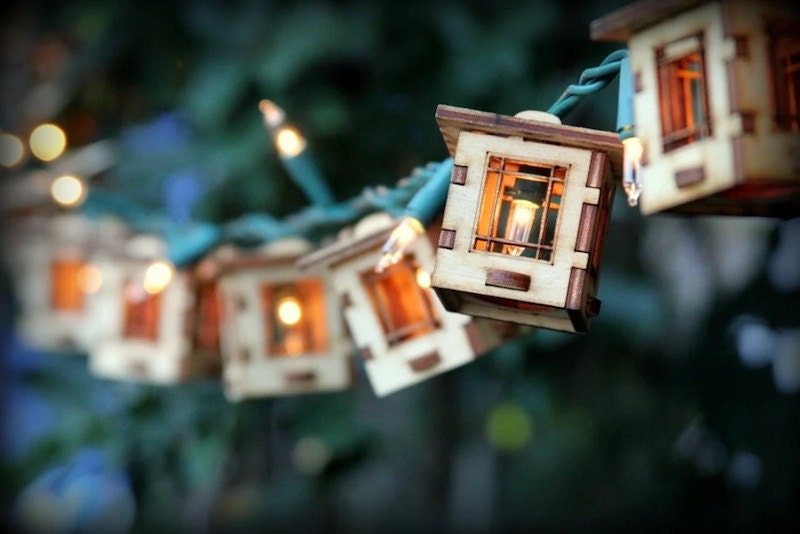 SHOP: Unique DIY patio string lights from One Man One Garage, from $18
Part delightful decor, part DIY project? We're sold! This unique string light set stands out in a crowd with its miniature wooden lantern frames modeled after Craftsman-style bungalows. The most satisfying part? You get to assemble them yourself.
A face for your trees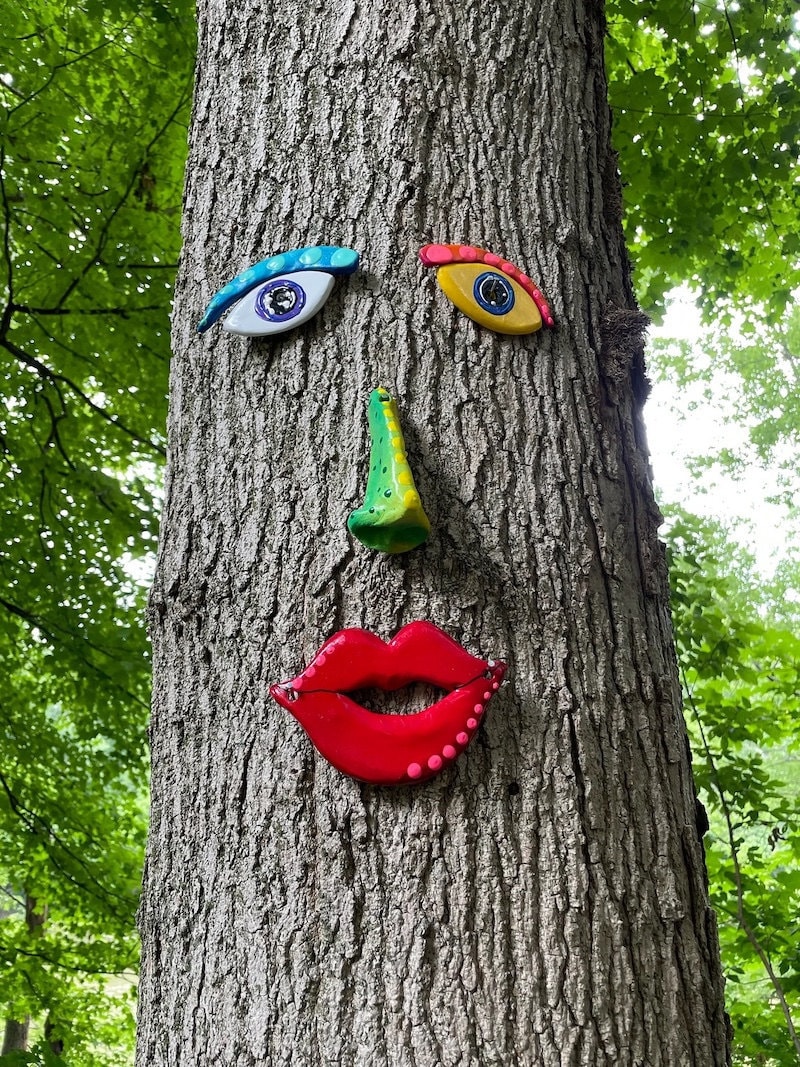 SHOP: Tree face sculpture from Pond Scum Ceramics, $45
Add a little personality to your treeline with this brightly patterned stoneware face sculpture which comes with two eyes, a nose, and a mouth, each affixed to a galvanized nail you can gently hammer into the side of your favorite sapling.
Games galore
When it comes to patio decor ideas, no self-respecting setup is complete without a few crowd-pleasing entertainment options. Gear up for family game night, outdoors edition—where everyone's a winner.
A wooden cornhole set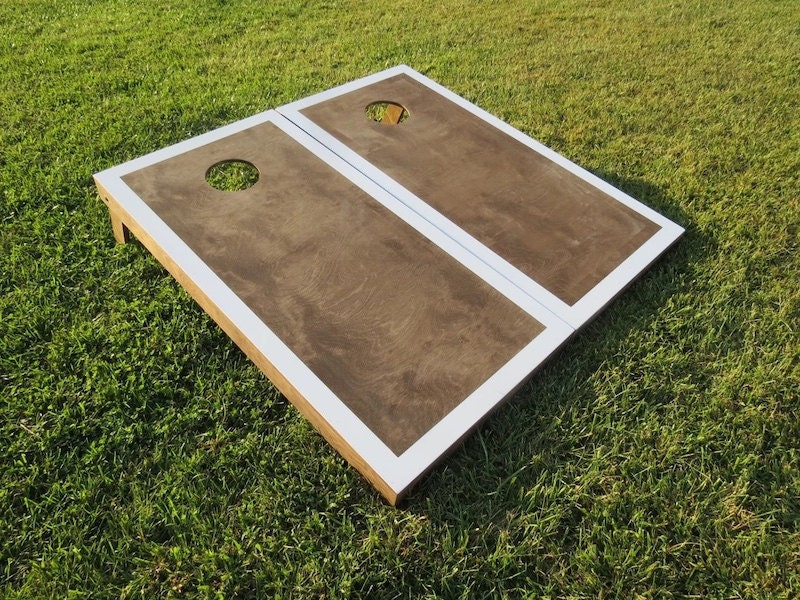 SHOP: Wooden cornhole set with bags from Wilz Creations, from $280
Relive the glory of your tailgating days with a regulation-size cornhole set crafted from premium birch plywood with folding legs for convenient storage.
An heirloom-quality tree swing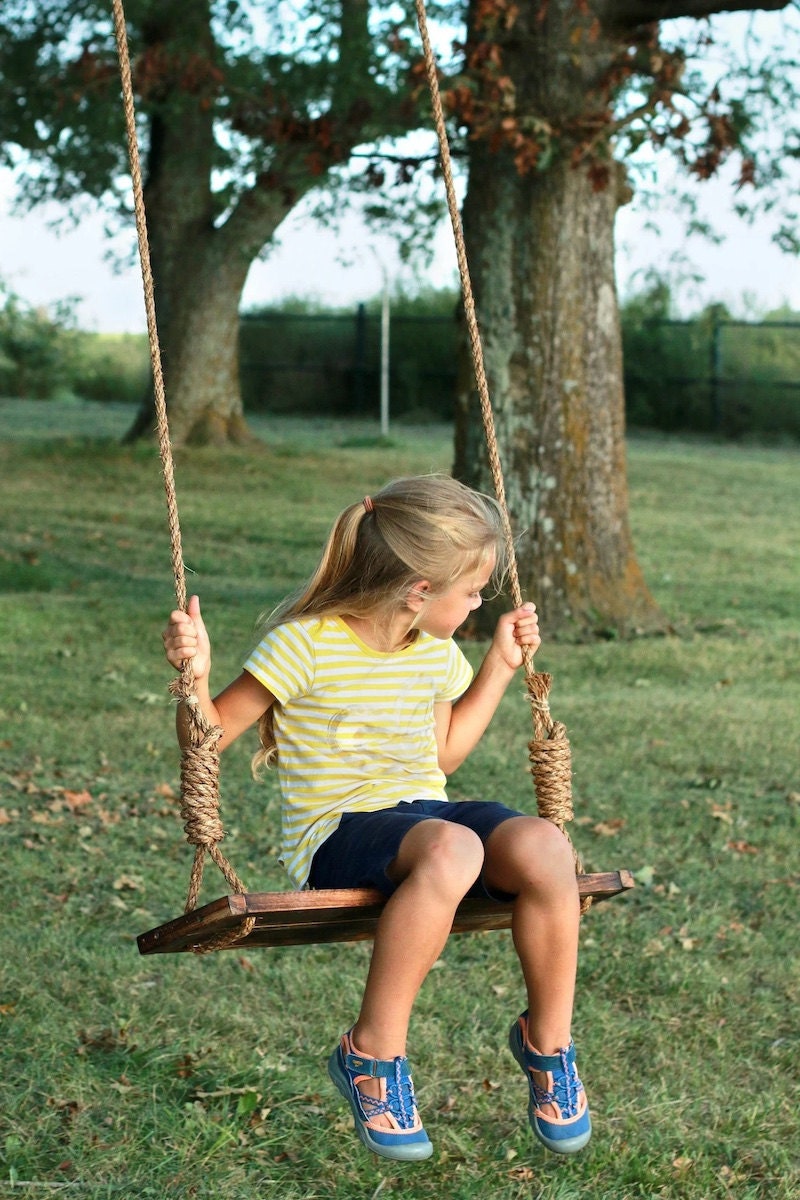 SHOP: Rustic tree swing from Grindstone Design, $164
Who says swings are just for kids? Hang this classic salvaged oak beauty from a big old branch and get ready to feel the wind in your hair.
A ring toss lawn game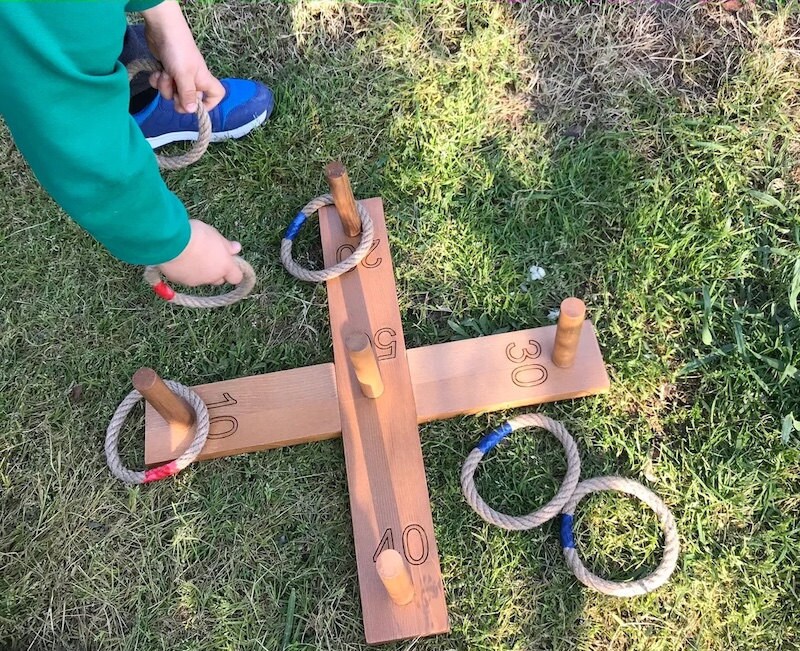 SHOP: Ring toss lawn game from Lovely Wooden Things, from $50
Consider yourself warned: Once you start playing this carnival-style wooden ring toss game, you won't ever want to stop.
Home signage
Make your mark on your humble abode with signature signage that's anything but ordinary. From mailboxes with major curb appeal to custom house numbers that pop, these personalized picks are as memorable as the warm greeting awaiting guests just inside your front door.
A modern mailbox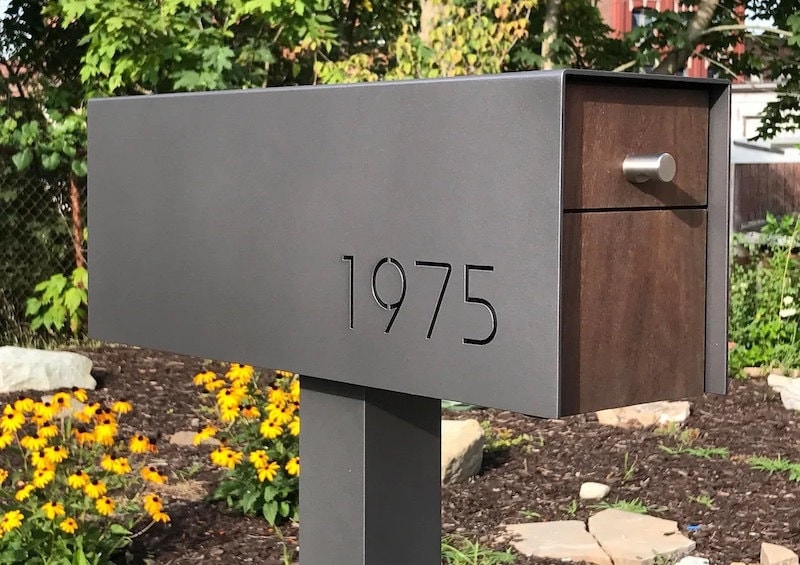 SHOP: Custom house number mailbox from Technique Designs, $495
This custom-fabricated mailbox—available in metallic bronze, charcoal, or silver with shiny stainless steel hardware—boasts striking cut-through address numbers guaranteed to hold their own on the cul-de-sac.
A personalized address sign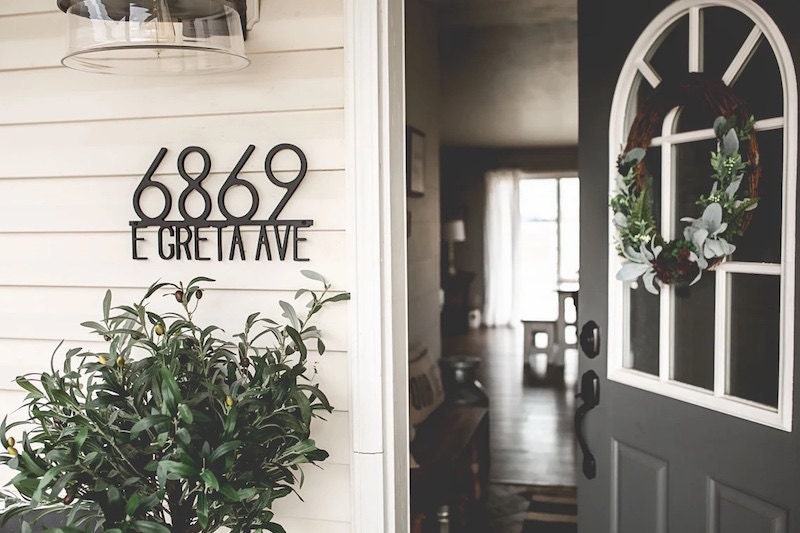 SHOP: Custom address sign from Michael Miles Creation, from $41
First impressions are everything—and this contemporary house number sign will impress your friends and neighbors before they even cross your threshold.
A custom backyard badge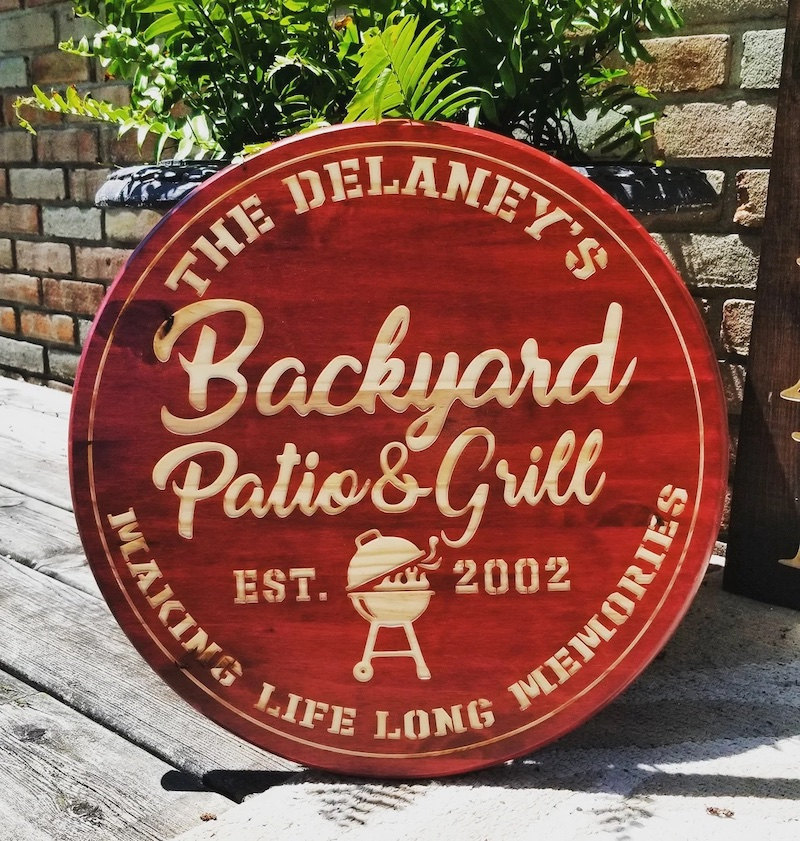 SHOP: Engraved wood backyard sign from The Thompson Designs, from $50
If your favorite place to grab a bite and a beer is your own backyard, isn't it only fitting to designate the destination with an official ready-to-hang wooden sign? Permission officially granted!

*participating shops only