by Katie Hawley
Foolproof holiday gifts for the trickiest folks on your list, from the die-hard vintage lover, to the totally pet obsessed (and everyone in between).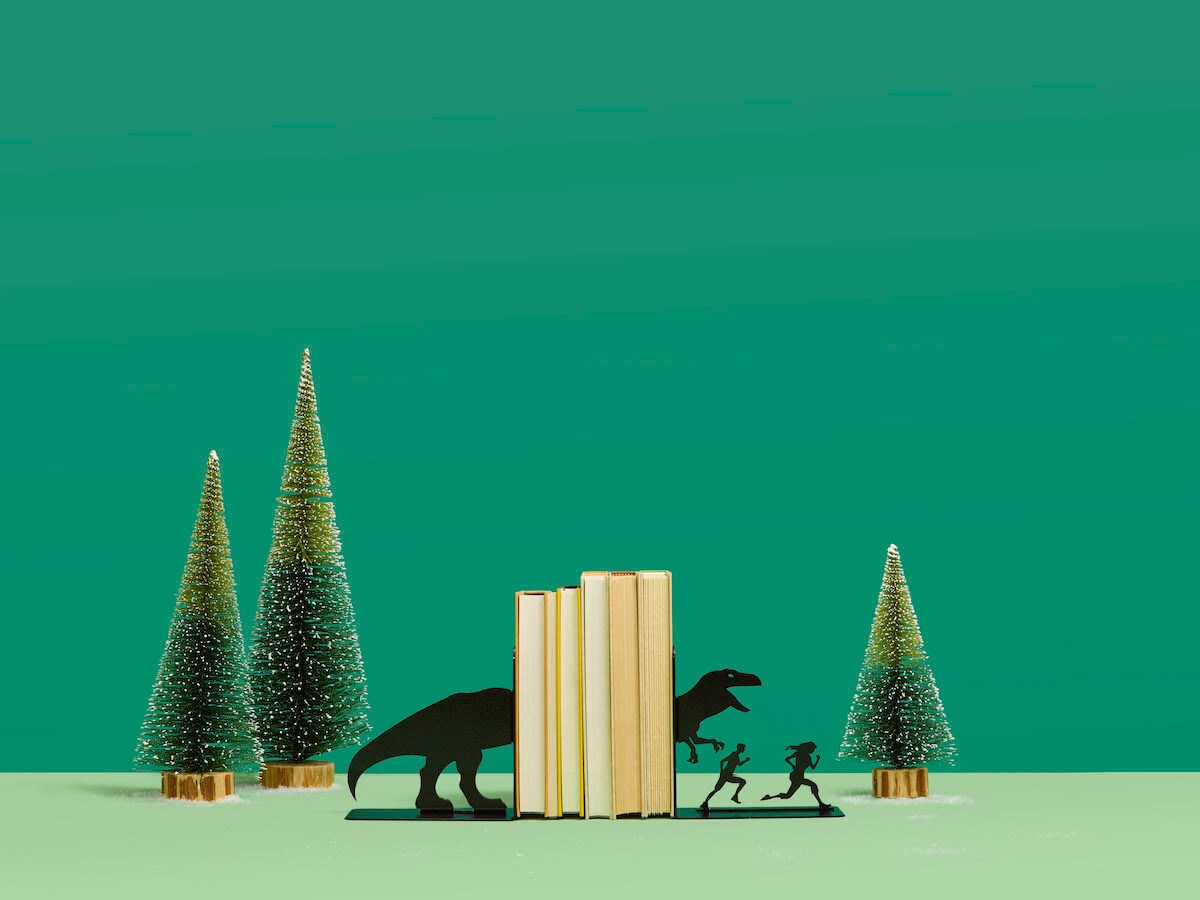 When it comes to
holiday gift-giving
, some people are easy: Your mother will genuinely love anything you get her. Your sister always wants a scarf. And baked goods are guaranteed to go over great with the neighbors. But we all have them: the people on our list who just seem to stump us holiday season after holiday season, no matter how well know them or how much we love them. The people for whom the
perfect presents
just seem to constantly, frustratingly elude us. If the idea of presenting another subpar present has you considering showing up to this year's gift exchange empty handed, don't despair. Our foolproof shopping guide—broken down by some of the toughest gifting nuts to crack—will help you emerge victorious from the holiday gifting fray. You got this.
For the person with a backup charger in every bag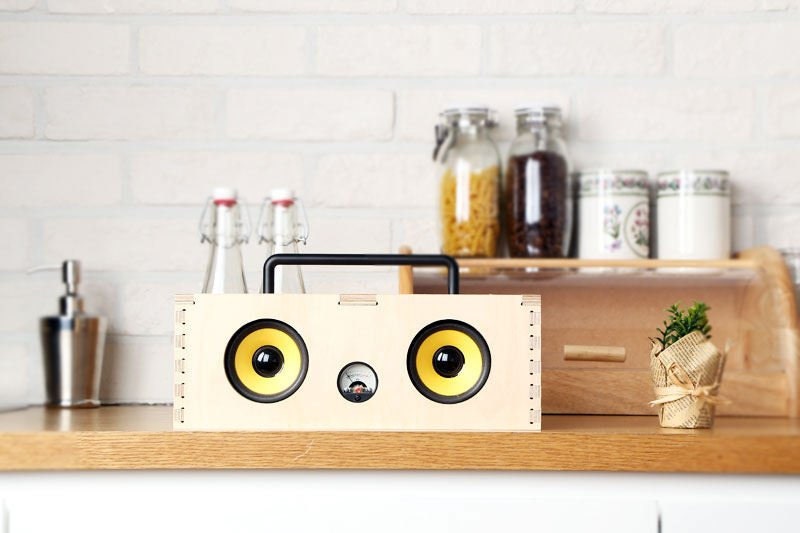 >
For the
tech lover
with a fierce DIY streak, look no further than this easy-to-assemble
Bluetooth speaker
. Complete with pre-soldered components (so connecting cables by hand is a breeze!) and compatible with most Bluetooth-enabled devices, this beauty comes in a sleek white birch finish. Once assembled, the recipient can leave the device as-is for a
minimalist, modern
tabletop addition—or whip out their paintbox and customize it to their heart's content.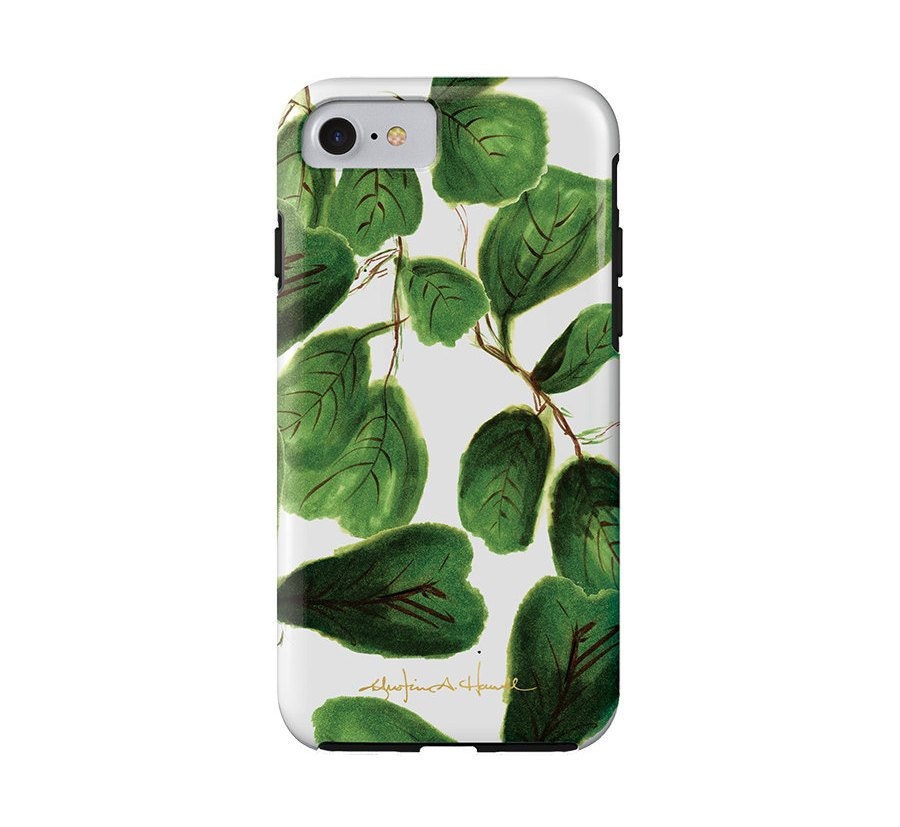 >
Unfortunately, there's no proven correlation between computer smarts and a green thumb. Hook your favorite plant-challenged techie up with this hand-drawn
fig leaf phone case
for a feel-good (and thoroughly kill-proof) dose of
everyday greenery
. This conversation-starter is available in two tiers of impact-resistance, so don't forget to opt for added armor for the slightly more accident-prone.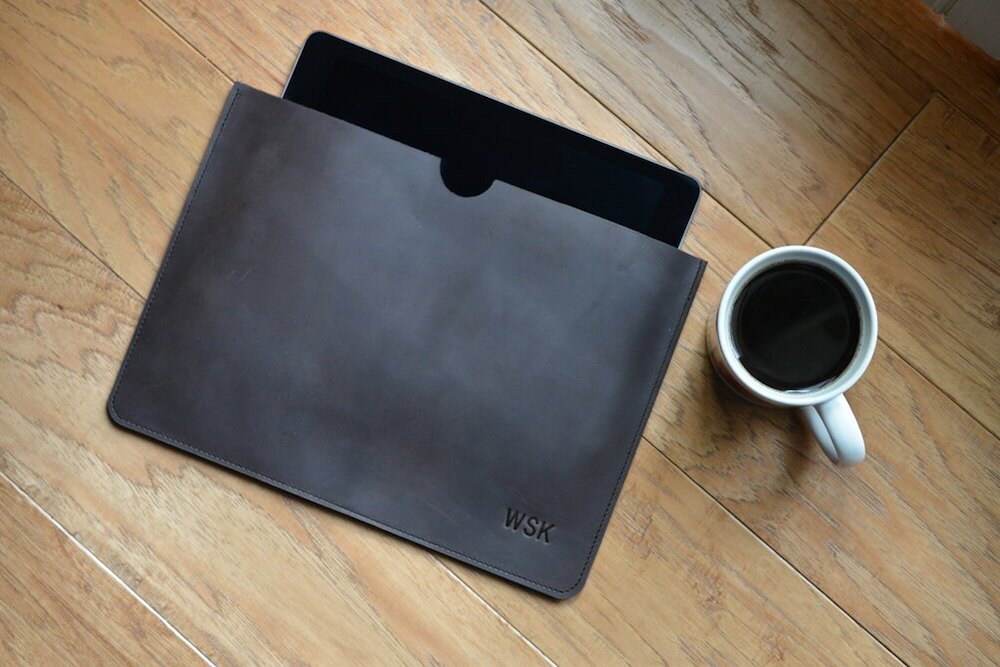 >
Crafted from supple, water-resistant leather, this
personalized tablet sleeve
is the perfect treat for the iPad-obsessed individual in your life. Simultaneously chic and sturdy, the classic case can stand up to the demands of daily use—and thanks to free heat-stamped monogramming, it's easy to achieve a "
just for you
" finish.
For the die-hard thrifter who won't touch anything new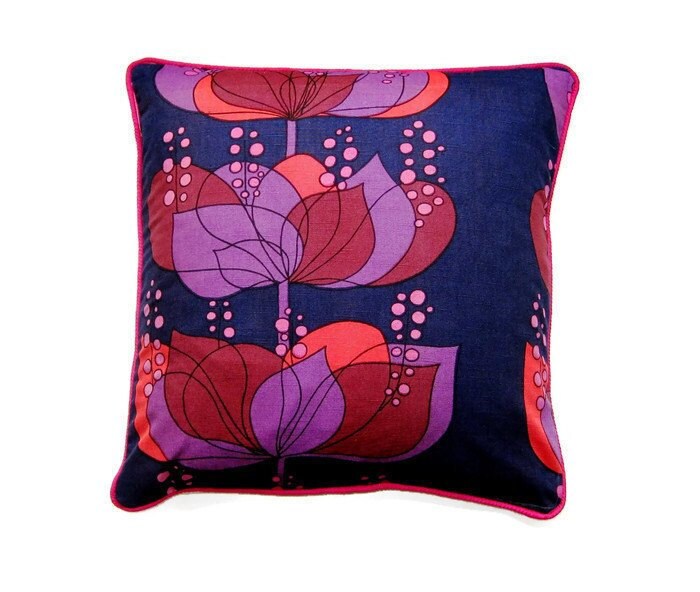 >
For the
thrift store fiend
who's adamant that "good" home decor peaked last century, this
colorful vintage cushion cover
is just the thing. Hand-stitched from cotton fabric originally employed as a curtain, the Swedish print would be right at home on a
mid-century
sofa set.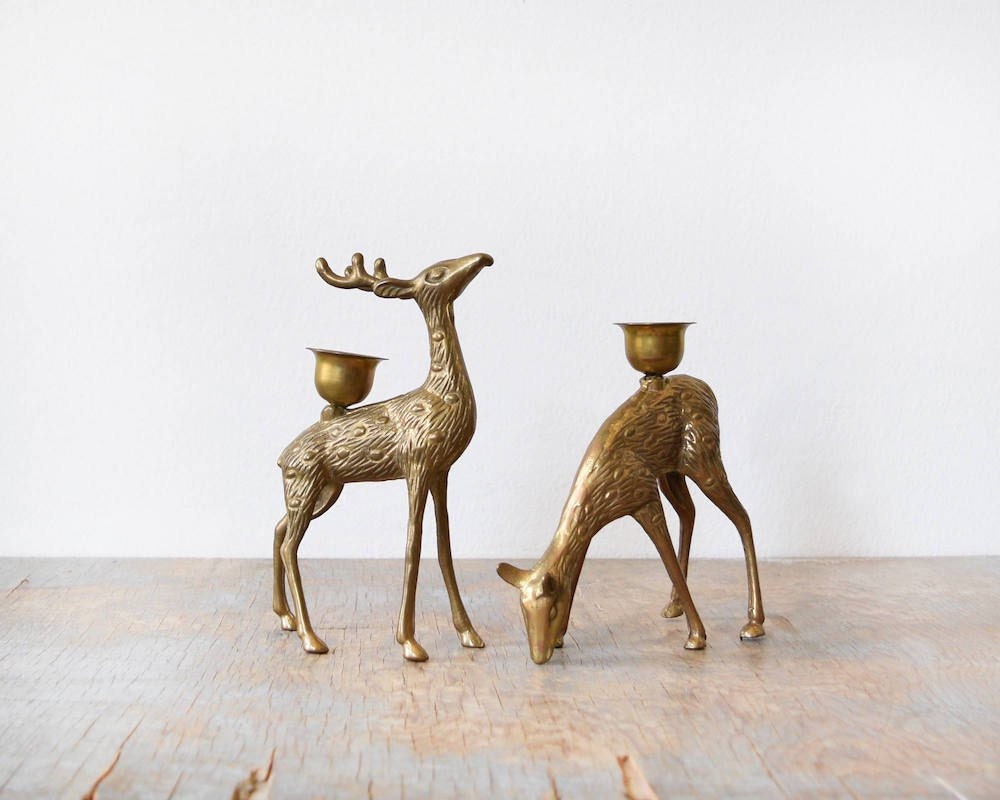 >
Sure, they're not
technically
reindeer, but these
vintage brass deer candle holders
exude more than their share of holiday cheer. Perfect for the pal with a growing figurine collection or a penchant for
candle-lit
dinners, the doe and buck duo—which clock in at 5 and 6 inches respectively—are equal parts practical and adorable.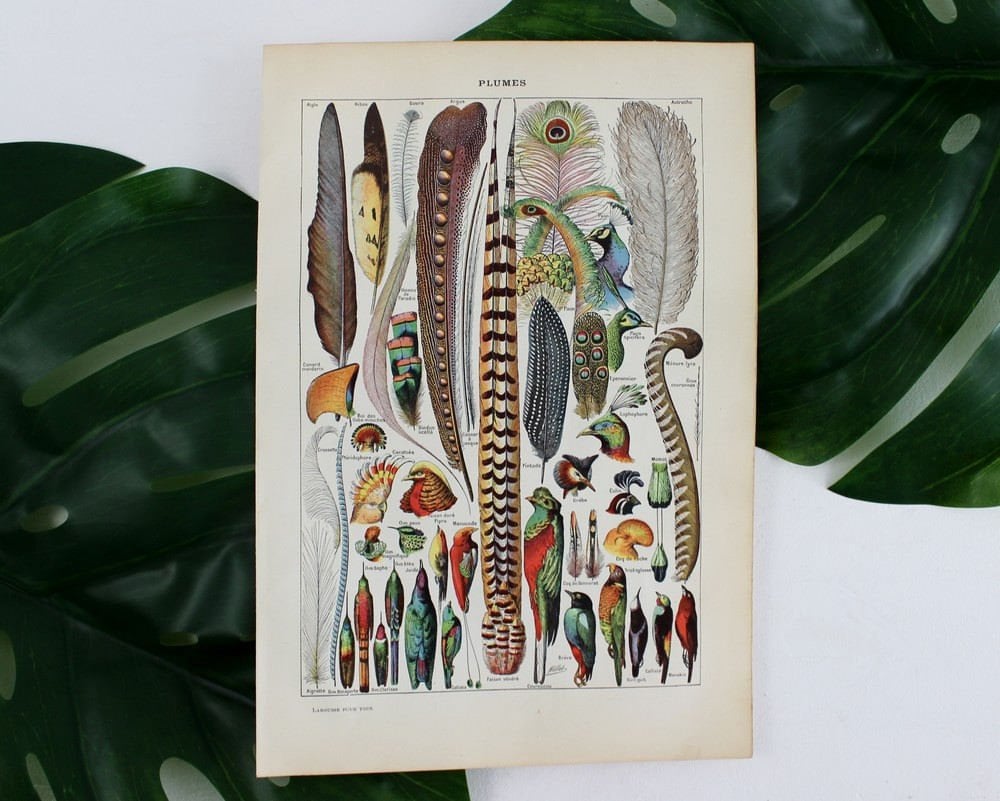 >
Show your favorite Francophile just how well you know them with this
stunning vintage plumes poster
, plucked from a French dictionary published in 1922. It's as educational as it is beautiful—flip it over for an old-school pop-quiz on select French words and their definitions.
For the one you spend most of your waking hours with (and actually really like)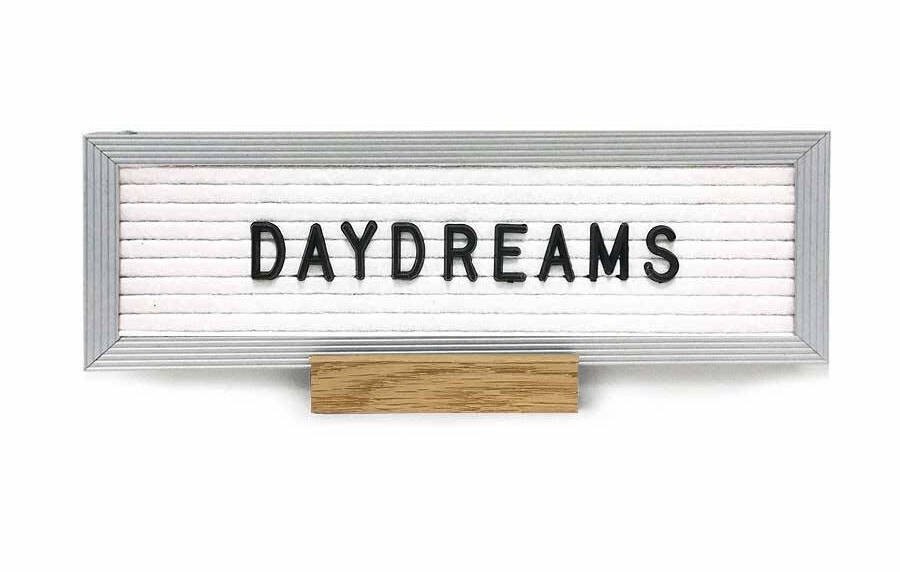 >
Passing notes might be for kids, but spelling them out on a chic desk-size letter board for your
favorite colleague's
amusement? Totally adult-approved. Thanks to this
mini desktop letter board
—which comes with 145 letters and a removable oak wood base—displaying bite-sized inside jokes and
motivational quotes
 for your work fam has never been easier.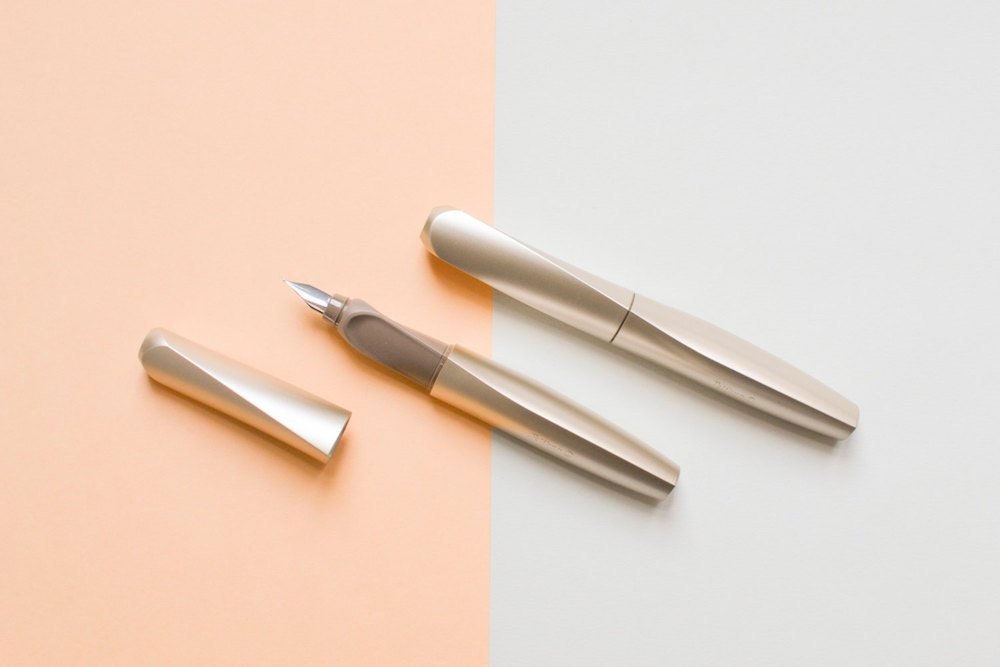 >
Nothing says, "thanks for putting up with me all day, every day" quite like a beautiful
gold-tone German fountain pen
. With a medium-sized nib and a conventional ink cartridge for painless refills, this is the ideal
little luxury
 for the coworker who prides themselves on still writing on paper.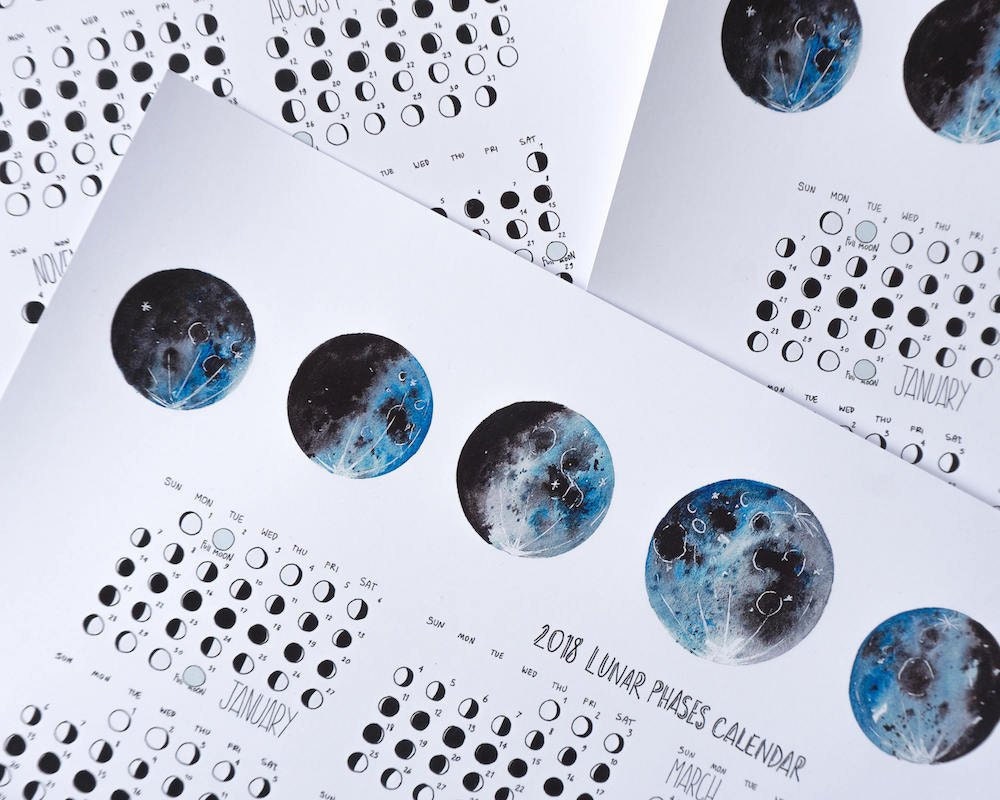 >
Based on a set of hand-painted watercolors and printed on thick cardstock, this
2018 lunar phase calendar
is destined for the office astronomy buff who organized this summer's
solar eclipse
viewing party. With easy-to-reference illustrations, you'll never miss the chance to bask in the glow of the full moon again.
For the fur-ball fanatic whose dog eats better than you do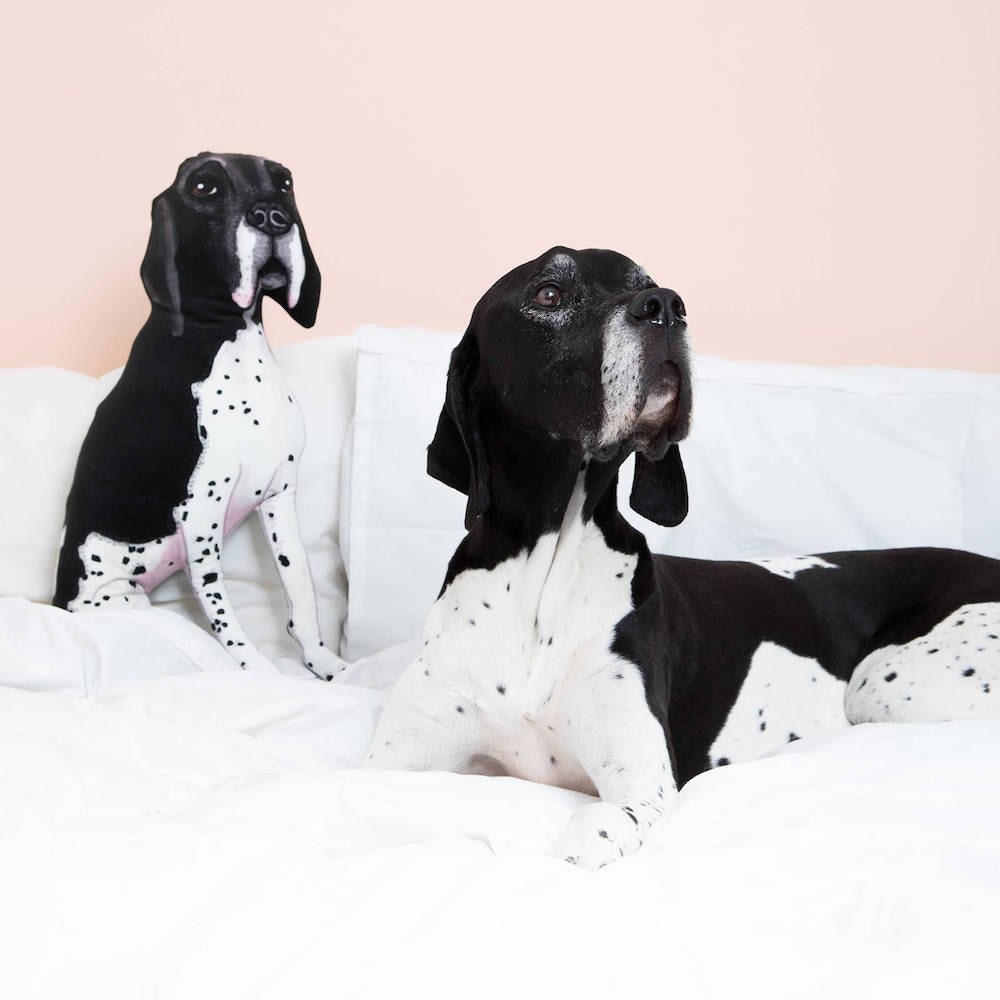 >
What better way to celebrate your friend's
animal obsession
than with a
custom portrait pillow
, digitally printed on luxe velvet fabric? Available in both canine and feline form, and based on the photos of your choice, these highly huggable cushions are made with 100% vegan materials.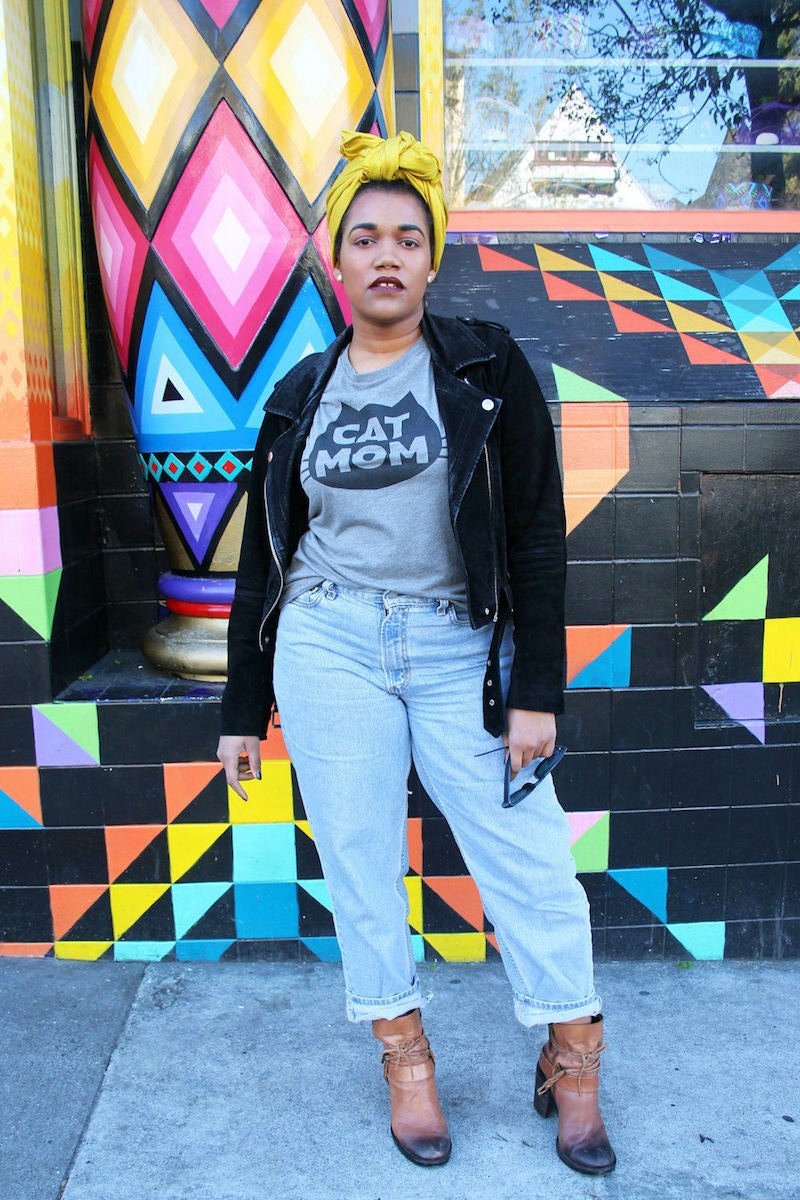 >
The shirt says it all. For proud cat mamas and papas who really do count their fur babies as, well, babies, these responsibly sourced,
screen-printed message tees
make the purr-fect gift. Printed on an ultra-soft poly-cotton blend, these tops are as comfy as they are sweet.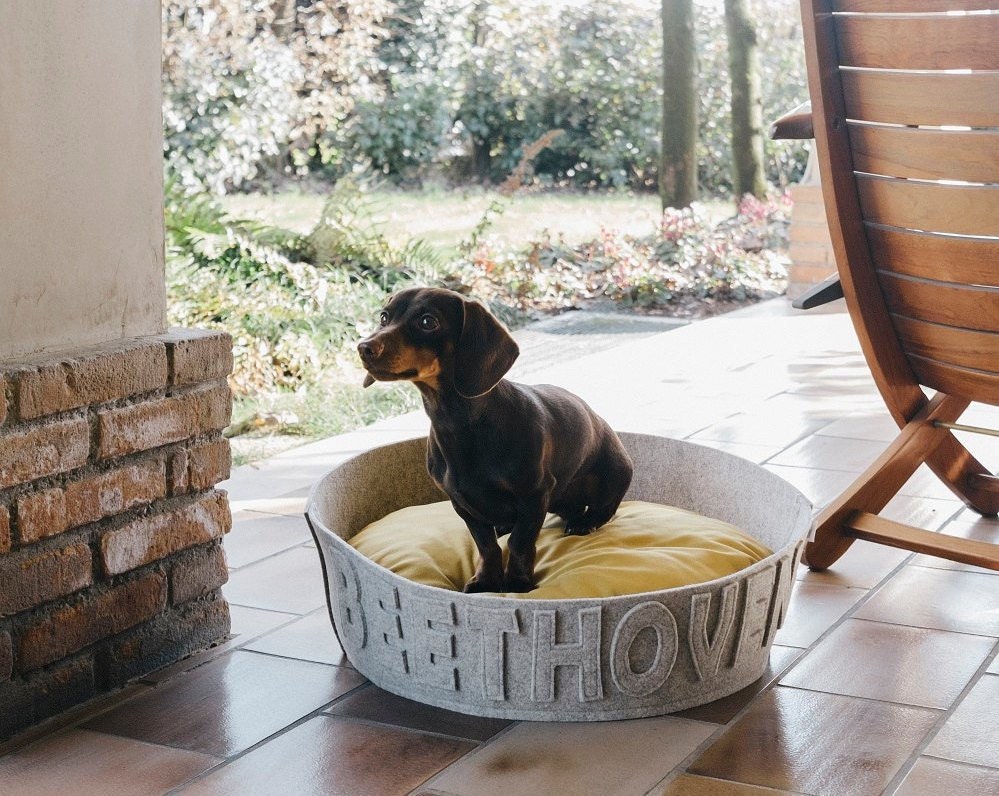 >
Sometimes the most thoughtful present for a truly head-over-heels pet parent is a present for the fluffy apple of their eye. Take this
custom wool felt bed
, made to order in Italy: The
stuffed cotton pillow
will keep critters lounging in monogrammed comfort, while the streamlined style will satisfy even the most design-conscious humans.
For the kids and kids-at-heart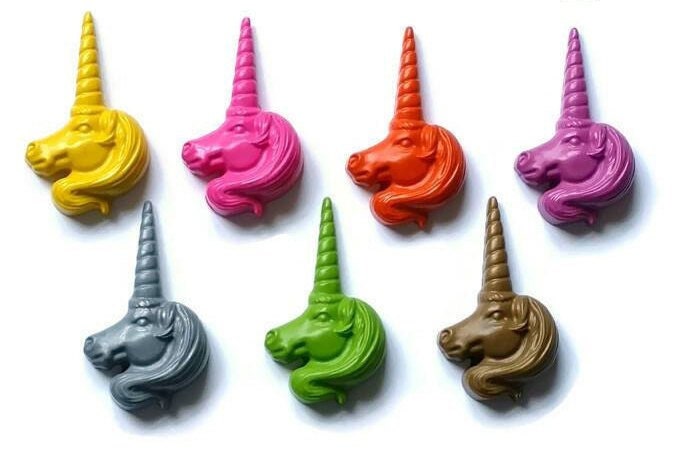 >
Whether they put them to use in an adult coloring book or opt to display them in a pretty bowl, these substantial
unicorn-shaped crayons
are the perfect
whimsical something
for the friend who fell hard for this year's
unicorn trend
. Request a set in the recipient's favorite color, or opt for a bright assortment selected by the seller.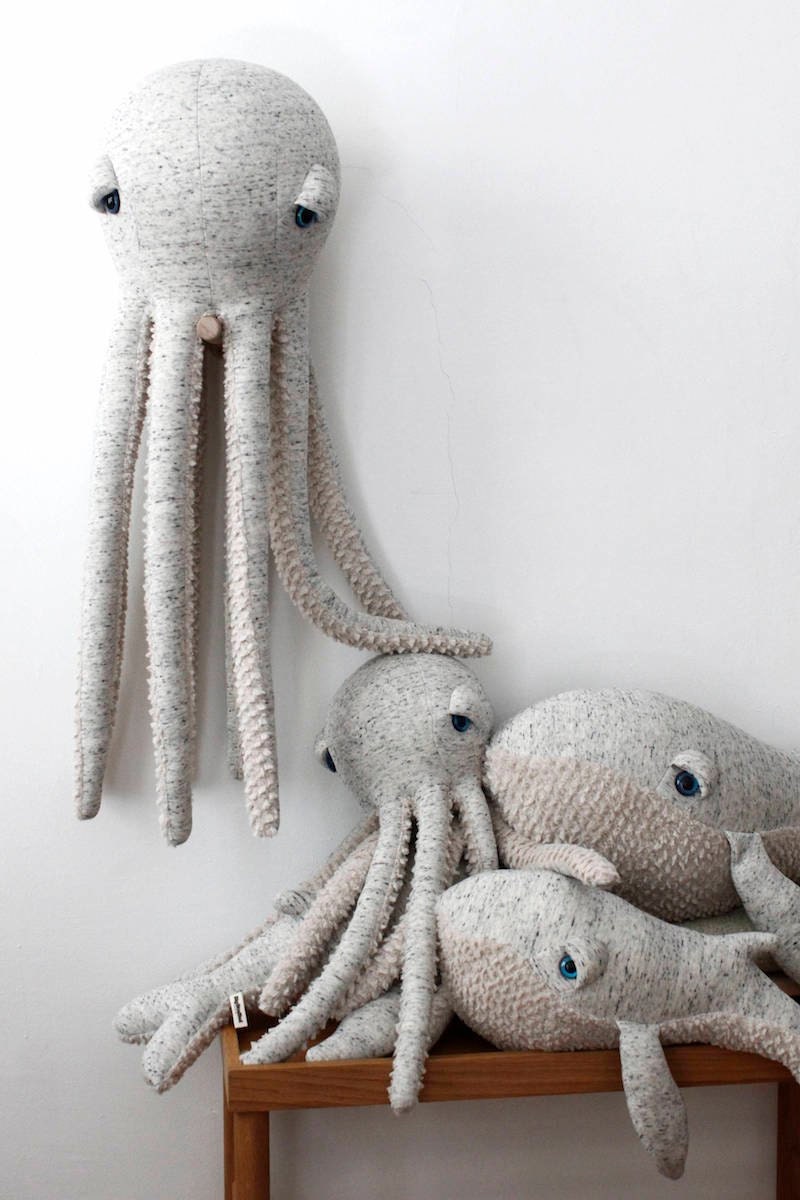 >
Who says stuffed animals are
just for kids
? Inspired by an imaginary tribe of abandoned albino sea creatures, this
jumbo stuffed octopus
would be equally at home in a stylish playroom or mounted on a modern living room wall. Thanks to their handmade origins, each creature boasts a unique look and feel—but their signature droopy eyes are guaranteed to steal hearts in whichever lucky home they land.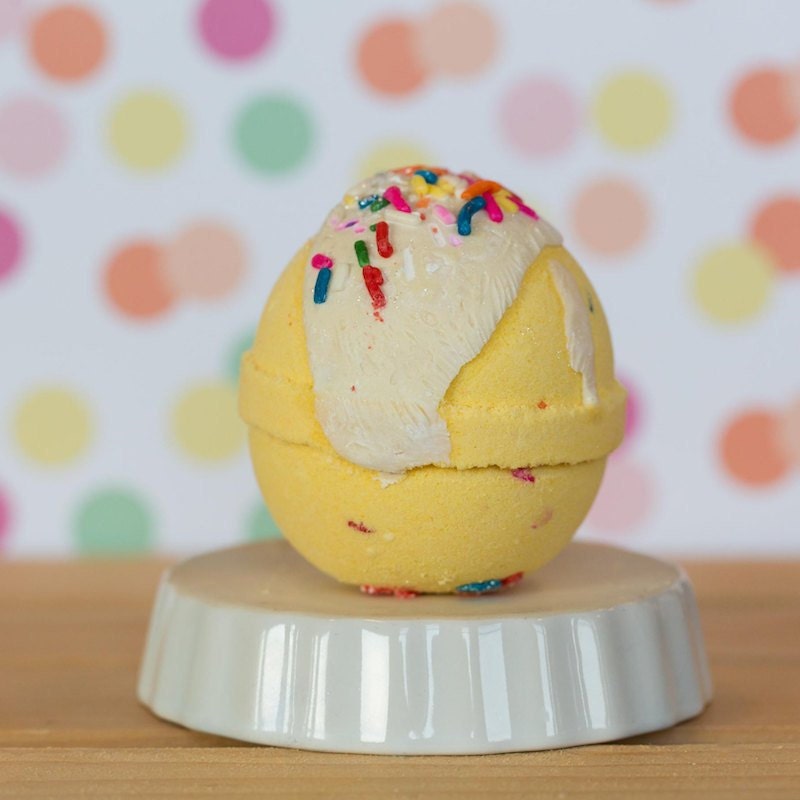 >
For the sugar-fueled friend who loves all things candy and sprinkles, this
cupcake-inspired vegan bath bomb
—topped with cocoa butter "icing"—makes the sweetest
stocking stuffer
. But be sure to warn them: No matter how delicious it smells, this fizzy, fragrant bathtime addition is strictly for external enjoyment.