by Jackie Buddie
Shop Etsy staff picks for showing off the special bond between you and your favorite four-legged friend.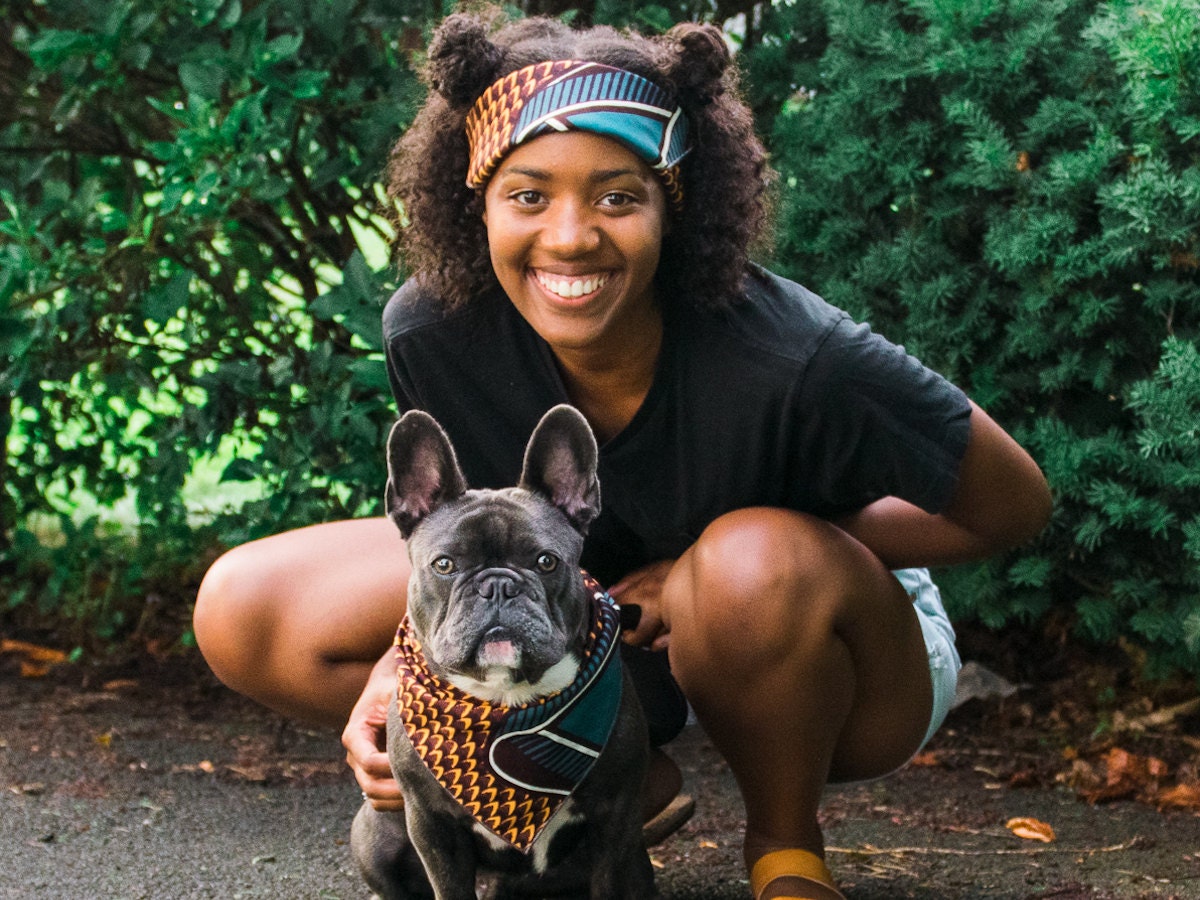 You both love bird watching, treat time, and napping in the sunshine. They're your furry BFF, and after lots of extra face-time (and belly rubs) these past few months, you could swear you're even starting to look alike. So we say, why not embrace that priceless bond with your beloved pet? Go all-in, and synchronize your lives right down to the matching bowls and bedding, bandanas and masks. Below, a few doting Etsy pet parents share the creative ways they've outfitted themselves (and their living spaces!) for day after day of adorably coordinated antics. Read on to see—and shop—their pawsome picks.
Natalie, Laura, and Poquito's BFF bracelets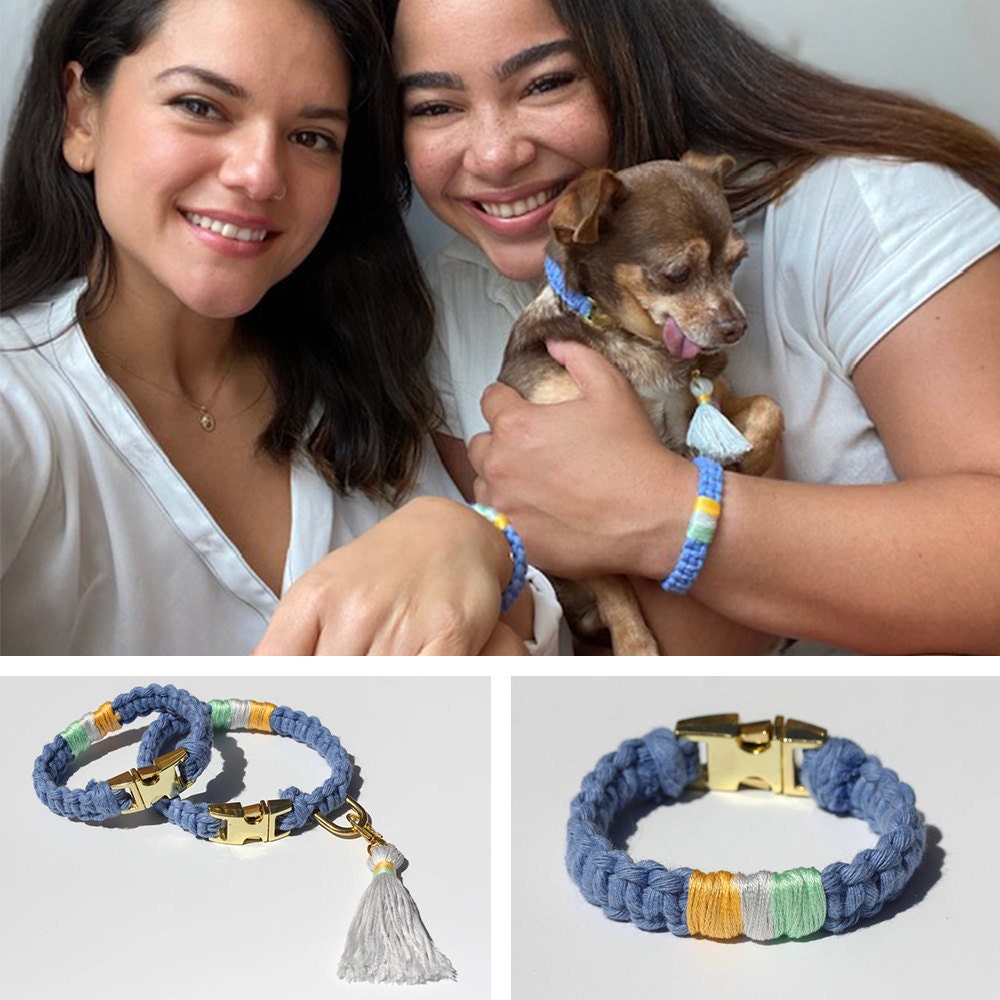 "We've been inseparable since '08," IT Engineer Natalie says of her chihuahua Poquito and partner, Legal Response Agent Laura. "Like most besties, we love watching movies together, having dance parties, and taking road trips." Clearly there couldn't be a tighter trio, and an identical set of knotted fiber friendship bracelets and coordinated collar (with bonus sassy tassel!) serve as an everyday reminder of just who's the head—and heart—of the pack. 
Jay and Jefe's stylin' statement pieces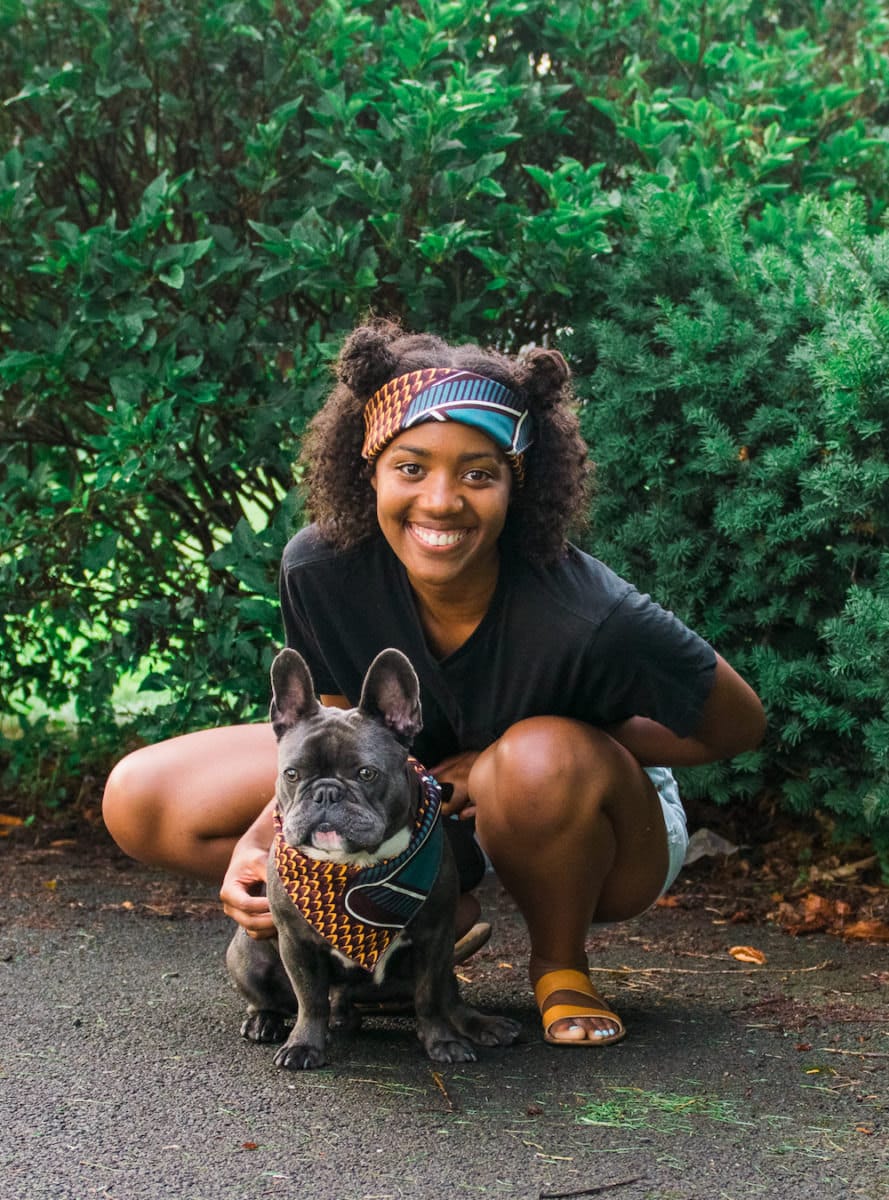 Keeping it cool is a walk in the park for Dispute Investigation Agent Jay and her spunky French bulldog Jefe, especially when they're outfitted in an energetically patterned bandana and headwrap made for outdoor adventures. "It's the cutest thing watching him strutting around with his pup pals like no one's business," Jay says.
Jeff and Count's designated dishware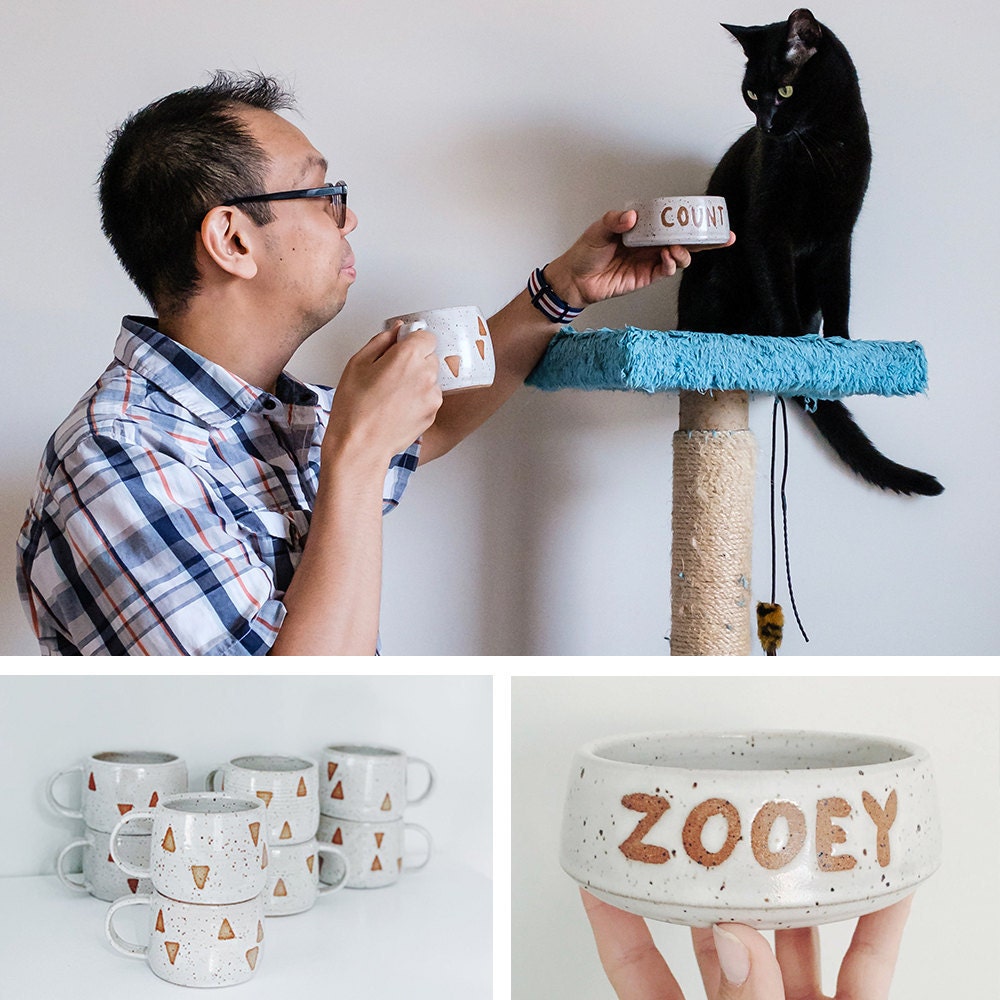 "Count and I talk a lot and have very strong opinions about meals and leisure time," says Senior Data Analyst Jeff, who enjoys daily breakfast convos with his chatty black cat. For these two serious foodies, there's no better treat than a low-key morning spent lapping up cream (and coffee) from coordinated cups.
Alfredo and Ziggy's everyday accessories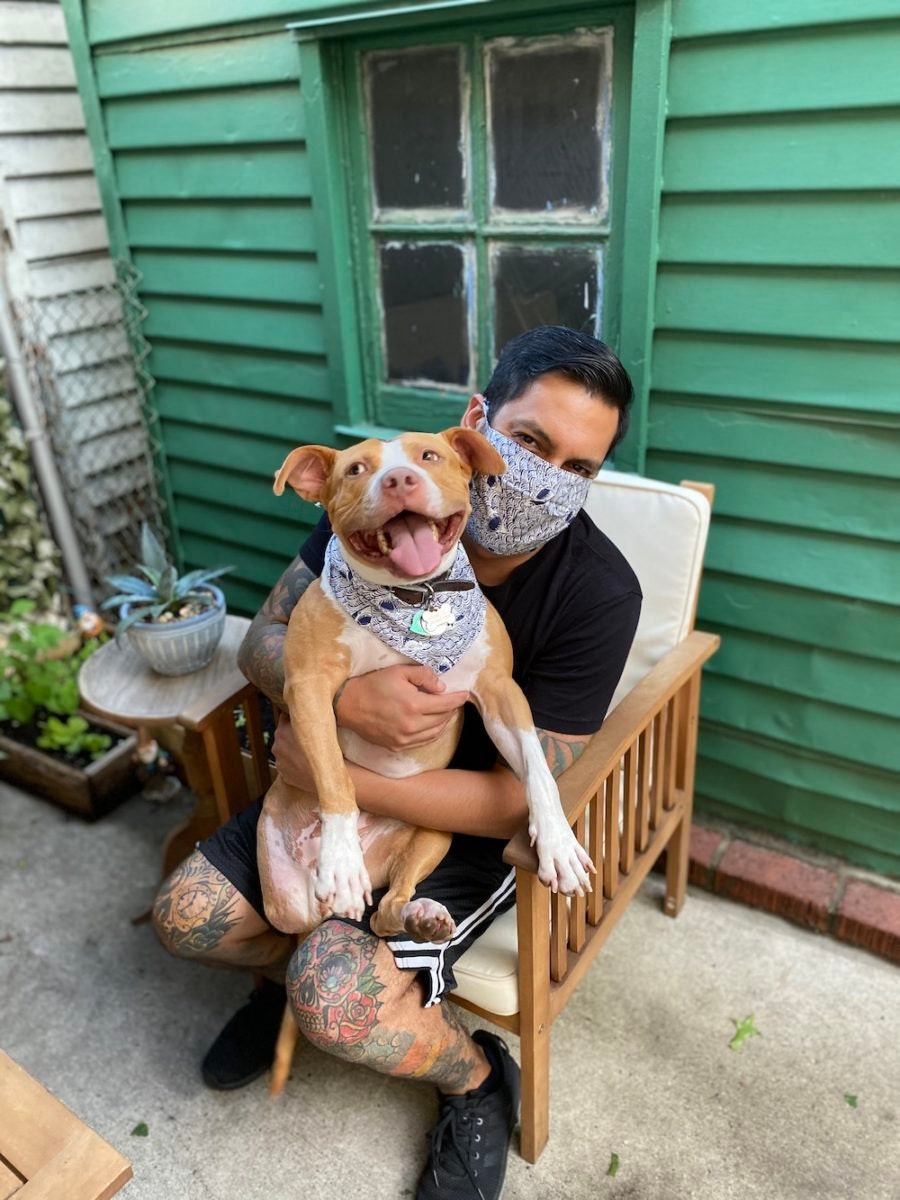 Software Engineer Alfredo and his floppy-eared pittie rescue, Ziggy, are prepared to look positively fetching at their next socially distanced barbecue thanks to their matching mask and bandana set. "The funky pattern fits both of our personalities," Alfredo says. "When we go to the park we'll be the cool kids with the one-of-a-kind accessories."
Renee and Miss Roxy's lounge-worthy luxuries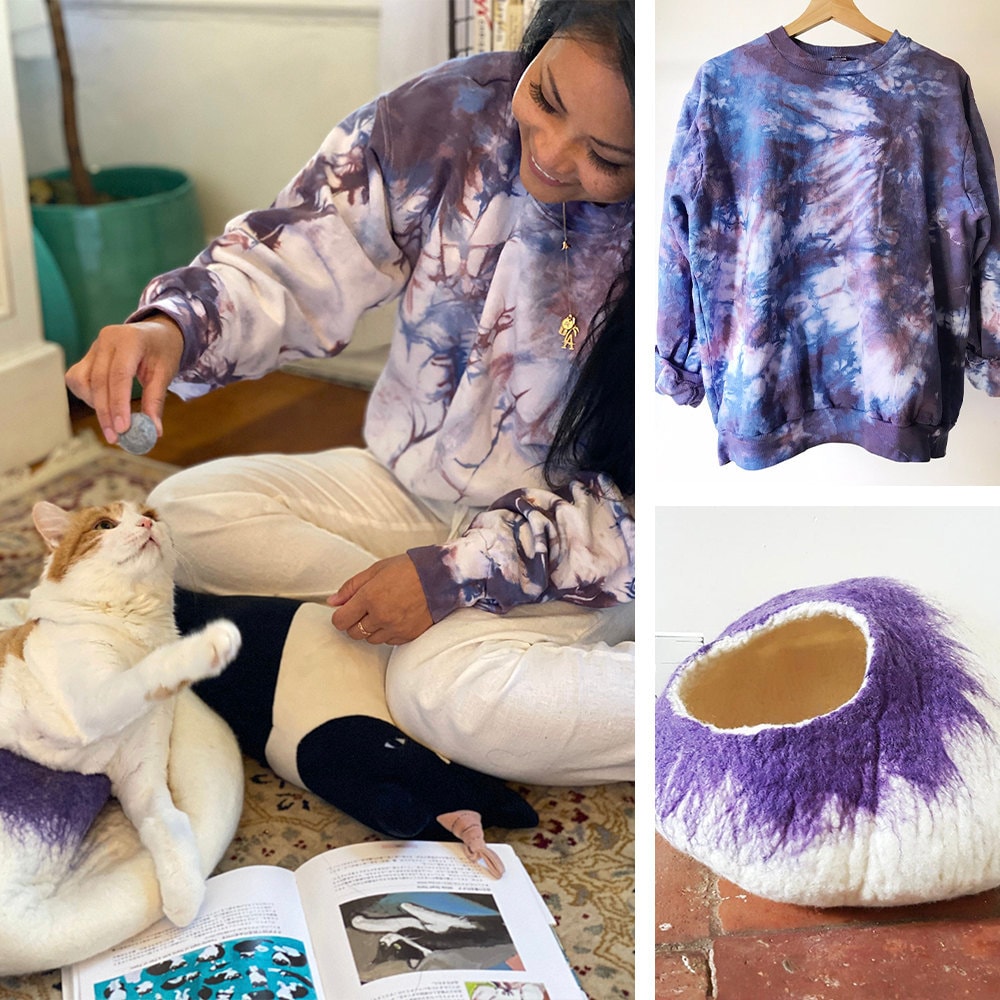 "We both spend lots of time trying to make sure our environment is comfortable," Internal Audit Manager Renee says of life at home with her favorite feline, Miss Roxy. With their perfectly matched purple hues, a snuggly tie-dyed sweatshirt (for her) and natural wool cat cave (for purr) are just the thing to keep these nap-loving cuties cozy and content.
Eduardo and Luna's plush perches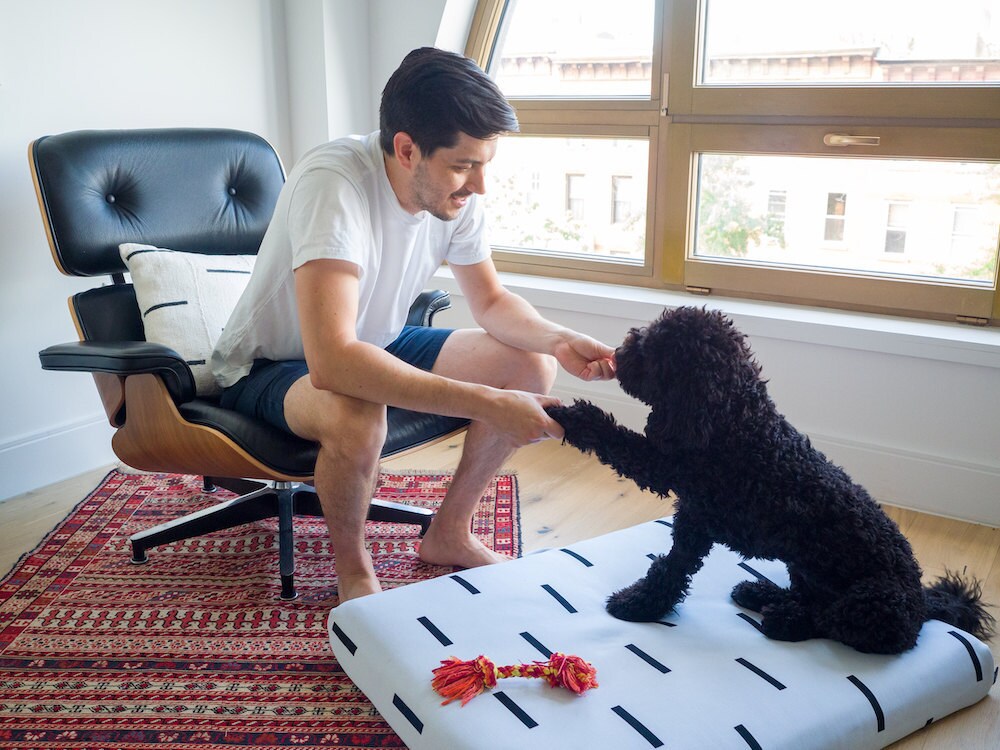 "She's not great at coming when called yet, but we're working on it," says Engineering Manager Eduardo of his sweet 7-month-old labradoodle, Luna. After a long day of puppy training, both human and hound agree: the best way to catch your breath is by cuddling up with a pretty, printed pillow or resting your furry head on a great big cushiony bed.
Maya and Meesh's snuggly sweats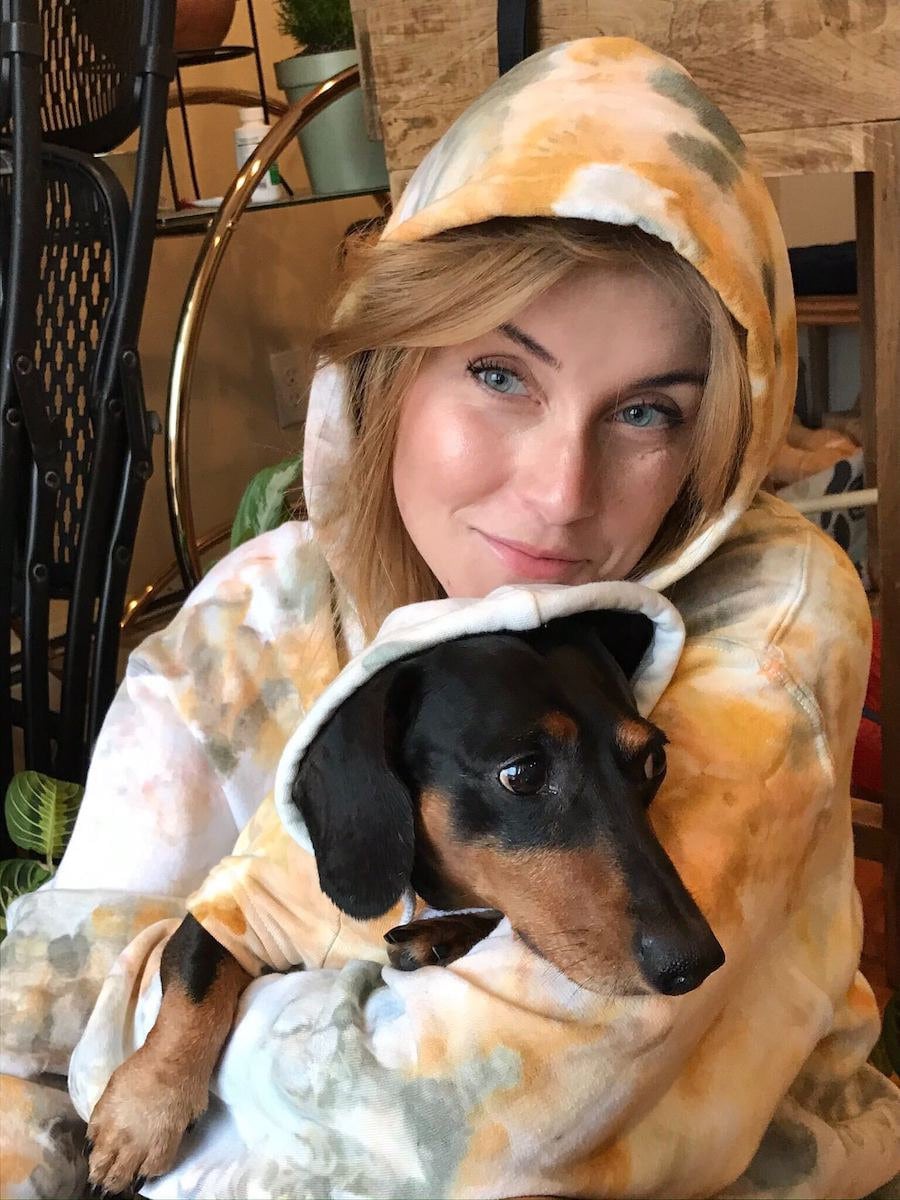 Sit! Stay! Eat a snack! When you and your doggo are so in sync that you start to mimic each other's every movement, you may as well twin it up from head to tail. Just ask Marketing Retention Specialist Maya and her dachshund, Meesh, who kickstart each day with coordinated stretches—and sweatshirts. "Meesh does an excellent downward dog, and I am trying to channel his grace during my own yoga practice," Maya says.
Gabi and Meatball's patterned picks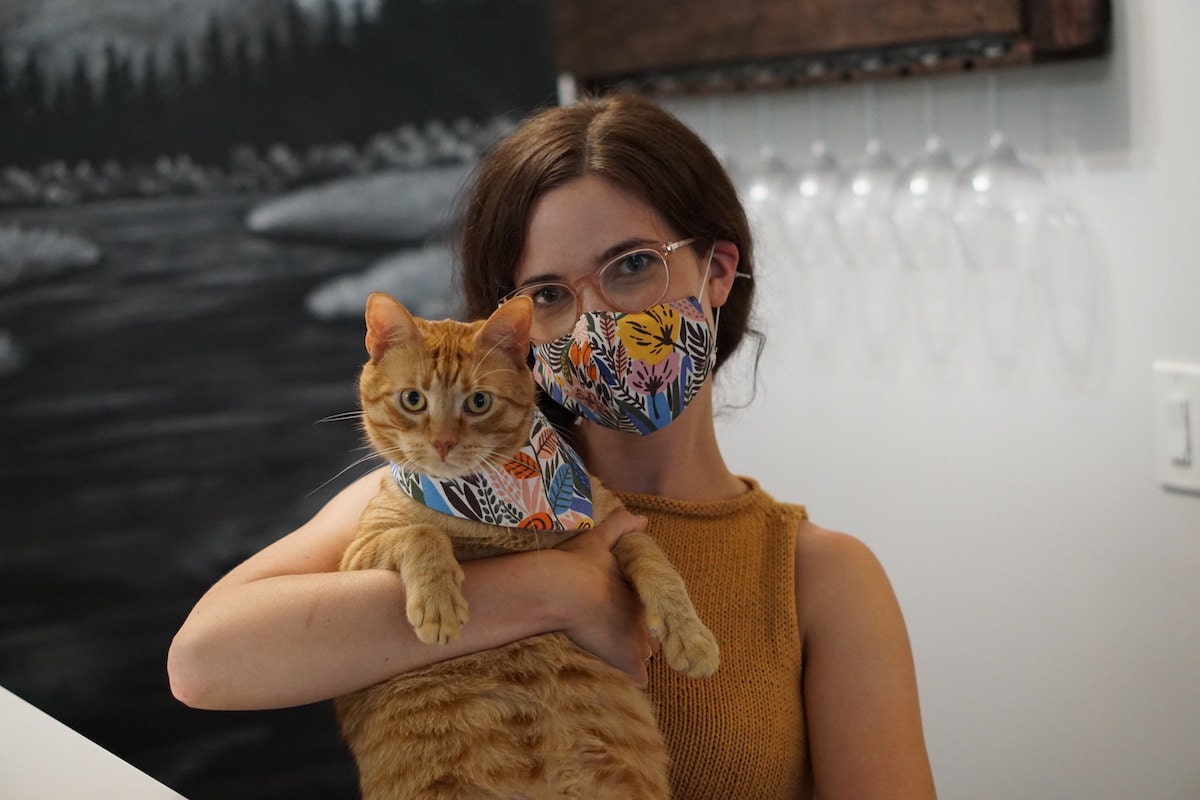 The only acceptable accessory for a comfort-loving tabby? A well-fitting bandana that drapes effortlessly against his fur—and comes in multiple styles, of course. "Meatball usually hates wearing things around his neck but he loves this!" his cat mom, Senior Software Engineer Gabi, says. "I enjoy that I can reverse it for a different pattern when we want to switch it up." And as for Gabi's equally easy-to-wear mask? "The nose contour helps keep my glasses from fogging," she says. "If only I could take Meatball for walks so people could see what cool cats we are."