by Dayna Isom
We took a page from the Master Craft Challenge on the series premiere of Making It to bring you sweet ideas for preserving special photos.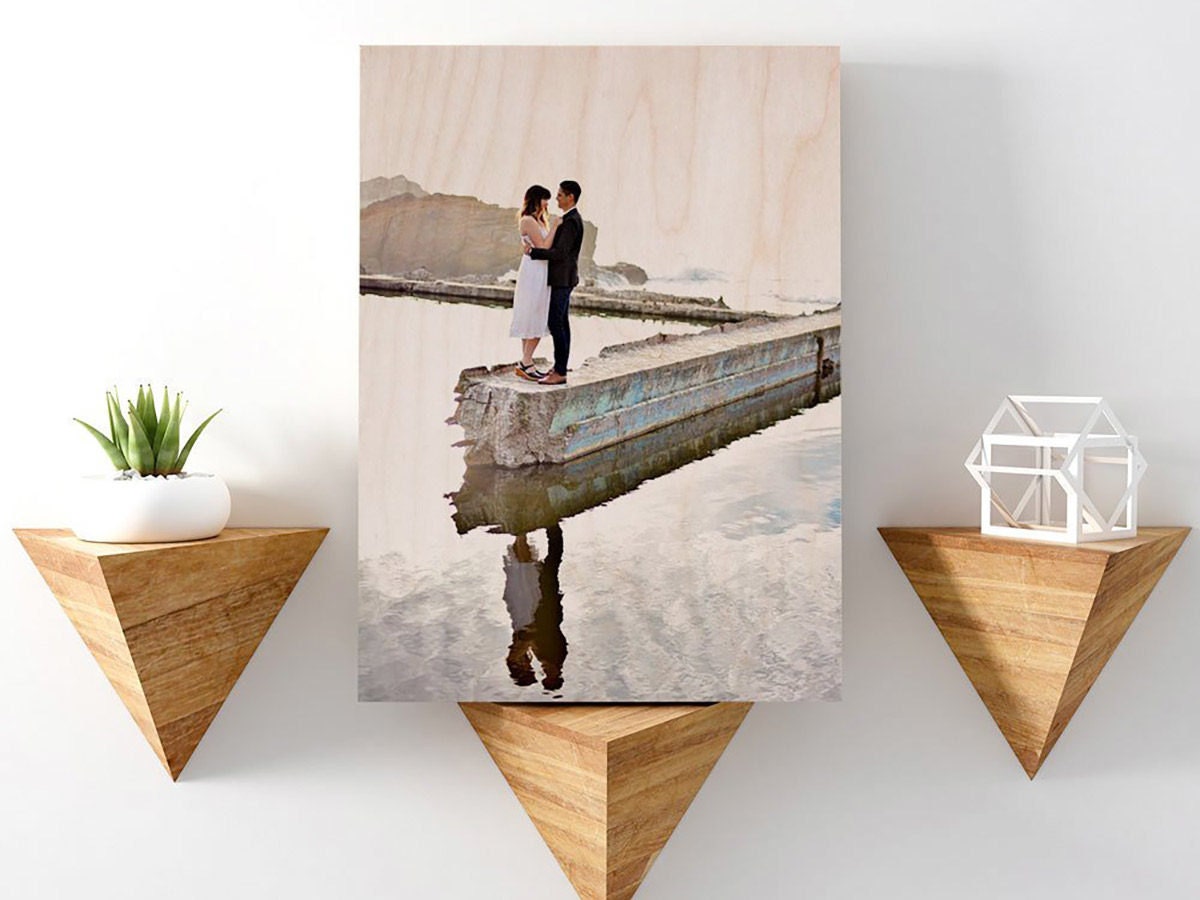 Every Tuesday evening from July 31–September 4, we'll be hosting a quick recap of the latest episode of NBC's competitive crafting show,
Making It
, and sharing original DIYs and shopping ideas tied to each week's theme. So mark your calendars and don't forget to tune in at 10/9c—or stream it whenever you need a dose of inspo—then meet us here to get inspired and get crafty.
The wait is over! The first episode of
Making It
 has finally aired. I'm so excited to see all the next-level creativity I got to soak up during the filming process as a judge on the show make its way out into the world—and to see the personalized projects it will inspire in the maker-minded audience following along at home.
1. Elevate it with embroidery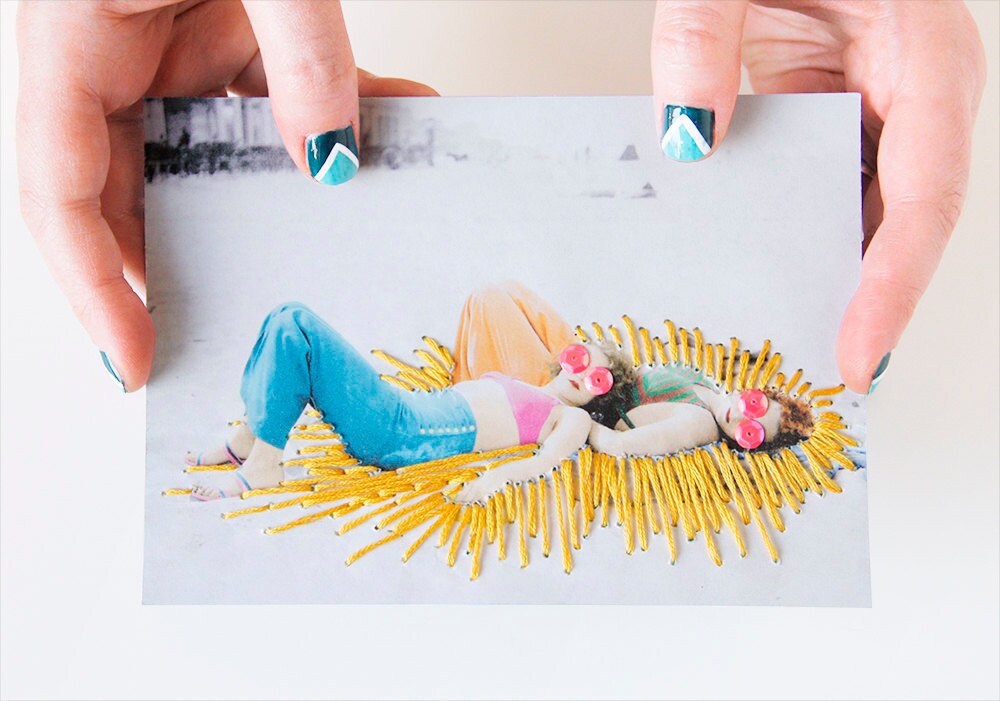 To DIY
: Here's a crazy-creative way to modernize and brighten up old black-and-white photos—or add a new dimension to any photo that you love. Even if you're that super-digital person who's never had much desire to get prints made, this is a cool and fresh way to incorporate them into your life. First, make a copy of the original, back it with tape to add some heft, then stitch on a design using colorful embroidery floss. You can even add sequins, buttons, small beads, or glitter for an extra-jazzy result. This is a project that will involve precision and patience, but it's not technically complicated—and it's totally worth the effort if stitching is your thing.
Go here for the full tutorial
.
Difficulty level: easy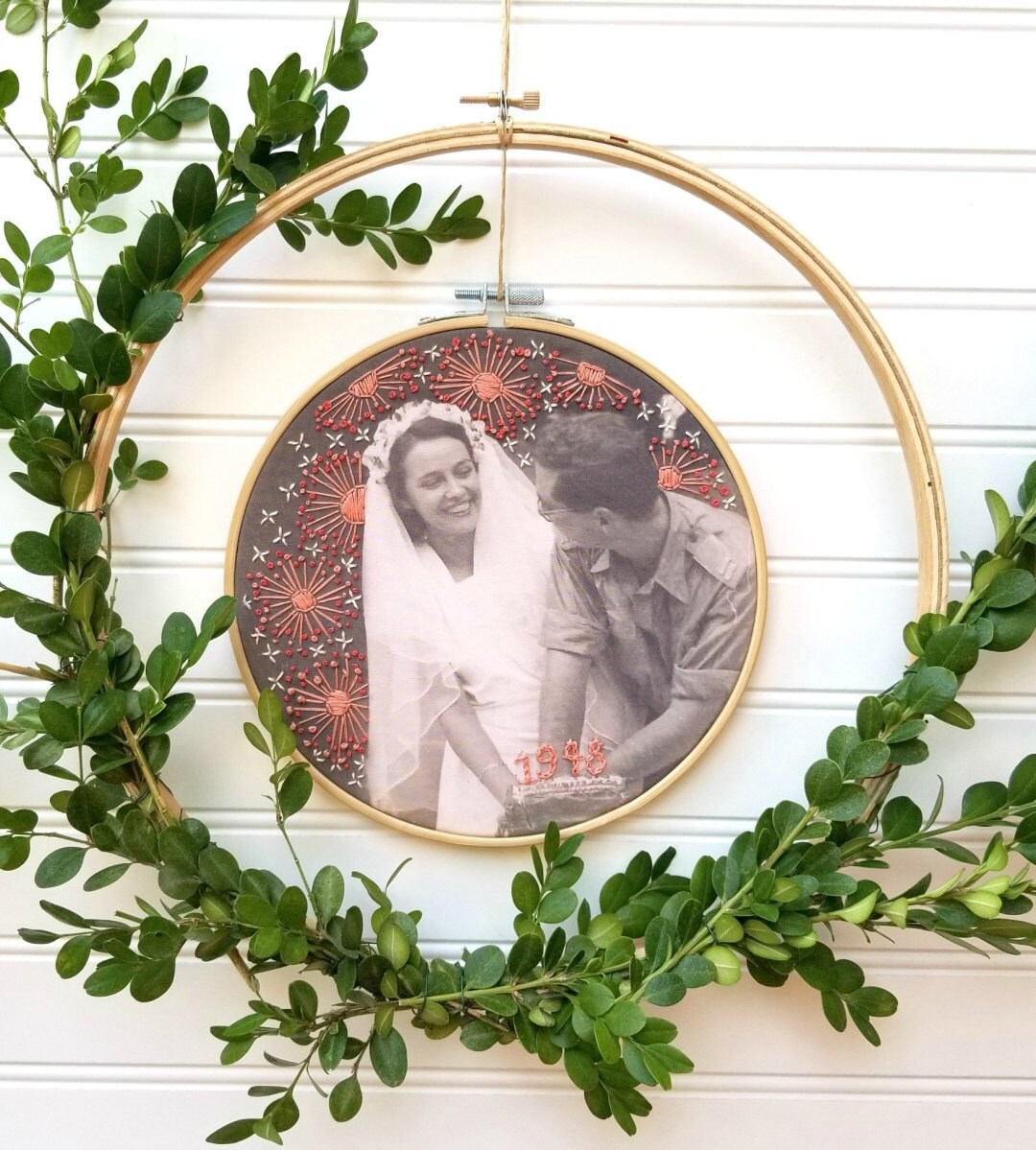 >
To Buy
: Here's another way to give an old photo new life—especially one that's not super high-res or that has seen better days. Send a scan of a favorite snap, like your grandparents' wedding photo, to the Missouri-based mixed-media artist behind
Gal's Studio
, and she'll do some digital repairs in Photoshop before printing it on cotton fabric and embellishing it with
custom hand-embroidery
. I love this one as an anniversary gift, with stitching that includes the year you got married or even incorporates some of your vows. Or maybe it's a first-home gift for a friend, with a photo of the outside of the house and sun rays bursting out of it—
so
not the last-minute random thing you'd grab at a big chain home-decor store on your way to the housewarming.
2. Immortalize it in a piece of jewelry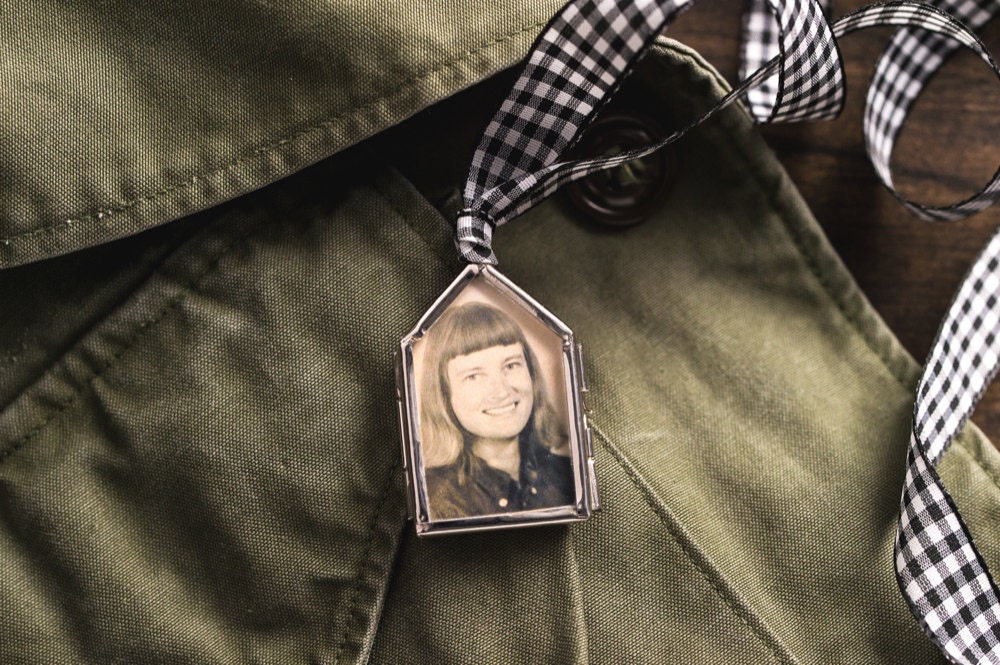 To DIY
: 
Dropping a photo into a hinged glass locket
is such a simple way to turn special images into cherished objects you can actually use. Just trim your photo to fit the locket you choose and add some ribbon, cord, or chain to create a necklace. If you're working with an original photo you don't want to trim, you can make a copy first (probably your best bet if we're talking about a family photo your relatives would miss). Or, if you got a great group shot on your last girls' trip, make one for every member of your squad, like a modern-day friendship necklace. You could even gift them to bridesmaids.
Go here for more DIY locket ideas
.
Difficulty level: easy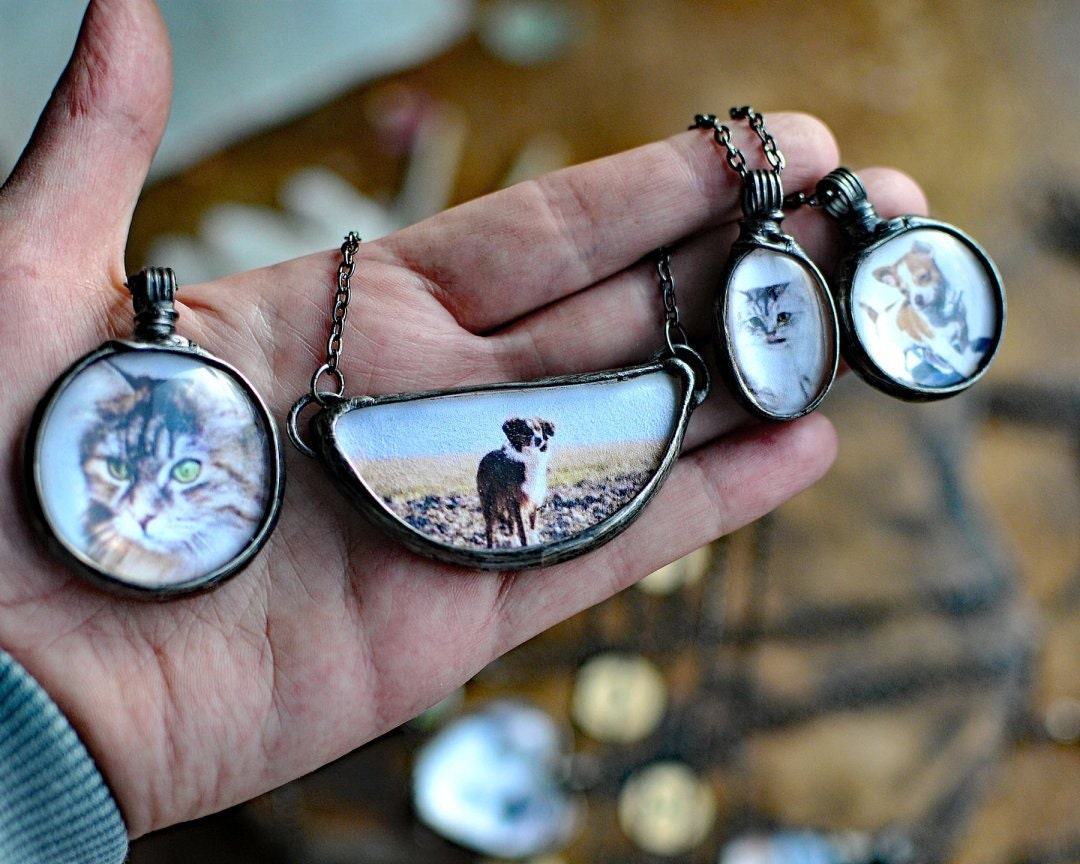 >
To Buy
: How sweet are these
custom glass charms
as a way to keep a special fur baby close to your heart? If you aren't in the mood to make your own lockets,
Mariaela
's version saves you the time—and I love the vintage-looking chains and hardware she uses. You can choose different photos for the front and the back (so it's like two necklaces in one), and ordering is as easy as sending in photos from your phone (or scanning in older ones) and choosing the pendant's size.
3. Make it part of your everyday decor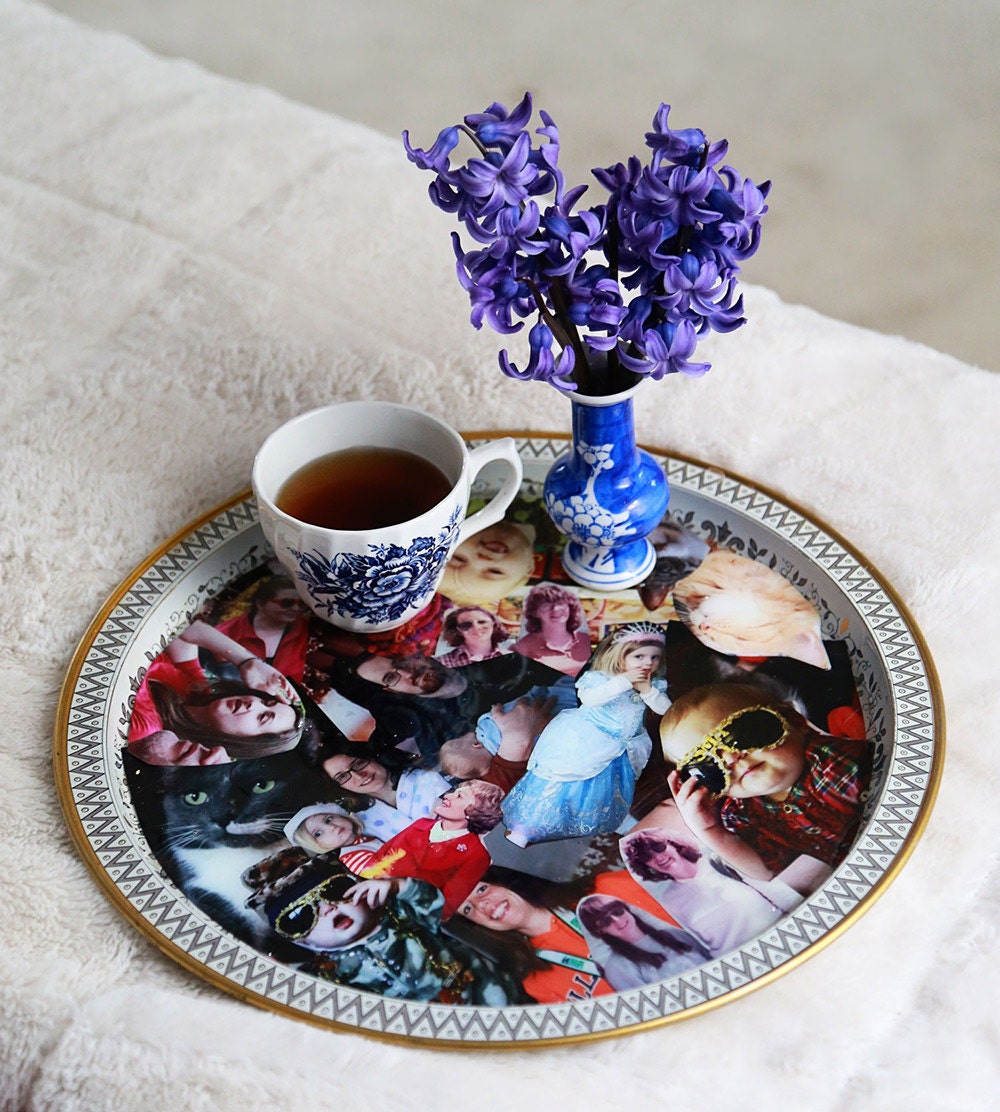 To DIY
: This
decoupage photo tray
makes me think of my dad, who after every family barbecue says, "I don't want you to text me those photos, I want to see the real thing." And yet he and my mom have all these old-school photo albums that just gather dust on their shelves. This is a really nice way to bring those favorite family photos out so you can enjoy them in your home, or give them to family members as gifts. All you need is a rimmed tray—grab one at a yard sale or in the clearance section of a home store—and a resin kit. The project itself is so easy: You just cut and arrange photos to fit on the tray, mix the resin and hardener together, spread it on the surface, let it dry, and boom—you're done. 
Get the full instructions here
.
Difficulty level: moderate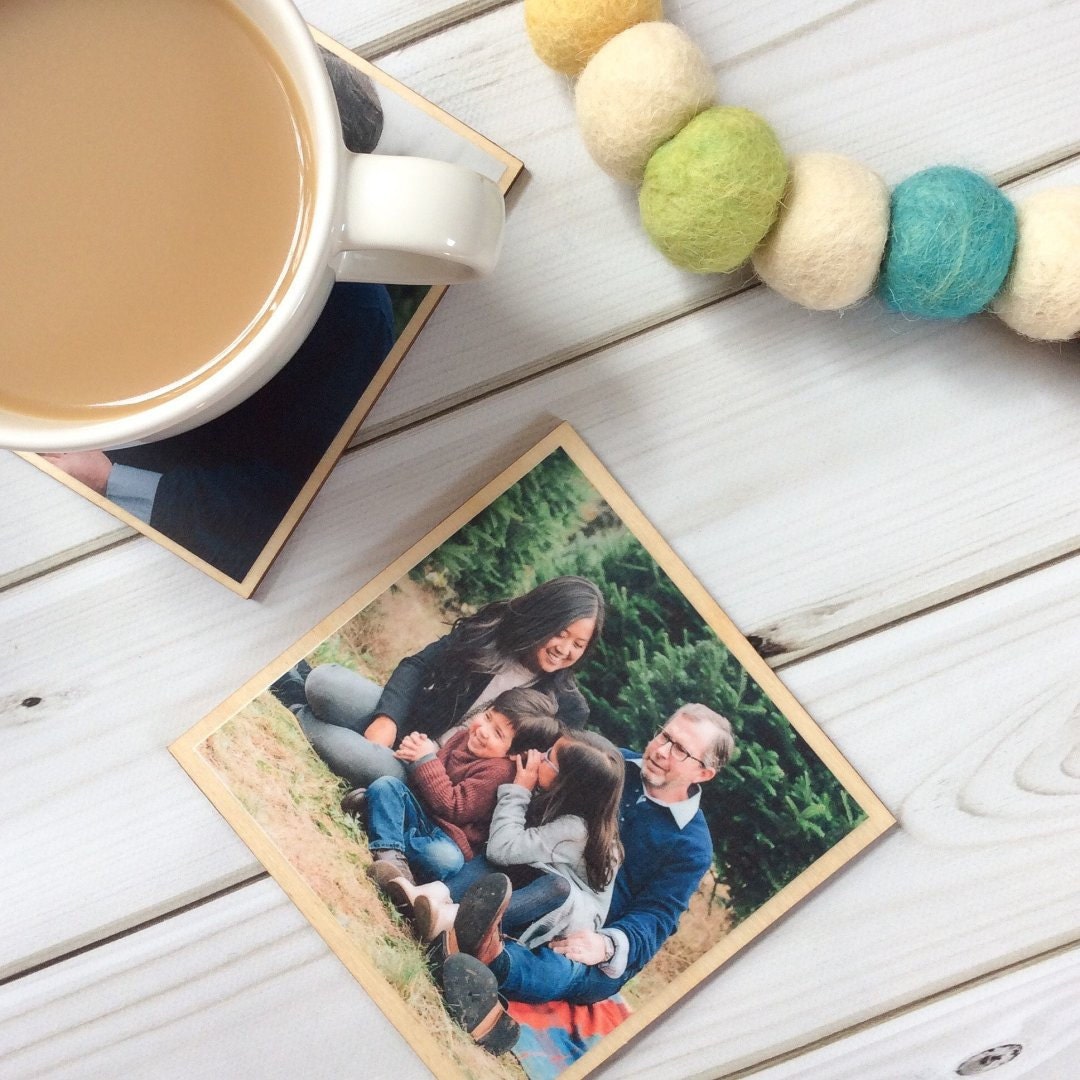 >
To Buy
: If you already have a cabinet full of photo-printed mugs in your kitchen, it's probably time to upgrade to some
custom coasters
. Grandparents would love them—it's a whole new way to show off those perfect grandkids when they invite their friends over. (Come to think of it, I'd love to get a set for showing off my niece and nephew.) Or, if you spent loads of money on pretty engagement or wedding photos, here's a way to show off all the great takes you didn't frame and hang.