by Rachel Mosely
It's a new day, Pisces, and you're in the spotlight. Make the most of your moment with our original horoscope, plus the fated finds to match.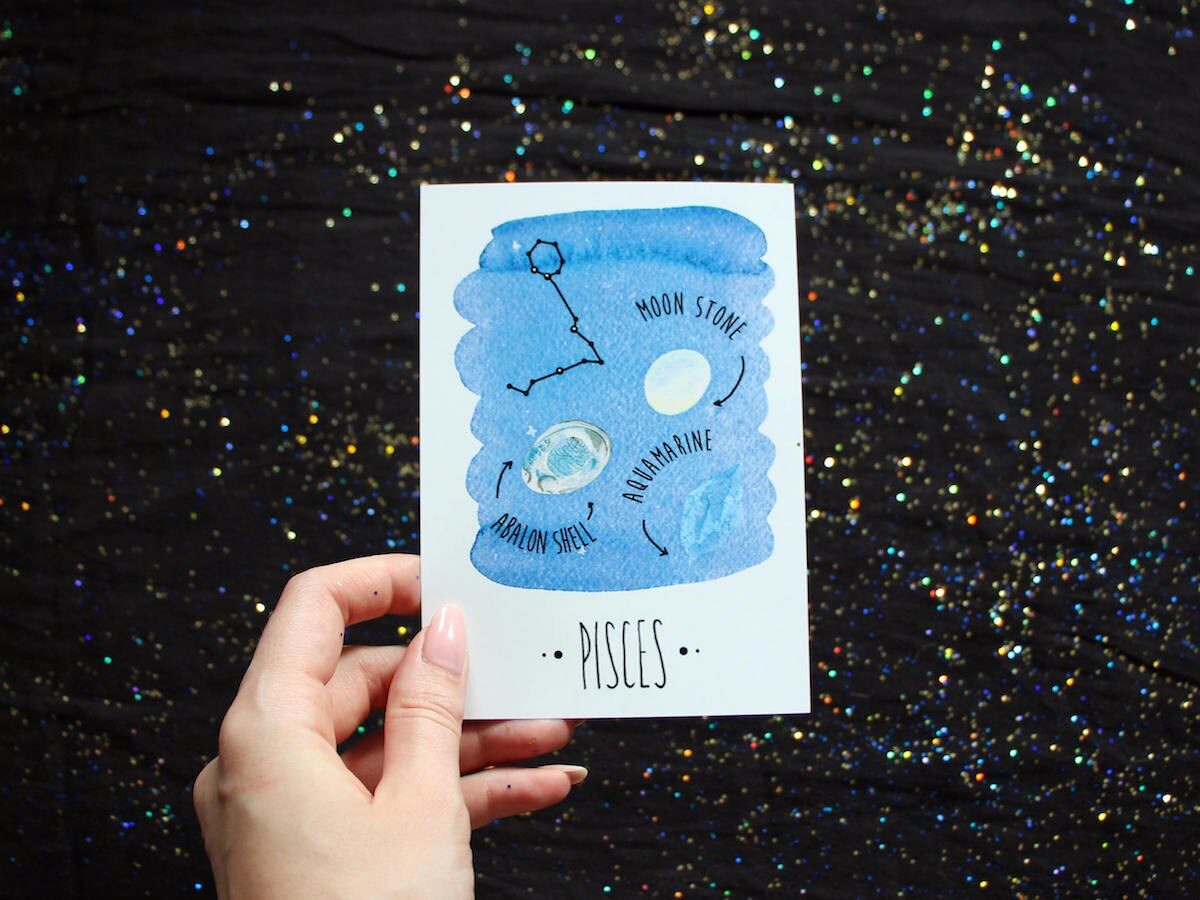 When in doubt, look to the stars. In our Shop Your Sign series we pair an original horoscope for every astrological sign, with related (and fated) Etsy finds.
Whether you're the type who obsessively checks your daily horoscope, rolls your eyes whenever your friend bemoans the current Mercury retrograde, or falls somewhere in between on the zodiac devotee/skeptic scale, there's one thing we can all agree on: Any excuse to gift yourself a special new something is always welcome. So why not use some
star power
to guide your next purchase? This month, we're focusing on dreamy, compassionate, and emotional (yes, sometimes to a fault)
Pisces
. After a round through the astrological wringer, clearer skies—and a newfound personal liberty—are on the horizon for this water sign. Here's what they can expect for the coming year:
Pisces (February 19-March 20): Pisces, you're the caregiver of the zodiac. You've had some tough years, and now's your chance to feel that support come back around. 2018 is your year to be free. This year, you're feeling lighter and happier. It's a brand new day. Enjoy this freedom—and the travel opportunities that are sure to come with it. You've earned it.
Read on to discover Pisces's must-have items for the year ahead, carefully curated to reflect their trademark creativity, sensitivity, and charm.
A sweater to love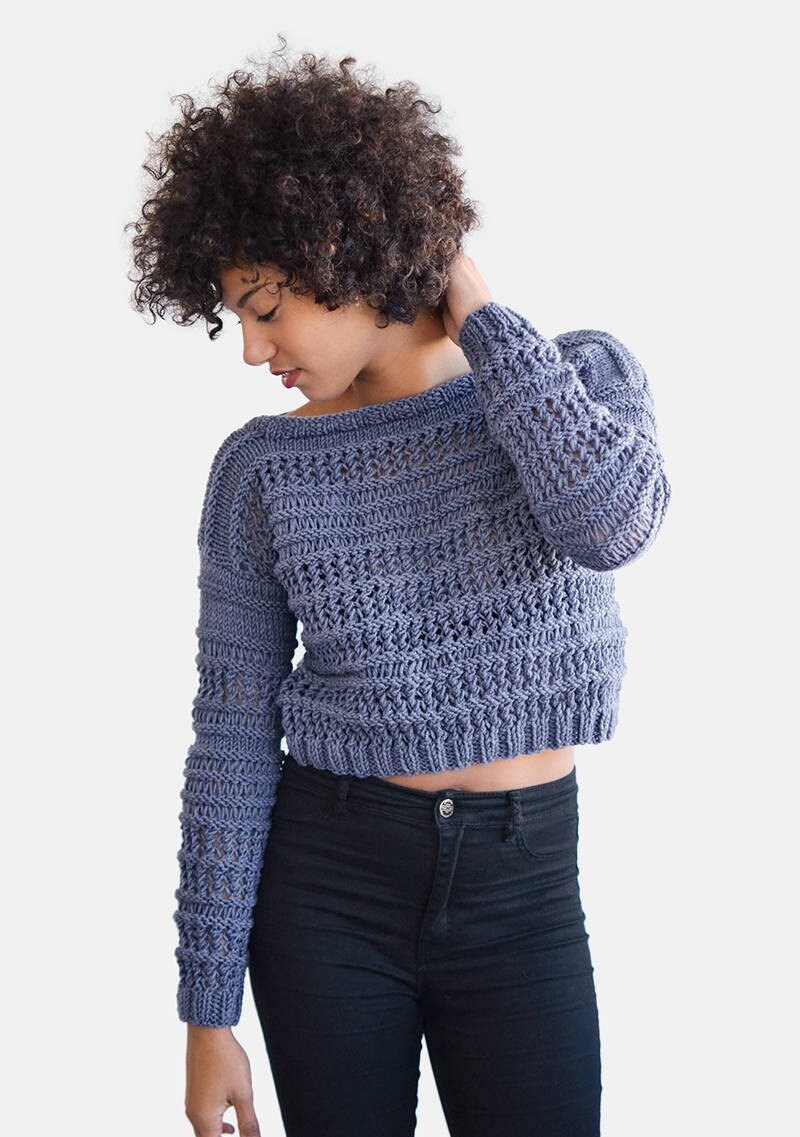 >
It's true: Pisces hasn't had the easiest go of it recently. But now the tide is turning, and they're due for some serious self-indulgence. And there probably isn't a more deserving sign in the zodiac: These folks are pros at showing love to others. With
Plexida
's plush
hand-knit sweater
, they can finally give themselves some much-needed coziness, too. Its flirty crop waist and loose, breathable weave make this a feel-good piece for any sign to rock all year long.
A one-of-a-kind hair accessory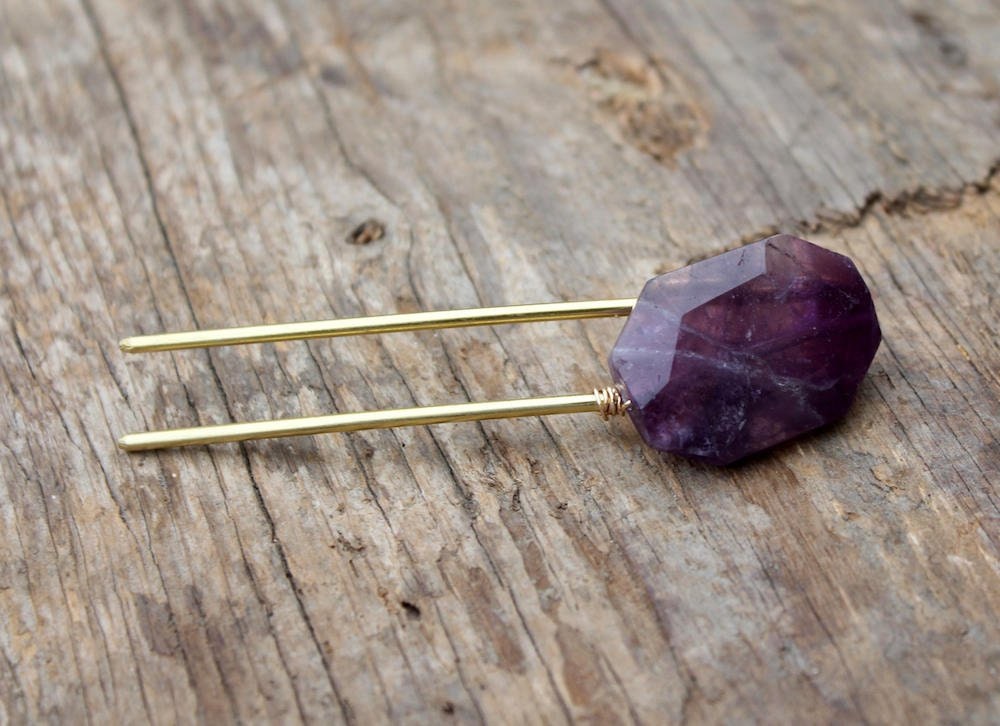 >
If you know a Pisces, you know their inclination to emotional extremes—there's no such thing as "kinda happy" or "sorta sad." No color captures the combination of hot and cold quite like purple, with its marriage of fiery red and cool blue, so it's only fitting that amethyst is the Pisces
birthstone
. Here, the head-turning rock takes center stage in an elegant brass
hair pin
crafted by Julie Stull of
J.E.S Designs
. Use the delicate piece to add some attitude to a bun or a pony, or swap it in the next time you reach for a run-of-the mill barrette.
A motivational art print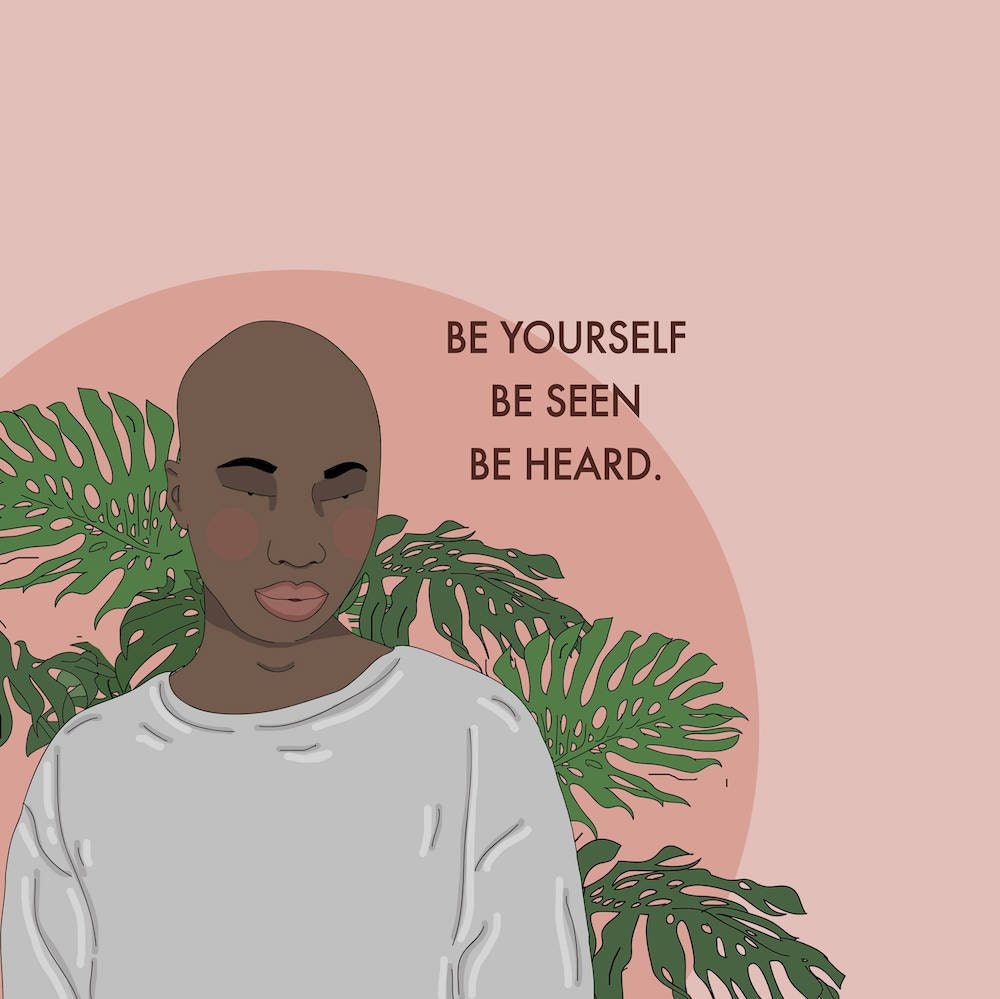 >
Carpe diem, YOLO…whatever your chosen catchphrase, this year Pisces is all about finding freedom from old hang-ups. Take a page from their self-assured book, and celebrate putting a premium on your own thoughts and feelings with a
bold print
from
Recipes For Self Love
. (Think self empowerment mantras–turned–statement art.) The "Be Yourself, Be Seen, Be Heard" refrain will remind any sign to listen to their inner truth, while the vibrant colors will tap into the creative virtuoso inside every Pisces.
A postcard with purpose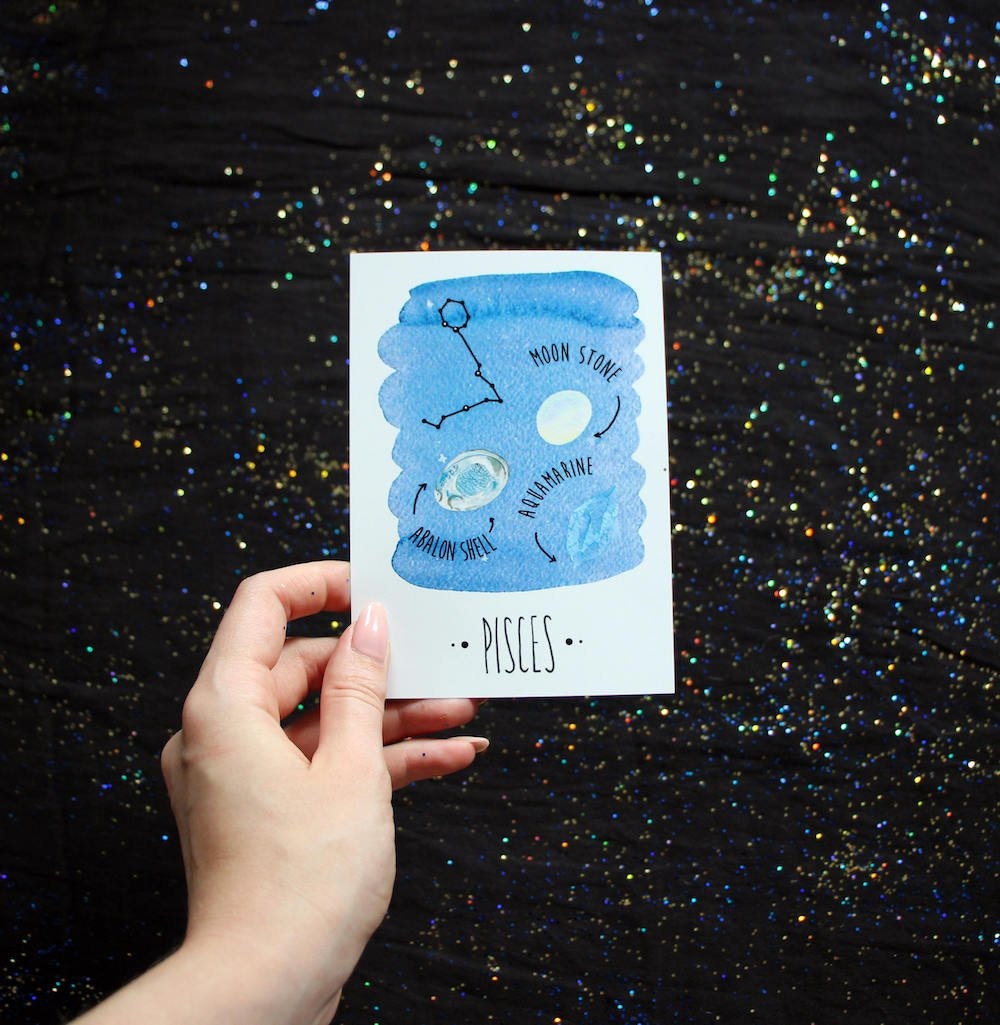 >
Study your cosmic energy essentials with a
crystal postcard
 from Ukraine-based designer
Nascens Luna
that doubles as a handy cheat sheet to your astrological talismans. Pisces's go-tos? Moonstone, which is said to counterbalance negative self-talk and protect you while you're jet-setting; calming abalone shell; and aquamarine, which is believed to promote healing and has long been a favorite crystal for seafarers—in other words, perfect for the quintessential water sign.
A tailored sunglasses case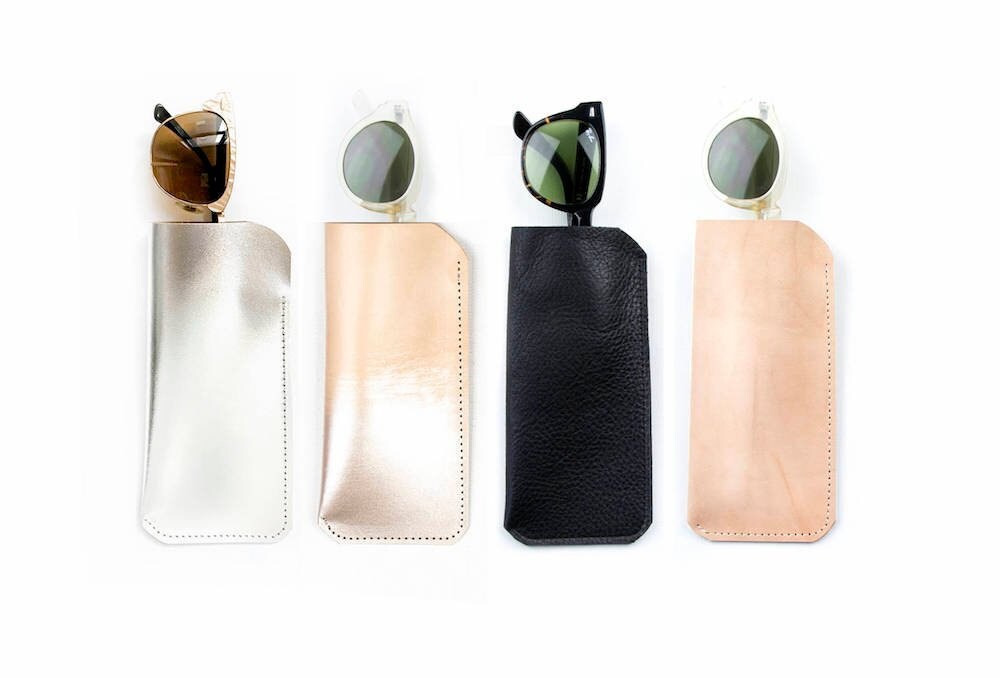 >
A refreshed confidence, a renewed support circle, upcoming trips galore: 2018 holds an especially sunny outlook for Pisces. And if you're hoping to tag along on their next adventure, you're going to need a major pair of shades to handle all the brightness in store, along with a chic case to protect them. Sleek and understated are Pisces's buzzwords when it comes to style and 
Annie Bukhman
's all-natural
leather cases
, available in three classic shades, fit that vibe to a T. And since the hand-cut leather evolves with wear, no two cases will be alike—perfectly in line with Pisces's individualistic M.O.
A lavish bath set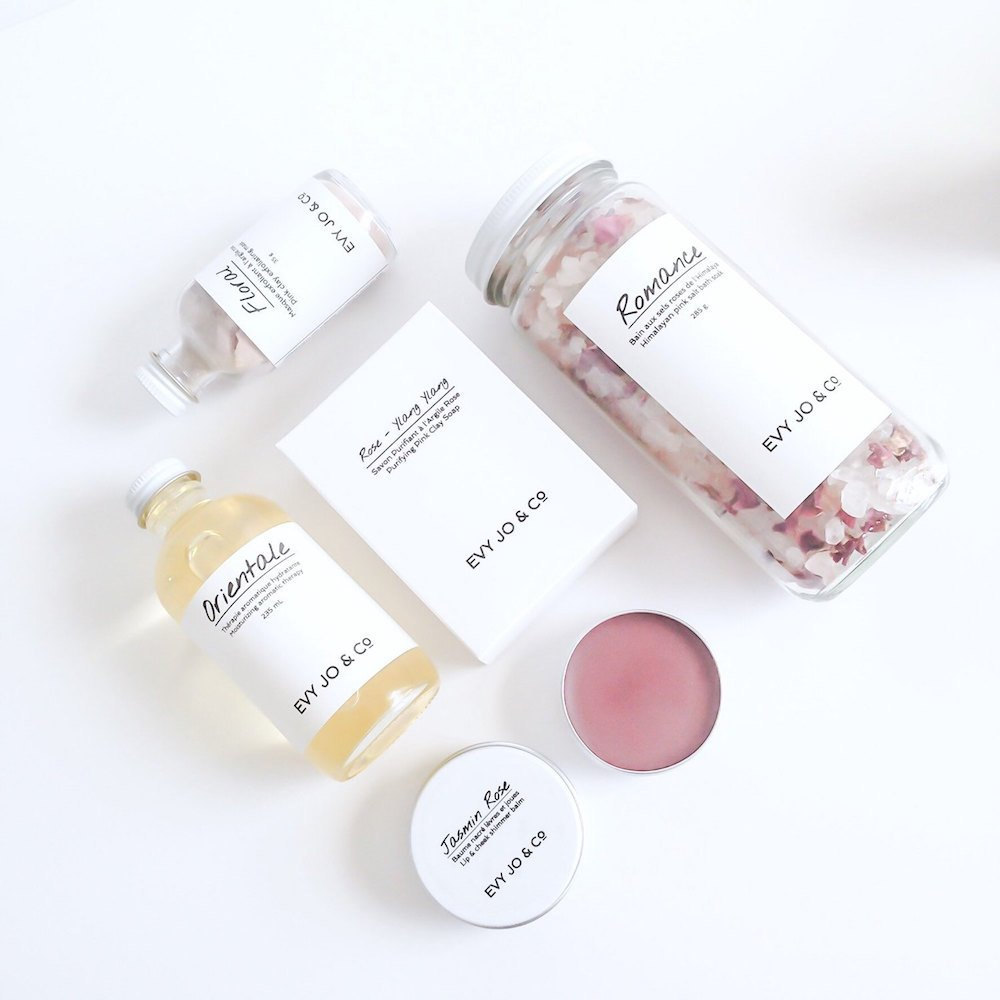 >
After a whirlwind 2017, Pisces has earned a serious breather—and for the relaxation-loving dreamer of the zodiac, nothing hits the spot quite like a long, luxurious spa sesh. Follow their lead and pamper yourself from head to toe with a
customizable bath set
from
Evy Jo & Co
, which is as countertop-worthy as it is rejuvenating. Choose from bath salts (in pink Himalayan salt, green tea, coconut milk, or black sea salt options), a therapeutic body oil (with a soft jasmine or reviving patchouli base), a rich soap crafted with charcoal or green tea, a glow-inducing clay mask, and a hydrating lip balm available in three equally delish flavors. Can you say "Ahhh"?