by Jackie Buddie
How to deliver a truly magical unwrapping moment—even if you've missed the cutoff for shipping that just-their-style gift.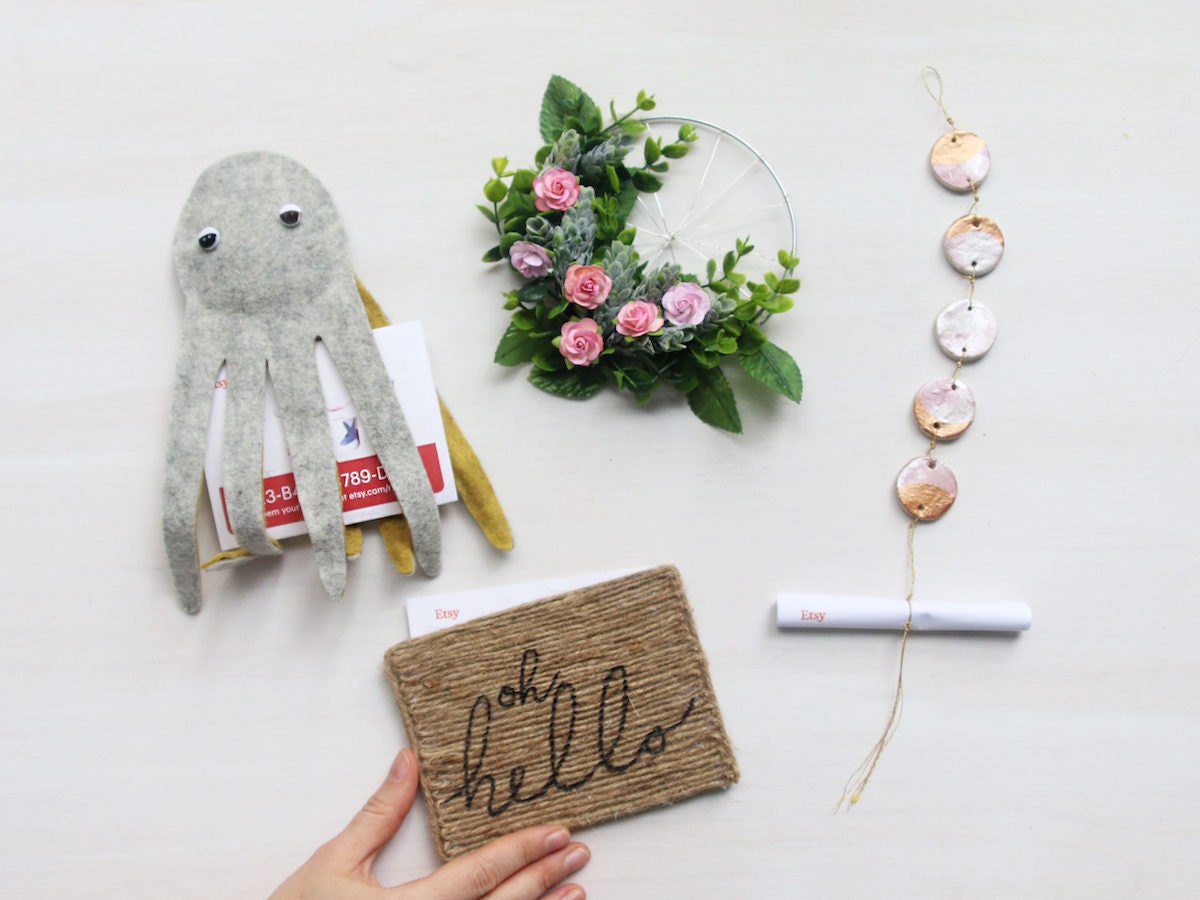 You searched all season for it—that
one-of-a-kind, just-their-style gift
—and by golly, you've finally found it, gleaming back at you from your computer screen in all its gorgeous, handcrafted glory. The one teensy problem? A work of art this unique takes time and care to make, and as luck would have it you're a mere five sleeps from Christmas. If you won't be able to put that prized present under the tree before the big day, don't lose heart: We've dreamed up a creative way to deliver a truly magical unwrapping moment no matter how last-minute your discovery. With a little ingenuity and some hot glue, you can transform an
Etsy gift card
into a miniature replica of that extraordinary object you were hoping to buy.
To get you inspired, we created four custom card carriers with clever designs that pay homage to our most fantastic finds. What would yours look like?
A statement-making doormat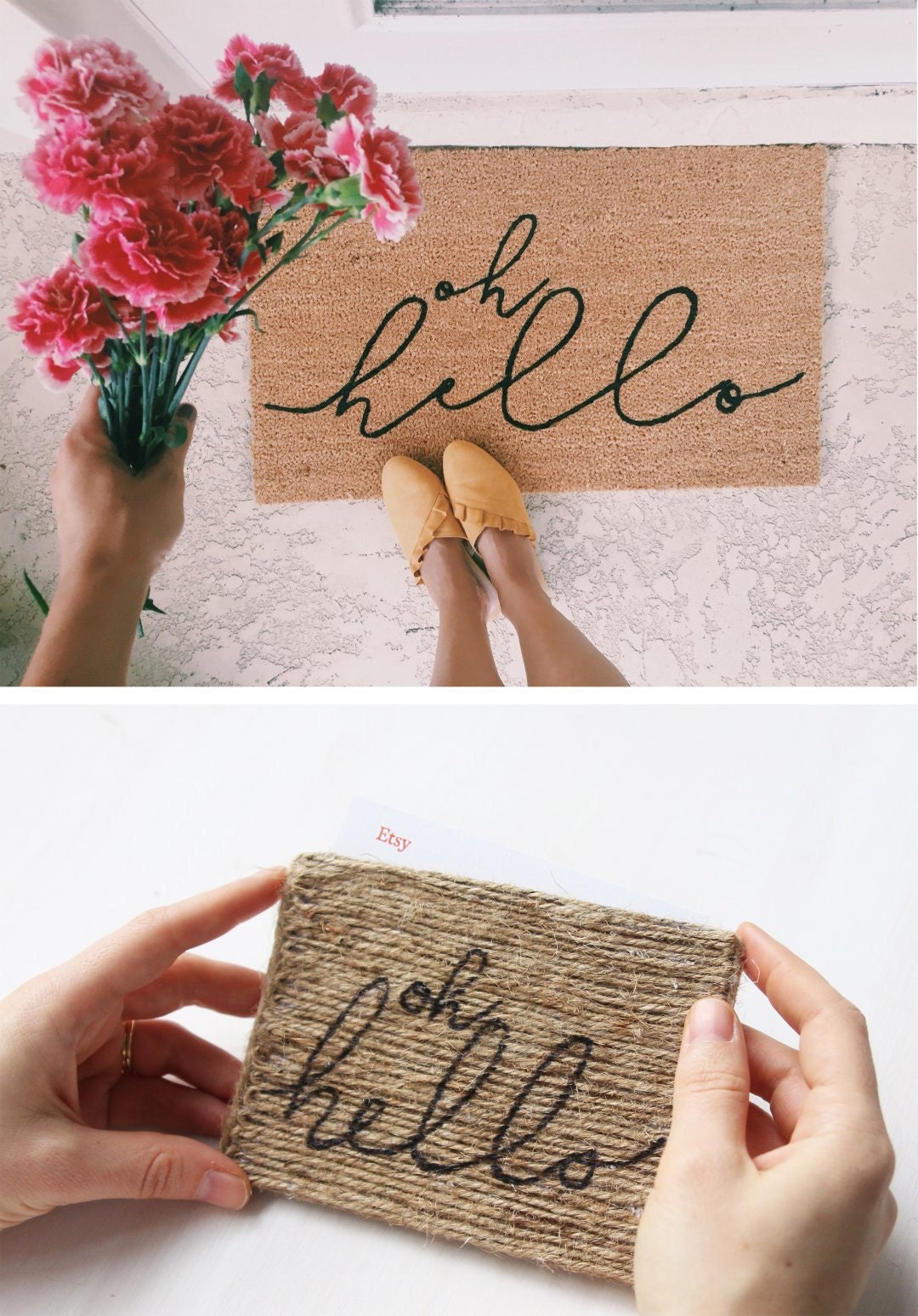 >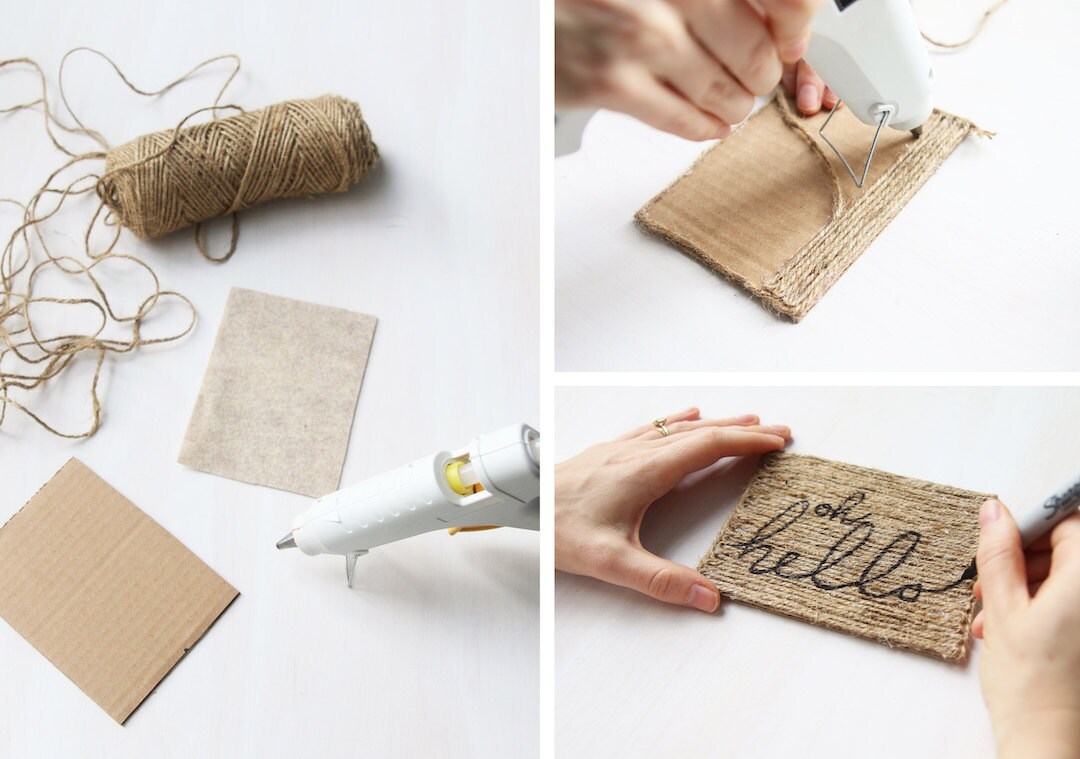 For new homeowners and prodigious party-throwers alike, walking up to a
stylish welcome mat
will be a daily delight. To make our dollhouse-sized duplicate, simply hot glue tight rows of twine onto a cardboard base, then use a fine-tip permanent marker to add an elegant (or cheeky) greeting or a mini monogram. Glue a felt pocket to the back for stashing the gift card, and you're all set to win Best Guest. 
Oh hello doormat from Olivia Rose Shoppe, $35
An obsession-worthy octopus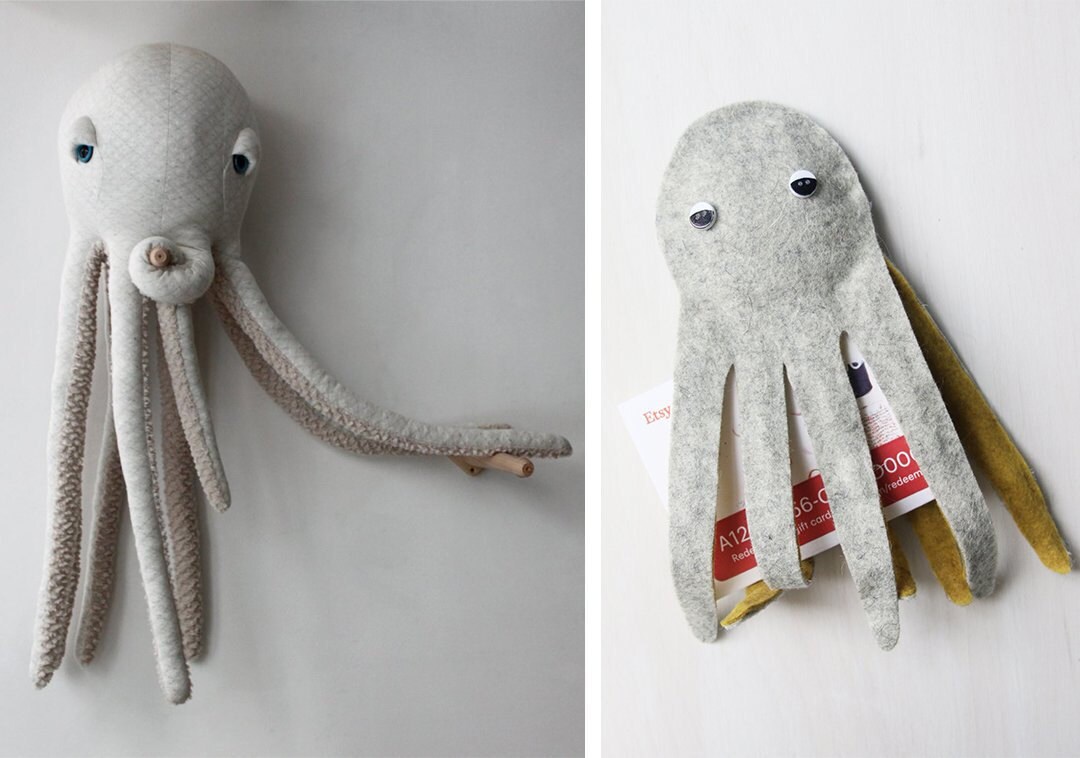 >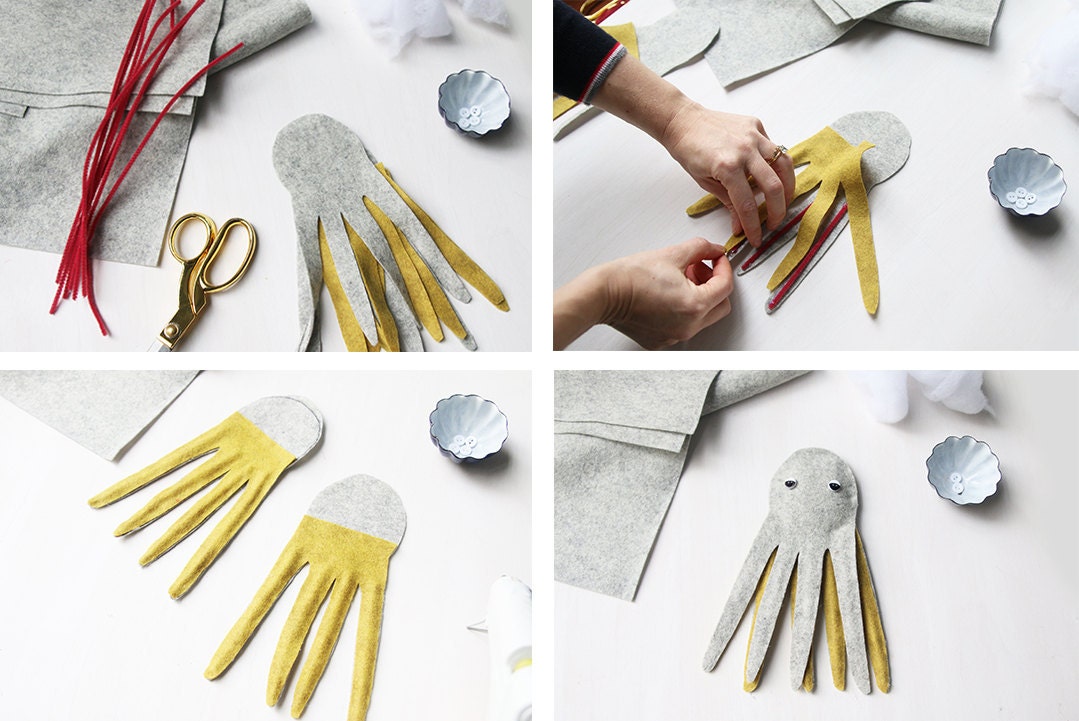 A huggable companion for softies of all ages, this big, beautiful
stuffed cephalopod
(the largest version measures nearly 40 inches from top to tip) gives a whole new meaning to the phrase "creature comforts." To make his cute little counterpart, cut a gray felt front and back for the animal, with four tentacles for each side, plus two more contrasting felt layers in the same shape. Glue a pipe cleaner along the center of each tentacle, adhere a contrasting layer on top, then sandwich together, stuffing the head with cotton fluff before hot gluing the edges. Add buttons for the eyes, then gently bend his tiny tentacles around your gift card. 
Giant plush octopus from Big Stuffed, $186
A be-spoke wreath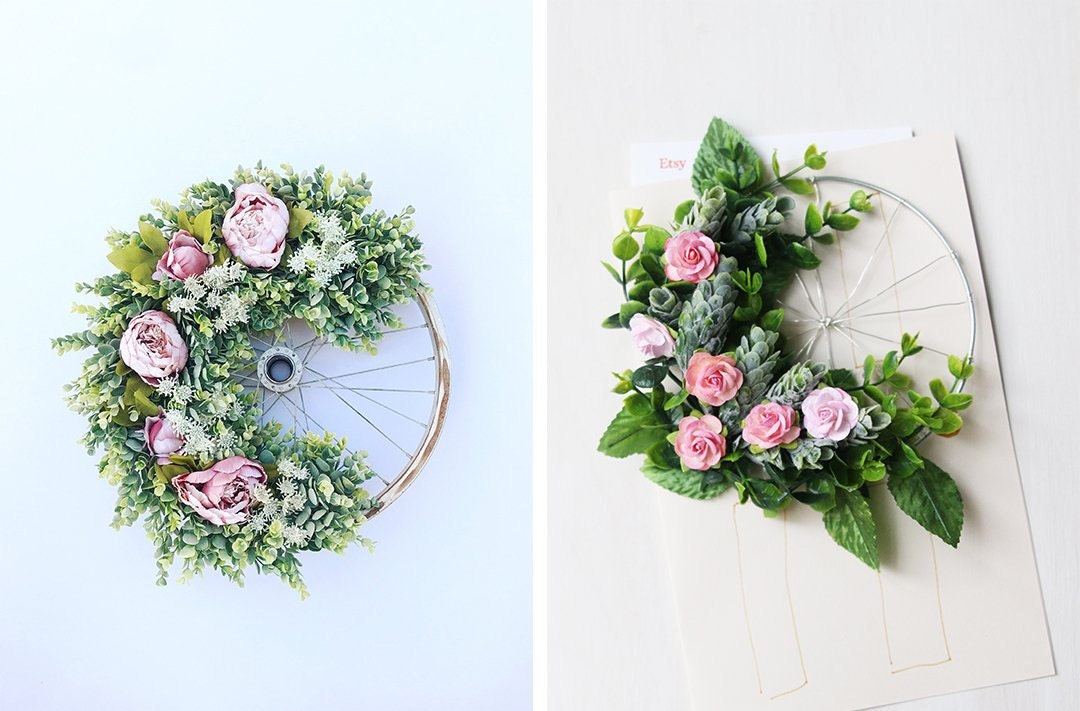 >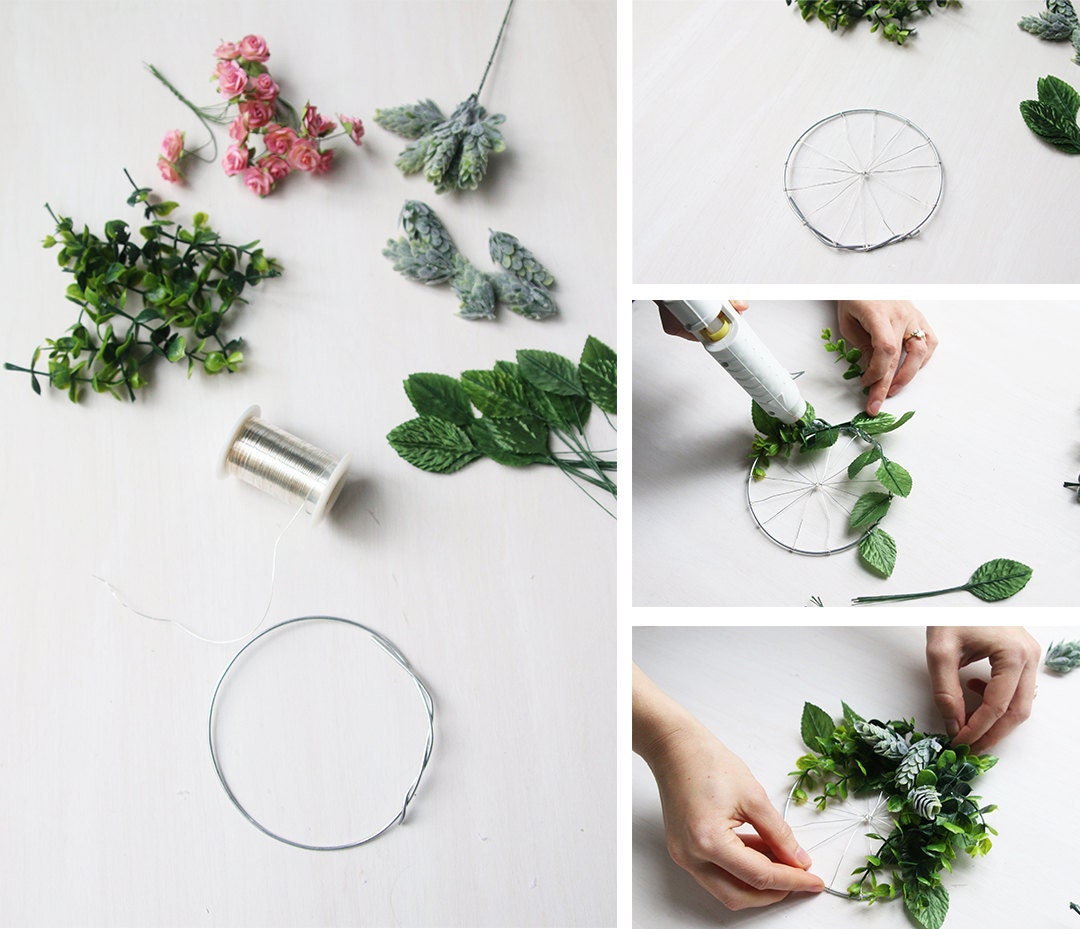 This
stunning wreath,
fashioned from a reclaimed bicycle wheel and fistfuls of faux florals, puts a fresh spin on a familiar rustic-meets-feminine aesthetic—and has won over plenty of door decor fans in the Etsy-sphere this year. For a small-scale tribute, use bendable fine-gauge wire to secure a hoop of thicker wire, then crisscross it at regular intervals and conceal the ends with tiny hot-glued leaves and a smattering of baby blooms. Attach your creation to a cardstock "door," tuck the gift card inside, and watch their surprise at the big reveal.
Vintage pink peony bicycle wheel wreath from Bloom Valley Market, $140
A lunar adornment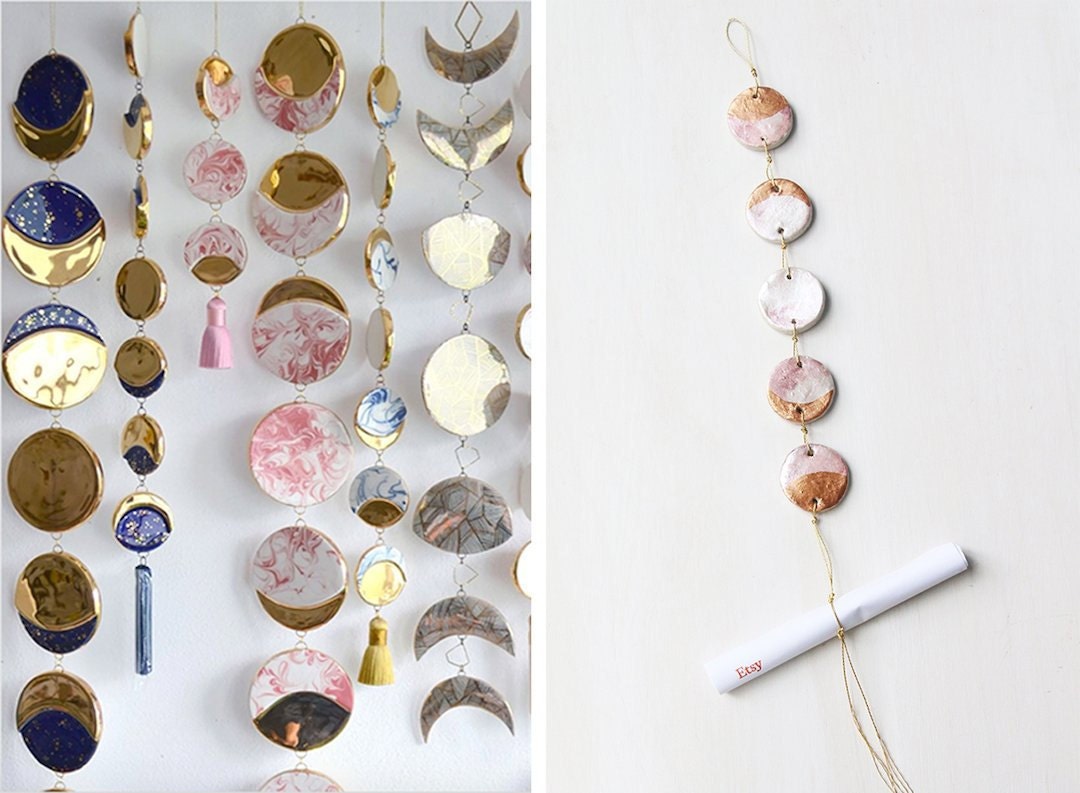 >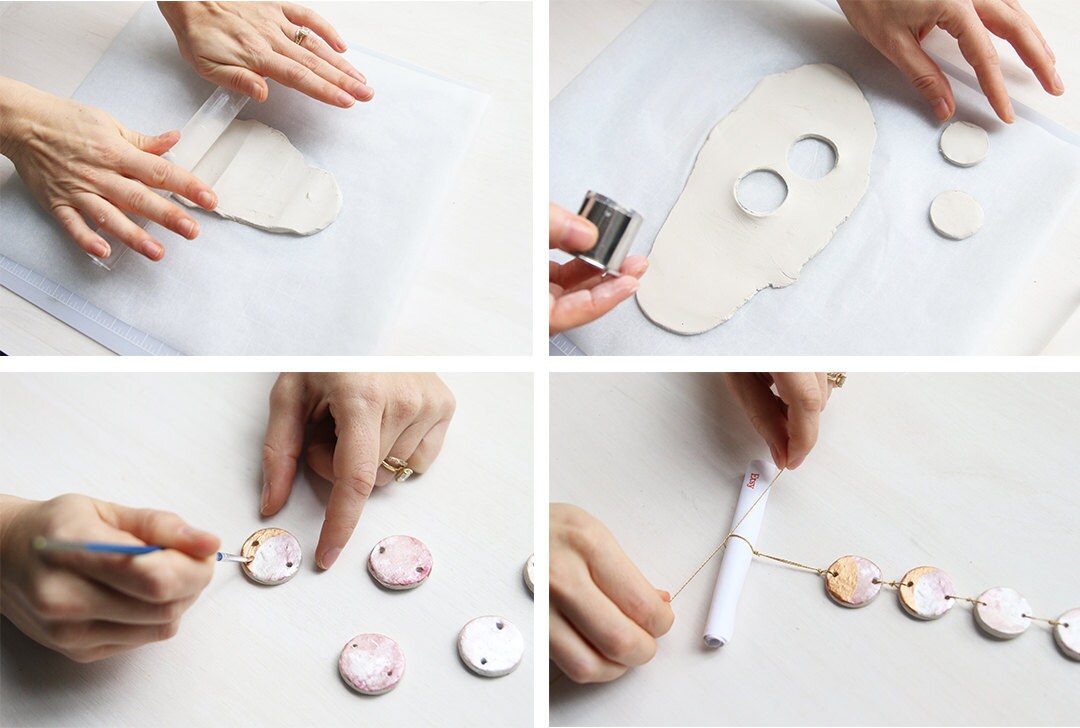 Whether they're constantly consulting their star charts or just can't resist anything with a celestial sparkle, a shimmery
moon phase wall hanging
will make a heavenly addition to a dear friend's sacred personal space. Our ornamental miniature, which makes a similarly stellar addition to their tree, is shaped from air-dry clay sliced into seven identical circles (a cookie cutter helps with consistency), then pierced at the top and bottom and painted. A printed-paper gift card rolled into a petite scroll and dangled from a golden string completes the scene.
Moon phase wall decor from Jasmin Blanc Boutique, $62
Projects, styling, and photography by Hannah Bridge, Brigette Muller, and Jessica Ulrich.