Get the scoop on how she makes her signature textured-metal statement pieces and which celebs are wearing her work.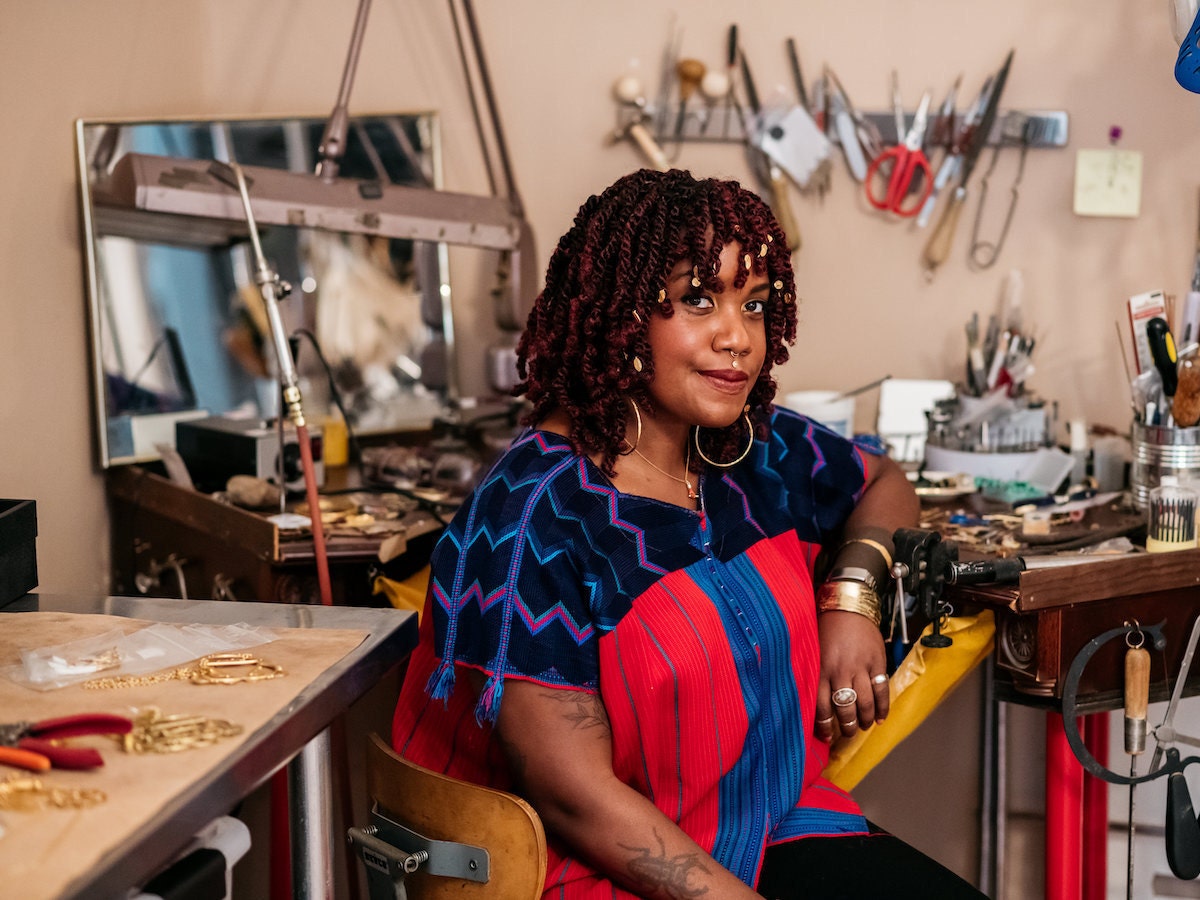 We love sharing stories from our incredible maker community in our Featured Shop series, and we're thrilled to bring you a new twist on the format this week—not only sharing a seller's story in her own words, but in her own voice too. To kick us off, we caught up with Alicia Goodwin of Lingua Nigra in Chicago, Illinois and turned the convo into a podcast episode that's perfect for streaming while you snuggle in for a craft night or head outside for your morning stroll.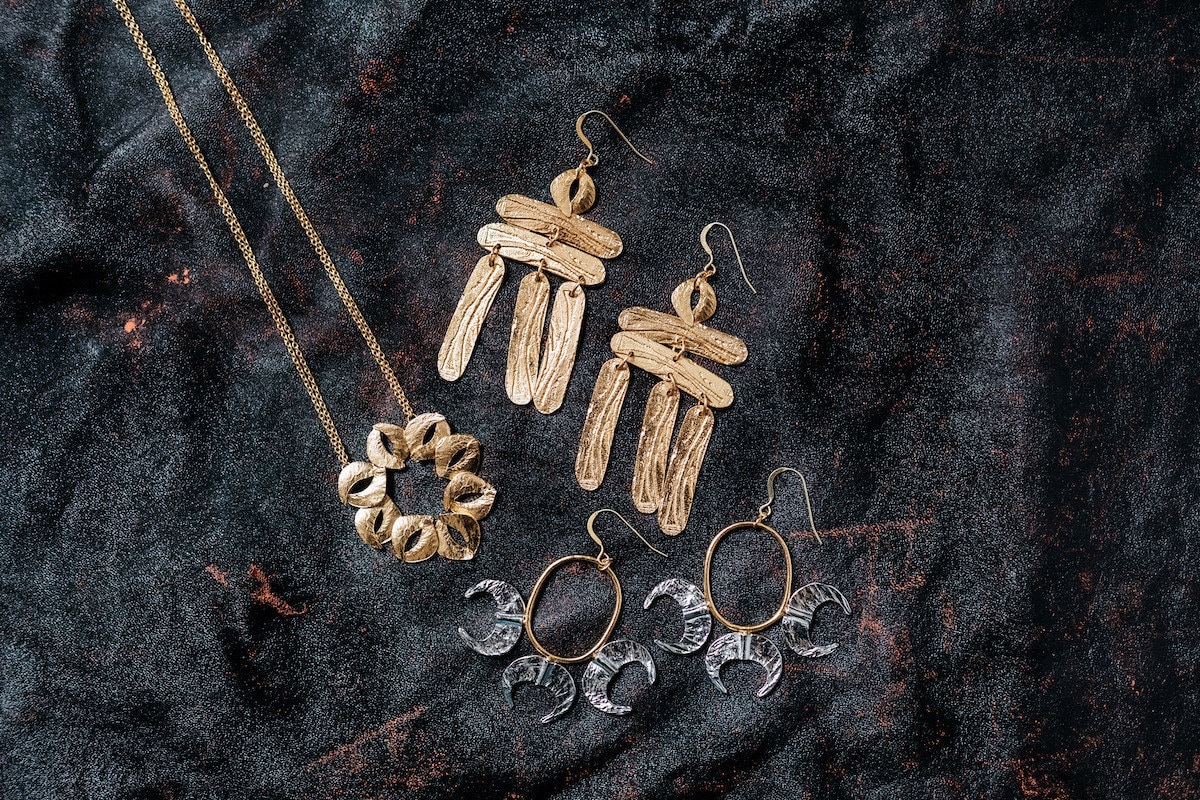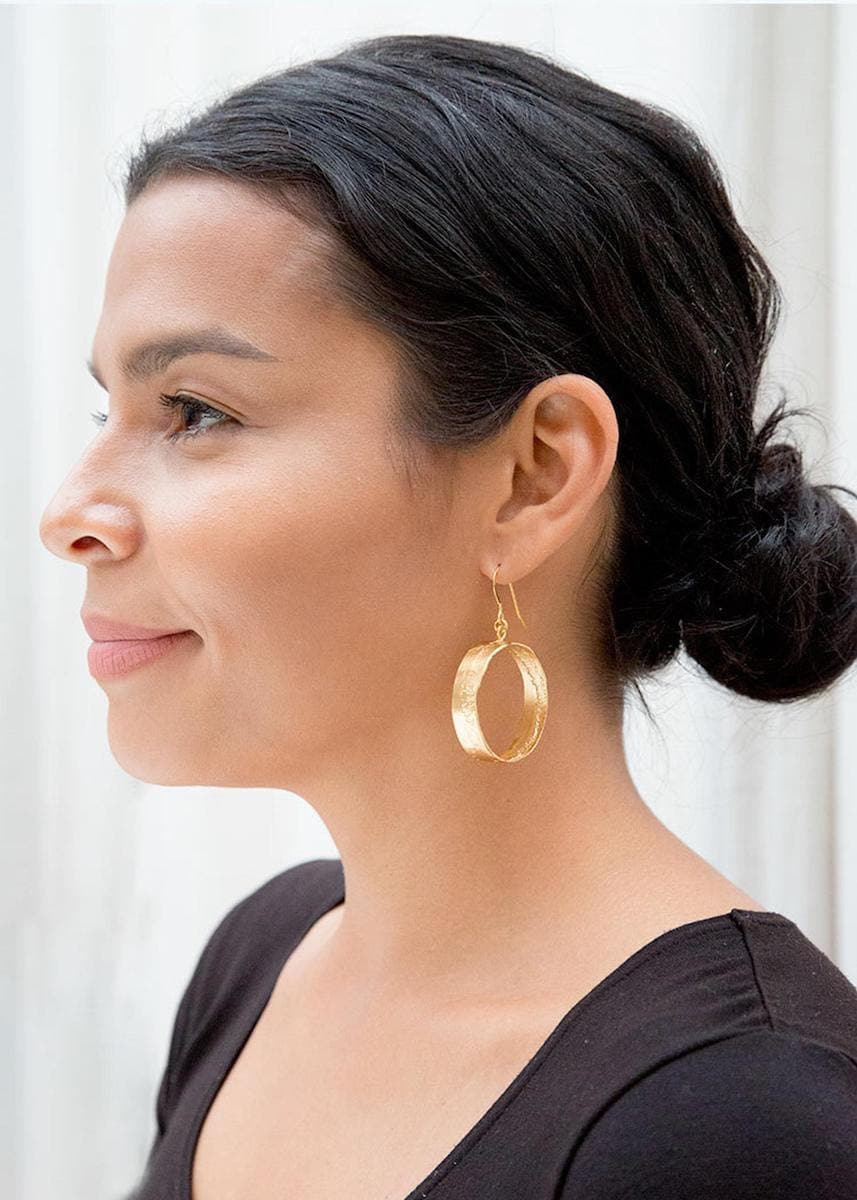 Alicia's distinctive, nature-inspired metal jewelry has been on our radar for a while now. And the same is true for her loyal customers, who've come to her shop for years to find meaningful gifts for loved ones or to discover a special piece to wear on their wedding day. Whether it's a pair of glimmering hoop earrings or a sculptural pendant necklace, Alicia finds ways to innovate on classic styles through a blend of organic and modern shapes. Her work has even attracted some high-profile clients, with actors, directors, and musicians wearing her textured, eye-catching designs during performances and photo shoots.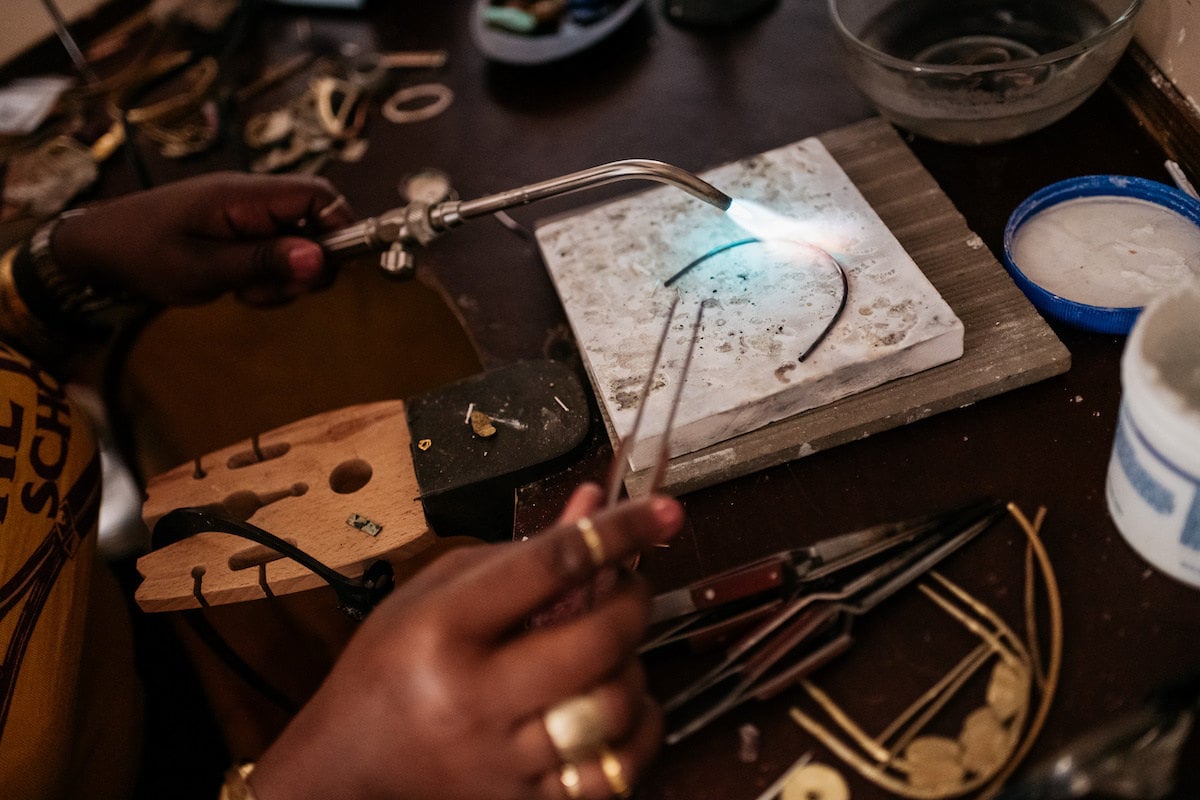 Still, there might be no bigger Lingua Nigra fan than Etsy Trend Expert Dayna Isom Johnson, so we knew she had to be the one to interview Alicia for the podcast. "Alicia is not only one of my favorite sellers to buy jewelry from, but she's also become a good friend," says Dayna, who met Alicia when she came to visit the Brooklyn Etsy office a few years ago. "I bought my first set of earrings from her and have stayed in touch ever since. It's been such an honor to watch her business really take off."
In this episode, find out what makes Alicia's creation process so unique, which celebrities are snatching up Lingua Nigra accessories, and why customers keep coming back to her for their special occasion jewelry needs.
Listen now on Apple Podcasts, Spotify, or wherever you get your podcasts.