by Valerie Rains
The trend you'll be seeing everywhere this summer.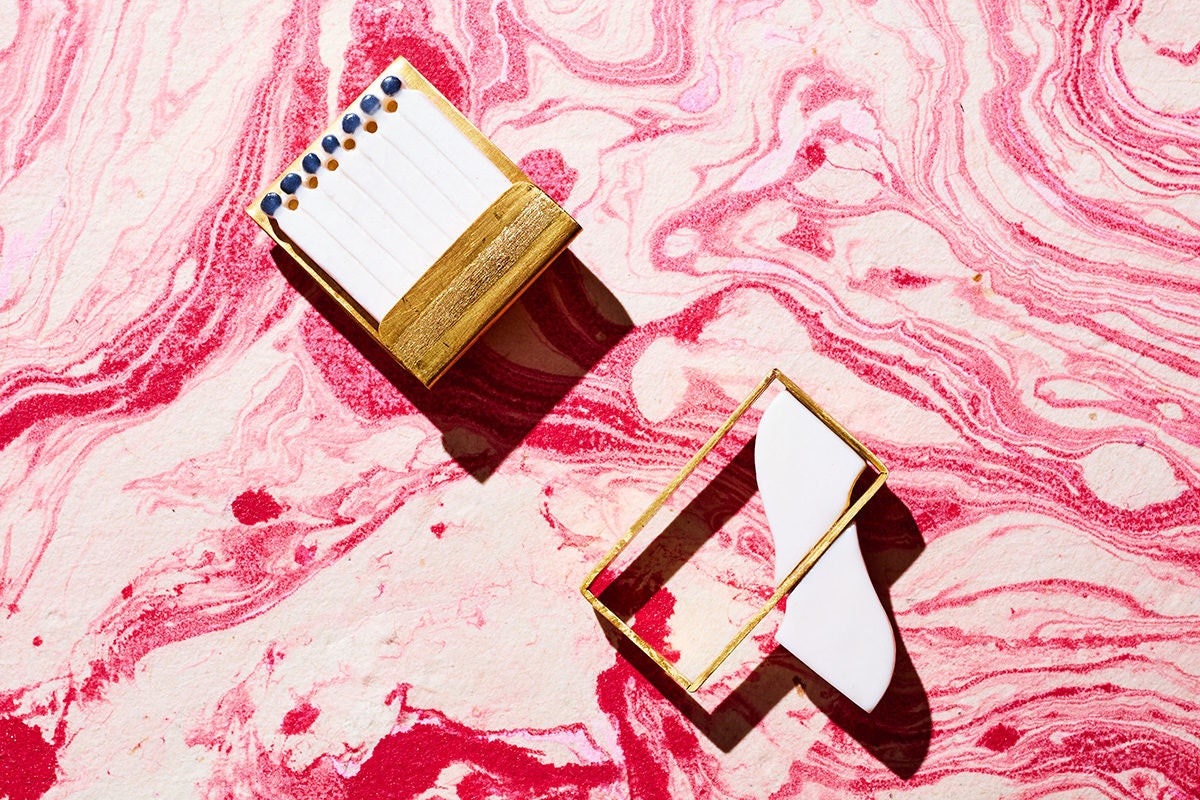 The perfect counterpoint to your summer wardrobe's vibrant palette?
Crisp, clean, porcelain jewelry
, left unglazed or minimally adorned. These pieces are all about shapes (geometric or gently curved), finishes (textured or flat), and in some cases, a bit of humor (see the cheeky matchbook brooch by Etsy maker 
Monochromatiques
). Depending on the style, they can evoke anything from a Roman arch on an ancient ruin to a summer-camp craft project made from glitter and macaroni (but more grown-up, of course).