Kick off the month with fun finds from these five women-owned and operated Etsy shops.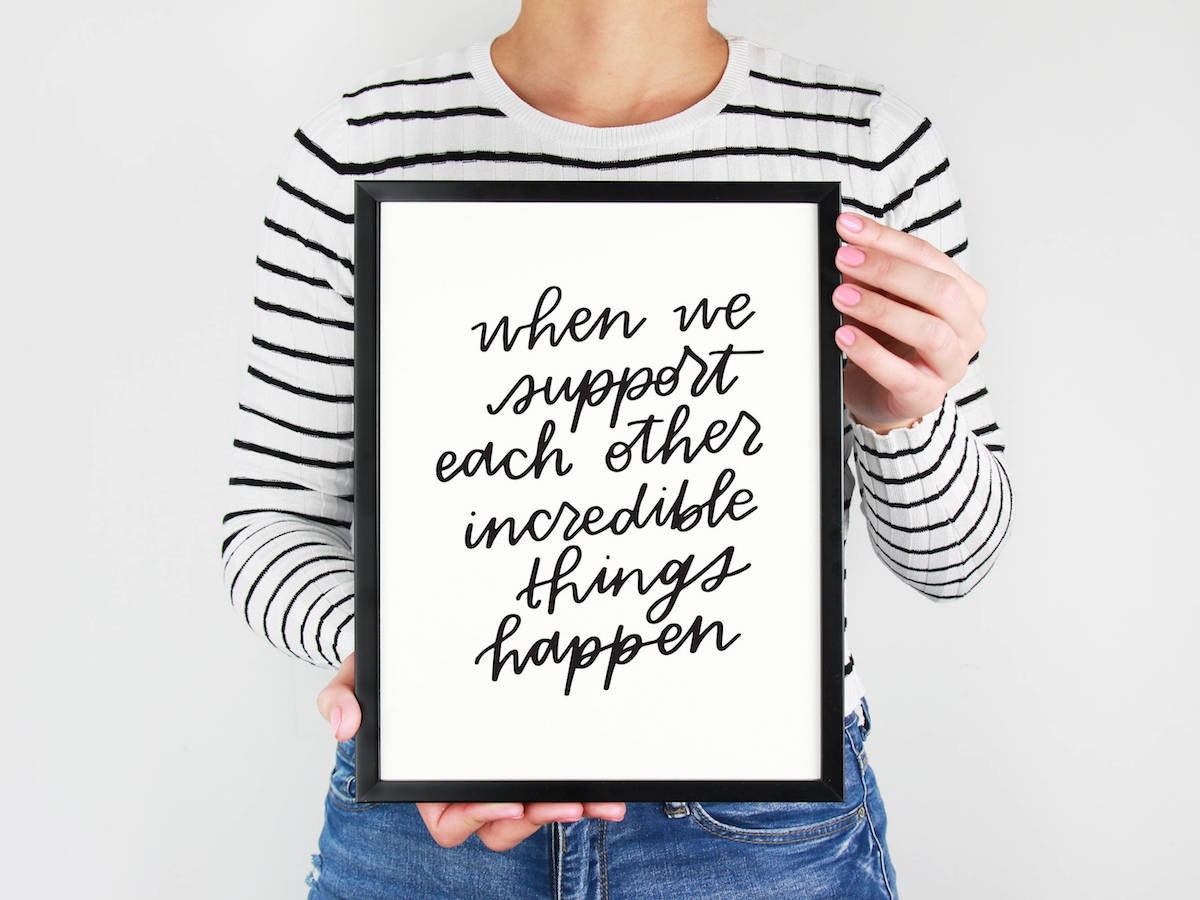 There is magic in knowing that every time you hop on Etsy, you're instantly plugged into a network of millions of individual entrepreneurs all over the world. More inspiring still is the fact that
87% of them are women
: artists, makers, and collectors, specializing in everything from
3D-printed wedding accessories
to
DIY cheese kits
. These are women who've built businesses into brands, and brands into movements—honing their skills in
tiny houses
, backyard
she-sheds
, and sometimes, the middle of
paradise
. While we're firm believers that women should be celebrated
every
day, today we're proud to kick off
Women's History Month
by shining a light on some of the many ways women have come together on Etsy. In twos, threes, and even by the dozen, women entrepreneurs are teaming up to open shops together, finding power in numbers to chase their collective dreams—while giving their fellow ladies a leg up to do the same. So whether you're shopping, browsing, or gathering the courage to embark on a creative endeavor of your own, read on for a little reminder that what you seek, you find—and here on Etsy, that often means rad products with even radder women behind them.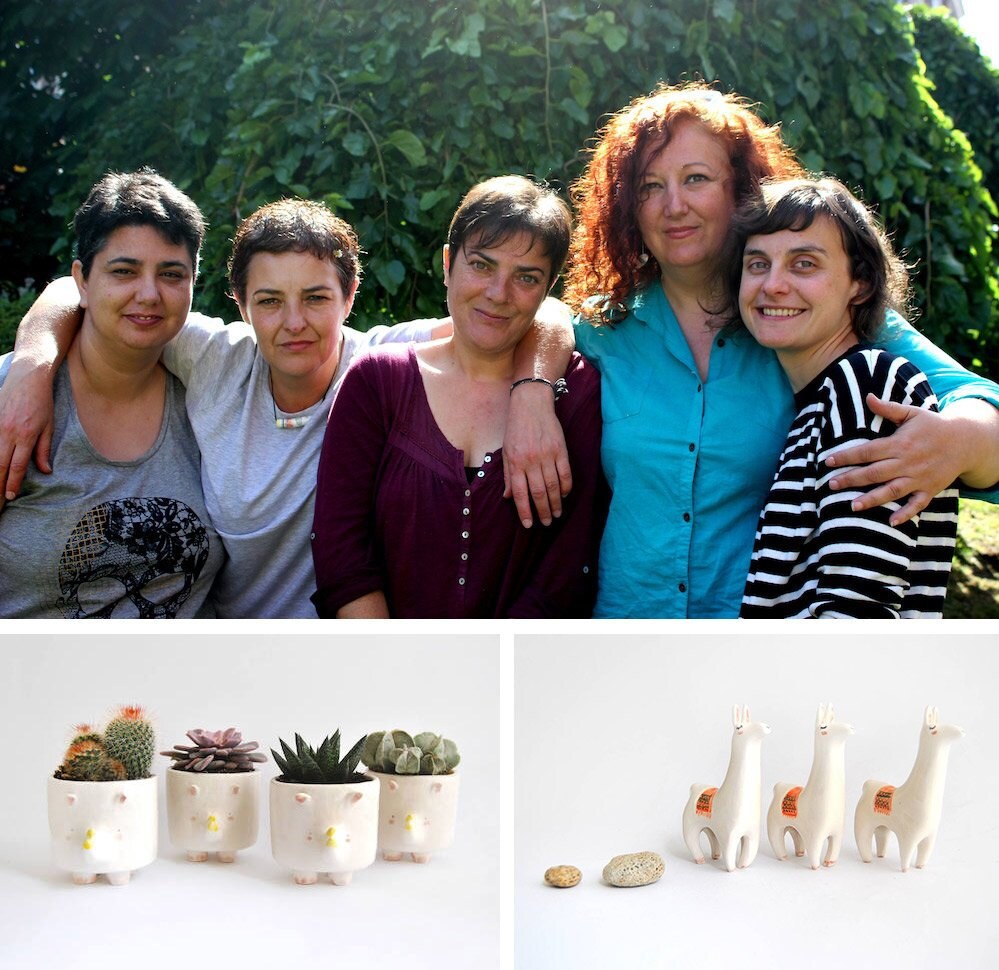 >
The women behind Spanish ceramics shop
Barruntando Cerámica
didn't know one another when they signed up to take a pottery class back in 2013—and they had no way of guessing where working with clay would lead. But several months into their studies in Avilés, in the north of Spain, Eva Pérez, Maite Suárez, Ame López, Lola Ibañez, and Ana Magallón decided to start a business. "When we finished the course, we felt the need to continue in the ceramic world and turn our hobby into our work," Ana explains. Today, the fruit of their combined efforts is a booming business specializing in adorable
earthenware figurines
and
yarn bowls
. In addition to earning an international following, they've made more than 10,000 sales on Etsy alone—a number that speaks to their well-oiled creative process as a team of five. "Working together has allowed us to access a world of new possibilities and ideas, much wider than the individual sums," Ana says. "We're very happy we decided to work together—it's changed our lives for the better."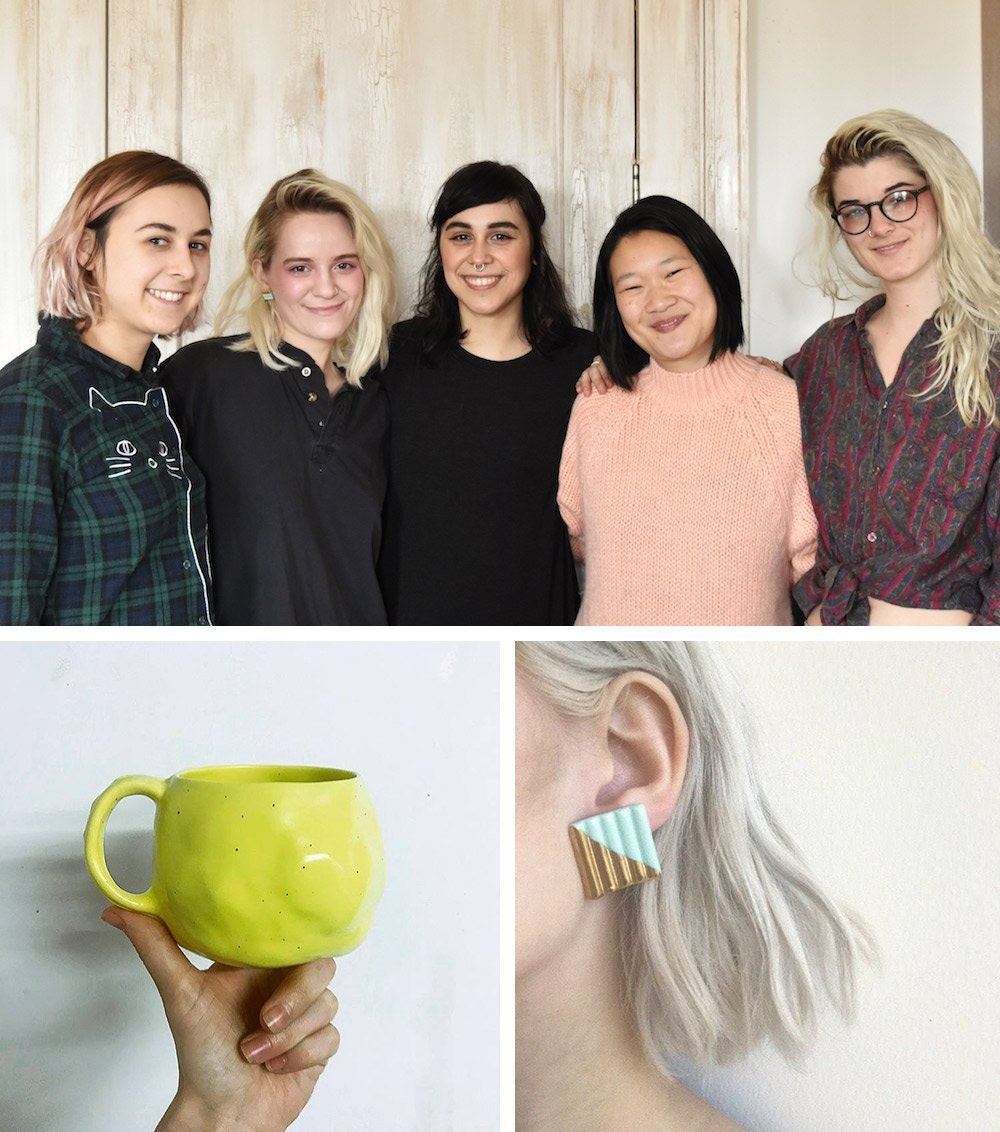 >
The diverse range of objects in the Philadelphia-based shop
This Many Boyfriends Club
is a reflection of the five talented women artists behind the scenes. Meet glassblower Reba Price, ceramicist and textile artist Nikki Lau, illustrator and ceramicist Steph Liebetreu, and ceramicists Maritza Liebetreu and Emily Daley. After coming together in—and leaving en masse—a work environment that made them feel unsafe, the group turned their #metoo moment into a source of power and inspiration, launching their own brand and creating a protected space for creative exploration. "For us, creating is a tool for connection and communication, a way to cope with concern or confusion," Reba says. "It allows us to speak about issues, create fine art and artful products—and it brings us (and hopefully you) joy." With a new studio space, a successful recent group show, and another exhibition on the horizon, the future is looking bright for these "boyfriends."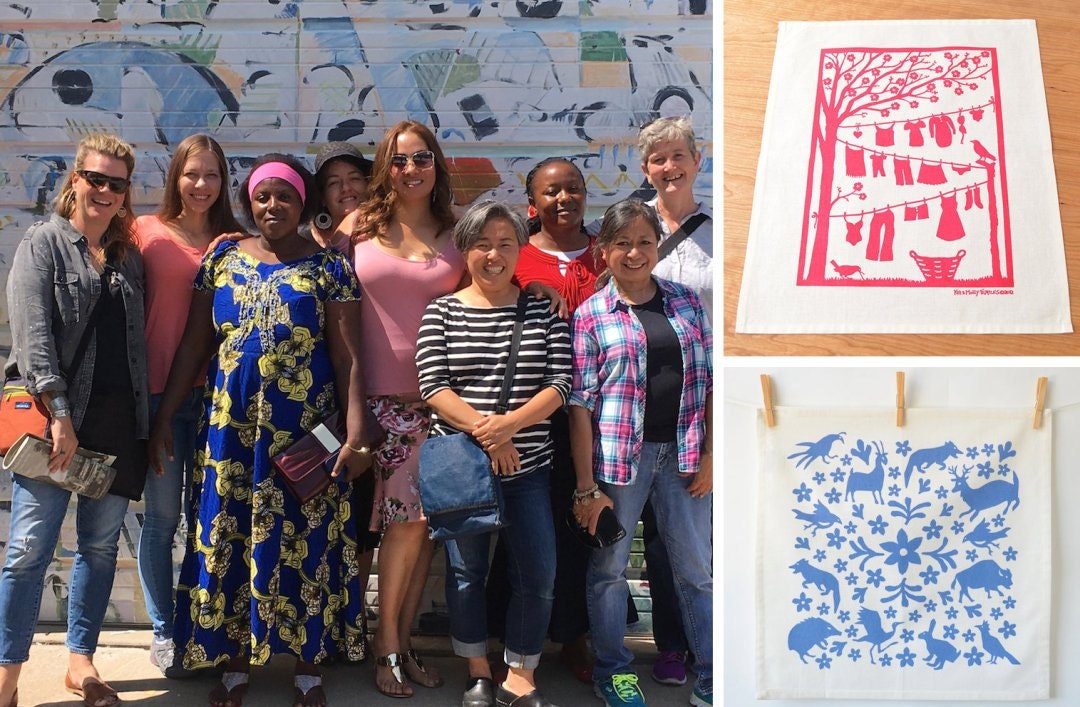 >
From chile-roasting scenes to birdwatching motifs, the screen-printed patterns in New Mexico–based shop
Kei & Molly Textiles
may celebrate the American Southwest, but the all-women team behind the brand is a global bunch—and that's by design. "Our ultimate goal is to create a business successful enough to offer good-paying jobs for immigrant and refugee women in our community," say friends and founders Kei Tsuzuki and Molly Luethi. Since their brand's debut in 2011, they've made good on that goal, hiring five staffers from the US, Congo, Australia, and the Philippines. Flexible work hours, paid time off, paid sick leave, and an education stipend are all included with the gig, but it's the sense of sisterhood that's the ultimate perk. "Beyond our policies, we also provide emotional support to our staff to handle big life moments, whether it's health issues, relationship changes, or buying their first house," they explain. "Much like a true family, we're there for each other through thick and thin."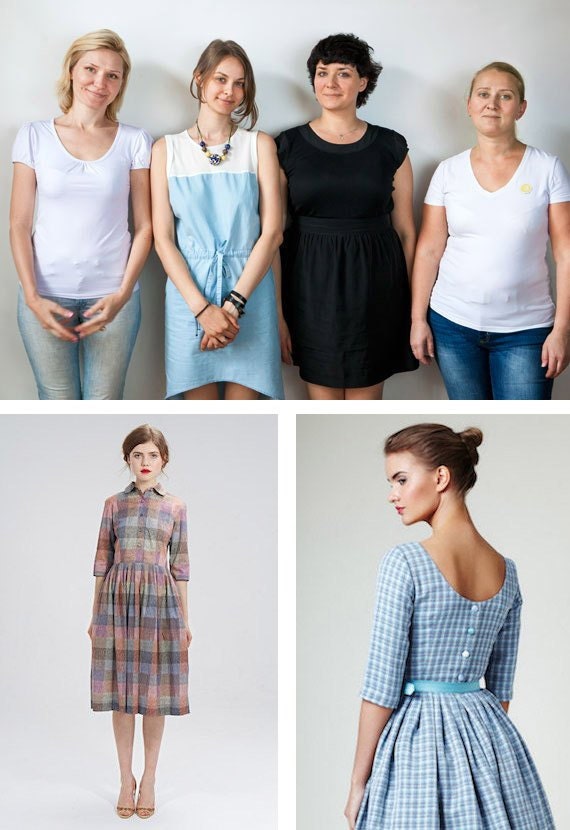 >
For Moscow-based sisters Dasha Pomeranz and Masha Kopieva, bringing their line of
vintage-inspired
dresses into the world is about more than just dressing women to the nines—it also serves as a way of connecting with past generations. "Three of our grandmothers were amateur seamstresses," Dasha says. "Agrippina sewed coats during World War II, Lida was more stylish than the London mod girls of the 1960s, and Vera is the one whose patterns we used for our first pieces." Since they got their start in the dressmaking biz back in 2006, Dasha and Masha have grown the
Mrs. Pomeranz
​ team to include two additional seamstresses, Tatiana Tokareva and Marina Vasilieva, with backgrounds in bridal and costume design. The result is a growing collection of perfect-fit frocks—and happy customers from Brooklyn to Bergen. So what would their grandmothers think of their flourishing fashion business? "I think they'd be proud to know that they influenced us to dress so many women in different cities and countries," Dasha says.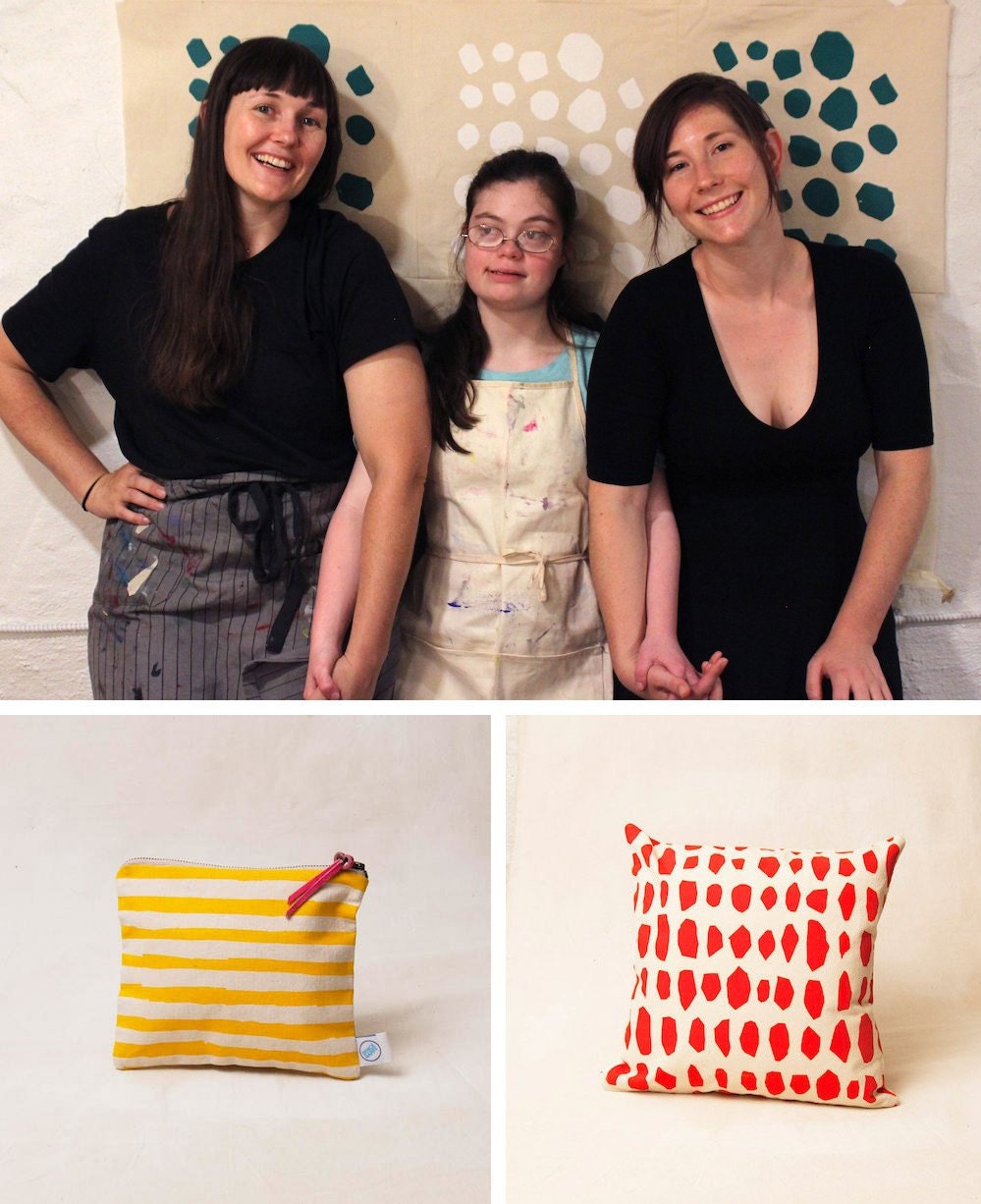 >
As Emily Scott, Julia Tyler, and Liv Helgesen will tell you, there couldn't be a more fitting name than
Dance Happy Designs
for the Pennsylvania-based screen printing company they co-founded, which specializes in patterned pillows, pouches, and pennants. "Our studio also doubles as a dance floor half the time," Emily says. "Julia loves to dance!" Capturing that cheerful energy is exactly what the trio, who met through a local non-profit and quickly formed a strong bond, was going for when they launched their business two years back. At the time, Dance Happy's lead designer Julia Tyler, who has Down syndrome, had just aged out of the local school system and needed to find meaningful employment that let her work at her own pace. Liv's background in screen printing and Emily's experience as a boutique owner came together in perfect harmony when they first introduced Julia to the craft, and since then, word of their work has spread. "We're on a mission to empower people who might normally be overlooked, and we love being able to do it in such a creative way," says Emily. "We love seeing people's reactions when they find out that not only is Julia our equal third co-founder, but also our lead pattern designer. We think it really inspires people to break away from their preconceived notions of what someone can or cannot do based on one aspect of who they are. Each one of us brings something different to the business; we love lifting up and supporting one another while highlighting each of our strengths."