Add some spooky magic to snack time with this simple two-ingredient pretzel broomsticks recipe.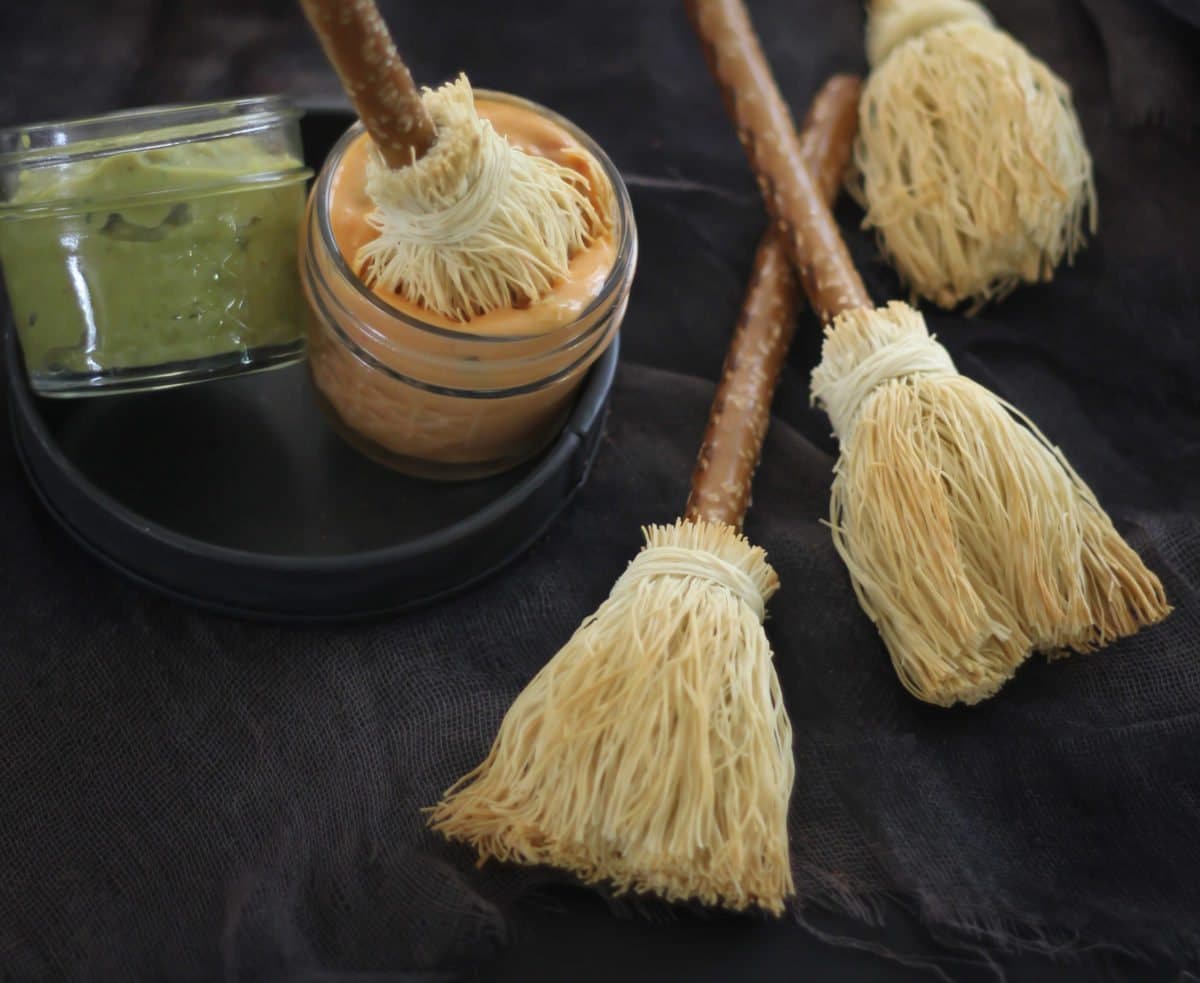 This pretzel broomstick recipe is sure to bring a smile to Halloween party-goers' faces. This broomstick appetizer snack is a snap to assemble, and requires only two ingredients to make: shredded phyllo dough and jumbo pretzel rods. Serve them on a tray next to bowls of your favorite savory party dips, or brush them with butter and sprinkle them with cinnamon and sugar for a salty-sweet treat.
Shredded phyllo dough is often labeled as "Kaitafi." It can be found in the frozen foods section at most well-stocked grocery stores, or you can purchase it at Middle Eastern markets. These brooms can be made up to three days ahead and kept in an air-tight container.
You will need:
Shredded phyllo dough (also known as Kaitafi)
Pretzel rods
Kitchen shears
Melted butter (optional)
Cinnamon-sugar (optional)
Step 1: Prep materials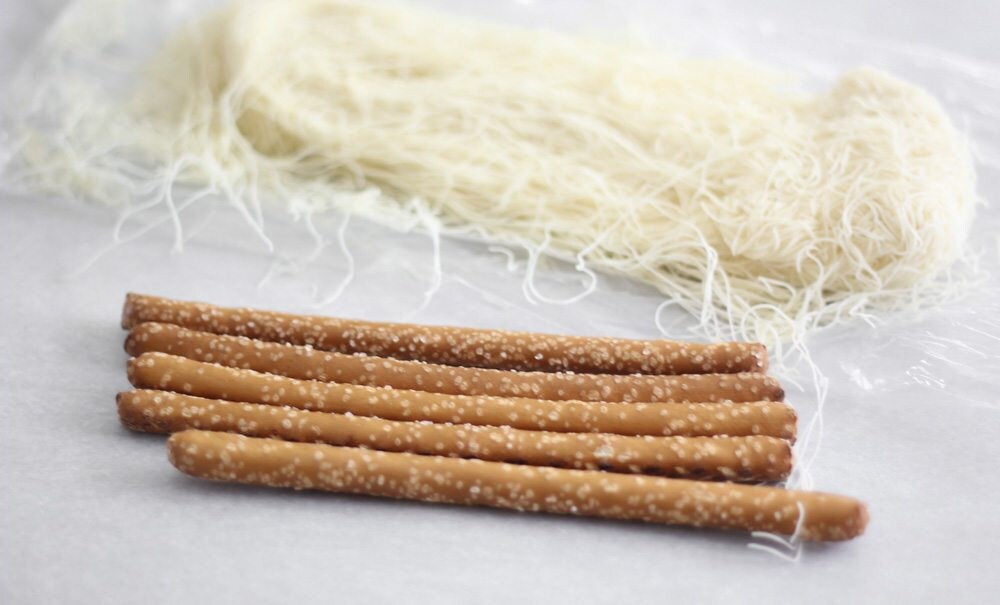 First, allow the Kaitafi to thaw at room temperature for 30 minutes, or according to the directions on the package. While you're waiting for the dough to thaw, cover two baking sheets with parchment paper and choose 12 pretzel rods that are free of cracks or nicks.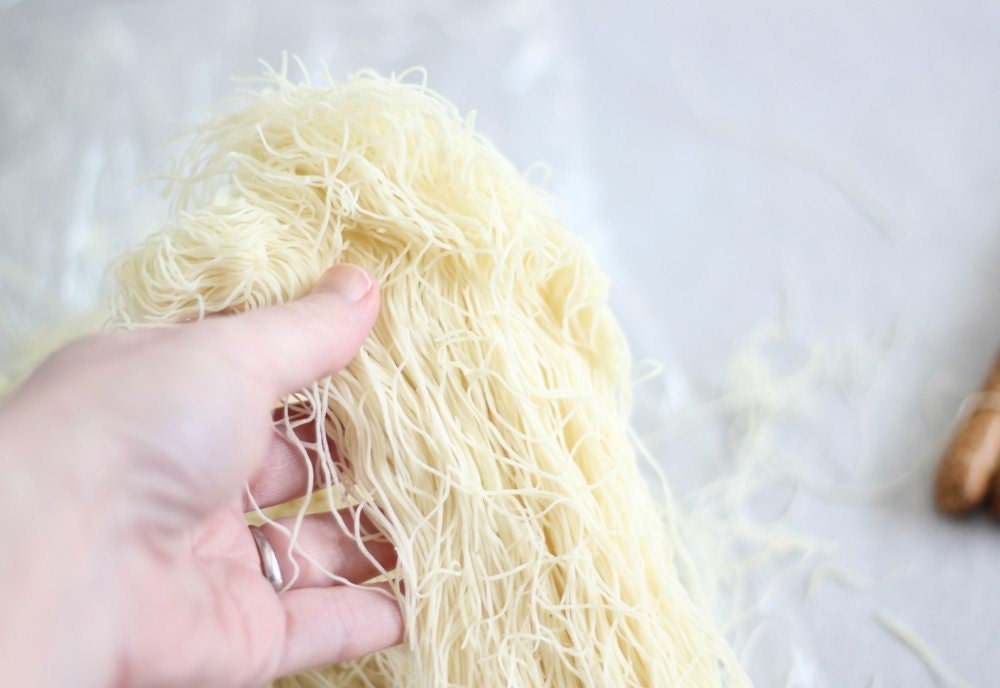 Pick up a section of the shredded phyllo and smooth it so that all of the strands are pointing in the same direction.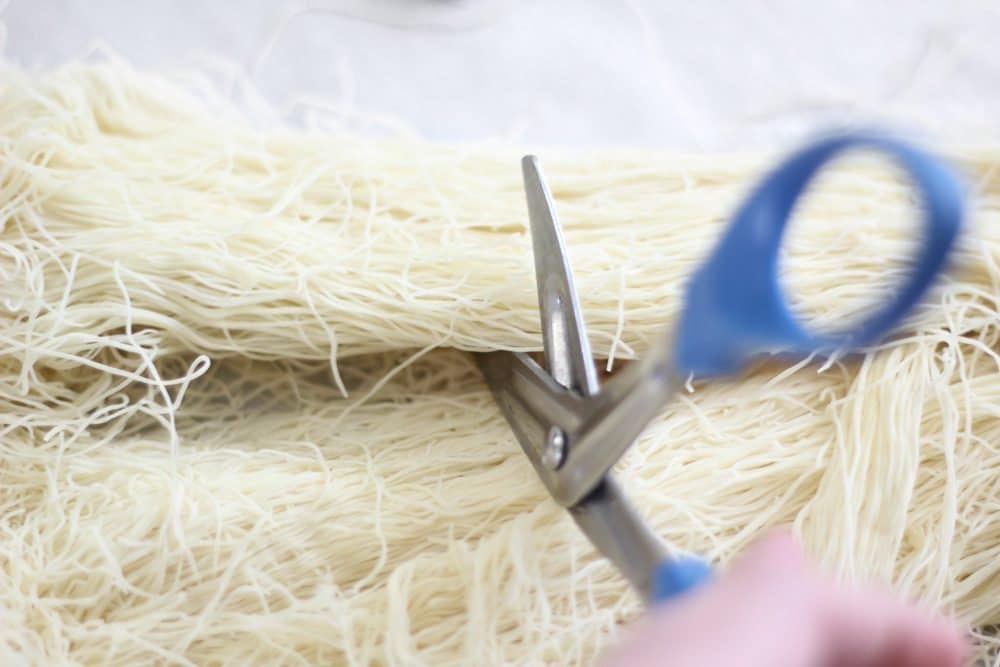 Cut a 4-inch piece of phyllo from the end of the dough with a pair of kitchen-dedicated scissors.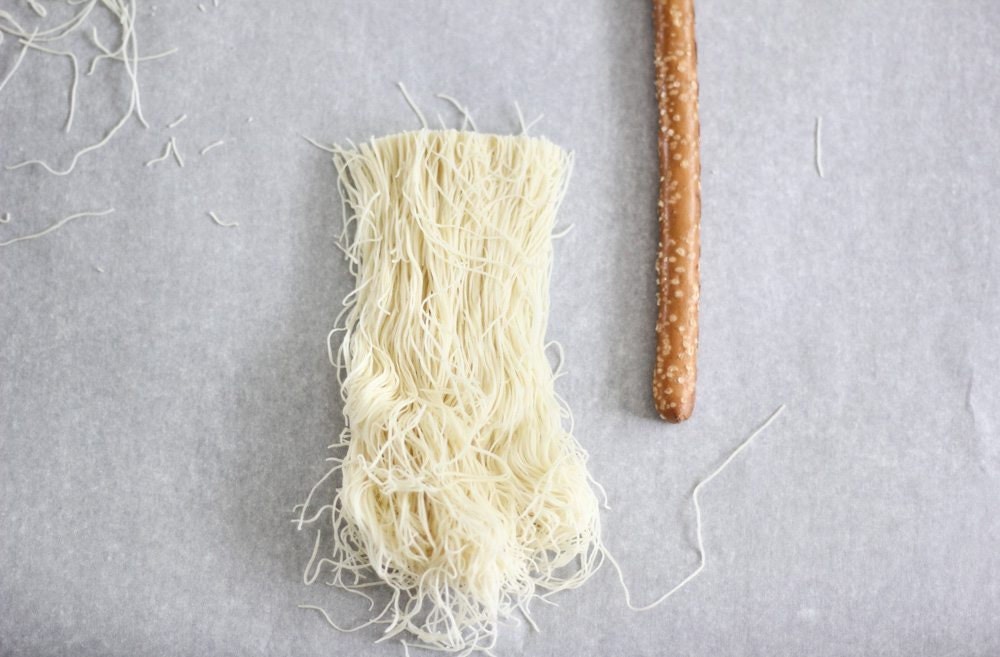 Note: It is okay if one end of the phyllo is messy, we'll give it a "haircut" later.
Step 2: Assemble broomsticks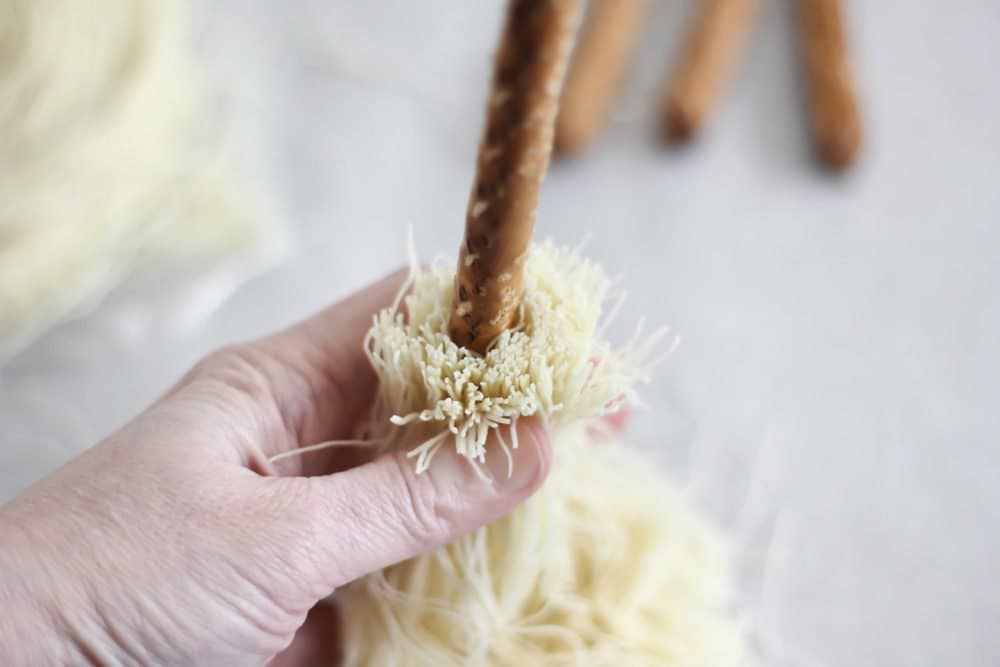 Wrap the cut end of the phyllo around the end of a pretzel. Press the dough around the pretzel with your fingers about 1 inch down from the cut top, and hold for 10 to 15 seconds, or until the dough strands hold their shape when the pressure is released.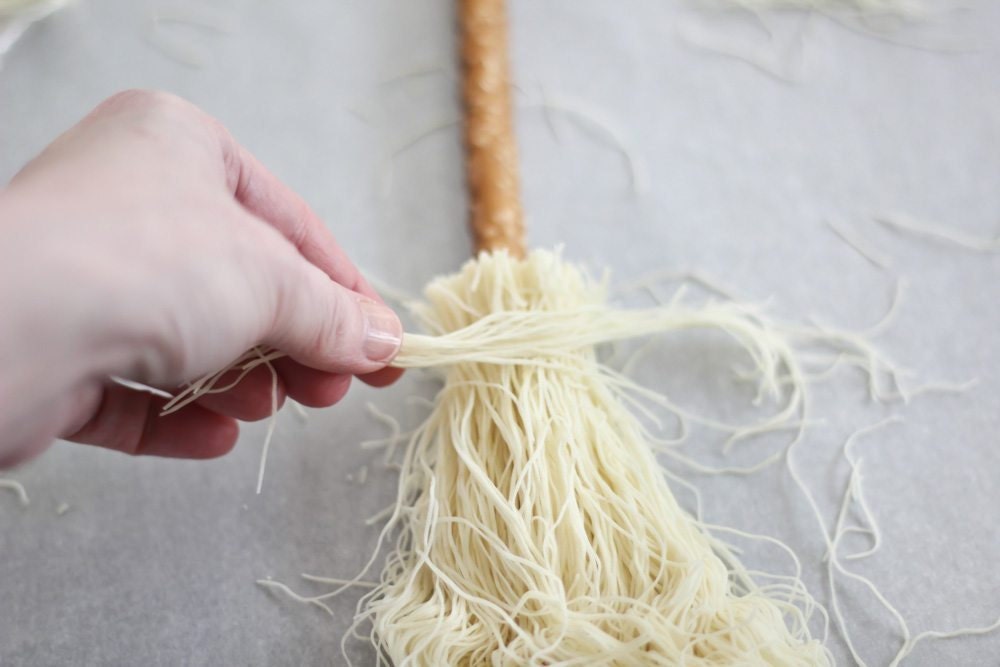 Cut a small, thin section of shredded phyllo and wrap it around the pressed part of the dough. Firmly press the wrapped section in place.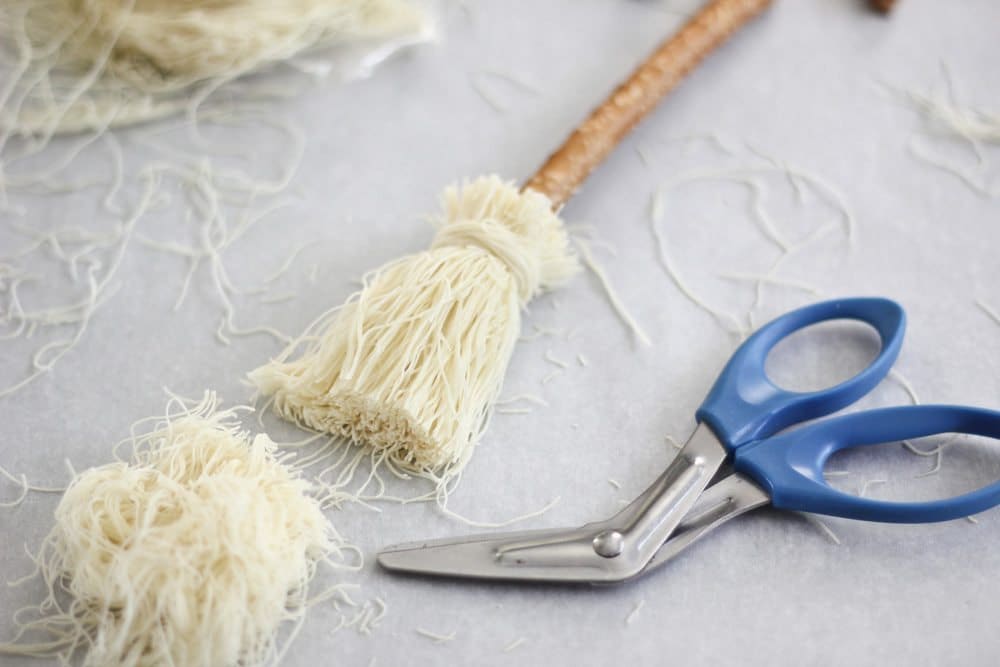 Trim the end of the broom to give it a uniform appearance.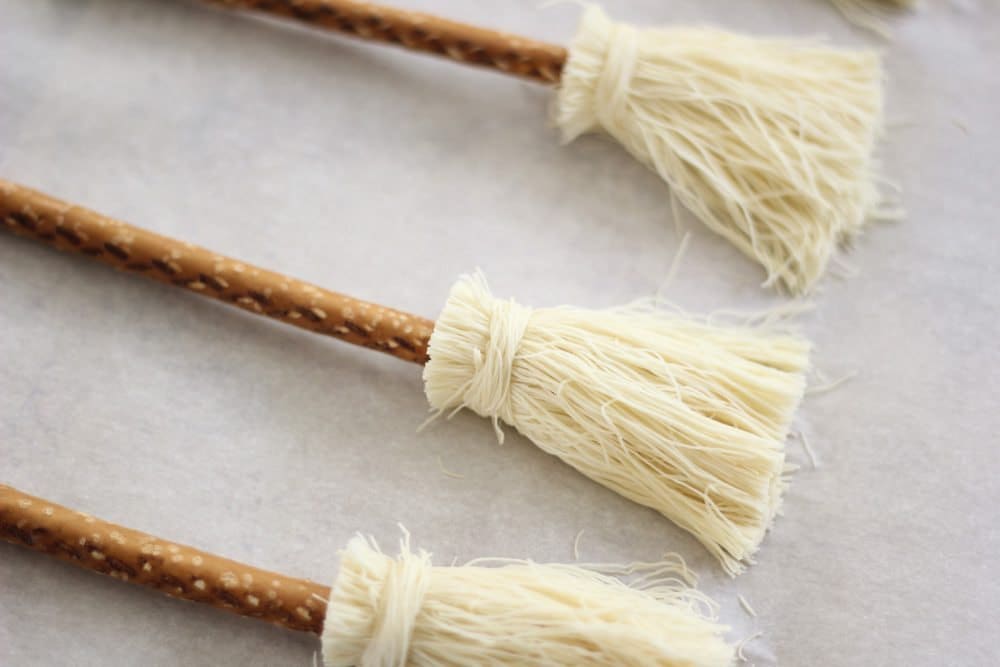 Repeat with the remaining pretzel rods and phyllo, and place them on the parchment-lined baking sheets.
Step 3: Bake broomsticks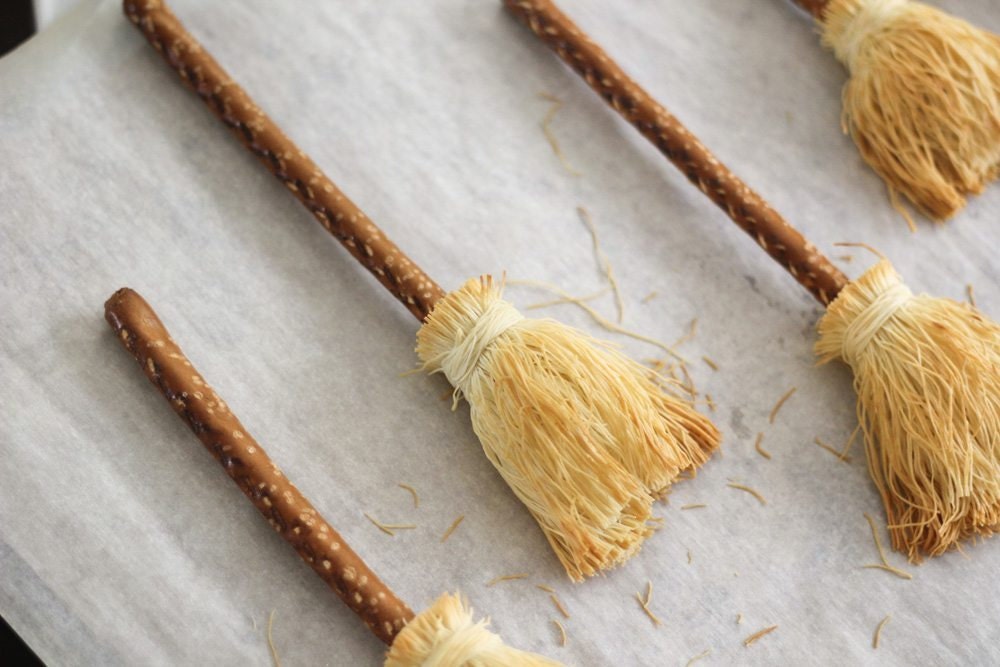 Bake the brooms at 400°F for 20 minutes, or until they become crisp and turn golden brown. Allow the brooms to cool on the baking sheet. Serve with your choice of party dips (we opted for nacho cheese and guacamole).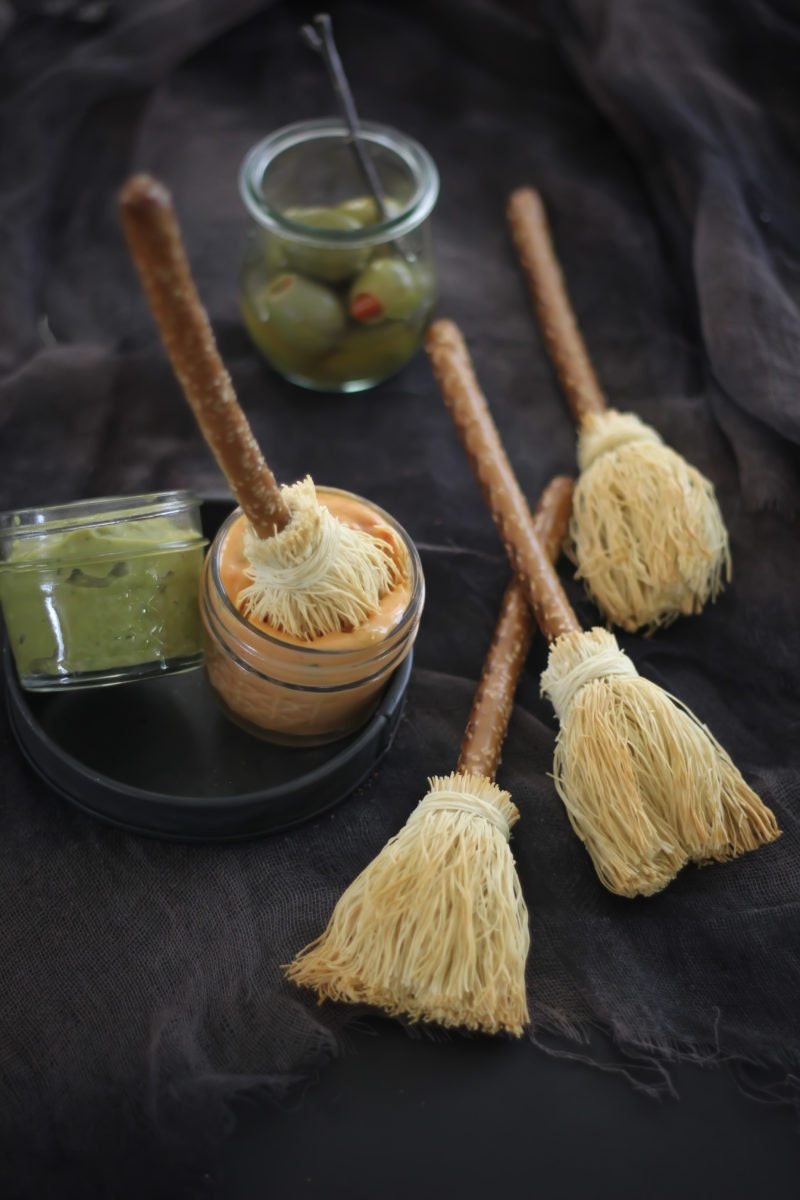 Note: These brooms can be made sweet by brushing the unbaked phyllo with melted butter and sprinkling on cinnamon-sugar. Bake and cool as directed.
All photographs by Heather Baird.
More spooky Halloween recipe ideas: