Help your dogs keep their cool with a tasty pup pop recipe from Heather Baird of Sprinkebakes.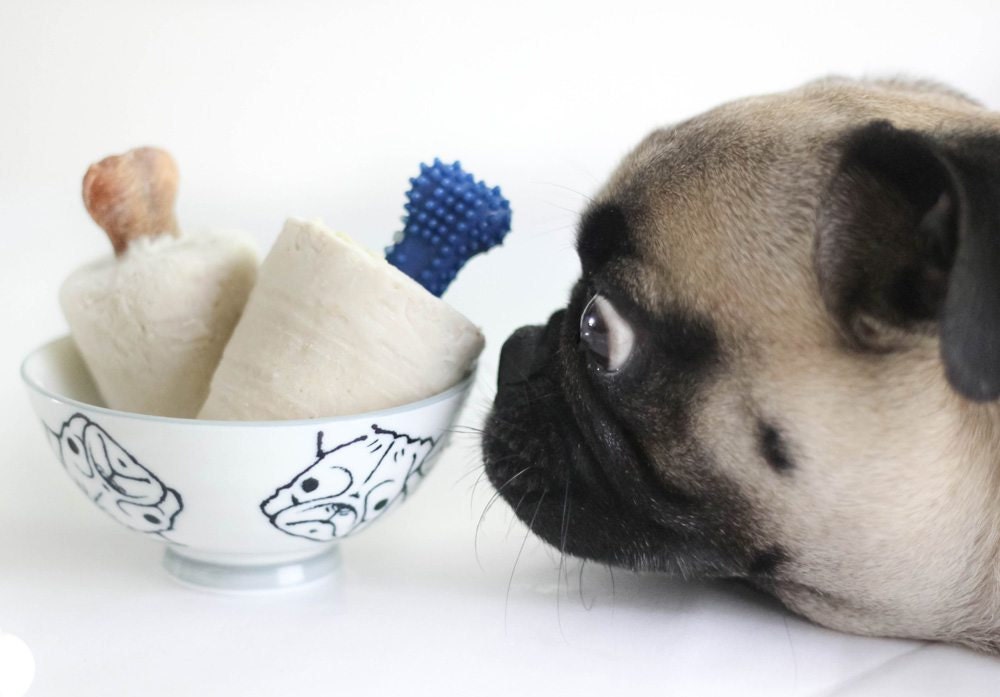 My husband and I love our two pugs like family, and whenever we travel they come along with us. Last summer as we packed our suitcases with swimsuits and pool floats for a beach trip, we also packed dog bowls, chew toys and a small cooler filled with puppy ice pops. Our dogs are a short-nosed breed (brachycephalic), and it's easy for them to overheat in the summer sun, so we take extra precautions to keep them cool. Frozen dog treats help enormously, and the dogs love them!
This puppy ice cream will keep your pooch cool, and with wholesome ingredients like honey, natural peanut butter, and banana you can feel good about treating them. The combination of nonfat Greek yogurt* and frozen banana gives the blended treat a creamy flavor and a thick milkshake consistency. It can be frozen in a bowl and then portioned out with an ice cream scoop or poured into an ice cube tray for easy single servings. My two boys love them as ice pops. You don't need ice pop molds (but use them if you'd like) because small disposable cups will do the trick. A toy dog bone inserted into the cups makes a cute stand-in for an ice pop stick, and the dogs love chewing on the toy after they've finished eating the treat.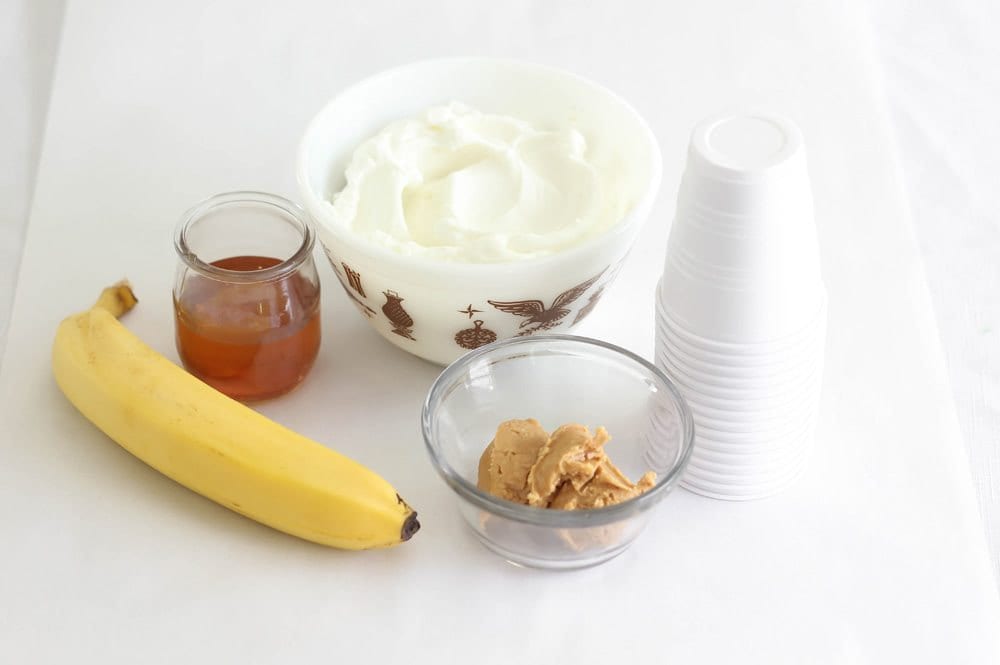 You will need:
1 large banana, frozen 2 tablespoons natural peanut butter, without salt or sugar added 2 tablespoons honey 17.6 ounce container plain Greek nonfat yogurt Plastic dog bones or sturdy edible dog chews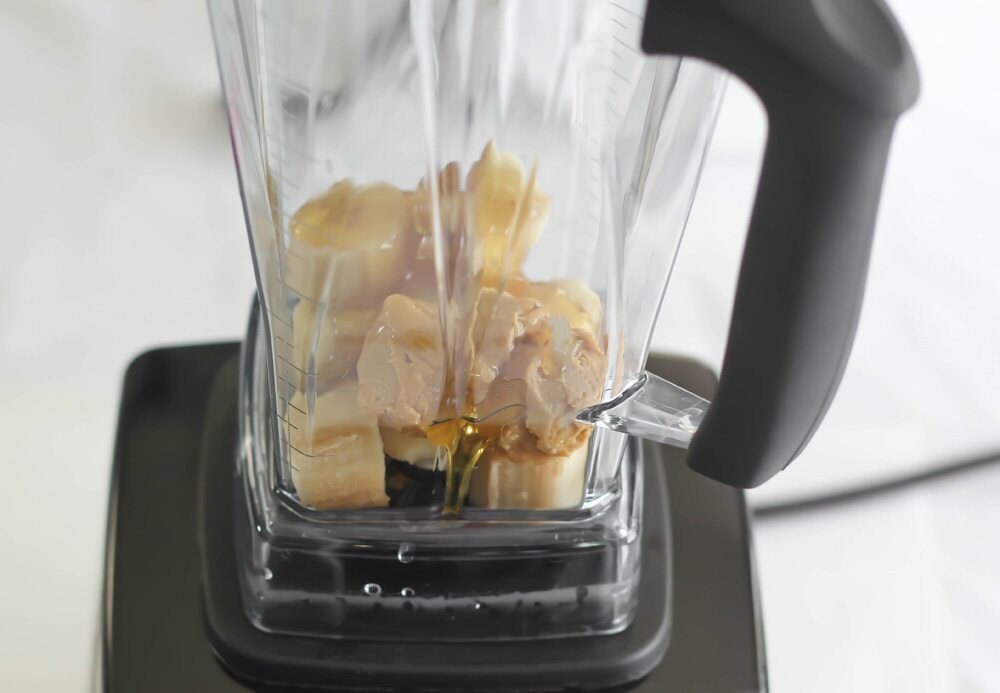 Cut the frozen banana into pieces and place it in a blender. Add the peanut butter and honey. Blend on high speed for three minutes or until the mixture is smooth.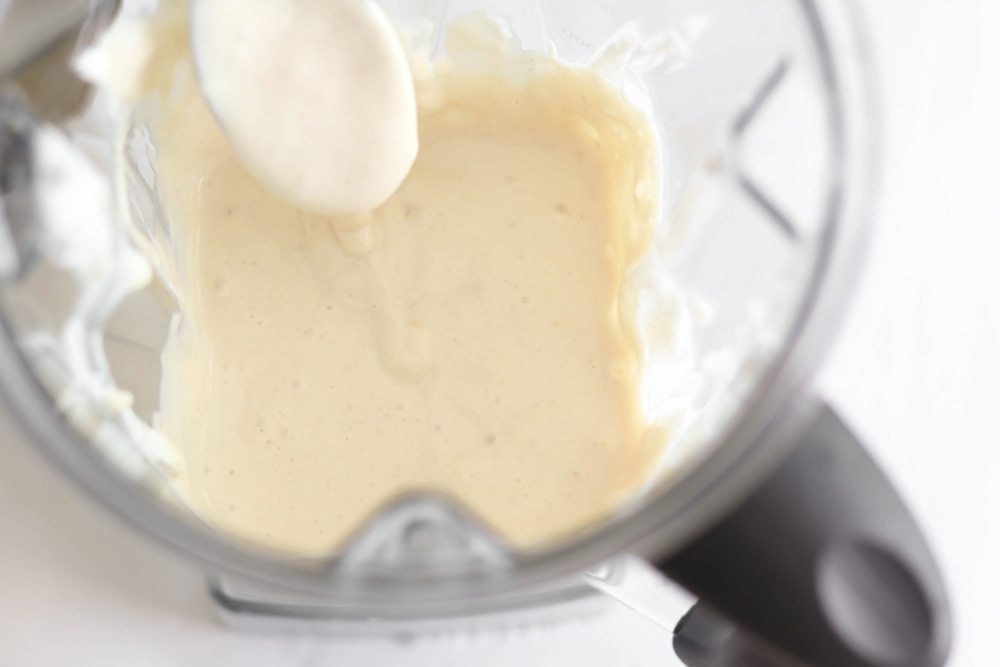 Add the yogurt and blend for three minutes more or until the mixture is thick and smooth like a milkshake.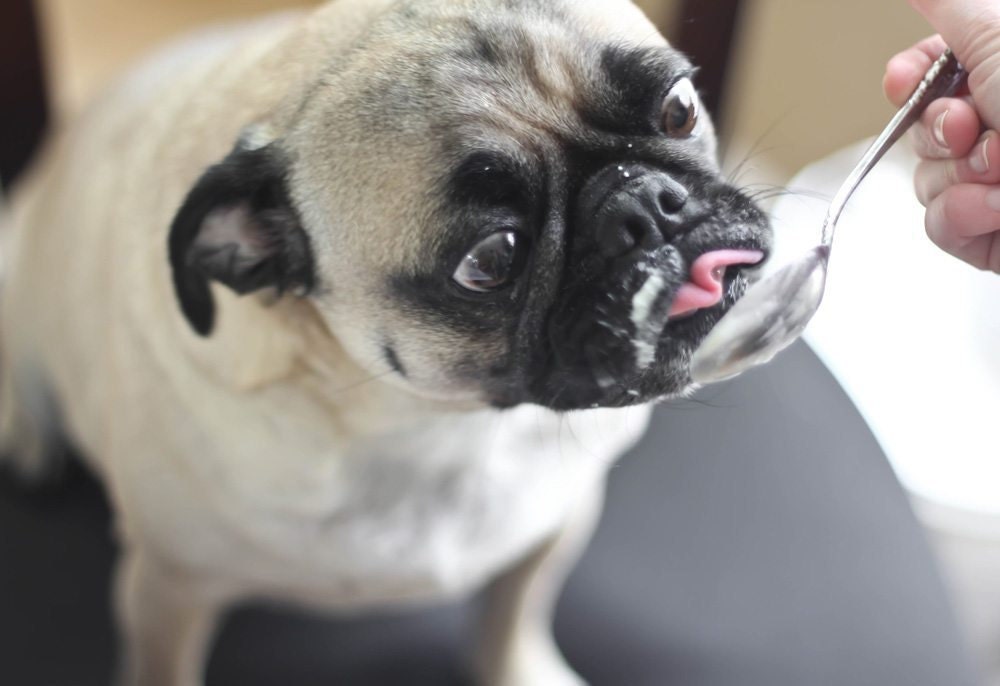 Have a quality control expert nearby to taste-test the goods.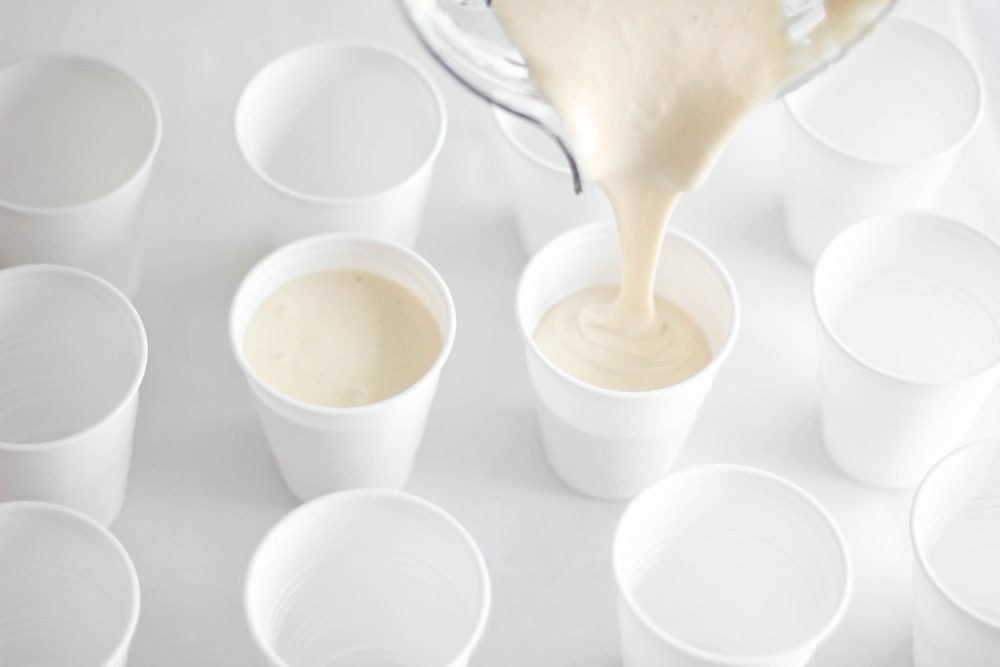 Pour the mixture into ice pop molds or small disposable cups. You can also use an ice cube tray to make single servings.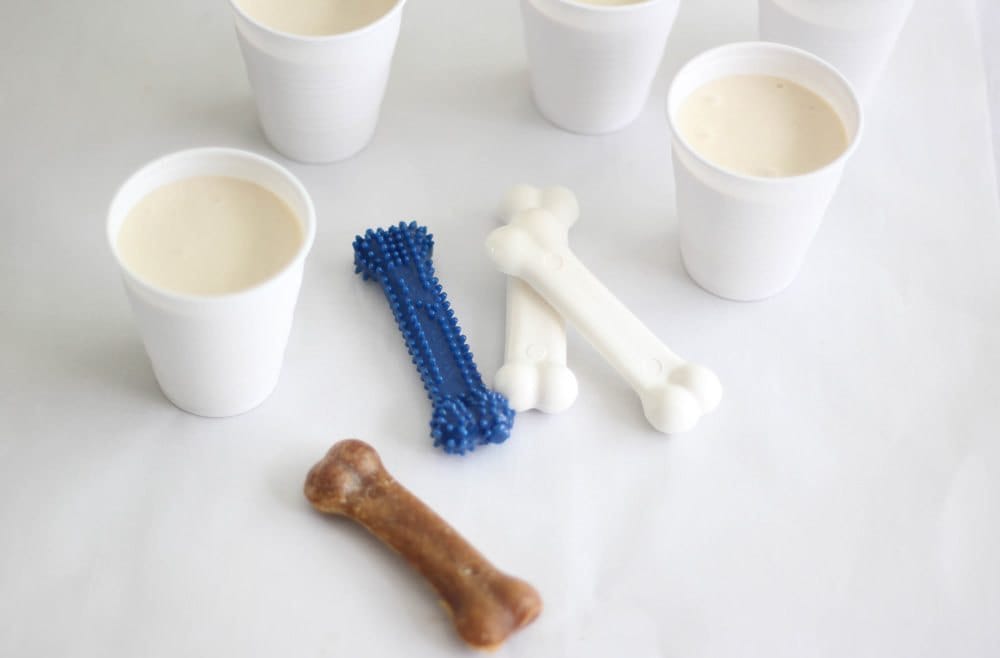 If desired, use nylon dog bones or sturdy dog chews as ice pop sticks.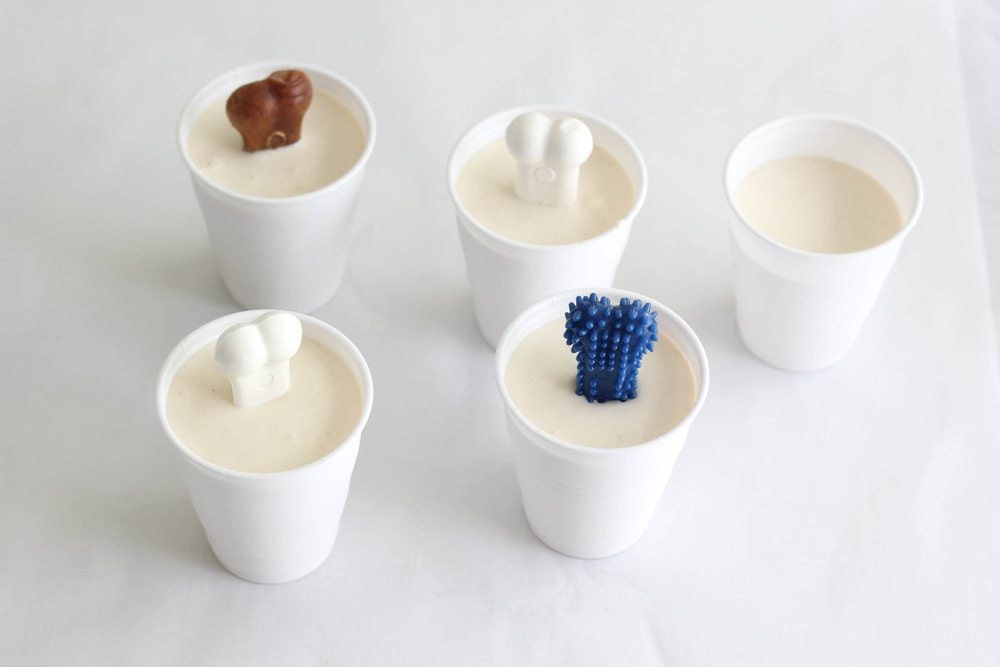 Place the dog bones upright into the middle of the mixture in the disposable cups. It should be thick enough for the bones to stand upright without help, but if the bones lean, crumple aluminum foil around the top so they are anchored in place. Transfer the cups to a baking sheet and place in the freezer until solid, about two hours.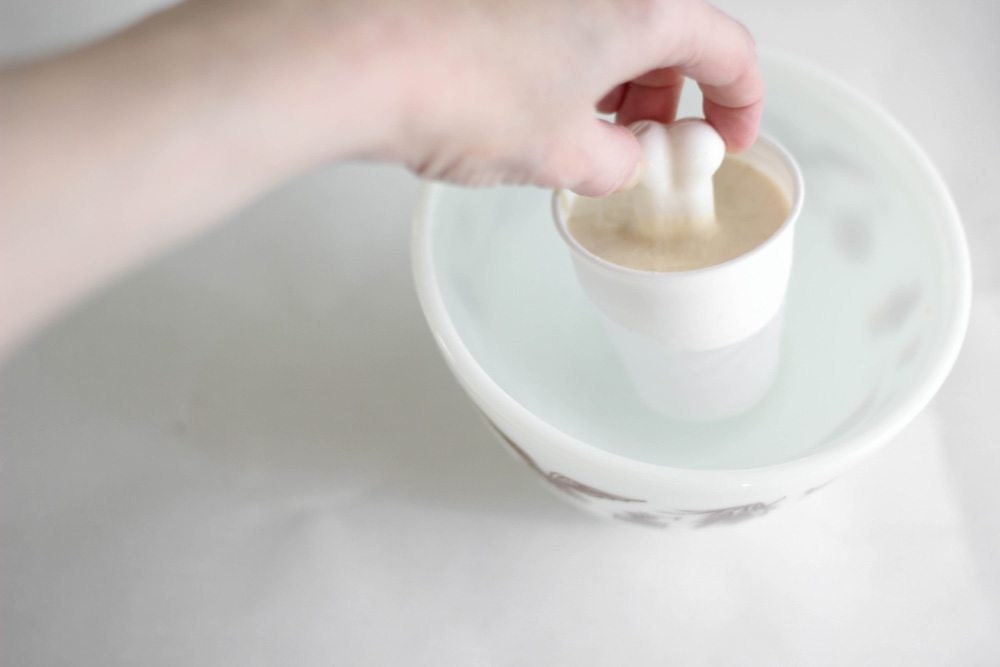 To un-mold the pops, dip the bottoms of the cups into a bowl of hot water for 2-4 seconds.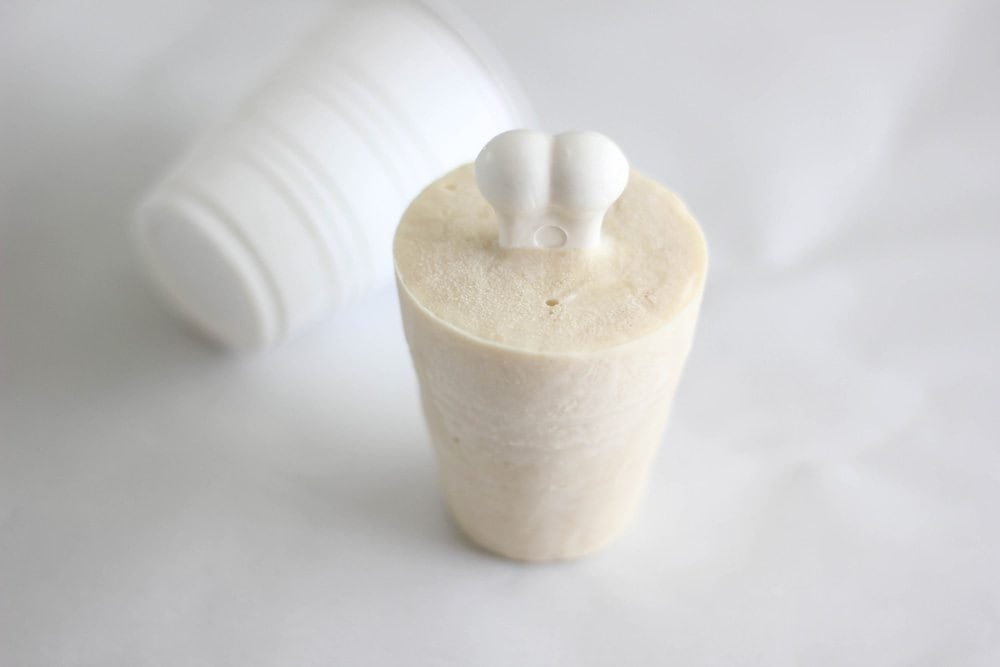 Twist the bottoms of the cups and pull to release.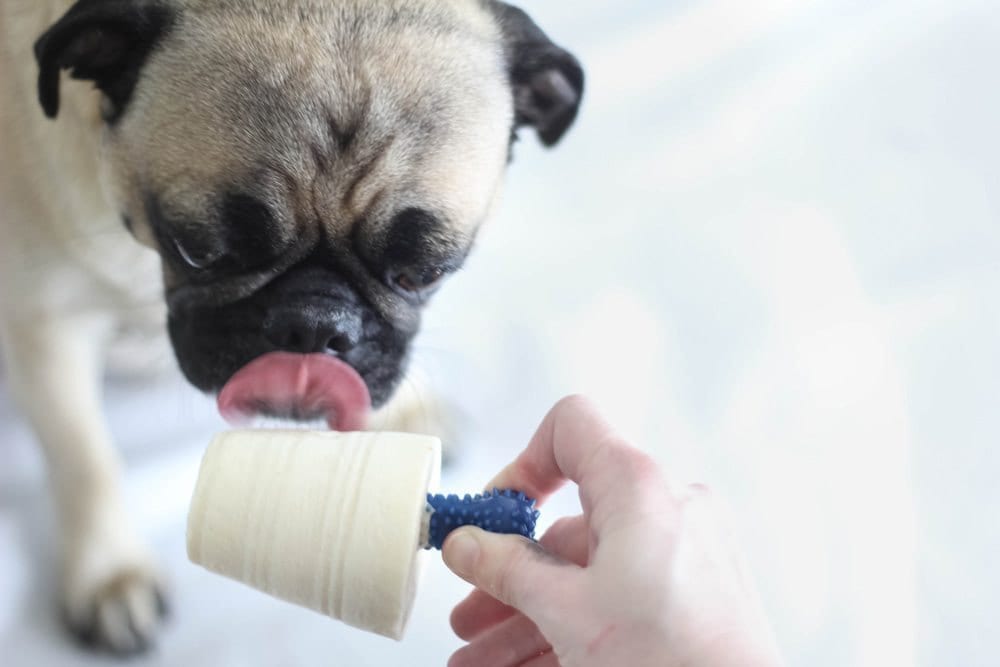 Serve immediately. Store leftovers covered in the freezer.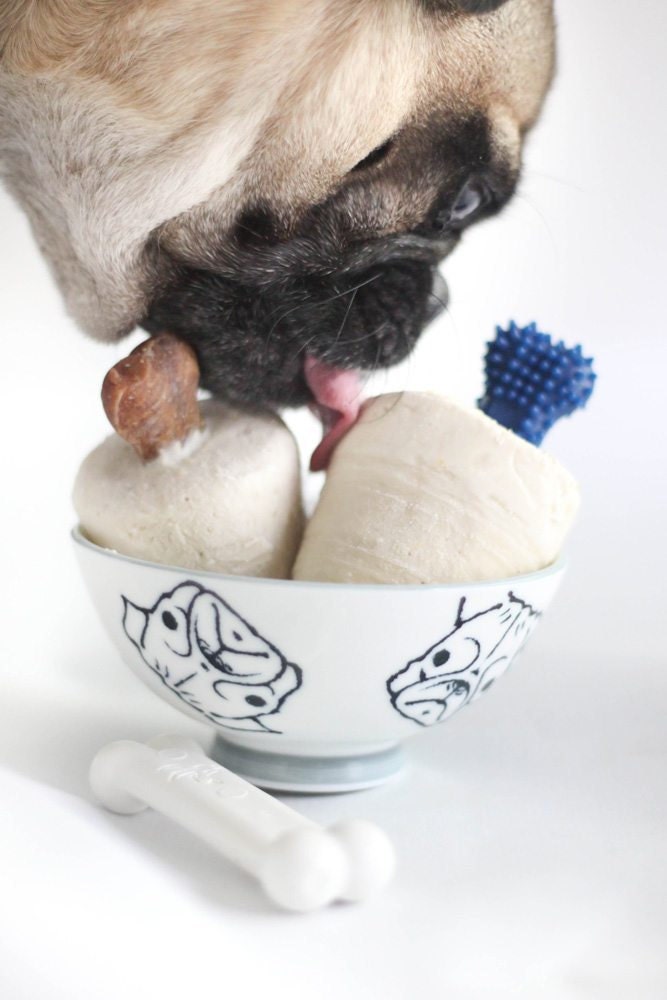 *Note: Pet owners with dogs sensitive to lactose or with food allergies should consult their veterinarians before serving this treat to their pets. Puppy ice pops are an occasional treat and should not be used as a meal replacement.
All photographs by Heather Baird.