by Jackie Buddie
Shuffle the deck, roll the dice, and get ready to make the most of staying inside with these delightful game-night staples made by Etsy artists.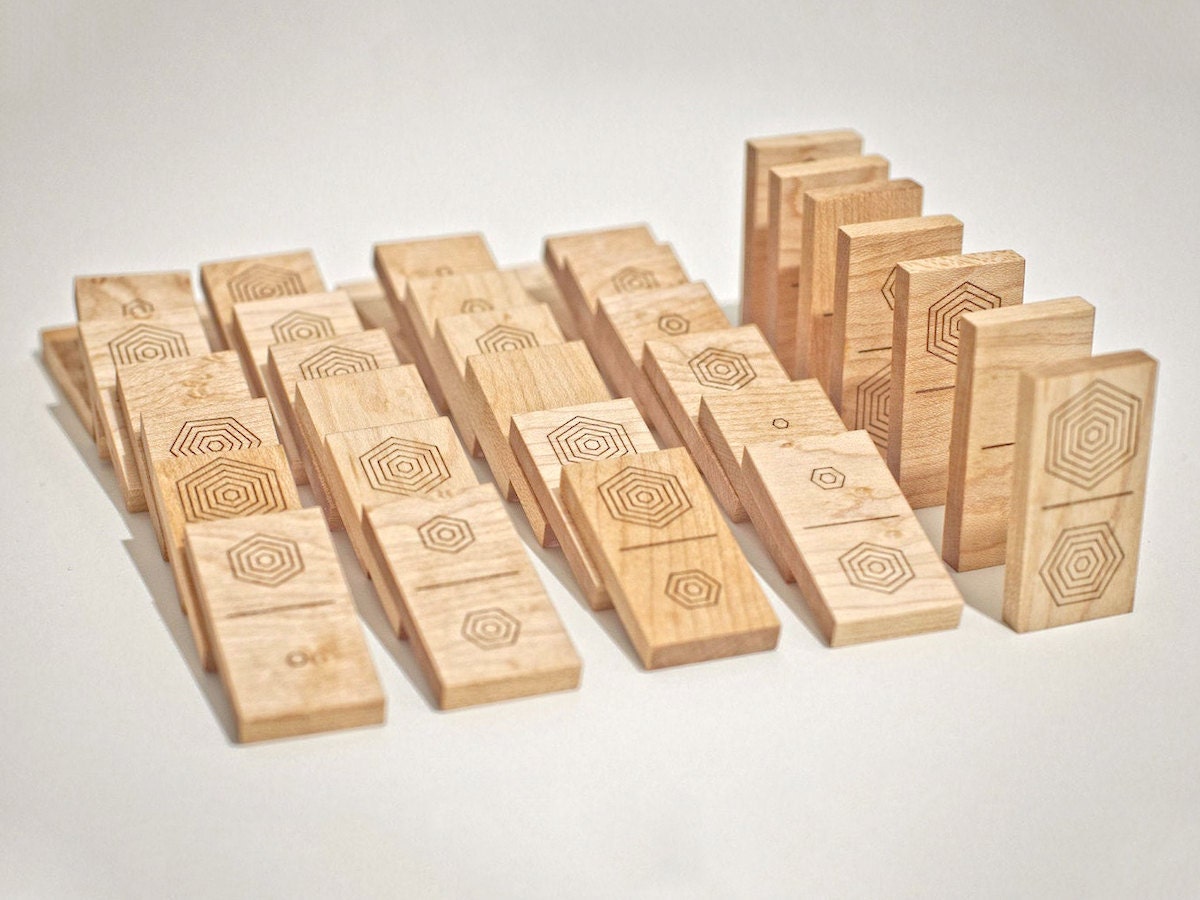 At the end of another day hunkered down at home, it's safe to say we could all use a little social distance from our devices. One unexpected upside of spending our evenings indoors? Shutting off our screens, and rediscovering the magic of old-fashioned, unplugged entertainment. Whether you're settling in with a glass of wine and a 1,000-piece puzzle or gathering around the table with a stack of dominoes and your closest kin, finding extra-special ways to unwind and reconnect with loved ones—even if through a screen—is always time well spent. To help you add some fresh ideas to your rotation, we've rounded up nine exquisitely crafted, heirloom-quality puzzles and games made by Etsy artists. They're as delightful to behold as they are to play—and we call that a win-win.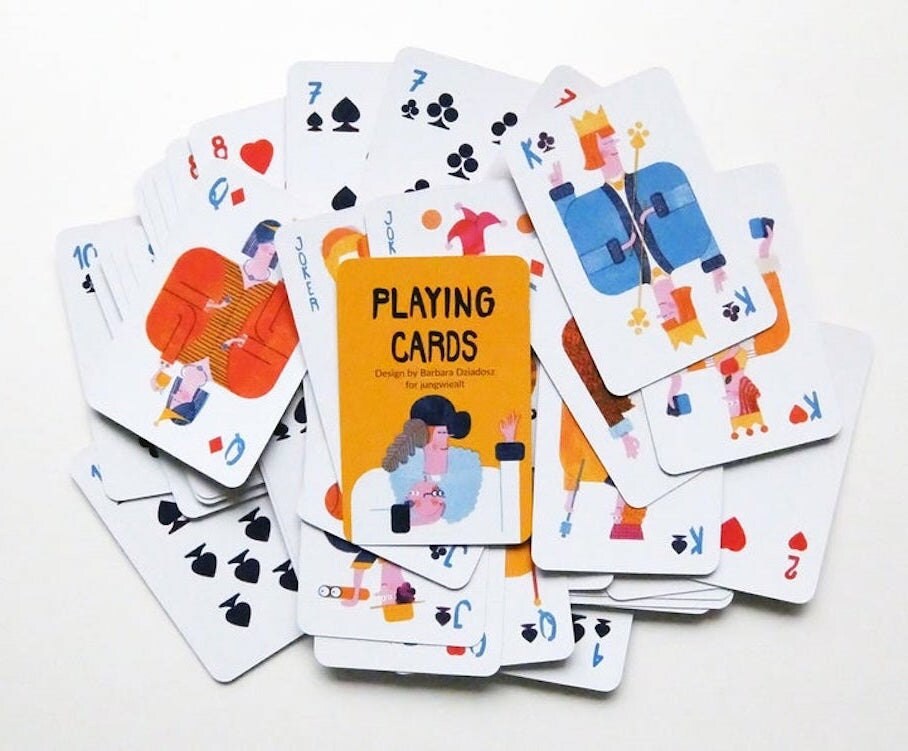 Thanks to an illustrated deck of playing cards featuring whimsical jokers, jacks, and queens, you'll be surveying every hand of Rummy, Go Fish, and Crazy Eights with an extra-playful wink.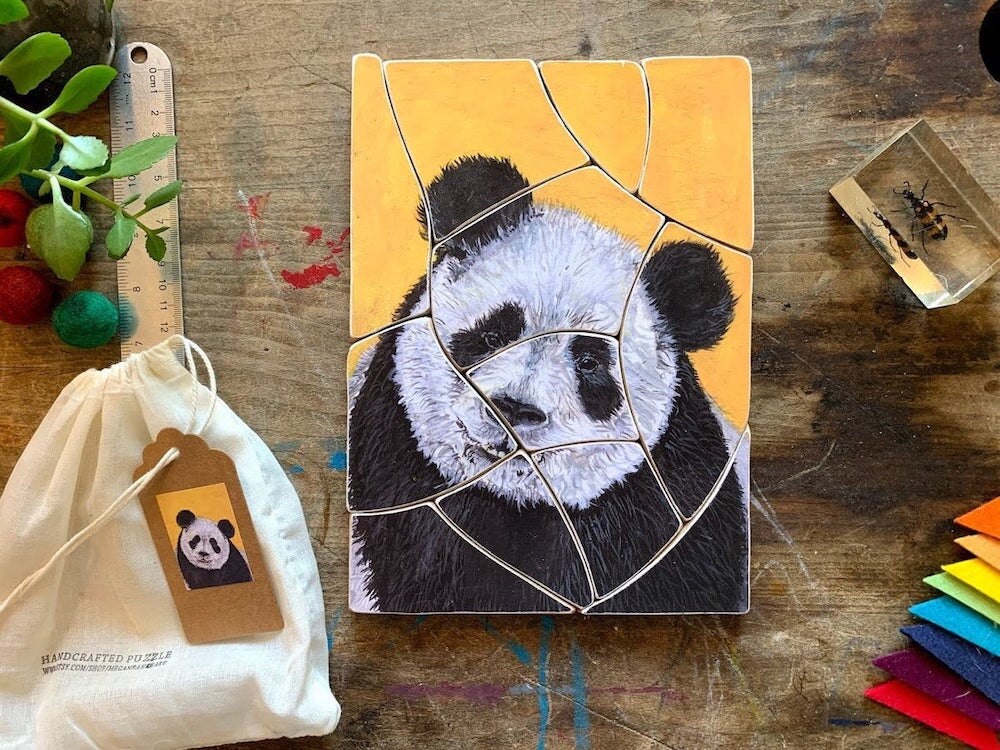 Lovingly painted with a parade of playful pandas, curious chameleons, and tropical toucans, these parent-approved chunky wildlife puzzles are sure to find a welcome place on any toddler's toy shelf.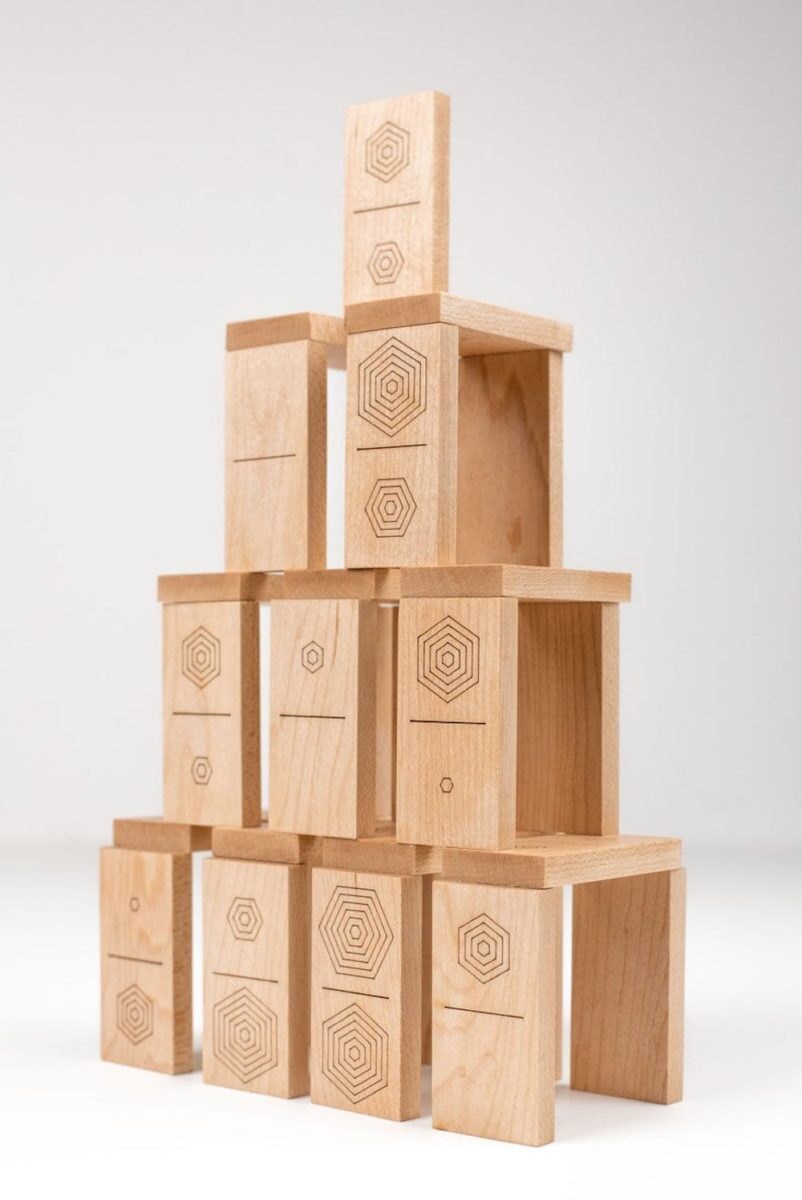 Whether you're playing your favorite game (Chicken Foot, anyone?), or just lining them up to tip off a magnificent chain reaction, these laser-cut wooden dominoes are a refreshingly modern take on a classic. Etched with an original geometric design and sanded smooth, each elegant tile is as satisfying to stack as it is to topple.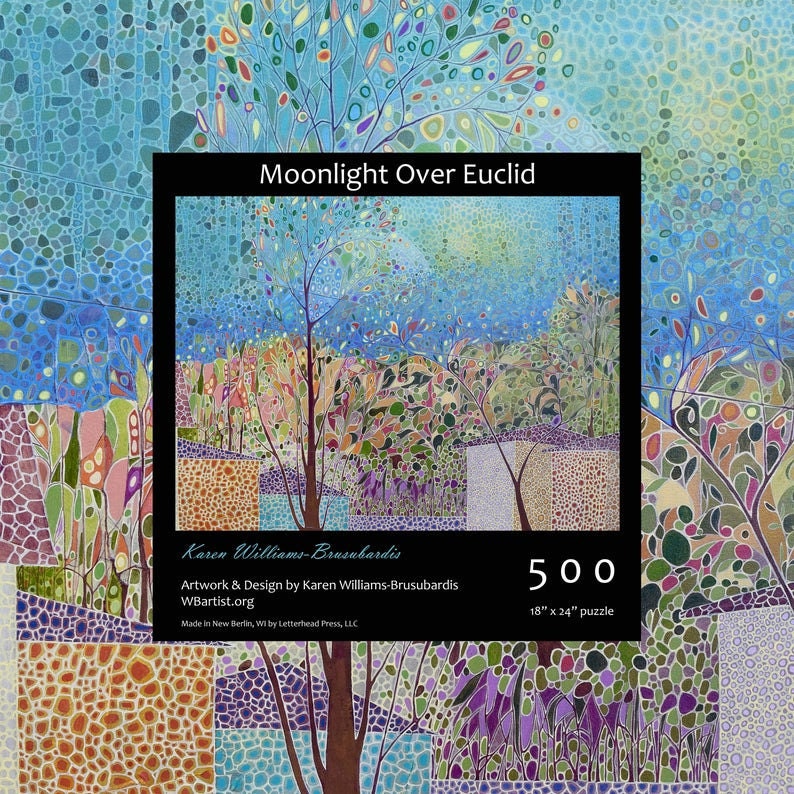 Nothing quiets the mind quite like tackling a jigsaw puzzle at a leisurely pace, and what could be more soothing than watching this kaleidoscopic landscape spring to life piece by stunning piece?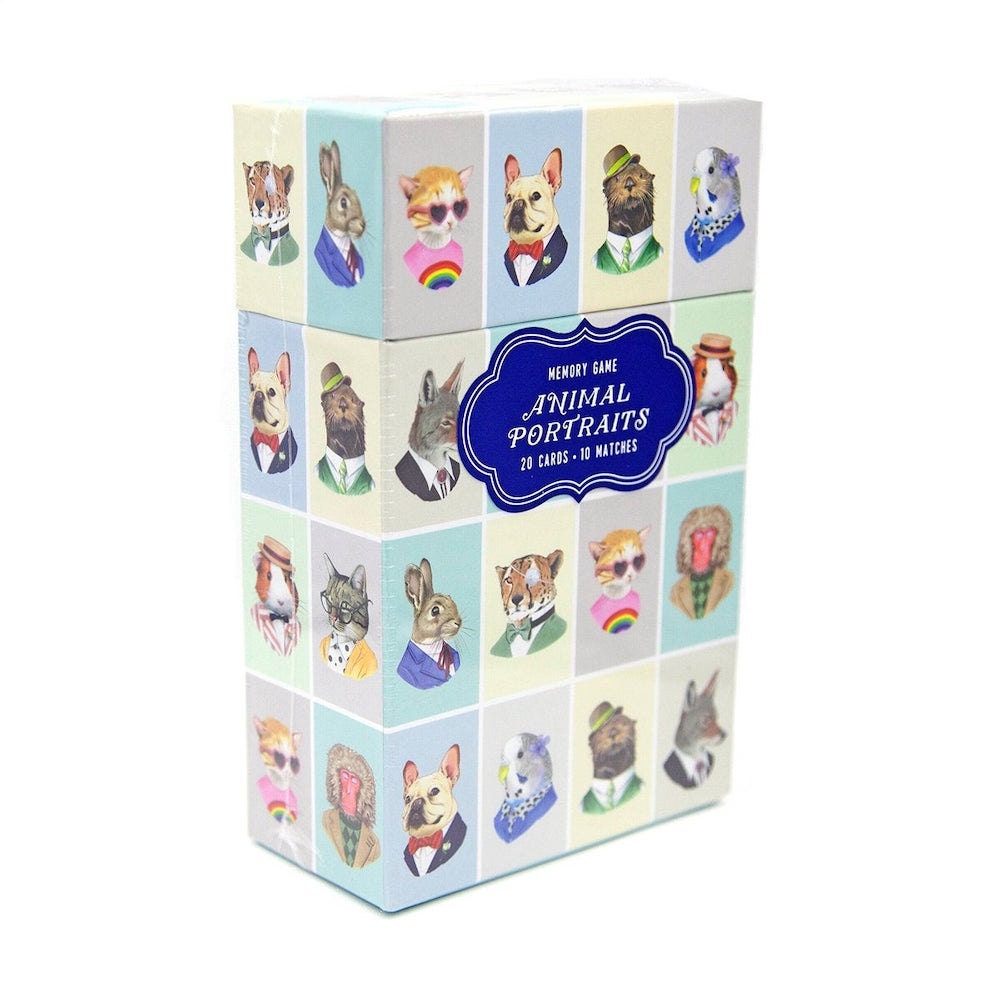 Featuring an animated cast of furry characters including a sea otter in a bowler hat and a kitten with heart-shaped sunnies, this wildly imaginative memory game is a perfect match for kids and adults alike with its extra-large cards and unforgettable original artwork.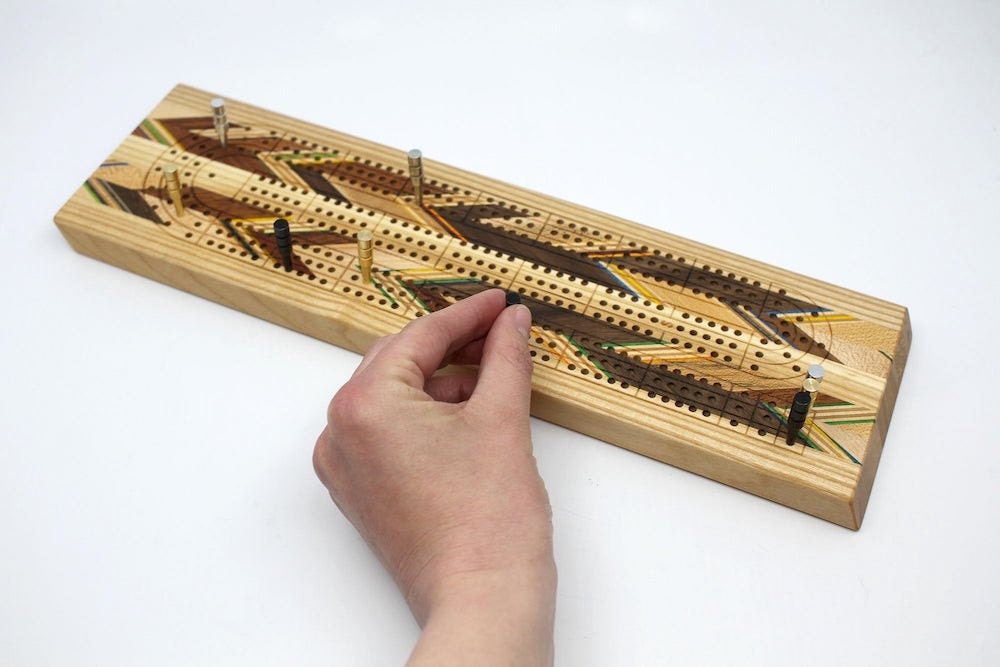 Talk about a conversation piece! The decorative chevron pattern on this one-of-a-kind three-player cribbage board is crafted from a surprisingly sporty source material: upcycled skateboards.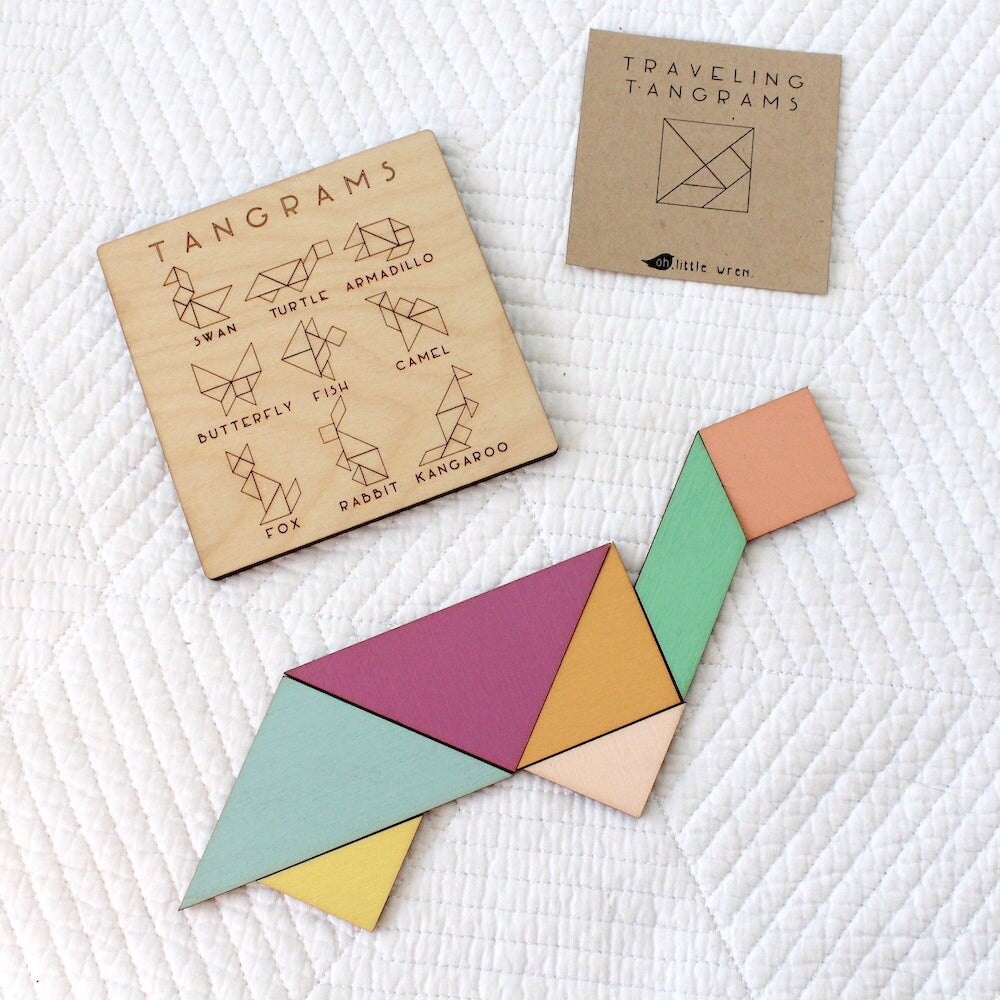 Cut from birch wood and painted in two sunny colorways, this pocket-sized tangram puzzle makes a delightful diversion for curious kiddos, who'll love solving for nine pre-defined animal shapes—and creating their own custom configurations.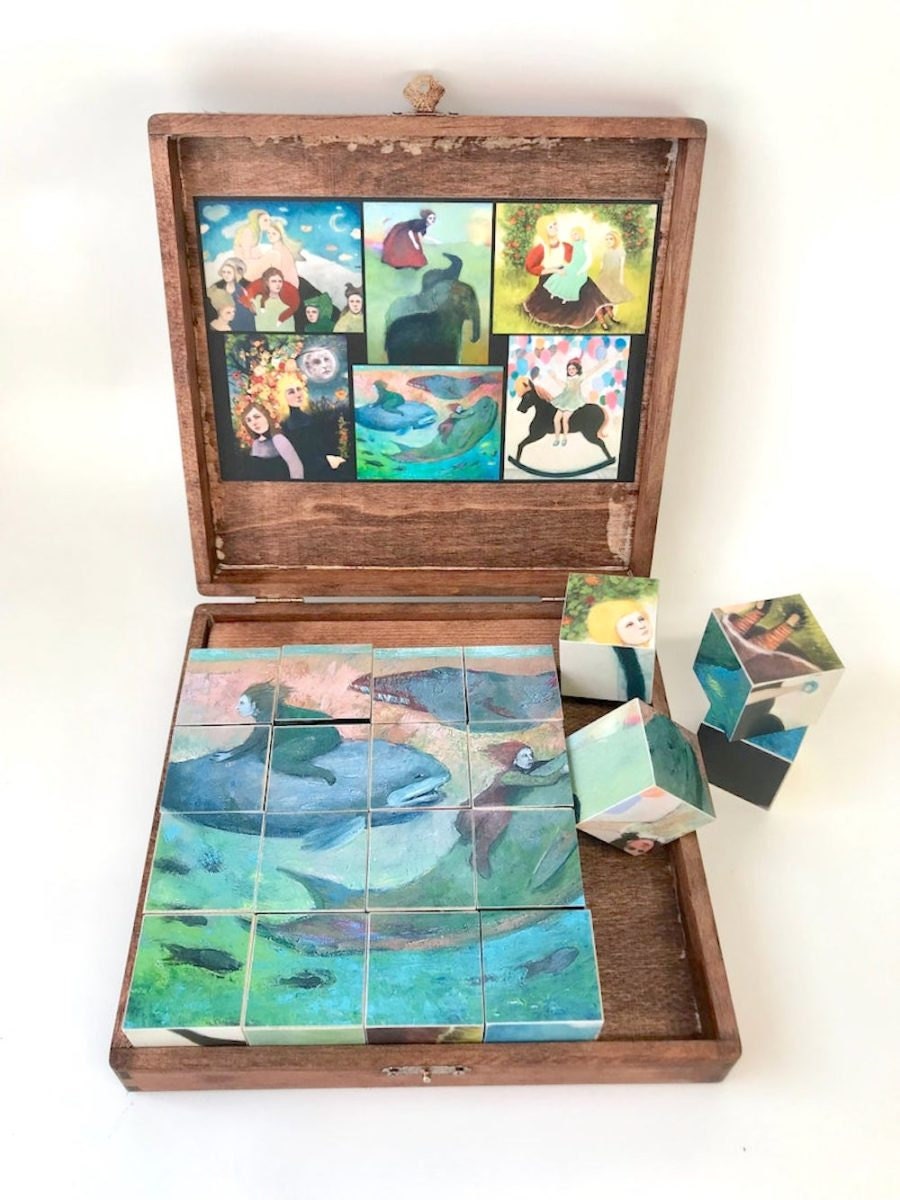 With six possible picturesque solutions based on the artist's original oil paintings, this beautiful brain teaser is a quirky and colorful way to keep any creative thinker engaged. Mix and match the 20 wooden blocks to complete each frame-worthy image, and put your favorite on display in an heirloom-quality keepsake box.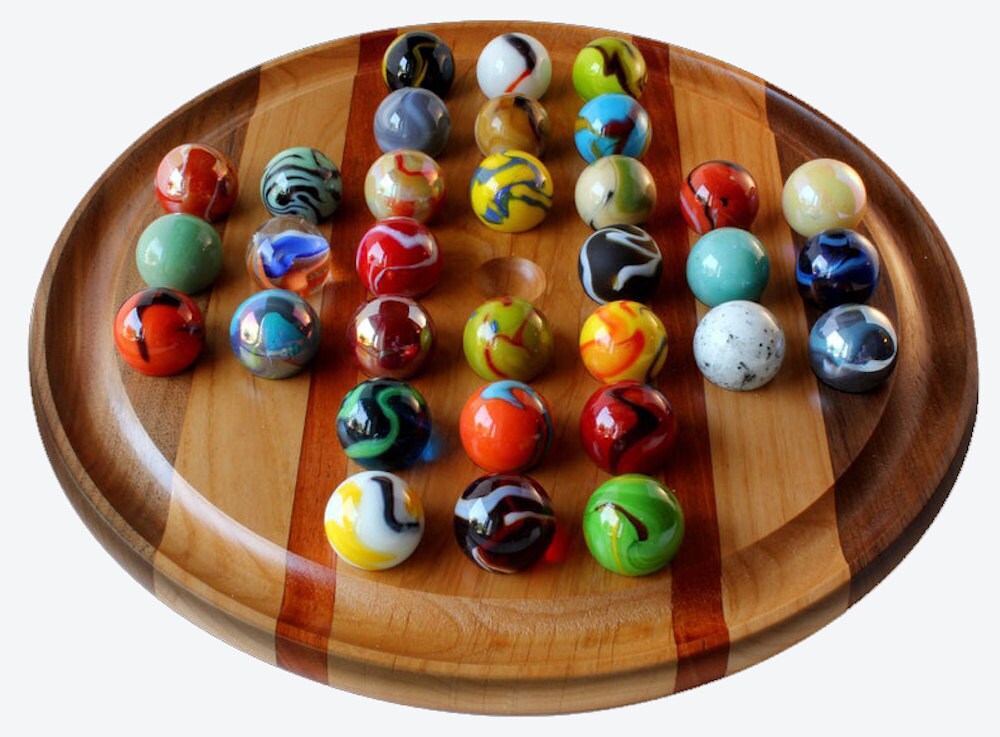 A stylish and sophisticated marble solitaire board fashioned from reclaimed hardwoods offers hours of strategic solo play, and looks great left out on the coffee table at the end of the day—and that's a combination that can't be beat.