Bonus: They taste as good as they look.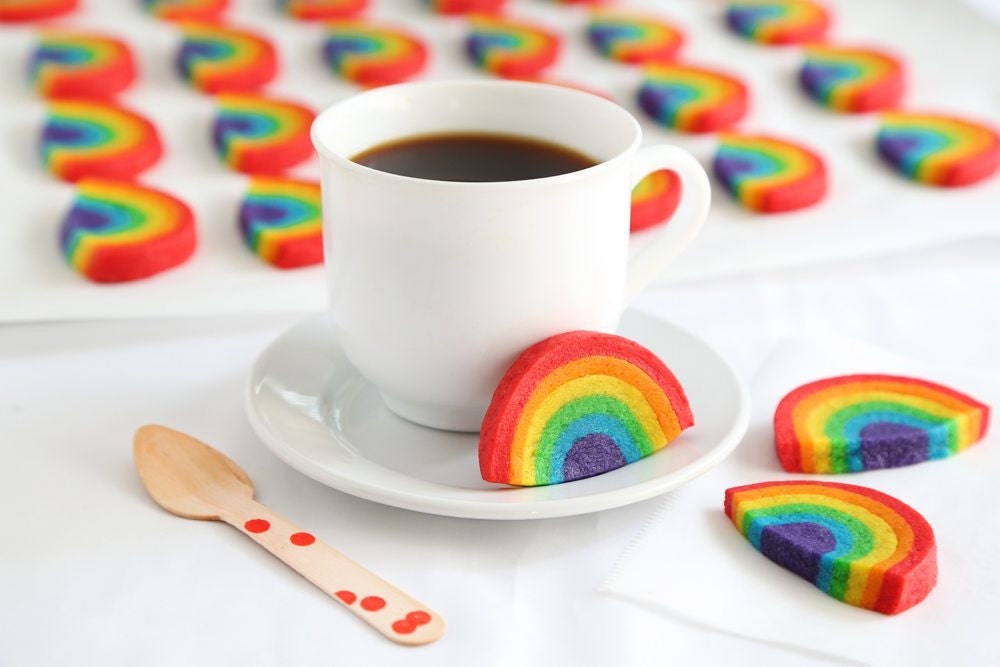 Nothing says happiness and fun more than rainbow-themed treats, and these eye-popping cookies are a prime example: Whether you're celebrating your birthday or planning a Pride party, these treats will bring smiles to your table.
Slice-and-bake cookies are the easiest (and speediest!) sweet treats to make. Be sure to use a large non-serrated chef's knife for the cleanest slices. The dough keeps well in the freezer for up to two months, so you can make it ahead of time for convenience. Gel food color will achieve the greatest color intensity, so avoid using liquid or natural food colors with this recipe.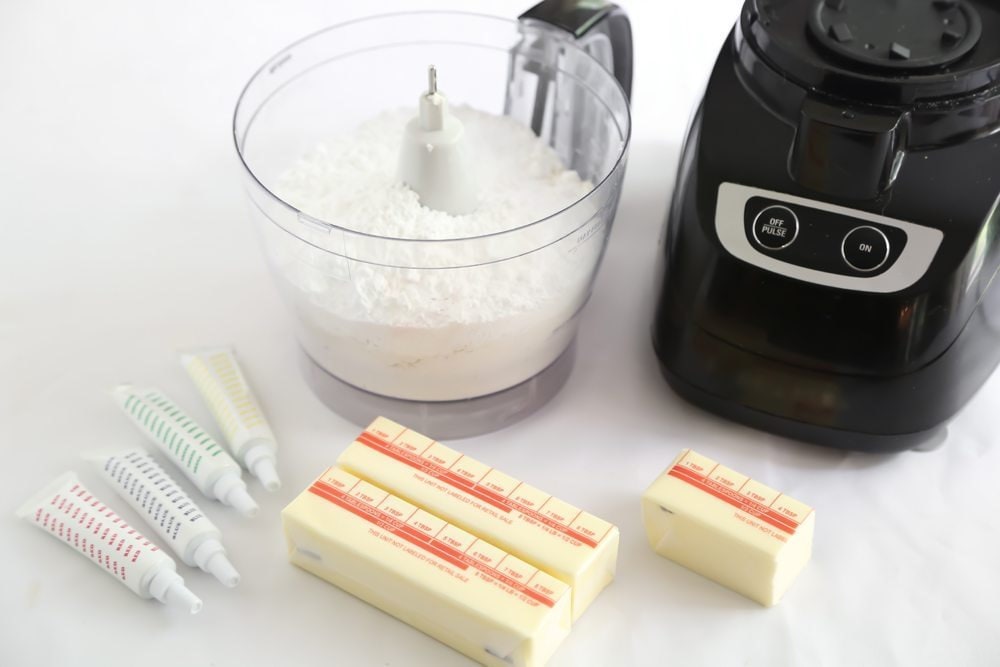 Rainbow Cookies Yields about 6 dozen cookies- 2 3/4 cups all-purpose flour, divided
1/2 teaspoon baking powder
1/4 teaspoon salt
2/3 cup confectioners' sugar
1/4 cup granulated sugar
1/2 pound plus 4 tablespoons (2½ sticks) butter, cut into pieces and kept very cold
1 teaspoon vanilla extract
1 teaspoon each color gel food coloring: red, orange, yellow, green, violet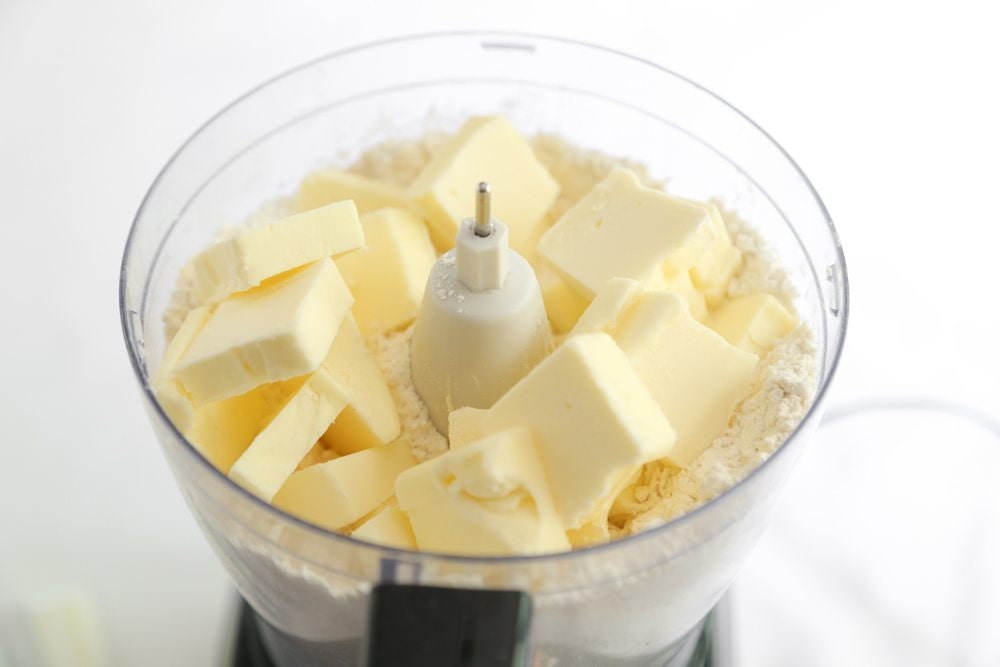 Combine 2 cups of the flour with the baking powder, salt and sugars in a food processor; pulse briefly to mix. Add the cold butter in pieces; process with short bursts until the mixture has a crumbly consistency. Add the vanilla extract and process several times in 5-­second pulses until a dough ball forms.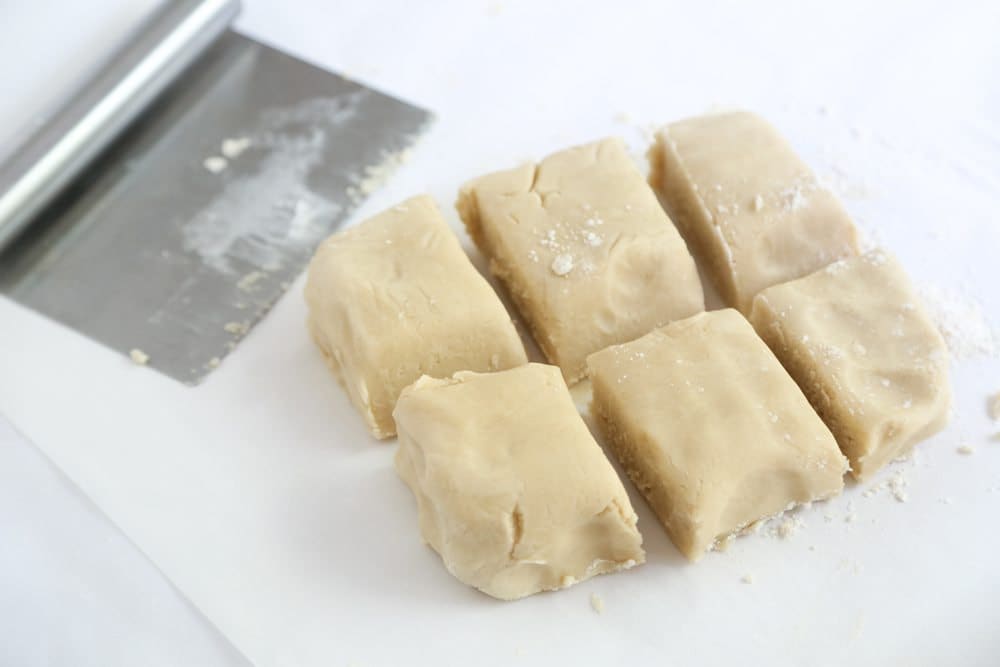 Divide the dough into 6 equal portions.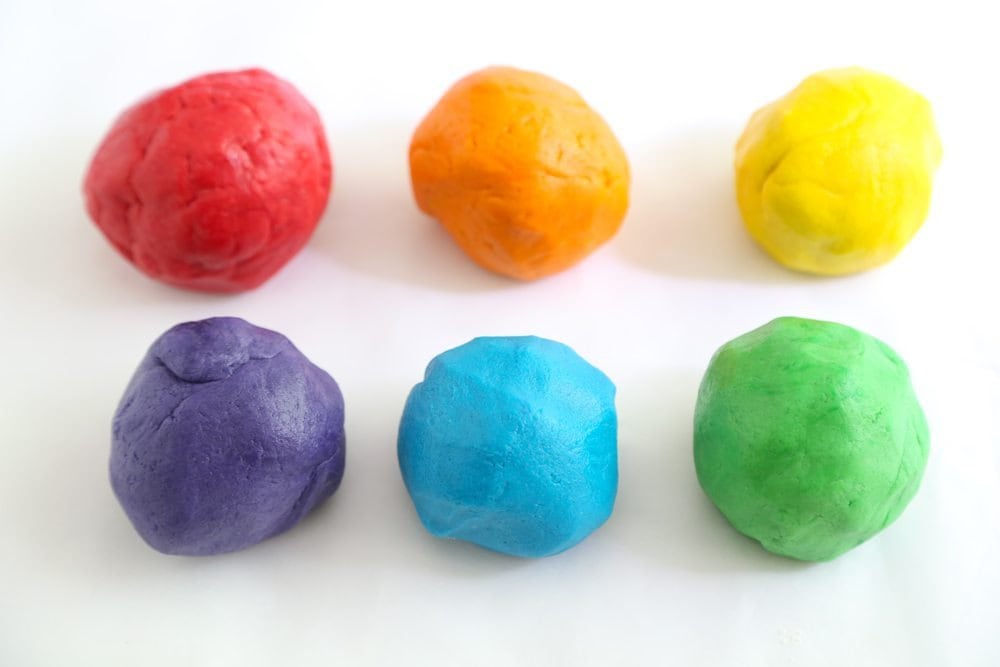 Add one portion of dough to the bowl of a stand mixer (with paddle attachment) and tint with the red food color. Add 2 tablespoons of flour and mix to combine. The dough should not be sticky and resemble the consistency of soft play-doh. Add more flour if needed. Repeat process with remaining dough pieces, food color and flour.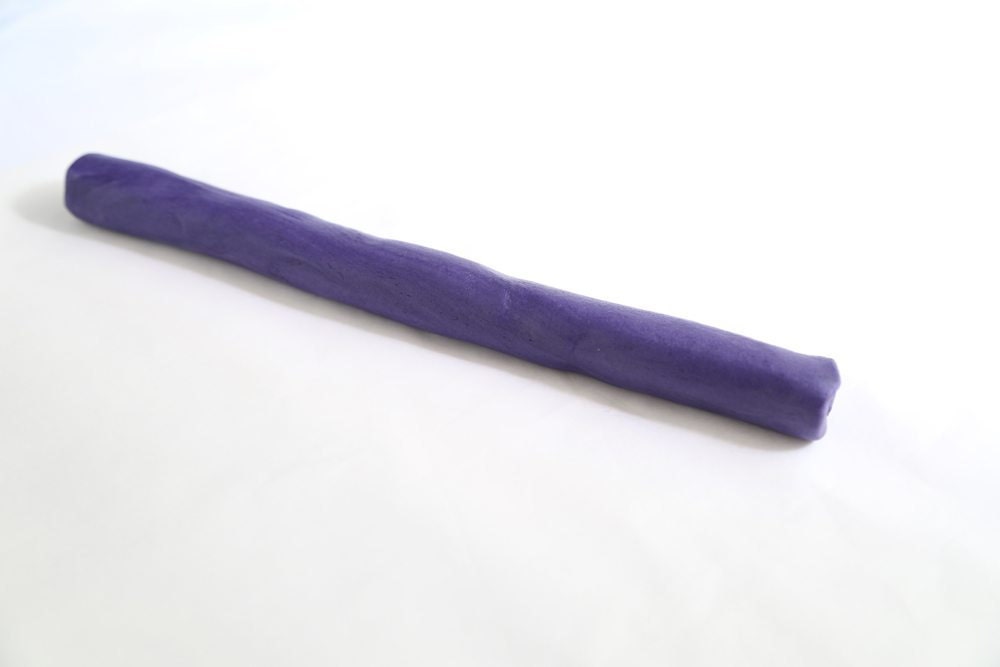 Roll the violet portion of dough under your palms into an even baton shape, about 10-inches long.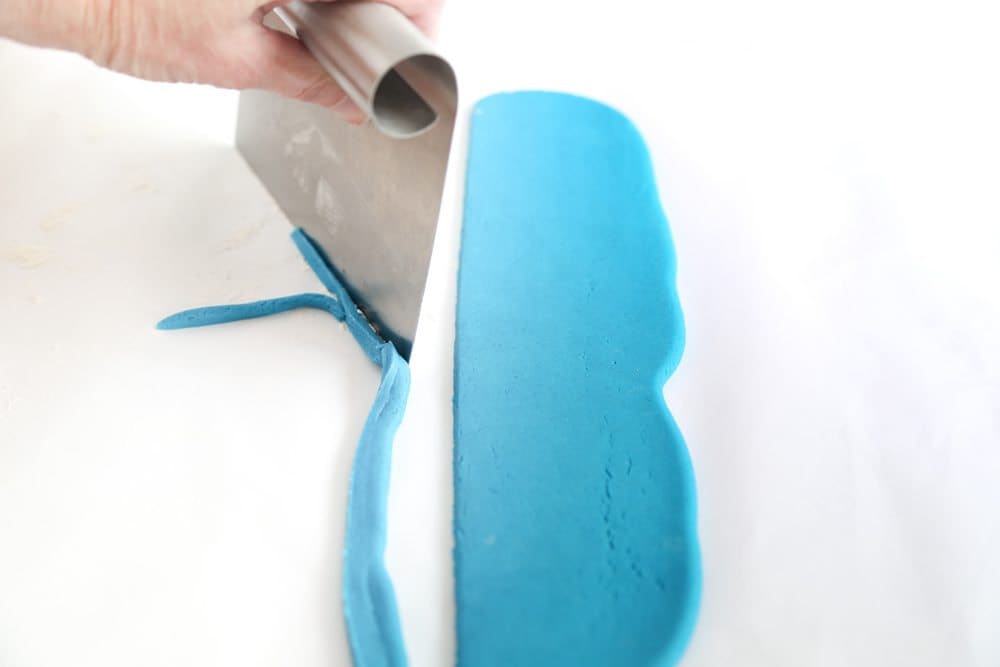 Roll the blue portion into a 10-inch long piece and roll flat to 1/4-inch thickness. Trim one edge straight lengthwise.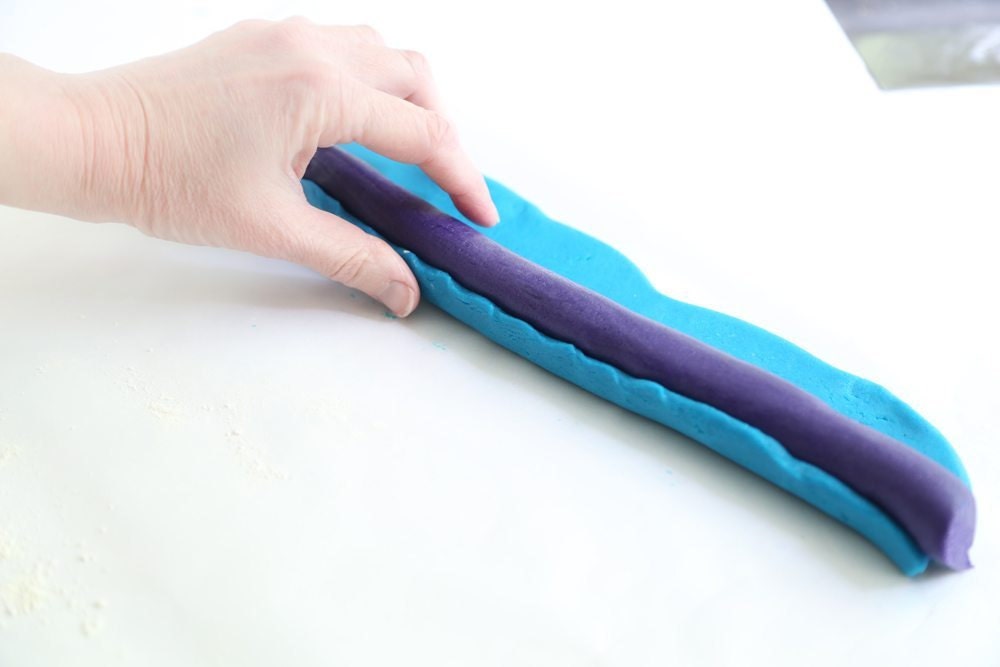 Gently place the violet dough on top of the blue dough and roll it up jelly roll style in a single layer. Trim away excess blue dough.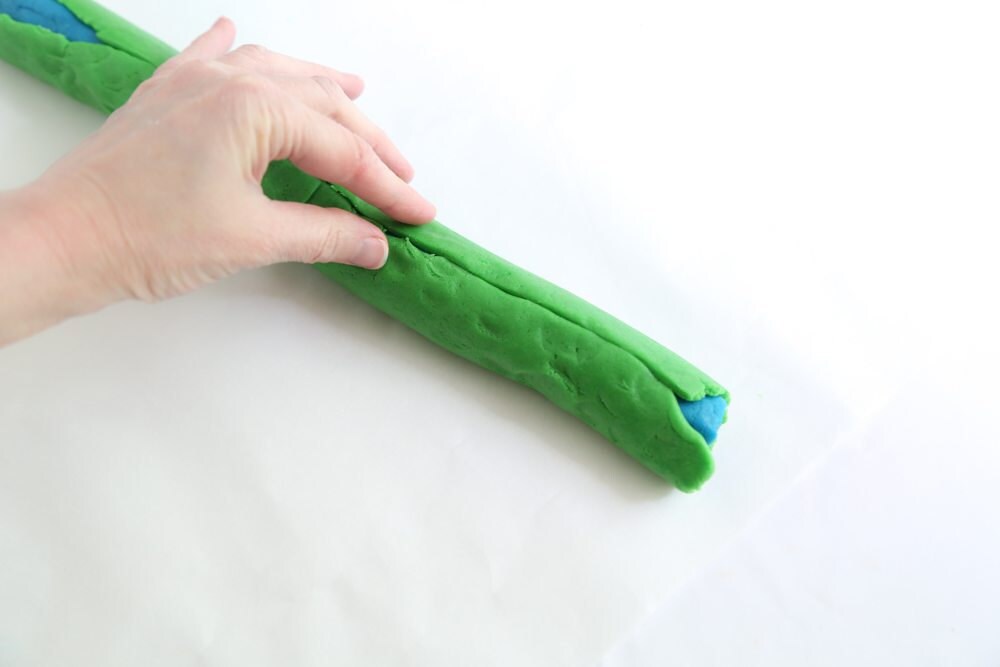 Repeat the process using the remaining dough. Starting from the center, the colors should be in this order: violet, blue, green, yellow, orange, red.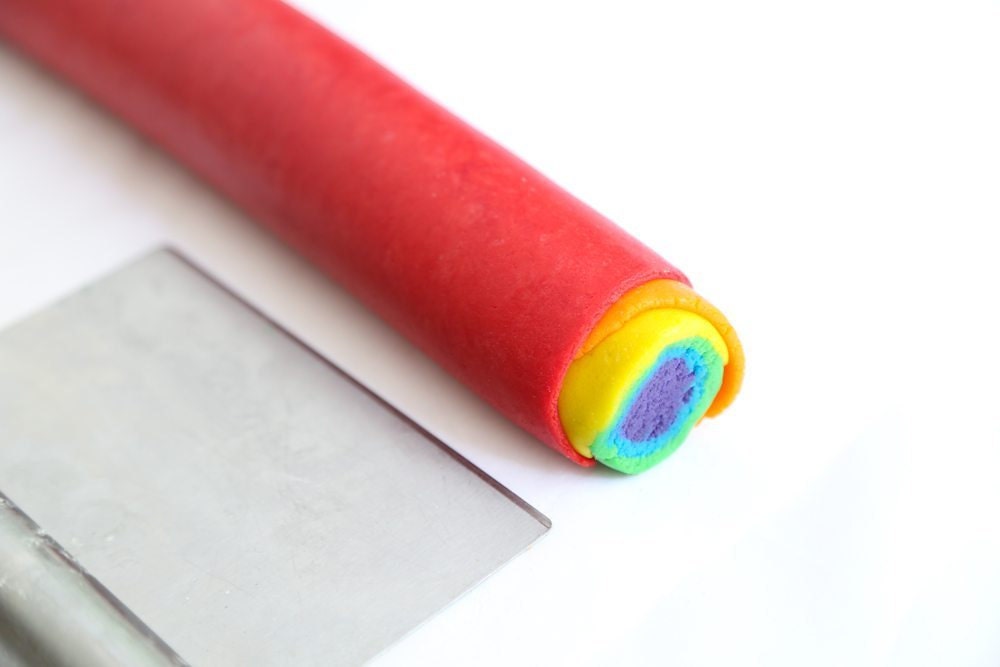 While rolling the dough, the red portion (which will be on the outside of the roll) may want to tear. Pinch tears together as they happen and keep rolling. It's okay if a few tears remain – it doesn't have to be perfect.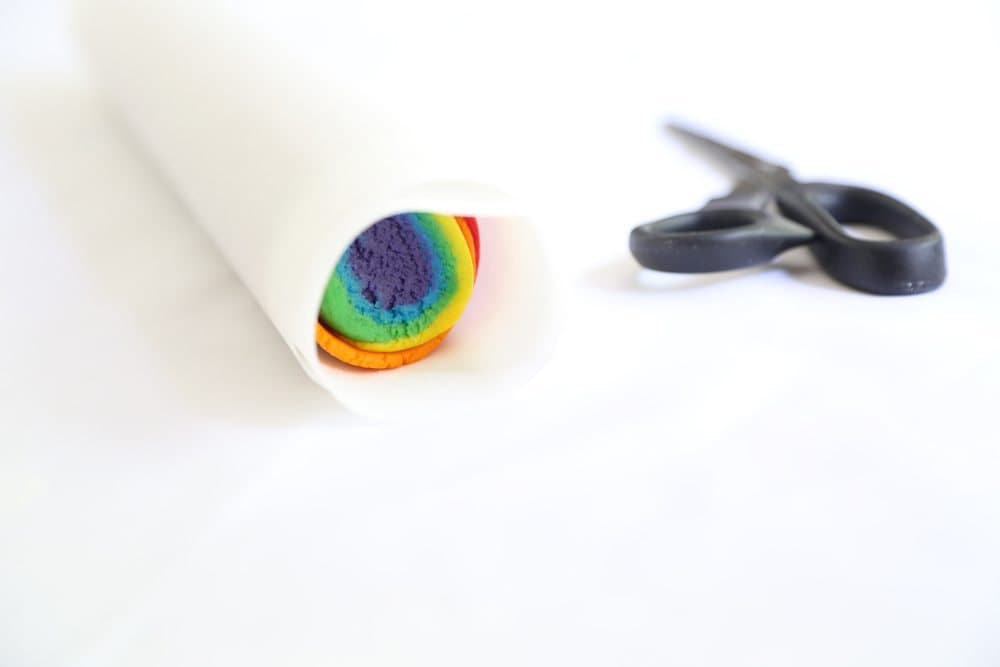 Wrap the finished cookie dough roll in parchment paper and refrigerate until firm enough to slice, about 3 hours. (Tip: I often skip refrigeration and opt for a short chill in the freezer; the cookies slice more cleanly when slightly frozen.)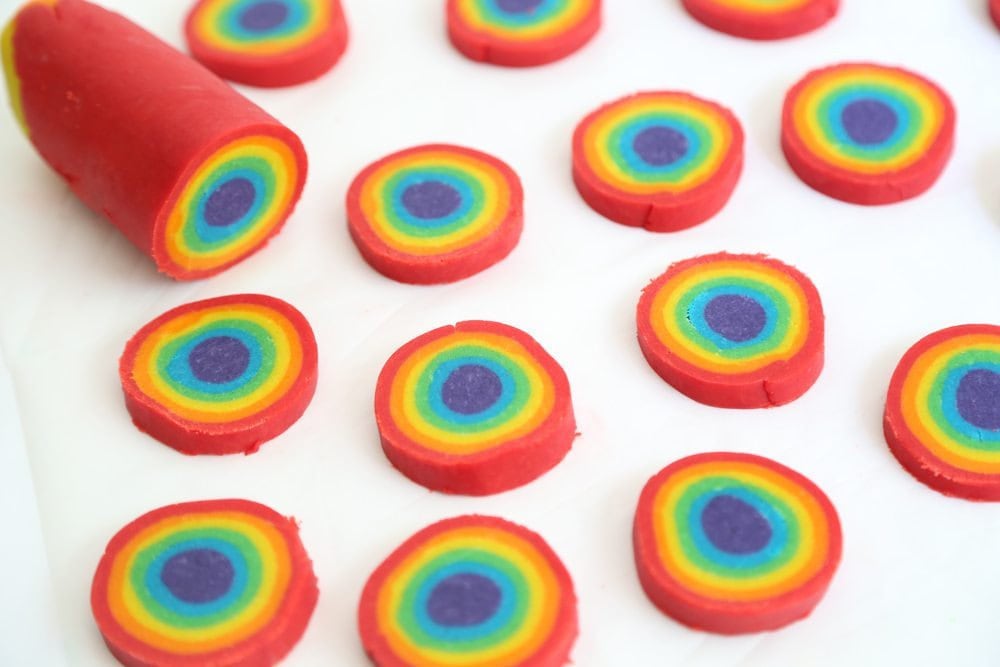 Preheat the oven to 325°F. Line 2 baking sheets with parchment paper. Slice the dough into ¼­ inch thick cookies with a non-serrated knife.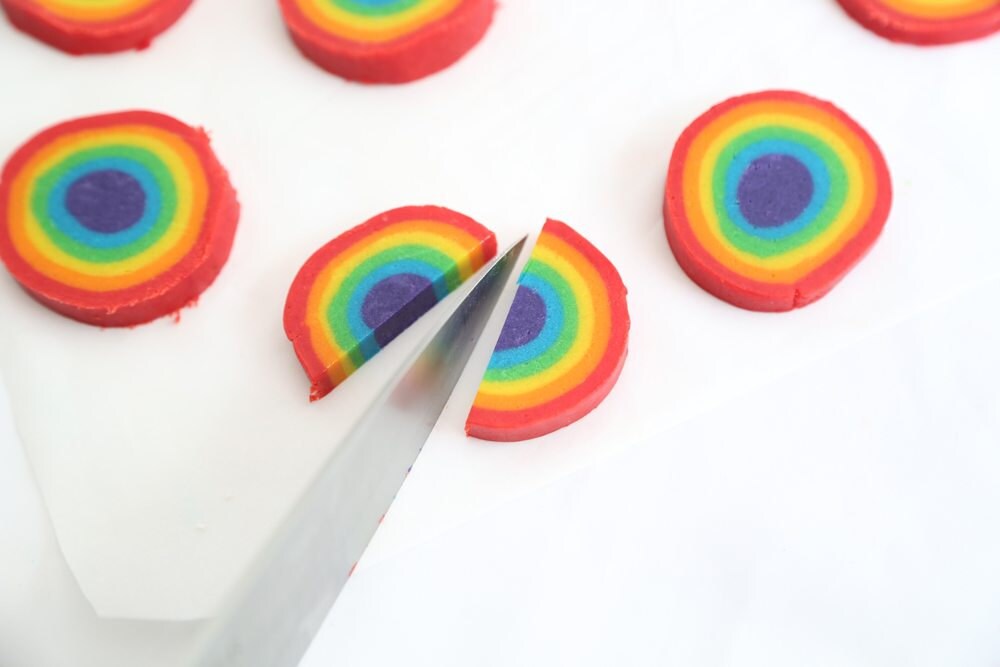 Next, cut each cookie in half so that you have two rainbows.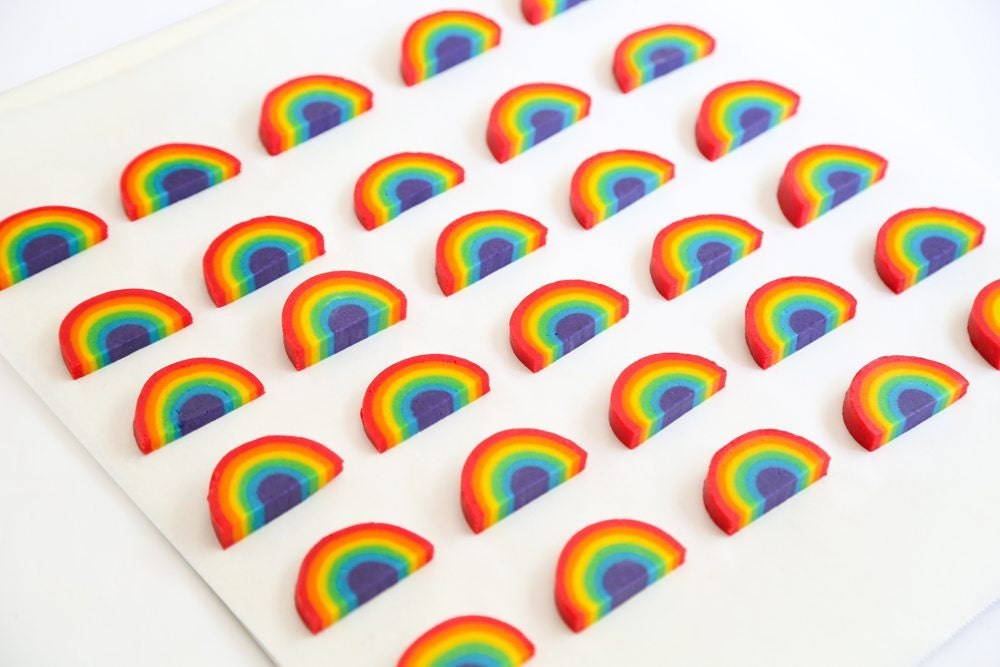 Bake cookies on parchment lined baking sheets for 12 to 15 minutes.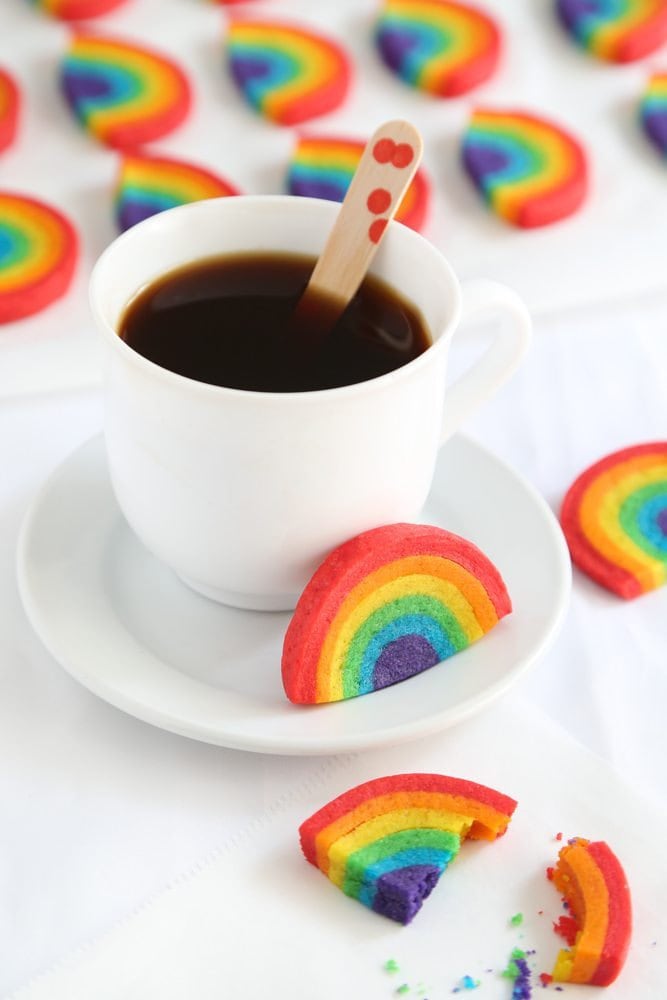 When done, cookies should be slightly puffed and no longer be shiny on top. Store the cookies in an airtight container.
All photographs by Heather Baird; polka-dot spoon from Sucre Shop.