by Alison Feldmann
Linz and David's wedding reflected their unique style: so, a Halloween party inspired by glam rock, "The Rocky Horror Picture Show" and Guns N' Roses.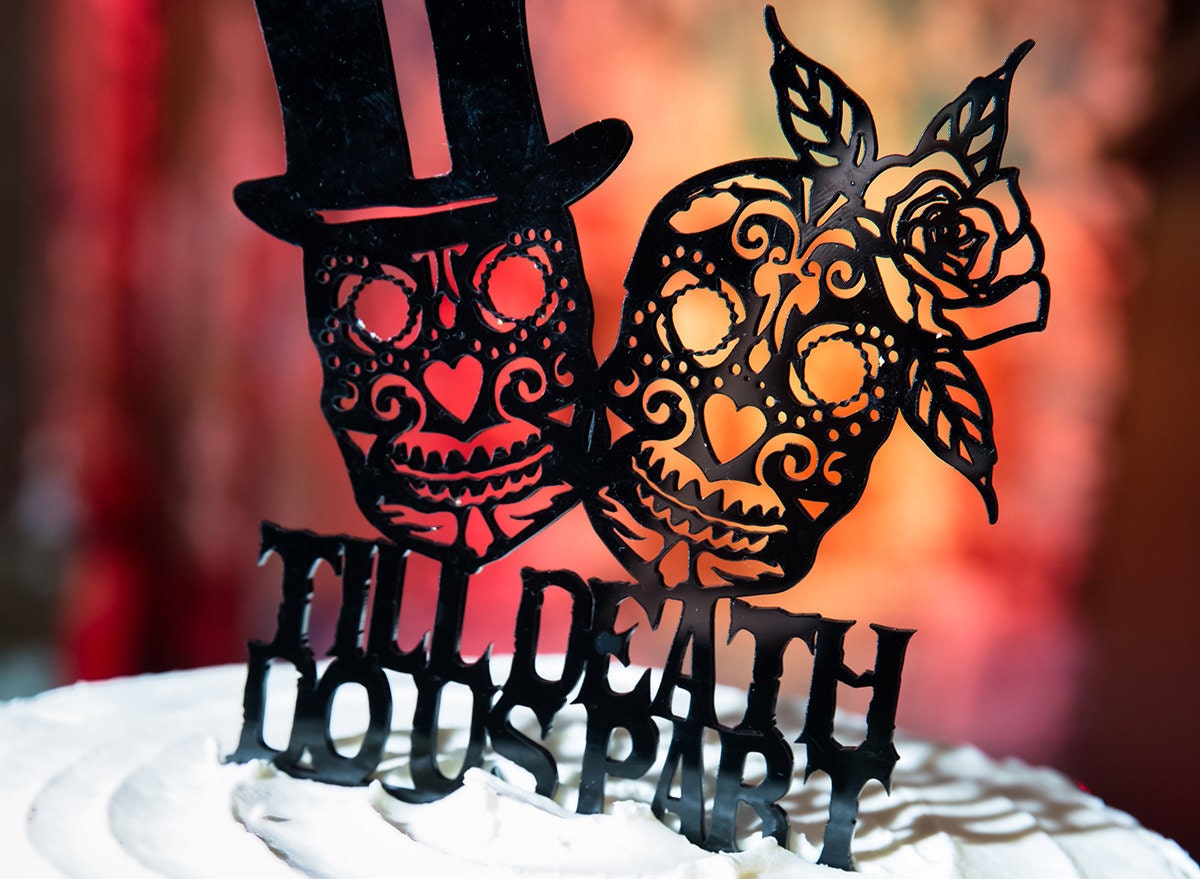 In the Real Weddings series, we share stories of recently wed couples who used Etsy to source items for their celebration, and learn more about how they planned the day they said, "I do."
Getting married isn't just a celebration of a couple's love and commitment; it's also an an expression of their style, be it rustic, modern, or something completely different. So when Linz Shelton and David Pashman decided to tie the knot — he proposed with an Alexander McQueen skull ring backstage at a performance of Hedwig and the Angry Inch — they planned an event that reflected their unique bond. Their New York City wedding took the shape of a Halloween-night party inspired by glam rock, The Rocky Horror Picture Show and Guns N' Roses, where guests arrived in costume and the Jack Daniels flowed. The bride, naturally, wore black.
Read on for the story of Linz and David's wedding inspiration, their DIY decor, and thoughtful ideas for creating a wedding that feels like your own.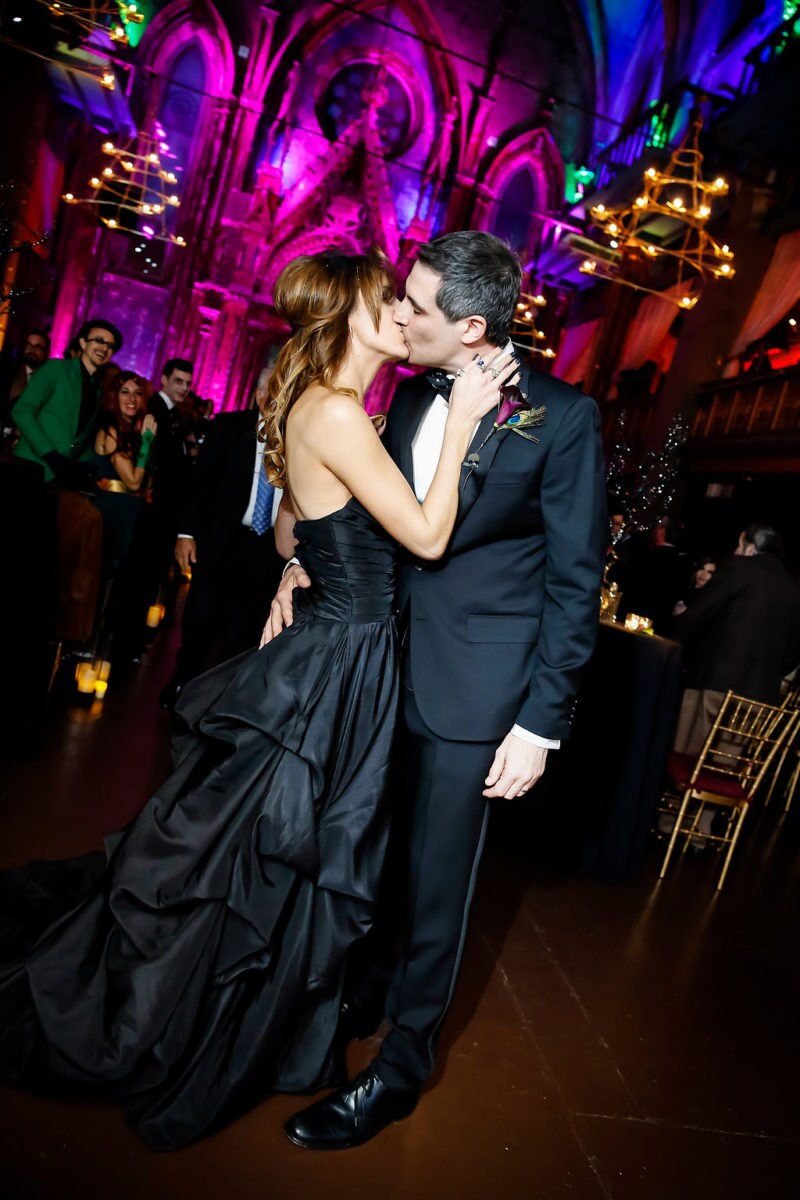 Names:
 Linz Shelton and David Pashman
Wedding Venue
:
Angel Orensanz Foundation for the Arts
, New York City
Photographer:
4 Eyes Photography
So, you got married on Halloween. How would you describe the concept for your wedding, and how did you decide upon it?
The concept was costumes, glam rock, and sugar skulls, with a little bit of Jewish tradition; these are a few of our favorite things. We wanted to have a wedding that would be fun to plan and fun for everyone involved. Everyone knows what a "standard" wedding is, and those are fine, but we wanted something different.
What were the most important elements as you planned your celebration?
Family, friends, great music, and Jack Daniels.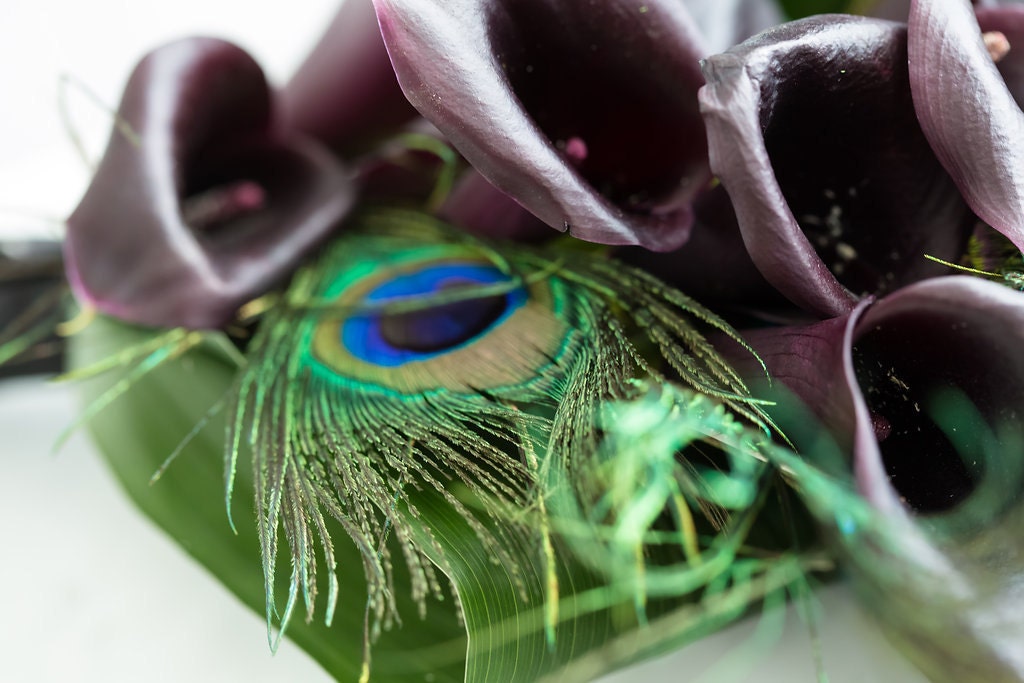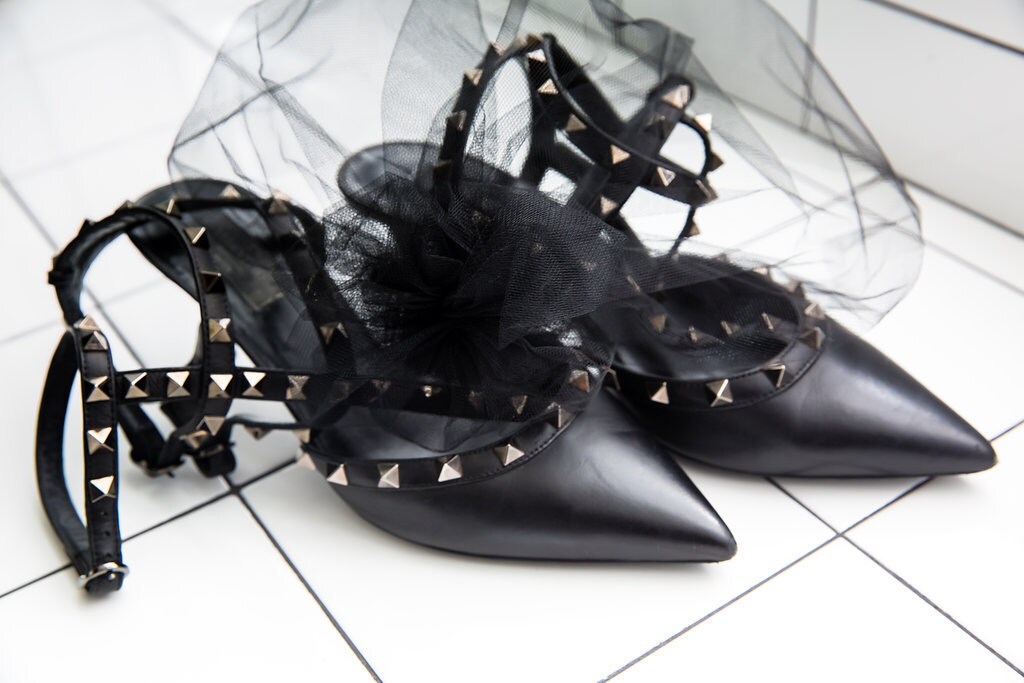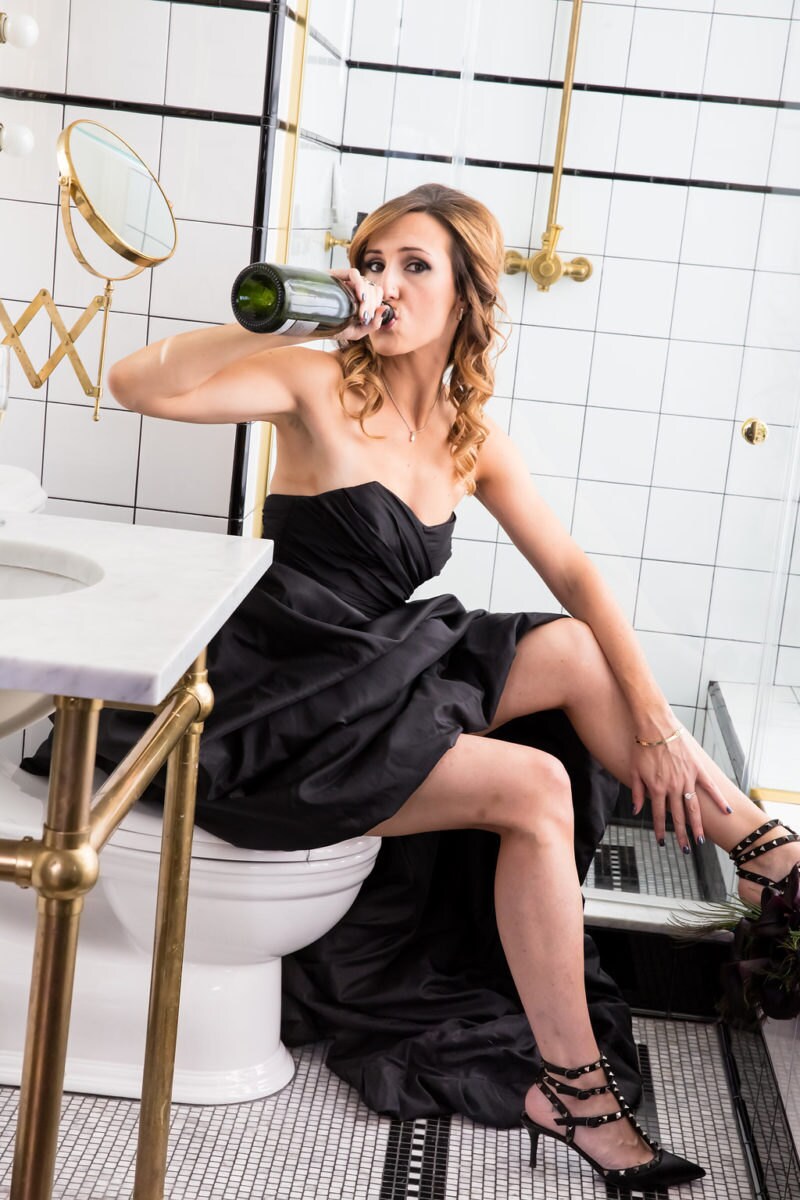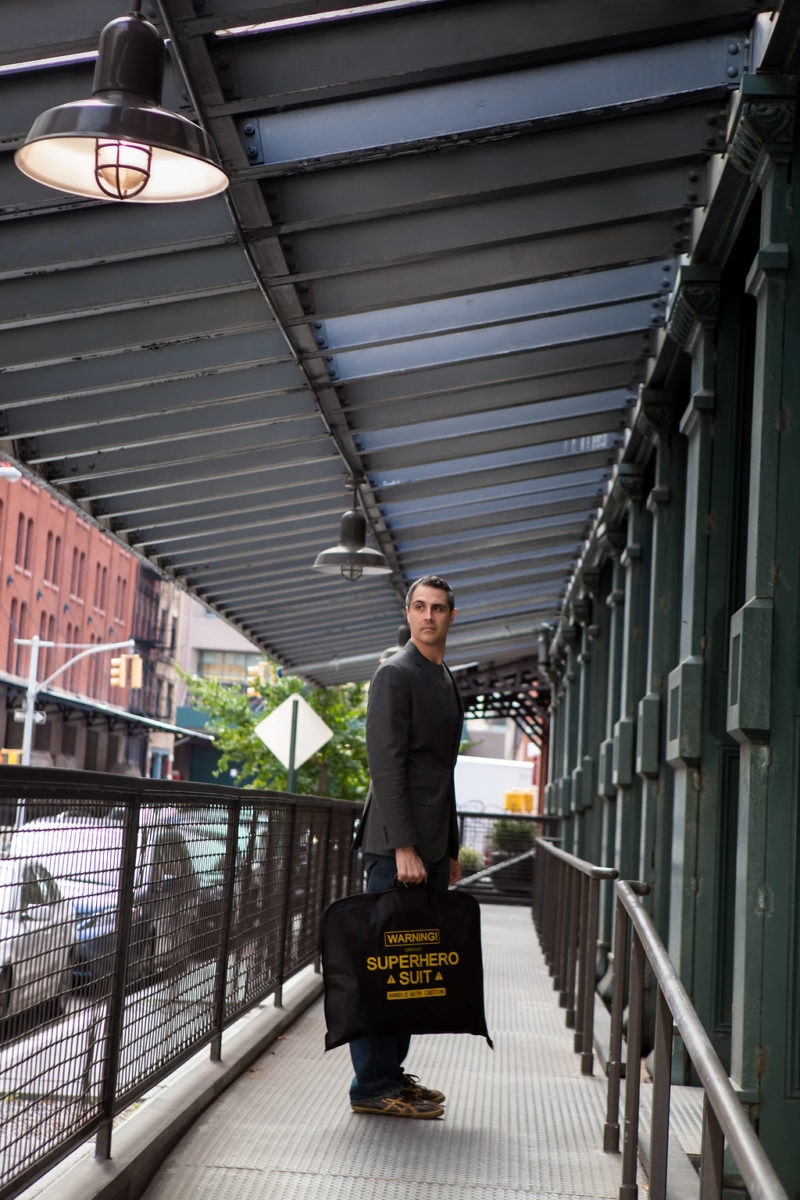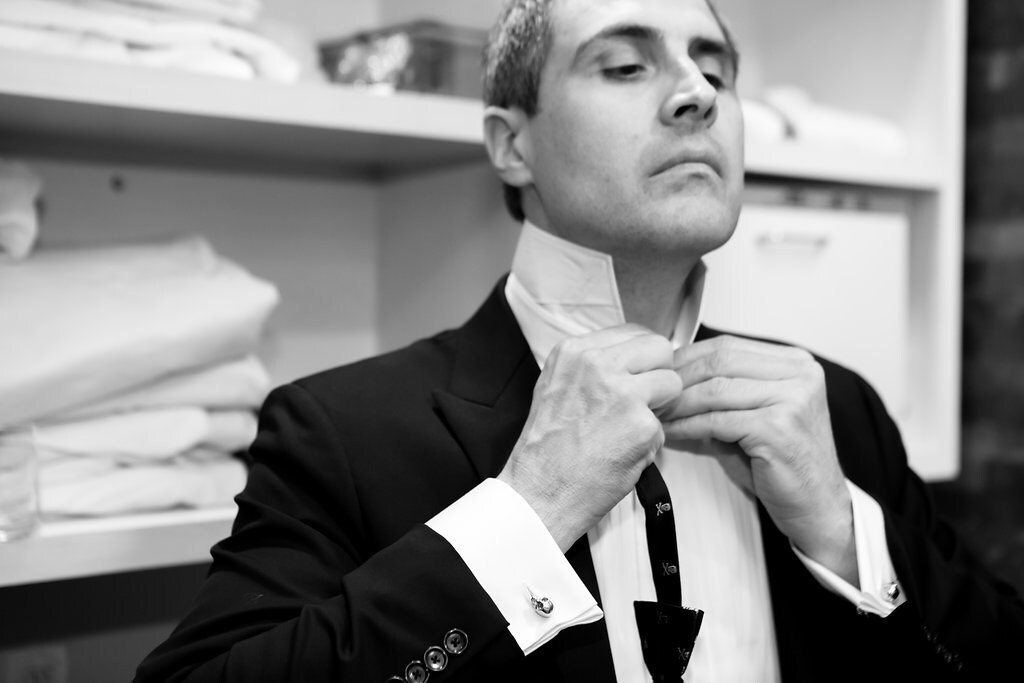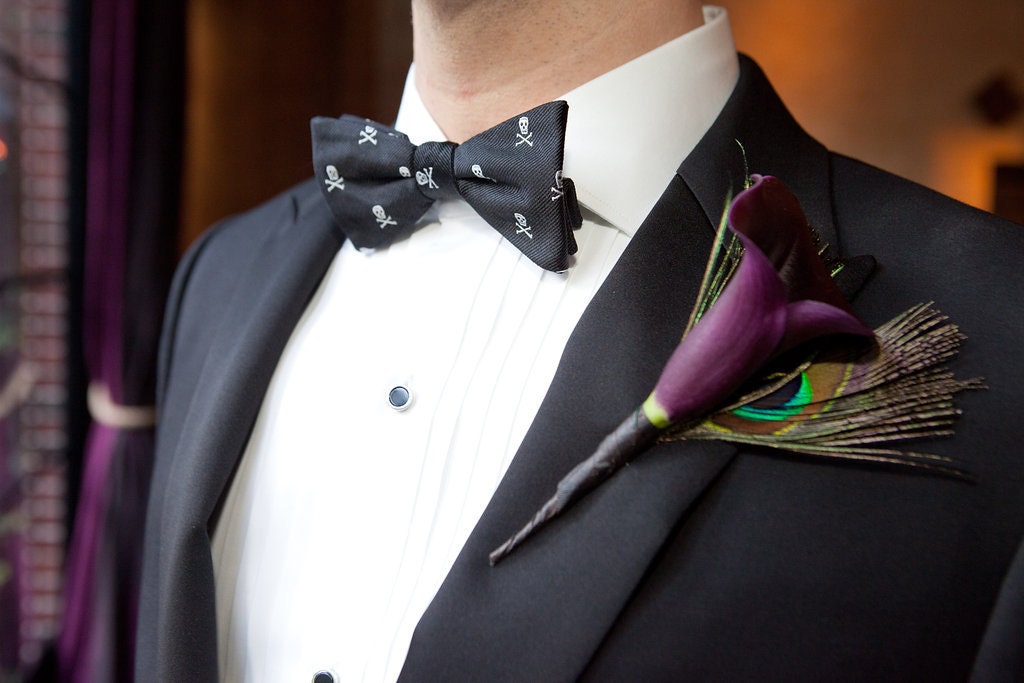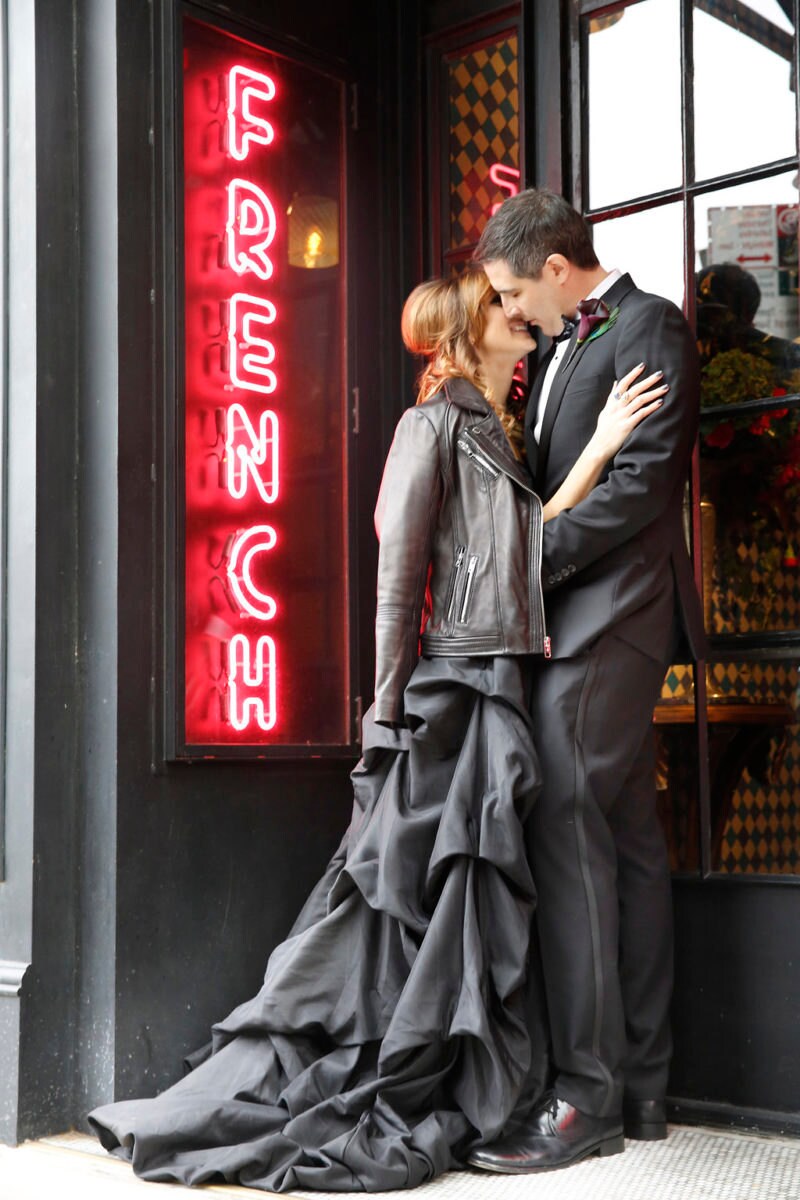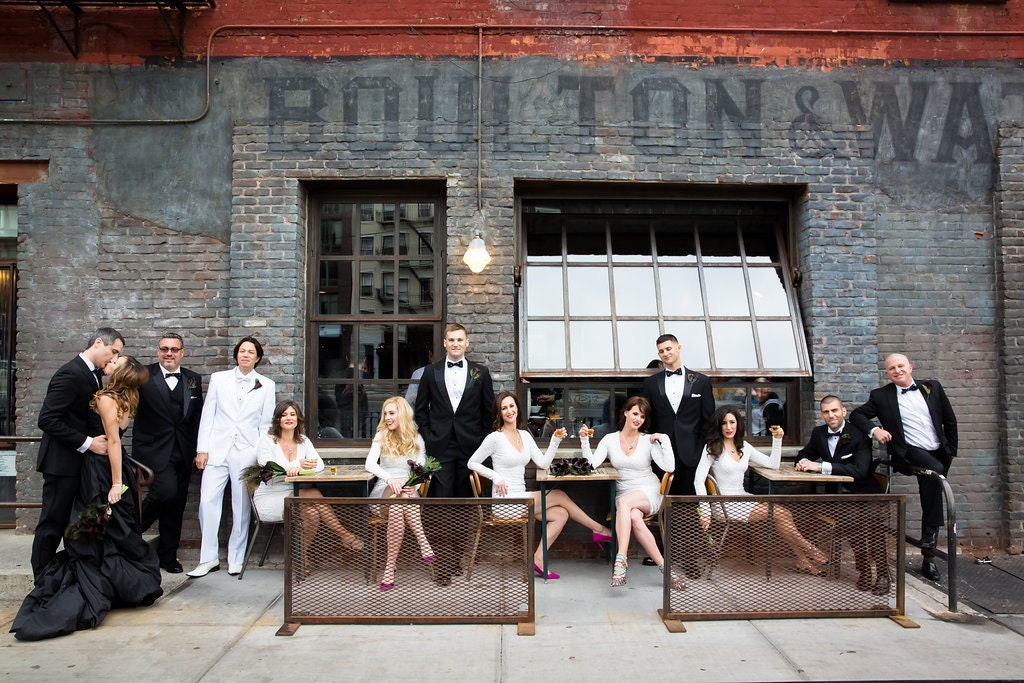 Did you DIY any of your wedding decor?
As you plan a wedding, you want every little detail to be special and bespoke, but you also probably have a full-time job and plenty of other stuff to worry about. On Etsy, you can do
personalized at scale
— you find inspiration as a starting point for customization and it's headache-free to get it from the seller to your door. In the course of planning our wedding, we met so many cool artisans and sellers we'll definitely shop from again. In the end, most of our decor was DIY. Instead of table centerpieces we filled empty liquor bottles with
peacock feathers
. We designed our own chuppah (with help from our amazing wedding planner and friend
Christine Viola
) with black tulle, black calla lilies and suspended candles. One of our bridesmaids is an artist and graphic designer, and she created our skull and peacock feather programs and place cards.
We also designed our own website
, as well as our email invites (we skipped stationery). And we even designed the sign for our signature drink, Jack F*cking Daniels.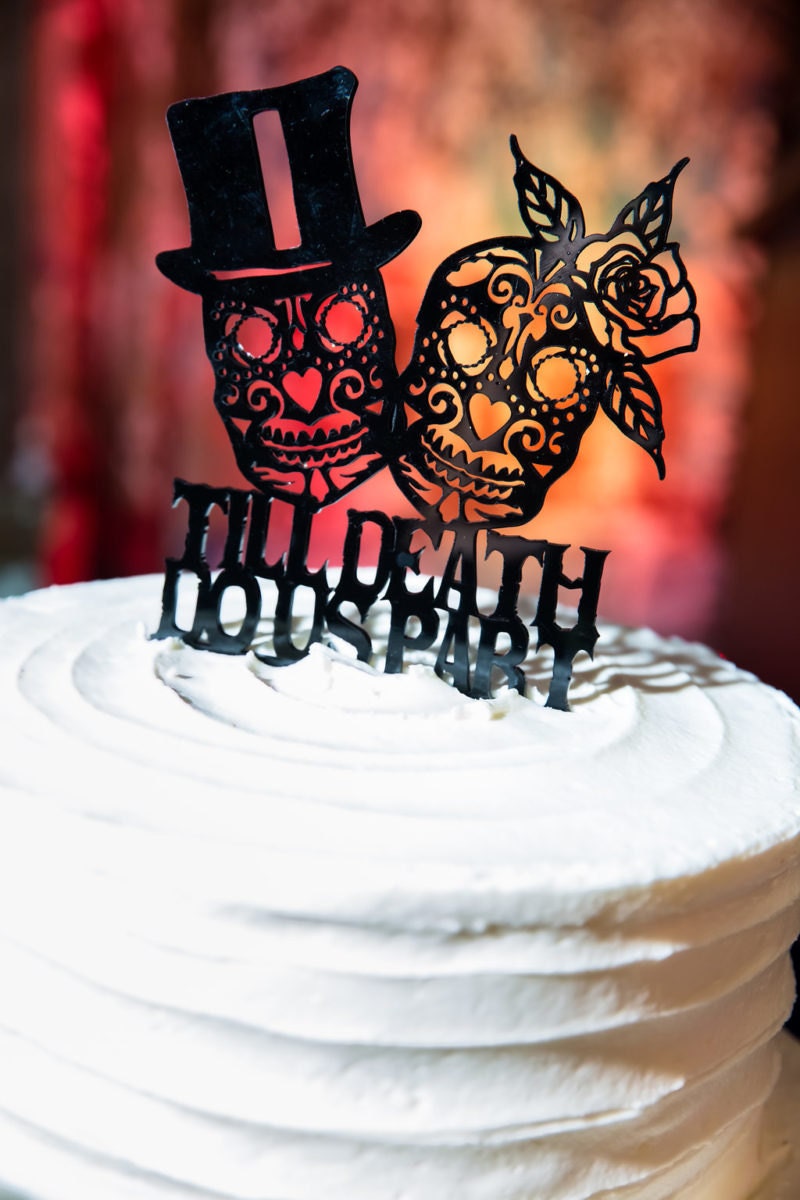 Which items from your wedding are most meaningful to you?
A lot of the
Halloween-themed decor
from the wedding has now become apartment decor. It's awesome to come home to all of these things that remind us of our wedding day.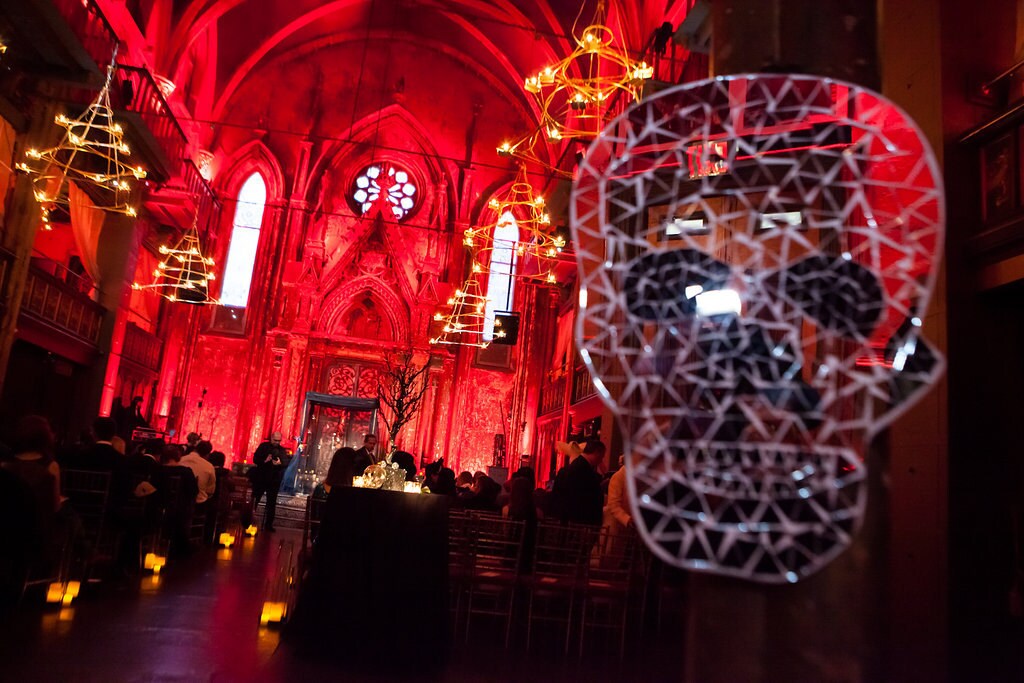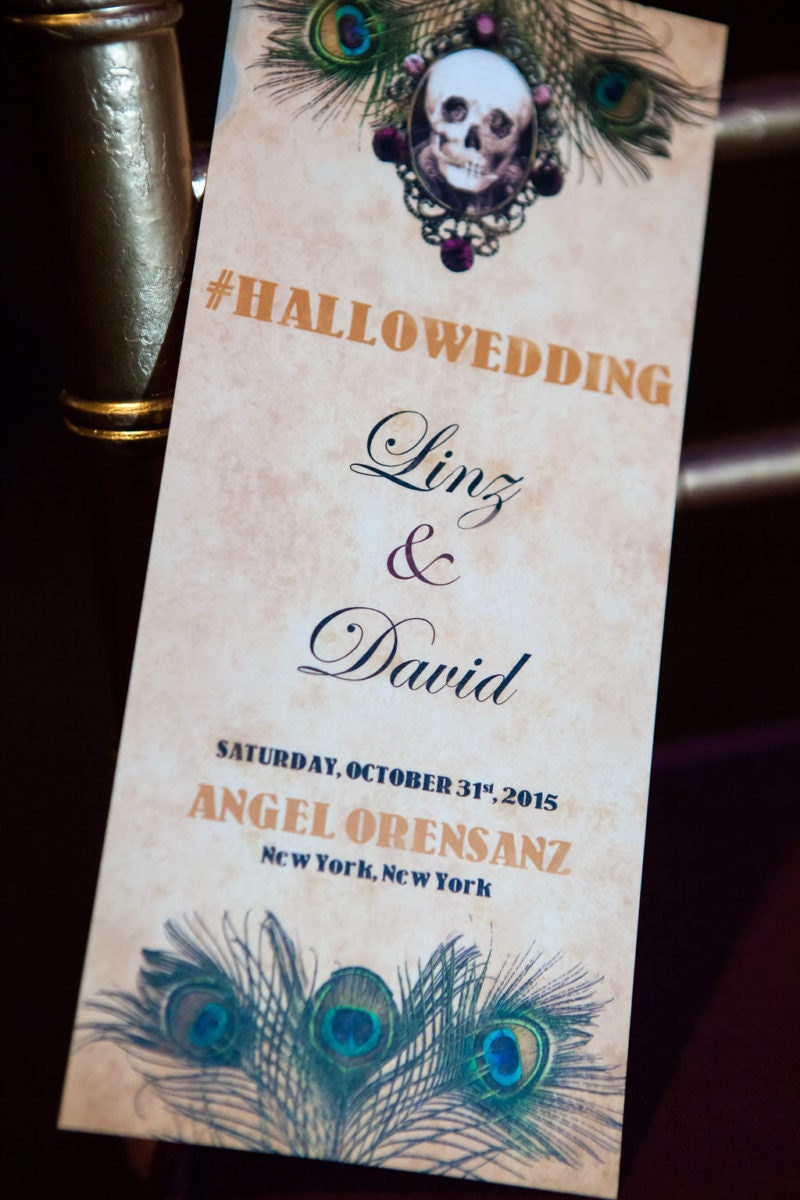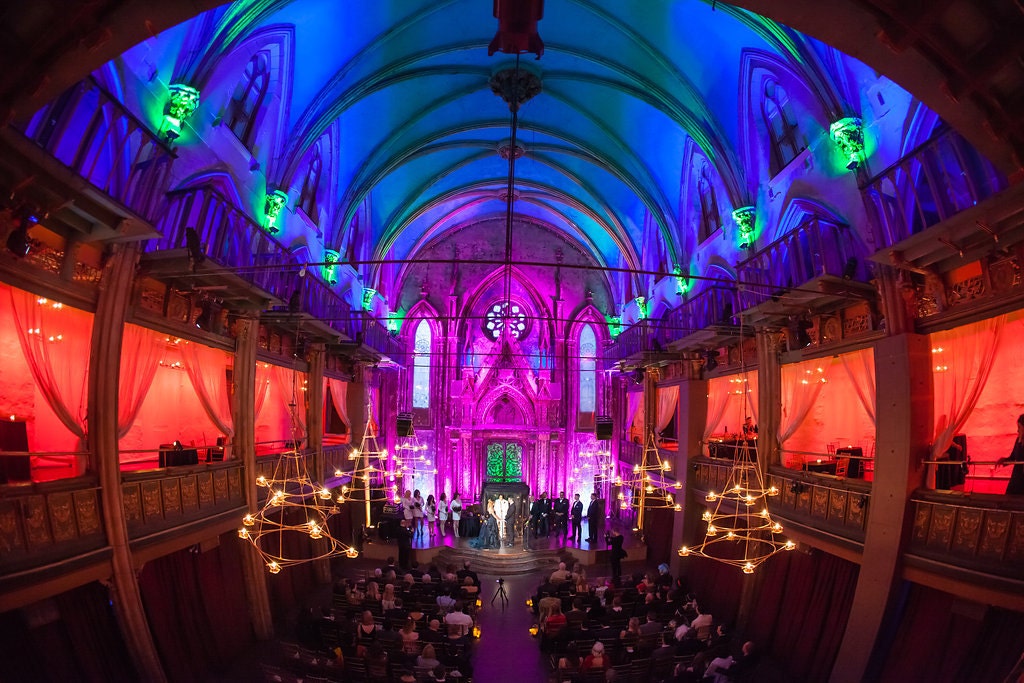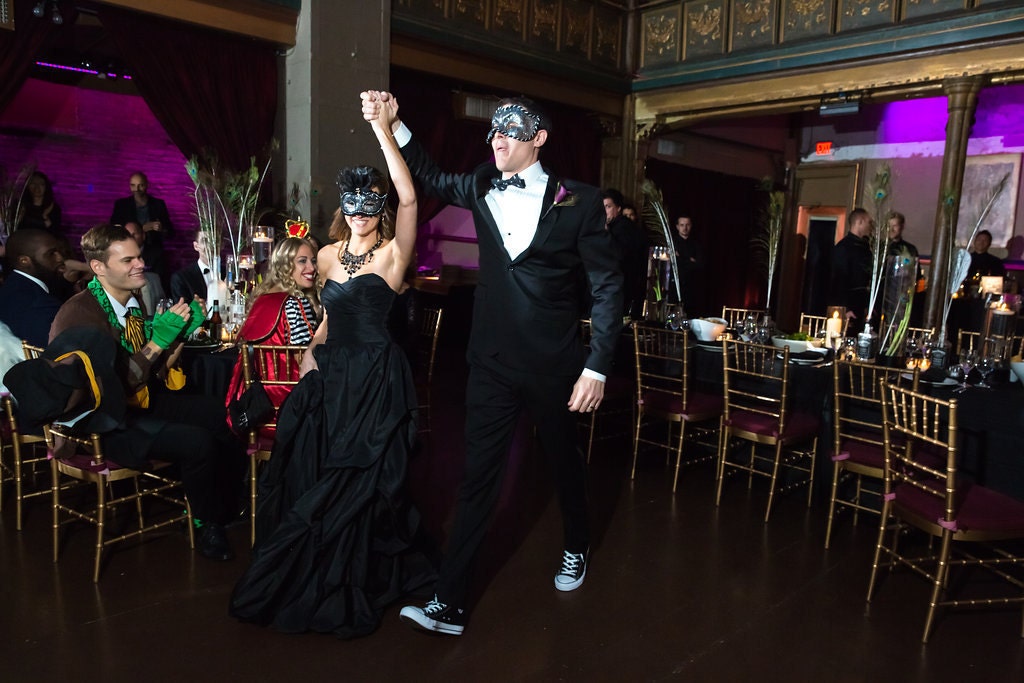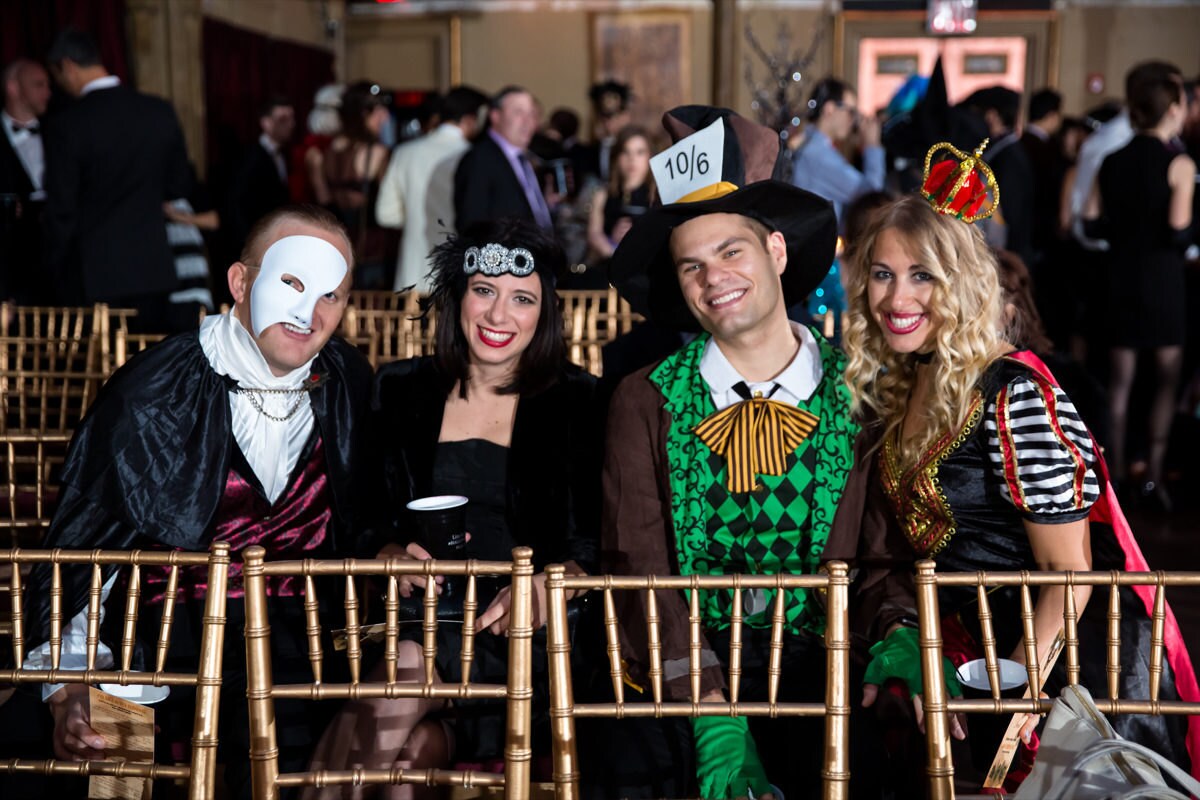 What was the most memorable part of your wedding day?
The ceremony. It was written and officiated by one of our best friends who has known us our entire relationship, and it was so incredibly personal and well delivered. Also, hilarious — there was a perfect mix of sincerity and humor. We each wrote our own vows; we made each other laugh and cry, so mission accomplished. Another memorable moment came at the very end. After we left our Lower East Side after-party (still dressed as "Jack and Coke" from the reception), we stopped for a slice of pizza and to sit down and talk through our favorite parts of the evening, so we wouldn't forget a single thing.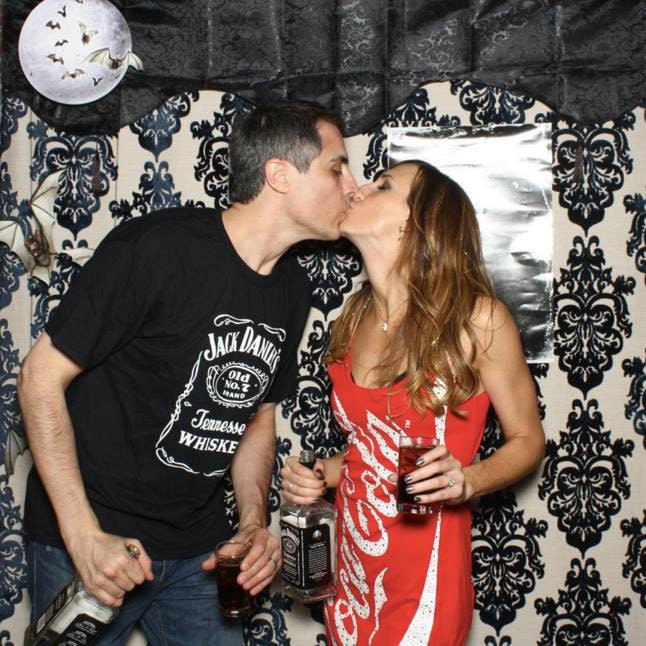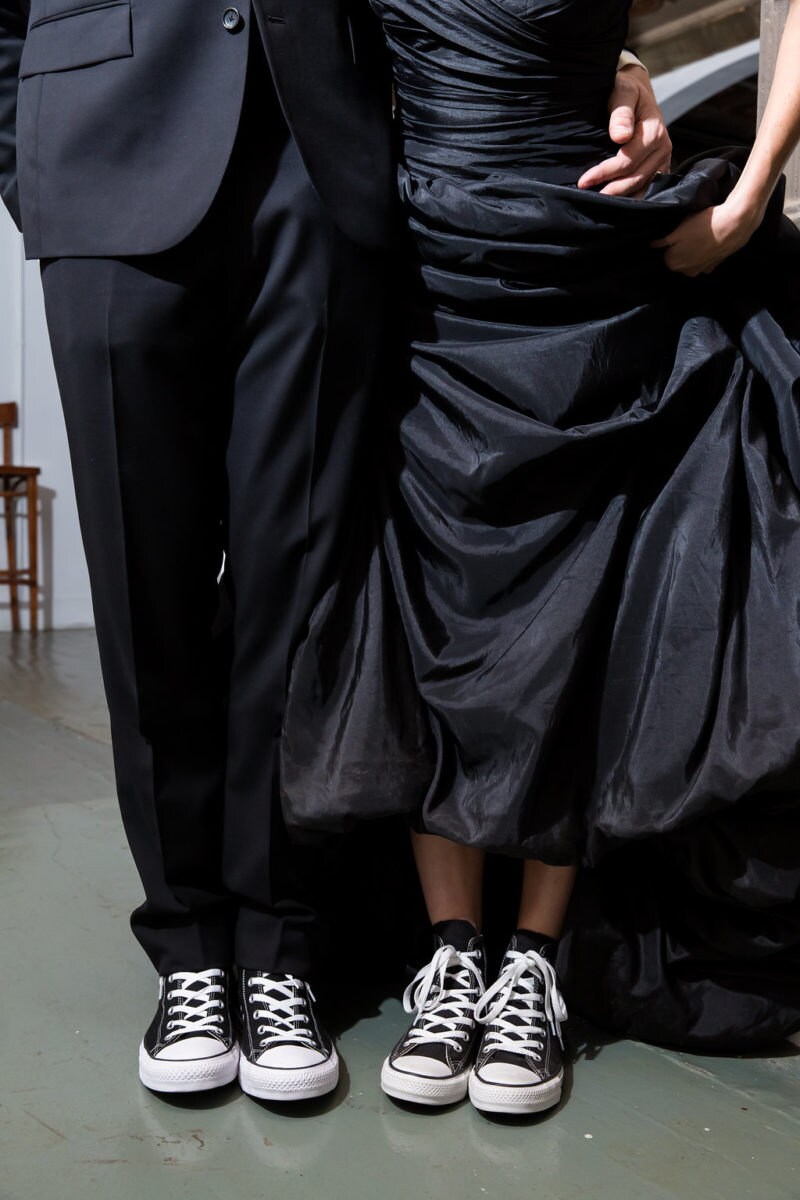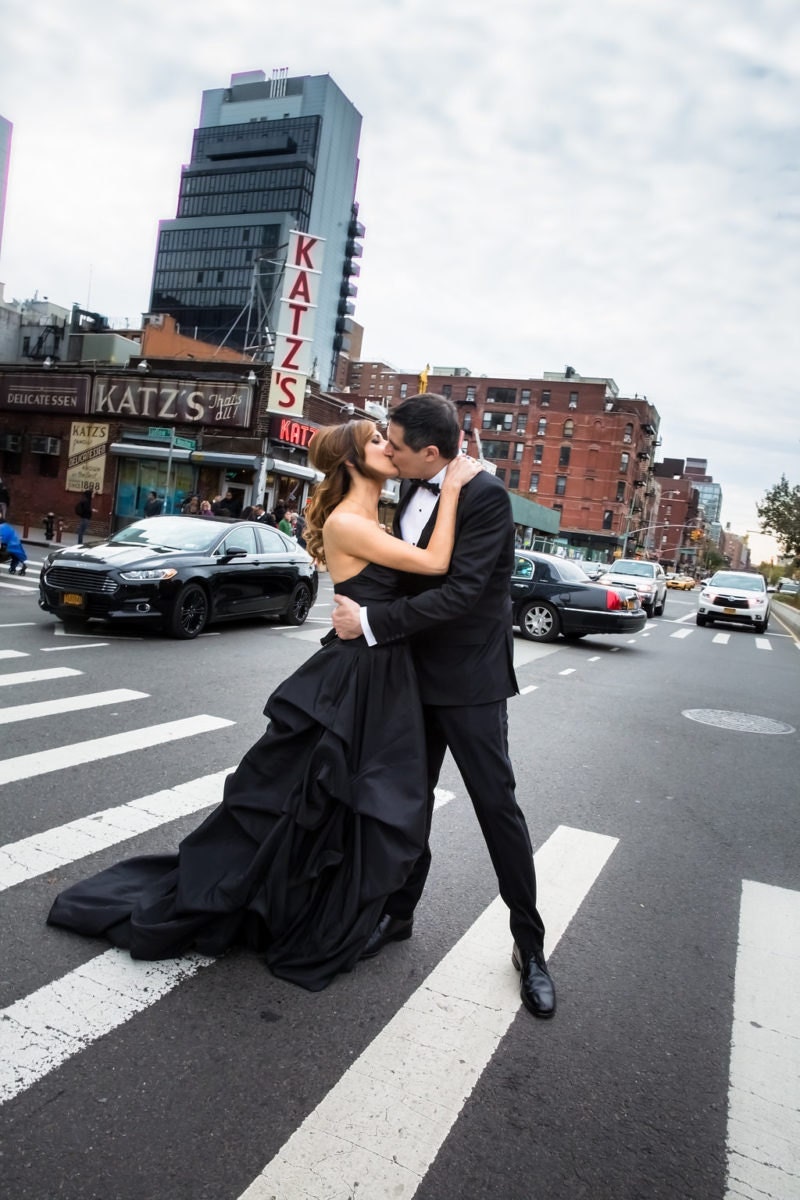 If you could share any advice with couples planning a wedding, what would it be?
Splurge on photography, skimp on flowers. Pictures last a lifetime; flowers die. Also, pick a few things that really matter and do them really well; don't feel like you need to do something just because you've seen it at other weddings. If you're not excited about something in your wedding, skip it — no one will miss it.
How did you make your wedding your own?