Swimming pools, houses, offices — you can make almost any structure out of these mega-sized receptacles. But is this design trend really practical?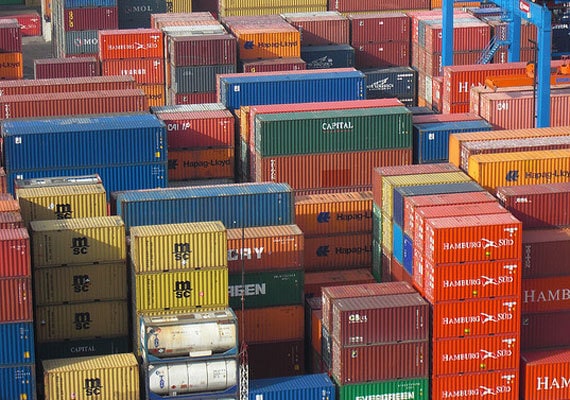 For those of us who make a point to sort through our recyclables, we worry about the little things: yogurt containers, cereal boxes and egg cartons. But how do you approach recycling when the trash in question is larger than an elephant?
Shipping containers
, the primary means of protecting and housing consumer goods during long oceanic voyages, each have lifespans of only ten years. A combination of direct sunlight, salty water and rough handling ensures that these cargo containers won't be active for very long. Worse, it's sometimes cheaper to retire containers prematurely than to ship them back to their country of origin. The result is the growth of shipping container graveyards, where the seemingly innocuous containers form lego-like stacks of orange, blue and green towers. Over the past decade, designers, architects, students and tinkerers have viewed these defunct, mammoth-sized receptacles as an opportunity for architectural experimentation. They've been converted into
swimming pools
, 
houses
and office spaces. In fact, shipping container architecture, or "cargotecture," has become an increasingly popular trend. "Shipping container architecture gets a lot of encouraging coverage in the design world as a trendy green alternative to traditional building materials,"
writes Brian Pagnotta for ArchDaily
. "There are copious benefits to the so-called shipping container architecture model. A few of these advantages include: strength, durability, availability, and cost." The change in cost over the years is quite drastic; a new container in 1970 cost $5000, while today, many models are available for only $900.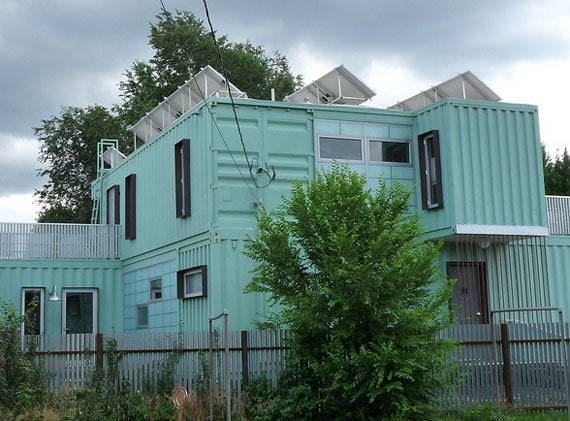 Pagnotta is also quick to point out the negatives of cargotecture, highlighting the toxic chemicals sprayed on the surface of shipping containers to protect them during oceanic transport. "Reusing containers seems to be a low energy alternative; however, few people factor in the amount of energy required to make the box habitable. The entire structure needs to be sandblasted bare, floors need to be replaced…The average container eventually produces nearly a thousand pounds of hazardous waste before it can be used as a structure." Lloyd Alter, an architect and writer for
Treehugger
, also agreed with Pagnotta's sentiments, further
emphasizing the impractical realities of converting a container to a living or working space
. "[B]y the time you insulate and finish the interior, what are you going to do in seven feet and a few inches? You can't even fit a double bed in and walk around it." Cargotecture highlights a dangerous trend in design — the moment when eco-consciousness becomes an empty gesture. "It's knee-jerk recycling,"
architecture critic Alexandra Lange
says of cargotecture. "People think, 'There are too many containers, they look like houses, let's make them into houses.' The problem is their worth as architecture is largely symbolic, given the costs involved in making them habitable."
Is shipping container architecture just a fad or a valid experiment in recycling? Would you pack up your bags and move into a piece of cargotecture?