by Apartment Therapy
The home experts at Apartment Therapy are back with quick and easy ideas to give your kitchen a boost—without breaking the bank.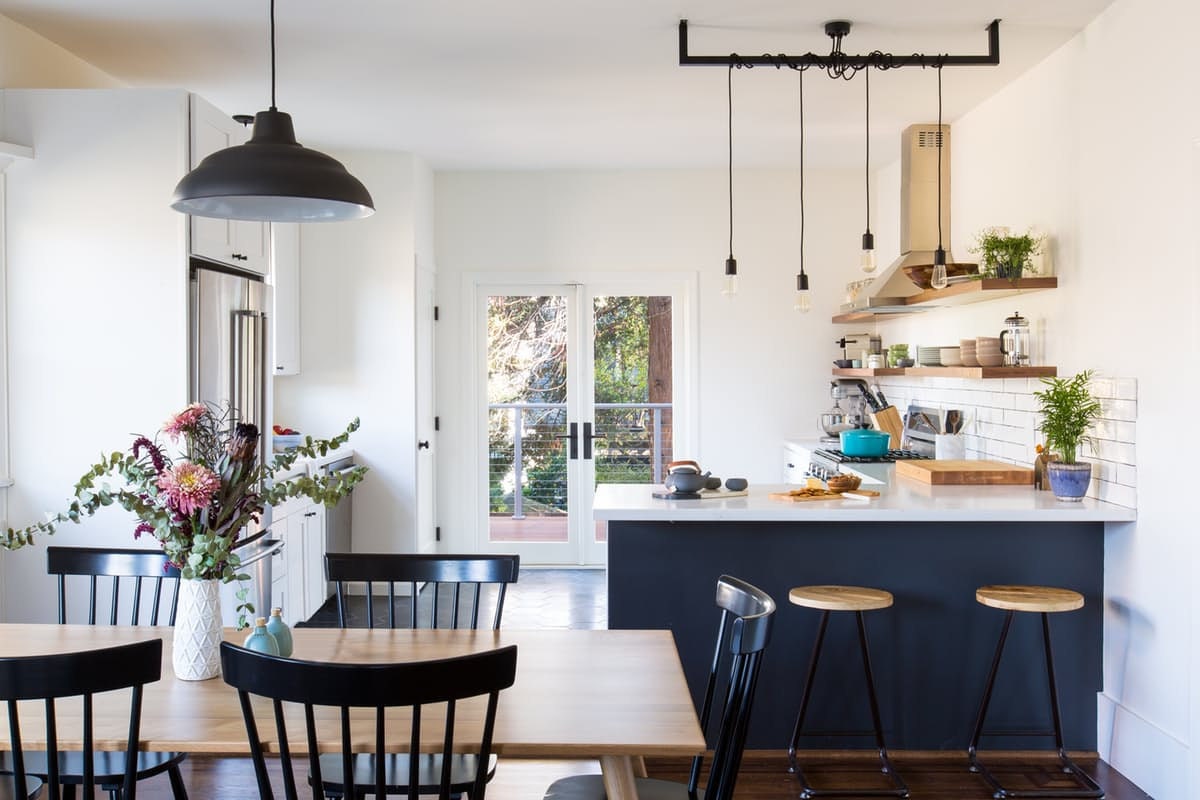 Feeling the need for a little boost? Everyone is. Now's the time of year when we could all use some uplifting energy—a refresh!—and
the kitchen
, believe it or not, is the perfect place to start. Spending a weekend (or less) revamping the most-used, least-loved room in the house is worth it in so many ways: You'll be able to put a personal stamp on a space that often feels the least "you," and the results will encourage you to cook, eat, and entertain at home more often. Here are a few achievable ideas for kitchen upgrades you can take on today.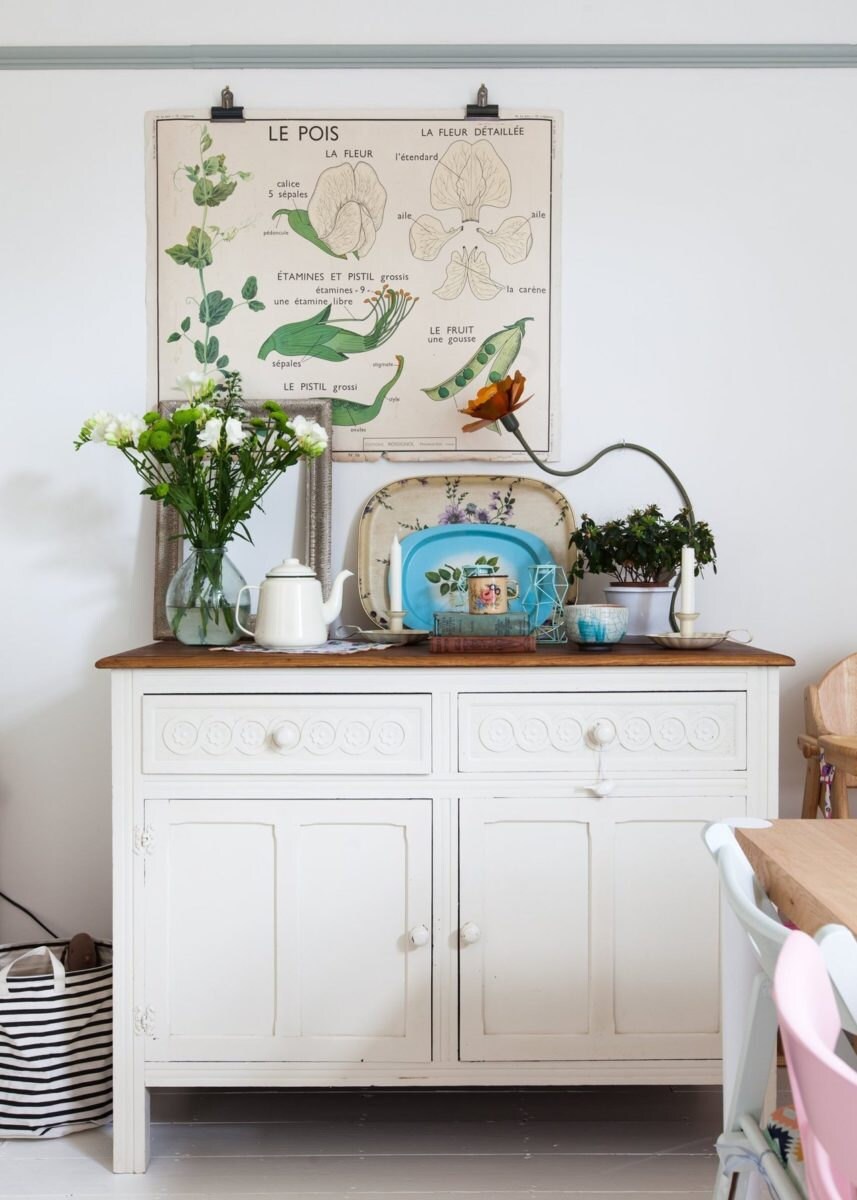 %3Ca%20href%3D%22http%3A%2F%2Fwww.apartmenttherapy.com%2Fcaroline-simons-modern-vintage-maisonette-in-london-house-tour-219847%22%3EApartment%20Therapy%3C%2Fa%3E
Hang art in a big way
For some reason, people often shy away from
adding artwork to kitchens and bathrooms
, even when they hang it elsewhere in their homes. Don't fall into this pattern—just do it, and do it in a big way! It can be retro-style foodie art, posters from avant-garde art galleries, or blown-up vintage family photos: Whatever makes you happy is going to make your kitchen happy. The key is adding artwork at a scale that packs a punch. This means generously sized single pieces or multiples arranged gallery style—what you don't want is one tiny picture looking lonely on the wall.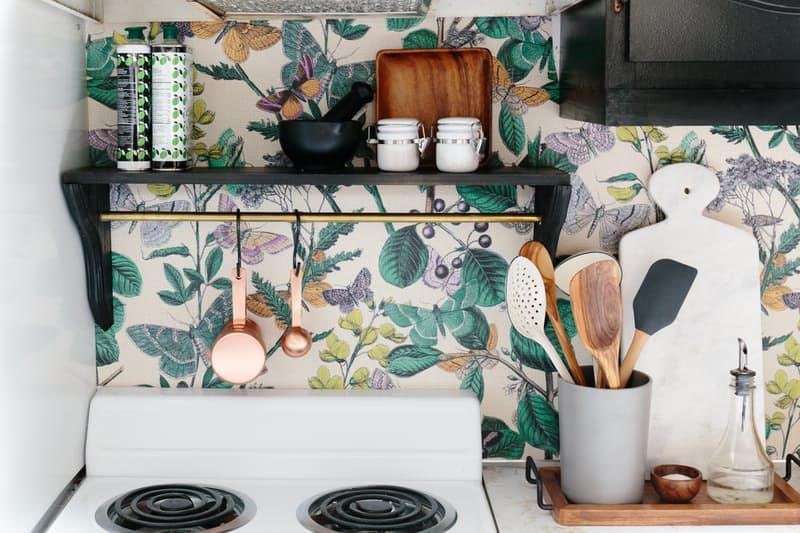 %3Ca%20href%3D%22http%3A%2F%2Fwww.apartmenttherapy.com%2F300-later-this-rental-kitchen-is-no-longer-recognizable-237167%22%3EApartment%20Therapy%3C%2Fa%3E
Go nuts with removable wallpaper
Wallpaper can completely transform the look of a kitchen, even in relatively small doses—it's a powerful design tool that adds unifying energy and much-needed color and texture to what is often a pretty utilitarian space. Think about it: Appliances and cabinets are usually big expanses of solid, neutral color, so offsetting them with a bold pattern naturally looks fantastic.
The current crop of temporary wallpapers
are simple to install, easy to wipe clean (even close to cooking areas), and removable when you're ready to move out (a key qualification for renters). If you don't want to commit to papering the whole room, consider covering only the backsplash area, the space above the cabinets, a single wall, or even the ceiling.
Check out the before-and-after photos from this rental kitchen makeover.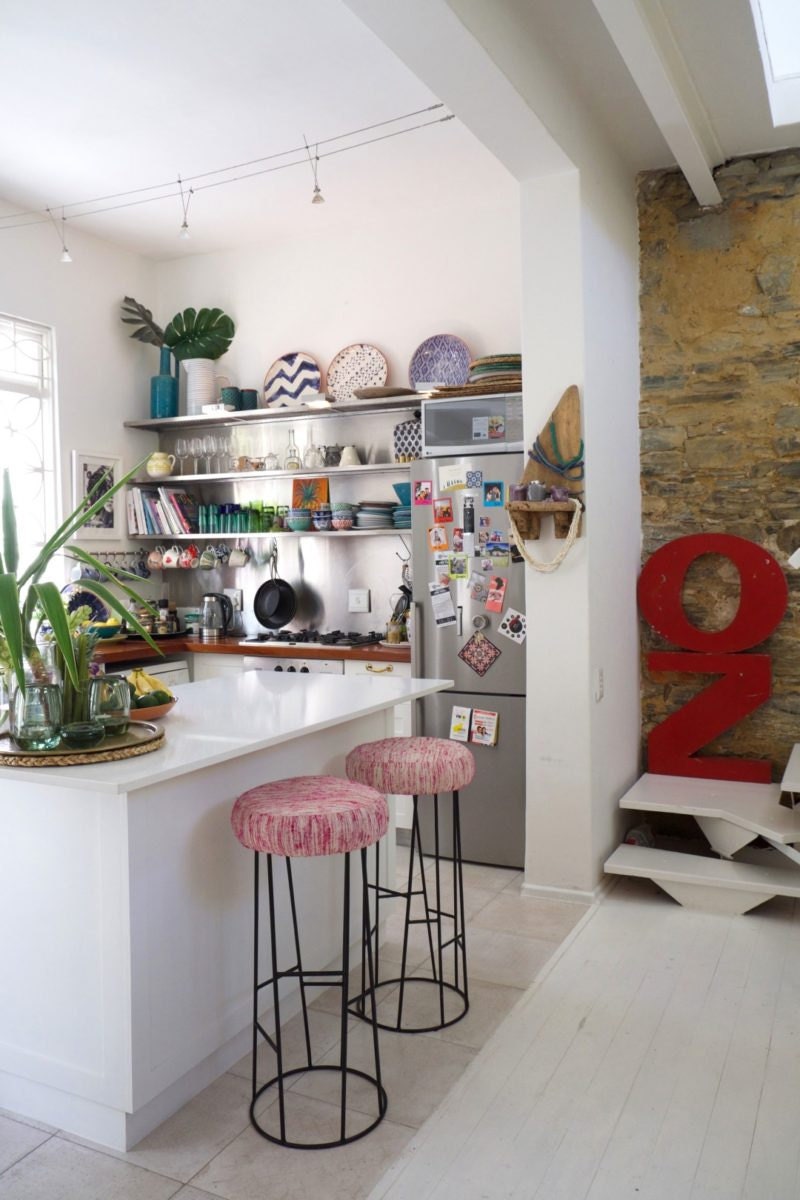 %0D%0A%3Ca%20href%3D%22http%3A%2F%2Fwww.apartmenttherapy.com%2Fhouse-tour-eclectic-old-school-glamour-in-cape-town-231930%22%3EApartment%20Therapy%3C%2Fa%3E
Make a statement with your stuff
The kitchen is such a fun room to make over because there are so many opportunities to
add accessories that are both personal
 and practical. Why use a plain old tea towel when you could hang one that shows off your love of cheeky typography or geometric motifs? As for salt and pepper shakers,
vintage may be your thing,
or
perhaps a simple, Scandi-inspired set
. Be it storage canisters, serving trays, mugs, or table linens, file away the boring basics and bring in pieces that will make you happy to spend time cooking, sipping, and snacking in your space.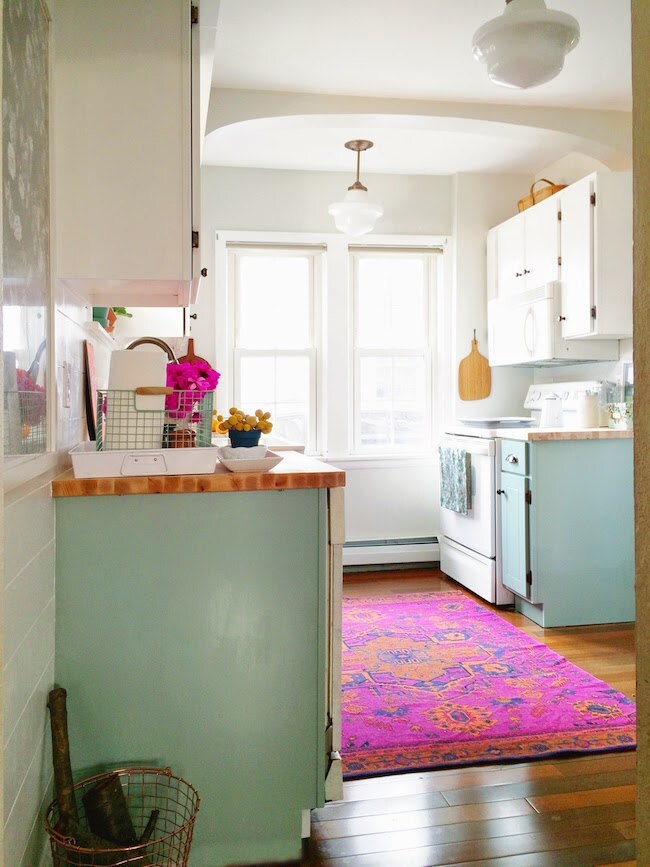 %3Ca%20href%3D%22http%3A%2F%2Fwww.apartmenttherapy.com%2Flaurens-before-after-photos-the-kitchen-reveal-liveblogging-the-style-cure-2014-213253%23_%22%3EApartment%20Therapy%3C%2Fa%3E
Consider a big rug
I get it: Kitchens can be messy places. However, kitchen floors, especially in rentals, often have bland, worn, or outdated tiles. So, why not cover (most of) it up with a
bright rug
? Even small kitchens can accommodate a narrow runner or a series of smaller rugs. The trick here is not to aim for a traditional, "kitchen-y" look—think of this as an opportunity to add real color and interest to your space. And if you're really concerned about clean-up, look into indoor-outdoor styles, which are especially durable and designed to be hosed down as needed.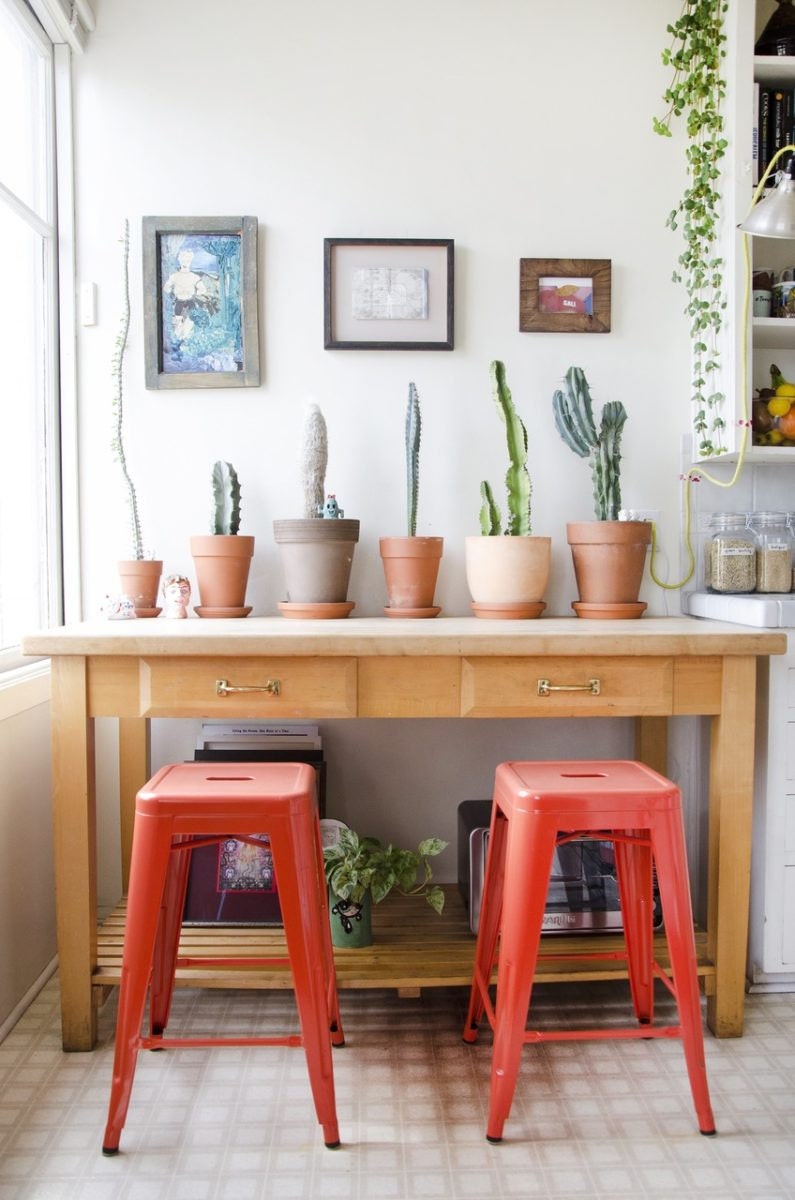 %0D%0A%3Ca%20href%3D%22http%3A%2F%2Fwww.apartmenttherapy.com%2Fhouse-tour-a-300-square-foot-studio-in-oakland-229712%22%3EApartment%20Therapy%3C%2Fa%3E
Tap into the power of plants
Is there any room in the home that doesn't get a lift from the presence of 
living, green things
? Plants work everywhere, and in the kitchen they can be useful as well as decorative:
A windowsill herb garden is the best
! Aim for a mix of plants of varying sizes, from small succulents to big leafy tropicals (just be sure to select species that suit the level of light in your space—and the level of attention you're willing to give them). The plants are only half the story, though; the vessels you display them in can also help coordinate your overall kitchen design. If you do nothing else from this list, get started by treating yourself to a new plant and a pretty container to hold it. Your kitchen counter will thank you!
See more of this plant-filled kitchen and the rest of this compact Oakland studio.
Now that you're ready to make your kitchen shiny and new, do you want to win an Etsy kitchen makeover? (Of course you do.) Share a photo of your favorite mug on Instagram
with the hashtag #DifferenceMakesUs
, and you could be one of three winners to receive a $500 Etsy gift card toward the kitchen items of your dreams. Ends February 10, 2017.
Terms and conditions apply.