Serve this Scandinavian spiced wine at your next party for maximum holiday cheer.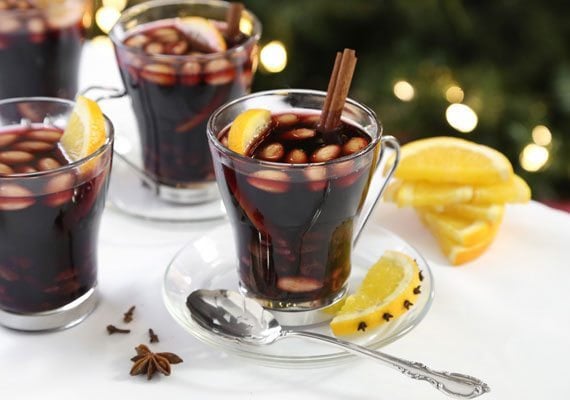 When the days grow cold and dark, do as the Scandinavians do and brew up a big pot of glögg. Never heard of it? Well, "glögg" actually means "glowing" or "warm," and if you've ever enjoyed a steaming mug of this delicious spiced wine, then you know the name is quite literal — you might even call it an antidote to frigid winter weather. Best of all, glögg is an easy make-ahead punch that sets a festive holiday mood (and you won't spend the entire party hunting down corkscrews, mixers, and cocktail stirrers for your guests).
Glögg recipes vary, but typical ingredients include red wine, cloves, cinnamon, blanched almonds and dried orange peel. Aquavit, a caraway spiced liquor from Norway, is often used, but it can be difficult to locate in some parts of the US. If you can't find it in your area, use vodka instead or omit it completely.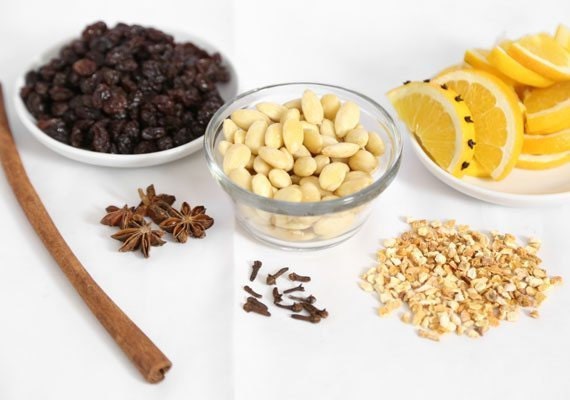 You will need
:
1 cup raisins
2 tablespoons dried orange peel
10 whole cloves
1 whole star anise
1 large cinnamon stick
1 bottle Pinot Noir
1 bottle Port wine
3/4 cup granulated sugar
1 cup blanched almonds
1 cup Aquavit or Vodka (optional)
Two large navel oranges, sliced and seeded
A non-alcoholic glögg can be made by substituting the red wine with equal amounts of red fruit juices, such as cranberry and pomegranate. When substituting fruit juices, the granulated sugar should be added to taste. Plan ahead, because both alcoholic and non-alcoholic versions require steeping overnight.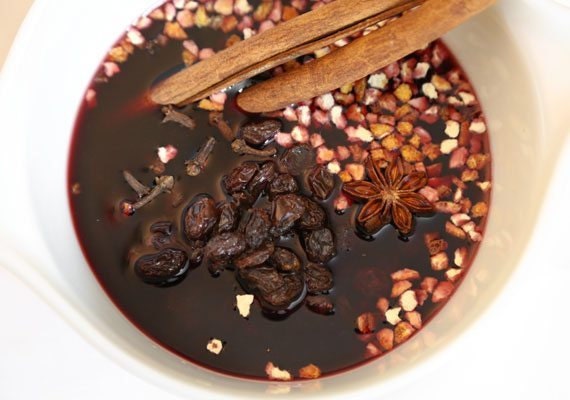 One day before serving, place one cup of Pinot Noir in a medium bowl and add the raisins, orange peel, cloves, star anise, and cinnamon stick. Stir well and cover with plastic wrap. Allow the mixture to steep in the refrigerator overnight.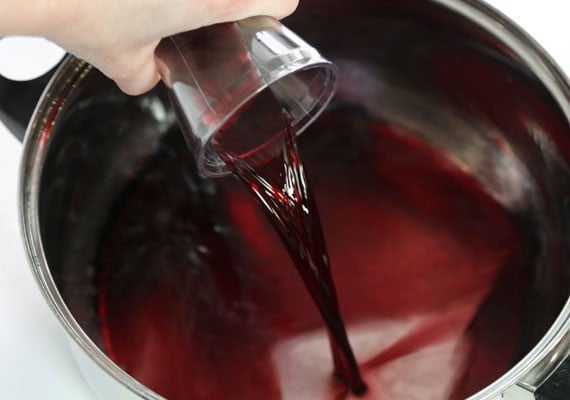 Pour the remaining Pinot Noir in a large pot.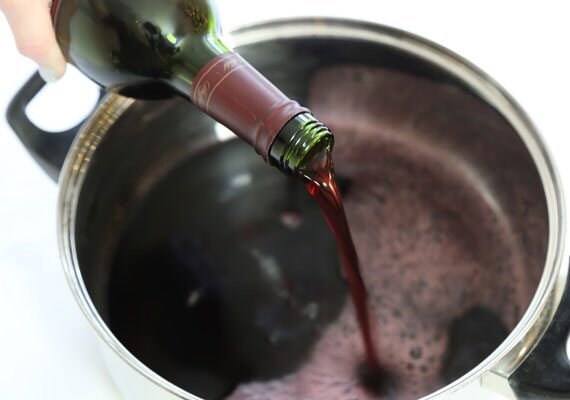 Stir in the Port wine.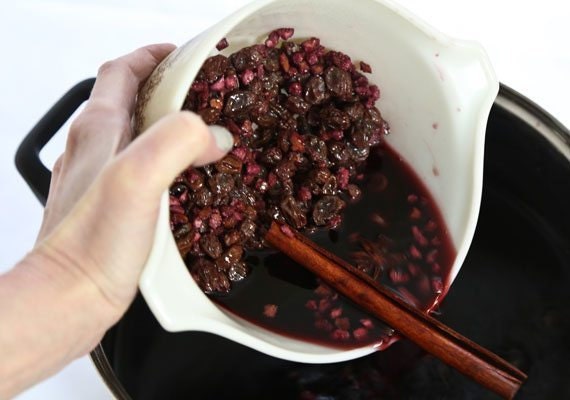 Stir in the sugar and the steeped spice and raisin mixture. The raisins should be plump and the orange peel rehydrated.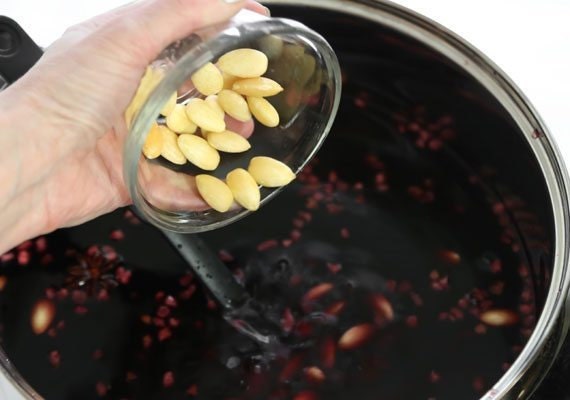 Add the whole blanched almonds.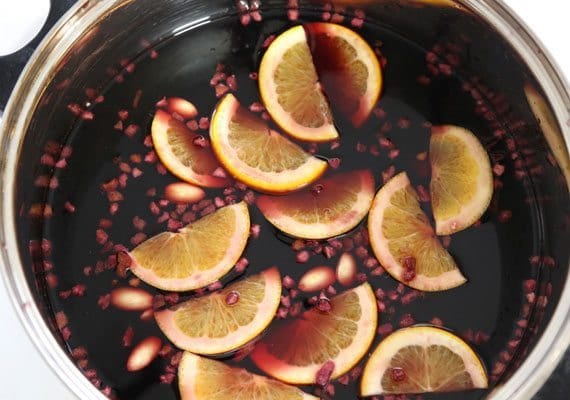 Stir in half of the orange slices and place on the stovetop over medium-high heat. Remove when the mixture is hot and steaming; do not boil. Remove the pot from the heat source and stir in the Aquavit or vodka, if using.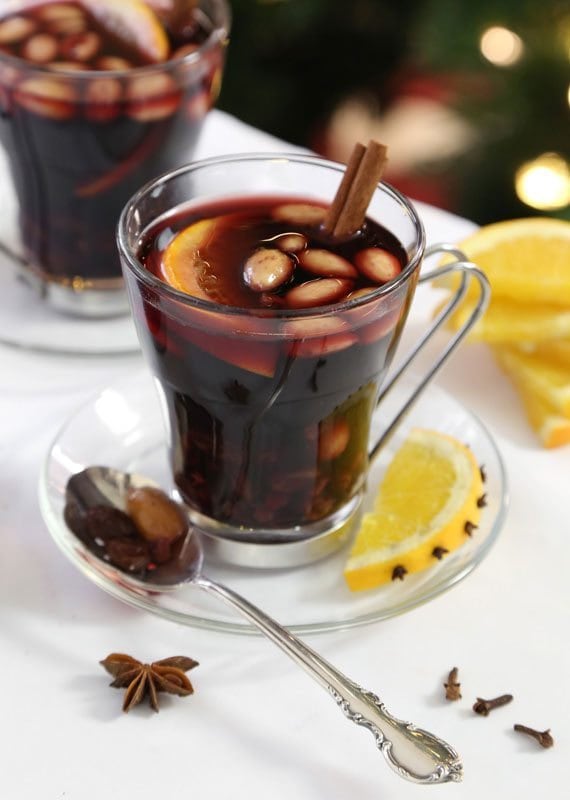 Serve in mugs with slotted spoons (or regular spoons) so guests may easily scoop up plump raisins and blanched almonds. Enjoy!
All photos by Sprinklebakes.