by Gabriella Cetrulo
Celebrate the things that go bump in the night with Gabriella's inspired takes on ghosts, vampires, zombies and the wolf man.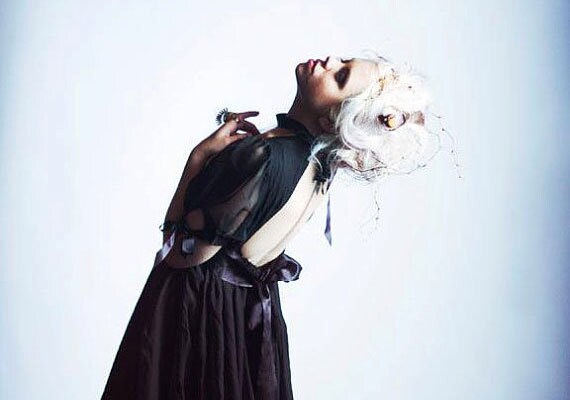 When I first started watching horror flicks, they haunted me for days. I would obsessively check behind every door in my house and lie awake at night with the light on until sunrise. I'd even have to wait for the weekend to watch anything remotely scary, just to avoid missing school the next morning. Even so, I went out of my way to watch them whenever possible. They even inspired me to create my own creature features with neighborhood friends. I think there's a small part of us that enjoys being scared (and perhaps a slightly bigger part of us that enjoys scaring everyone else). And Halloween is the perfect time to pay homage to the monsters hiding under our beds. Here are a few costume ideas inspired by my favorite creatures of the night.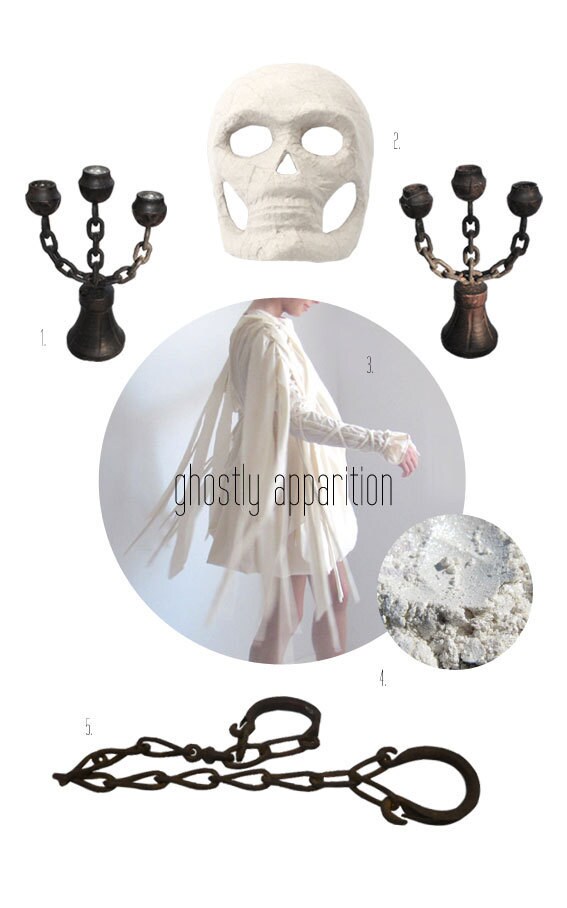 [1. Brutalist candelabra from PumpernickelVintage; 2. Paper maché skull mask from Cre8tiveGoddess; 3.Fairy wedding dress by LoVDdesign; 4. Shimmery white mineral eyeshadow from ForestNine; 5. Antique iron horse hobbles from FairchildsInc.]
A haunting white dress and some rattling chains are all you need to channel the spirit world.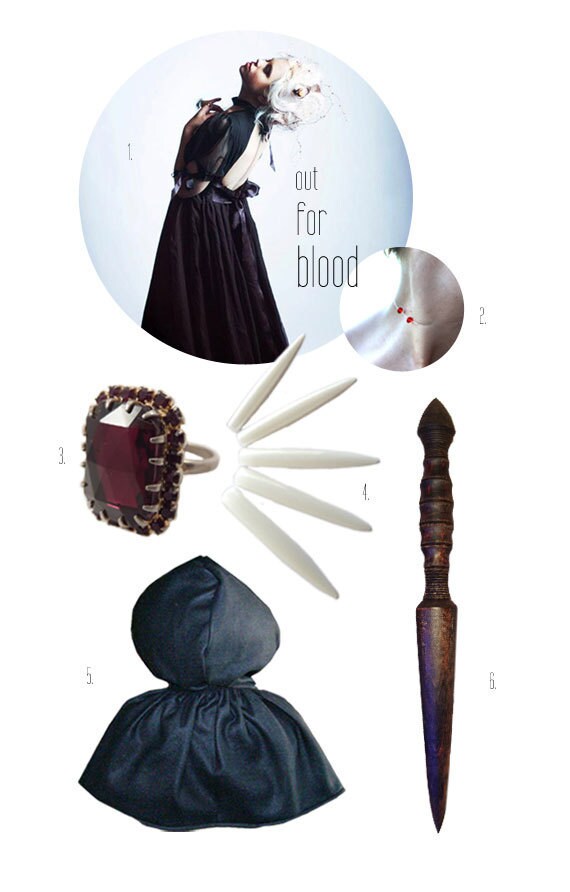 [1. Gothic gown by KMKDesignsllc; 2. Vampire bite floating illusion necklace by ClassySimpleYou; 3. Glass garnet cocktail ring from MindiLynJewelry; 4. Bone claw nails from saburkitty; 5. Capelet by MWestDesigns; 6. Hand-turned vampire stake by VisionsInAntler.]
Vampires have always been portrayed as alluring characters, and that seems to be true now more than ever. Their elegance is what sets them apart from the zombies. For this look, dark romantic clothing is as vital as blood and fangs.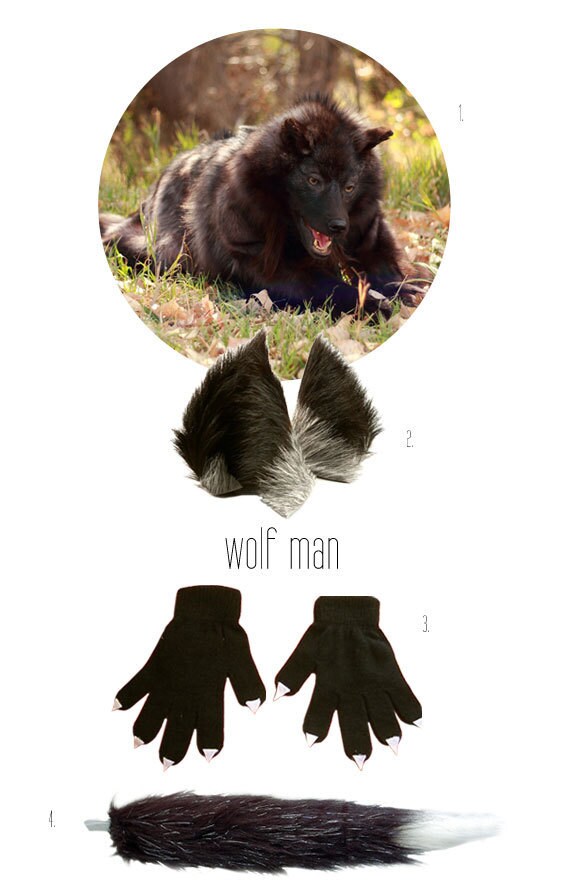 [1. Wolf costume by Zhon; 2. Furry ears by noxhyde; 3. Monster claw gloves by CecilyRush; 4. Faux fur tail by adorablefoxie.]
Whether you choose to don a mask or paint your face into a beastly expression, you can still step out in your own daily attire (or maybe throw on a lab coat as your own experiment gone wrong).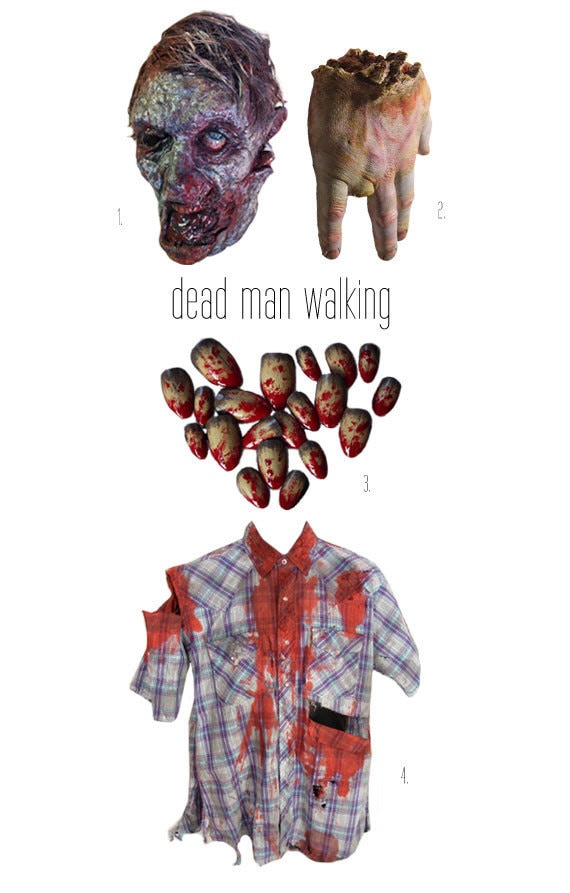 [1. Zombie mask by METAmUTATIONS; 2. Zombie hand by ANSON1ART; 3. Bloody claw nails from Philocalia; 4. Bloody zombie costume by wardrobetheglobe.]
An excess of blood and decay makes zombies the most gruesome of all undead creatures. Don't be afraid to take this horrific look all the way with a tattered outfit and gory embellishments.