by Dayna Isom
Creative ideas for welcoming each new season, inspired by Episode 4 of Making It.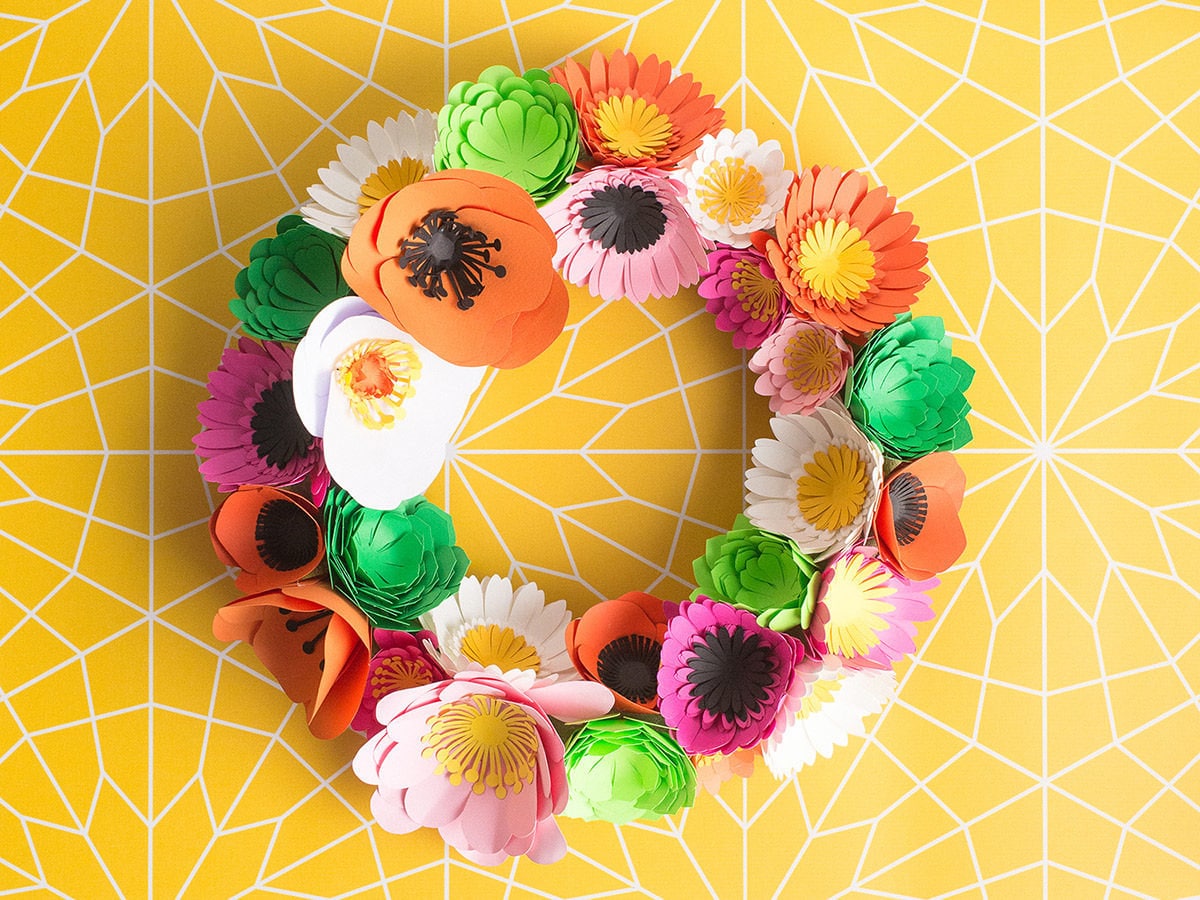 Every Tuesday evening from July 31–September 4, we'll be hosting a quick recap of the latest episode of NBC's competitive crafting show,
Making It
, and sharing original DIYs and shopping ideas tied to each week's theme. So mark your calendars and don't forget to tune in at 10/9c—or stream it whenever you need a dose of inspo—then meet us here to get inspired and get crafty.
Here at Etsy, we're all about finding ways to incorporate more special touches into everyday moments that happen all year-round. And one of our favorite ways to inject some ongoing magic into our daily routines is with unique front-door decor that turns the changing of every season into something worth celebrating. If you haven't heard yet: Wreaths are not just for the holidays anymore. Want a spruced-up backdrop for first-day-of-school photos? Try a
back-to-school wreath
. Decking out your stoop for trick-or-treaters? Consider a creepy
Halloween wreath
. There's truly no end to the possibilities.
Making It
, where contestants each got their own front porch to transform with themed decorations for the holiday or season of their choice, I bet you're so ready for some customized seasonal front-door decor of your own. (And if you didn't catch this week's episode, learn
how to stream it here
.) To get you started, here are some fresh ideas for modern takes on handmade wreaths—whether you buy on Etsy or DIY your own, they'll ensure you welcome each new season with style and personality.
A wreath for right now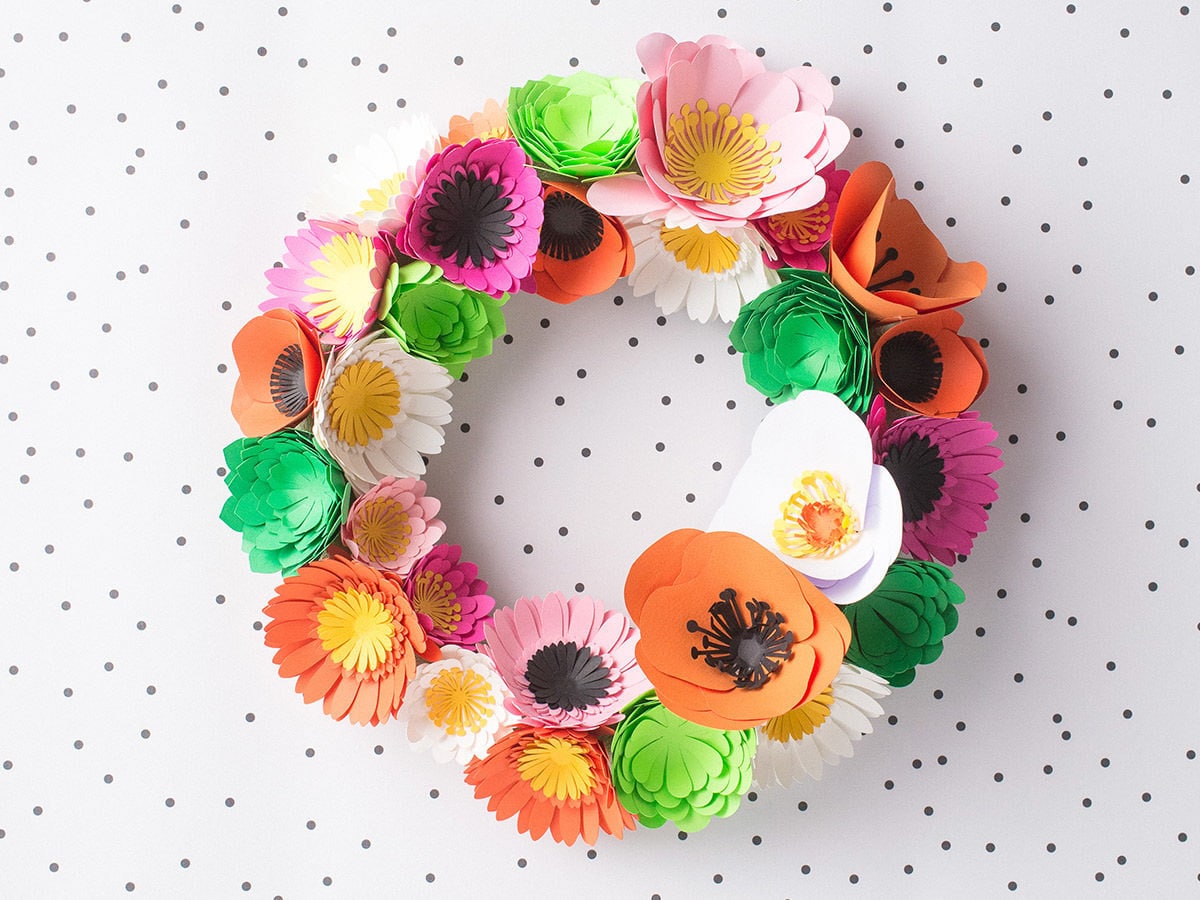 To DIY
:
A ring of paper wildflowers
Late summer's glorious wildflowers won't last forever, but this equally colorful and cheerful wreath will. Plus, it's lazy-summer easy: You just pin and then glue paper flowers onto a foam wreath form. You don't have to go full DIY and make the flowers, unless you'd enjoy that (in which case, consider
a kit like this
). You can use pre-made flowers and then take your time creatively arranging them. Looking for something to leave up all year long? Use flowers in neutral tones for a seasonless, sophisticated look.
Difficulty
: easy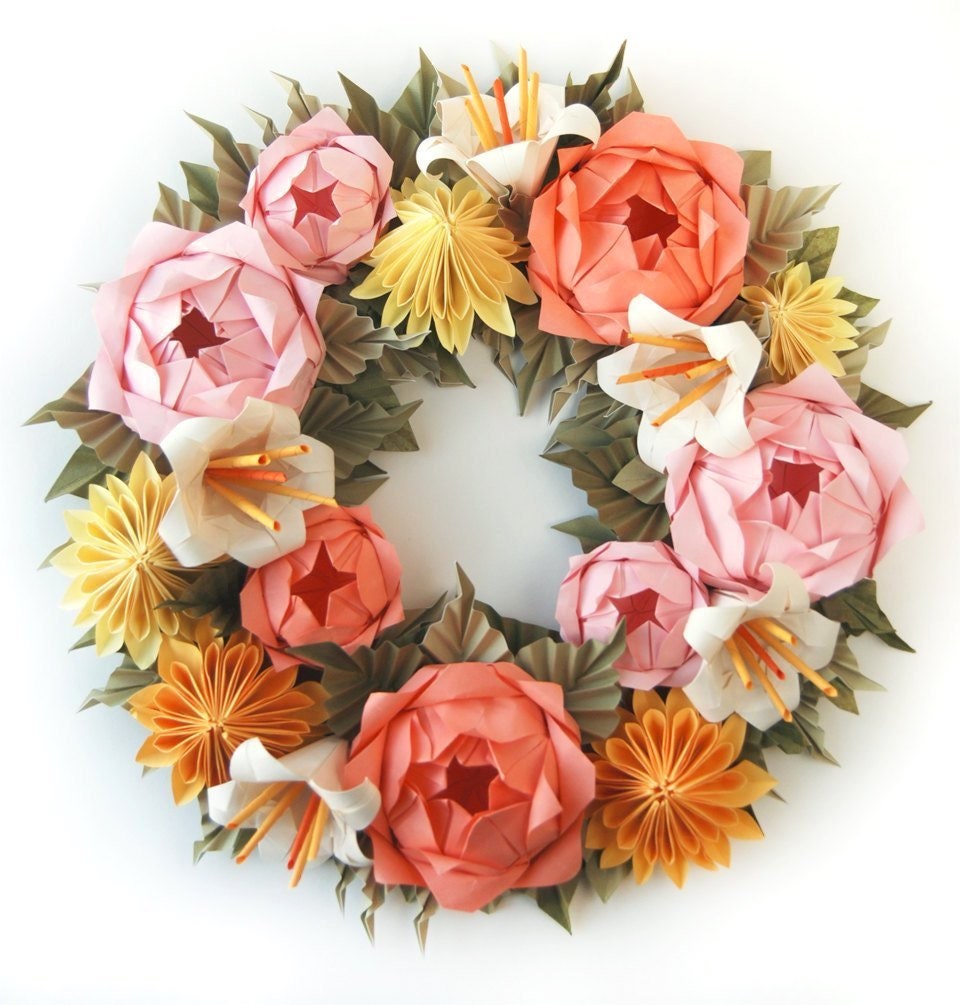 >
To buy
:
An origami rose and dahlia wreath 
This is the opposite of your grandma's dusty floral wreath—it's more like modern art. I love how it looks both sculptural and realistic at once.
A wreath for Halloween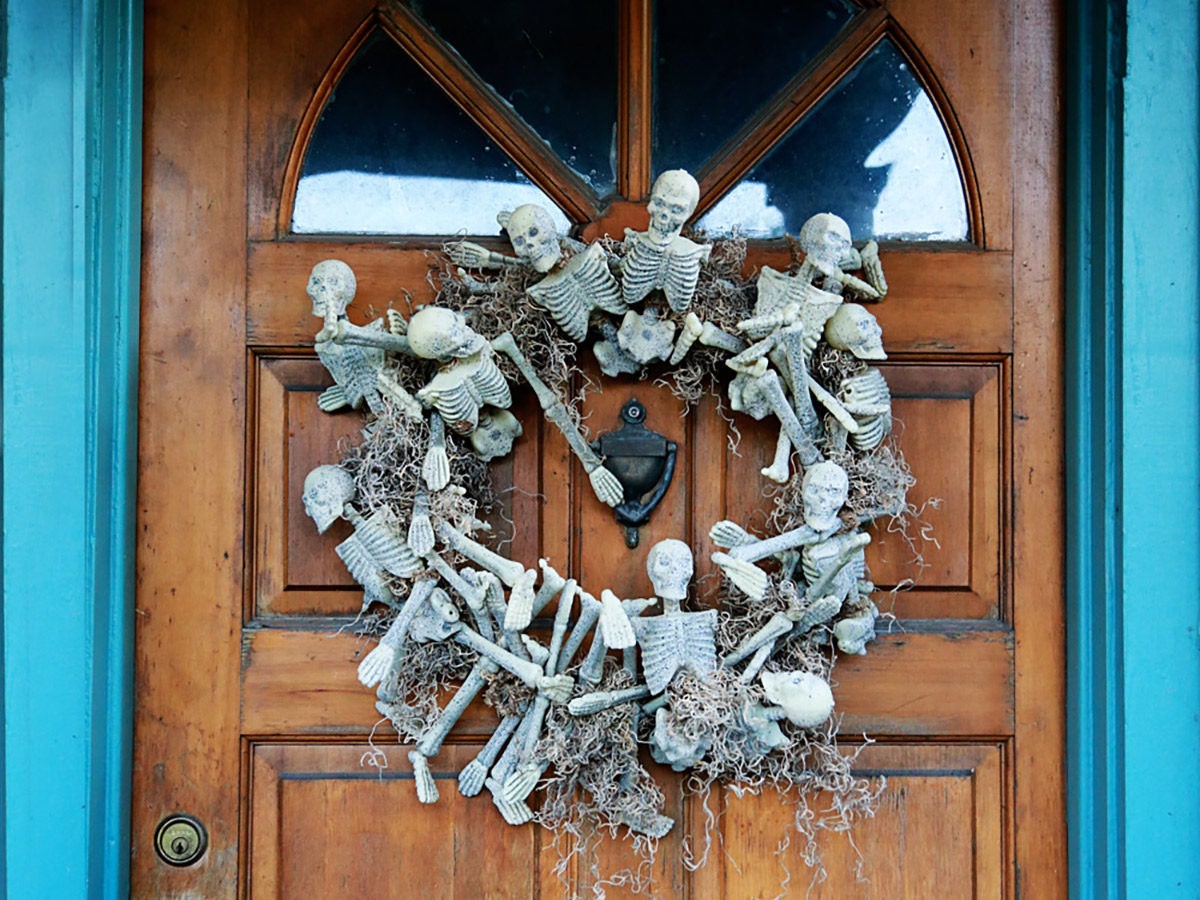 To DIY
:
A super spooky skeleton wreath
No bones about it: There's patience involved in transforming plastic skeleton toys and Spanish moss into this exceptionally creepy accent piece, but the response from trick-or-treaters will be well worth it. Get your kids involved—they can help spray-paint the skeletons and arrange the parts.
Difficulty
: medium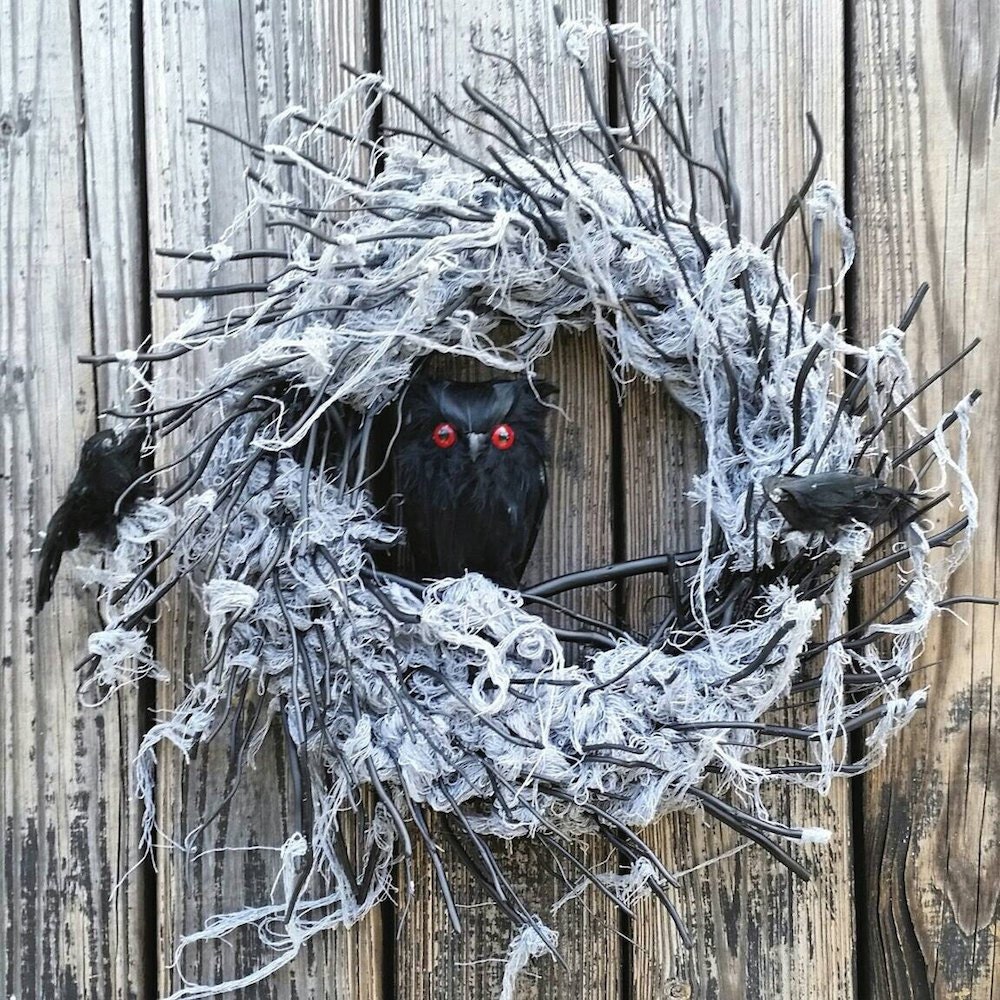 >
To buy
:
A hauntingly unique owl wreath
Owls have been a popular motif lately (along with forest animals in general), and now we're seeing them make an eerie appearance for Halloween. This wreath also nods to Edgar Allen Poe's "The Raven," with various black-feathered birds peering out from the willow twigs.
And a wall hanging for the holidays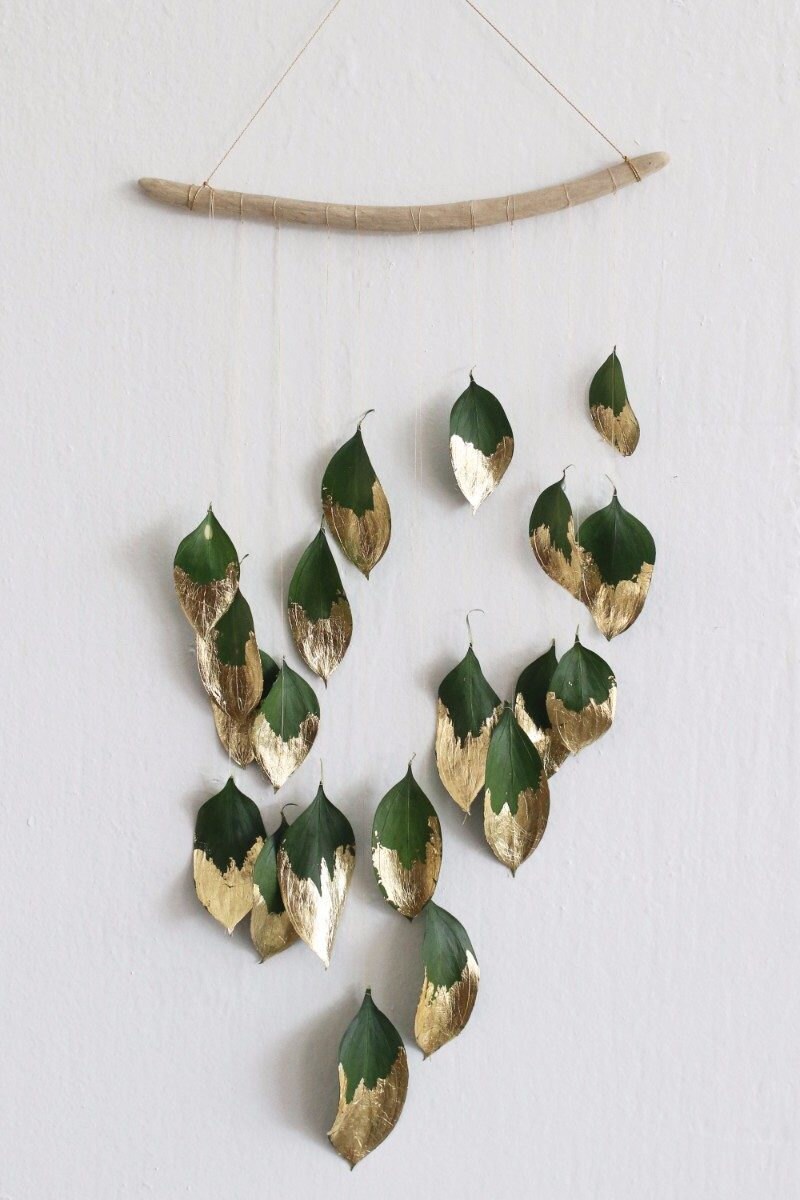 To DIY: A deconstructed leaf wall hanging
Here's a gorgeous way to get your fix of greenery and glitz this winter: in cascading waterfall form, instead of the standard circle of holly or pine. You can use fresh or preserved leaves, and a skinny piece of driftwood or a simple dowel. Stringing this together is so easy—I recently made a
driftwood jewelry hanger
that's a similar concept—but brushing the gold leaf onto the leaves does take some time, so factor that in and start the project a little ahead of when you want to hang it.
Difficulty:
Medium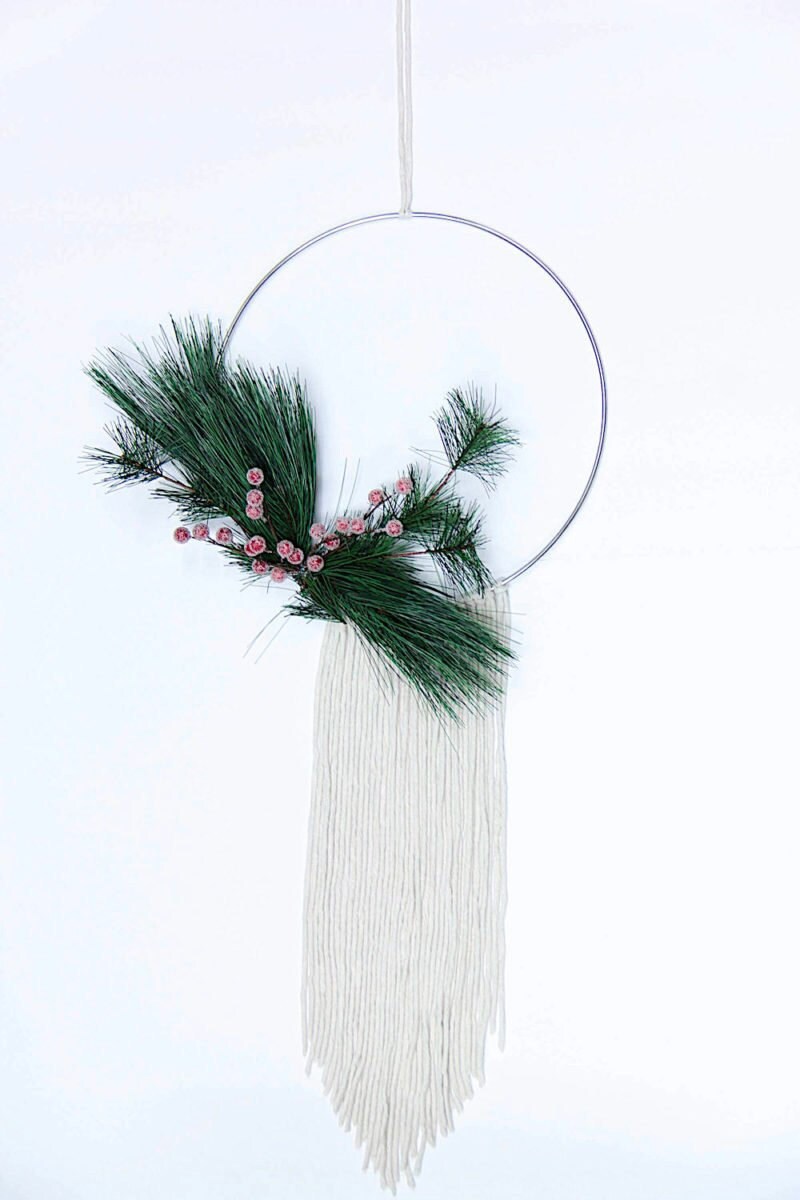 >
To buy
:
A boho hoop wreath
I made some wreaths like this last year—they're such a great, easy twist on a traditional wreath. This one pairs nostalgic sugared berries with trendy tassels.