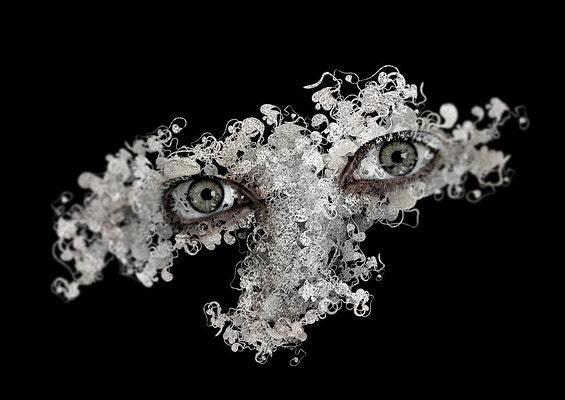 There is a proverb which says that experience is a formidable teacher — it hands the test first and the lesson afterward. Graphic design, the studiously crafted personality profile of an individual, is one of most formidable teachers of all. A graphic designer has to tread on speculation and potentiality, and there is a certain degree of risk involved in the creation of art that looks not inwardly to oneself, but to the customer. However, good design does not simply "exist." It also "does," and it is most effective when communicating objectives close to our hearts. In my little sphere as a graphic artist, good design teaches that we are not here simply to make a living, but to bring back locality and handmade value in a world of increasing abstraction. This is a list of 10 different (and progressively expansive) ways in which graphic design can give your shop the edge by building a professional, consistent image, while letting the world know you mean (handmade) business!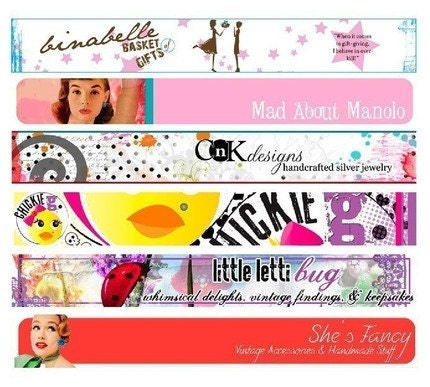 Custom Etsy Banner By jackandmolly, $30.
1. The banner.
The first step of graphic design, and one's immediate identification for sellers and buyers alike, banners can be made using a wide range of graphic programs — from the free (but very good)
GIMP
to the more challenging
Adobe Photoshop
.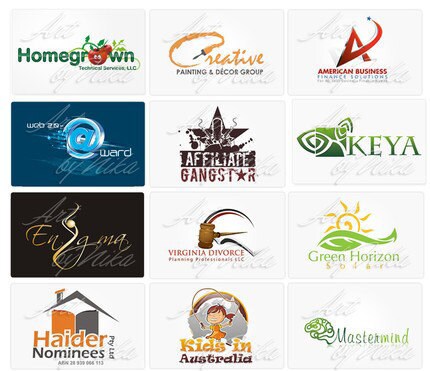 Custom LOGO DESIGN and BUSINESS CARD by ARTbyNIKA, $120.
2. The logo.
More expansive than the banner (which can be changed as often as desired), the logo is a symbol of constancy and becomes one's business ID to the world. Consistent use of the logo is the key to clear communication and maximum visual impact. It acquaints others with your shop.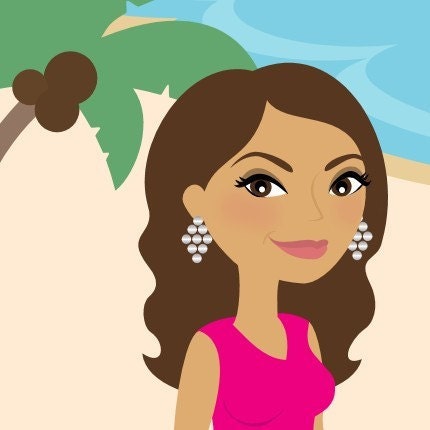 Custom Character by McPrincessMaree, $50.
3. The custom-character.
Similar to the logo in creating an identity, but far more detailed is the custom character. Its style can range from humorous and simple to high-fashion, and is an endearing, memorable component of branding. This is becoming more popular with online, socially-networked sites and may be used as an avatar.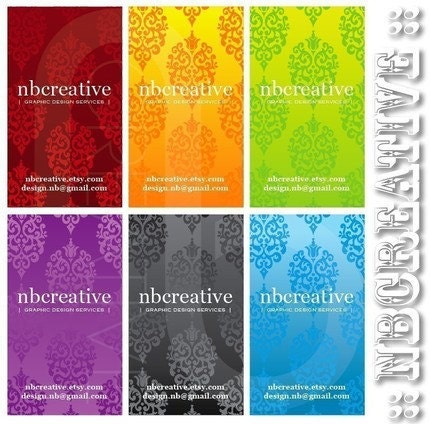 preFAB Business Cards by nbcreative, $15.
4. The business card.
This is by far the most efficient method of making oneself known to the world, and is therefore extremely important. Many people collect striking designs; to quote a fellow Etsian upon seeing some formidable business cards, "These will end up being retained by the recipients as art!"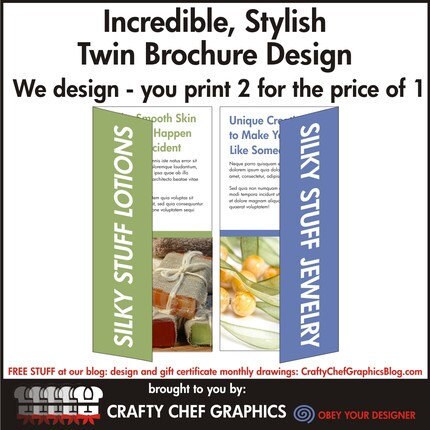 Custom graphic design Twin Stylish Marketing Brochures by CraftyChefGraphics, $150.
5. The postcard or brochure.
For those who wish to give product details and photographs that cannot fit within the storage-space of a single business card, the brochure is a very useful (and personal!) way of communicating with one's audience.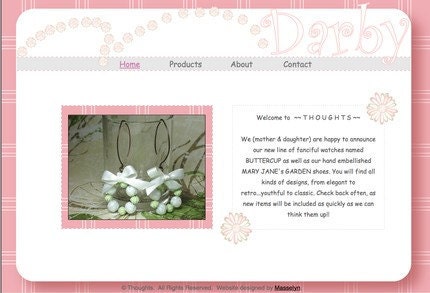 Darby Website Template - Complete 4 Page Site by byMasselyn, $100.
6. The website.
When it comes to websites, as elsewhere, less is more: simple, easy-to-navigate and stylish designs inspire. If you have many photographs that you wish to showcase, a personal website is the ideal place to do so. Look for a web-designer who knows how to install a Coppermine photo system for easy uploading, clear layouts divided by category, and minimum maintenance work.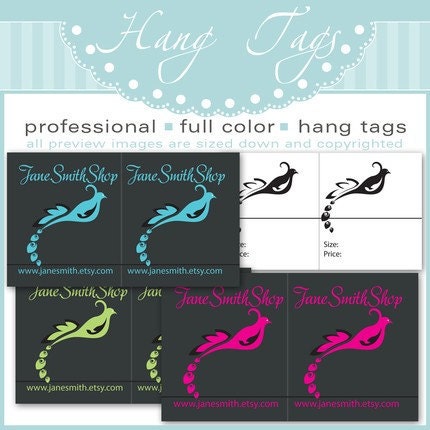 Dark Spark Hang Tags - Build Your Own - 2 Sided by lolaness, $30.
7. The product thingamabobs.
This is a wide-ranging section which can include anything from product labels and stickers to ornamental gift tags. A stylish and eye-catching label exudes confidence, consistency and professionalism, encouraging the buyer that they have made an excellent selection.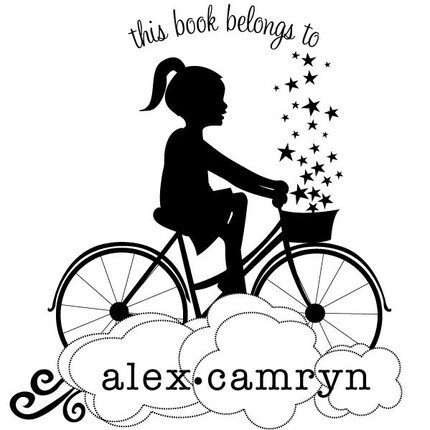 Custom Rubber Stamp - Girl on Bike Bookplate by babyjewels, $21.
8. The vector.
Vector graphics are two-dimensional, flat images — beautiful for their austere simplicity and limited number of colors. They are perfect for letterpress work, for the creation of stamps, and can be easily transferred onto the less conventional wood or acrylic gift-tags.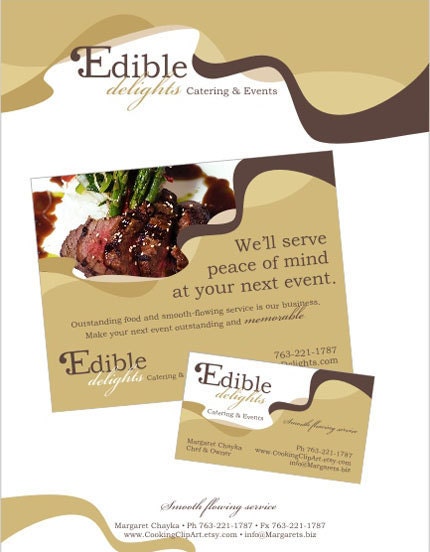 PREMADE graphic design personal chef or catering logo, business card, postcard, and letterhead for fliers  by CookingClipArt, $75.
9. The letterhead.
These are slightly sneaky (yet very professional!) ways of influencing others to visit your shop without having to ask. A good letterhead design is thus a powerful marketing tool with many benefits.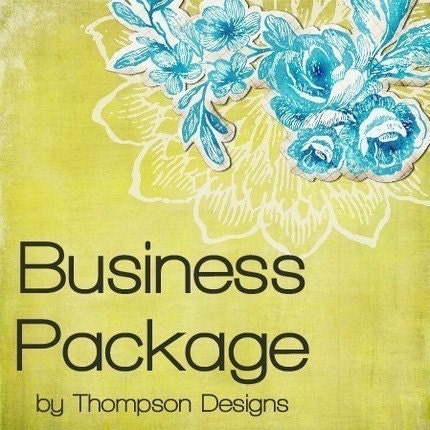 Etsy Business Package by Thompsondesigns, $50.
10. ...and finally, the horn of plenty!
To maintain consistency, it is important to use the same graphic designer throughout. For that reason, many graphic artists offer a cornucopia of selections in a single package.
Do you have any graphic design tips for sellers? Post in the comments below!