by Rachel Mosely
With its natural elegance and royal blue hue, September's iconic birthstone is a classic crowd-pleaser—and the crown jewel of any outfit.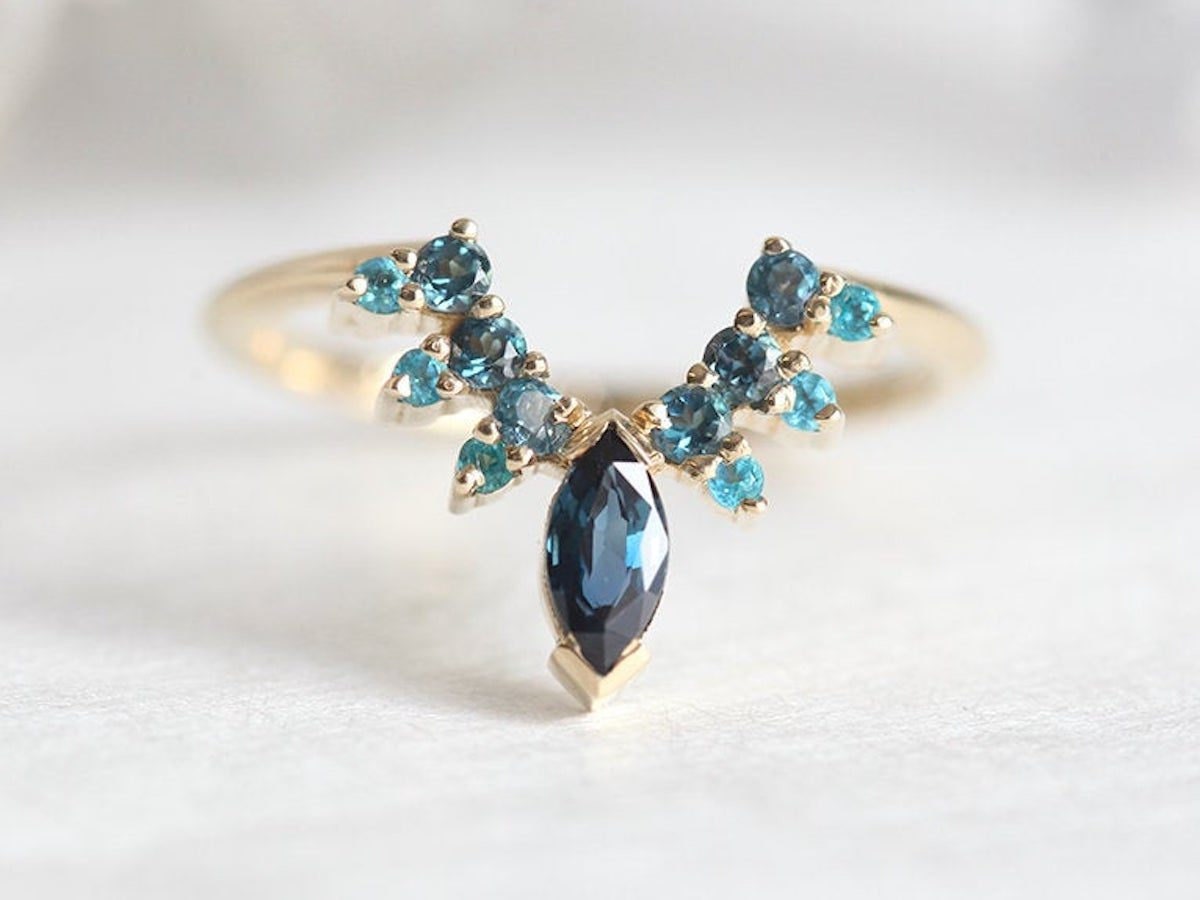 Though it occurs naturally in a rainbow of hues, September's enchanting birthstone has been celebrated since antiquity for its signature shade: a deep, velvety blue. Ancient Persian monarchs believed the sky's cerulean tint was the reflection of a magnificent, celestial-sized sapphire, and over the ages, the stone has maintained that stellar status among the royal set (see also: Princess Diana, who famously wore a showstopper Ceylon sapphire engagement ring that was later passed to Kate Middleton). These days, this majestic gem is a classic choice for any accessory lover—a versatile jewelry box staple that will look as chic paired with a blouse and jeans as it does with your glitziest party outfit. Whether you're a September child born to wear sapphires or are simply captivated by their richness and brilliance, here are five stylish ways to make this month's birthstone the crown jewel of your own personal collection.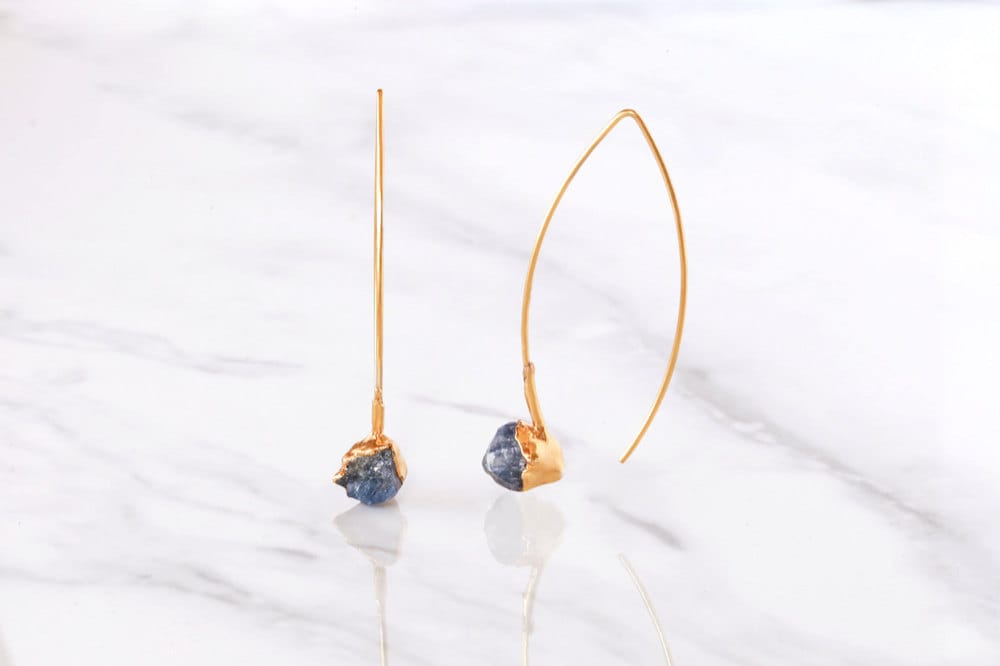 Featuring two rough-cut sapphires perched at the tips of slender, 24 karat gold–dipped arches, these minimalist danglers from Ringcrush embody an elegant—and eminently wearable—take on the natural gemstone trend.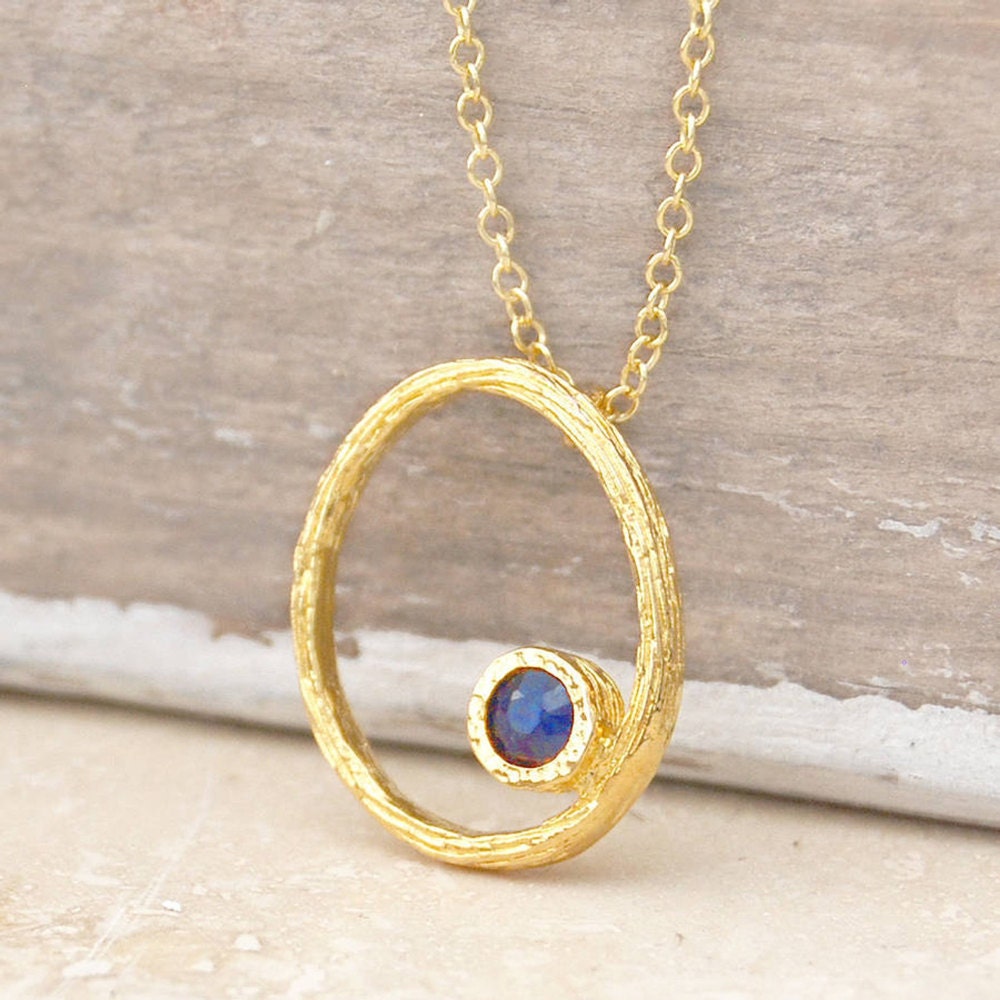 An asymmetric shape and subtly textured surface highlight the handmade appeal of this gold-plated sterling silver stunner from Ember's Jewellery Shop. At roughly 3/4-inch across, the pendant is the ideal size for everyday wear and special occasions alike.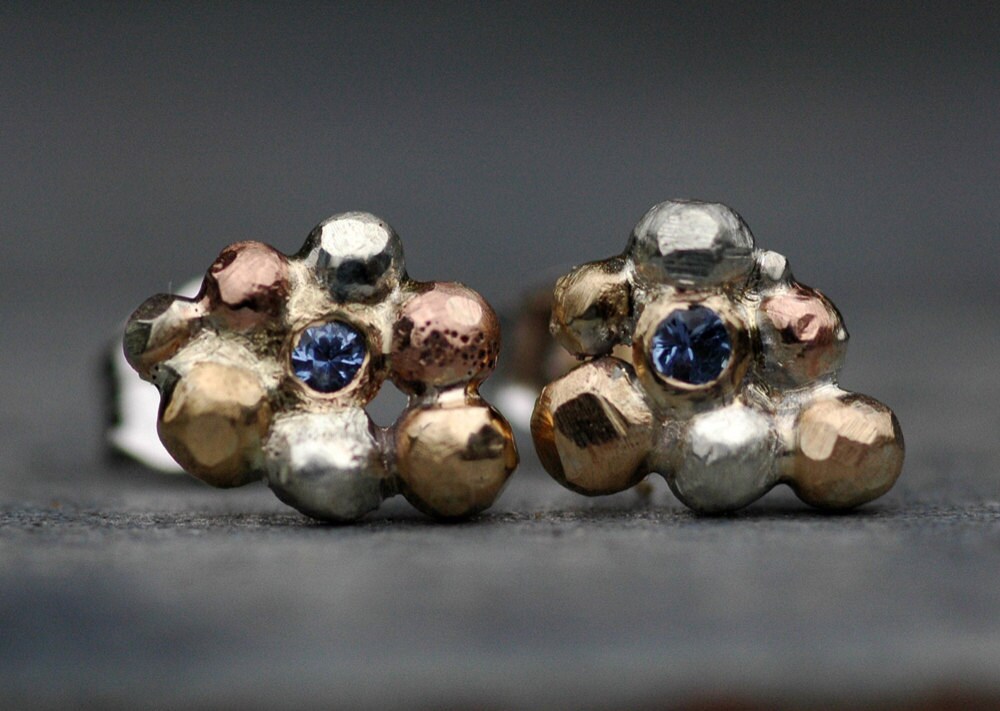 Depending on your frame of reference, Specimental's recycled-gold cluster earrings, crafted to cradle cornflower-blue sapphires sourced from Montana's mineral-rich Yogo Gulch region, might evoke glimmering atomic models of some rare and precious element or a flurry of air bubbles bursting forth from an ultramarine sea.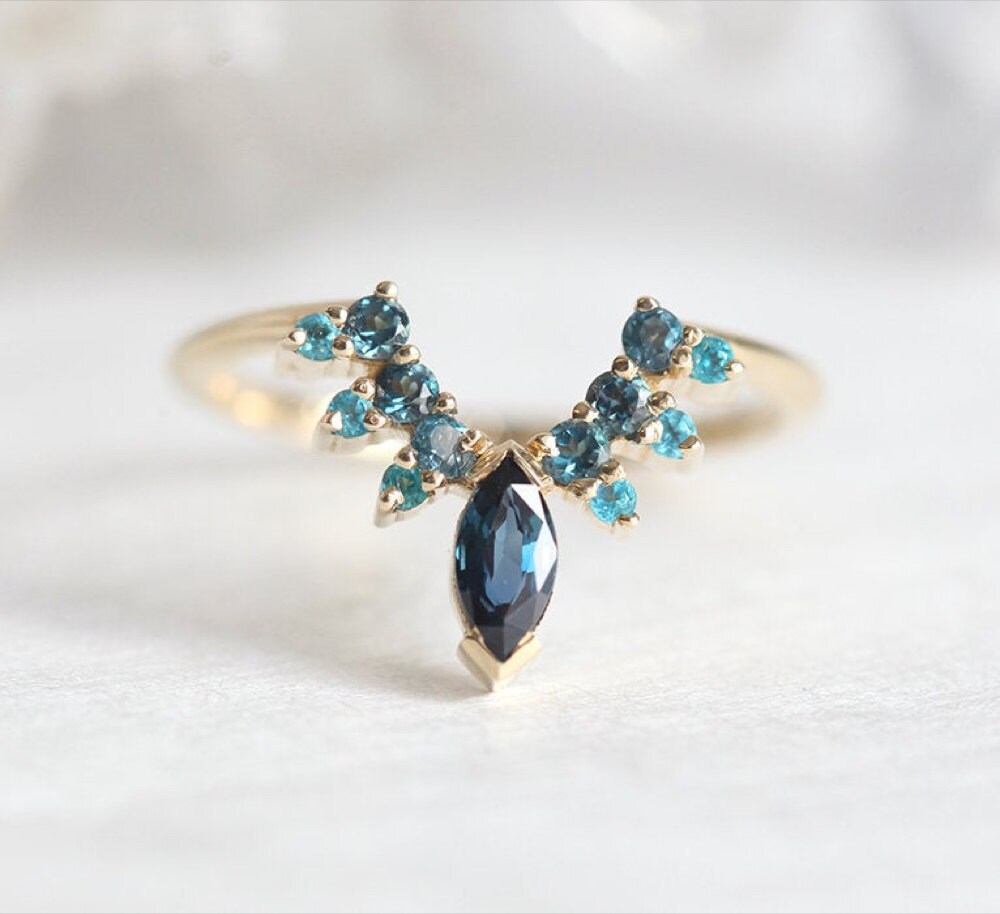 Diamonds, watch your back. Increasingly popular centerpieces for wedding jewelry, sapphires currently rank as the second most-stylish stone choice for proposals. And thanks to breathtaking beauties like this stackable crown-shaped wedding band from MinimalVS, with its marquise-cut sapphire and spray of electric apatite and topaz, it might not stay a runner-up for long.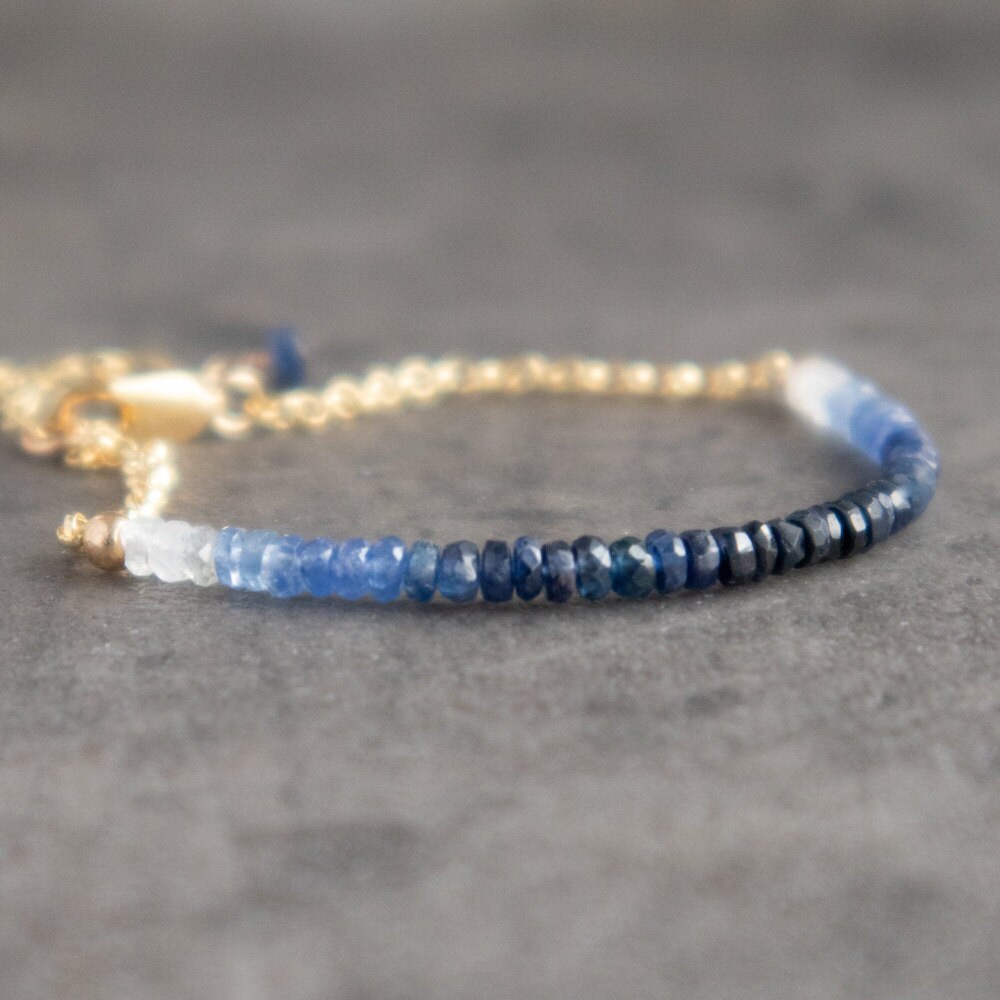 Not ready to pick a favorite sapphire-blue shade? Embrace a complete ombré range with this beaded bracelet from Abiza Jewelry, which comes on your choice of an adjustable gold, rose gold, or silver chain.
Sapphire at home
Incorporate splashes of sapphire in your living spaces with these vibrant accent pieces, from ceramic chandeliers to whimsical art prints.