by Gabriella Cetrulo
In natural white or accented with neutral hues or metallics, porcelain jewelry feels incredibly fresh right now—as these three designers' lines prove.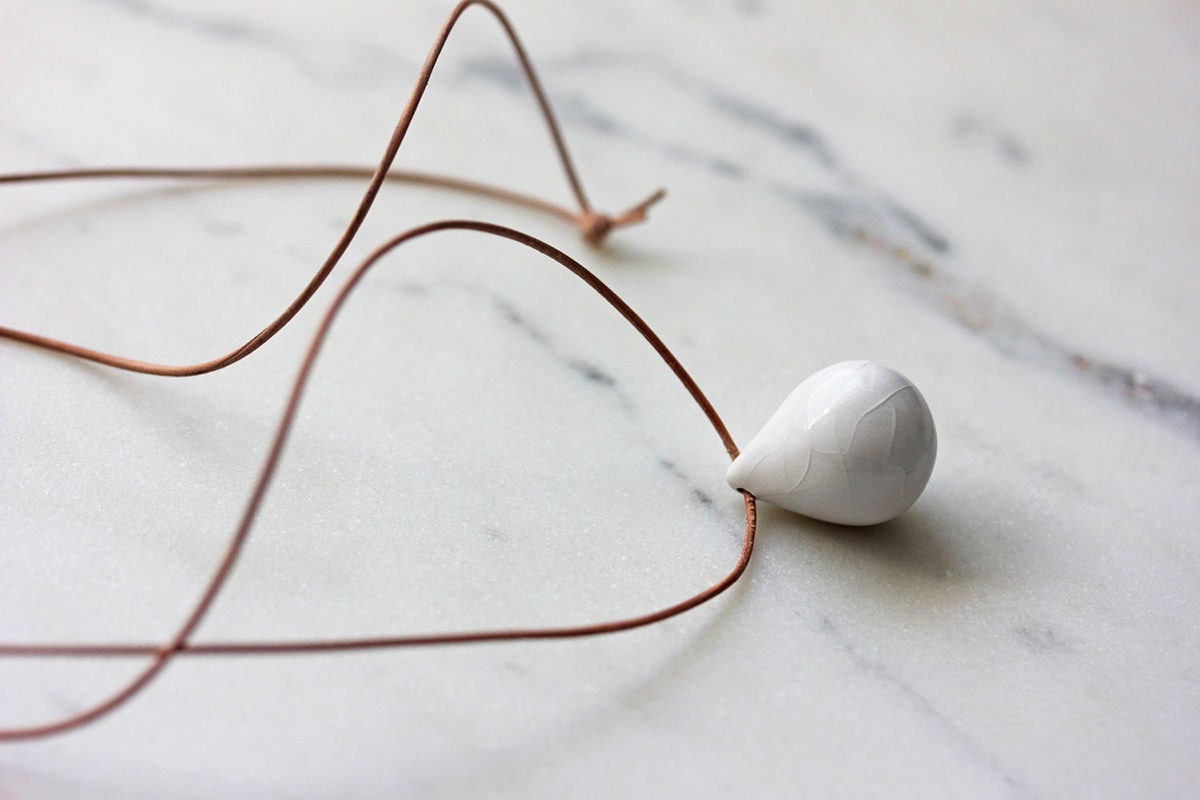 Shortly after graduating from art school, I worked for an artist who hand painted her own line of ceramic housewares. She was the author of her creations from concept to production, with a kiln of her own and a small room in her apartment devoted to shipping materials. After breaking several valuable plates and bowls on the job (and,
as a Taurus
, becoming the living embodiment of a bull in a china shop), I learned to appreciate the delicate constitution of ceramics. Eventually, I ventured into printing my own drawings onto a series of porcelain wall ornaments, and I still love discovering new and inventive applications for this surprisingly versatile material—which brings me to jewelry. While porcelain generally isn't the first medium that comes to mind when hunting for new jewelry, in recent years it's become increasingly accessible, with more and more artists enthusiastically embracing the
trend
. Something about its fragile nature makes porcelain jewelry feel precious and extra giftable. What's more, porcelain is also a fresh, hypoallergenic alternative for those with metal sensitivities.
Here are three great shops for getting the look: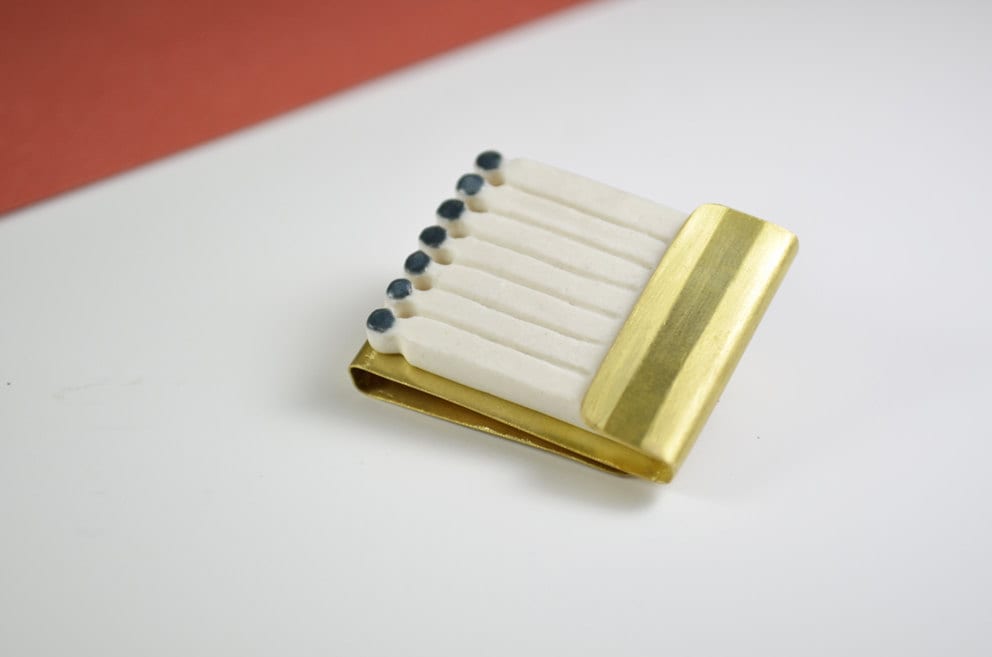 There are so many incredible designs in this shop that it's hard to choose a favorite, but this 
matchbook brooch
, along with
the hands pin
, and geometric porcelain and wood
brooch set
, definitely tops my list. Each piece feels like a personal, portable work of art—with a sense of humor, too.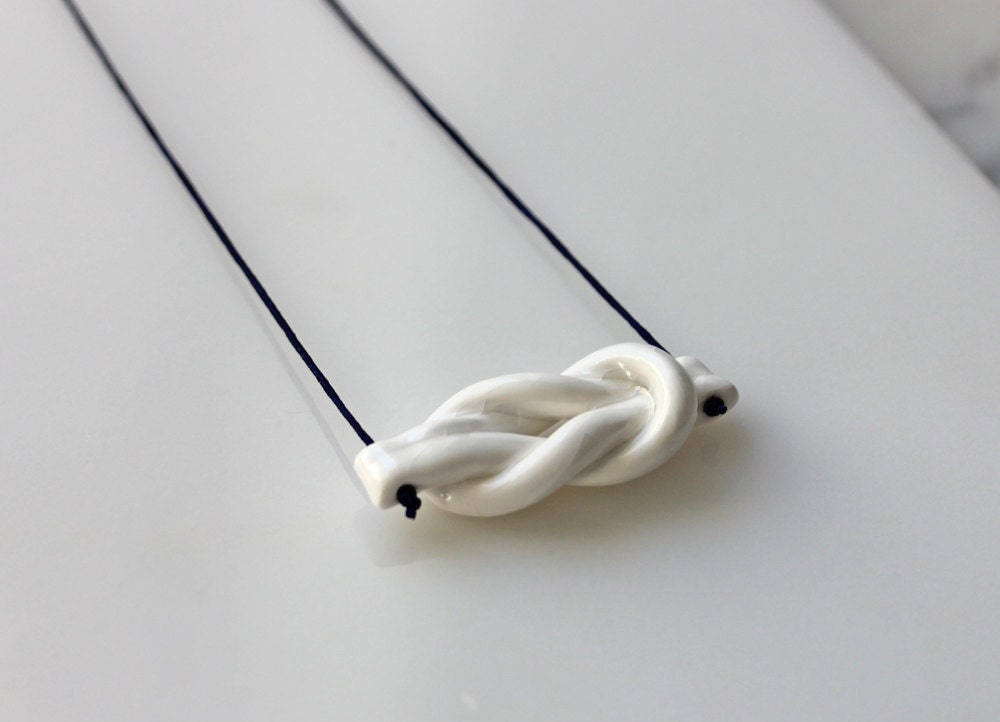 While many ceramic artists fear cracked glaze, Nuremberg-based maker Jelena embraces the inconsistencies found in these alleged defects. Her ceramic
teardrop necklace
, at top, is a stylish example of the way imperfections can add beauty and dimension to a simple shape. And her clever ceramic take on a 
nautical knot
 won me over instantly.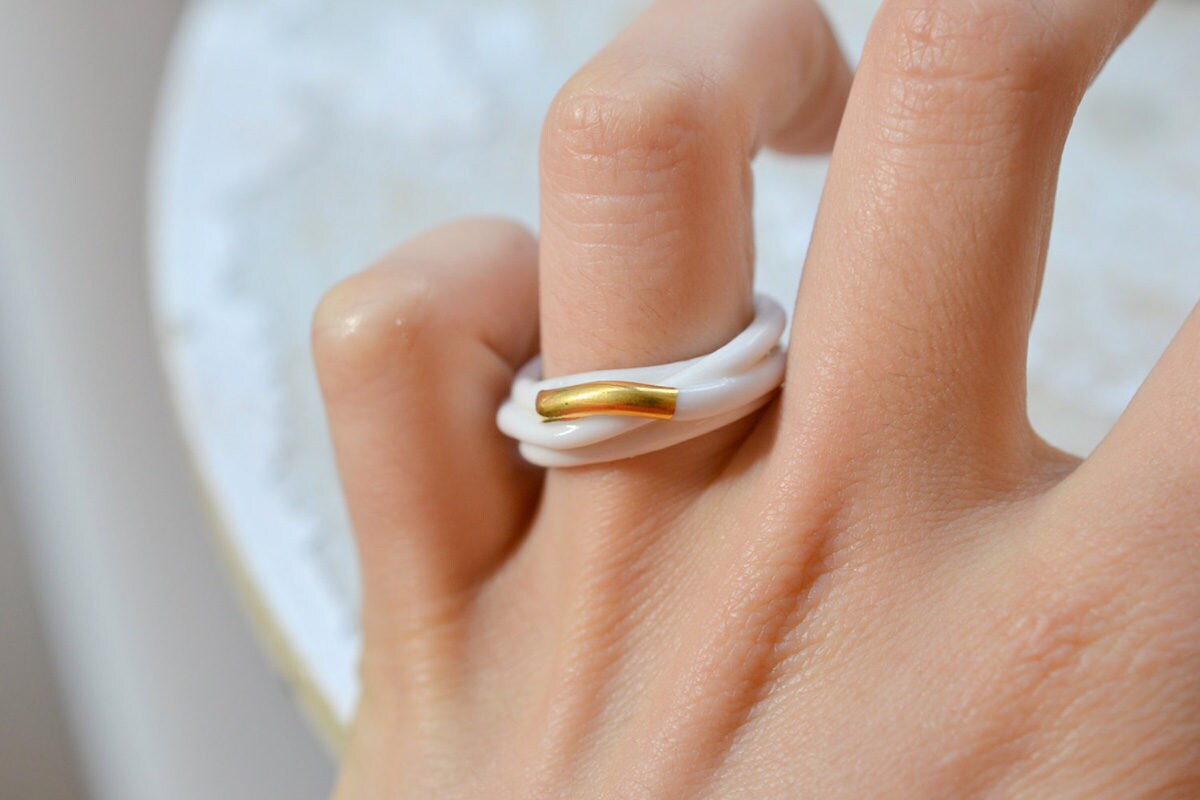 Goutte de Terre porcelain ring, $58.06
I love the organic, sculptural quality of Raphaël Schaltegger's designs, particularly the
Ouargha ring,
 which is made from Limoges porcelain and hand-painted with a dash of gold glaze. Like much of the Paris-based designer's work, it makes a statement while also feeling incredibly wearable.