Eight gorgeous options to add to your jewelry box today.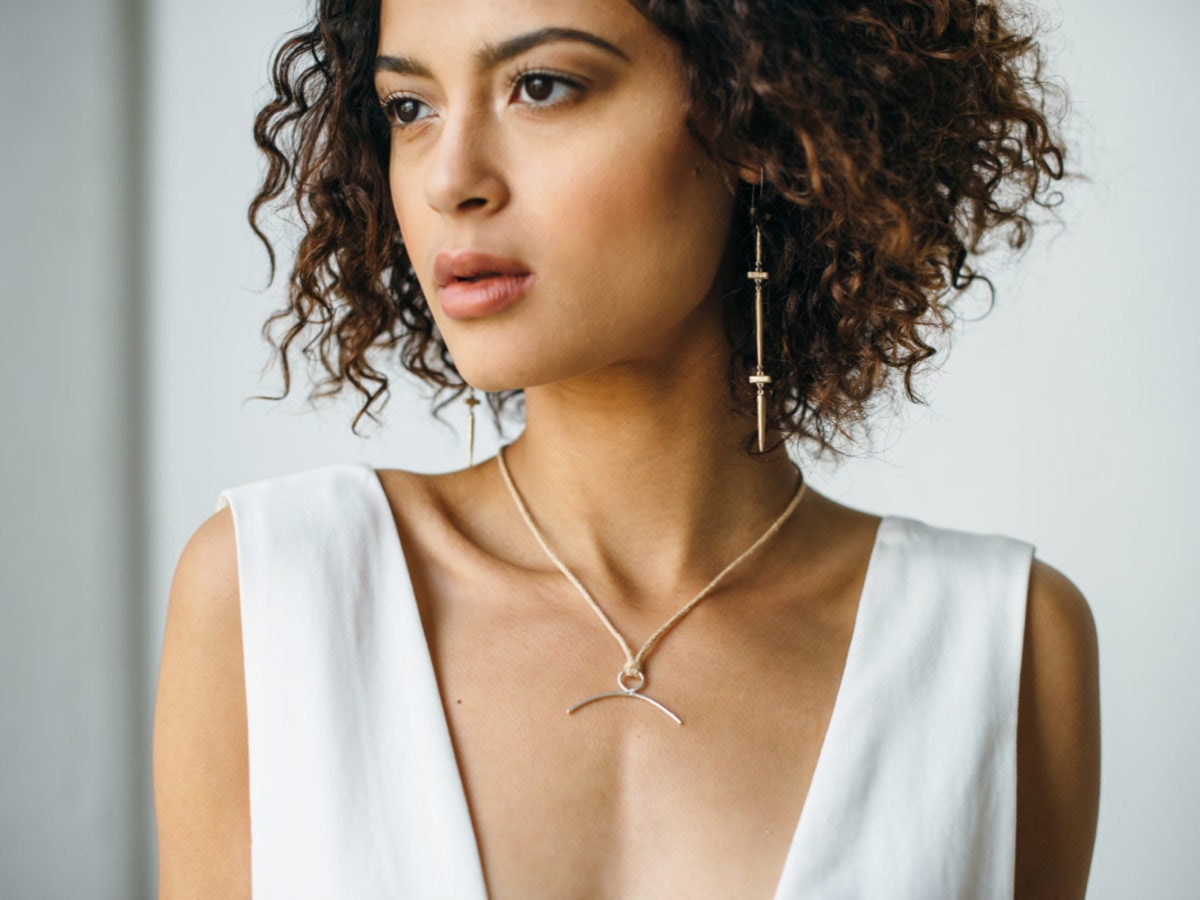 There's a reason I'm jumping for joy this season, beyond the suddenly sunny weather: Big jewelry is
back
. For so long now, everyone has been all about subtle jewelry, the kind that's minimalist and dainty and meant to be layered. But at last, bolder, brighter, chunkier statement pieces—and earrings in particular—are back in the spotlight right alongside them. I'm so ready for it: I never gave mine up in the first place!
Here are four styles that I can't wait to add to my dangly-earring repertoire, plus super-easy DIY versions that tap into the same basic trends. For each one, you literally just slide cool embellishments onto
plain wire hoops
—no jewelry-making skills or tools required.
Pom-poms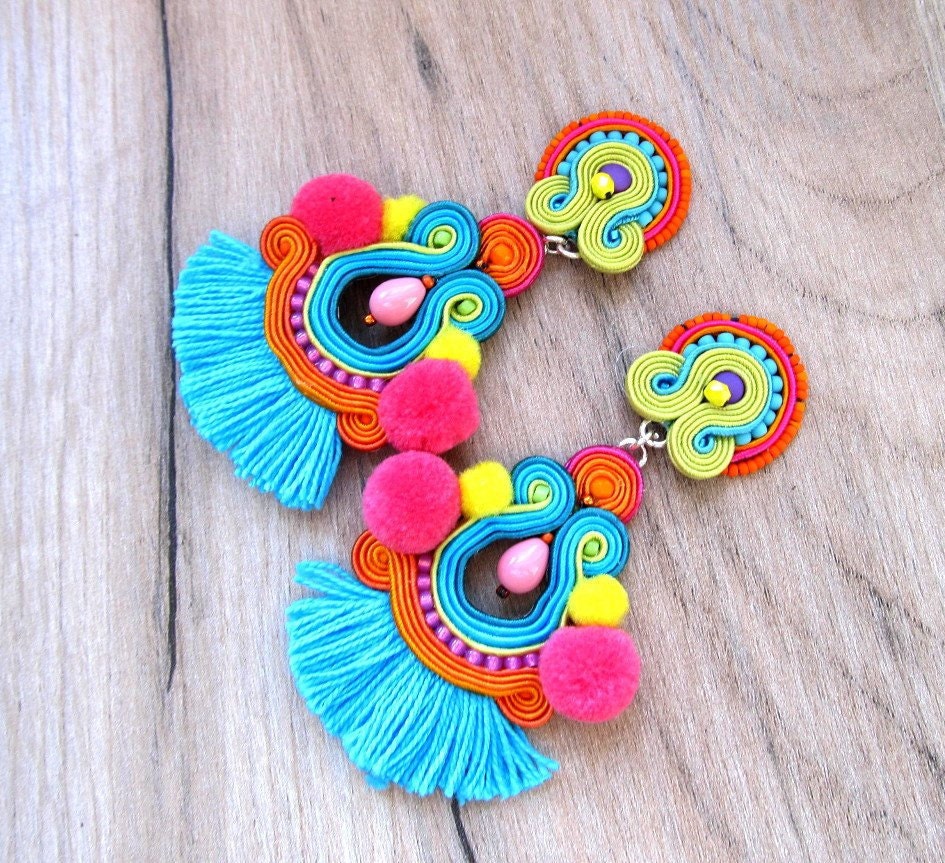 >
To Buy
: I love these earrings so much—they are pretty much
the
summer statement earring. You've got the pom-poms, you've got the fringe, you've got the beading, and you've got that bright rainbow color for days. What's also great about this pair is that they're clip-on, so even though there's a lot to look at, they won't drag your ears down. Picture that one simple summer dress you want to live in every day—you can instantly transform it just by putting these on.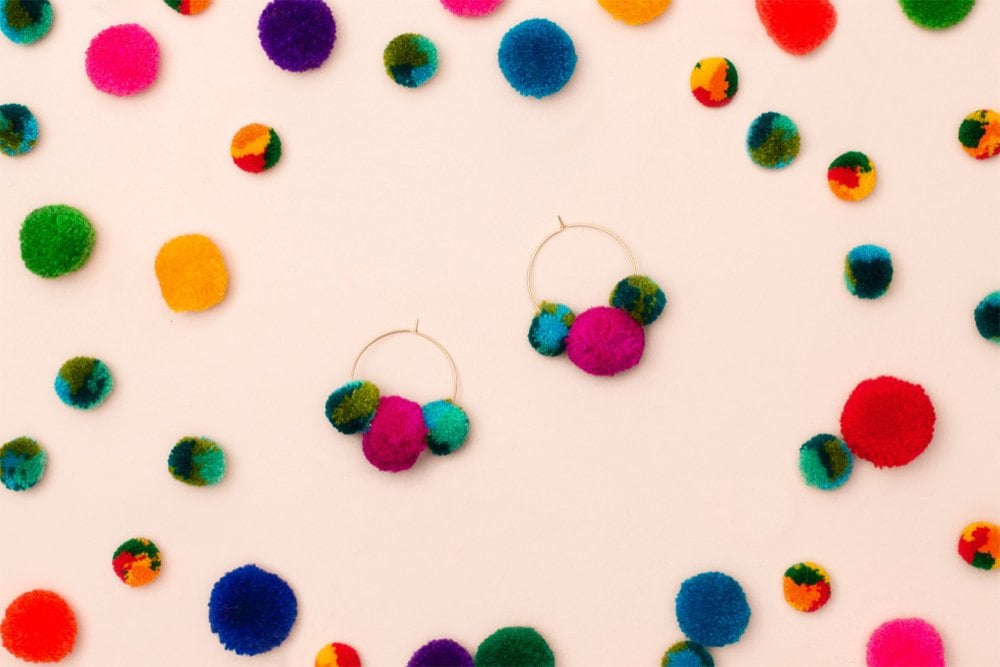 >
To DIY
: Here's another way to get your pom-pom fix, and choose just how wild you want to go. Buy one inexpensive variety pack of pom-poms and you can create new earrings for every summer outfit in the 30 seconds it takes to slide the balls on and off the hoop. Do a multicolor pattern one day, monochromatic the next. Put a single pom-pom in the center, or go big and fill up the entire hoop. (Pom-poms are so light, your lobes won't suffer no matter how many you stack on.) One tip: If you can't shimmy your hoop earring through the dense center of the pom-pom, use a needle to help guide it through. If you want to get extra fancy, you can even design your own custom pom-poms using a
pom-pom making tool
 or just 
a spare piece of cardboard and some yarn
.
Geometric neutrals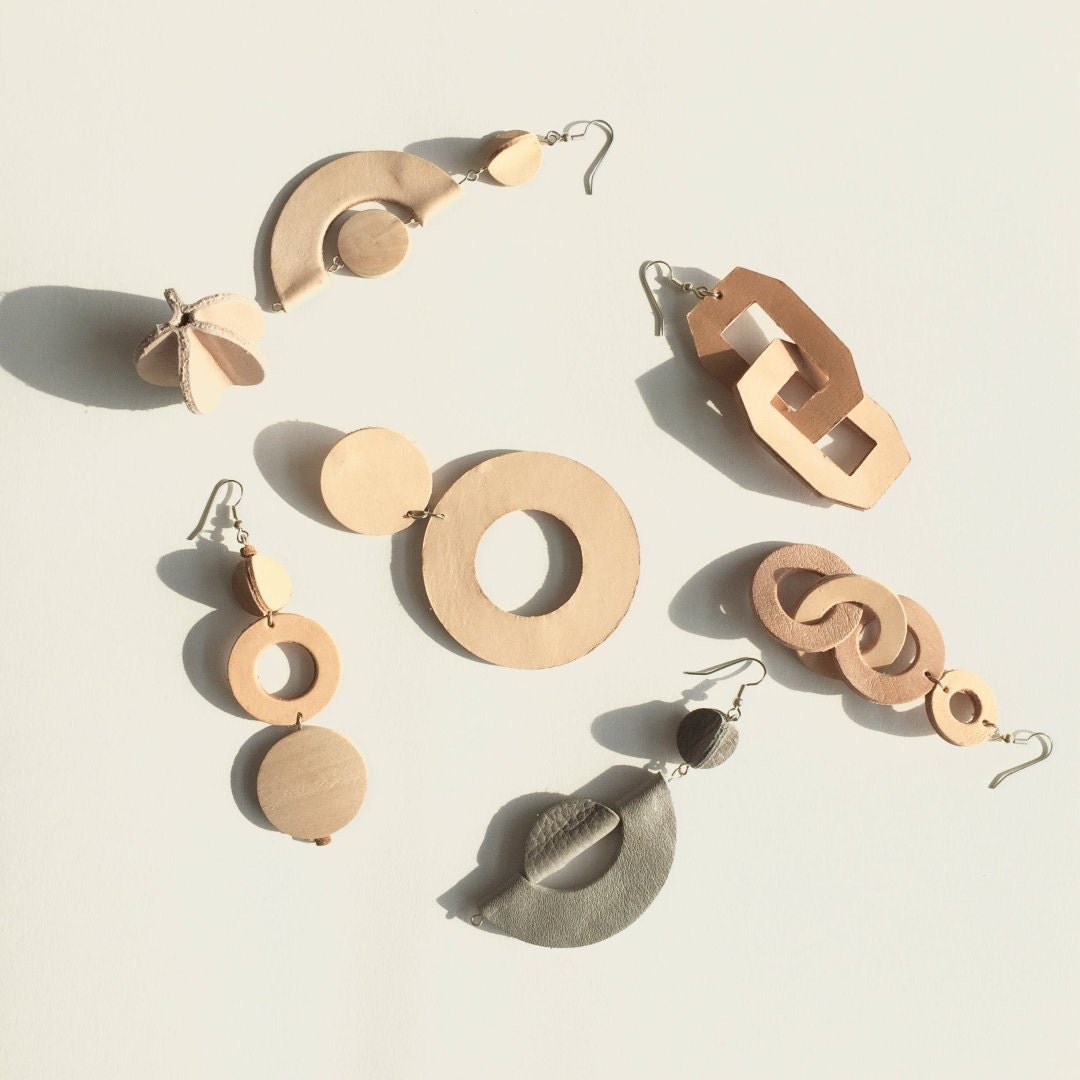 >
To Buy
: If you're usually more in the minimalist camp and maybe haven't worn dangle earrings in a while, this look is for you. It's like an intro to bold accessories—the neutral colors really tone things down. Plus, natural wood is another big trend right now, so you can look fresh without jumping right into crazy, bright, fringy pom-pom land with me. And these really go with everything: They'd look amazing with a clean, all-white summer look, or you can use them to balance out summer dresses and jumpsuits with vibrant colors or flashier prints.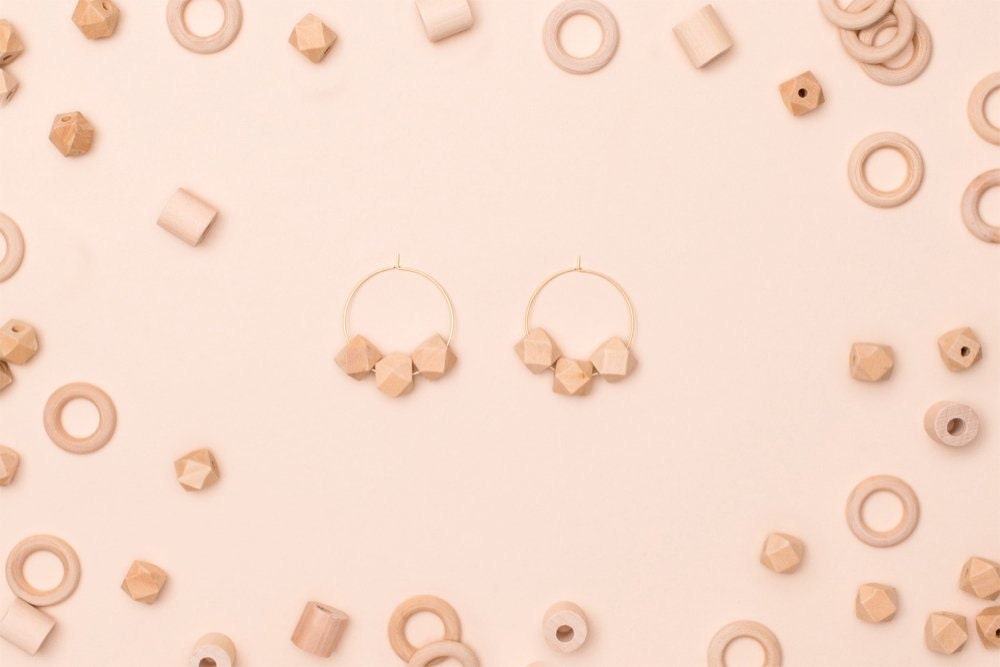 >
To DIY
: Putting your own DIY spin on the geometric-neutrals look is as simple as one, two, three...beads. Truly—adding an odd number of wood beads to each hoop feels more balanced than an even number, but any more than three wood beads per hoop is probably going to get a little heavy. Stick with the same style or mix and match sizes and shapes, and if you want to shake things up even more, you can paint the center bead black, white, or an almost-neutral pastel to complement the natural wood ones.
Brass charms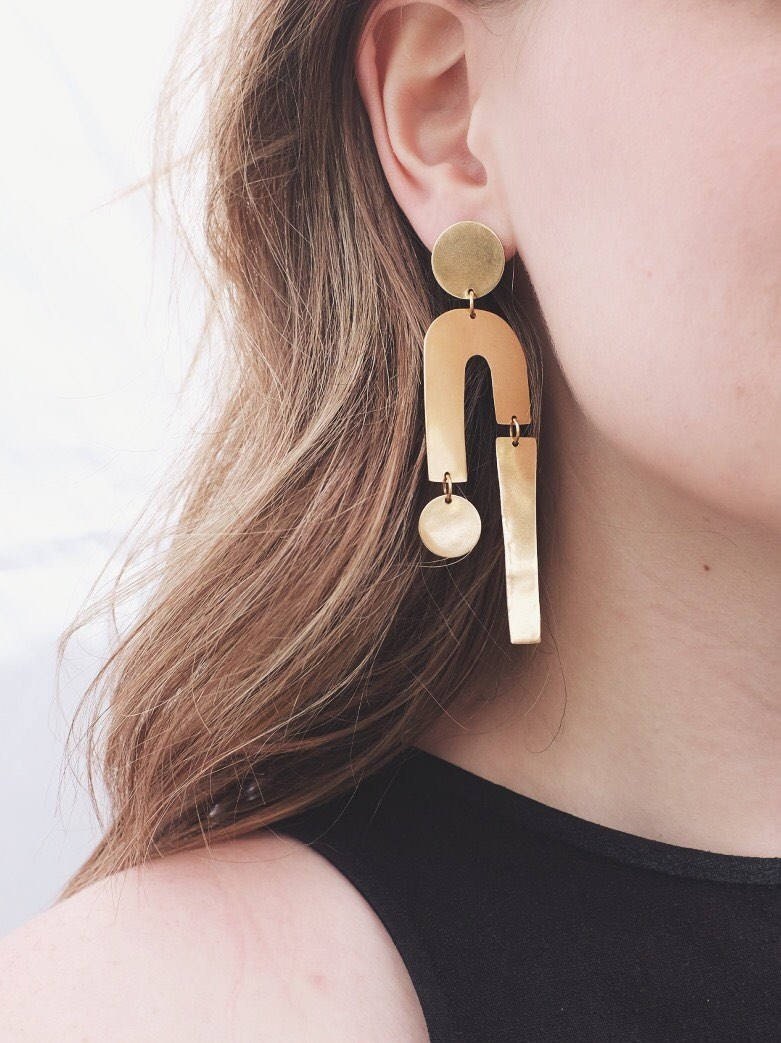 >
To Buy
: A brass earring is a subtle shift from the gold jewelry that's been dominant lately, and it feels really fresh right now. These asymmetric beauties make a big statement, yet are still so easy to wear—they work with any color and any outfit, whether you're getting dressed up or throwing on a T-shirt. And they look great with your hair up or down, because of the way they catch the light and peek through a little bit. I also love how the design hints at wind chimes, which to me are synonymous with breezy summer days.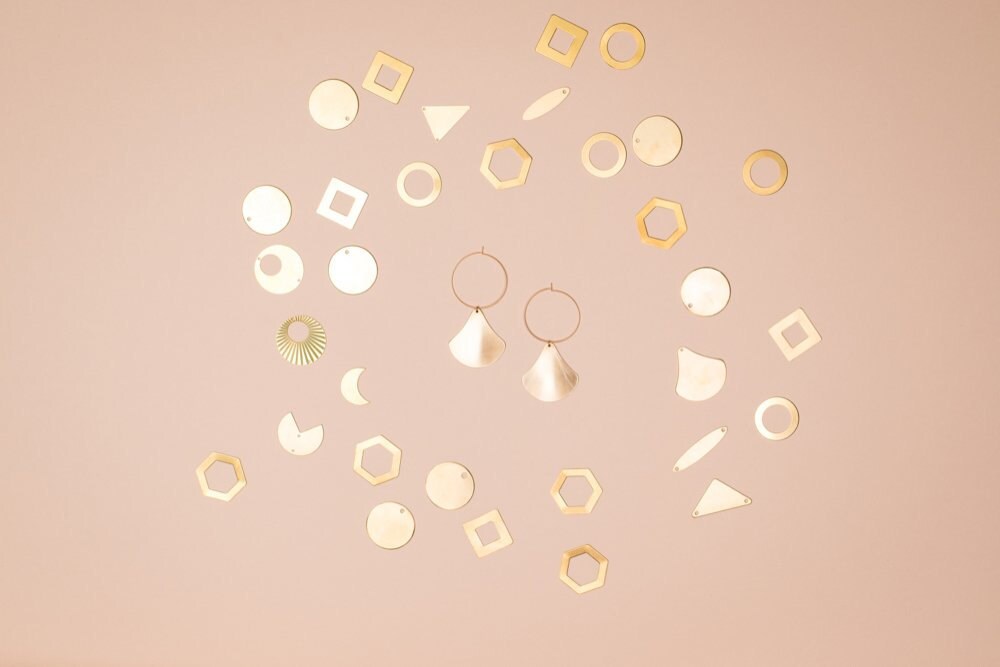 >
To DIY
: With thousands of brass charm styles to choose from and a range of hoop sizes to thread them on, the possibilities for a one-of-a-kind earring composition are legitimately endless. Thinner, flatter charms will be lighter-weight to wear, of course—and will also have a little bit more movement to them, which is part of what makes this style so great. If you want, you can even use a
jewelry-stamping kit
 to hammer your initials onto your charms for a little personalization moment.
Mixed media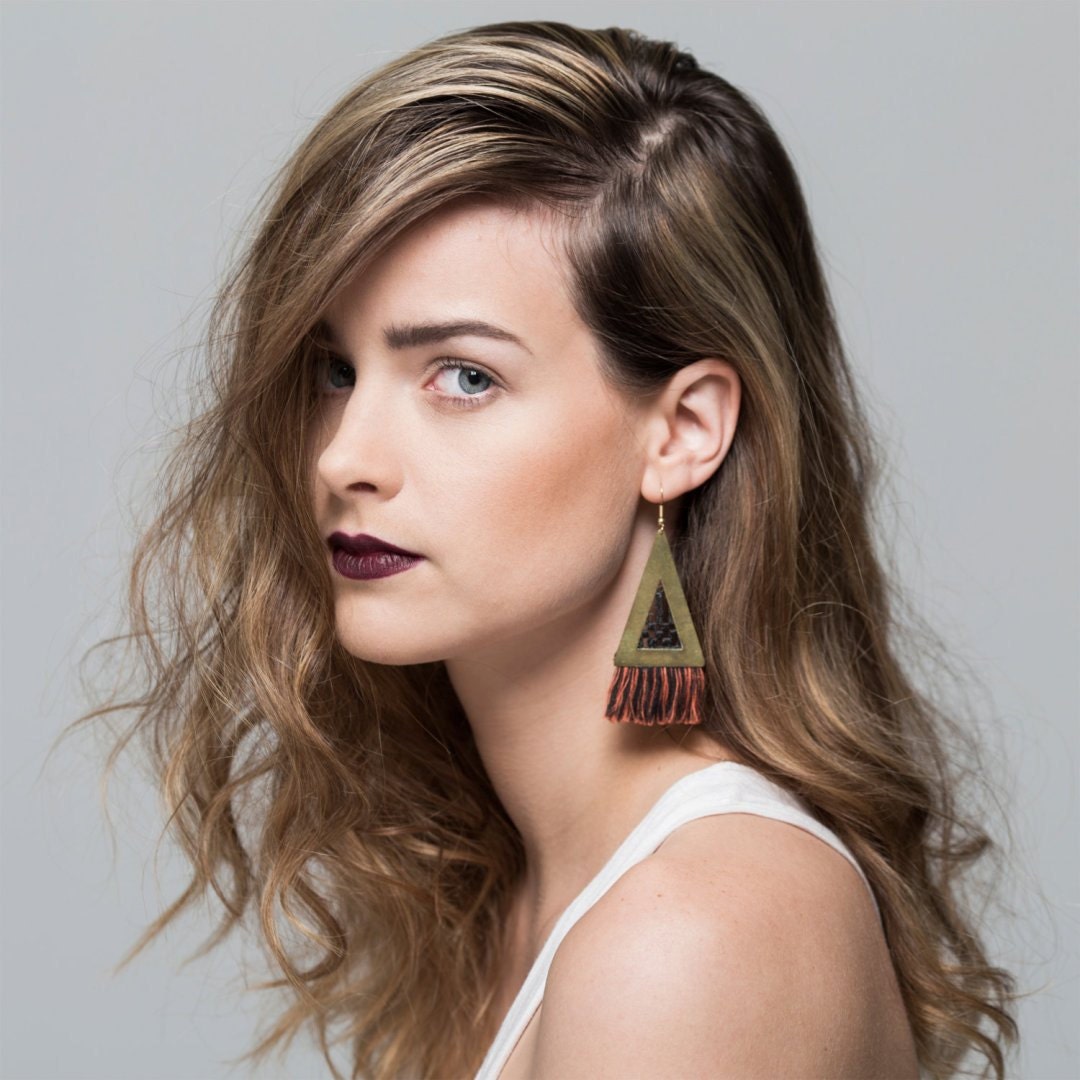 >
To Buy
: Earrings that contrast hard surfaces and soft textures are another trend I love right now. To me, these are vacation earrings. They're sophisticated but playful. Even if you're not on vacation, summer is the time to get really creative and express yourself and have fun with your accessories—shake off that coat and scarf and show off your neck with some cool danglers. Sometimes earrings are even better than necklaces for doing that!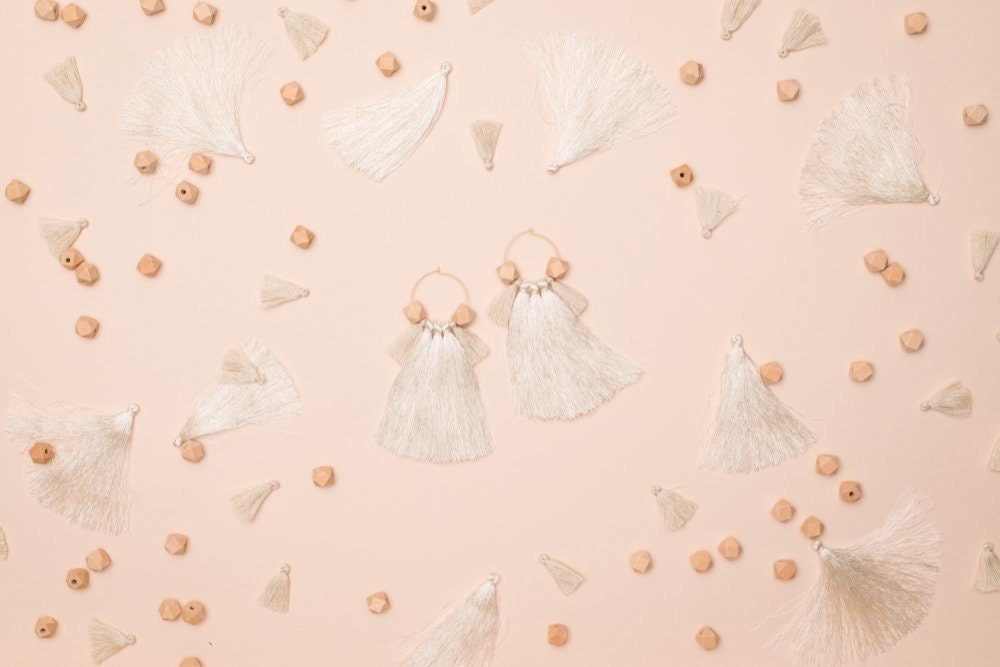 >
To DIY
: The secret to this style is: There is no secret. Just get playful—don't be afraid to experiment, and don't feel restricted by what you've seen before. If your combination doesn't work, who cares? Slide it off and start over. There's no glue involved, so it's not a forever project. Have fun with the process and show off your creativity and your individual style. You'll end up with something totally unique—and now more than ever, we all want to wear those special pieces that you won't find in any ordinary store.
DIY projects and photos by Julie O'Boyle, Aleksa Brown, and Clare McGibbon.