by Dayna Isom
Meet the five on-point looks your jewelry box never saw coming.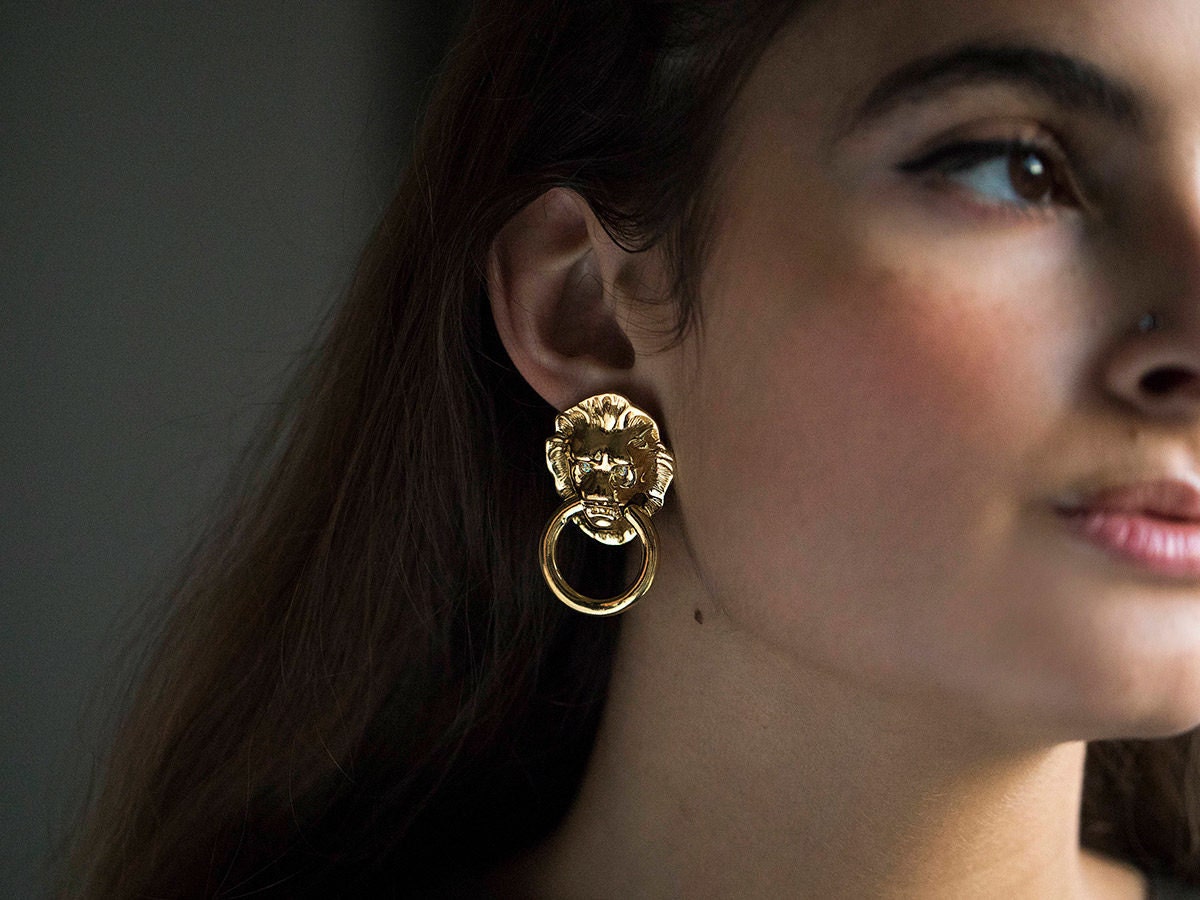 The Etsy Trend Guide is a compilation of fresh trends our expert is noticing across Etsy and the accessories industry as a whole: what sellers are creating, what shoppers are loving, and what's hot right now in the wider market. These trend predictions for 2018 are based, in part, on past top searches across categories on Etsy.com.
This spring, as we all eagerly check (and re-check) the weather report, waiting for permission to swap out our chunky knits for lighter layers, don't underestimate the power of a bold accessory to help you instantly get into a sunnier frame of mind. As an accessories enthusiast with a particular affinity for
head-turning jewelry
, I am delighted to report that whimsical statement pieces are the trend to watch this season—and Etsy sellers are here to deliver the goods. From playful fruit bowl–inspired designs evoking the warmer days ahead to lucite styles that put streamlined shapes center stage, you'll find all the unique accessories you need right here, for your most standout spring yet. Are you ready to shake things up?
Mountain Jewelry
>
The mountains are calling, and shoppers are listening. This season, ridges, ranges, cliffs, and hills are encircling fingers, dangling from pendants, and adding some outdoorsy flair to earrings—not to mention reminding us of all the open air-adventures we're plotting for the months to come. This distinctive trend started right here on Etsy, and with over 26,000 search results in the
marketplace
today, I've got a hunch it has yet to hit its peak.
Tutti Frutti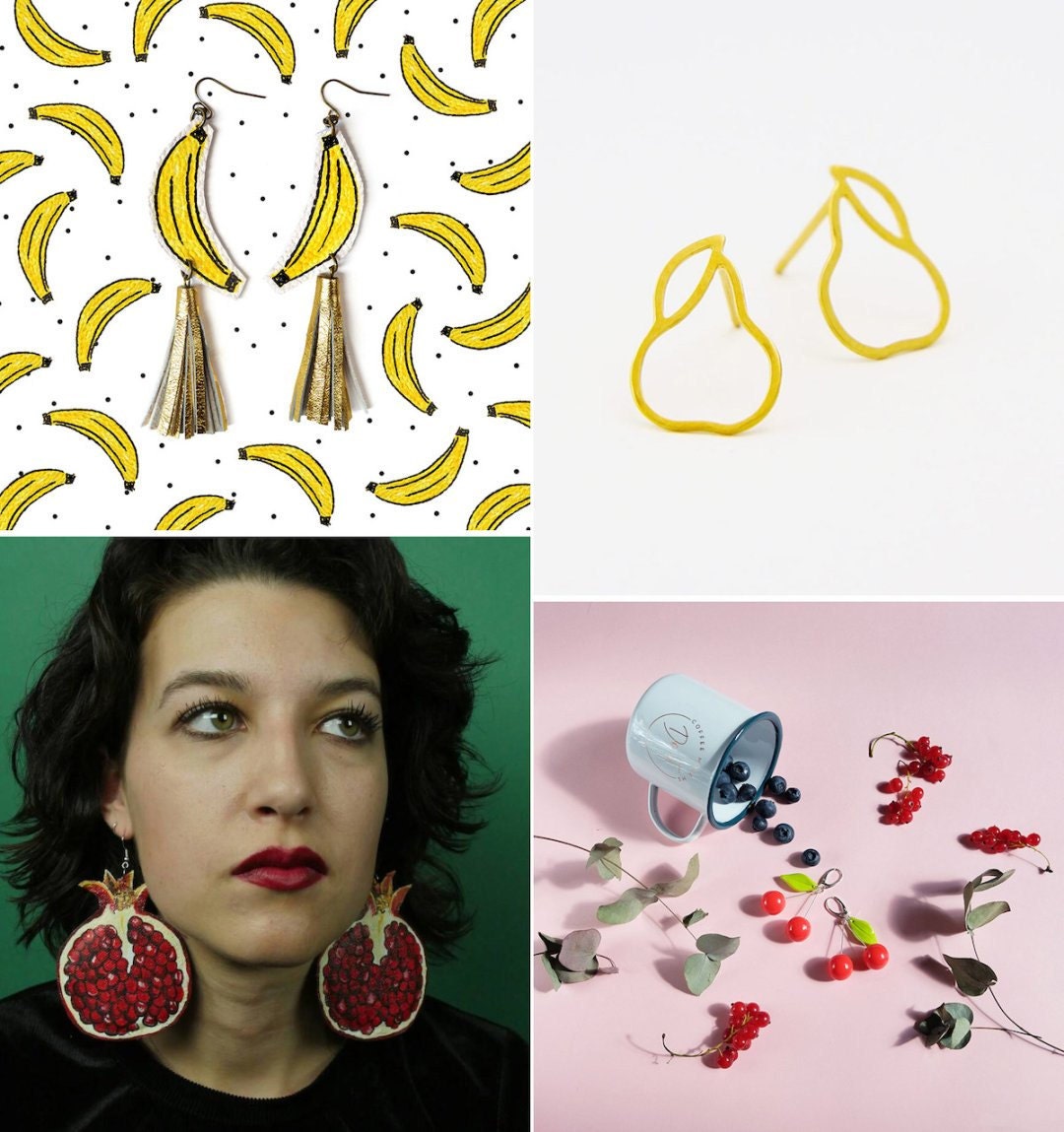 >
Your next unexpected source of jewelry inspiration? The overflowing fruit bowl on your kitchen counter. From tiny pear-shaped studs to jumbo pomegranate danglers, there are more than 35,000 options for "
fruit jewelry
" on Etsy, in every color of the produce aisle—and we can't get enough. Searching for an even punchier style? Mix and match a handful of designs for your very own fruit salad–themed look. (Think Carmen Miranda on a casual day.) Go ahead, go bananas.
Lucite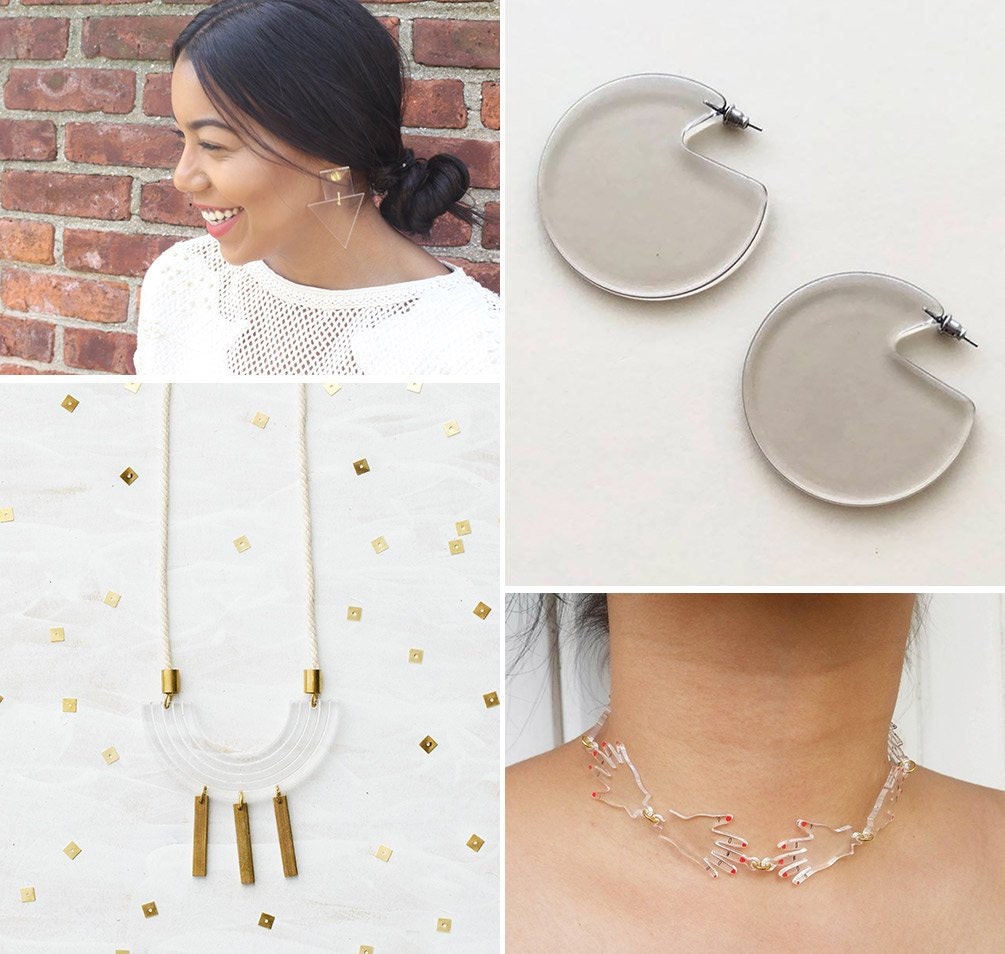 >
An up-and-coming player in the realms of weddings and home decor, lucite is poised for crossover success in the world of accessories this season. Shoppers are already embracing the clear concept, which offers color-averse jewelry lovers a fresh new neutral; on-site searches for lucite have increased 16% so far this year. With more than 61,000 results for "
lucite jewelry
" on Etsy, ranging from oversized hoops to stackable bangles, sellers are beyond ready to meet the growing demand.
Brooches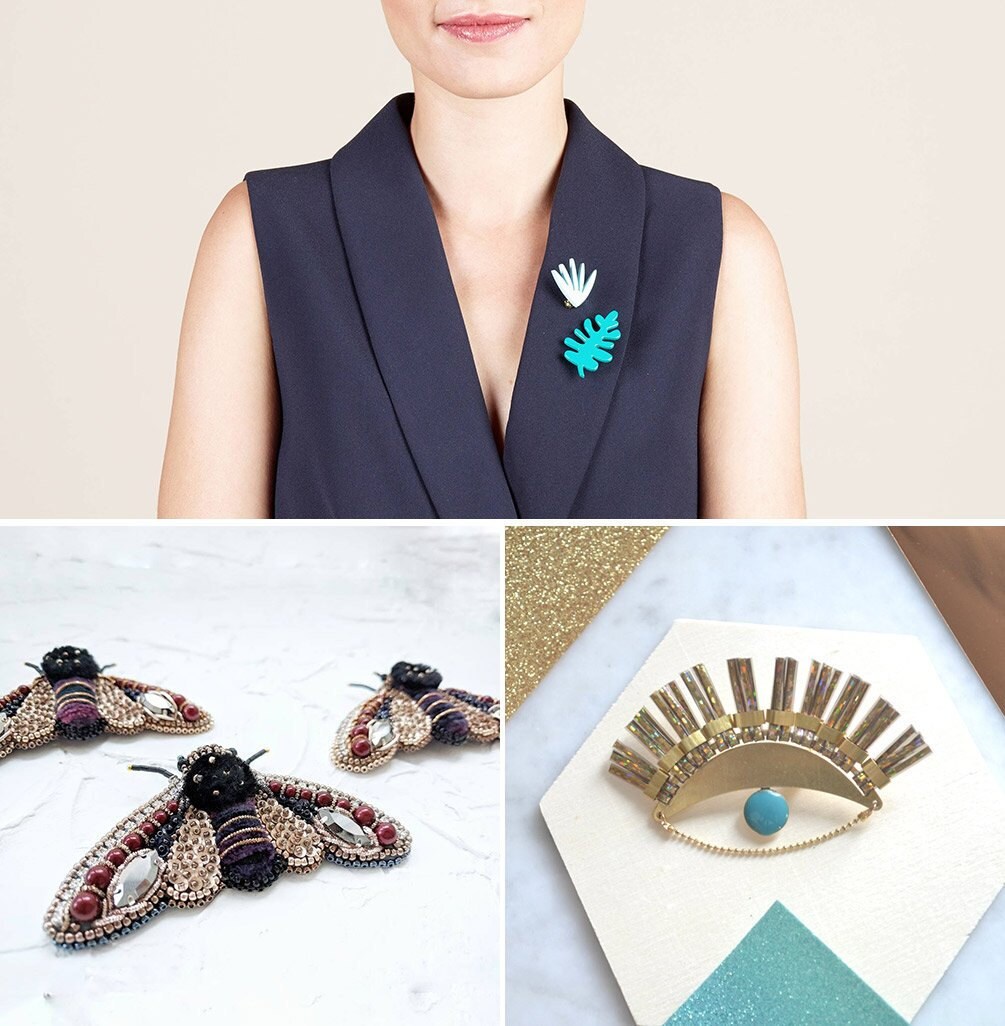 >
Call it the Enamel Pin Effect: If you're like me, you've recently developed an uncontrollable urge to add a sharp little accessory to every denim jacket, collared shirt, and tote bag you own. And that means you're going to want to pay attention to this trend. Brooches are back, and they're bigger (and more varied) than ever: This year alone, we've seen a 34% uptick in searches for them on the site. Since Etsy sellers are creating unique designs for every style—from vintage-inspired classics recalling cherished family heirlooms to modern takes made with non-traditional materials—it's easy to find a new go-to that suits you.
2019 Prediction: Animal Jewelry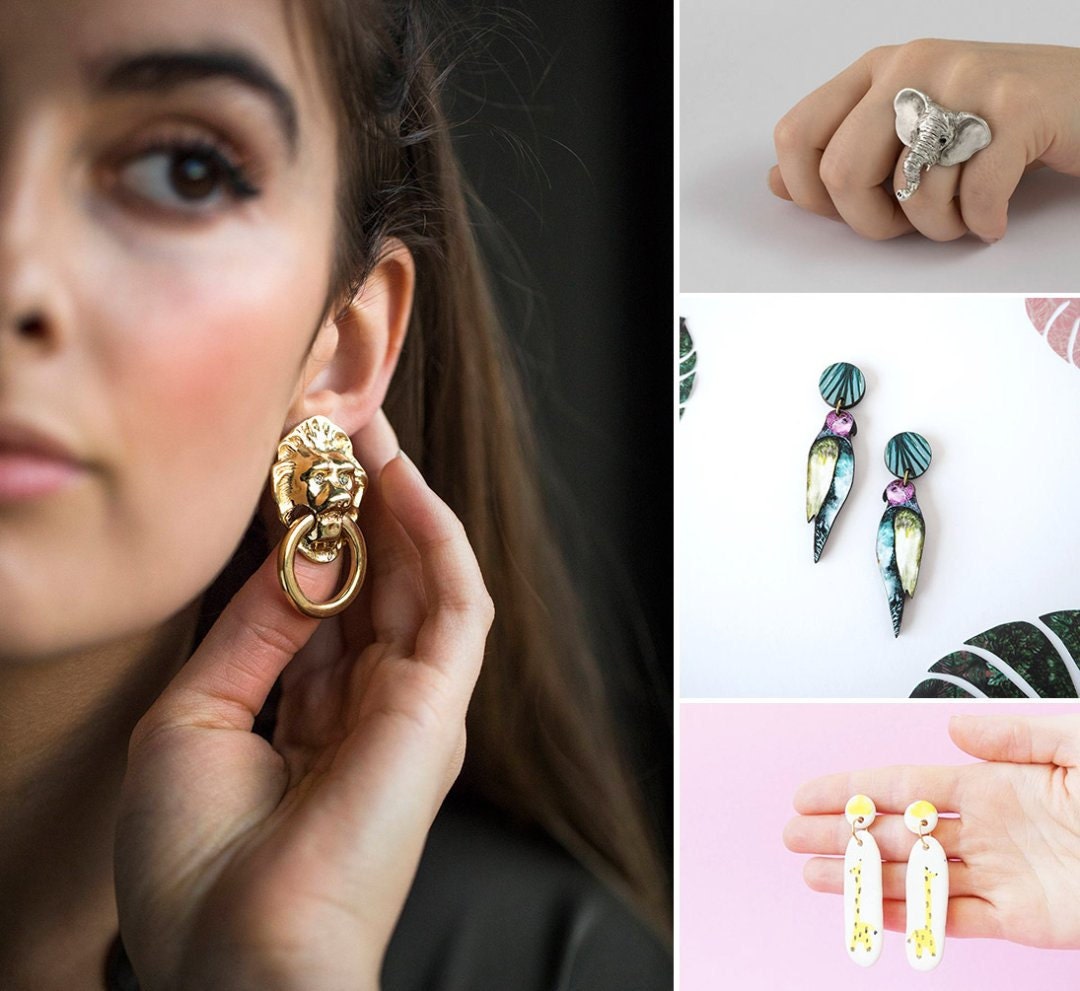 >
The vibrant contrasting colors of a tropical bird's feathers. The perfectly asymmetrical splotches of a giraffe's hide. The unmistakable texture of an alligator's back. When it comes to style inspo, it's hard to beat Mother Nature's own endlessly artful displays. Animal-inspired motifs have long proven popular in both home decor and fashion, and I predict 2019 will be the year that jewelry takes its own walk on the wild side. As always, Etsy sellers are getting in on the trend early, and the results are undeniably fierce.