The hottest styles, materials, and motifs to spruce up your home this season.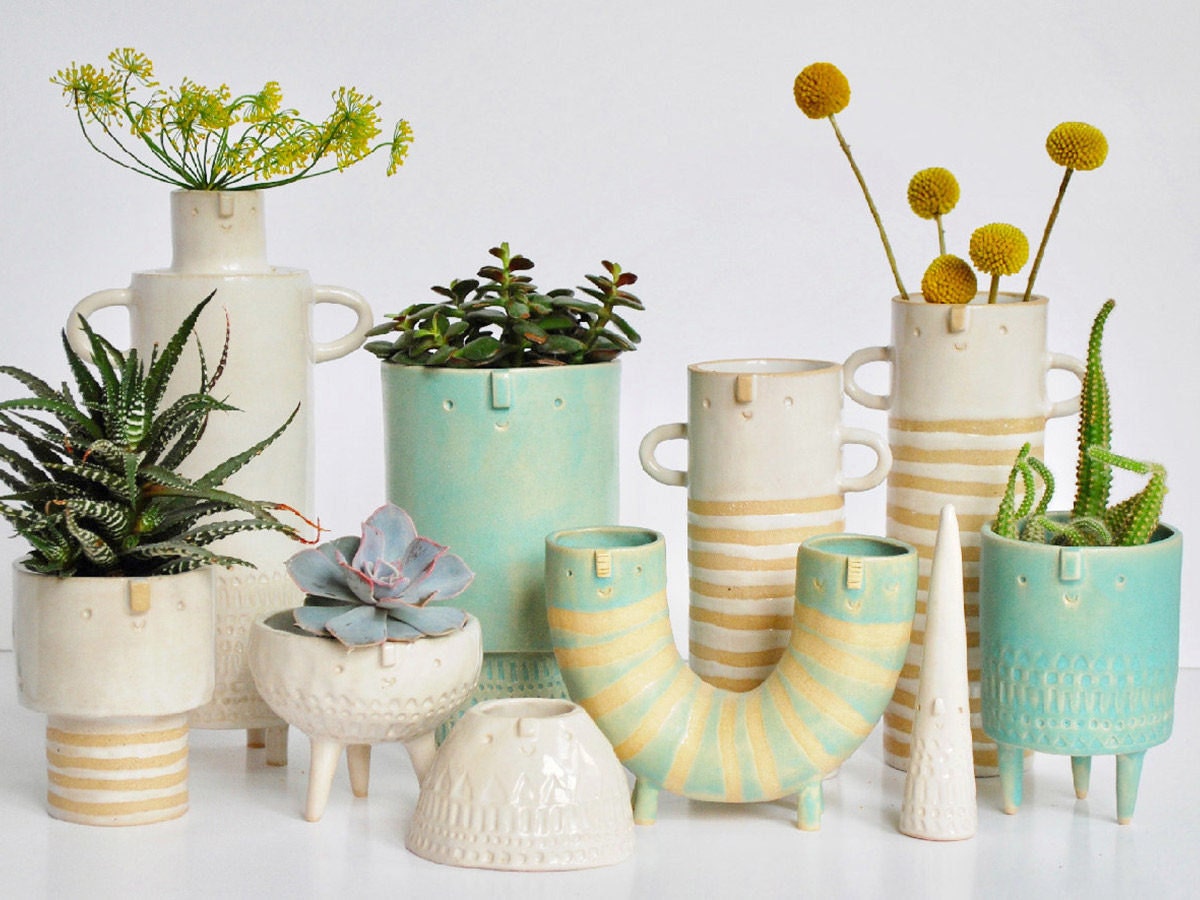 The Etsy Trend Guide is a compilation of fresh trends our expert is noticing across Etsy and the home industry as a whole: what sellers are creating, what shoppers are loving, and what's hot right now in the wider market. These home decor trends are based, in part, on some of the top searches within the home decor category on Etsy.com over the past year.
Whether you're the type of person who lives for a weekend of sprucing and scrubbing or the kind who'd rather do literally anything else on earth, the best reward for a dutiful spring cleaning session (or the best motivation to finally start one) is the same: a beautiful new something for your now-dust-bunny-free domain. This season's
freshest home trends
—and the ones I can't wait to incorporate into my own space—are all about showing off a little personality, from unique-by-default finishes like terrazzo and poured paint to cheeky ceramics sporting hand-glazed faces. So go ahead: Open a window, fill up a vase, and hang that
new print
on the wall. Thanks to Etsy's endlessly creative community of over 1.9 million active sellers*, there's an easy home refresh for every style.
Facetime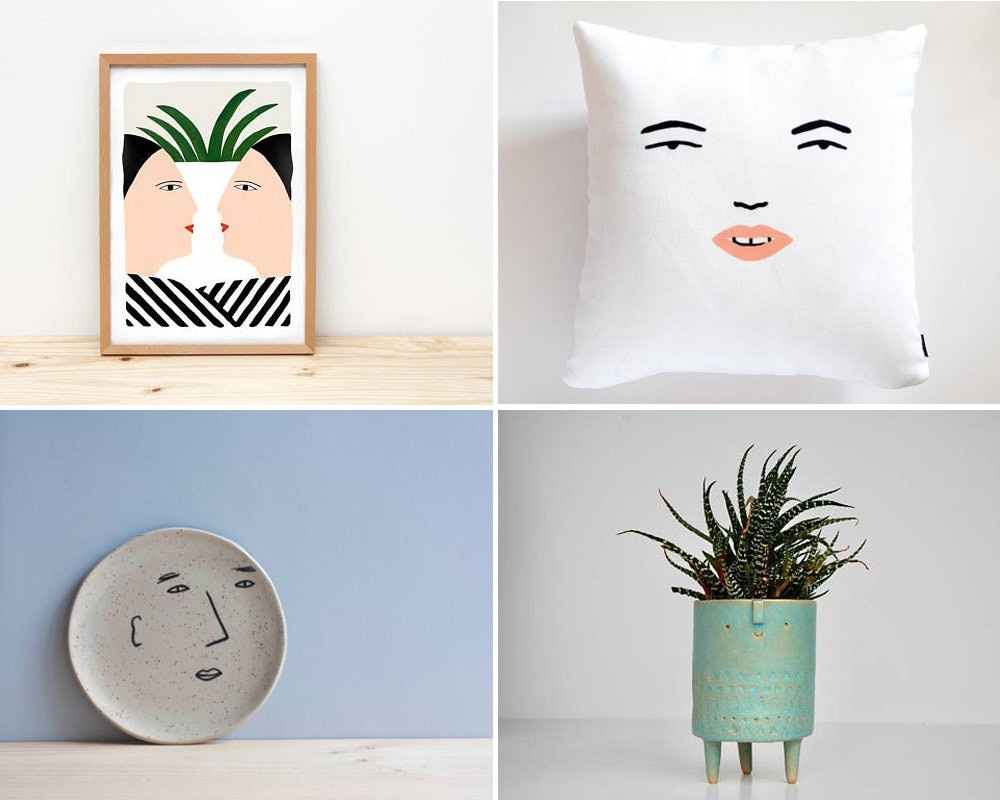 >
In 2017, we saw a veritable explosion of
hand
and
eye
motifs adorning everything from pillows to mugs. This year, Etsy sellers are doubling down on the trend and zooming out to include full faces in their designs. With portrait-inspired pieces ranging from abstract illustrations to minimalist sculptures, makers are putting their best features forward. Shoppers are taking note: In 2018, on-site searches for "
faces
" are up 38% compared to the same time period in 2017.
Industrial, redefined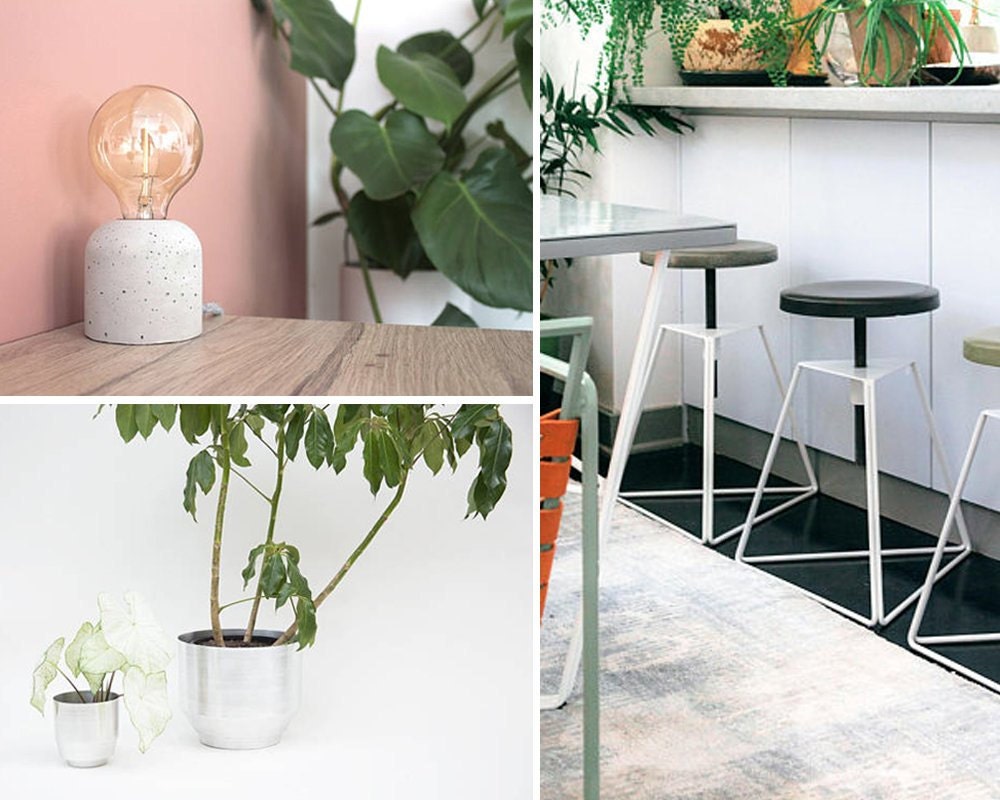 >
If you've been curious about the concrete-and-steel decor trend, but assumed it would mean heavy, masculine pieces with no sense of whimsy, think again. Today's industrial decor employs smooth curves, pale hues, and artfully angled legs to bring lightness to these durable materials. Which, by the way, happen to be perfect for balancing some of the more colorful prints and patterns that are also trending this spring. Pick up a sleek aluminum planter for your latest houseplant or swap out your desk lamp for a concrete stunner, complete with exposed bulb—and wait for your friends to catch on. It won't be long: We've already seen over 250,000 searches for the term "
industrial
" since the start of the year.
Terrazzo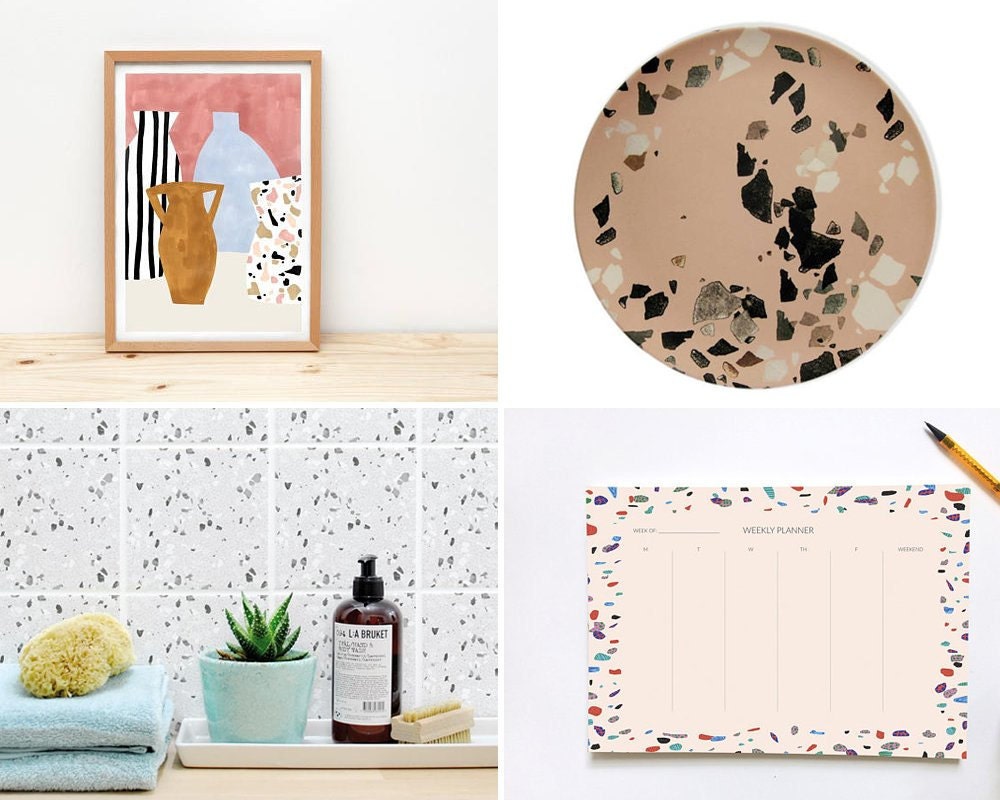 >
Move over, marble—terrazzo, that staple speckled surface of the seventies, is making its way back into modern homes. We're totally here for it, and it turns out shoppers are, too: Searches for "
terrazzo
" are up by 250% this year, compared to the same time period in 2017. Today's terrazzo stretches beyond the familiar flooring and countertop finishes—Etsy sellers are incorporating patterns inspired by the confetti-like composite into ceramics, pillows, and even wallpaper.
Mindful home must-haves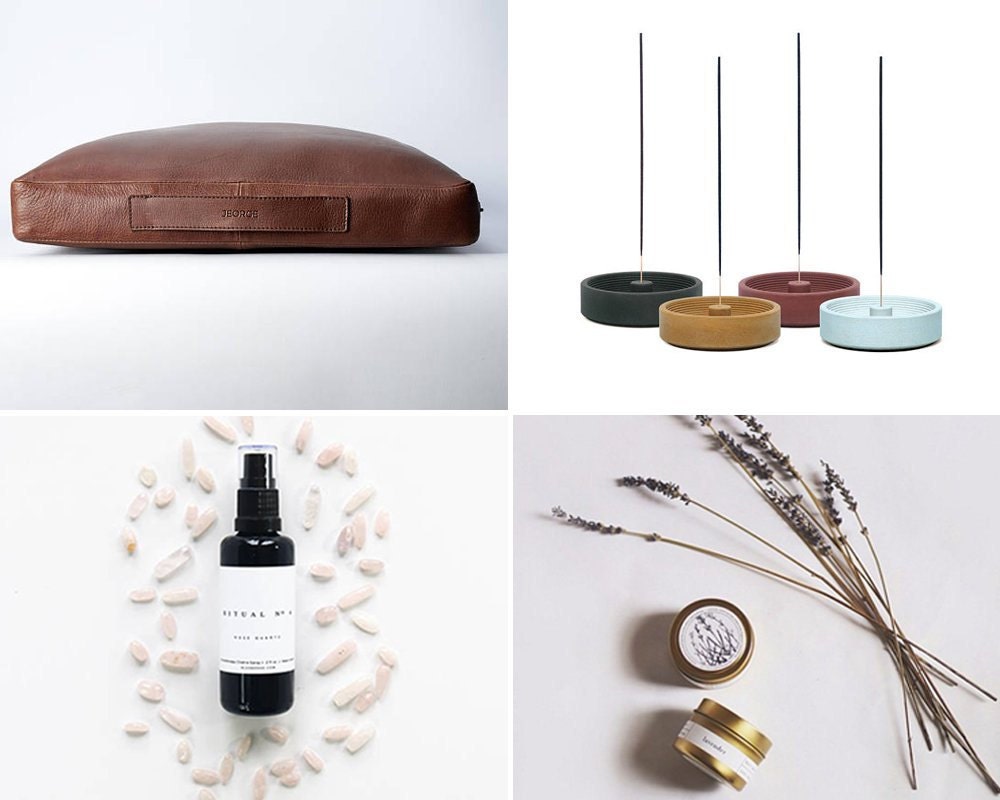 >
As to-do lists grow ever longer and quiet moments feel ever rarer, self-care is becoming increasingly essential—and there's no better place to start practicing it than at home. The good news? It's never been easier to turn your personal space into a peaceful oasis. On Etsy, we've already seen an increase in searches for
incense holders
,
meditation poufs
, and
essential oils
this year, proving that there are many paths to a balanced home that soothes all your senses.
2019 Prediction: Poured, swirled, and stirred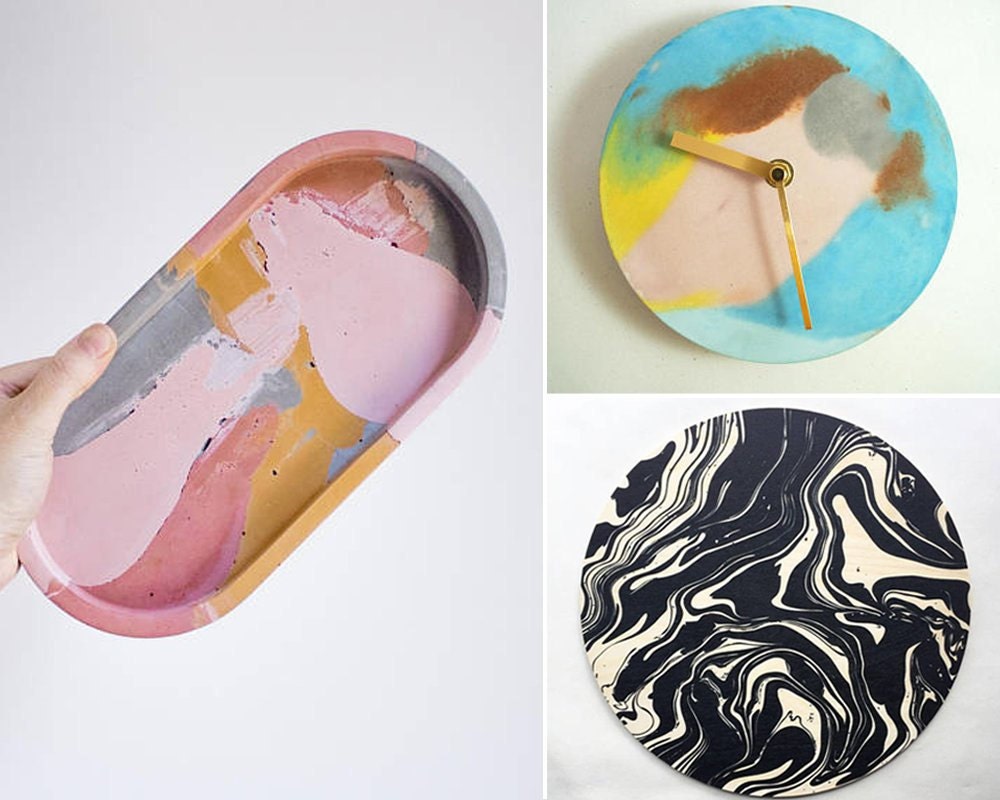 >
You heard it here first: The "liquid effect" is about to be everywhere. Imagine finding the most beautiful agate stone in the world, melting it, and then slowly swirling a watercolor brush through the pooling colors. Sold? I thought so—and I am, too. On Etsy, sellers are already starting to apply this look to everything from ceramics to wall art. It's just one more colorful iteration of my other big prediction for this year: the go-with-the-flow
wabi sabi vibe
. Personally, I'm head over heels for this home trend, and can't wait to see it take the decor world by storm in 2019.
*As of December 31, 2017