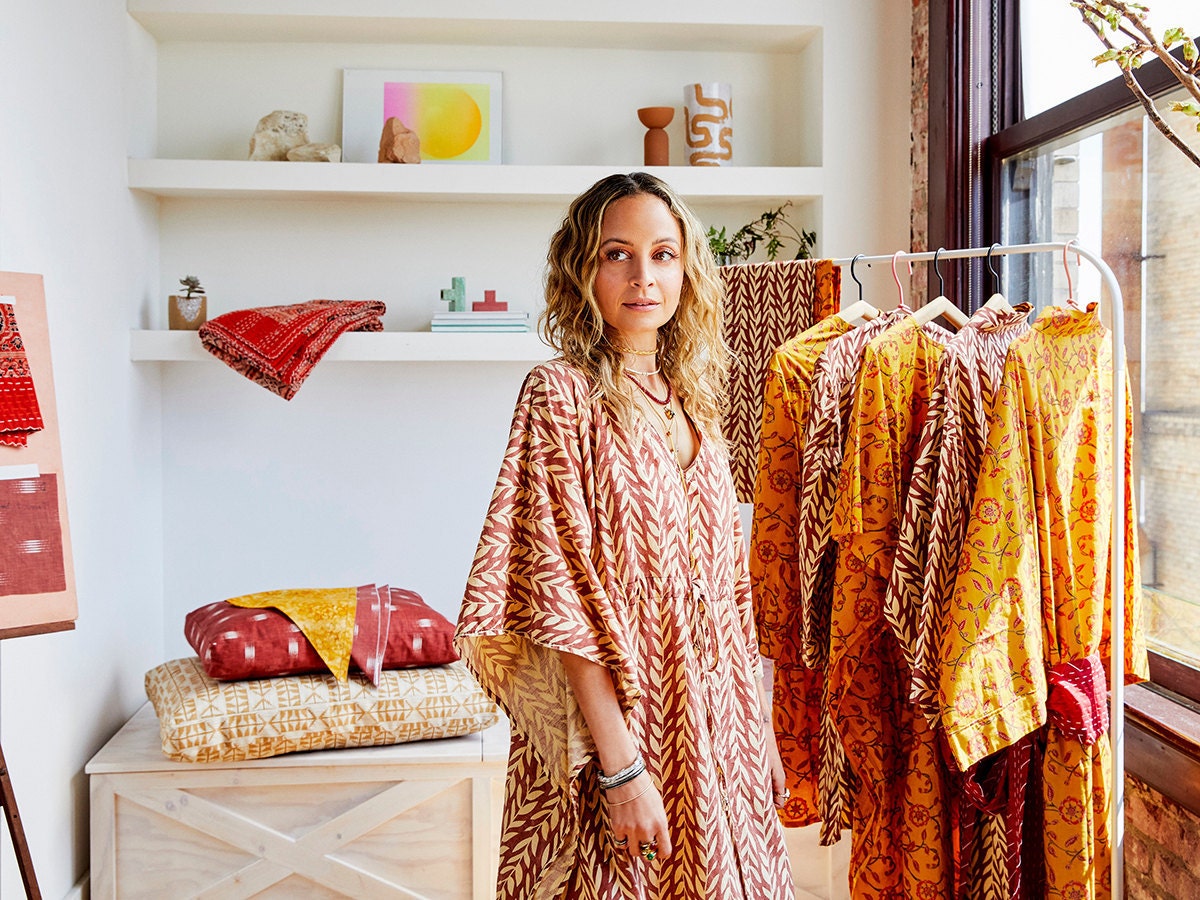 If anyone knows how to create a vibe, it's fashion icon Nicole Richie—founder of popular lifestyle brand House of Harlow 1960—whose eclectic, statement-making style has been sparking trends for years. And now, she's expanding her influence into the realm of interiors with a limited-edition Creator Collab inspired by the California desert and produced in partnership with nine visionary Etsy sellers.
Shop the House of Harlow 1960 Creator Collab
"I'm thrilled to finally be putting the 'House' in House of Harlow 1960," says the Golden State native. "My home has always been an extension of my personal style, and I'm so grateful for the opportunity to collaborate with such a talented, diverse group of artisans, several of whom are from my home state." Scroll on to learn more about the only-on-Etsy line, which includes breezy caftans, earthy ceramics, and patterned throw pillows that conjure Cali sunsets no matter where you are—then shop the swoon-worthy collab before it's gone.
Crystal-studded planters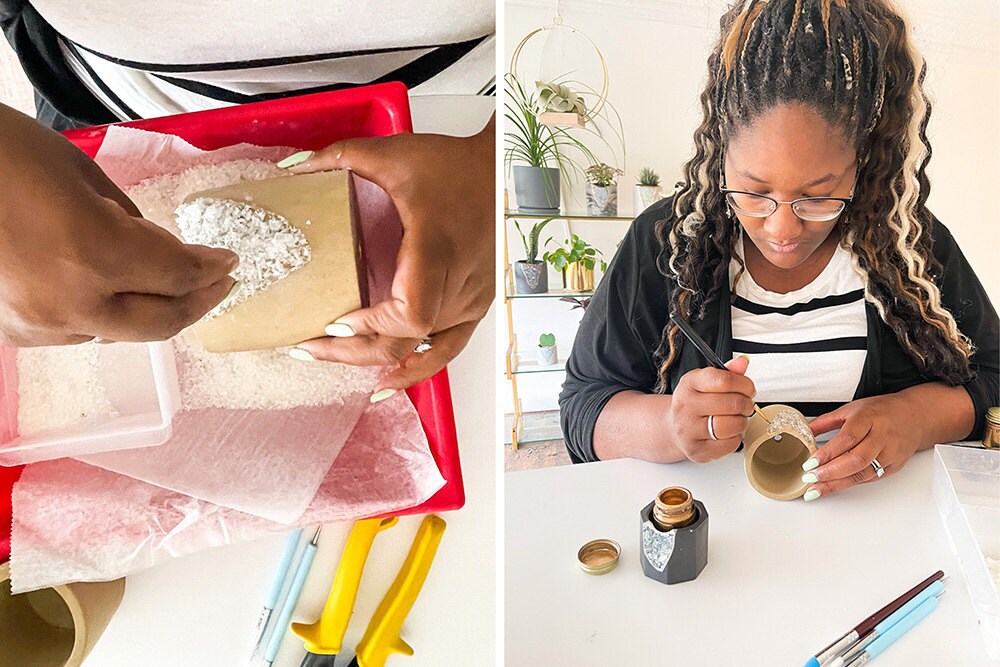 When Tal & Bert creator Val Talbert started dreaming up geode planter designs to co-create with Nicole, she instinctively knew she wanted to incorporate yellow calcite—a gorgeous, glimmering stone that would give her handmade concrete plant pots an understated dash of glam. "It has a subtle yellow hue with lots of sparkle, making it a stunning choice that's compatible with many different styles," she says. "It really is the perfect piece for any space."
Decorative trays, incense holders, and jewelry dishes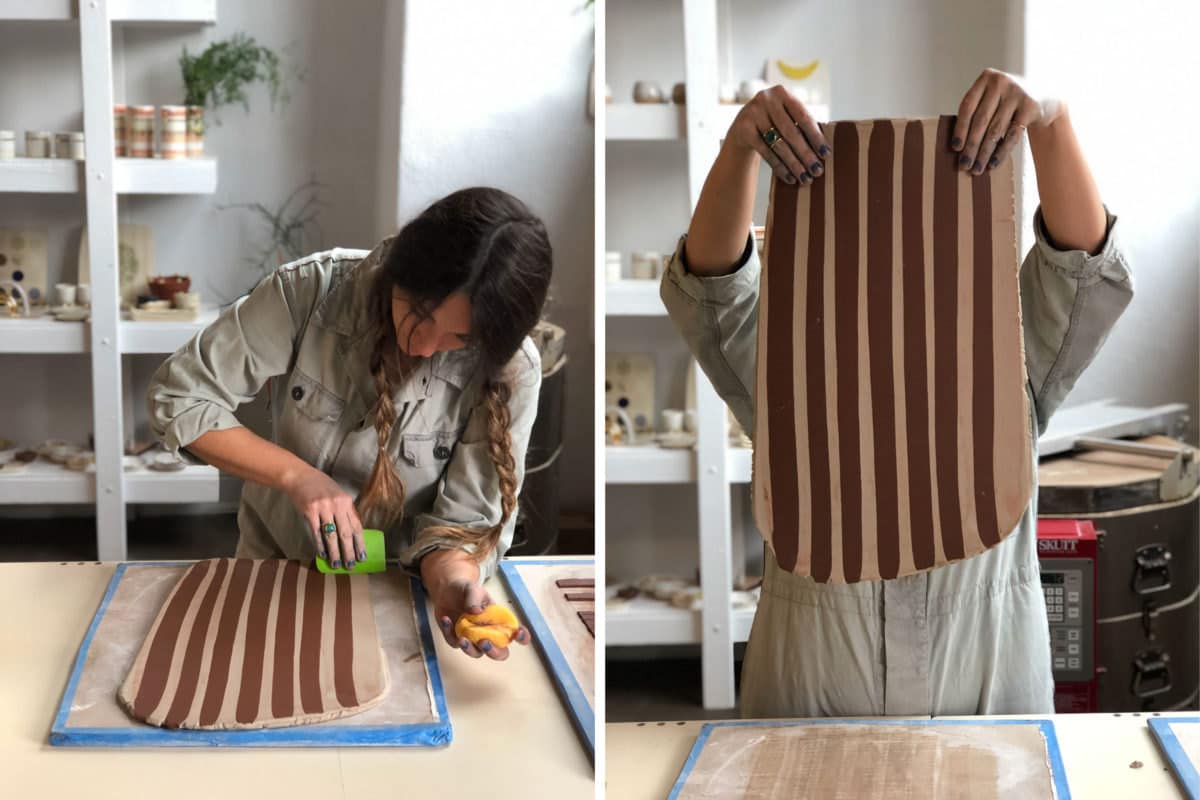 Whether you're dropping your keys into a dish by the door or setting the stage for your morning meditation, the hand-formed gold-accented plates and sculptural marbled incense holders from The Object Enthusiast are designed to add beauty and meaning to daily routines. "I work slowly and embrace every step of my process, doing my best to build things with love and care," says ceramist Emily Reinhardt. "I want that positive energy to flow through each of my pieces."
Boho-chic caftans and matching masks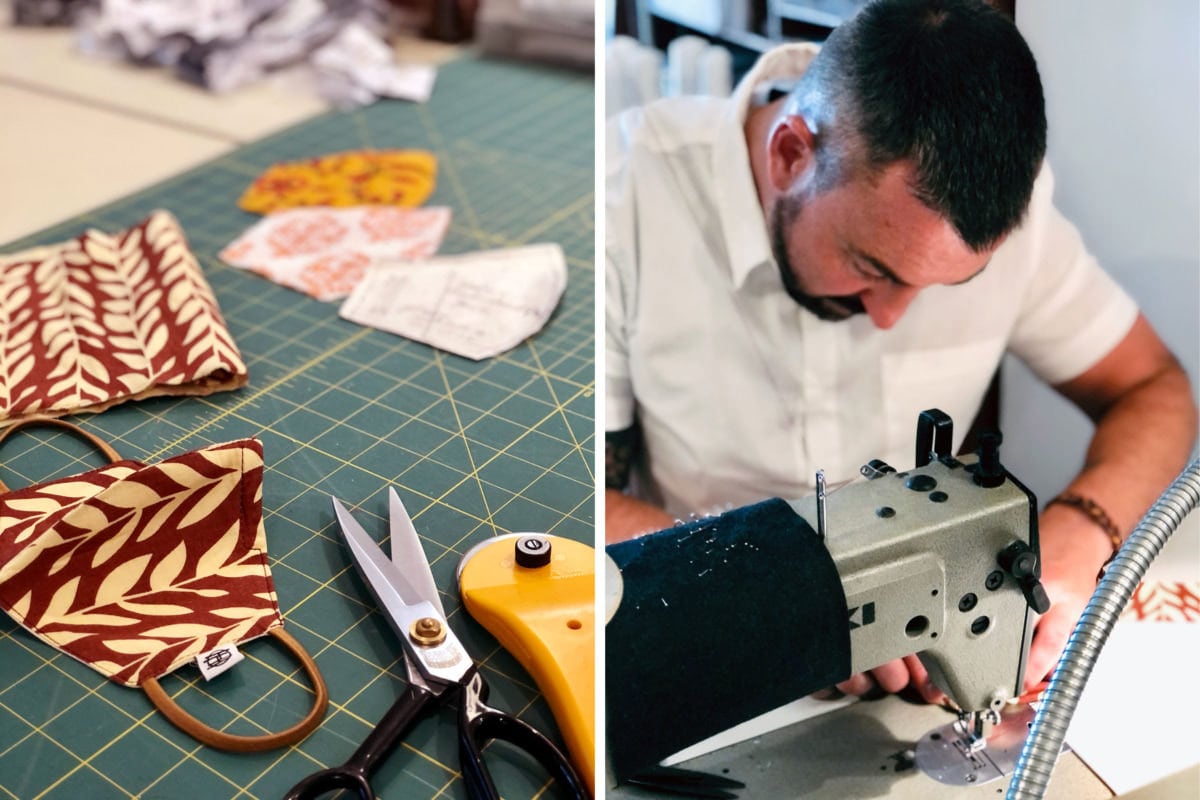 A longtime fan of Nicole's, D and E Discovered designer Dawn Kali was over the moon when she heard about the opportunity to collaborate with House of Harlow 1960—but she knew she'd need some help getting the project across the finish line. Luckily, her brother (and recent fashion grad) Eden Slezin was game to join forces. The end result? Flattering caftans and coordinated face masks made from bright, block-printed Indian cotton that look as good as they feel. "Comfort with style is key," Dawn says. "I often joke that I sleep in some of my designs and then roll out with a cute pair of shoes the next day."
Beeswax taper candles and beautiful bars of soap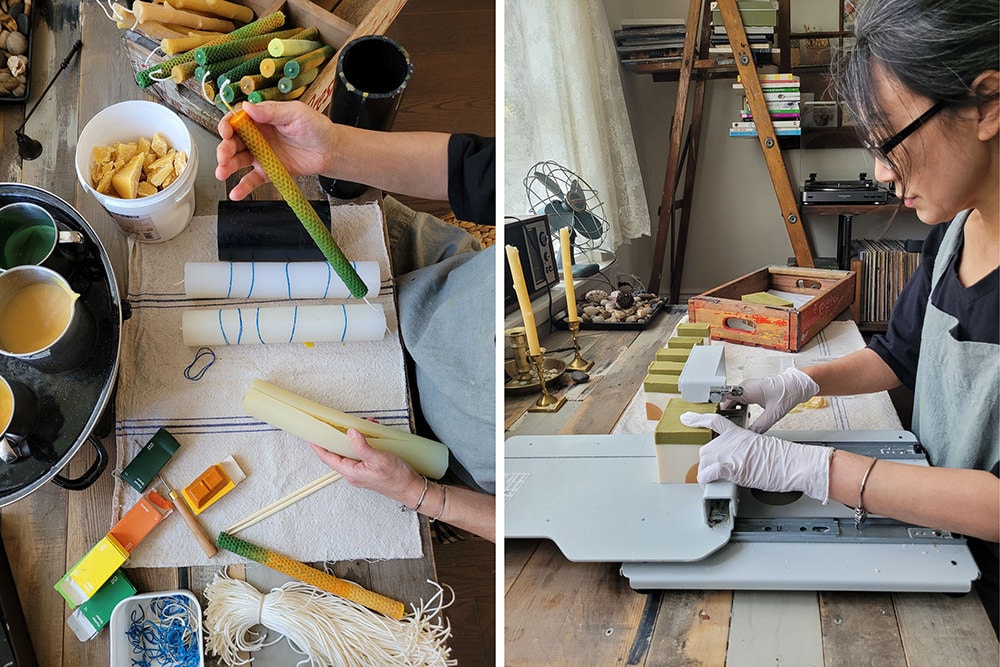 "I've always focused on harmonizing natural elements and human design," says SOOWORKS creator Kyung soon Chun, whose creative experience spans sculpture, sewing, painting, gardening, soapmaking, and more. It's no surprise then, that her zesty citrus-colored taper candles and lightly scented soaps effortlessly marry straight-from-nature ingredients like beeswax and essential oils with hallmarks of Nicole's signature style, including '60s-inspired patterns and striking ombré finishes.
Patterned pet beds (and matching bandanas!)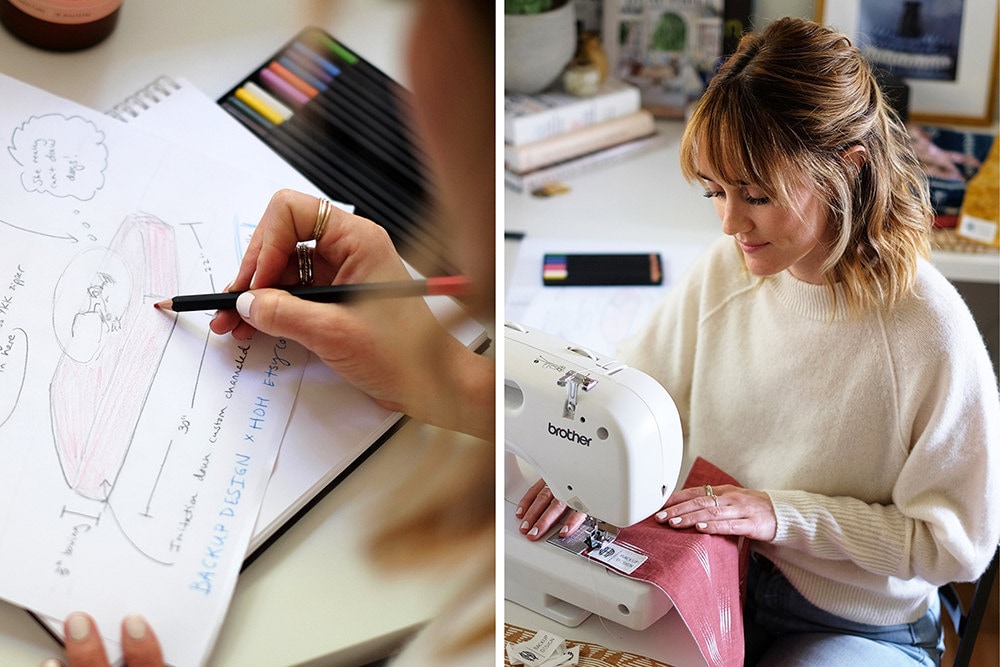 Made from durable, washable cotton denim in dusty desert hues, the ikat and block print-inspired pet beds by Elizabeth Backup aren't just for pups. "Past customers have used them for cats, kids, adult floor pillows—you name it," says the Backup Design founder. An added bonus: The collection also includes color-coordinated bandanas that will score serious street style points at the dog park—or wherever you or your four-legged friends choose to rock them.
Textural woven wall hangings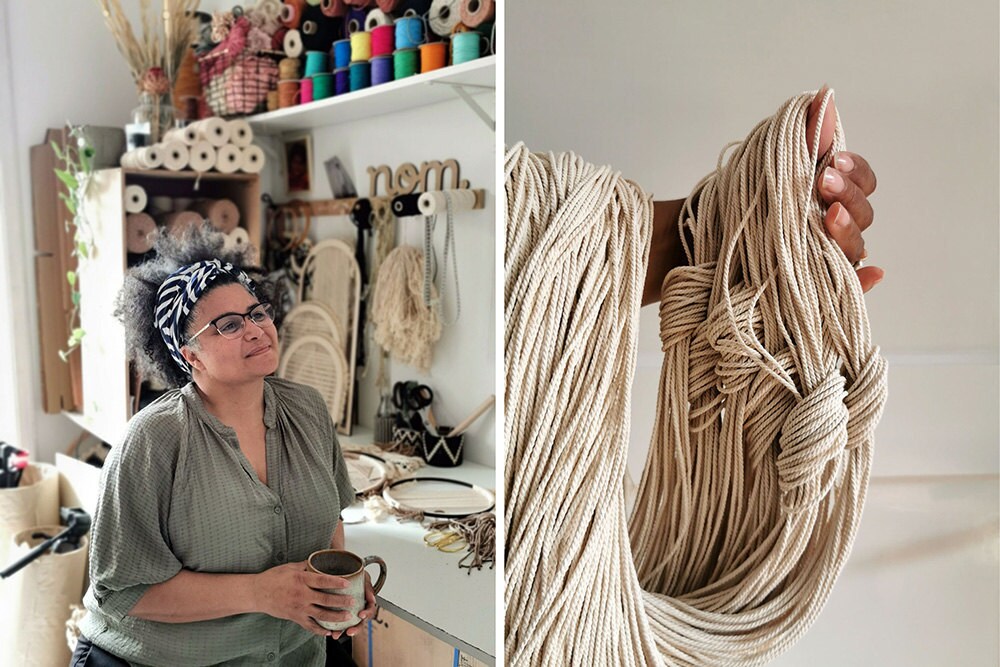 With its precise geometric shapes and shimmering strands of metallic thread, the timeless fiber wall hanging from Studionom creator Nom N.P van Beveren is a testament to trusting your creative compass—a skill she shares with Nicole. "The touch of gold was initially going to be a golden hoop, but I wasn't happy with it," Nom says. "I started looking for another way to add it in and found a beautiful rope. I'm so happy with how it turned out—having the gold cord in the weaving gives the pattern so much more depth and turns it into a real statement piece."
Mix-and-match throw pillows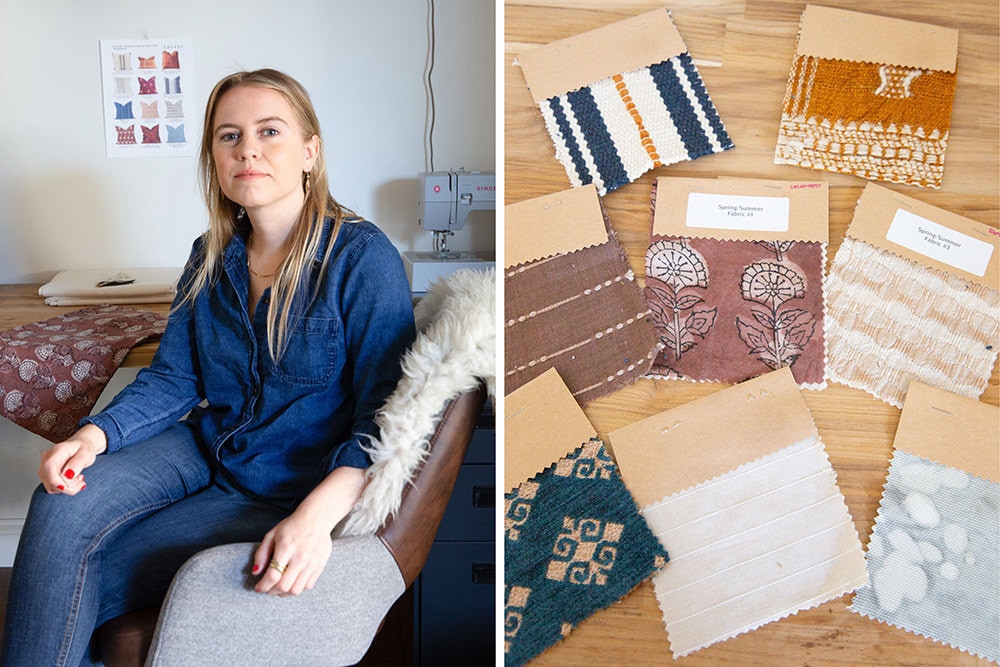 "I loved sourcing the fabrics for this collaboration," says Shop Cocody creator Gillian Walsworth, whose stunning square and lumbar pillows are sewn from vegetable-dyed cottons with textured weavings, contrast stitching, and flashes of fringe to brighten your room and your mood. "With people spending so much time at home, I want them to feel comfortable, relaxed, and joyful," she says. "Something as small as adding pillows on your sofa can make a big impact."
Gilded vases and mugs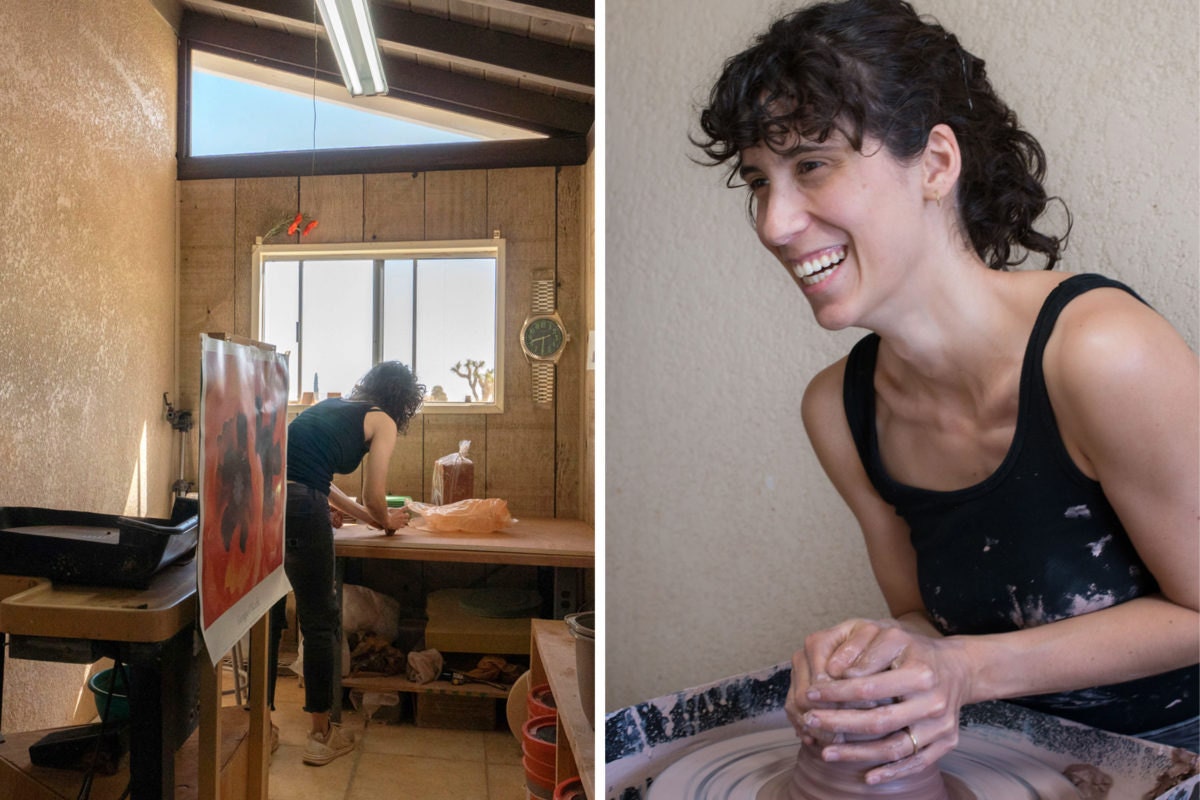 For Zziee Ceramics creator Elizabeth Eisenstein—whose studio is set smack-dab in the middle of the California desert—collaborating with Nicole on gilded pottery that pays homage to their shared home state felt almost second nature. "I loved the inspiration Nicole provided; her vision was so vibrant and textural and I loved her sense of color," Elizabeth says. "Both the ripple vases and the black striped mugs are made with rich, dark clay bodies. I live and work in Joshua Tree, and I can't help but think that my choice of materials is directly impacted by my surroundings."
Necklaces in silver and gold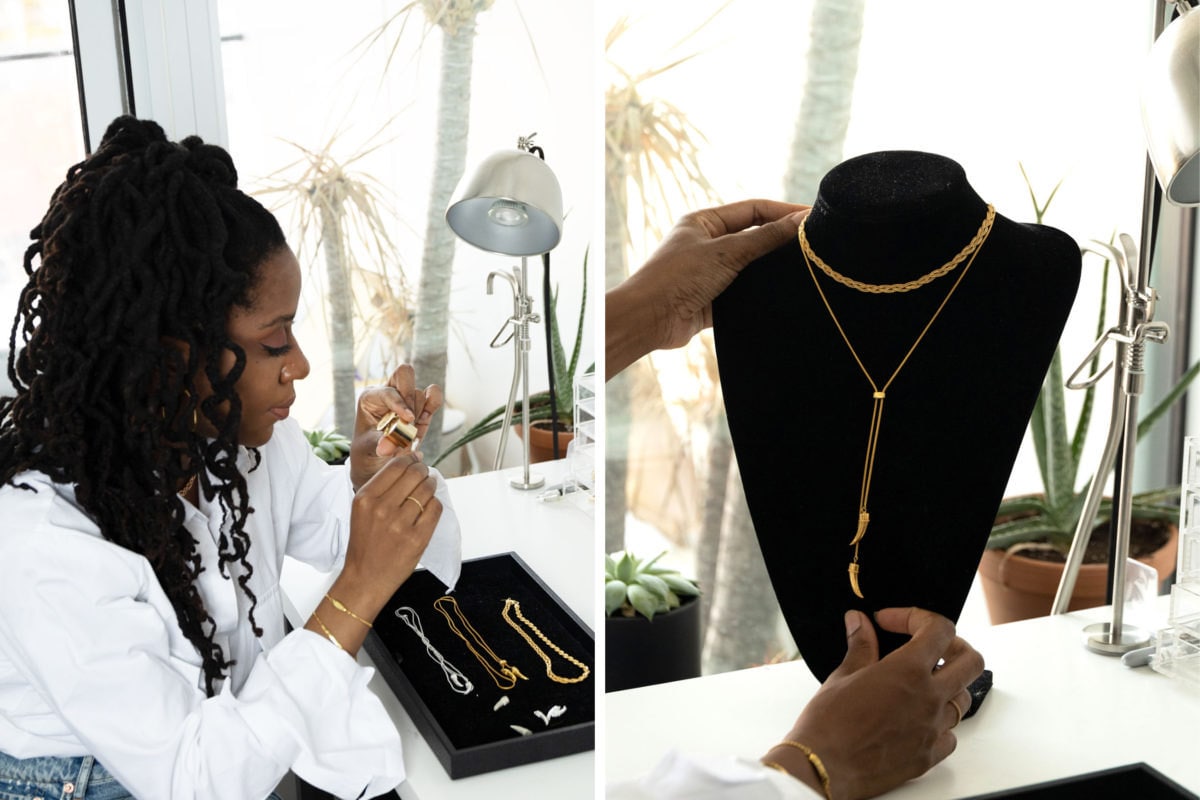 Ask Omi Woods founder Ashley McFarlane about the story behind her sophisticated gold and silver necklaces and she'll tell you they're a cross-continental creation inspired by Nicole's trademark aesthetic and a pair of Maasai warrior horns her friend spotted at an open-air market in Nairobi. "I decided to make them smaller and add them to a bolero style with a more feminine, boho vibe," she says. "Horns represent so much across various cultures: fertility, abundance, strength, and protection. I hope people feel connected to the piece and its symbolism when they wear it. I hope it makes them feel courageous."
…and watch this space for the House of Harlow 1960 holiday drop, coming later this year!
Photographs courtesy of Ren Fuller.
*USD prices may vary day by day due to fluctuations in currency exchange from this seller's listing currency to your browsing currency.