From embroidered pendants to colorful head wraps, meet the hottest jewelry and accessories trends of the season.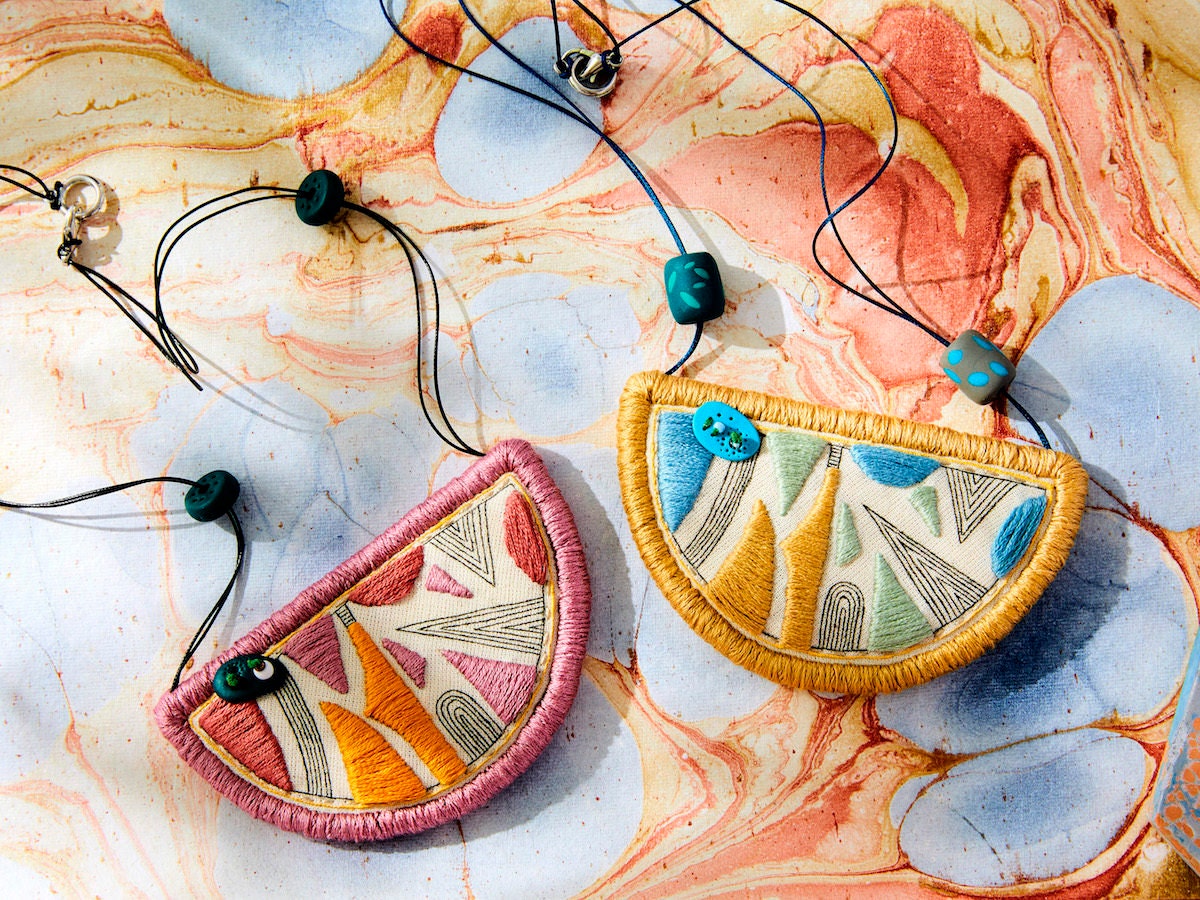 When Etsy Trend Expert—and bona fide accessories addict—Dayna Isom Johnson named
maximalism
as one of the biggest trends to watch for 2019, she was already daydreaming about the implications for her personal style. "I've never been a dainty kind of girl when it comes to
accessories
," admits Dayna. "I always have something chunky on." And this spring, we're taking a page from Dayna's book and embracing the chance to shake off our winter blues with a slew of eye-catching baubles, bags, pins, patches, scrunchies, and scarves. From a more-is-more approach to stacking rings and bracelets (appropriately dubbed an "arm party") to an explosion of playful hair accessories in a rainbow of hues, it's all about having fun with your look. "Don't be afraid to go bold and really let your personality shine," says Dayna. "Mix colors, patterns, and textures, and remember: In this maximalist world, you make the rules."
Read on to discover the five accessories trends you won't want to miss this season.
Hair accessories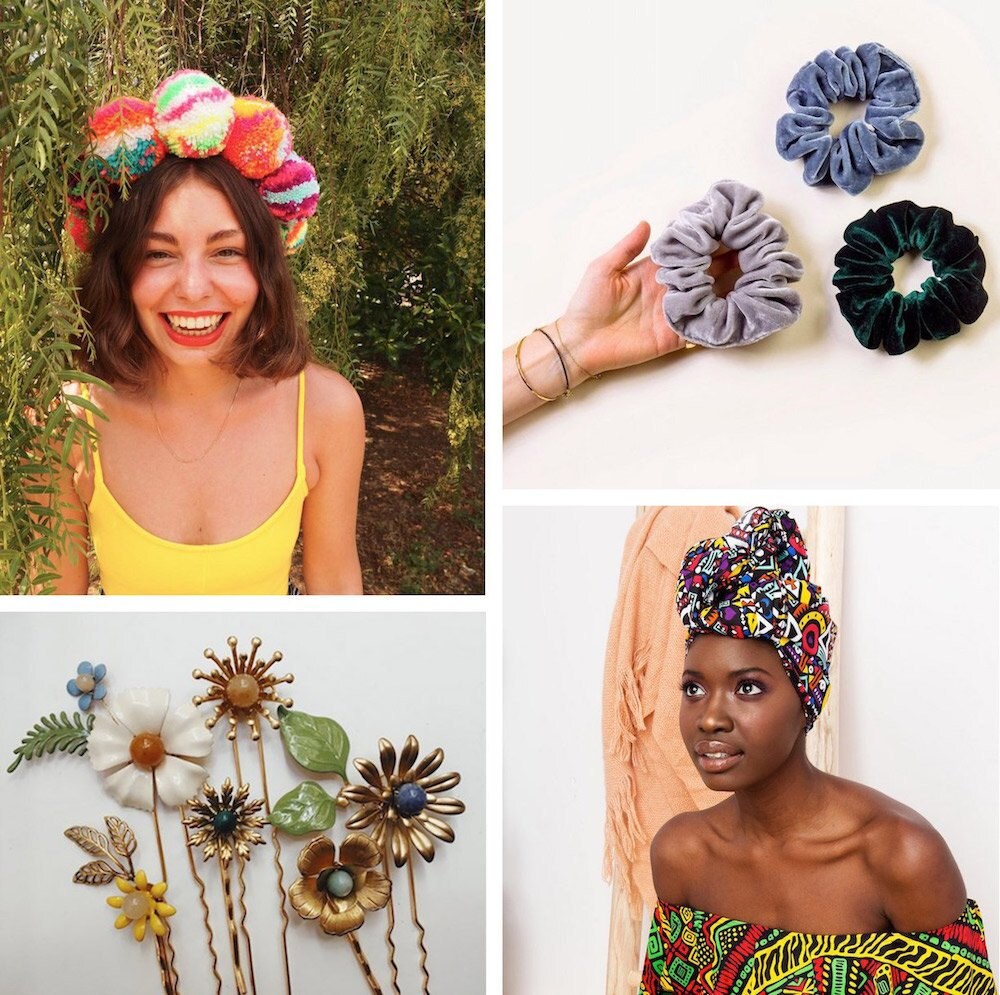 >
"Hair accessories are absolutely
huge
right now," says Dayna. "This '90s-inspired trend is the epitome of fashion meets function." Whether you're looking for a clever way to hide post-workout locks (may we suggest a
velvet scrunchie
, à la a certain
A-list actor at the Oscars
?) or in the market for the perfect statement piece to transform your summer festival getup and hold your hair back while you groove (hello,
prismatic pom-pom headband
), there's a suitable style for every occasion. And don't forget barrettes: "Minimalists can get in on the trend with a single, classic gold clip—or, if you're like me, you can pile on six! It's completely up to you."
Arm parties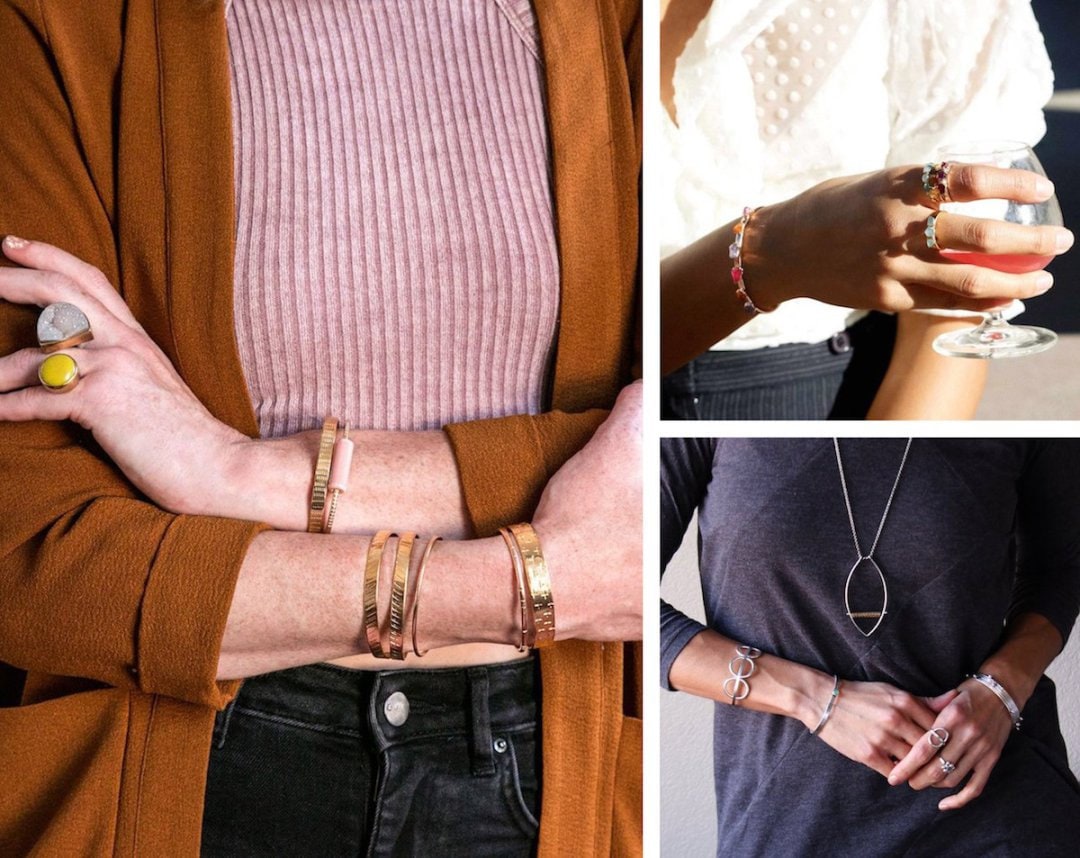 >
Bust out the piñata and ready the confetti—it's the year of the arm party, and everyone's invited. "Arm parties are all about piling on rings and bracelets," says Dayna. Not sure where to dive in? Start simple. "Choose three or four pieces that show off your favorite metals and
stones
, and spread them out across your fingers and wrists in whatever arrangement speaks to you." Keep it monochromatic in gold or silver, combine metals, or incorporate textile, wood, and beaded pieces for a wild, one-of-a-kind mishmash entirely your own. The good news? There's no wrong way to rock this ultra personalized trend—it's
your
party, after all.
Textile jewelry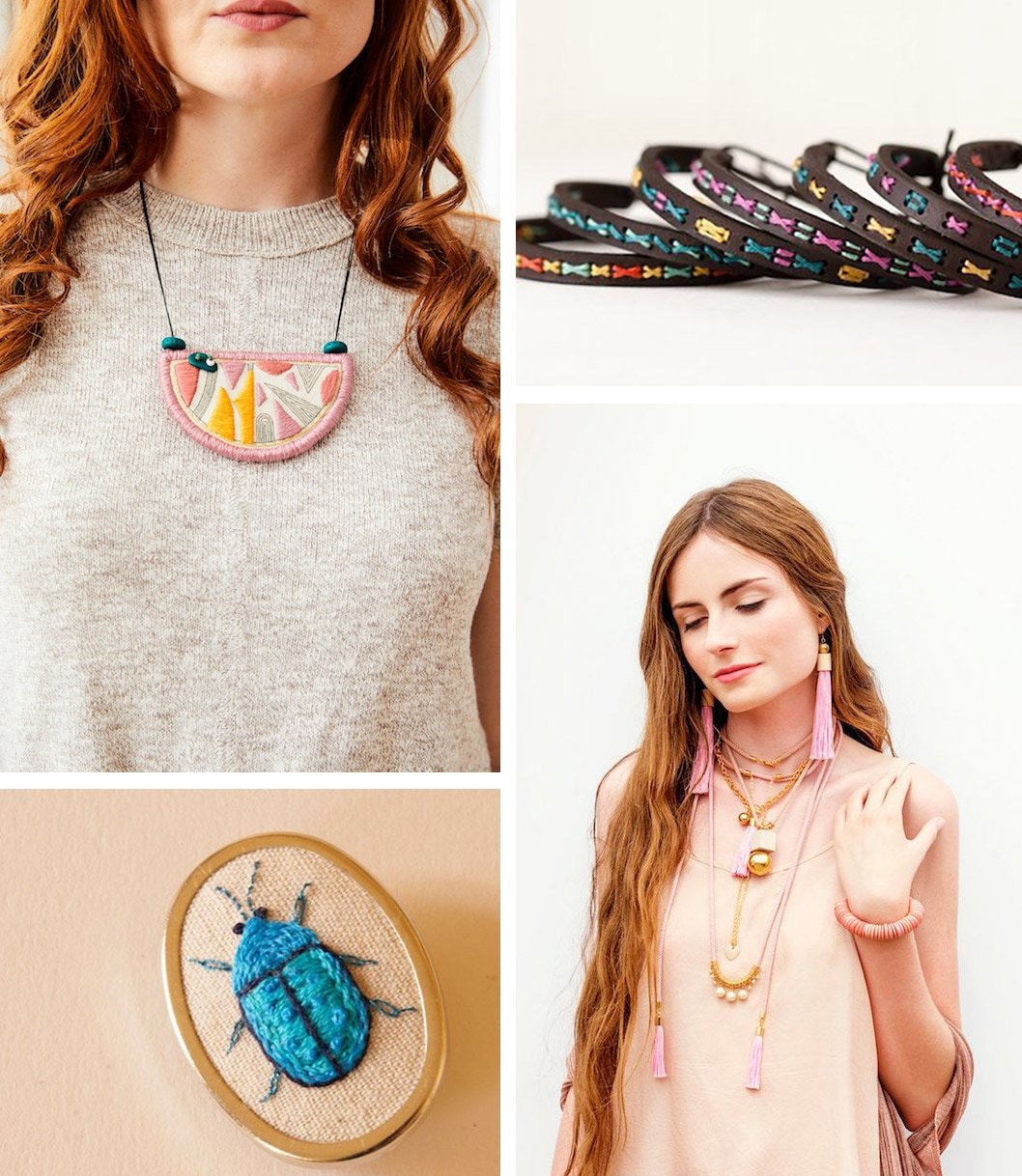 >
We'd never ask her to pick a favorite, but when it comes to her love for jewelry with a textile touch, Dayna can't hold back: "This is the look I'm most excited about for spring," she confesses. "I just love anything embellished!" From a hand-stitched
beetle brooch
that makes bugs look beautiful to customizable
DIY bracelets
ideal for gift giving, these fiber-based pieces bring craftsmanship into the spotlight, celebrating artisan handwork while effortlessly elevating your look. "If you're a jeans and T-shirt kind of gal, you can toss on a bright
embroidered statement necklace
or a pair of deconstructed
tassel earrings
, and between the color and the texture, your outfit is instantly upgraded."
Crystal motifs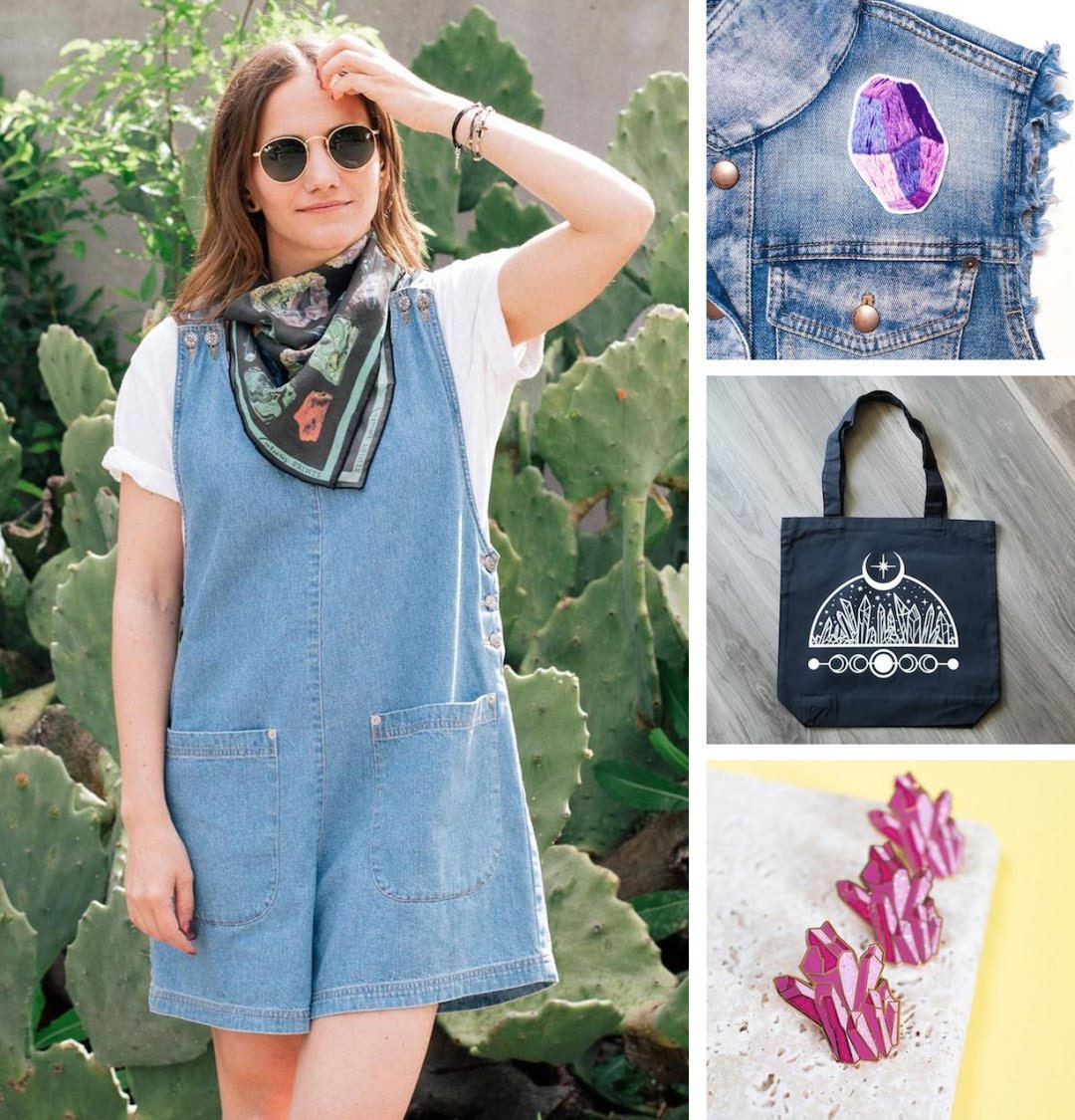 >
Last year, we fell hard for the
colorful gemstone jewelry
trend, and this season everyone's favorite stones are taking the rest of the accessories world by storm. "Gemstone jewelry is still going strong, but now crystal motifs applied to other mediums are starting to pick up steam," explains Dayna. "Personally, I love the design on textiles like a
cotton tote
or
silk scarf
." For a smaller pop of color, consider a
pink enamel pin
with a glittery rose gold finish or an
amethyst
-inspired
sew-on patch
for your trusty denim jacket.
Bucket bags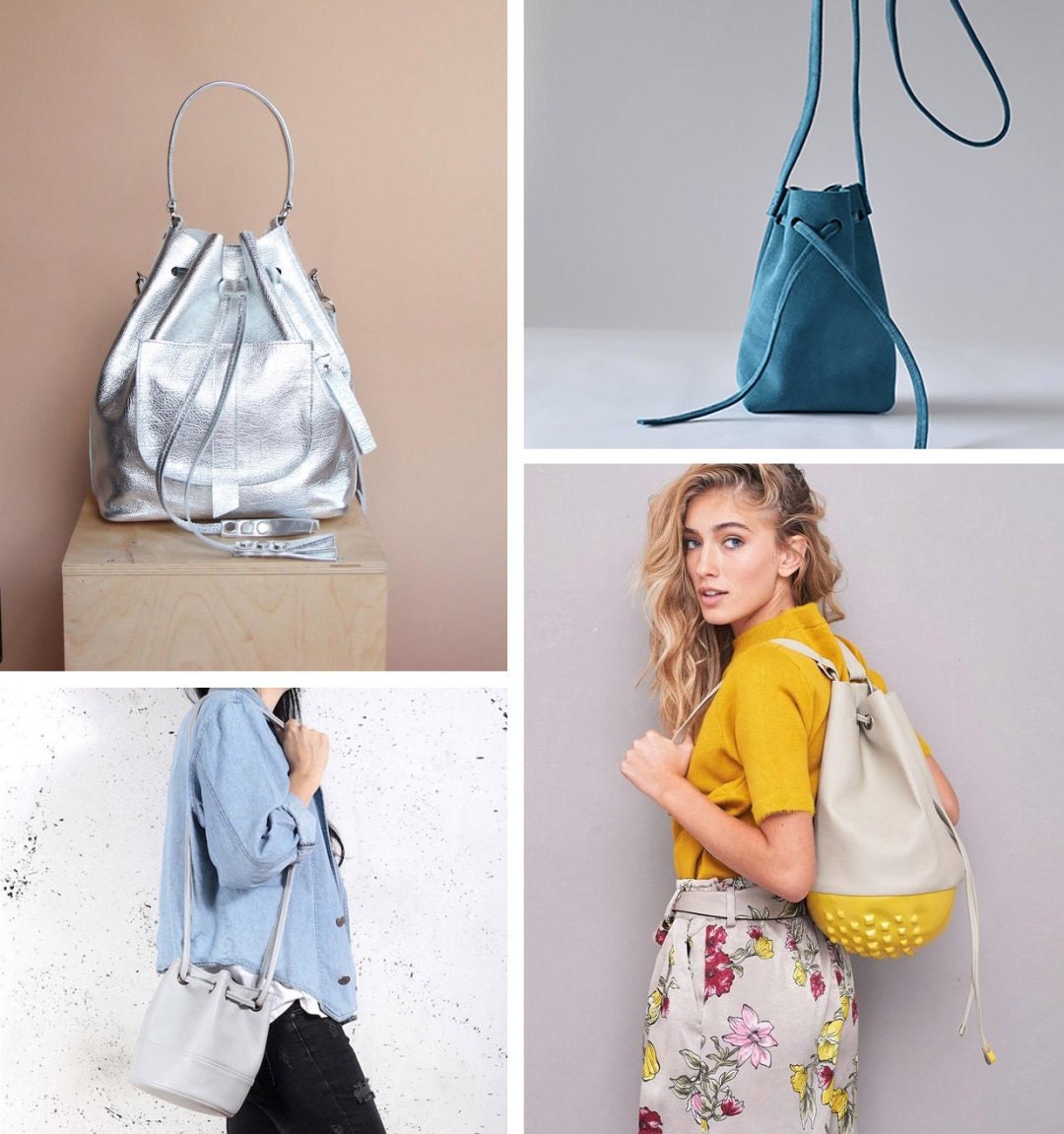 >
The bucket bag has historically been a workhorse—the iconic 1923 Louis Vuitton Noé carryall was specifically designed to fit
five
bottles of champagne—and today's scaled-down versions are equally suited for toting seasonal essentials. "As we move into spring and start spending more time out and about, I like to step up my
bags and purses
game," says Dayna. "Bucket bags are a staple of any handbag wardrobe, but today we're seeing the classic style reinvented with fresh materials and finishes, and popping up in new forms like
backpacks
." Whether you opt to fill yours with car keys and lipstick or the sparkly beverage of your choice, this versatile bag is a must-have.