Upgrade your accessories game in a snap with these six original pieces.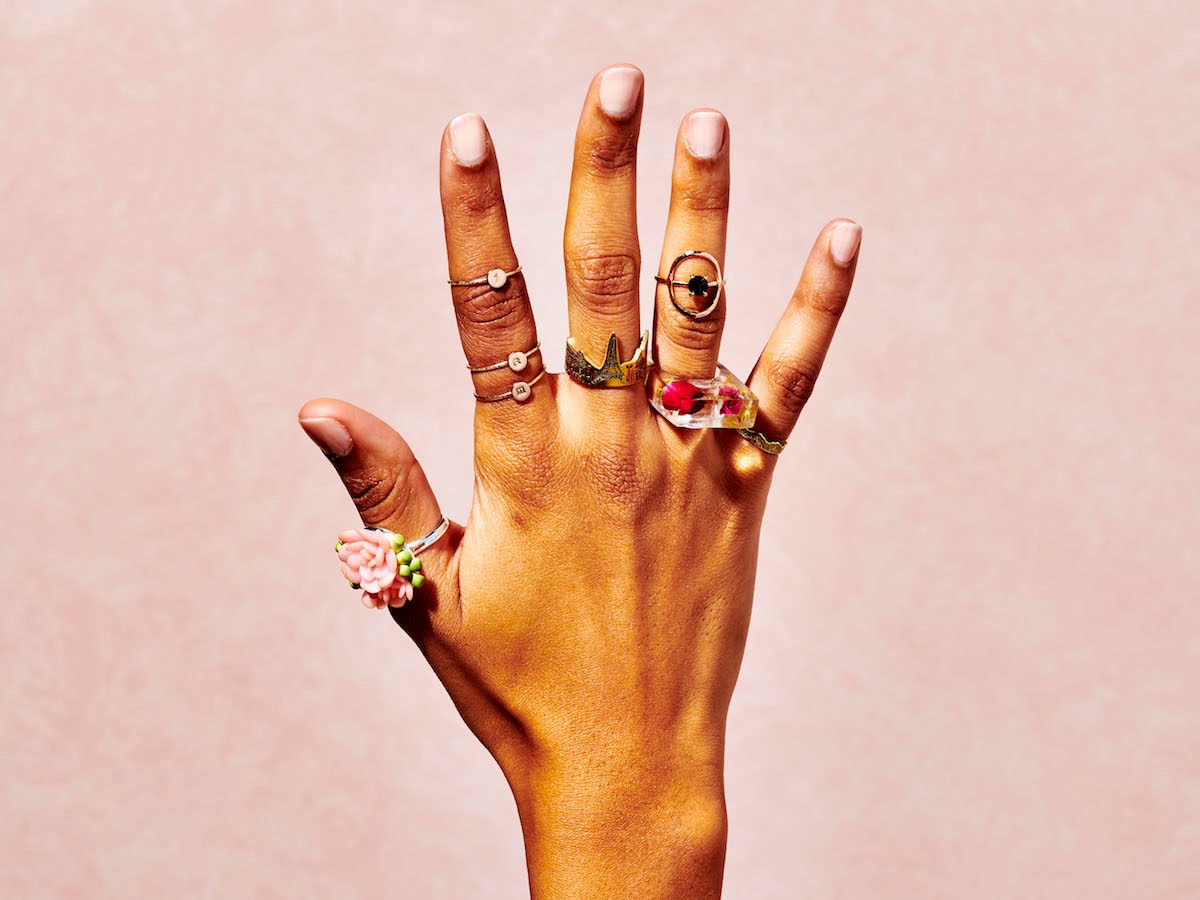 Raise your hand if you could use a pretty piece of jewelry to refresh your look this spring. Just think: Soon the scarves and gloves come off and you'll be free to flaunt those shiny new accessories, so now is the perfect time to treat yourself to a one-of-a-kind, just-your-style ring. You could commission something custom—like a
skyline silhouette
from a favorite city or a stackable set of
initial rings
—or give a stunning stone a try, like an understated (and ultra-chic) 
black spinel
.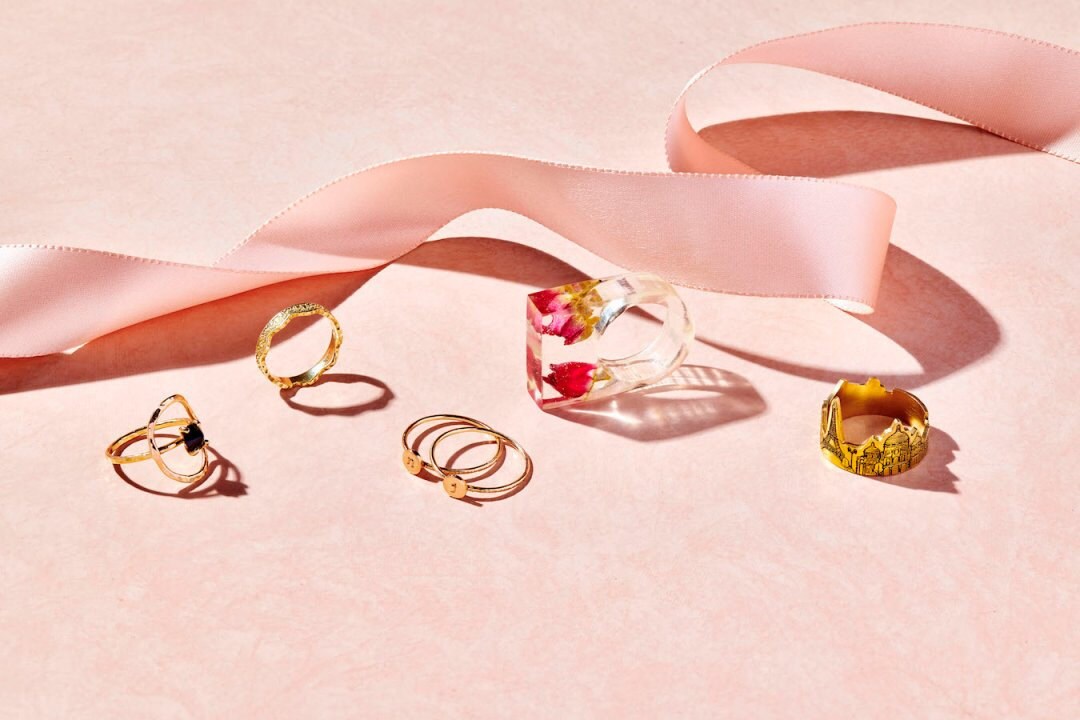 >
Into the mix-and-match aesthetic? A delicate, 
lace-inspired band
has endless potential to layer with the go-tos you already own. And if you're craving something a touch more colorful, a
transparent resin ring
showcasing two tiny rosebuds might do the trick, or opt for the ultimate wearable botanical: a perennially pink polymer clay
succulent
.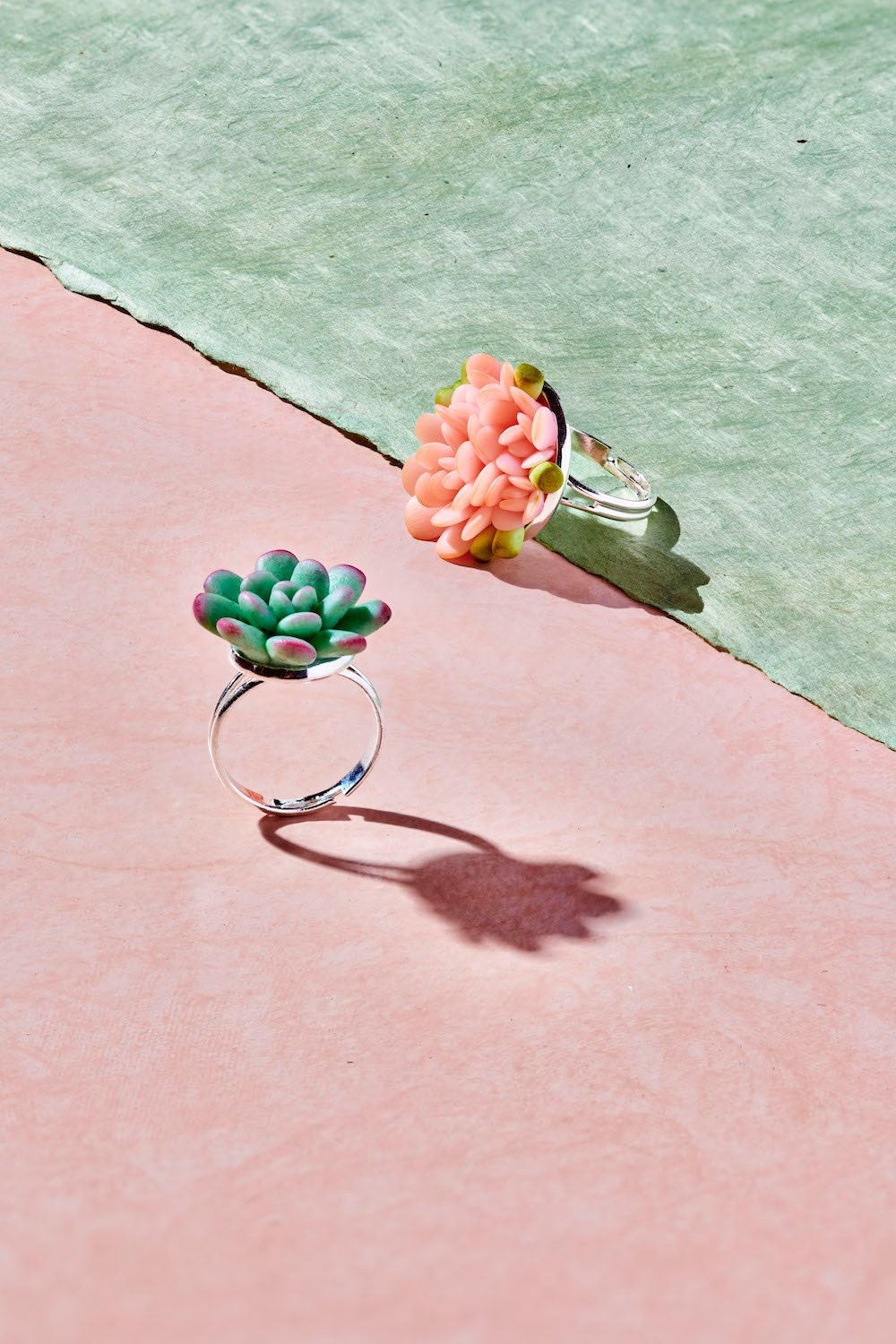 >
See you on the sunny side!