From daisy-splashed mugs and plates stamped with petals to pretty planters and botanical prints, Etsy fans can't get enough of these natural wonders.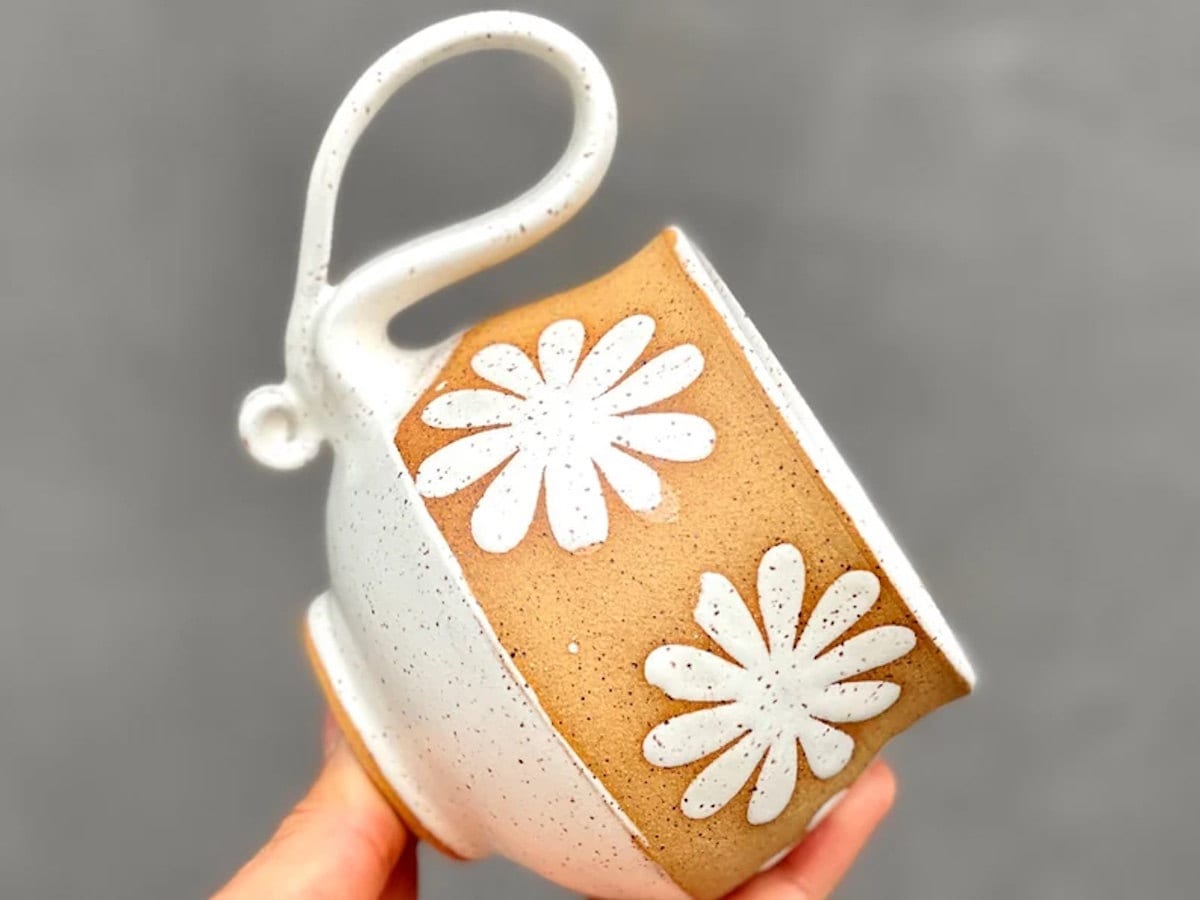 Bring on the blossoms! Lately, nature-inspired finds have been cropping up all over our Instagram, Facebook, and TikTok feeds, generating major likes from the Etsy community around the world. From elegant leaf motifs and sunshiny textiles to practical picks for all your spring planting, it's a veritable garden party—just in time for Earth Month. Read on to discover some of the outdoorsy designs delighting shoppers on social, and get ready to hop on the greenery train. All aboard!
A hanging plant hammock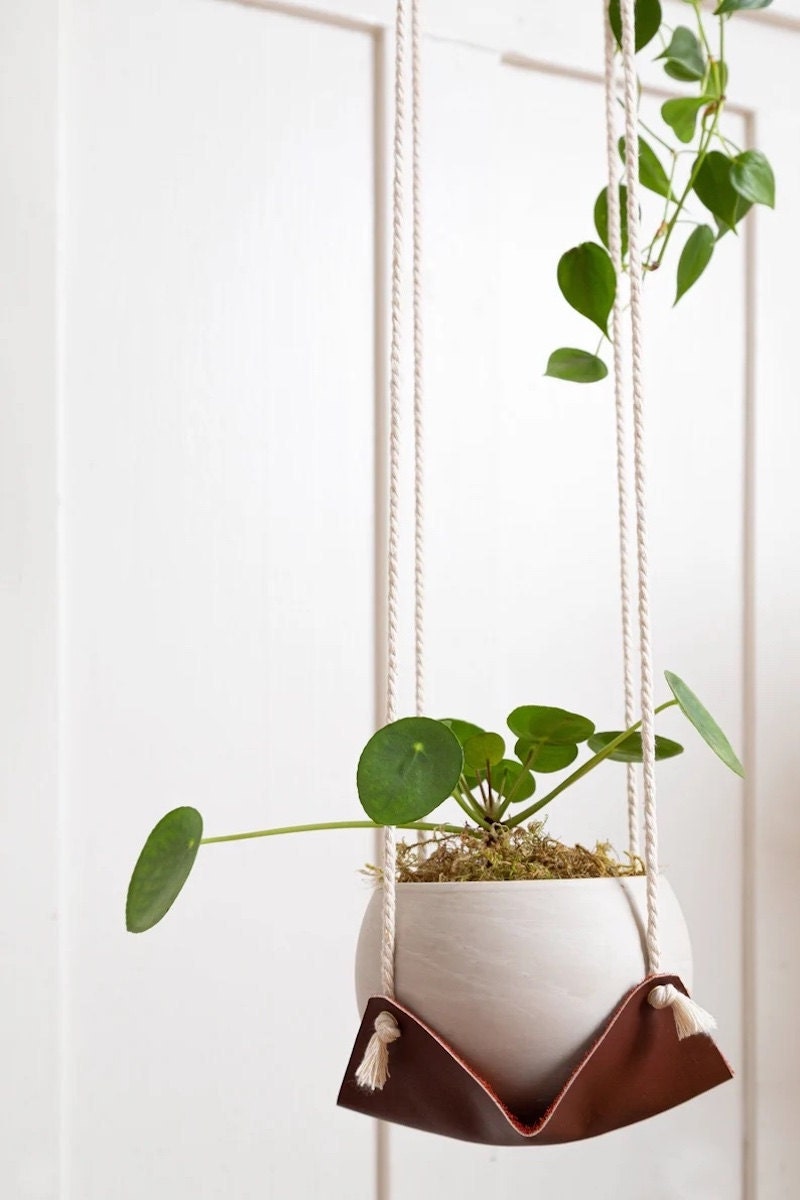 SHOP: Hanging rope and leather plant hammock from Keyaiira, from $60
Just call it a modern take on macramé. This two-tiered plant hanger, crafted from a chic combo of cotton rope and supple leather, is striking in its understated simplicity—providing the perfect backdrop for your prized plant babies.
A charming ceramic mug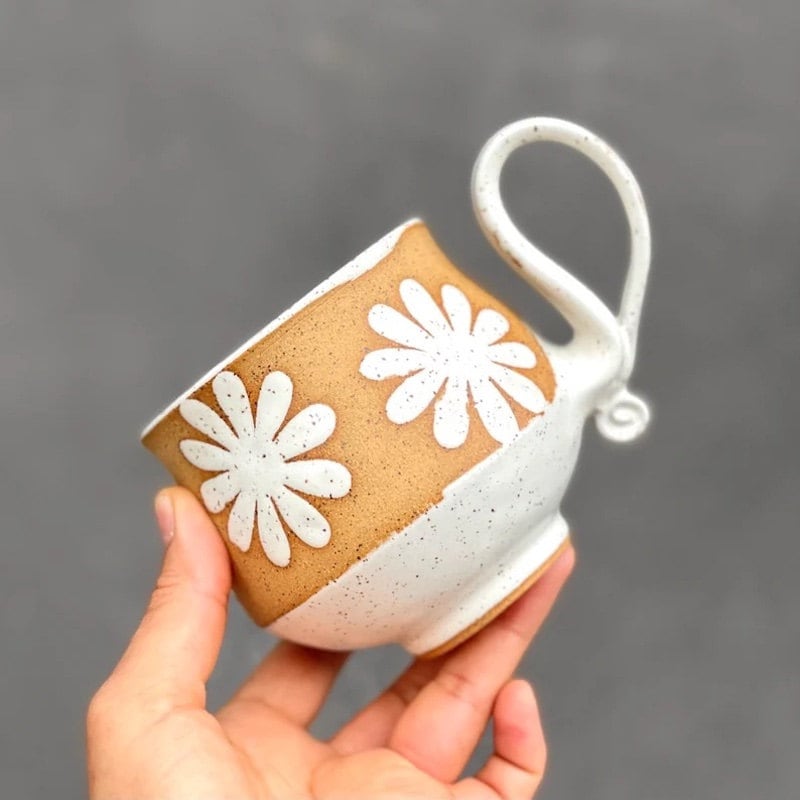 SHOP: White daisy ceramic mug from Bilyana Art Ceramic, $48
Everything's coming up…daisies! With a coffee mug this cute (peep the whimsical handle!) you'll be looking for any excuse to up your caffeine quota.
A mini ring dish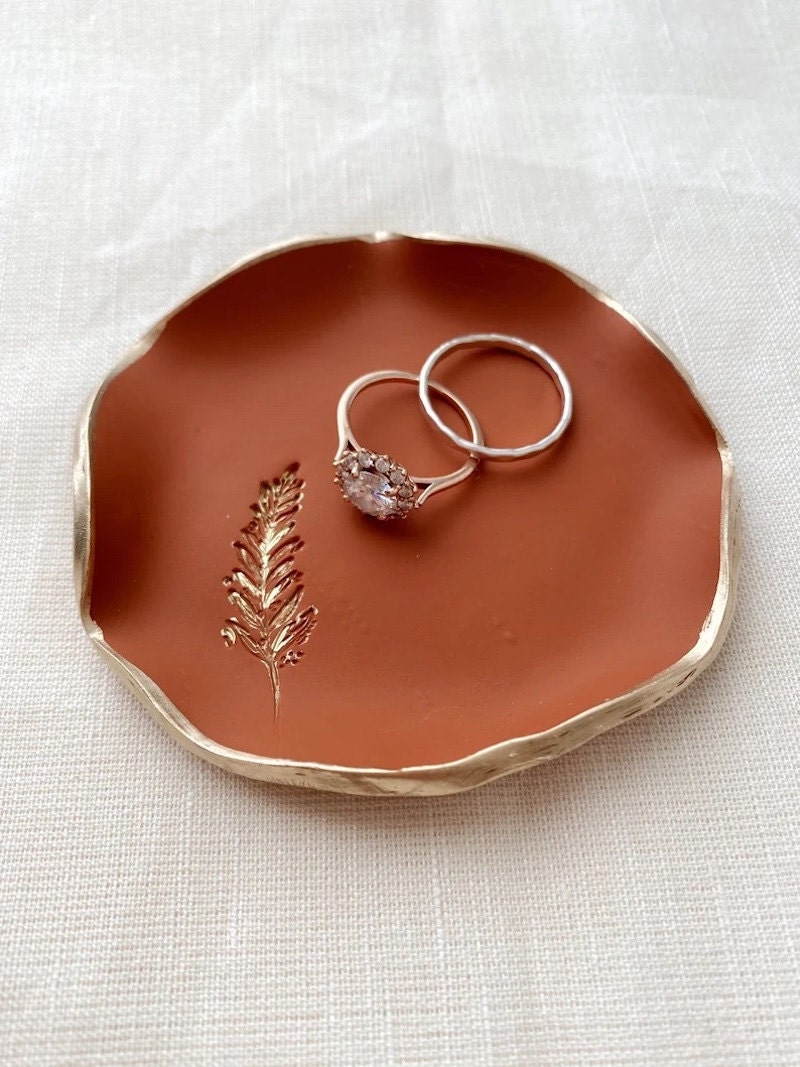 SHOP: Polymer clay ring dish from Copper & Clay, $15
The natural terracotta hue of this polymer clay ring dish feels about as authentically earthy as you can get—and the delicate fern etching, offset in liquid gold paint, adds a dazzling finishing detail.
Amber linen curtains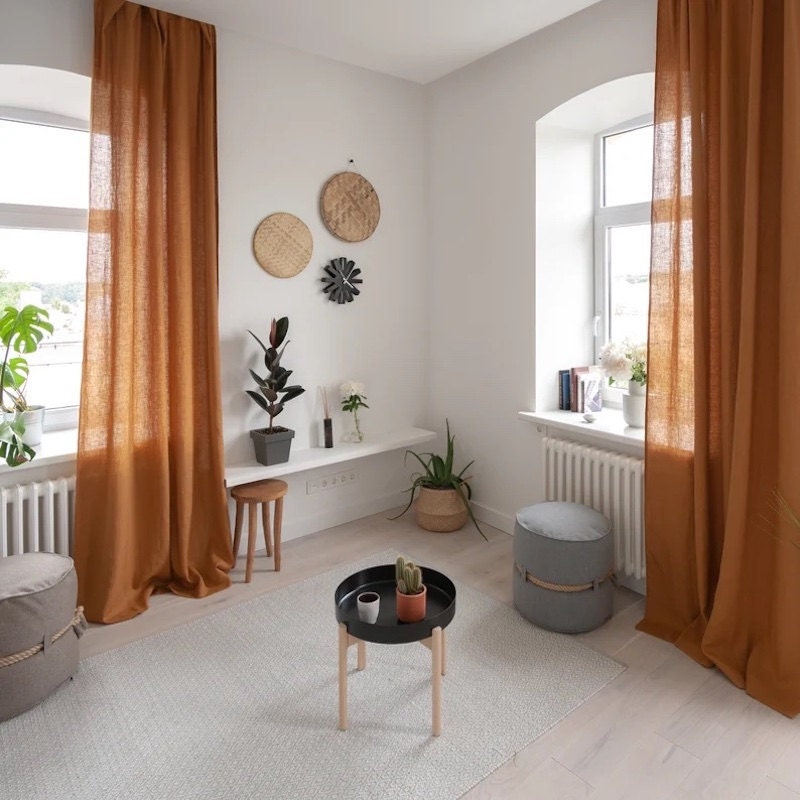 SHOP: Amber floor-length linen curtains from Sand Snow Linen, from $74
It's hard to decide what we love more: the warm, saturated shade of these luxe floor-length linen curtains, or their minimalist, made-for-the-gram styling featuring crisp white walls and house plants galore. Lucky for all of us, you don't have to choose—just sit back and let the sunshine in.
A floating gold plant shelf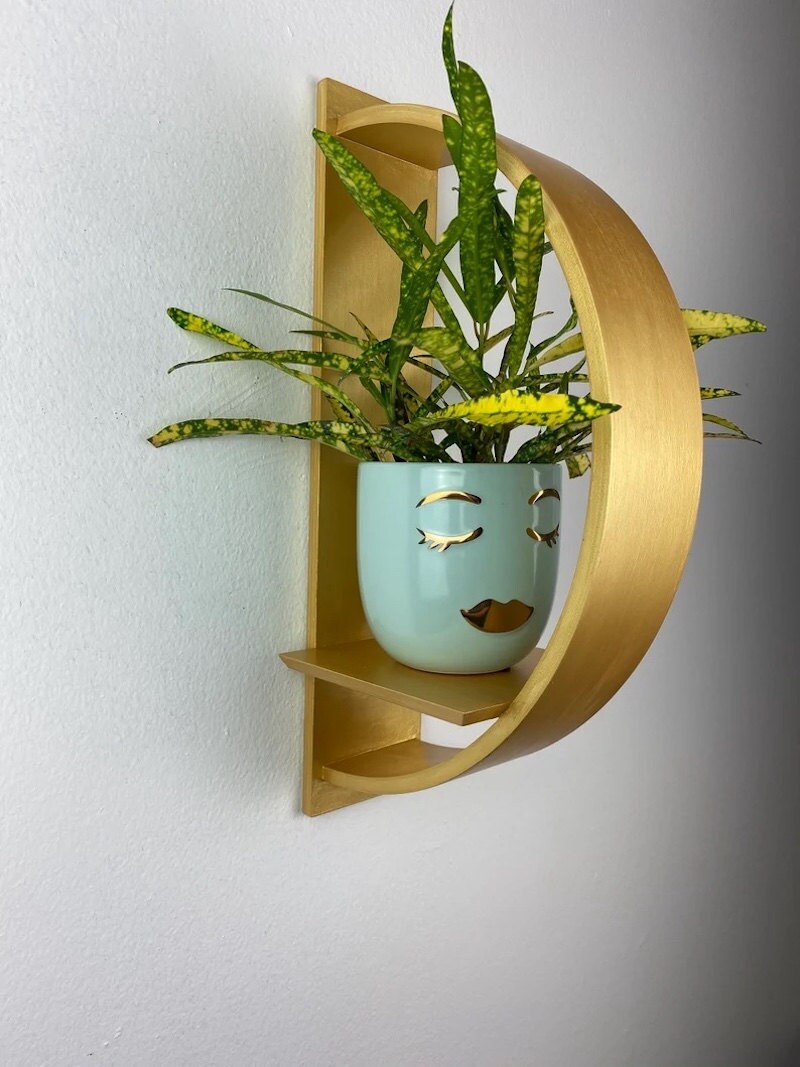 SHOP: Gold metallic wall plant shelf from HKN Design, $120
What can we say? We love decor with a purpose—and this geometric wall-mounted shelf was specifically designed to display a petite potted plant. Toss in some shimmery gold paint and we're sold!
A pale pastel plate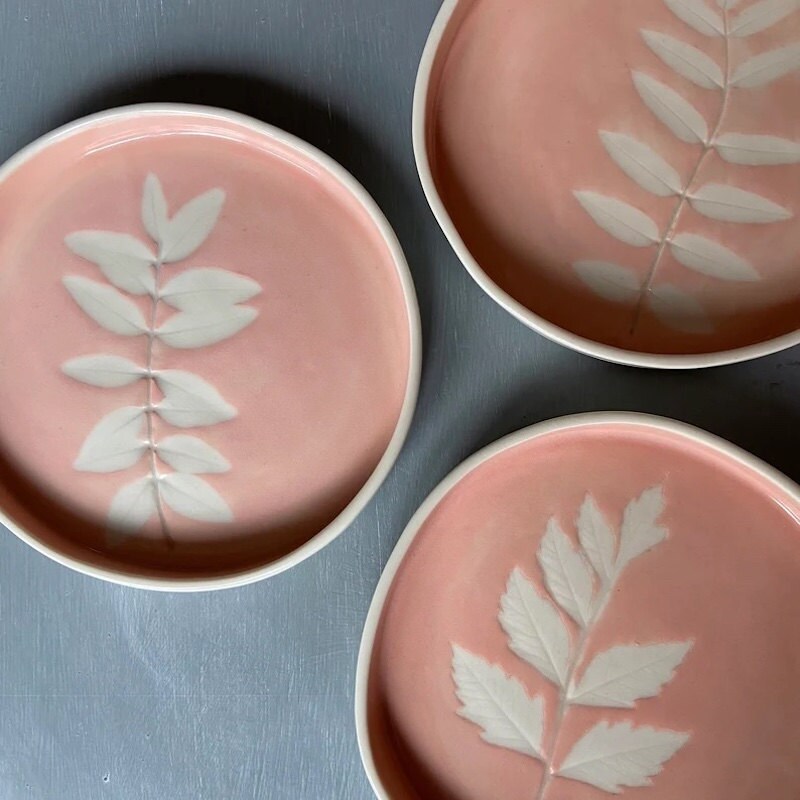 SHOP: Pale pink ceramic dish from Jade Gallup Studio, $48
To make this beautiful blush pink ceramic dish, the UK-based seller hand-rolls a real-life leaf into a sheet of clay before painting over it and gently plucking out the plant. Just check out this ultra-mesmerizing Insta process video to watch the magic unfold.
A printable botanical gallery wall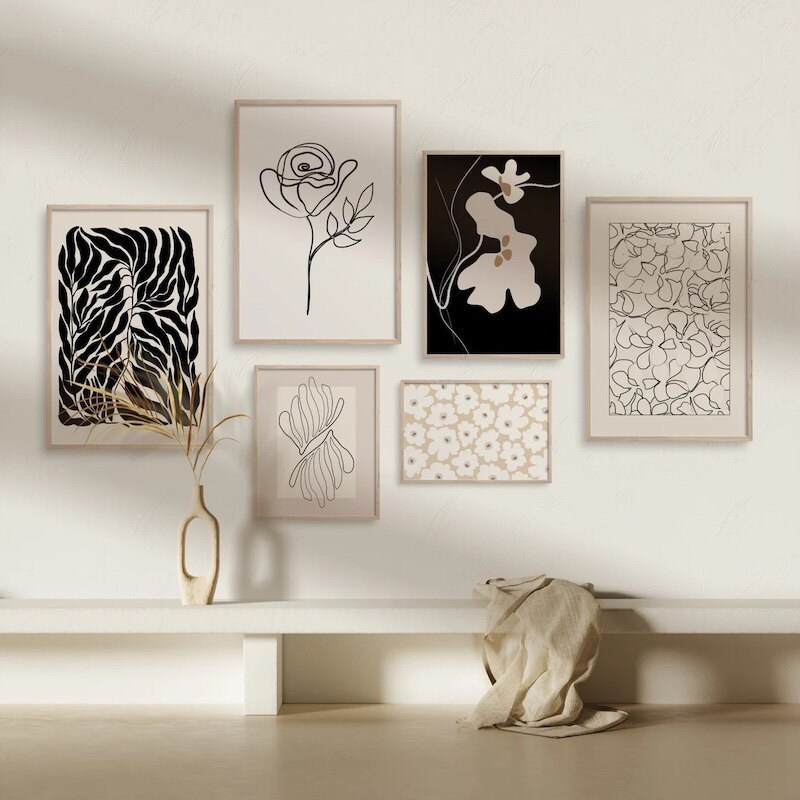 SHOP: Downloadable botanical six-print set from The Print Republic, $26
Take the stress out of gallery wall wrangling and add instant interest to any space with this pre-curated, print-and-frame set of six botanical illustrations in goes-with-anything neutrals. Bring the outdoors in, indeed!