by Jackie Buddie
See why these stunning sets are this season's ultimate form of self-expression.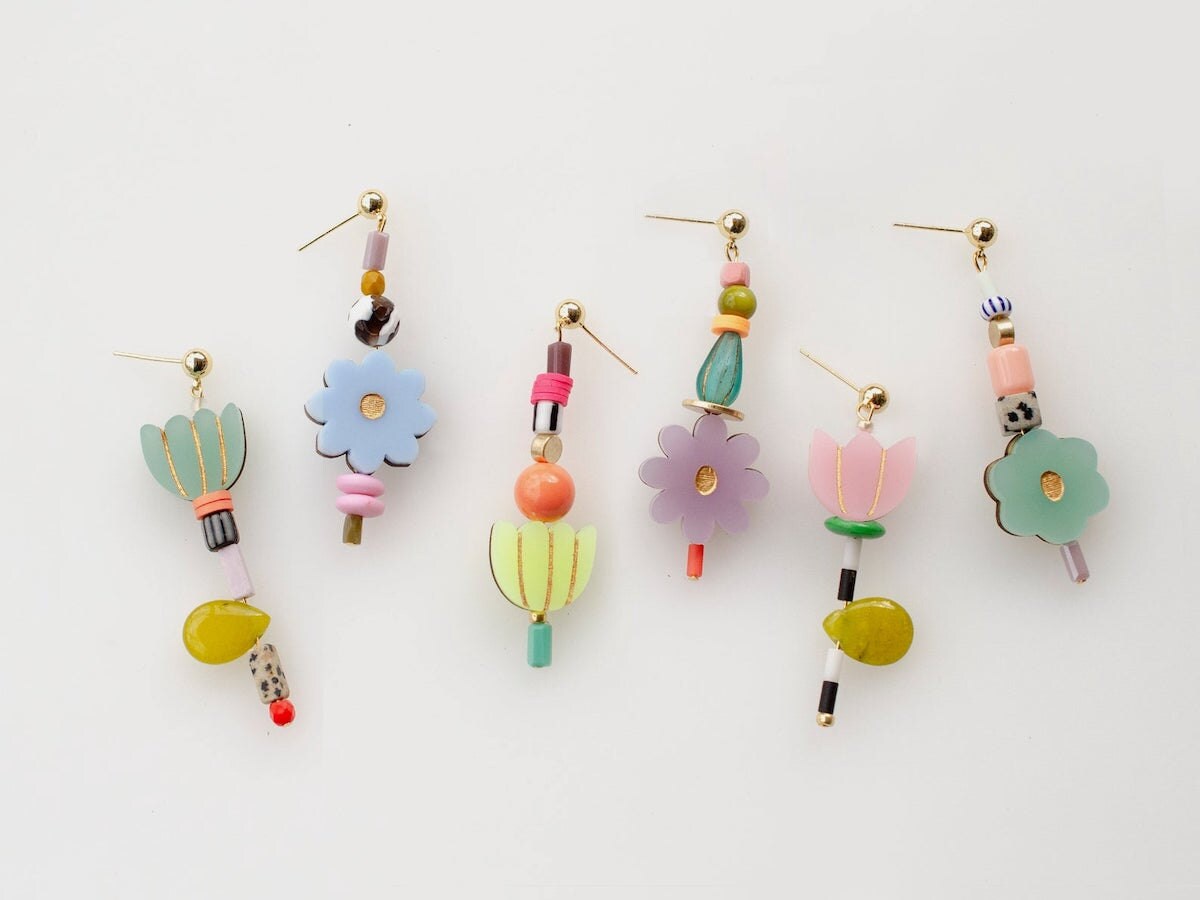 Now that the days are growing longer and brighter we have to admit: after a year without much dressing up, there's something extra-enticing about expressing ourselves with some new spring earrings. Sure, we've all got that one signature statement pair that's become our Zoom-friendly go-to, but the thought of stepping out into the sunshine in a fresh set of face-framing pretties is enough to make any of us giddy for another season of outdoor frolicking. From dazzling danglers to cheerful mix-and-match designs, here are six exciting styles perfect for bringing that big, beautiful personality out of cold-weather hibernation.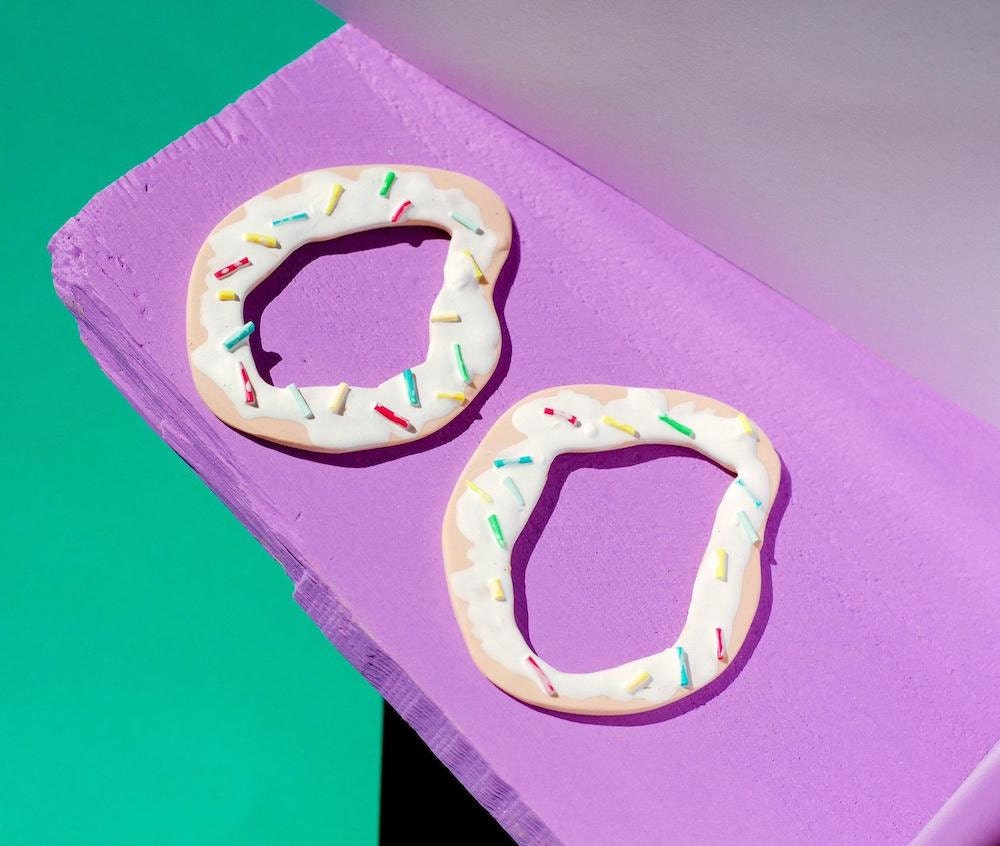 What's more satisfying than savoring a sweet treat outside on a warm spring day? How about showing off your great taste (and playful spirit) with a pair of oversized clay posts shaped like magnificent, melty donuts—complete with rainbow sprinkles?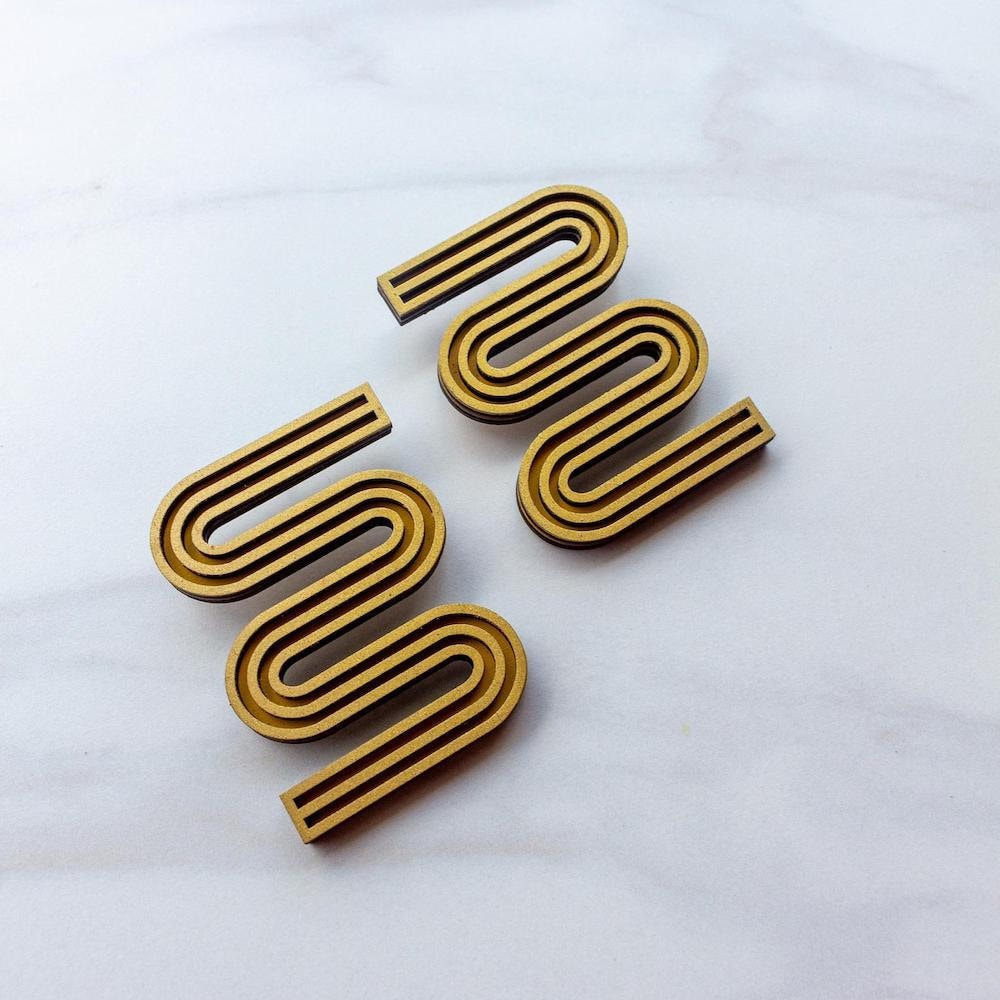 With their ultra-mod aesthetic and bold gold finish, these wavy wooden danglers boast undeniable curve appeal that's somehow both striking and soothing to behold—perfect for today's style maven on-the-go.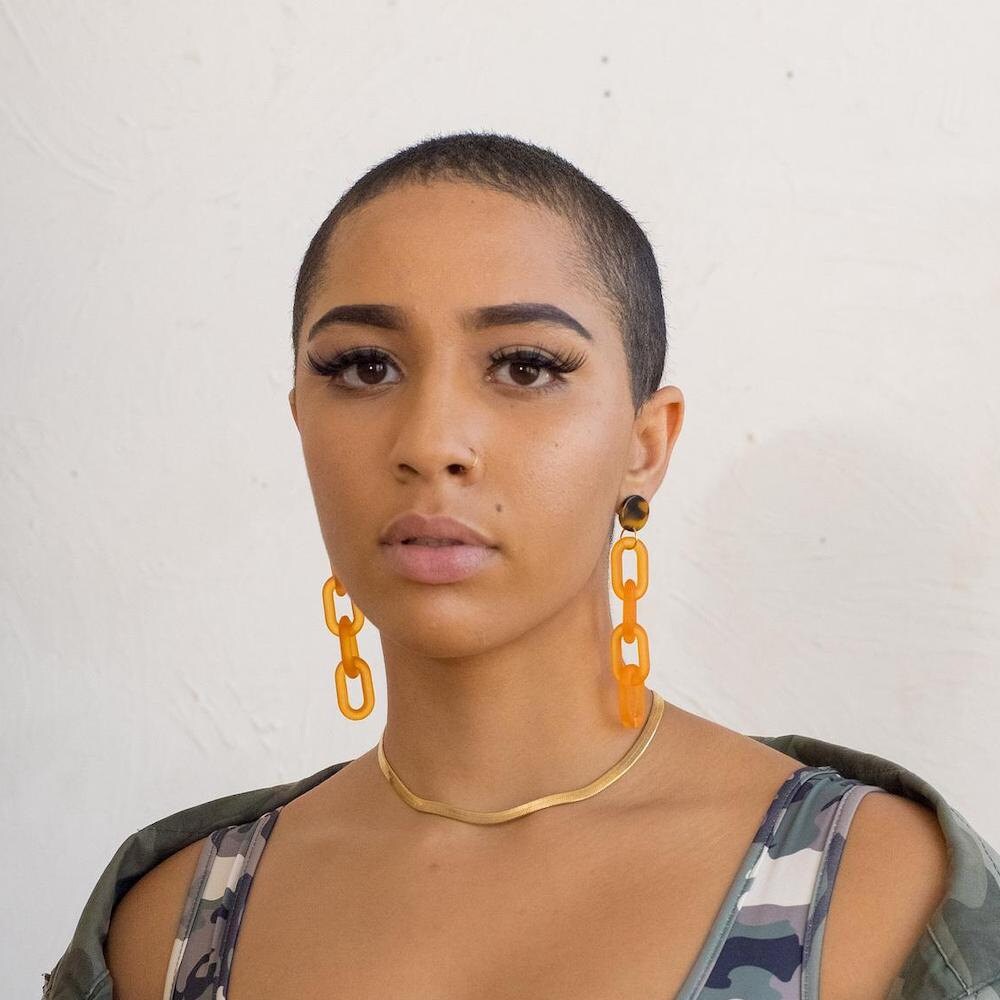 Available in three lively neon shades, these '90s-inspired acrylic chains hang dramatically along the neckline but are still surprisingly swingy and lightweight. 
Shop more acrylic drop earrings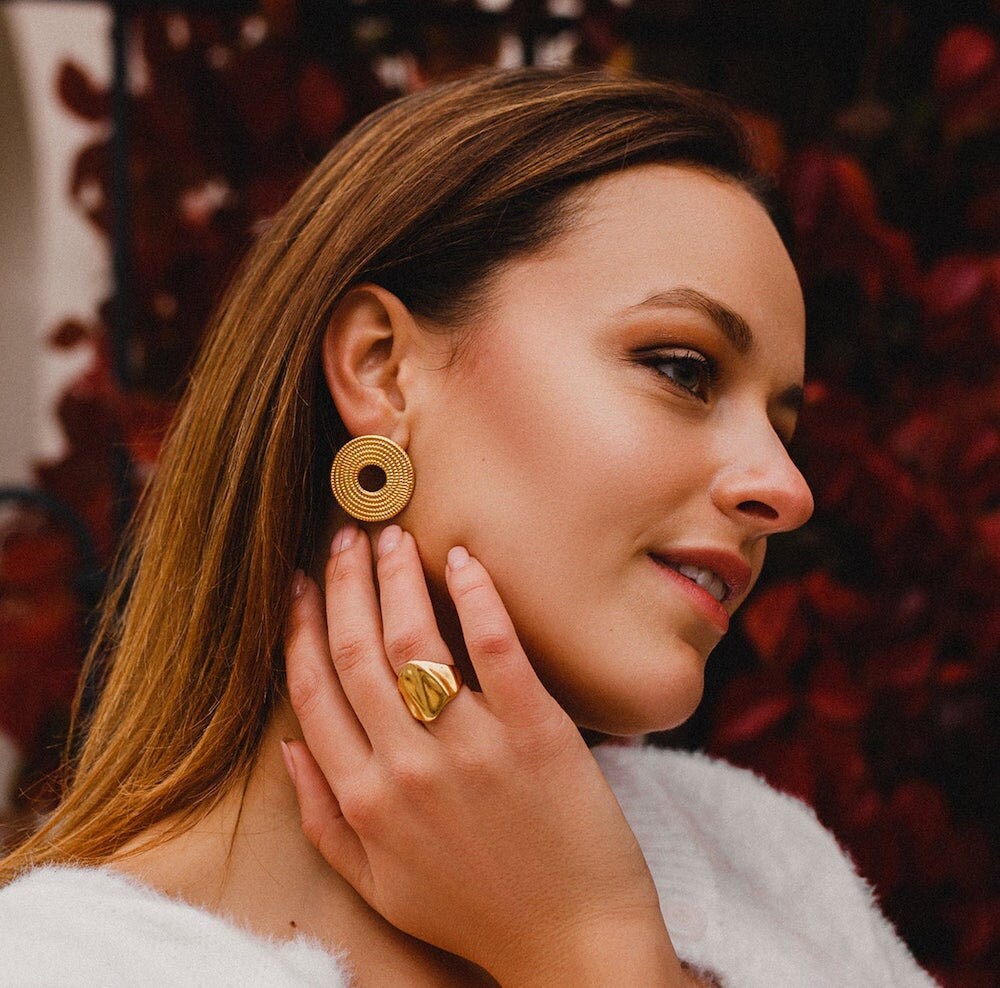 Give your everyday earrings a fashionable twist with this pair of gorgeous gold discs, which dial up the drama on the classic circle stud and add a chic ripple effect that wows from a distance.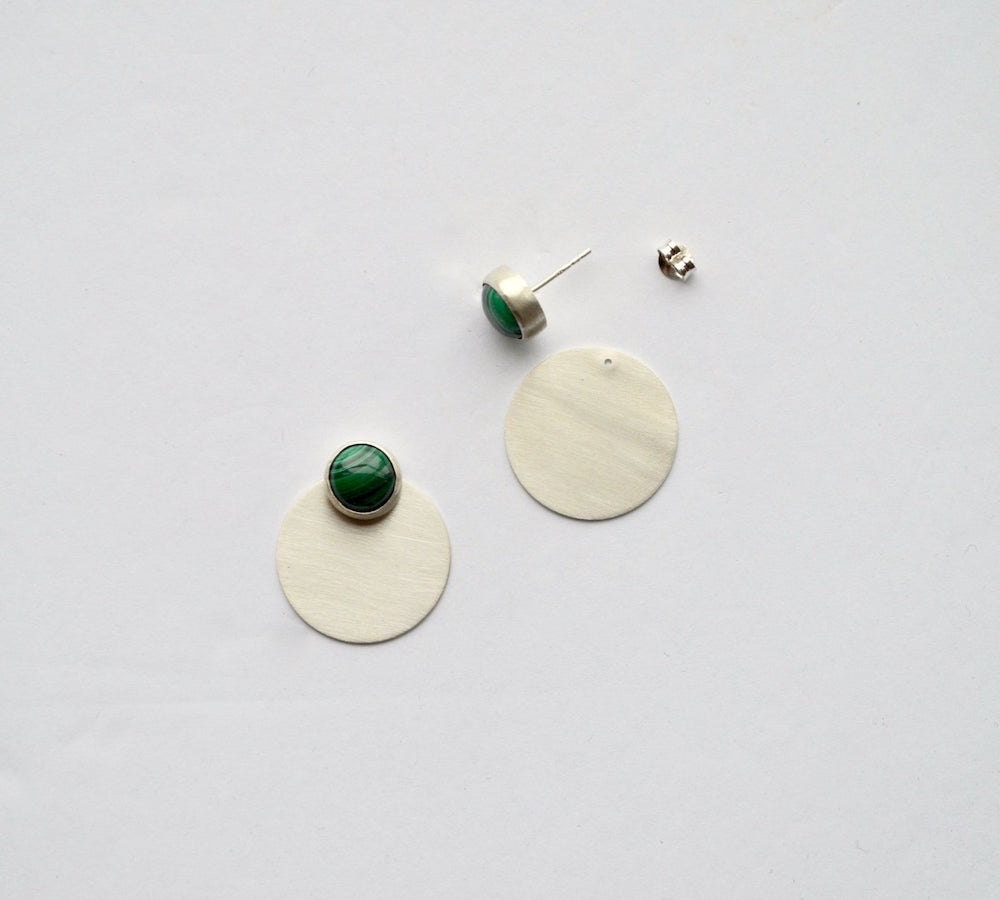 These versatile silver beauties do double duty as both eye-catching ear jackets and glimmering green posts, easily dressing you up or down for the busy day ahead.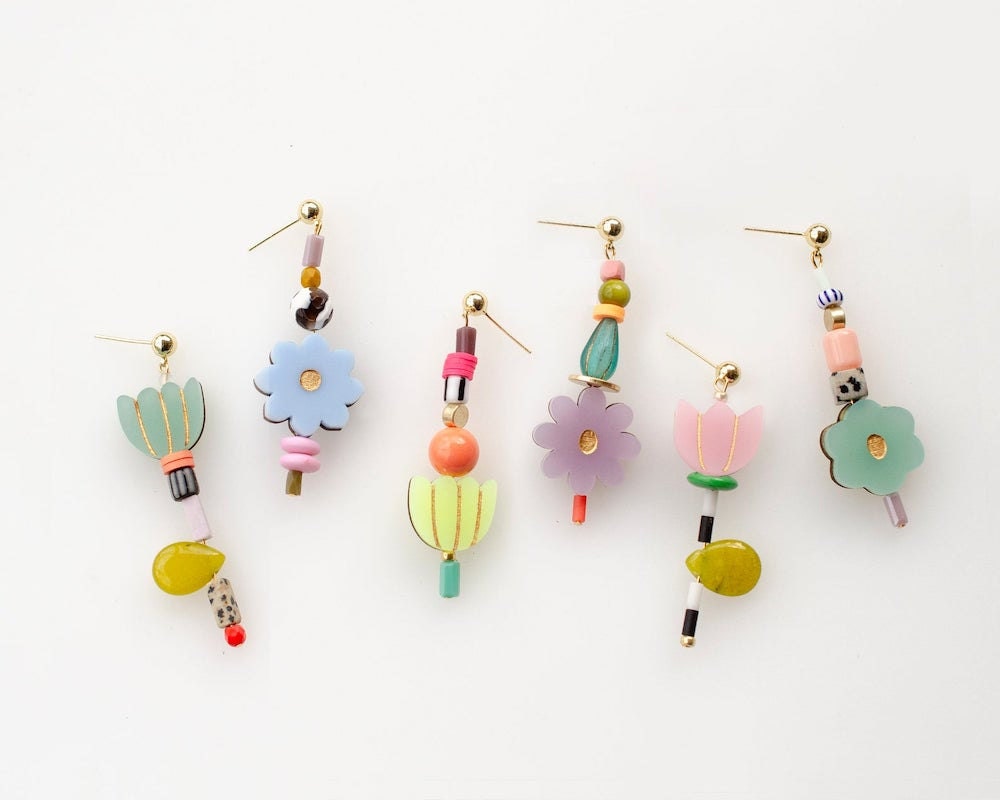 Why choose between blue blossoms and pink tulips when you can dangle one of each from your lobes? These colorful beaded blooms allow you to pick your own pair of charmingly mismatched florals.