by Katie Hawley
Everything you need to keep the good times going as the seasons change.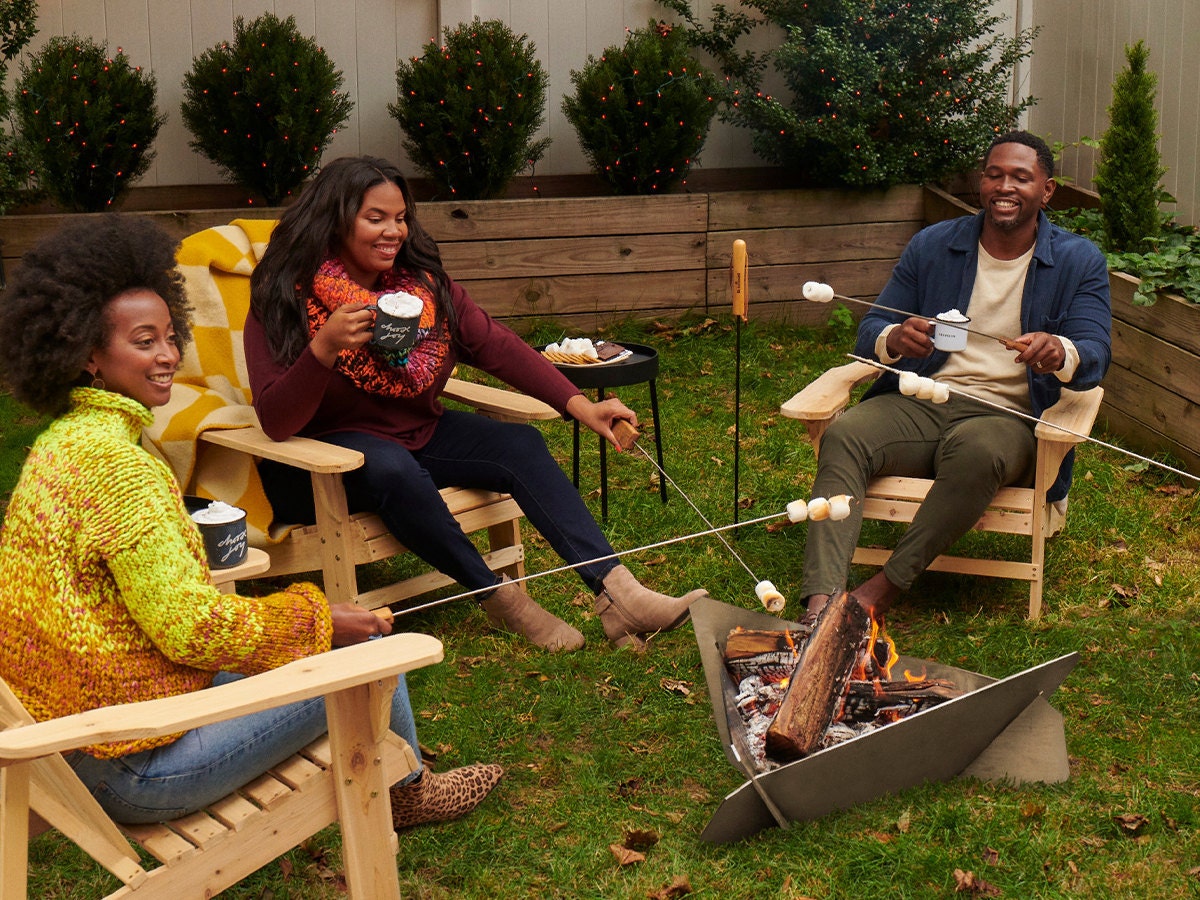 One bright spot in a year full of ups and downs? A renewed appreciation for the outdoors, and for time spent safely alfresco with loved ones—masked, merry, and (still!) making memories. If the arrival of shorter days and cooler nights has you worried about the future of your socially distanced shindigs, never fear! With a few extra layers and a little creativity, you can keep the fresh-air fun going throughout the fall. Read on for a dose of outdoor entertaining inspo and we'll meet you by the bonfire.
Set the scene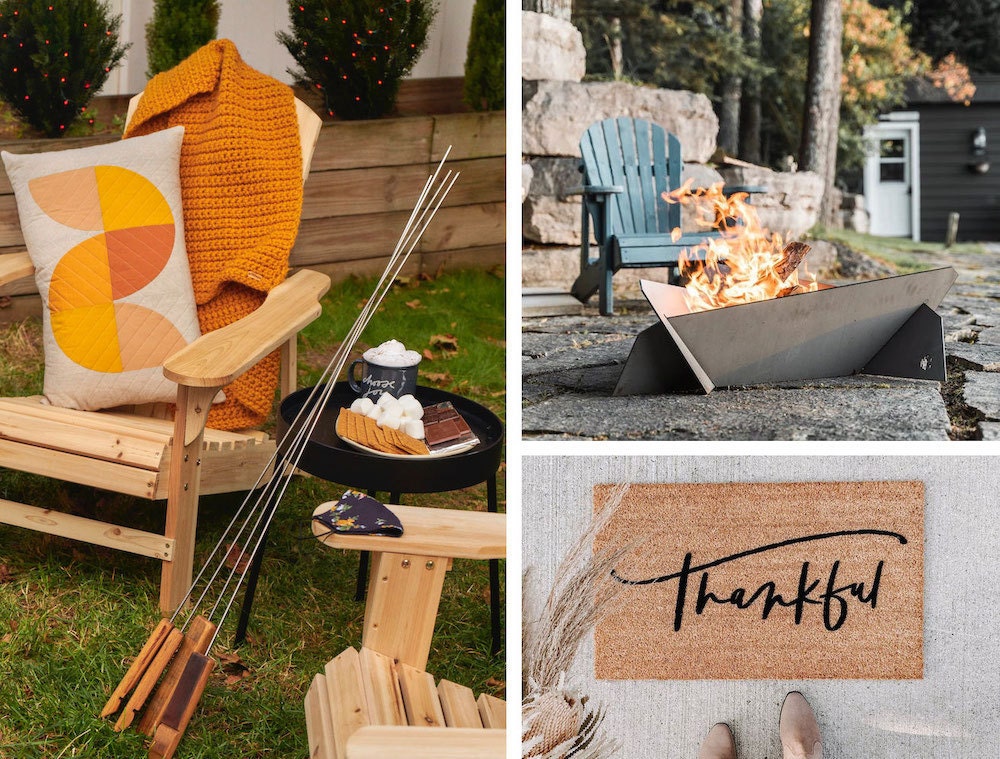 When the sun dips below the horizon and a chill fills the evening air, gathering 'round an outdoor fire pit keeps everyone feeling warm and toasty—especially when they're armed with a piping hot mug of cocoa, a handmade marshmallow roasting stick, and an extra-cozy knit throw. Now grab the graham crackers and don't be shy—they call them s'mores for a reason.
Dress the part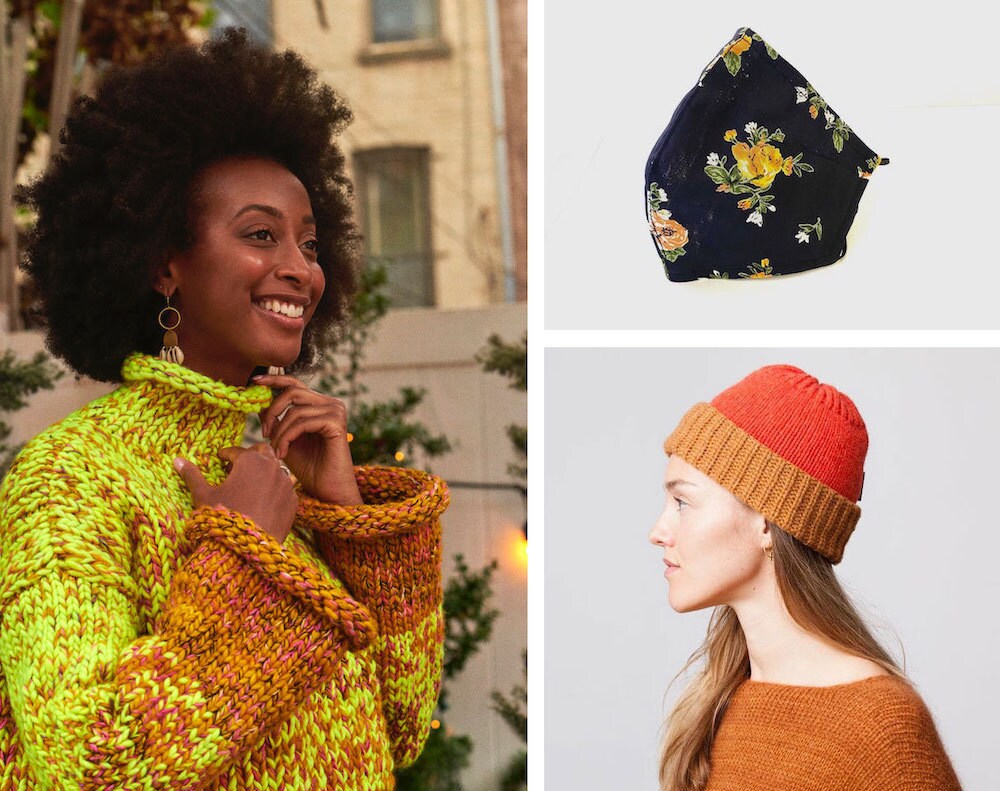 The secret to a successful all-weather wardrobe? Layers, layers, and more layers. Start with a chunky wool sweater in your choice of cheerful autumn hues (bonus points for a turtleneck!), and pile on the scarves and jackets as the forecast requires. Top off your look with a stylish two-tone beanie, and last but certainly not least, a cute and coordinated mask.