Who says kids have all the fun? Feed your creativity with outdoorsy escapes for and by makers.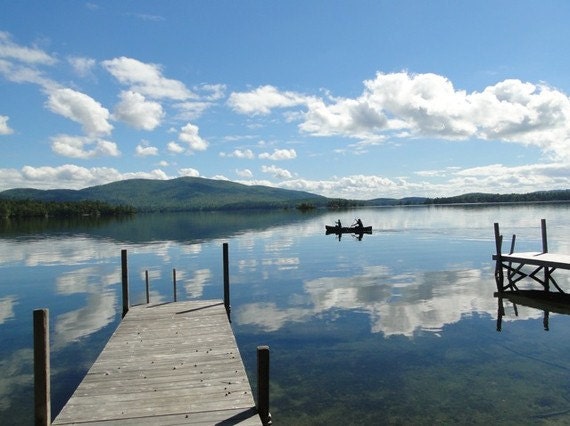 Does summer make you long for carefree days of dreamcatcher-making, lanyard-knotting, and God's-eye weaving? Well, you're not the only one. Sleepaway adult craft camps let you indulge in breathtaking nature while learning a variety of creative skills from the world's coolest makers. The camps range from traditional rural escapes to more modern retreats, and they offer the chance to try your hand at everything from blacksmithing to food styling. Read on to find out where you should book your bunk.

%3Cp%3E%3Ca%20href%3D%22https%3A%2F%2Ffolkschool.org%2F%22%20target%3D%22_blank%22%3EJohn%20C.%20Campbell%20Folk%20School%3C%2Fa%3E%3C%2Fp%3E
John C. Campbell Folk School
,
Brasstown, NC
Inspired by the folk schools long popular in the rural countrysides of Denmark and Sweden, this year-round mountainside creative haven opened in 1925 as a means of preserving the traditional crafts of Appalachia. You'll find a mix of the customary skills of the old South (blacksmithing, quilting, homesteading) along with more contemporary subjects (photography, screenprinting). Cooking, calligraphy, and even storytelling are also on the schedule. Campers come for a week or a weekend, have the option of on-campus lodging or pitching a tent at the campground, and enjoy three meals a day, served family-style so you get to know your fellow creators.
Camp Winnarainbow
, Laytonville, CA More wacky than crafty (but still offering a full-on adult camp experience), Winnarainbow was founded by one of the most famous characters of '60s counterculture: Wavy Gravy. Back then he was the official clown of the Grateful Dead, and he's still spreading the gospel of the performing and circus arts. Spend a day, a weekend or nearly a week at Winnarainbow and you'll have the opportunity to learn stilt-walking, trapeze, improv, ceramics, and, obviously, tie-dye. Campers stay in teepees and enjoy the Zen-inducing northern California landscape of Mendocino county.
Cabin Time 2: Bogus Lake from It's just nice.
Cabin-Time Art Camp
Illustrator Geoffrey Holstad is the creative behind Cabin-Time art camps, which he describes as "a roaming artist residency to remote places." And though there have only been two (in Ontonagon, MI, and Grand Marais, MN) with a third planned for August (in Lake Superior, MI), that doesn't detract from the awesomeness of this camp. Less of a learning environment and more of a creative, collaborative wilderness getaway, Cabin-Time is for self-motivated makers looking to unplug.
Ace Camps
, 
Various locations
Billed as "travel and educational adventures," Ace Camps are a roving experience. Rather than offering a full schedule of different classes, each camp is led by one person focusing on a single skill. The offerings sound absolutely dreamy — sketching with Camilla Engman in Sweden; food styling and photography with
Cannelle et Vanille's
Aran Goyoaga in Whistler, BC; travel writing in Hawaii with author Rolf Potts. The website alone will make you want to pack your bags and set off to make something.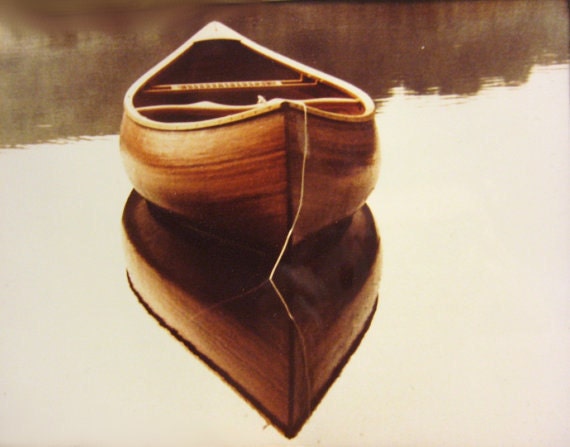 %3Cp%3E%3Ca%20href%3D%22http%3A%2F%2Fwww.etsy.com%2Fshop%2Fsaltandginger%22%20target%3D%22_self%22%3Esaltandginger%3C%2Fa%3E%3C%2Fp%3E
Squam
, 
Holderness, NH
"Creativity as a way of life" is the tagline of this idyllic workshop. Held at an actual campsite replete with rustic cottages on the shores of New Hampshire's Lake Squam, this camp's four-day retreats in the fall and spring are as much about relaxing as they are about learning. Each day offers a variety of classes (knitting, embroidery, jewelry-making, writing) taught by some of the Internet's most beloved crafters (Kayte Terry, Christine Chitnis, Jessica Marquez), but if you simply want to float in the lake, that's cool too. You couldn't ask for a more picturesque place to pick up a new skill.
Peters Valley Craft Center
, 
Layton, NJ
Set among towering trees and running streams, this craft center was founded in 1970 and is still going strong, offering intensive two- to five-day workshops from May through September. The sheer number of subjects is overwhelming (the fiber arts category alone has nearly 20 classes, including ikat rug weaving and sculptural crochet), and the range of classes offers options for beginners and advanced crafters alike. Learn how to woodwork with hand tools, throw ceramics on the wheel, silversmith, or hand-carve leather while lodging in a rustic farmhouse.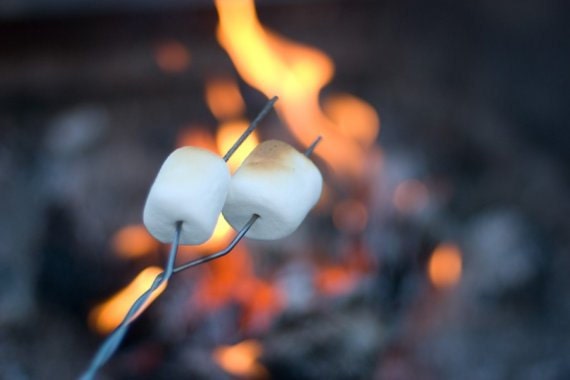 %3Cp%3E%3Ca%20href%3D%22http%3A%2F%2Fwww.etsy.com%2Fshop%2FKatyMcGrath%22%20target%3D%22_self%22%3EKatyMcGrath%3C%2Fa%3E%3C%2Fp%3E
North House Folk School
,
Grand Marais, MN
North House takes its inspiration from Danish
folkeshoskoles
 and emphasizes Scandinavian crafts. Old-school traditions like broom making and chair caning are taught year-round as well as boatbuilding and basket weaving. This Folk School also focuses on sustainable living, so eco-conscious campers will dig their workshops on gardening, herbal healthcare, beekeeping, and solar oven building. Foodies are in luck: cooking classes include pickling, sausage making, preserving, and pie baking. Nestled on the shore of Lake Superior, the school's setting is too small to accommodate housing, though a campsite within walking distance maintains its camp-like feel.
What your summer plans for creativity?