by Katie Hawley
Sustainable swimwear, woven bags, and more: These are the hottest looks of the season to come.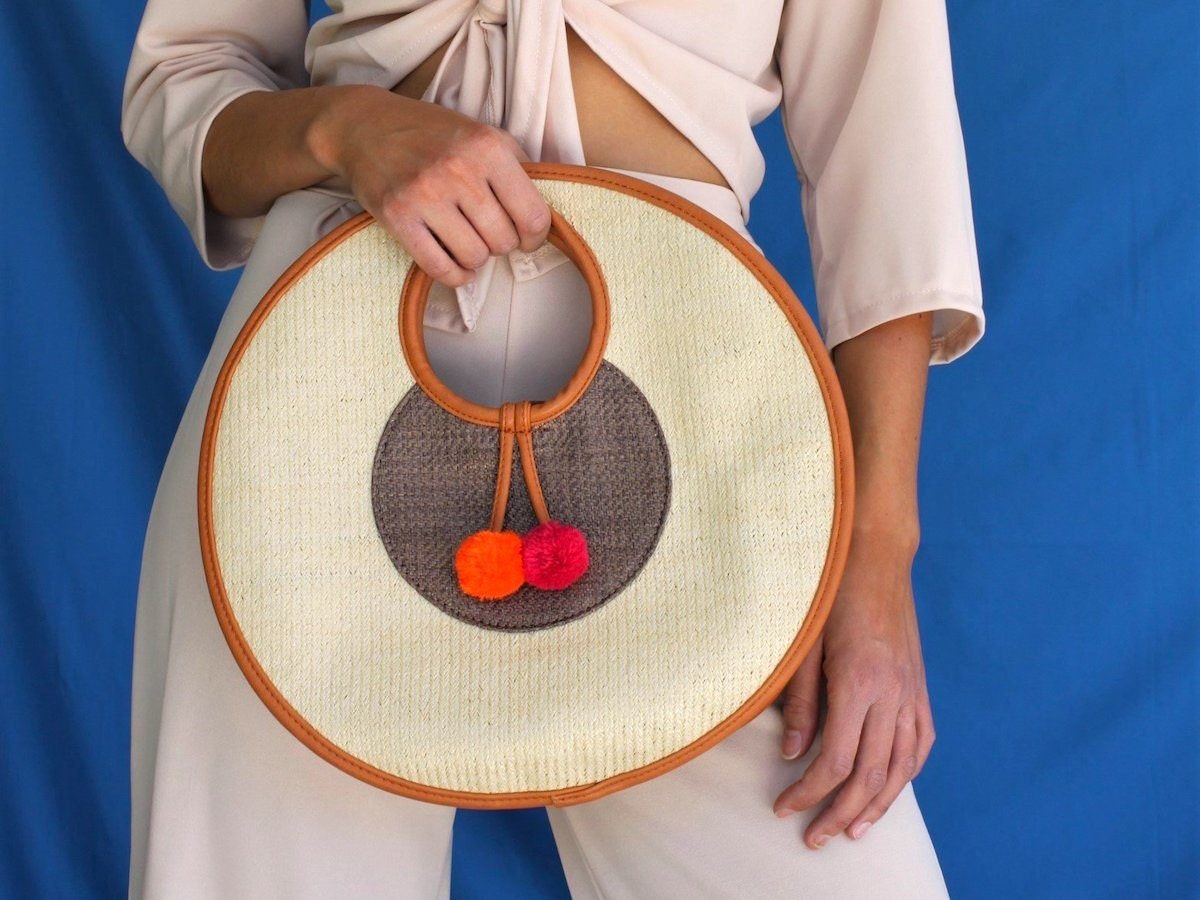 "From backyard barbecues to poolside picnics, summer is about spending time outside," says Etsy Trend Expert Dayna Isom Johnson. "And there are so many cute looks to go along with each outdoor activity!" If, like Dayna, you're counting down the days until you can officially swap out your sweaters for swimsuits, you've come to the right place. And this season's hottest looks—including summer camp-inspired accessories, fresh takes on woven bags, and headbands galore—are all about letting loose and showing off your unique personal style. When in doubt? "Just be playful," says Dayna. "It's summer! This is the time to have fun." Read on to shop the trends.
Sustainable swimwear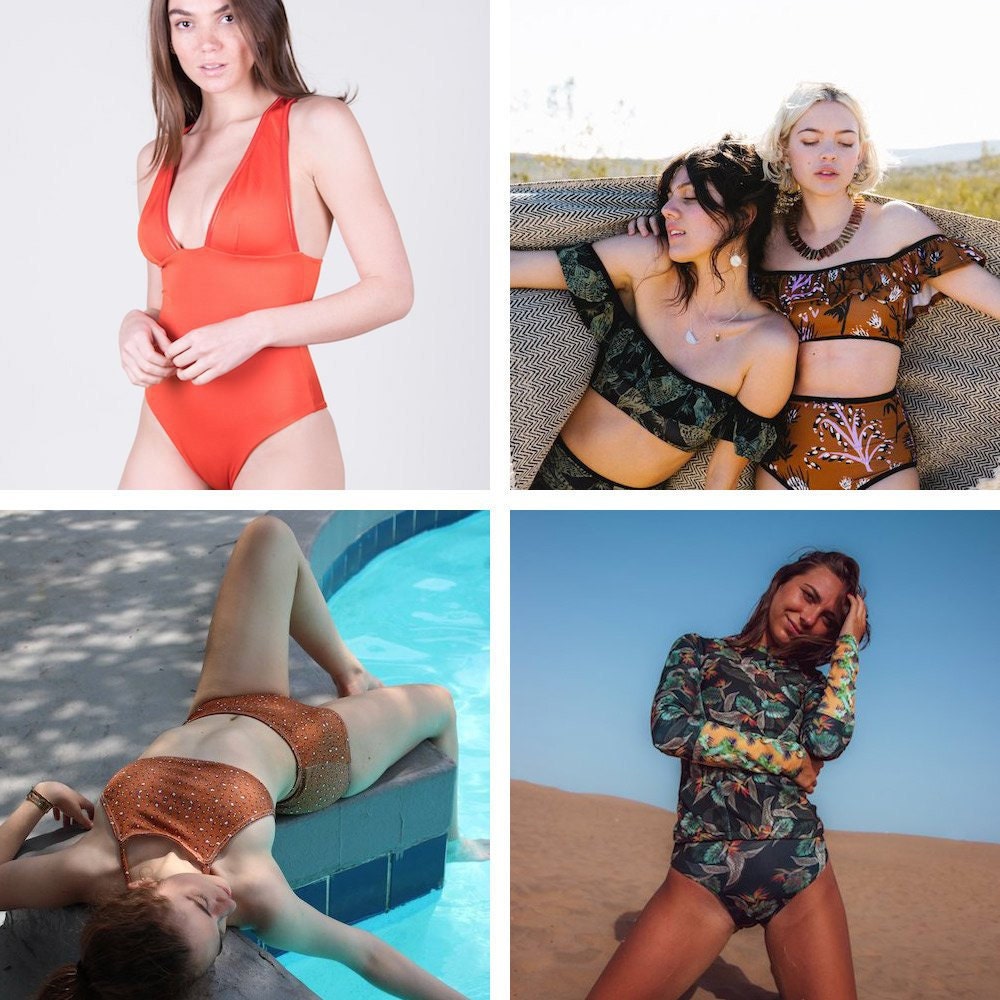 >
Whether you're more of a jump-headfirst-into-the-waves type or a sit-under-the-umbrella-with-a-book kind of gal, we'll all be beach-bound soon enough—and we can't stop daydreaming about our bathing suits. This season we're doubling down on our commitment to Mother Earth and pairing our reusable straws and linen coverups with stylish, sustainable swimwear. Think on-trend off-the-shoulder sets printed with eco-friendly techniques or a tasteful take on a lifeguard's classic red one-piece, crafted from extra-durable Italian lycra. "More and more, people are asking how they can shop more sustainably," says Dayna. "One way is by learning about the pieces you wear and how they were made."

Statement belts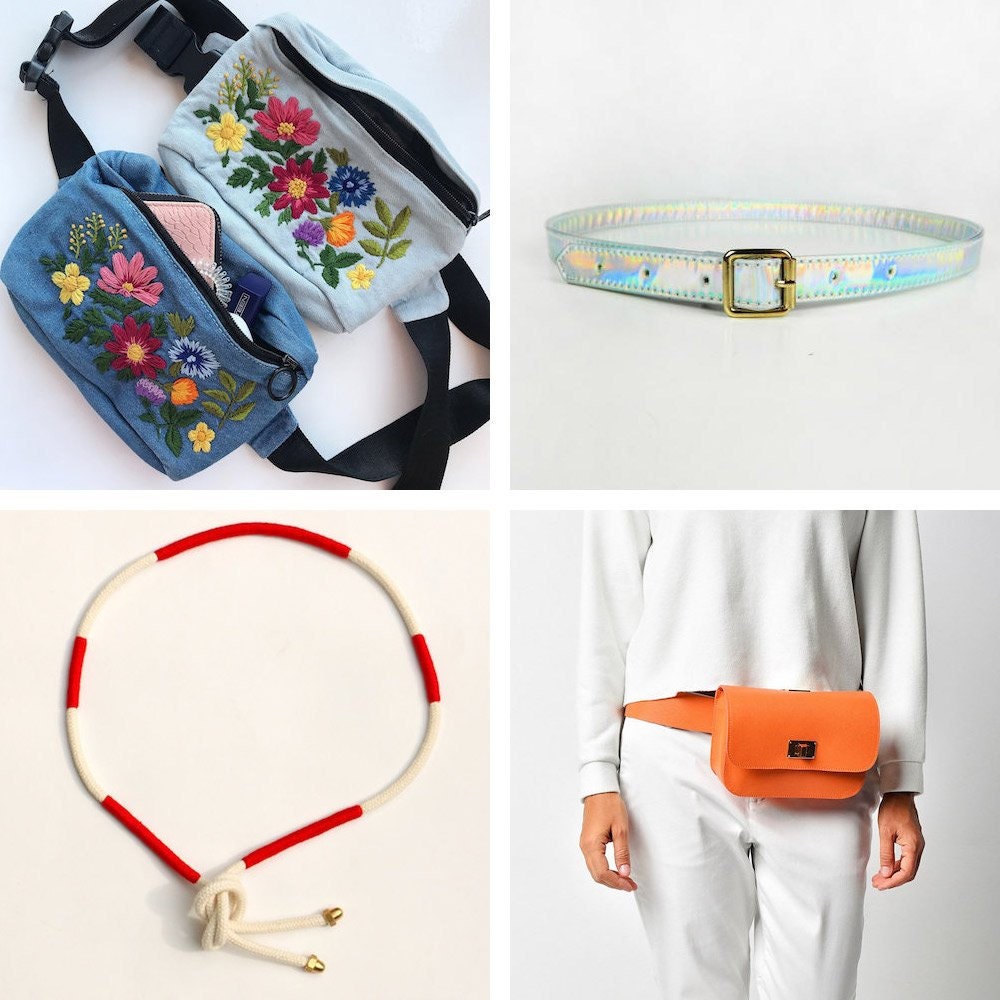 >
Belts are back—big time. "A sometimes overlooked accessorizing opportunity, belts are a great way to define your shape and add a little extra flair to any outfit," says Dayna, whose favorite styles of the summer include a slim buckled beauty with a holographic finish straight out of the '90s, and a denim belt bag with of-the-moment embroidered floral detailing. Cinch a billowy dress at the waist or pair one with your favorite pair of trusty denim cutoffs for an instant outfit upgrade.

Summer camp–inspired accessories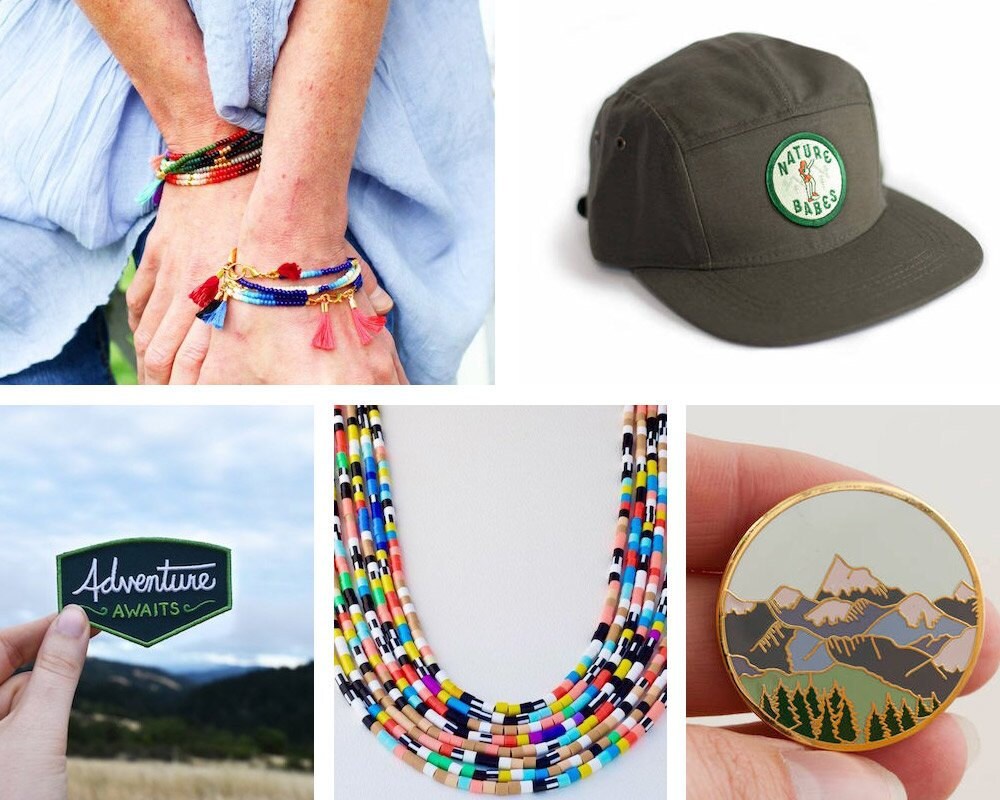 >
From trading ghost stories around the fire to enthusiastically competing in no-hands pie-eating contests (just us?), some of our fondest memories harken back to summer camp—and now our accessories can, too. We're talking reimagined rainbow beaded necklaces and bright tasseled seed bead bracelets that put a decidedly grown-up spin on craft-hour classics. "This trend combines nostalgia with adult sophistication," says Dayna. So go ahead and channel your inner happy camper with an iron-on reminder that no matter how far behind us our bunk days might be, adventure (always) awaits.

Woven bags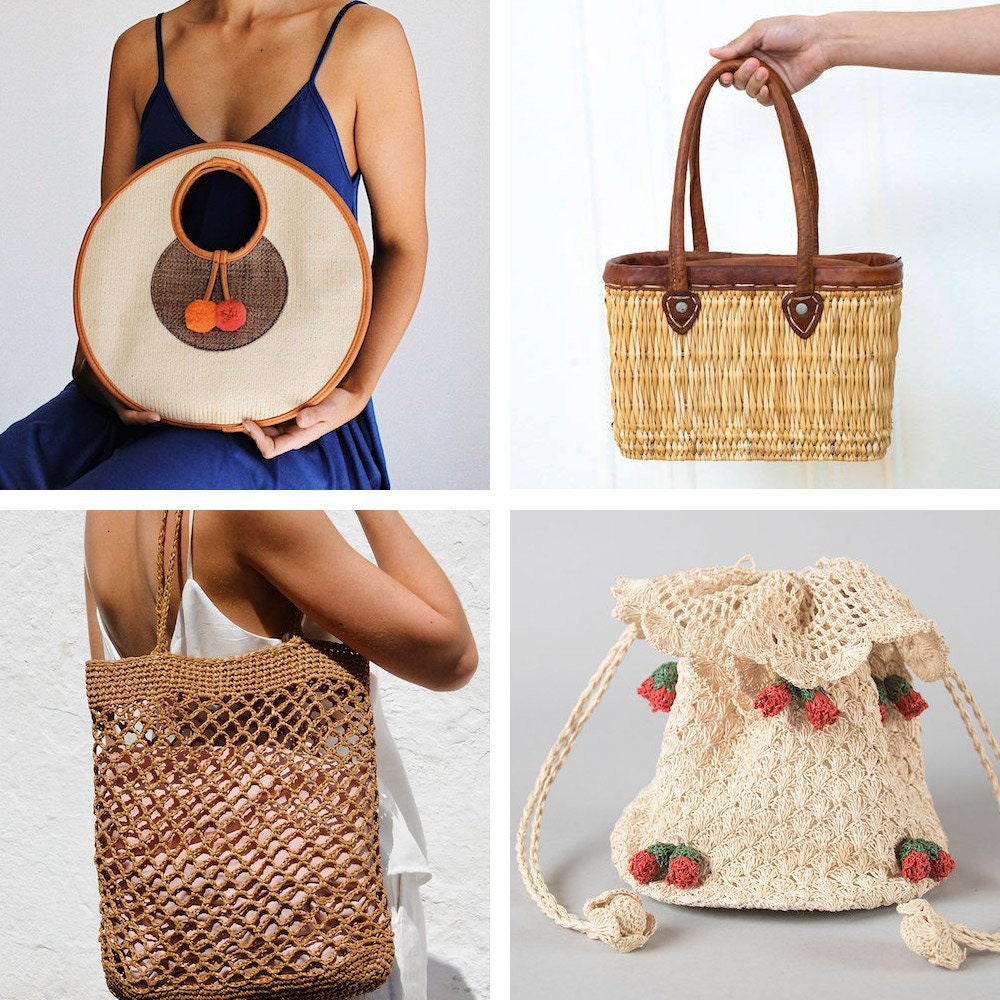 >
We've waxed poetic about woven bags before and we're happy to report they're going strong for 2019. "Woven bags are a summer staple," confirms Dayna. And with their effortless ability to transition from work to weekend or beach to bar, what's not to love? "This season I'm most excited about pieces that combine unexpected materials and textures with straw or raffia," Dayna says. Case in point? This round boho handbag, trimmed with vegan leather and a cheerful pom-pom accent.

Medallion jewelry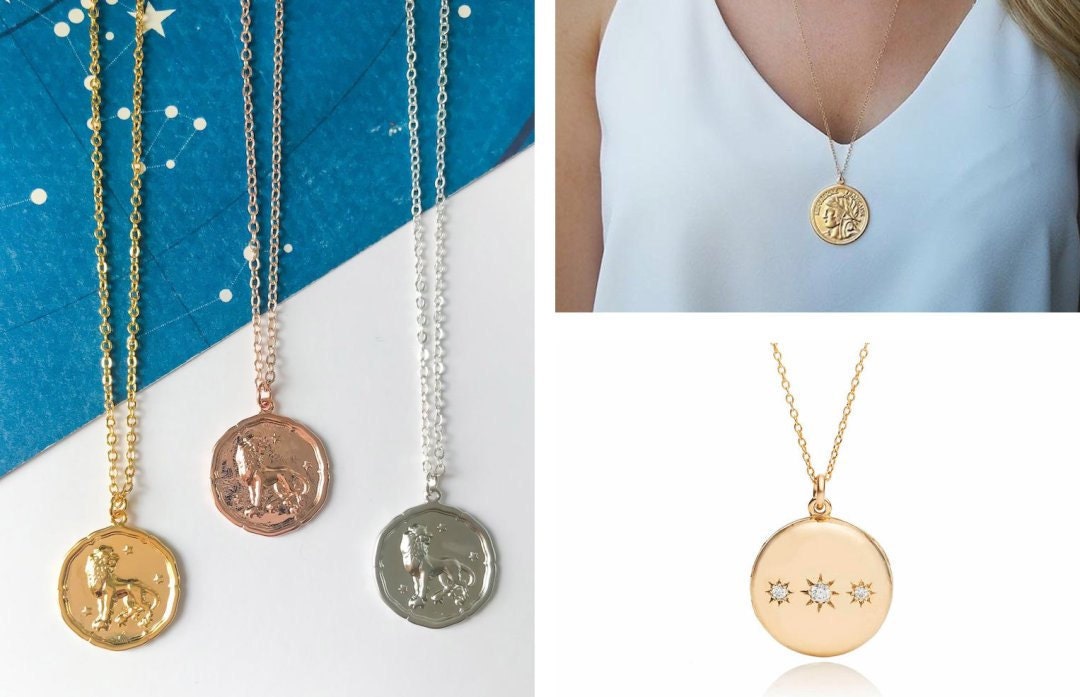 >
"Layering necklaces is a hugely popular trend right now," says Dayna. "And a medallion necklace makes a beautiful centerpiece for any layered look." Go bold with an oversized coin-inspired pendant that hangs from an extra-long chain, or keep it simple with a dainty round locket featuring a hand-engraved star motif. And if you're a zodiac buff like Dayna, consider a piece customized with your star sign for a bonus personalized flourish.
Playful headbands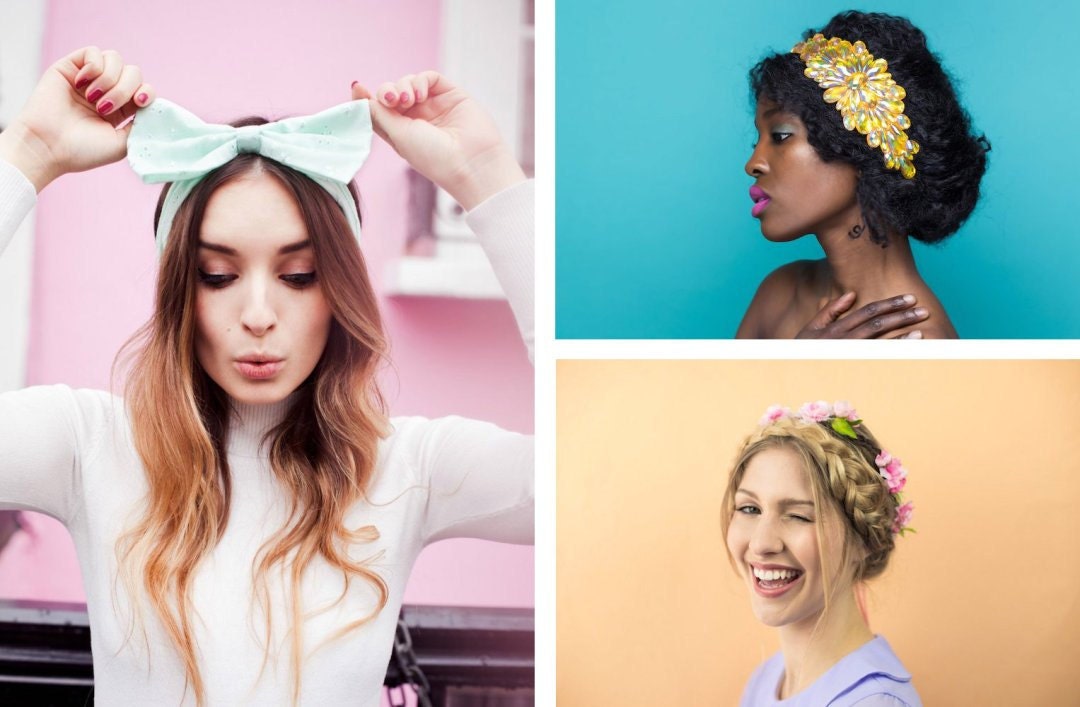 >
In March, Dayna named hair accessories one of the biggest trends to watch for spring, and this month she's shining a spotlight on headbands. "I have a lot of hair to keep off my face when it's hot, and sometimes I want something more special than a regular old ponytail," she explains. "Headbands are a great way to have some fun with your look while still keeping things functional." Try out a pastel option with a perky bow for everyday accessorizing, or opt for something with a little sparkle for a more formal occasion. "I also love headbands for summer wedding wear," says Dayna.
Elevated caftans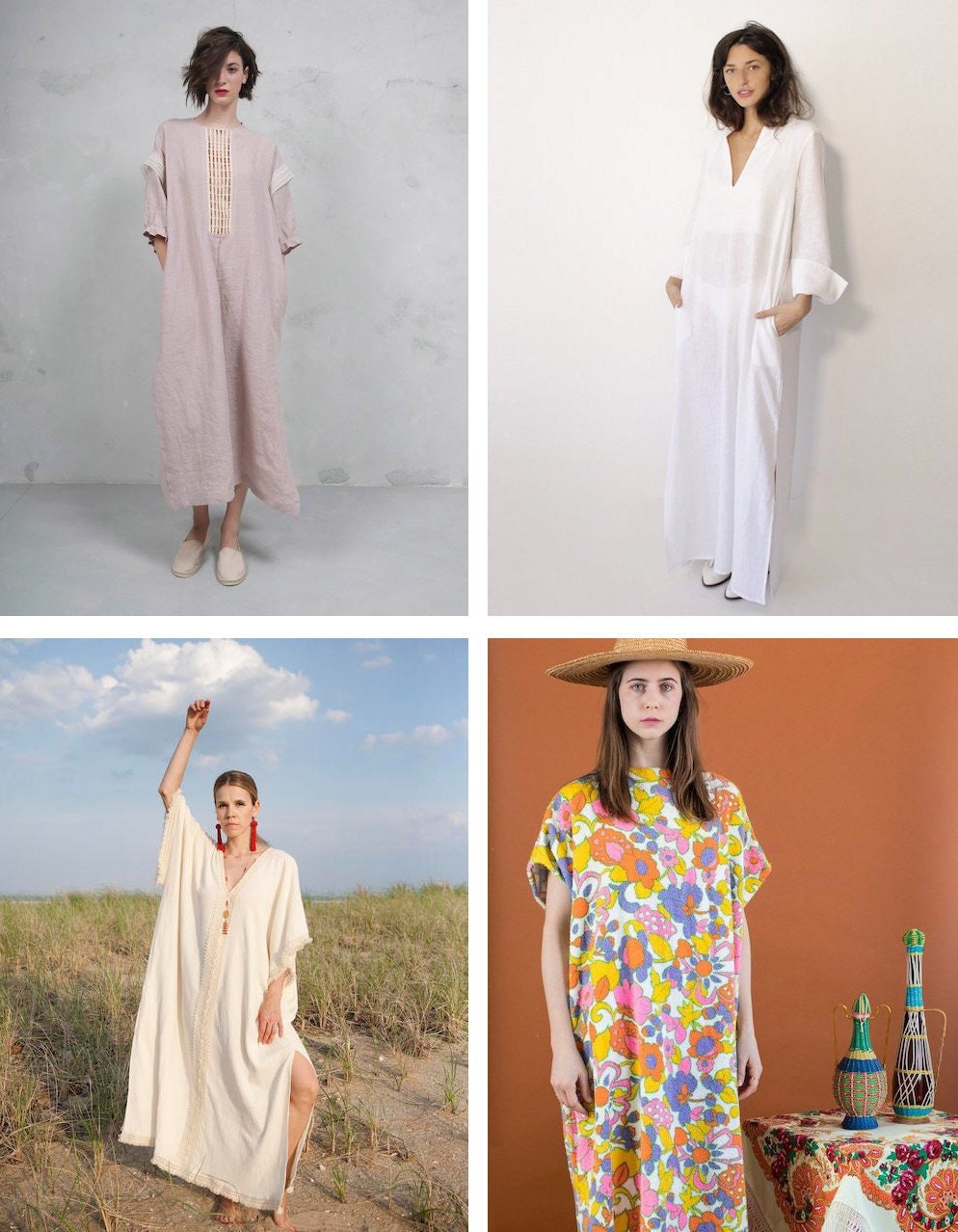 >
This season's most in-demand coverup trend can be summed up in just three words: effortless but sophisticated. "There is nothing more comfortable or fabulous than a caftan," says Dayna. And this year, the most popular picks for lounging by the pool are chic enough to transition away from the water without a hitch. Pair a linen caftan in dusty rose with a wedge for dinner on the deck, or toss on a colorful vintage version in a groovy print for an afternoon stroll around town. "It's the definition of easy breezy."