by Katie Hawley
Meet the latest crop of fun and flirty beauty products to experiment with this season.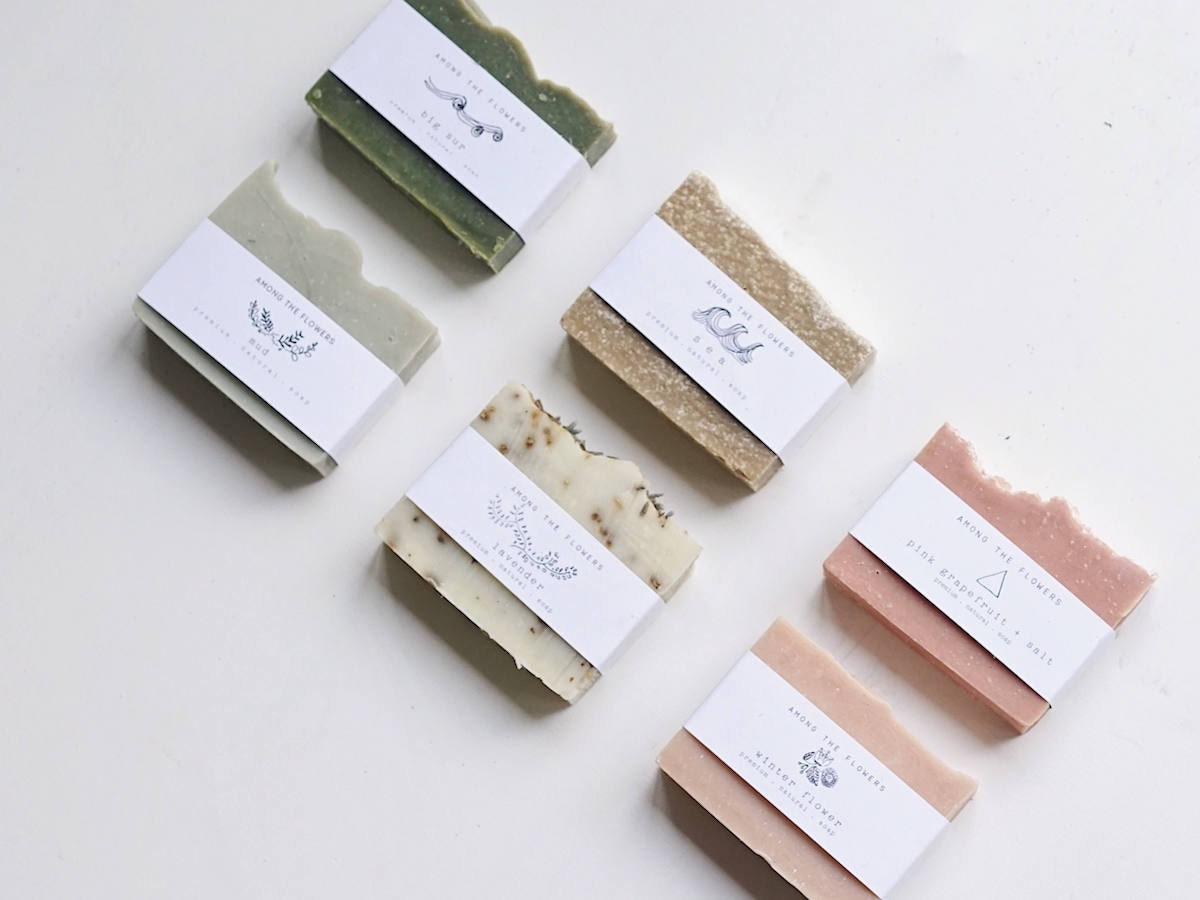 The Etsy Trend Guide is a compilation of fresh trends our expert is noticing across Etsy and the beauty industry as a whole: what sellers are creating, what shoppers are loving, and what's hot right now in the wider market. These trend predictions for 2018 are based, in part, on past top searches across categories on Etsy.com.
When it comes to
beauty routines
, we all have our go-to's. Whether yours involves splashing some water on your face and swiping on lip balm on the way out the door, or painstakingly perfecting your contour and cat-eye while your coffee kicks in, most of us have an established approach to "putting our face on." Maybe you mix it up a little with the seasons (hello, summer shimmer!), but for many of us—especially when we're running five minutes late for work or juggling packing lunches with primping—defaulting to the tried and true is the norm. But don't lose sight of the purpose behind the products: "Getting ready should be
fun
," reminds Etsy Trend Expert
Dayna Isom Johnson
.
Painterly tattoos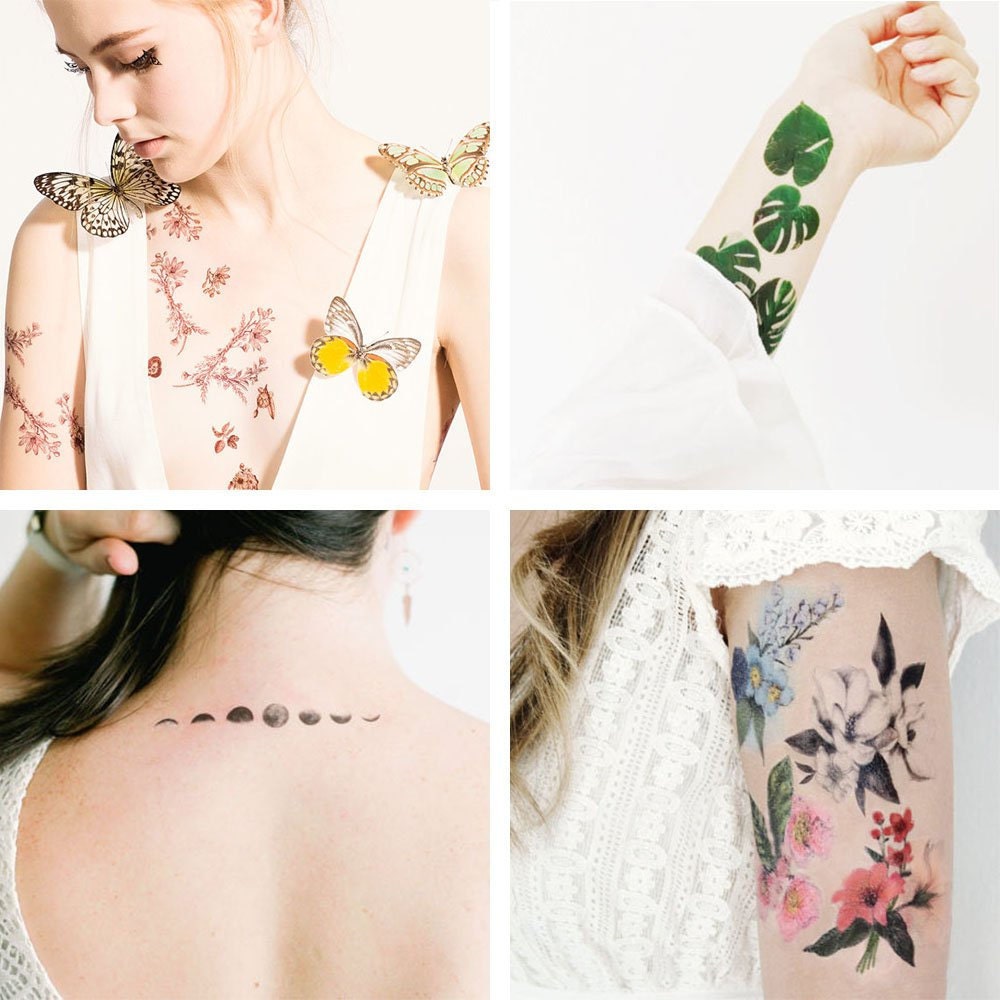 >
For those who love to rock big
statement jewelry
but find themselves feeling weighed down by one too many beads or baubles, a strategically placed temporary tattoo can achieve a similar notice-me effect. And the newest crop of delicate designs to hit the scene offer soft, ladylike options that even your mom can get behind (no biker-chic skulls and crossbones here!). We're talking dreamy, hand-painted florals and yes, even trendy monstera leaves. Thanks to a virtually endless pool of easy-to-apply temporary options, you can go as bold as you want without committing to forever. Not sure where to rock one? "They're one of my favorite beauty accessories for music festivals or outdoor
weddings
this summer," says Dayna. We're picturing a flirty strapless dress paired with a full-on floral sleeve or a trail of twining vines.
Crystal vibes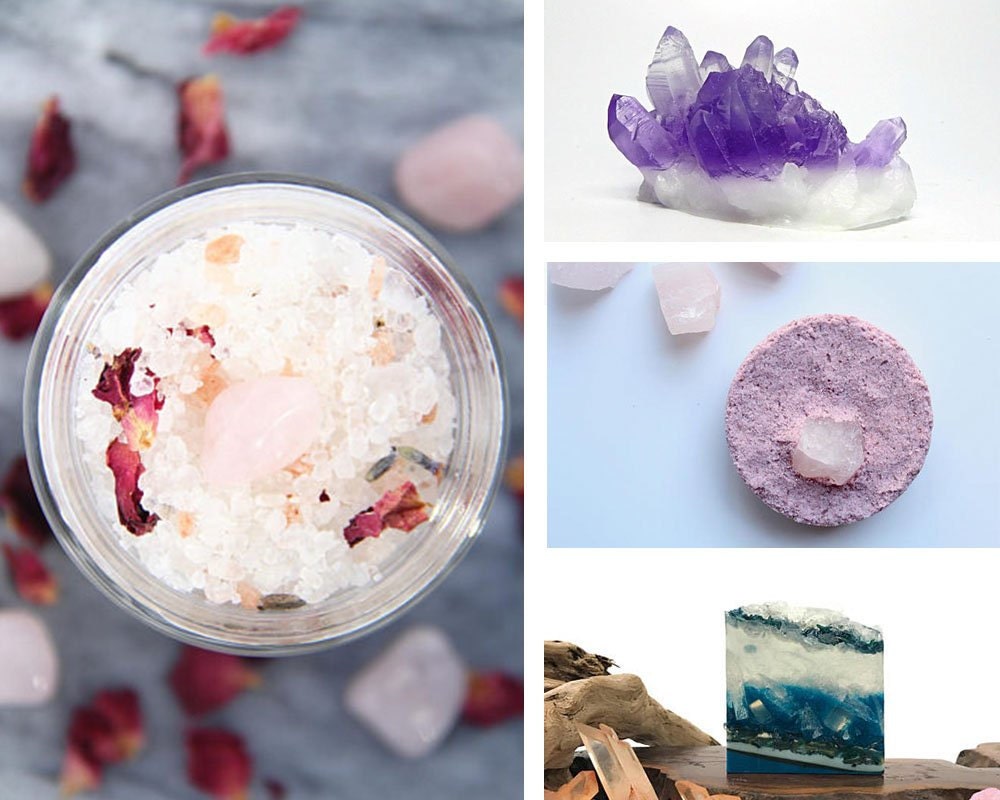 >
It seems like there are
crystals
everywhere you look these days, from the shelves of your local coffee shop to the desk of your most straightlaced coworker. But there's one place you maybe haven't thought to look for them yet: in your makeup bag. "There are many ways to potentially manifest the healing properties of your favorite crystals," says Dayna (who also 
incorporates amethysts
into her home decor). "Try crystal-infused serums, gemstone facial rollers, and rose quartz–charged bath bombs." Whether you're keen on balancing your chakras or just like the way an agate-inspired bar of soap looks on the rim of your tub (so sparkly!), there's no wrong way—or reason—to get in on the fun.
Superfood spinoffs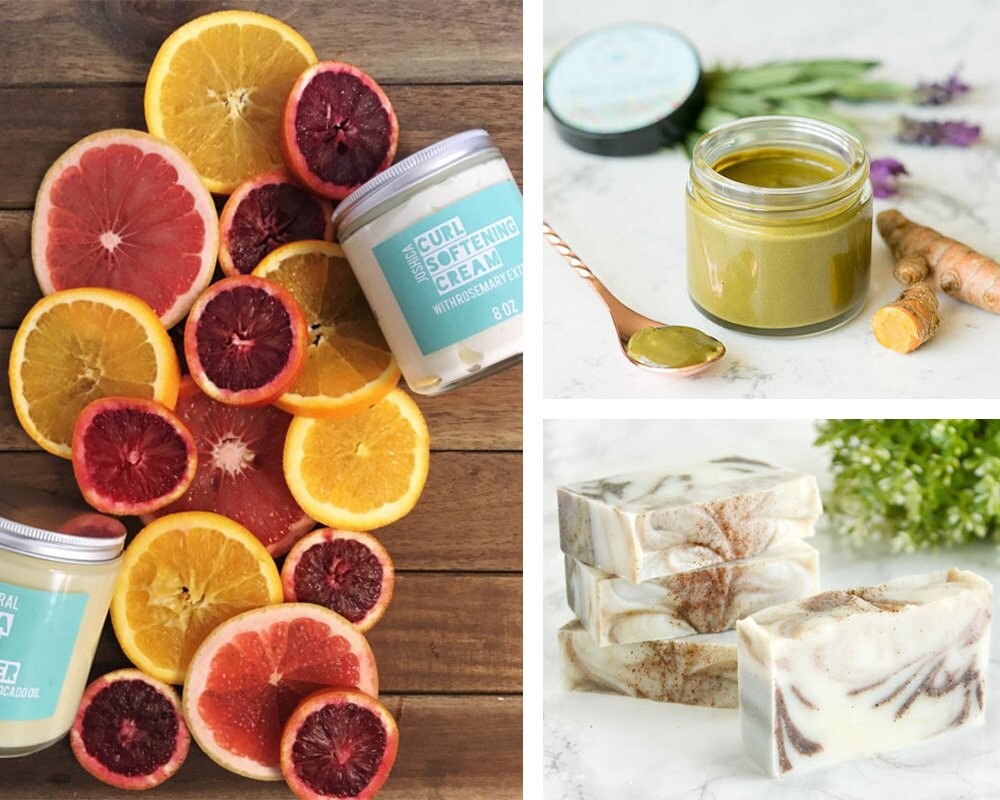 >
Walnuts. Bok choy. Acai. Every other day, the internet is buzzing about a new superfood to hunt down in the health food aisle and add to your morning smoothie. But if you've maxed out the space in your fridge (or you're more of a cereal person anyway) don't despair—there's another way to jump on the superfood bandwagon. "Yes, it's important to eat your vegetables, but it's just as important to consider what goes
on
your body," says Dayna. And this summer, there's a new wave of
products
on the block helping us get our daily dose of vitamins and minerals (or at least smell like we did). Swap your golden milk latte for a turmeric face mask, or channel your favorite vegan sticky bun with a cinnamon-swirled bar of soap—but be warned: No matter how good these little luxuries smell, internal consumption is not advised.
Shower steamers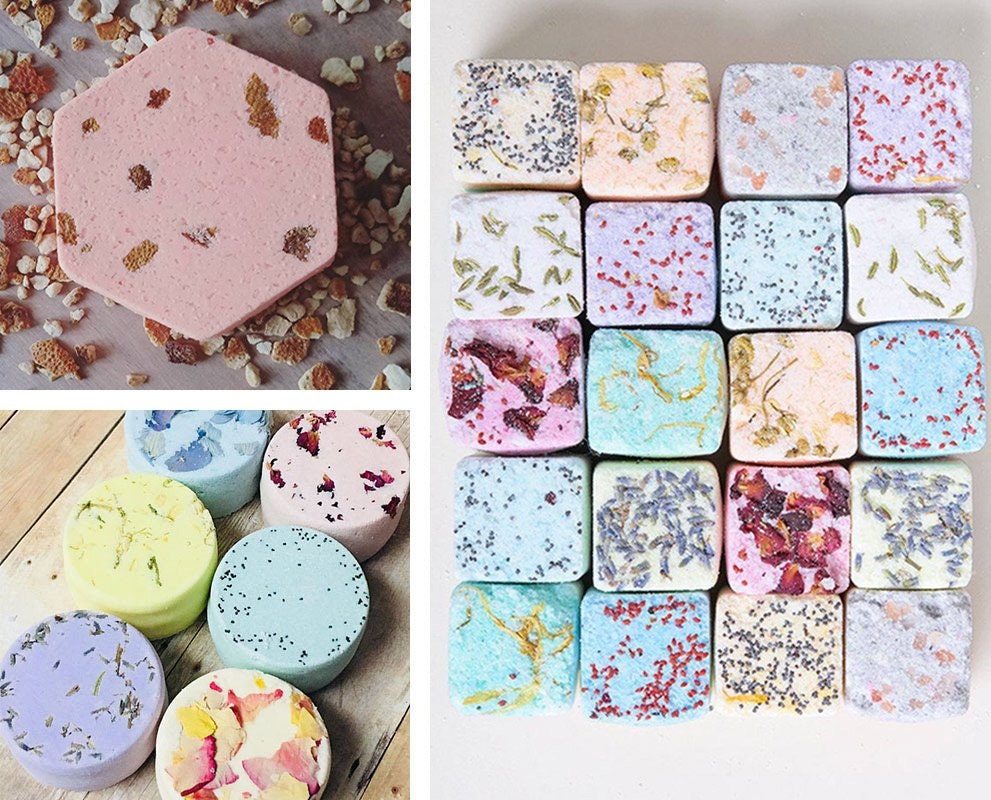 >
You know what they say about the best-laid plans. We may dream of long, relaxing soaks in the tub, but most days it's all we can do to sneak in a 5-minute shower. Still, that doesn't mean we have to give up on bath time
pampering
. Enter shower steamers, a lower-commitment take on ever-popular bath bombs. "They're perfect for quick relaxation," says Dayna. "Just place the steamers on the floor of the shower and let the aromatherapy go to work." Choose ones with energizing natural ingredients like dried orange rind and grapefruit for an invigorating addition to your morning routine.
Natural beauty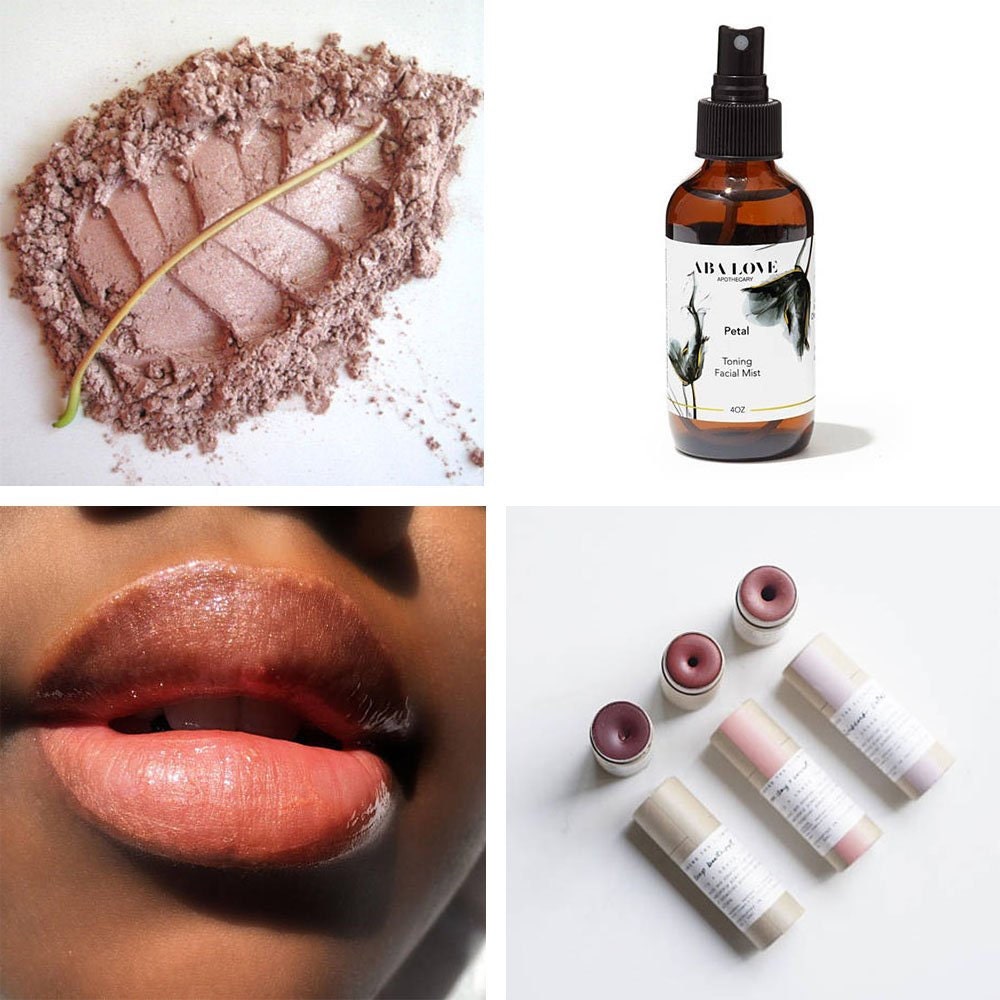 >
Especially for the sensitive-skinned or allergy-prone among us, experimenting with new beauty buys is a lot more fun when you know exactly what you're dealing with, down to the specific ingredients. And when most of those ingredients are things you can recognize and pronounce, and maybe even find in your local community garden? Even better. From flirty
cheek stains
made from flowers and vegetables to soothing lavender- and chamomile-infused vegan
facial mists
, products made from primarily natural elements are on the rise. Still not sure if something is right for you? Don't sweat it. "When shopping for beauty products on Etsy, you're buying from a real person, which means real transparency," explains Dayna. "You can ask questions."
Prediction: embellished eyelashes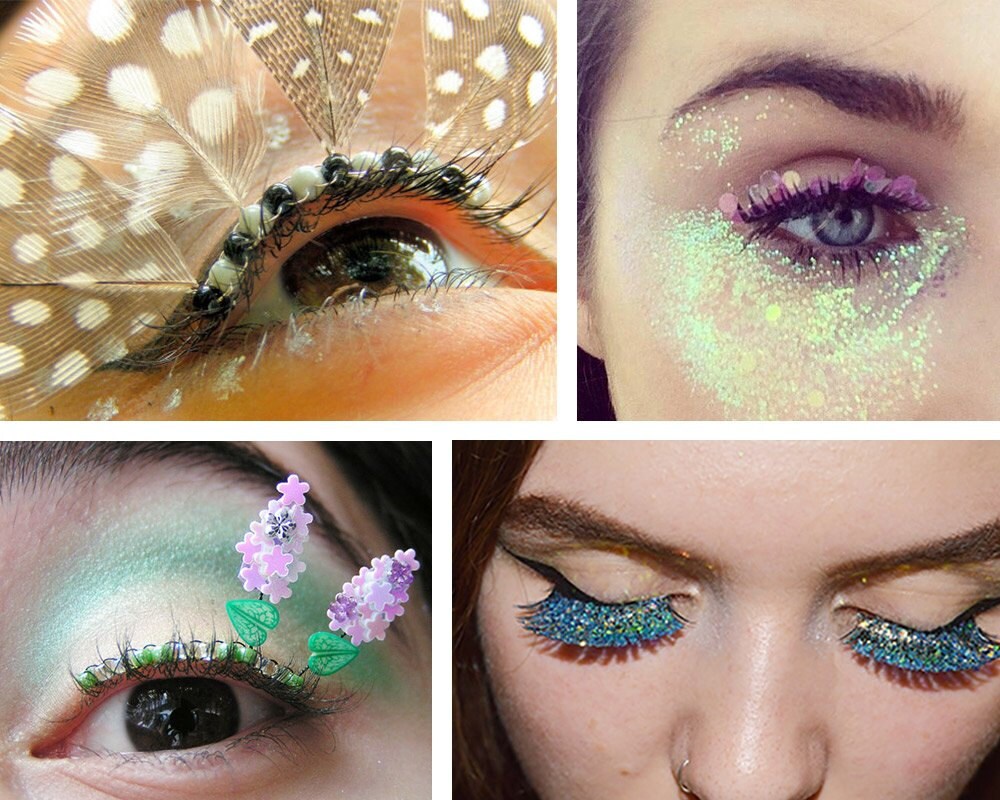 >
We know what you're thinking: "Whoa" is right. But before you write these off as
too much
fun, hear us out. "These bold eyelash additions are equal parts whimsical and glamorous," says Dayna, who has them pegged as the trend to watch for summer 2019. Sprinkled with glitter, sprouting tiny
flowers
, or dusted with feathers, these eye-popping extensions are perfect for elevating a big-night-outfit or festival look—if not, quite, for a day at the office.